This was truly the year of weddings for Ladyhattan. I have never had so many loved ones and friends getting married all at the same time. Back in February we started down in Gulf Stream, Florida for a colorful celebration. Then we went onward to the great State of Texas for a southern themed "boots and black-tie" wedding on a family ranch. And to round out a season full of weddings, we headed back down south to attend a romantic celebration hosted at the bride's family home in Virgina.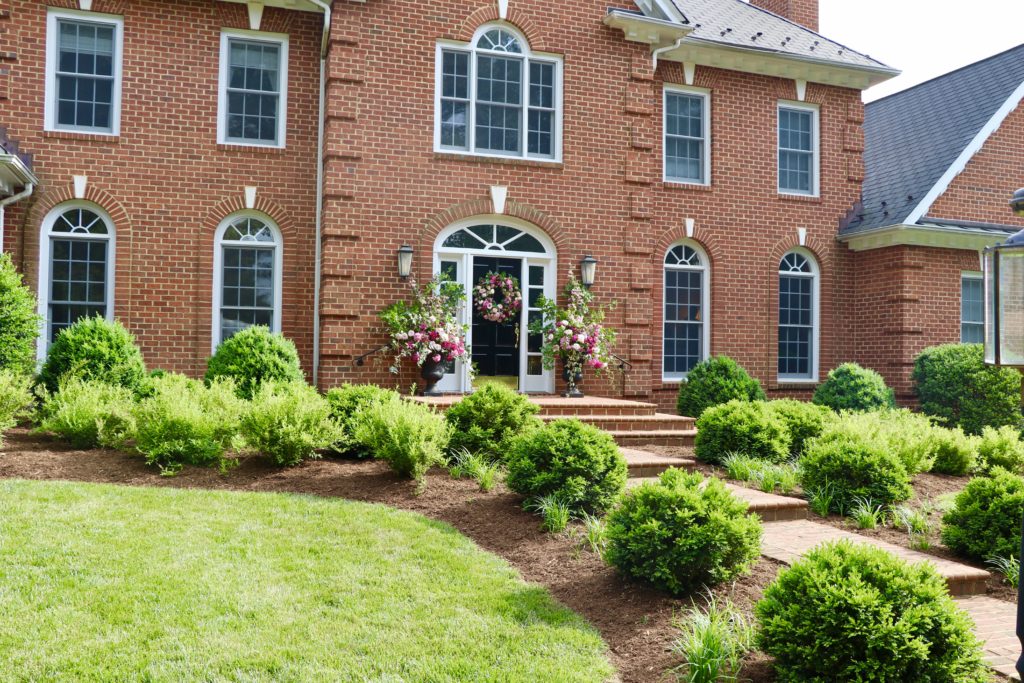 Let me back up and tell you all a little bit about this fabulous bride, my dear friend, Jess. Probably one of the warmest and kindest gals that I know, I was blessed to meet Jess while studying abroad in Paris over a decade ago. Through the years we have stayed close as we moved from college onward to adulting and law school. Jess had an incredibly impressive career working for the Obama campaign and Obama family before pursuing her current career track as a corporate lawyer. It was during her time working for the Obama campaign, that Jess met the love of her life, Brian.
Jess had an interesting childhood experience abroad. Because of her dad's career as an international lawyer, Jess was raised for much of her childhood in Asia, specifically in Singapore. While growing up abroad, the family always held onto roots in the US through their family home in Charlottesville, Virginia. I remember Jess talking about this special family home with the deepest of admiration, emphasizing that the family roots in Virginia provided a constant place for memories, holidays and a sense of stability despite frequent international moves.
Through my friendship with Jess, I always knew that she dreamed to be married at this family home in Charlottesville. And through these years I have also come to realize that Jess is an event planning and design genius. There was a reason that one of the most powerful and impressive families in the world, the Obamas, trusted Jess with many high profile parties and event logistics – no one can envision and execute a stellar event better than Jess. She is a creative genius and "do it herself" queen of crafty projects. Knowing all this, it was no surprise that this celebration was loaded with all of Jess' thoughtful touches implemented by the direction of her amazing event planner, Adam Donovan-Groves.
In today's post, I am sharing some glimpses of Jess and Brian's magical day. From the florals, to the food and drink, all sprinkled with countless detailed touches, this wedding was absolutely spectacular to the backdrop of a forever family home.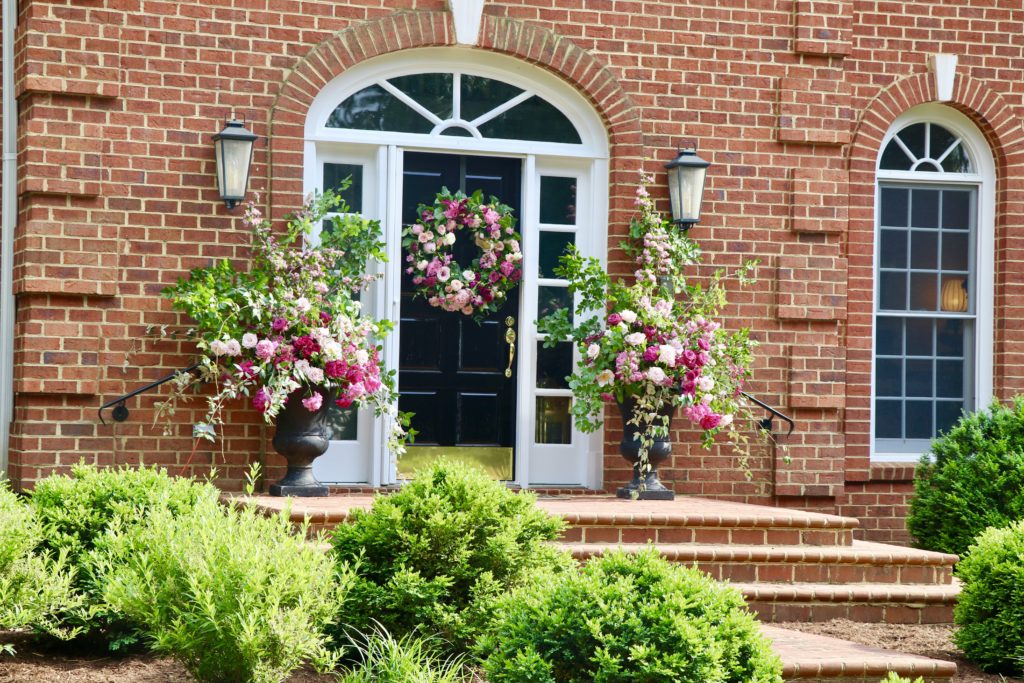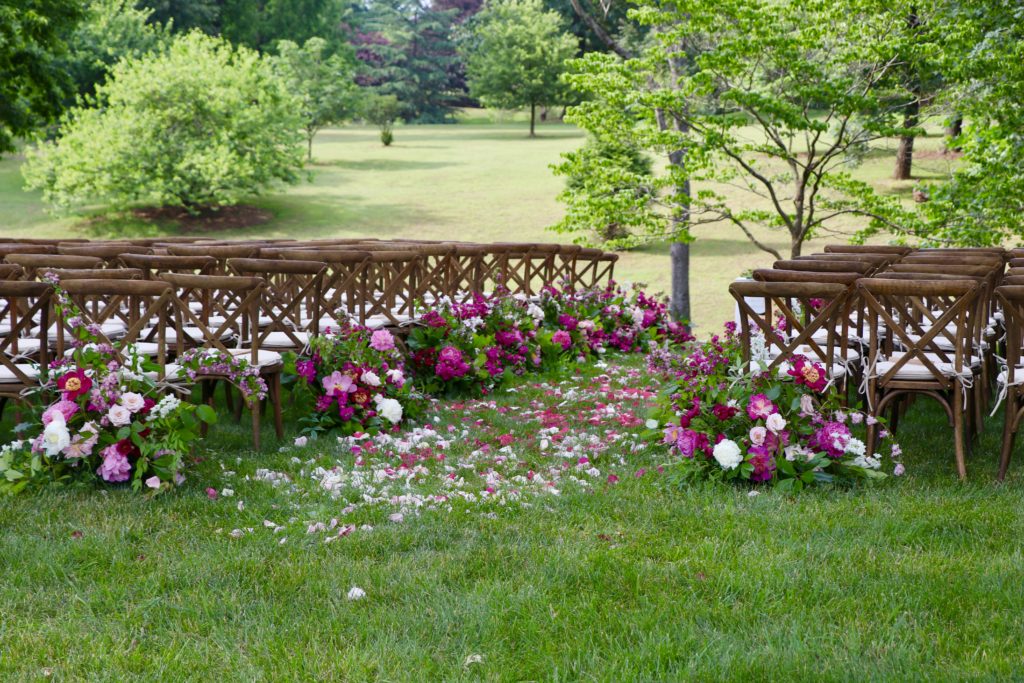 One of the most romantic gestures of the wedding day was the detail and charm at the ceremony in family's front yard. There were flower petals scattered down the aisle and guests were all given a small paper cones of more petals to throw on the couple after they said their I-dos. The paper cones were made from pieces of paper pages taken from the couple's favorite books: Romeo and Juliet, Great Gatsby, Harry Potter, Beauty and the Beast, Pride and Prejudice.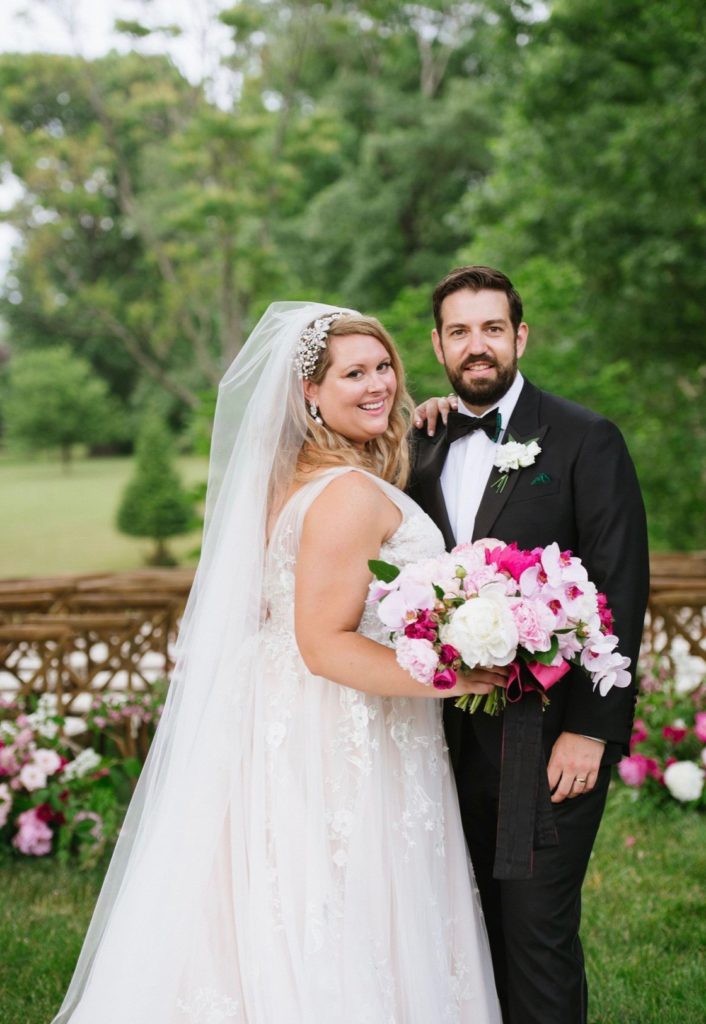 Jess and Brian, the happy couple, met back in 2008 while working together to help get Barrack Obama elected. While engaged, Jess graduated from law school and Brian completed business school. Talk about a power couple. They are such fun people to enjoy double dates and activities with here in the city – I am so lucky to call them friends.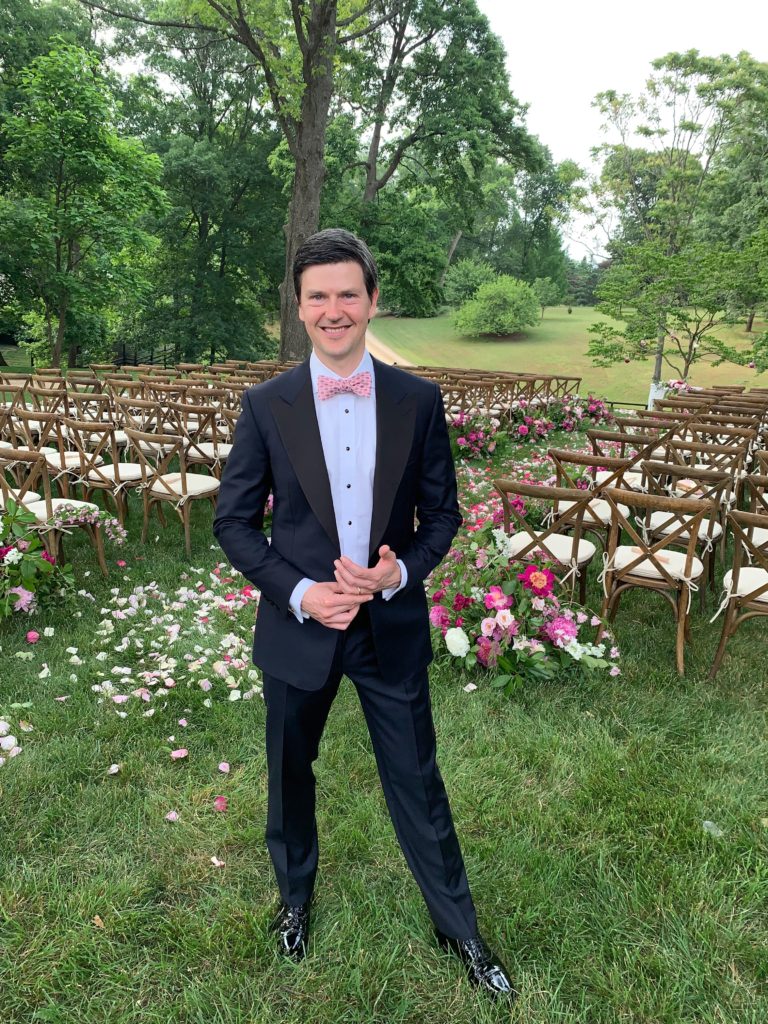 Another highlight of the wedding was seeing our other dear best friends, Miriam and Alex. While Miriam was busy being a bridesmaid, we hung out with her handsome hubby, Alex, pictured here. He was dressed in Lazy Jack Press accessories, which is the company that his wife, Miriam, runs out of San Fran and NYC. They make the most adorable ties, socks and pocket squares to enhance a suit or tux for any special occasion. Miriam even designed custom pocket squares for the groomsmen in both my wedding and Jess' wedding featured here today!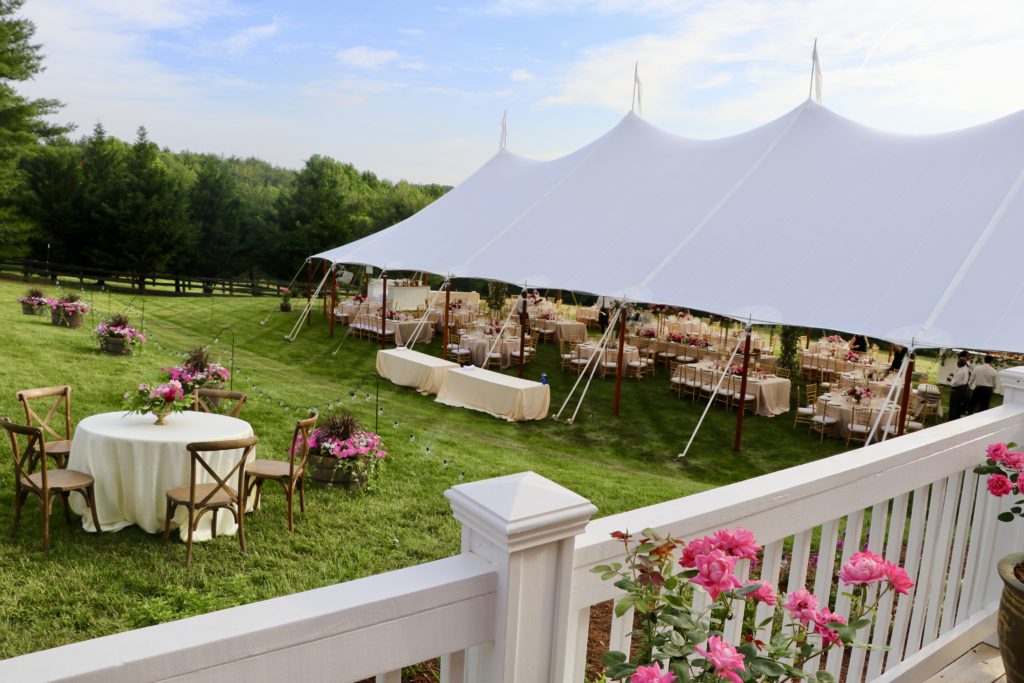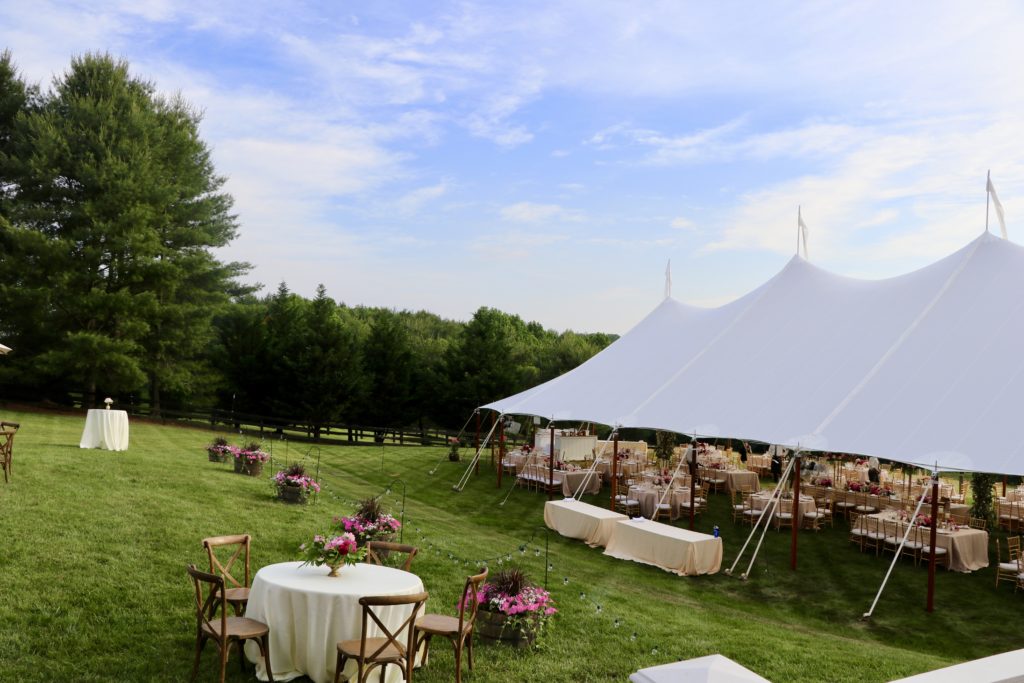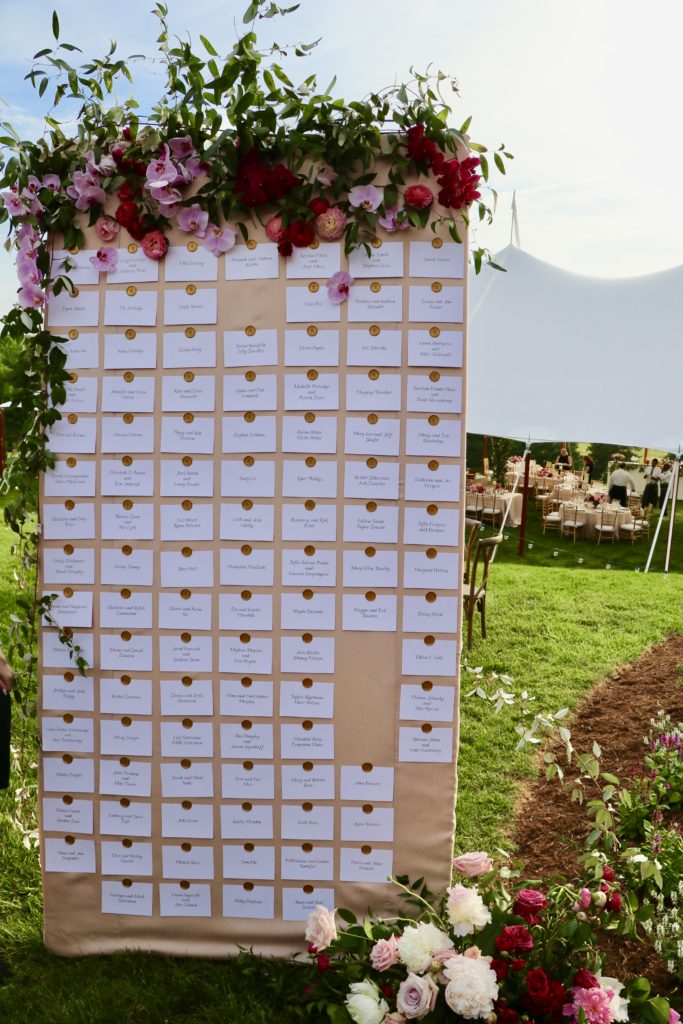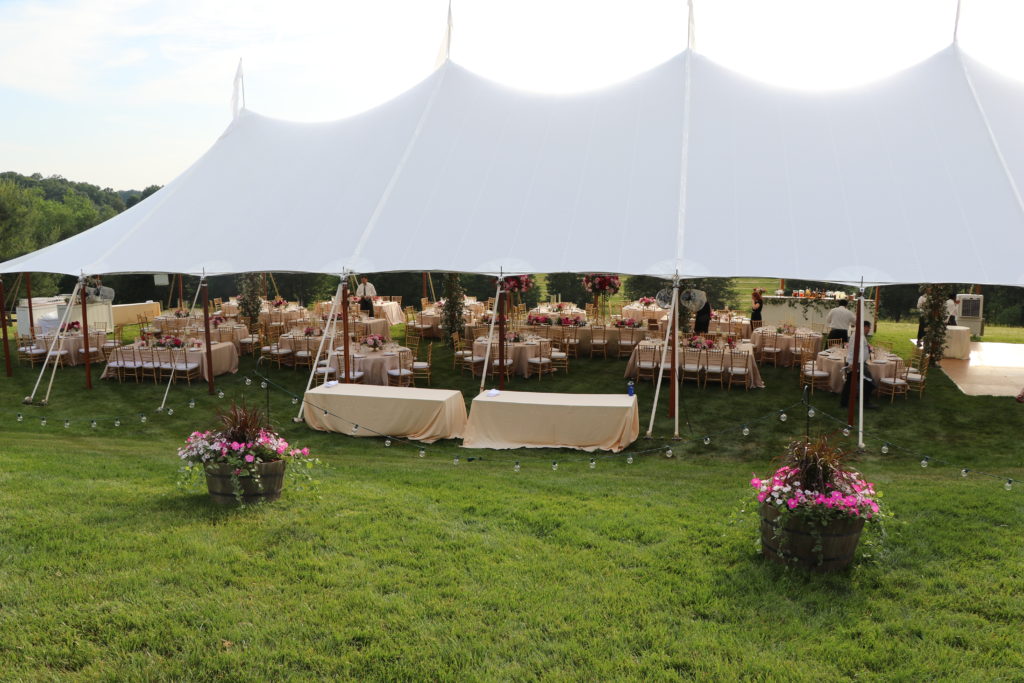 Craft cocktails and a wandering raw bar were some of the features of the happy hour portion of the evening. We mingled around the pool under southern sunshine – the weather was perfect all evening until the clock struck about midnight and a powerful thunderstorm passed through the rolling greenery.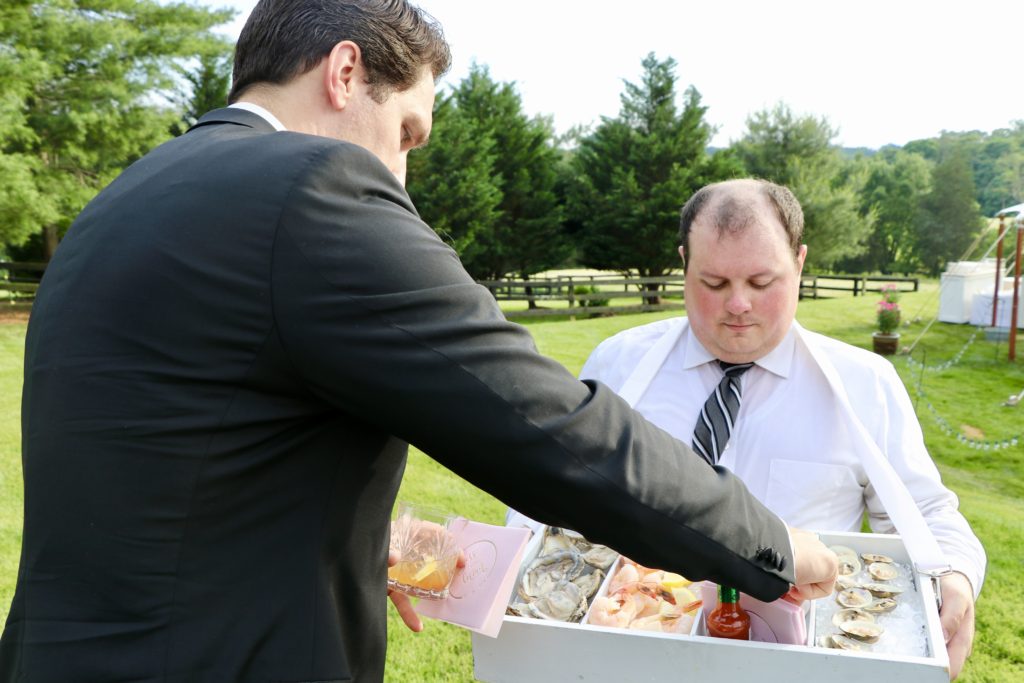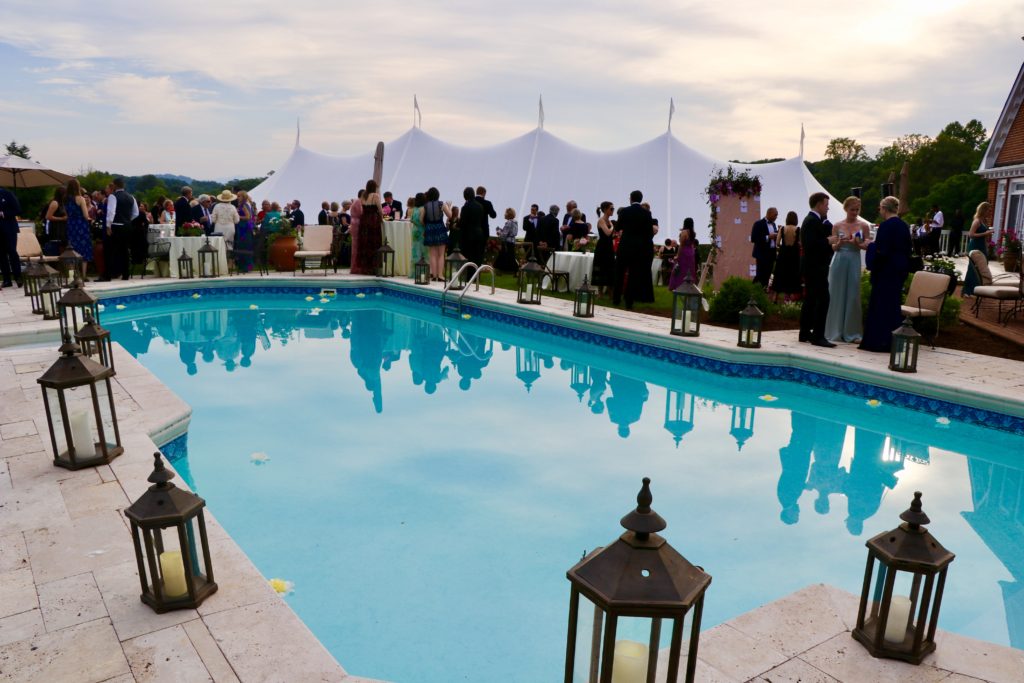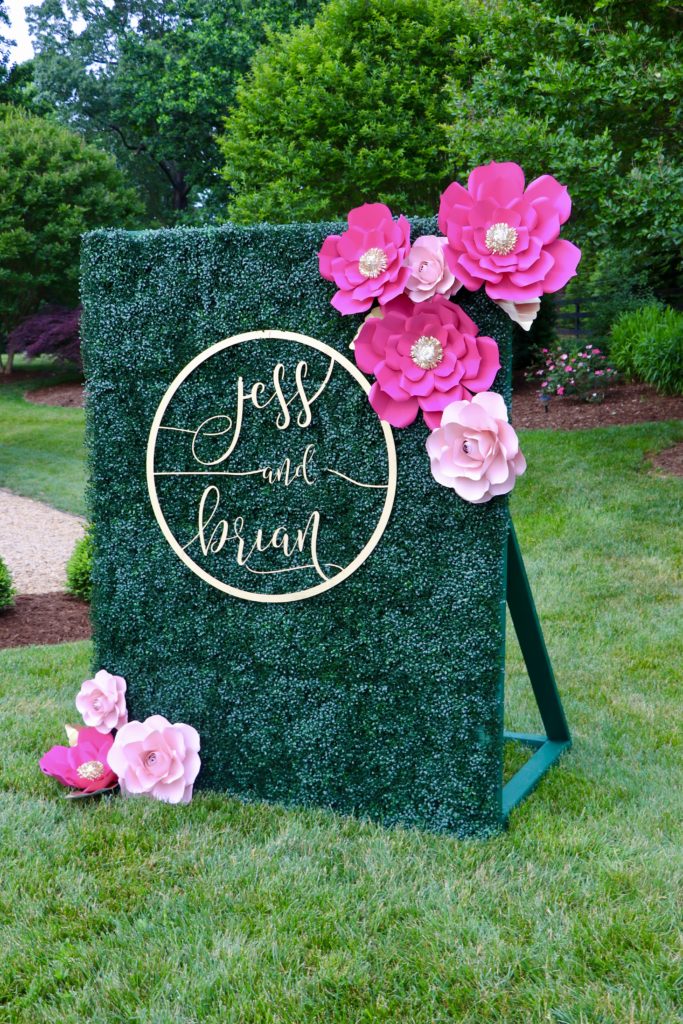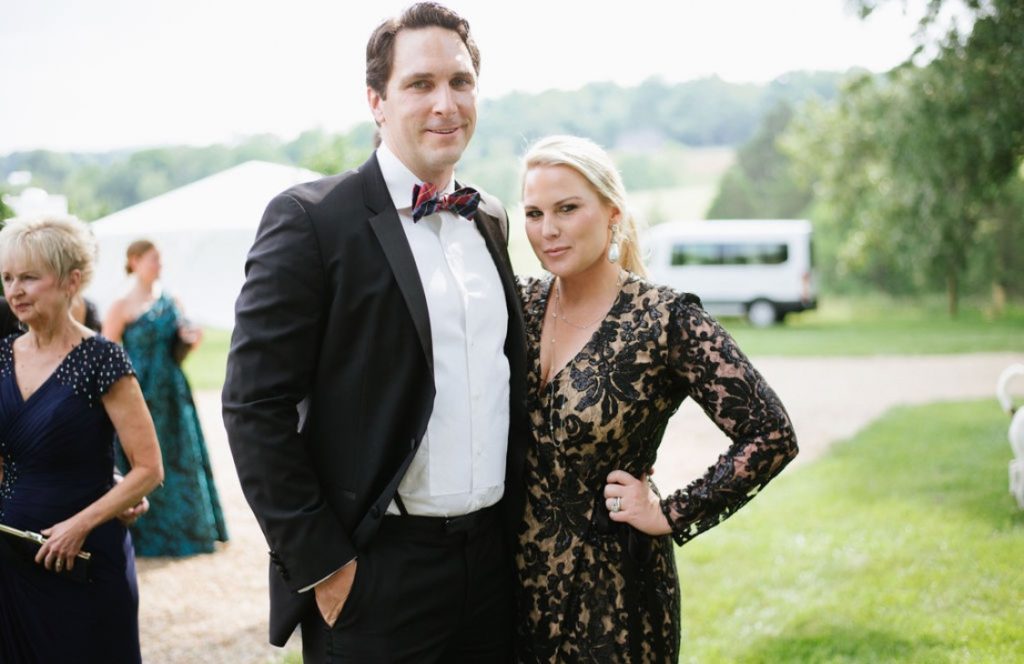 My husband and I had an especially fun time at this wedding. It was our first time at Jess' family home (that we have heard so much about over the years of friendship), and also our first time in Charlottesville, Virginia together! My darling Prince Erik even strutted a classy "bow tie" to ham-up the southern themed event. I wore one of my go-to DVF lace gowns with fun costume jewelry I discovered by Oscar de la Renta!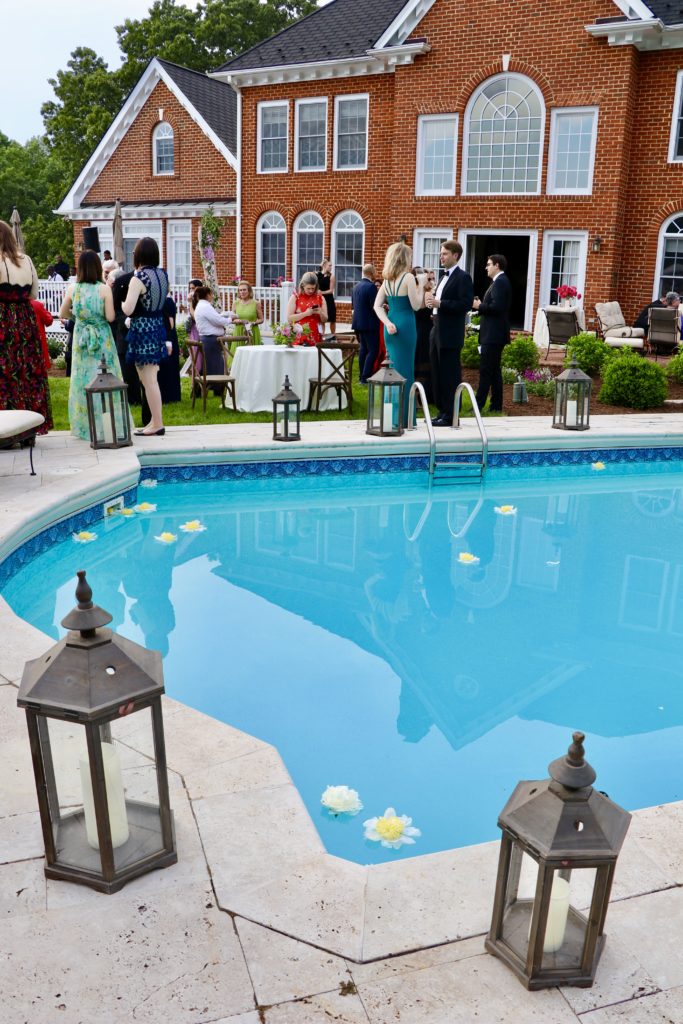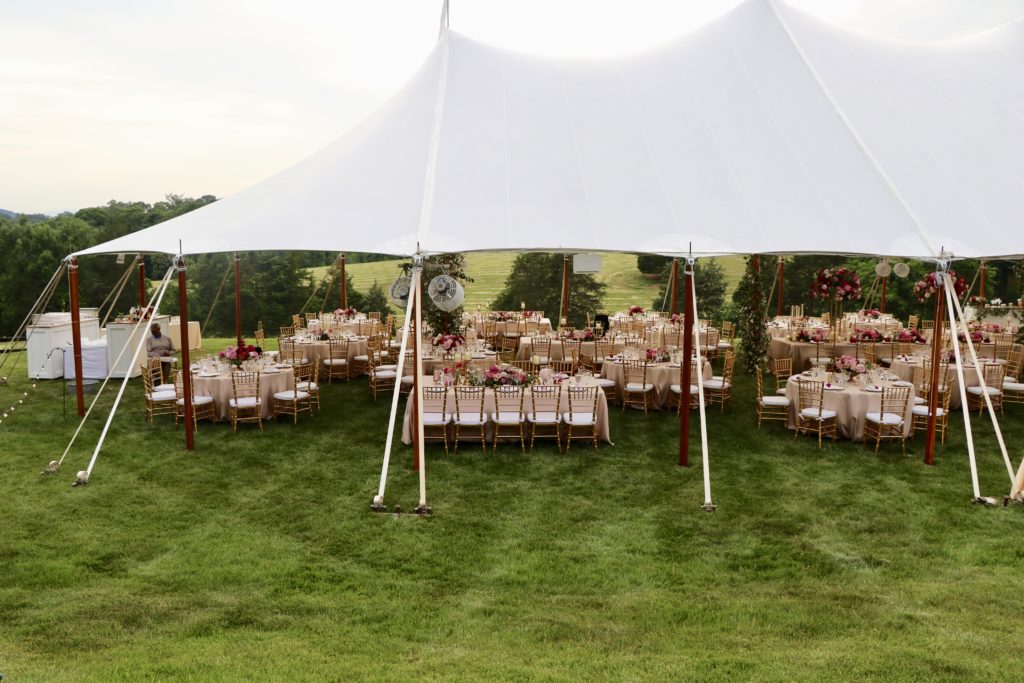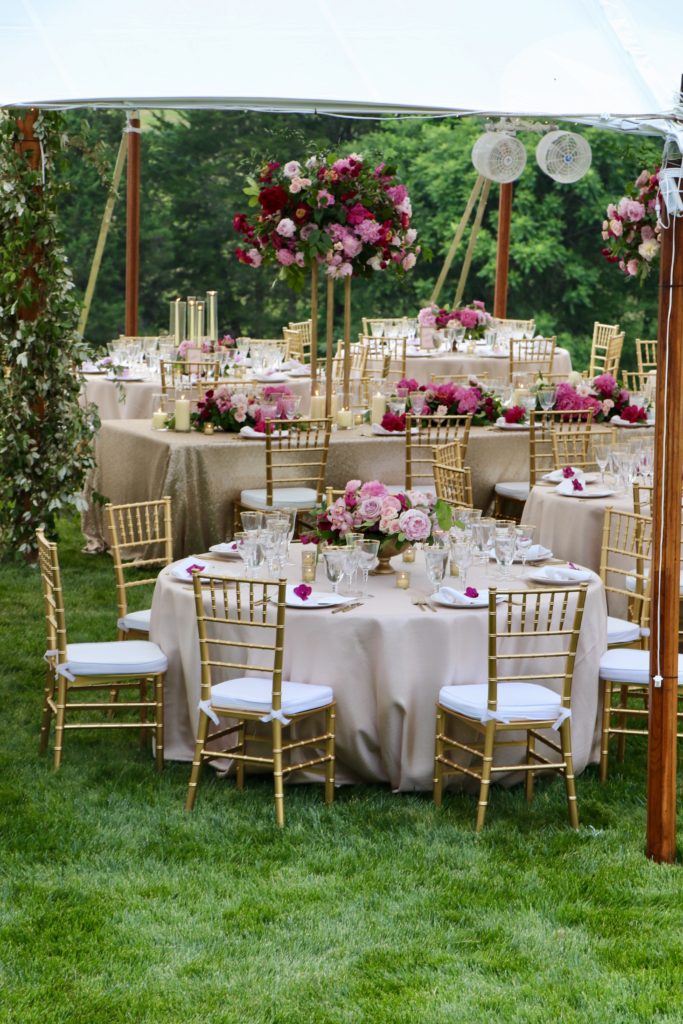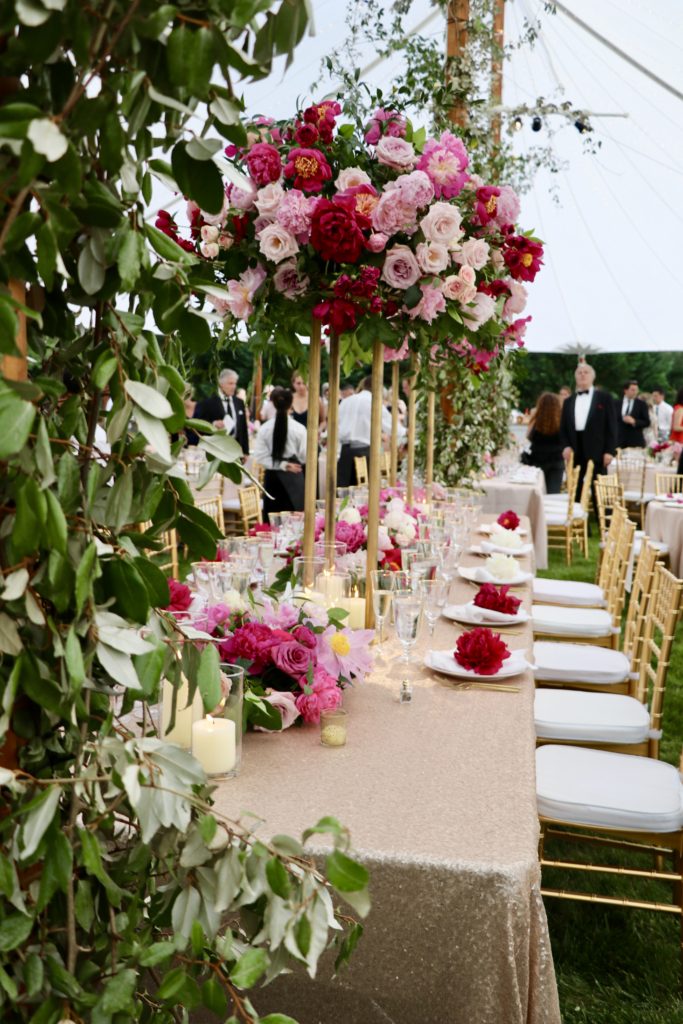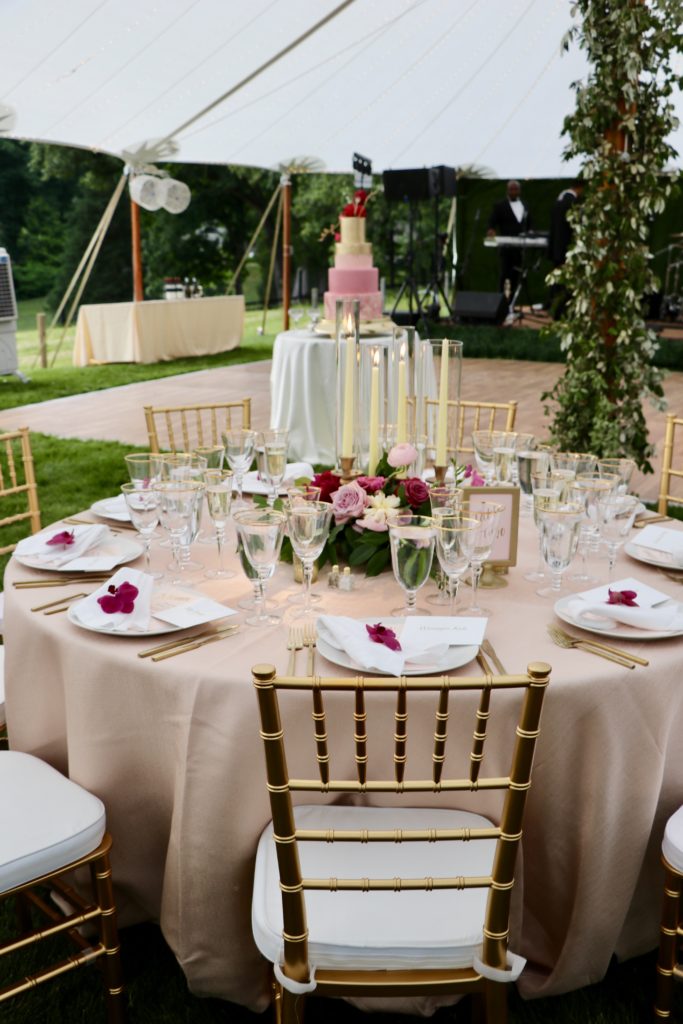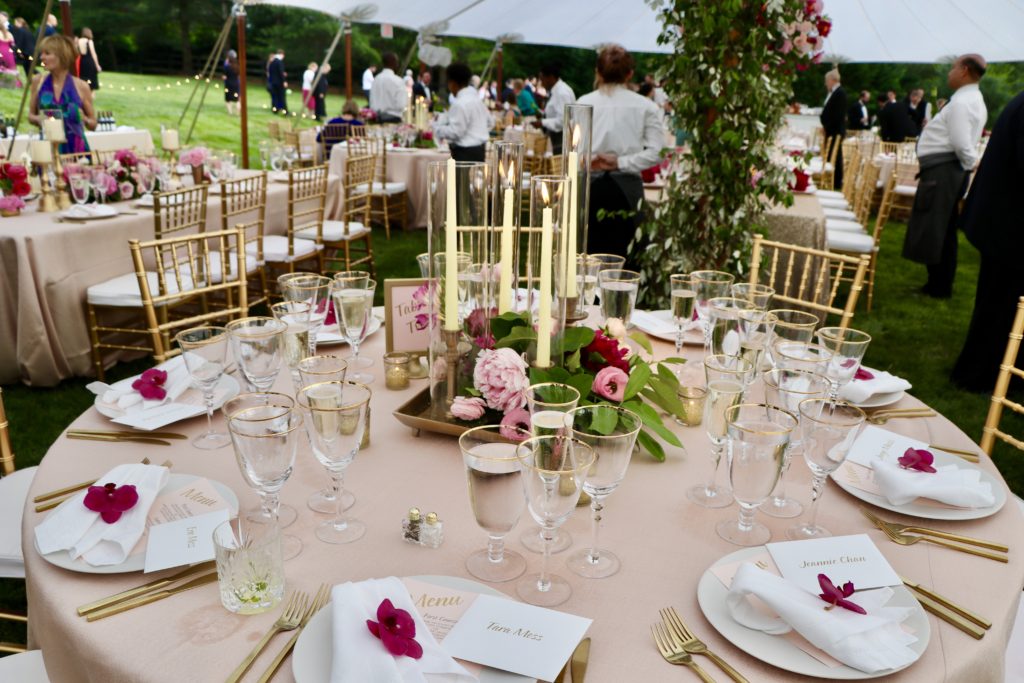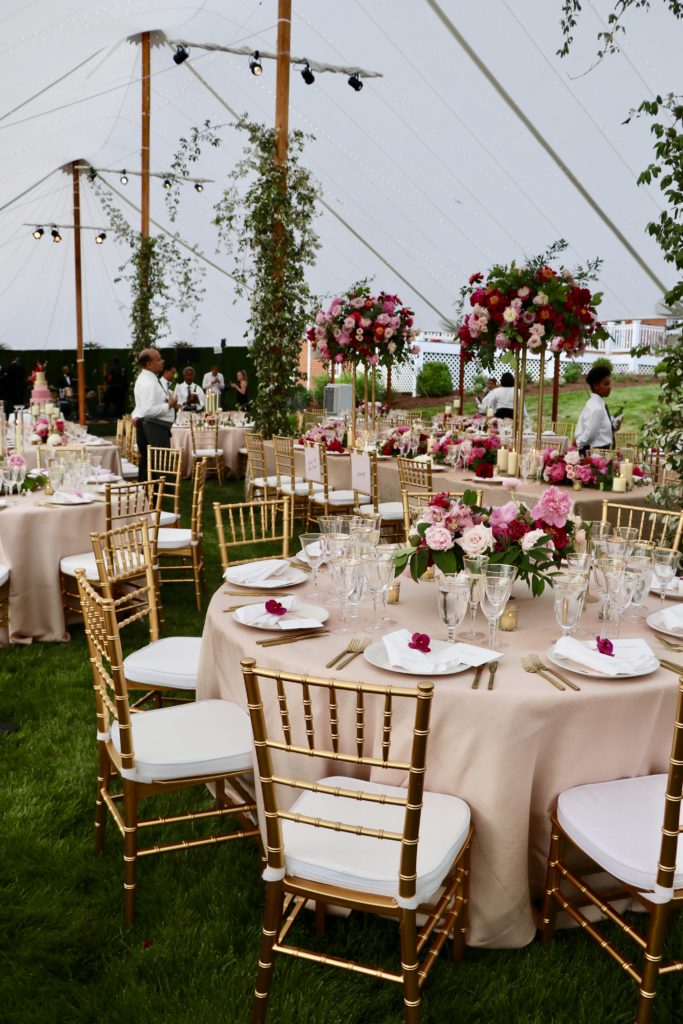 At each place setting there was a beautiful custom made card for each and every single guest. The card had my name on it and inside was a handwritten note from the couple thanking me for making the trip and being there to celebrate the big day. This was probably the most thoughtful "touch" at a wedding that I have ever experienced.
I know that writing 150+ custom notes to all the guests must have taken a great deal of time, but all the guests were raving over the kind gesture and how this type of ornate detail speaks directly to Jess and Brian's warm nature.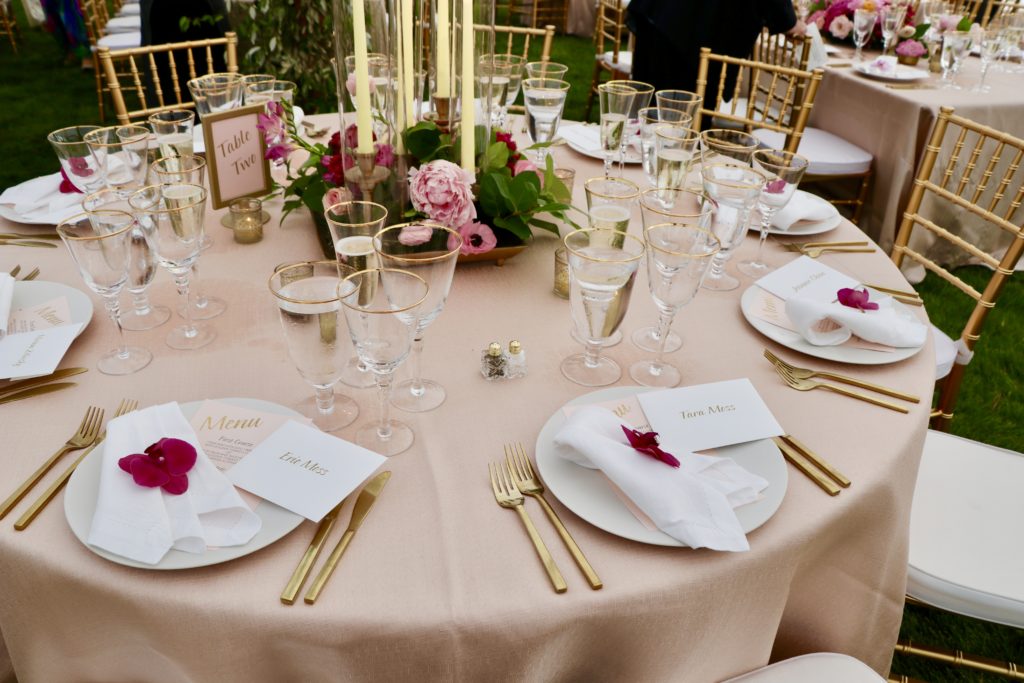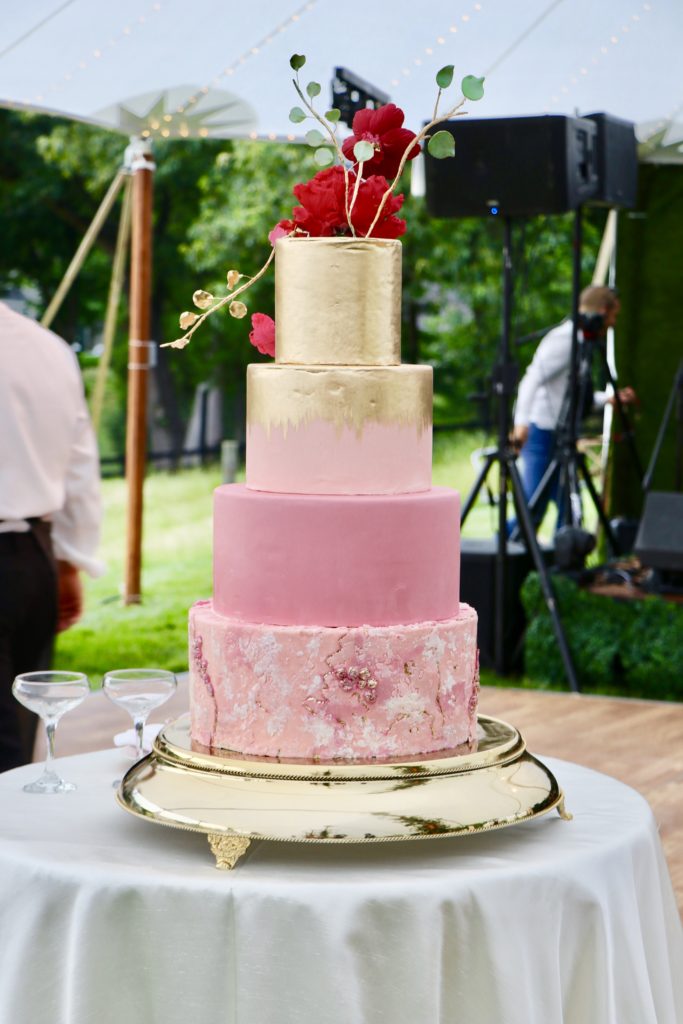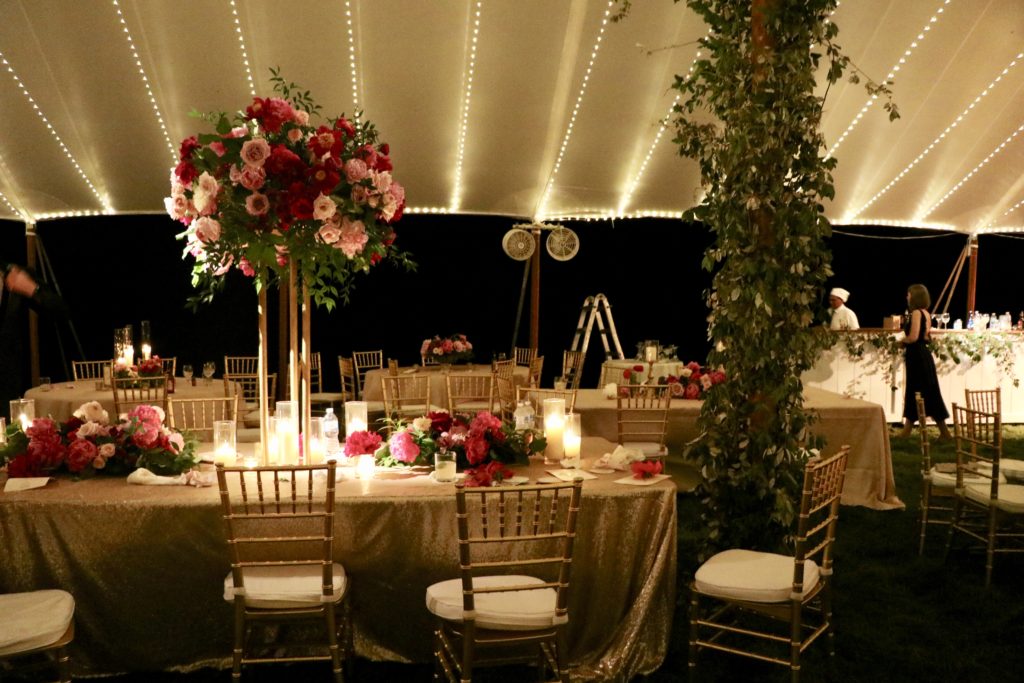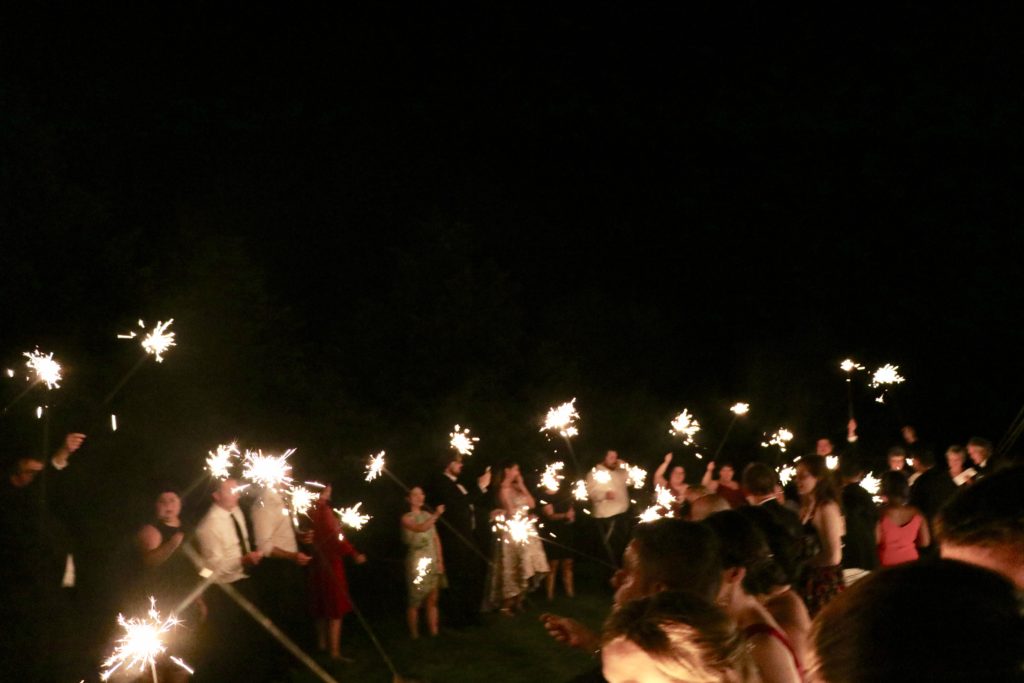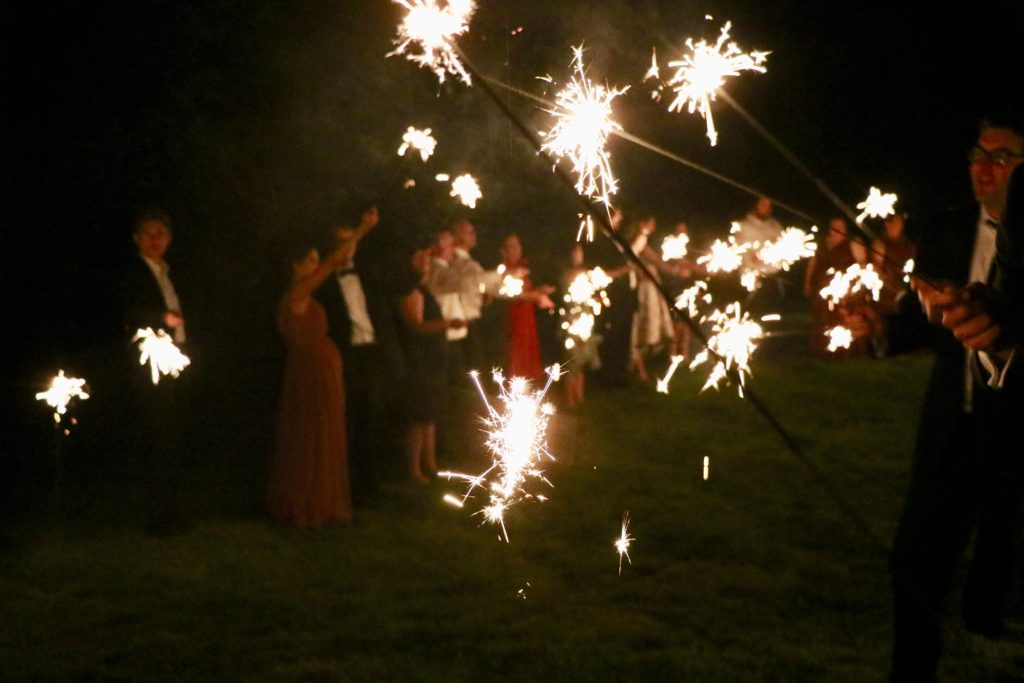 A sparkler send-off as the storm clouds rolled in and the night came to an end. The happy couple jetted off to Italy and Greece for an epic honeymoon travel experience!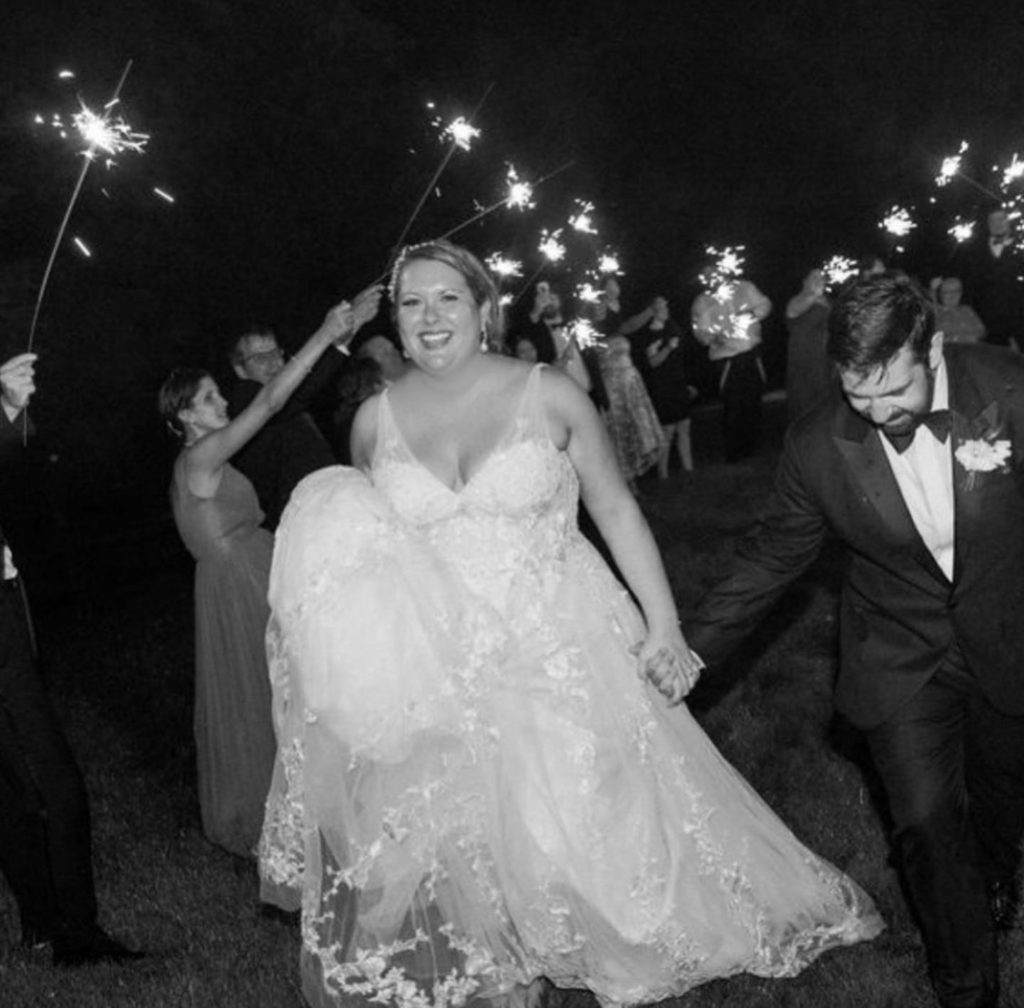 Please note that a handful of photographs featured in this post have been provided by Jess' photographer, Jen Fariello, who did an incredible job capturing countless precious moments. I would also like to shoutout the wedding planner, Adan Donovan-Groves of Donovan-Groves Events, who helped design and orchestrate a flawless festivity.
I could not be happier for Jess and Brian. Thanks for inviting Erik and I to be part of the happiest day, we love you both so much. Congratulations, the best is yet to come for you both!