One of my favorite places to escape to quickly from the NYC metro area is Mexico! People are always pleasantly surprised when I remind them that the direct flight from JFK International to Cancun International is about 3 hours with no delays! What a breeze, especially with young kids!
Now that the Ritz-Carlton Cancun property has been taken over by a new hotel brand, I knew that we needed to find a new go-to spot for our weekend family trip. Because of my loyalty to Bonvoy Points, I looked no further than my list of the top participating properties in Mexico and researched the JW Marriott Cancun Resort & Spa.
Before I visit a property, I read every review (the good, the bad, the ugly) and do extensive due-diligence on social media, blog articles and more. I was excited to read about the mega remodel and modernized transformation of rooms at the JW Marriott Cancun Resort & Spa. With massive pool spaces, a spa, direct access to that gorgeous turquoise ocean water, and comfortable suites that accommodate larger groups and traveling families, this was the perfect decision for us!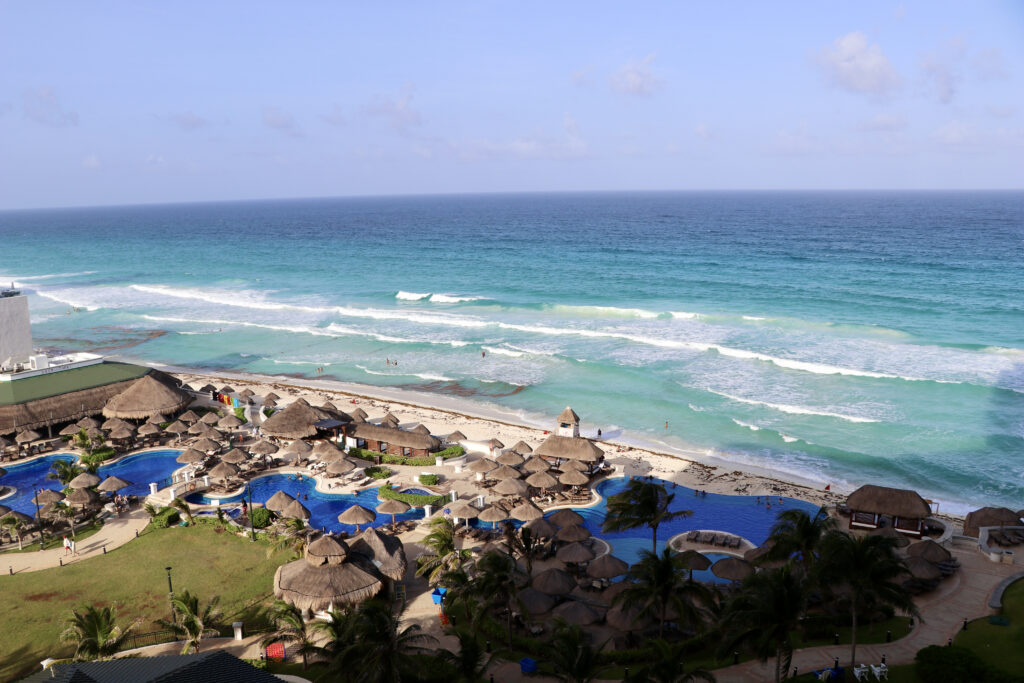 Arrival to the hotel is seamless through a 15 minute drive from the airport! You can arrange private transportation with the JW Marriott Concierge (Ladyhattan tip: request Mario and his comfortable SUV/Escalade). The hotel is located directly on the oceanfront in the "Hotel Zone" which is near dozens of high-end restaurants, shopping and tourist attractions all in close proximity.
The lobby is inviting, clean, and crisp marble decor and incredibly welcoming staff. We strategically booked a room option that I cannot recommend enough for families traveling with young children and possibly a grandparent or childcare provider who will need extra privacy.
We stayed in the Caribbean Suite which has a primary bedroom (King Bed), massive bathroom, separate living room area (with a pull-out couch), bar and powder bathroom. Our family with two young children slept in this space, but then connected the Caribbean Suite to a standard double room which was an overflow space for our nanny to have complete privacy. The rooms could be privately locked and separated, or you could choose to open the additional bedroom space to the adjoining living room.
We loved the plush beds, welcoming macarons/cookie treats, the Aromatherapy Bath Products, modernized soaking tubs and waterfall showers, all to the backdrop of three private balconies overlooking the Caribbean Sea.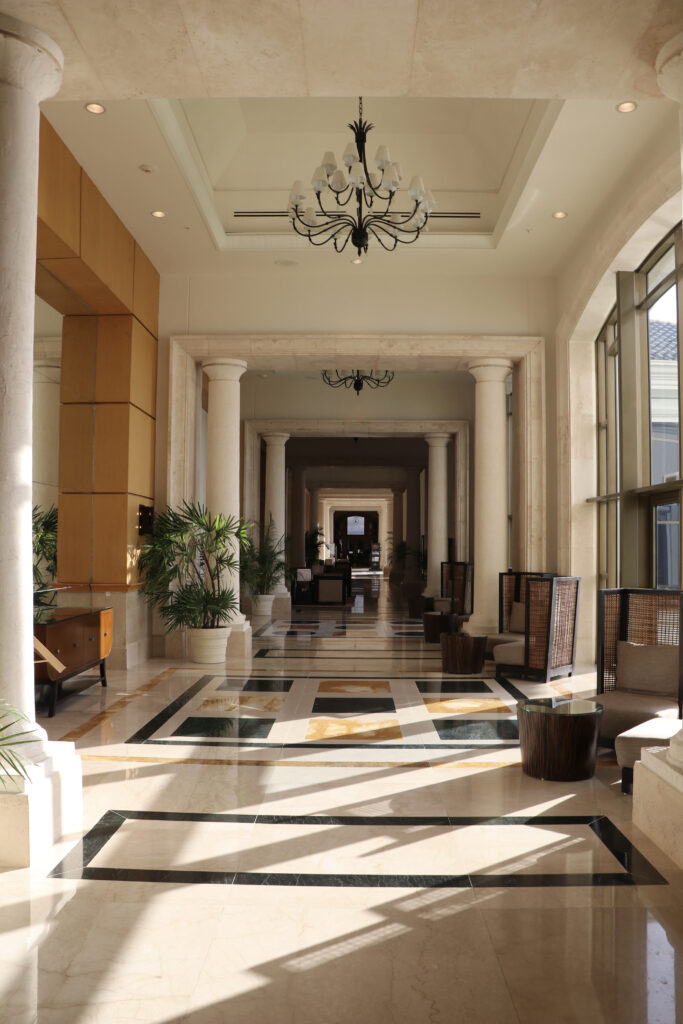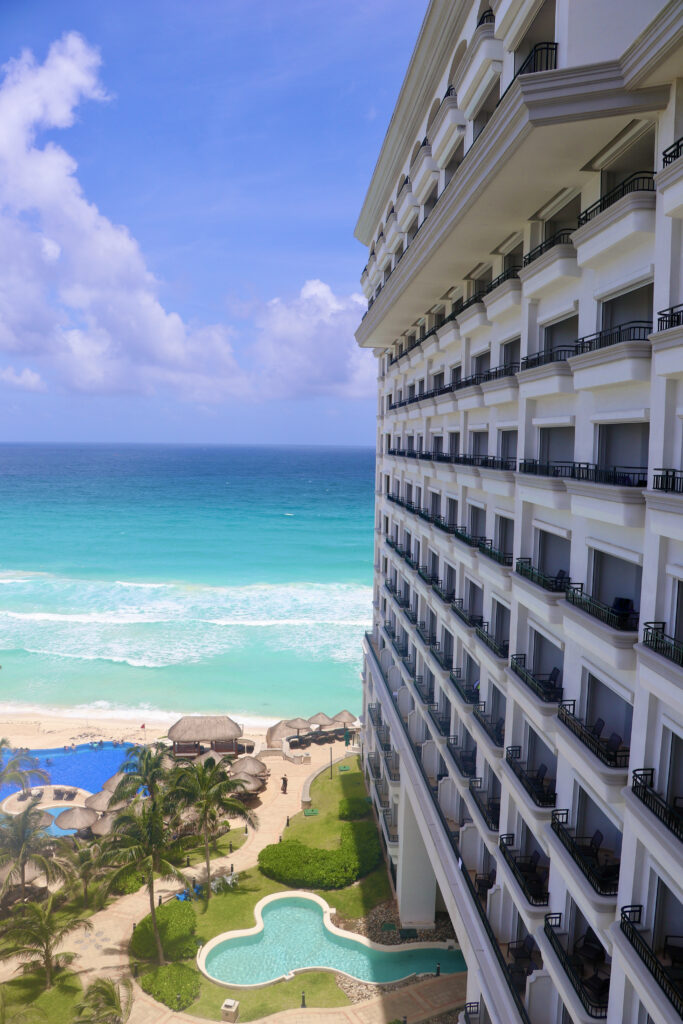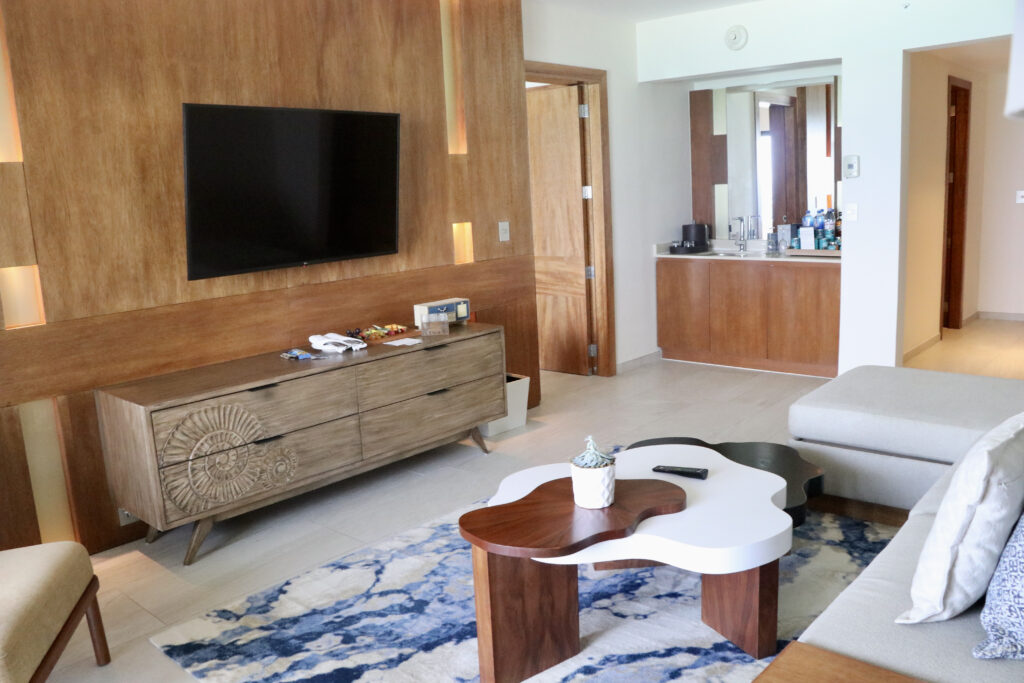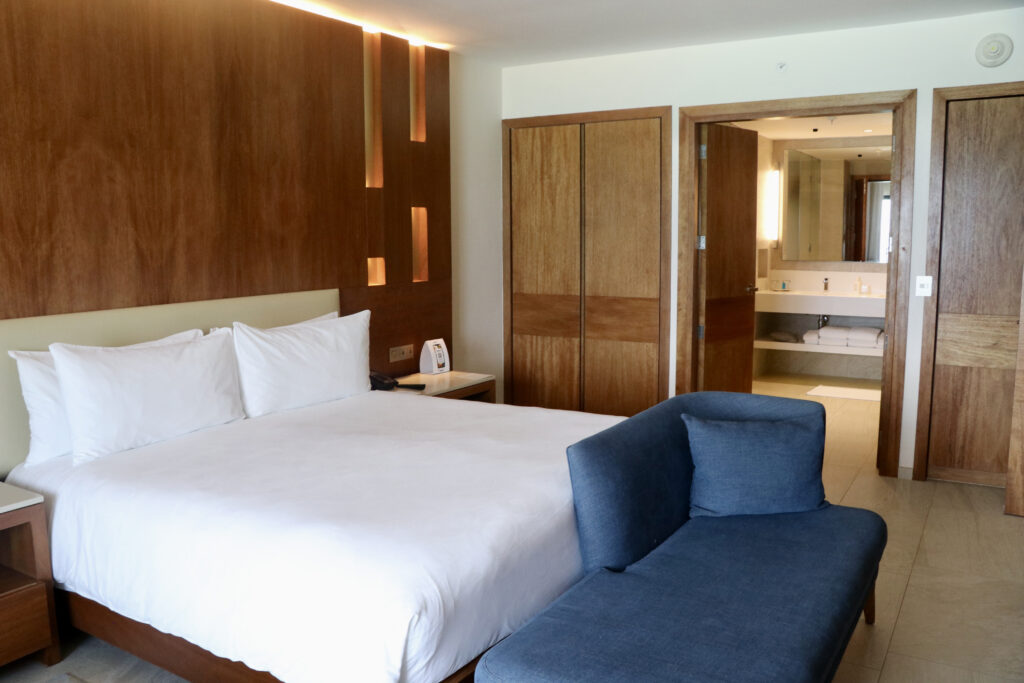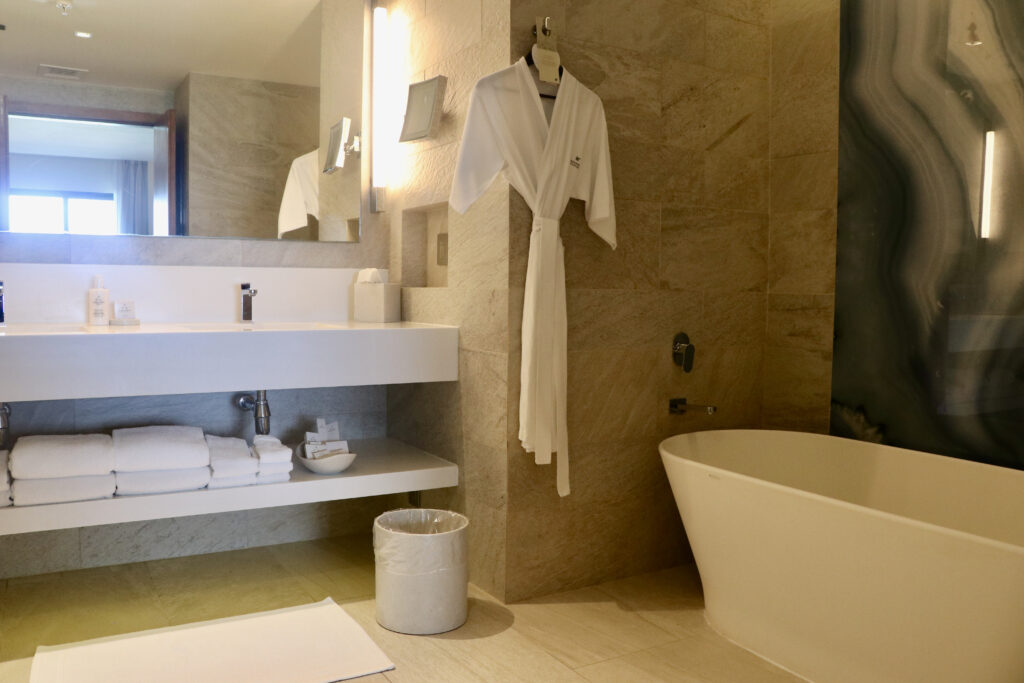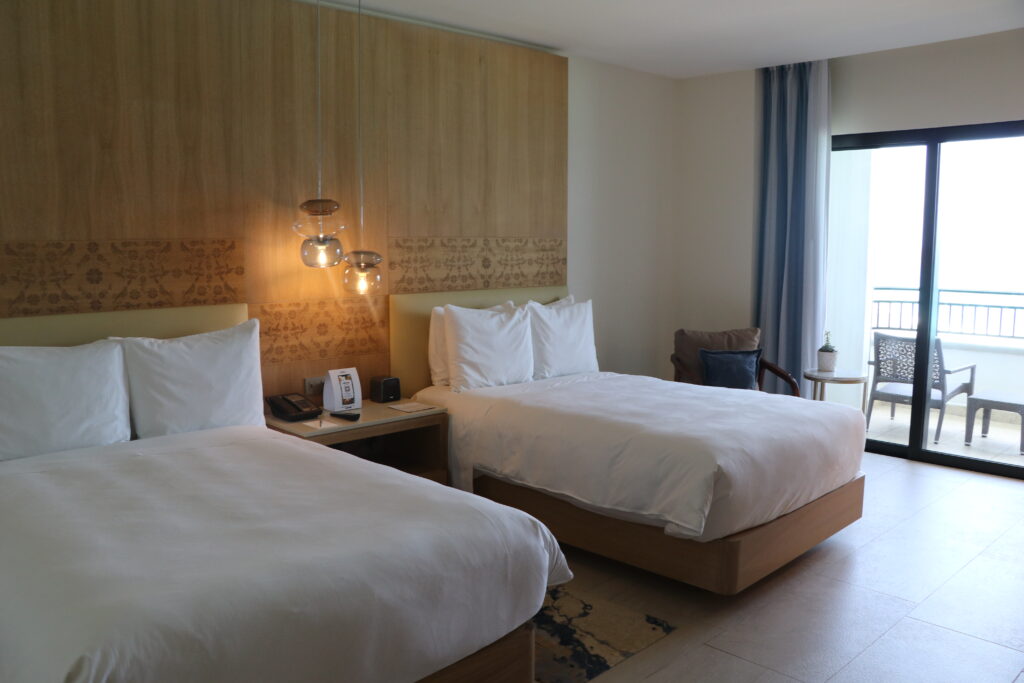 What is better than delicious food and drinks on your vacation? I was super impressed with JW Marriott Resort & Spa's optionality of restaurants, dining and bar options throughout the large property. I personally am not a huge fan of the "all inclusive experience (unless it's Le Blanc, which is not an option for me at this chapter of my life given that I can't bring my kids). If you do want access to more food/drink throughout the day, you can pay a higher nightly rate for what is called a "Club 91" room and essentially have nonstop access to different food presentations.
Some of the highlights of our stay included a super special Father's Day treat – we celebrating with the star pastry chefs and shared a cupcake making class together. It was delightful. The team of chefs set-up various frostings, toppings, decorations and cupcakes for our family to decorate together with the guidance of the experts. Thank you to Alberto Gonzalez and Vctor Tec.
Each night in the hotel lobby bar, there were different local presentations of Mexican specialties such as fresh made guacamole and salsas. The hotel lobby bar features a menu with over 150 margarita styles to choose from!
I also highly recommend the hotel's brand new speakeasy bar. Yes, an actual speakeasy built into the hotel space! There is a secret door above a staircase and you must ask the hostess to open the door for you. From there, you are greeted to a charming bar space with an amazing menu of creative cocktails and delicious Mexican style street-food (grilled corn, tacos, nachos, etc.).
You will have ample options to choose from for your family dining needs. The property boasts a Thai restaurant (Sasi Thai), Italian (Gustino), Spanish food (Bravio), and classic American favorites by the pool at Beachwalk. For breakfast, you can opt-in to do the daily morning breakfast buffet which is quite the feast. The breakfast buffet has literally everything you could imagine from fresh pastries, waffles, breads, classic Mexican dishes, omelet station, fruits, bagel bar, yogurts and smoothies.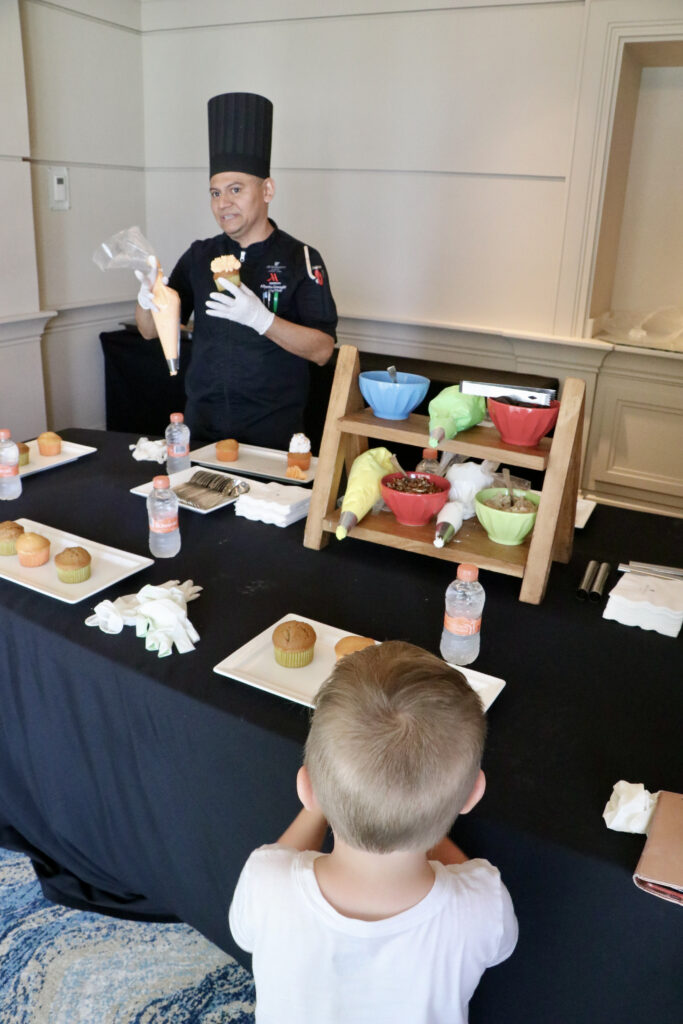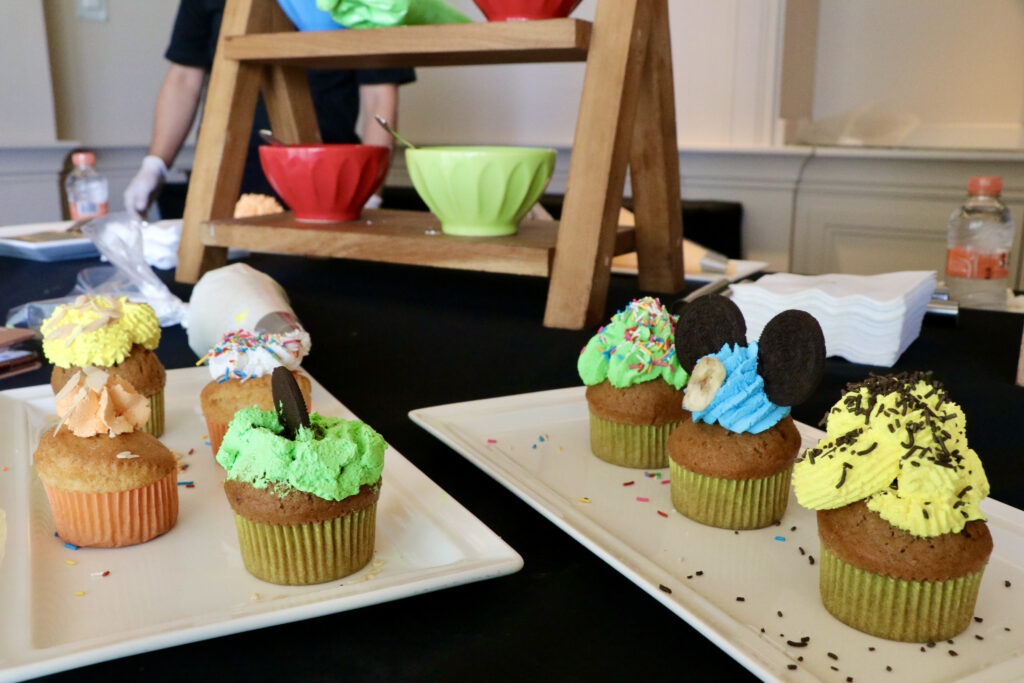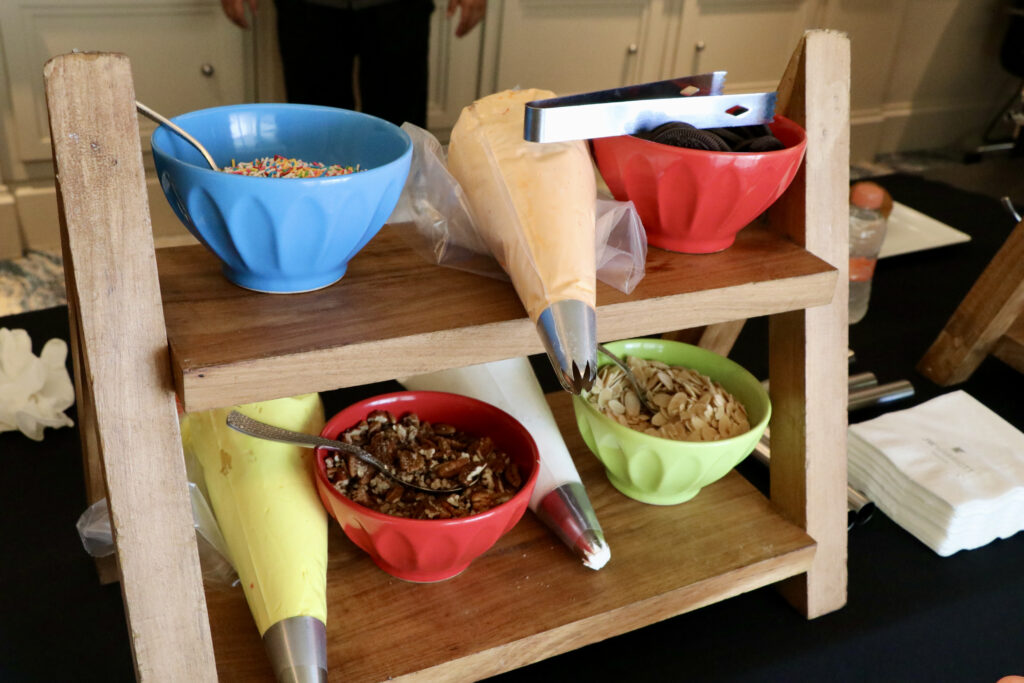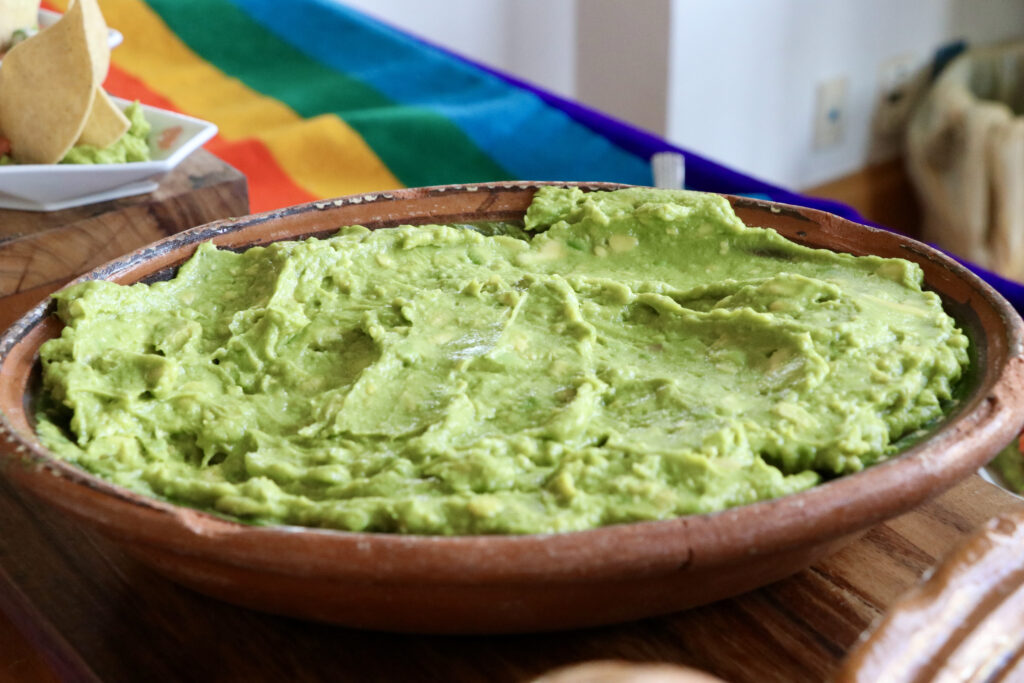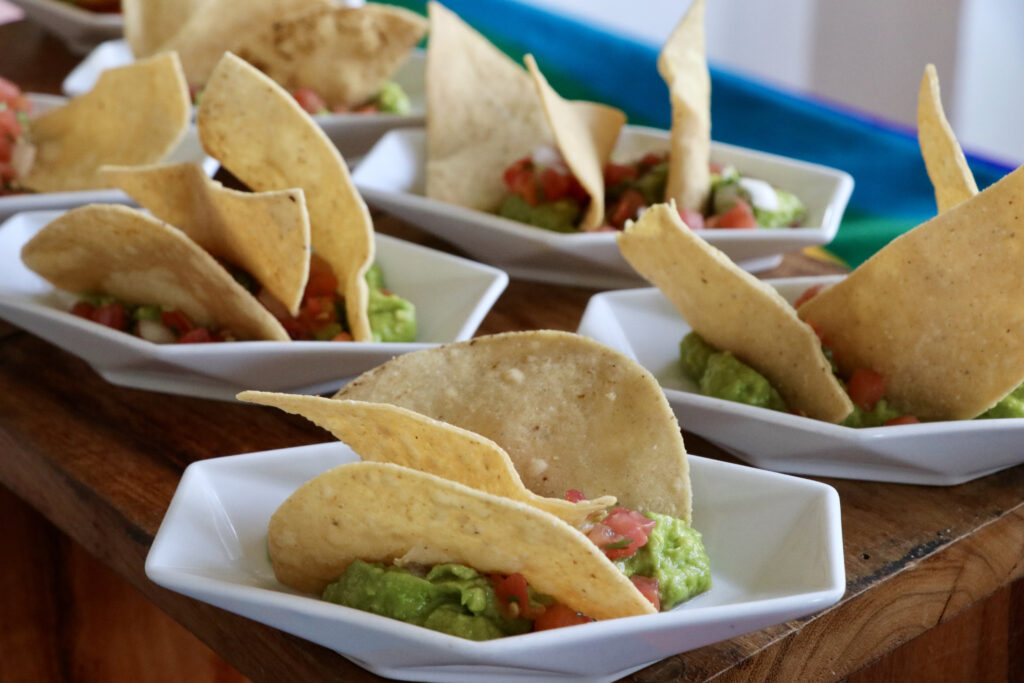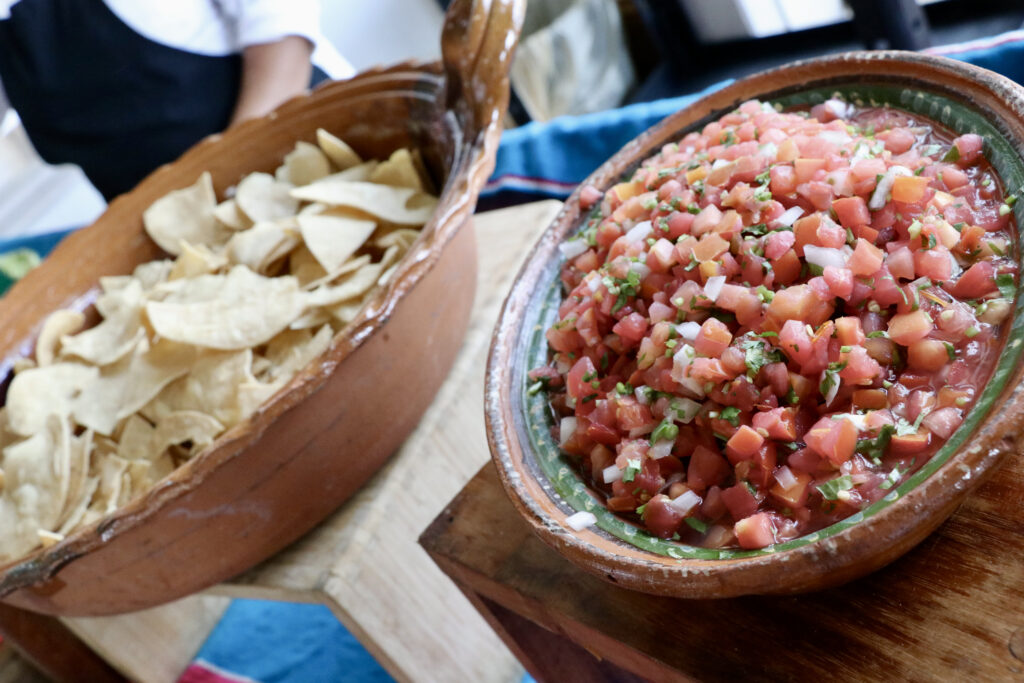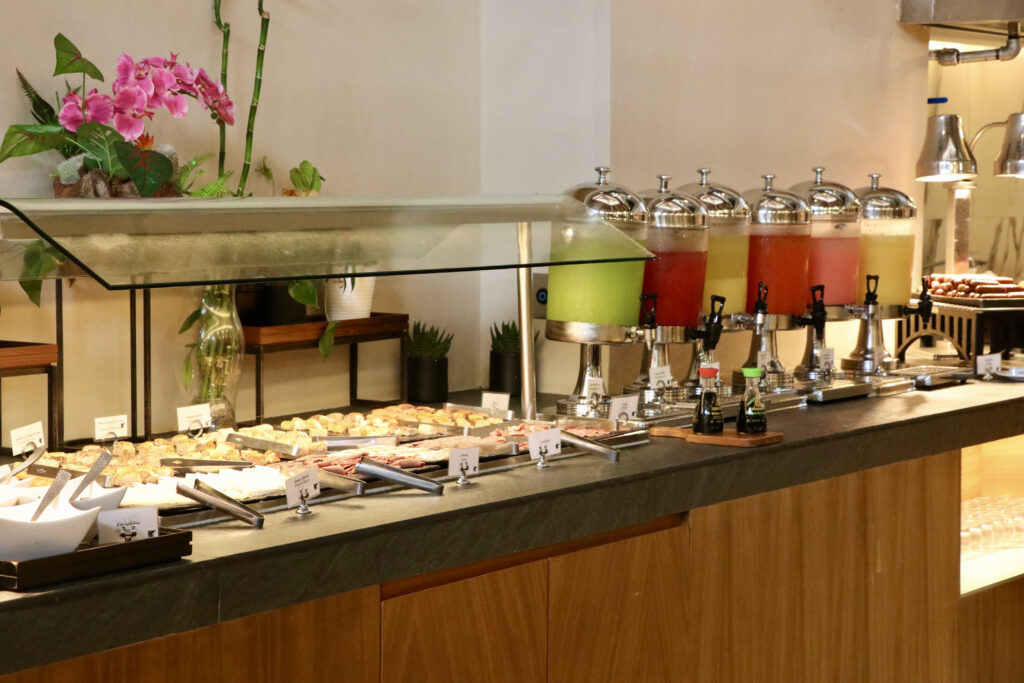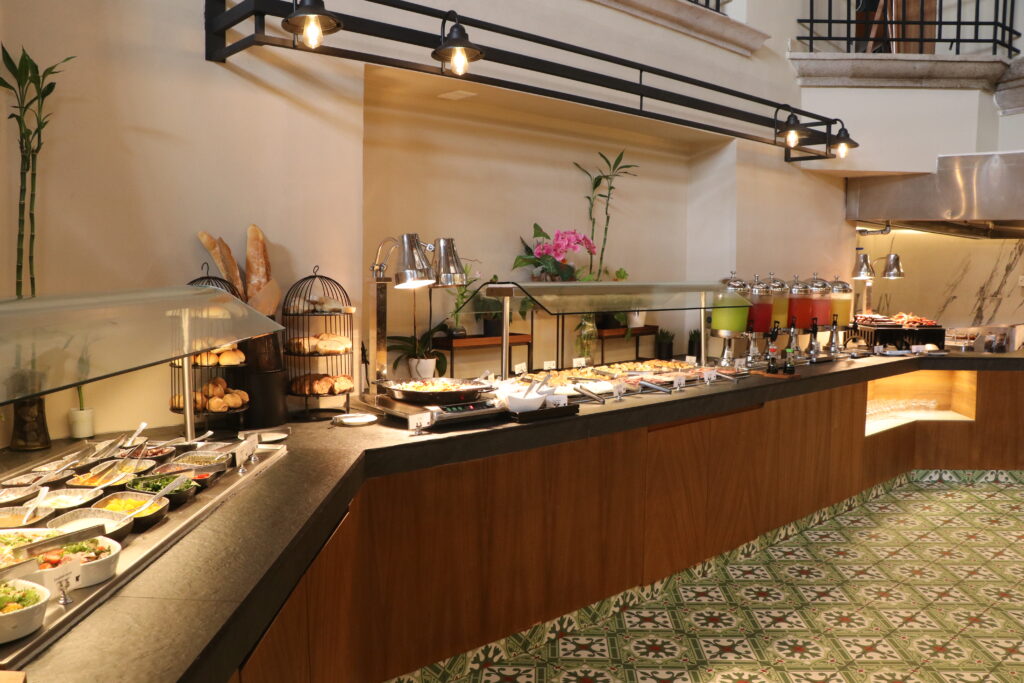 My absolute favorite part of the vacation at the JW Marriott Cancun Resort and Spa? The pool and spa experiences! These two experiences were heavenly and I fully recommend this property for the prime place to decompress, enjoy some family time by the pool and beach, and also indulge in the beautiful spa experiences.
The incredible team at the hotel arranged a "Bali Bed" experience for our family. This pool add-on experience is a must for families with young babies! The Bali Bed was essentially a large private wood cabana structure that sat directly in between beach access and pool access. The elevated structure of the large platform bed space attracted a blissful cross breeze of air from the ocean, which kept us all cool and shaded during the day. To reserve a Bali Bed, you can do so through the concierge for $200/day.
The Bali Bed comes with other perks such as two lounge chairs in the sun, VIP drink and food service, a complimentary platter of chips and drinks with cold bottles of water. The staff around the pool area was outstanding. They were regularly bringing over more ice, water, cold rags to place on our eyes while napping or relaxing. Our new baby (8 months) slept so peacefully throughout the day with this set-up and we never had to run back to the hotel room for her regular nap schedule! It was amazing to enjoy the day together with no interruptions.
After a perfect day down by the pool and beach, I went upstairs to check-out the award-winning spa space. The spa attendants were kind and attentive. I was impressed by the waterfall showers overlooking the ocean, indoor pool and Jacuzzi spaces, relaxation room and large spaces for optimal privacy (I never saw one other person while at the spa which was quite nice). I had one of the best massages of my life and paid an extra $20 for a "Moroccan oil scalp treatment" add-on service. It was amazing!
Overall our brief family stay during Father's Day Weekend was short but so sweet. The JW Marriott Resort & Spa had everything we look for in a hotel that can accommodate our family needs – comfortable and large connecting rooms, expansive pool and beach access (with private Cabana options), delicious dining, and an inviting spa experience.
To top it all off, I always go back and choose this property for its undeniably convenient location for a visit from the NYC metro area. It amazes me that we took off from NYC at 7am, and by 11am we were checking into the property and enjoying tacos by the pool/beach area!
Huge thanks is owed to my friends in the Sales & Marketing Team (especially Isaac, Melissa and Glaucia), who made sure our family's trip was absolutely perfect and helped arrange many fun activities to celebrate Father's Day Weekend! Thank you all, and thank you to Bonvoy for being such a great platform for rewards, points and access to the world's best luxury travel options! Please reach out with any questions or comments about this property and I will be happy to share additional feedback from a family perspective.