There is no travel experience quite as thrilling as an African safari. Spotting animals, observing life (and death in some cases), while taking in the utter beauty of natural surroundings is the essence of the safari experience. But to experience safari with the most supreme lodging, service, staff and guides – that my friends, is why I chose to stay with andBeyond.
For my first African safari experience, I lodged with andBeyond in the Phinda Forest of South Africa. To ensure a dynamic experience, I stayed at three different andBeyond lodges during a total of a one-week stay. I had heard so many amazing things about the various lodges by andBeyond, especially the Mountain Lodge.
Phinda Mountain Lodge is a Big Five safari destination that will mesmerize you with its spacious private suites, some of the best views in the world and access to a selection of unique adventure safaris.
Poised majestically on the crest of a mountain, Phinda Mountain Lodge commands dramatic vistas over the surrounding landscape. Balanced between soaring views of the scenery below and the endless blue of the African sky above, each suite opens onto a breathtaking panorama with some suites even boasting private plunge pools.
At Phinda Mountain Lodge we enjoyed two game-drives a day – one in the early morning and one right at dusk. The service at this lodge was superior, with an assigned butler who arranges anything from private in-room dining to laundry requests. The rangers who lead our game drives were knowledgeable, friendly and even treated us to memorable cocktail hour celebration set-up right in the middle of the lush landscape while out on a safari drive.
For me, the two highlights of this phenomenal travel experience were the animal sightings and a Boma dinner. Below you can find shots of these highlighted experiences on African Safari with andBeyond through the lady lens. As always, you skip to the bottom of this post for a helpful Ladyhattan guide and recap that covers all you need to know about the Phinda Mountain Lodge by andBeyond.
Amazing Animal Sightings
While at the Mountain Lodge we saw every animal in the book. From the Big Five, to exotic birds and snakes, we were constantly stimulated by the natural wonders living out daily life in Phinda Forrest. Each animal was so fascinating to observe and to watch in natural habitat, even the more common animals we saw regularly throughout our safari rides.
The most beautiful sighting of all was a mother Cheetah and her baby cubs. We watched her from late afternoon to dusk engage in the act of motherly love at its finest – an evening game ride that I will never forget. The mother cheetah carefully hid her cubs in a pile of brush and appeared to calm them down, signaling that the cubs needed to be quiet and that she would return soon. She left the cubs in the brush, hidden in a secure place, as she ran nearly a kilometer away to prey on a group of impala. For over an hour she lay in the savanna grass, hiding, smelling and stalking the huge pack of nearly hundreds of impala. When the moment was right, we were jolted and shocked in the spilt second moment we witnessed – the group of impala erupted in panic and sprinted in all directions of the landscape. The mother cheetah had captured dinner for her family.
As if this observation could not get any more intense, we moved closer to the mother Cheetah to see what she would do next. And what she did next just blew my mind. She stood over her kill and panted with exhaustion – her chest/lungs appeared to be bulging from the gorgeous dotted skin and with all the energy she had left, she made out a quiet "crying call" to her cubs far away. It mirrored the scene of a mother yelling to the children, "come, come, dinner is ready, kids!"… I was so overwhelmed with emotions from the elements of life, family unit, tragic death and survival that were playing out right before my eyes that I wept quietly while taking photographs.
And about twenty minutes later, after the mother cheetah continued to make specific "call sounds" for her little ones, I saw the grass rustle in the distance and the cubs were reunited as a family unit. They feasted on the impala for hours as the sun ducked down over the horizon, with the mother joining in on the food but also carefully guarding the prized kill from other nearby predators. This safari experience gave me not only a deeper appreciation for the beautiful animals I had the chance to observe, but for life and natural creations in general, including the cycles of survival, death and the importance of a family unit.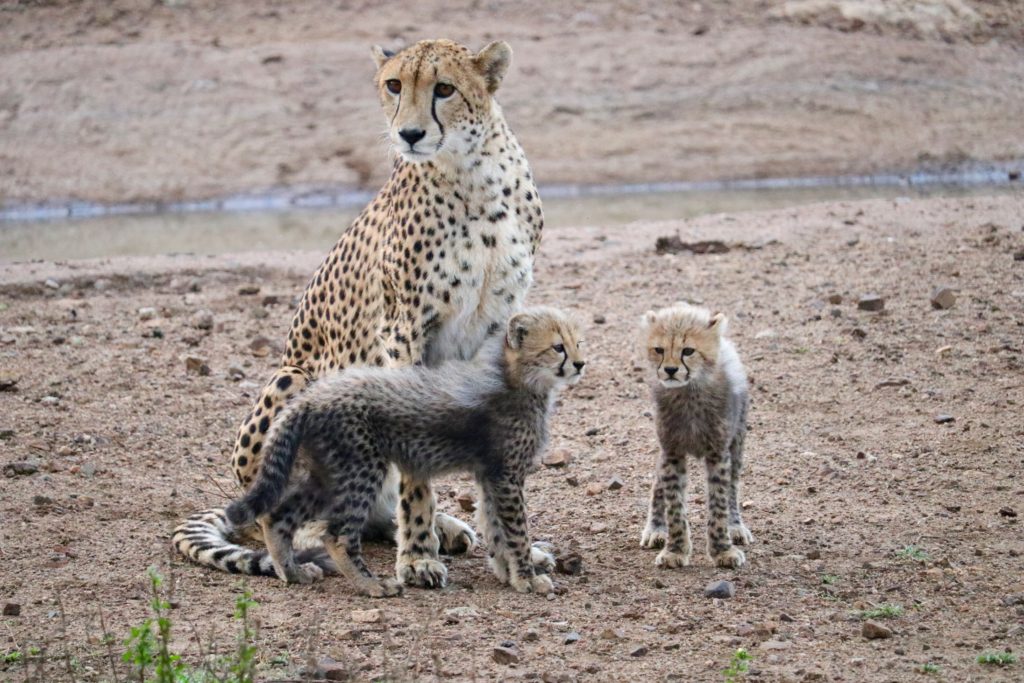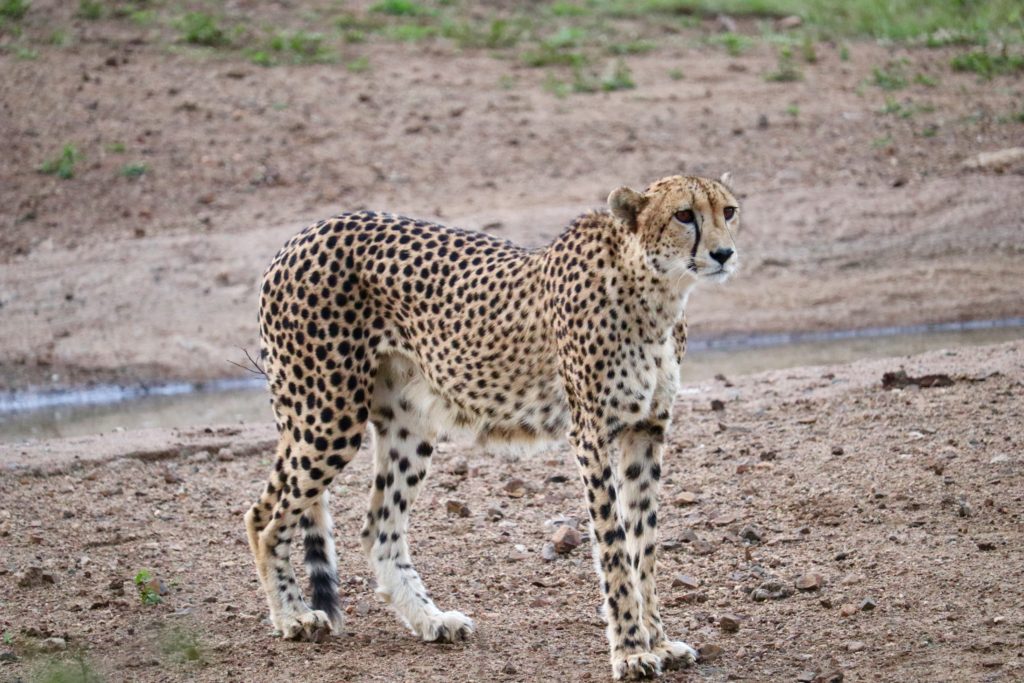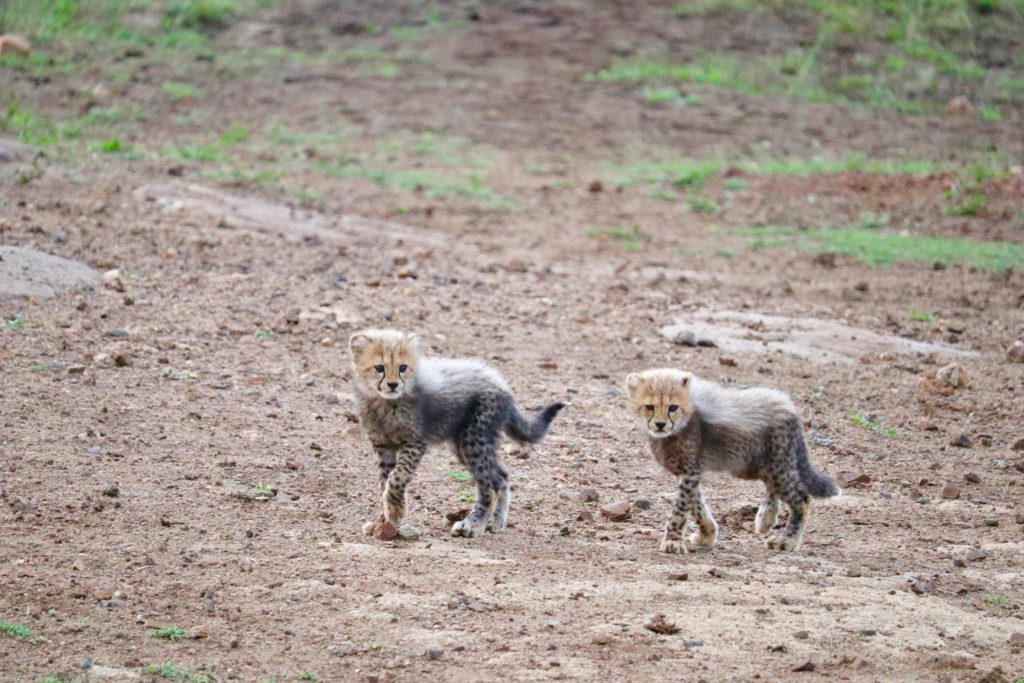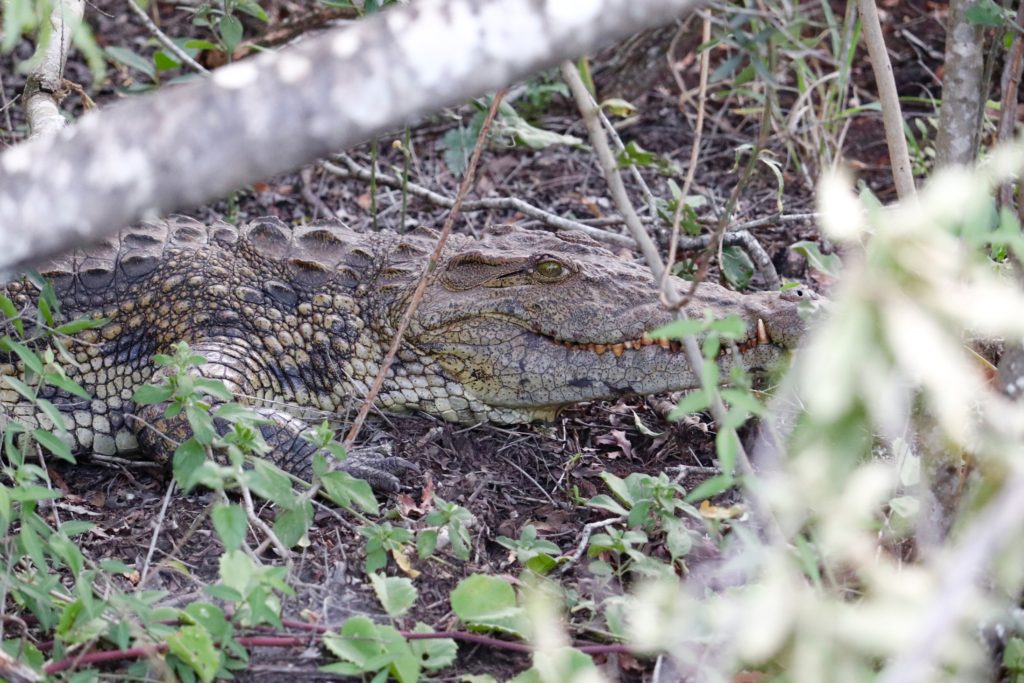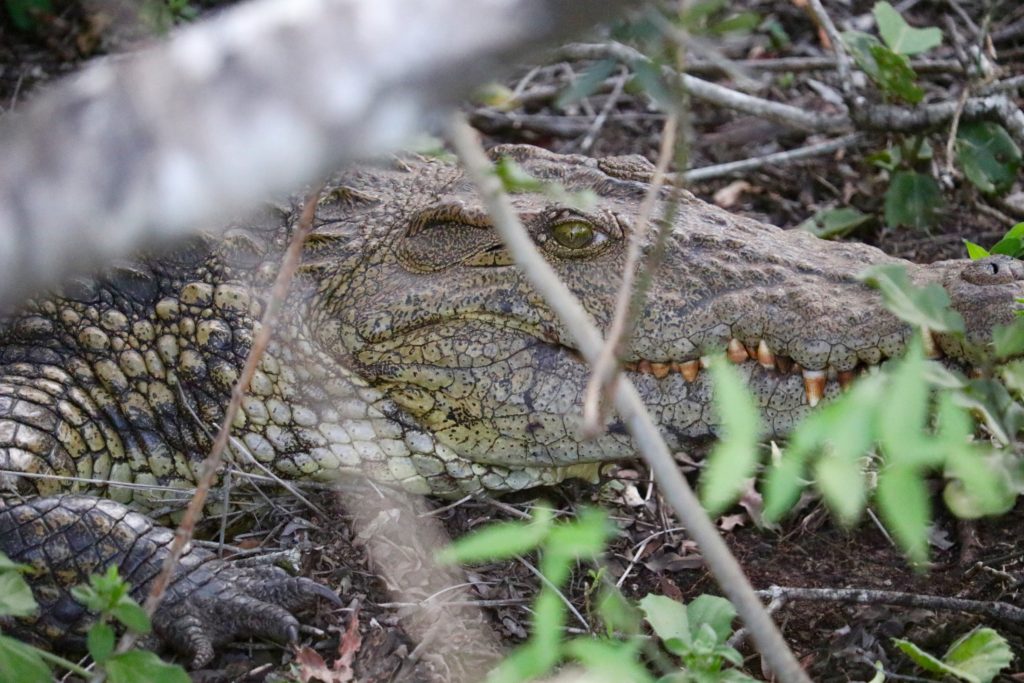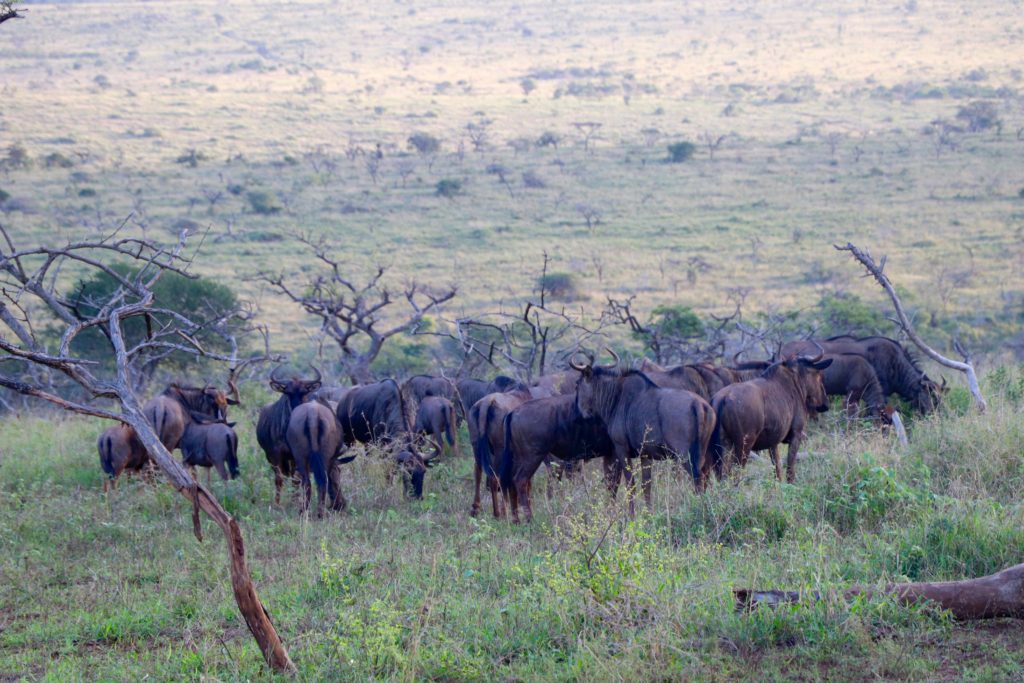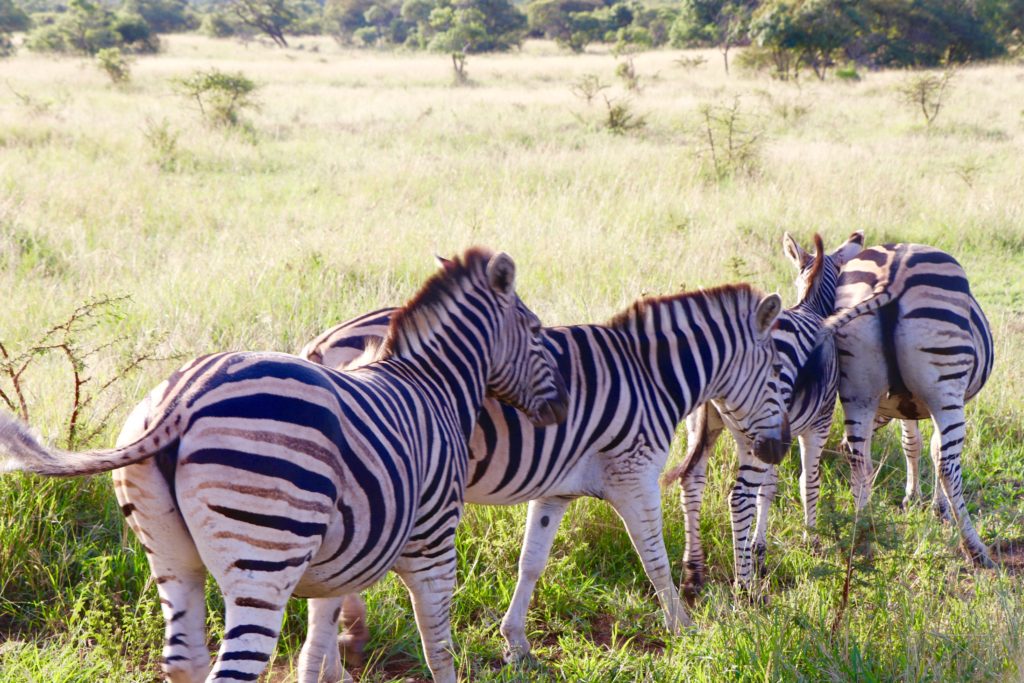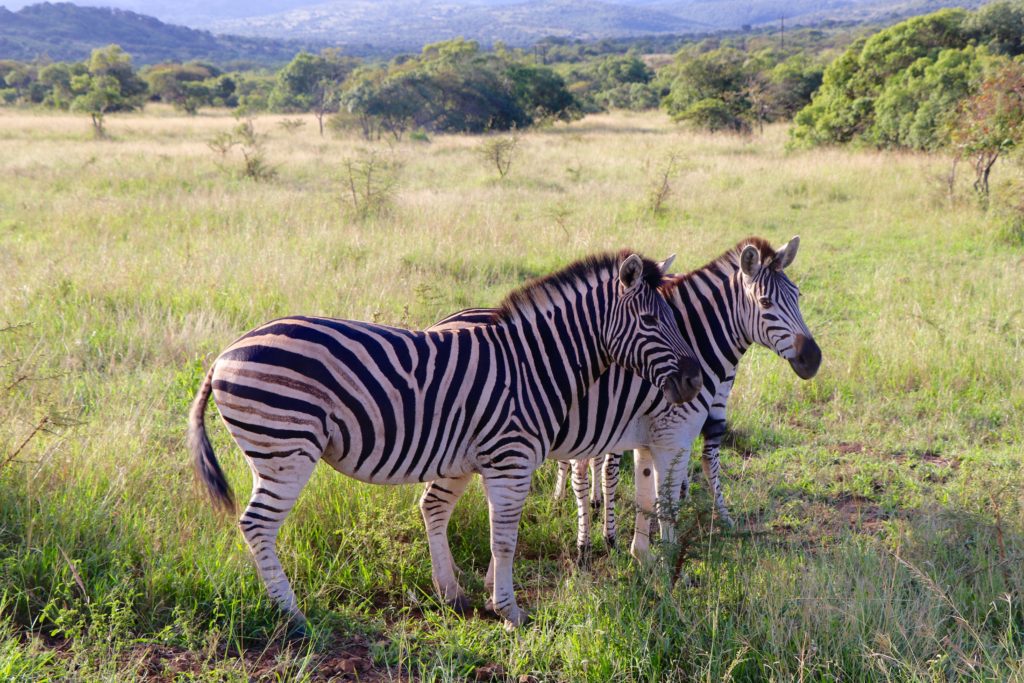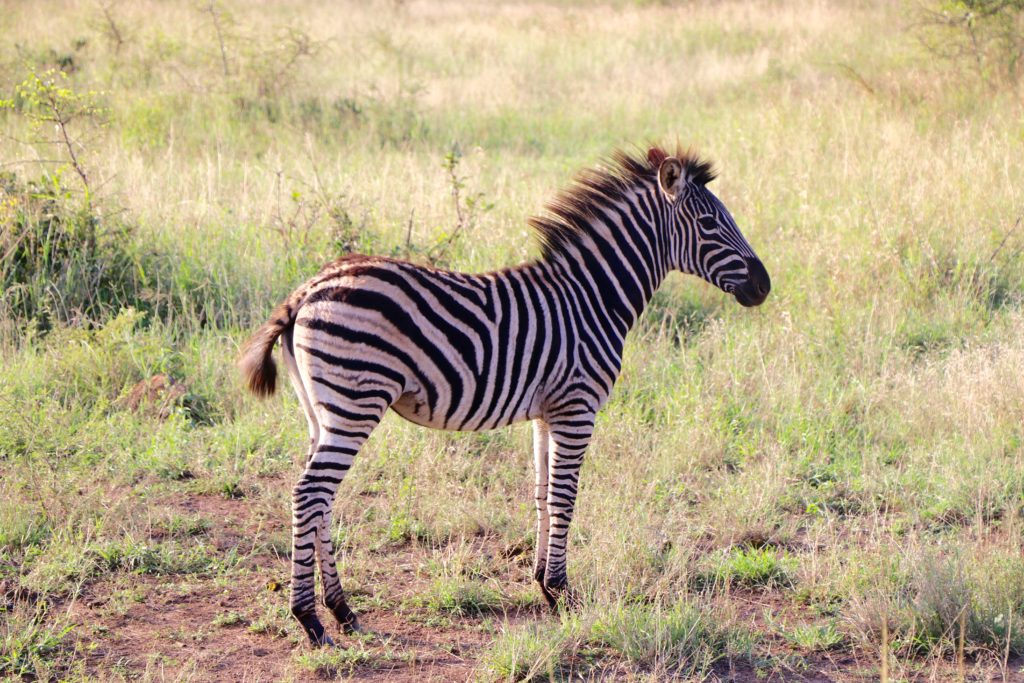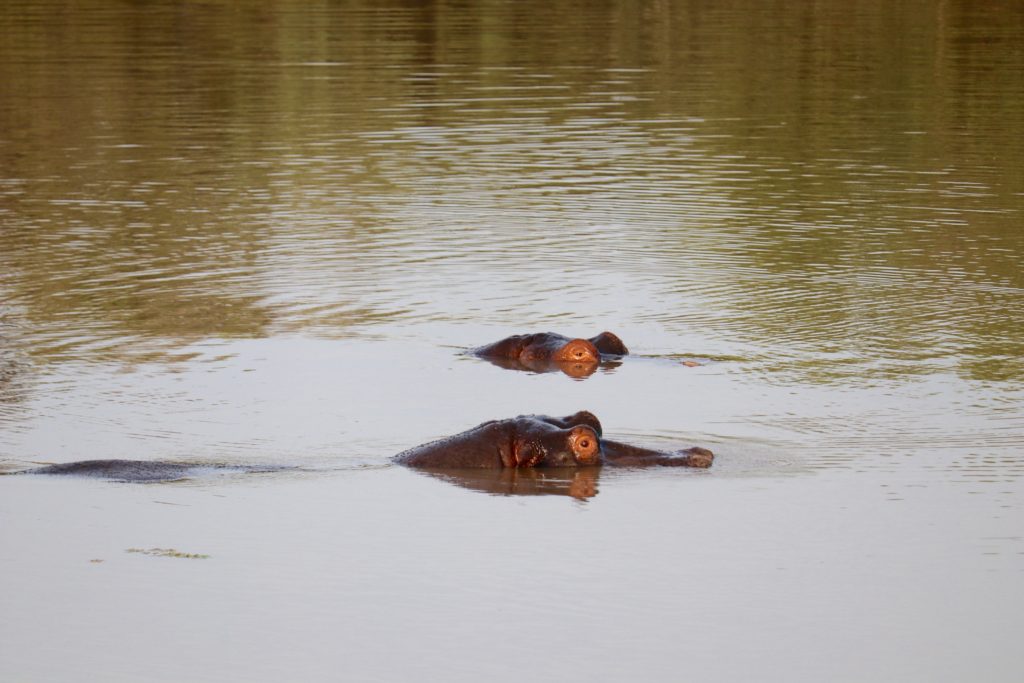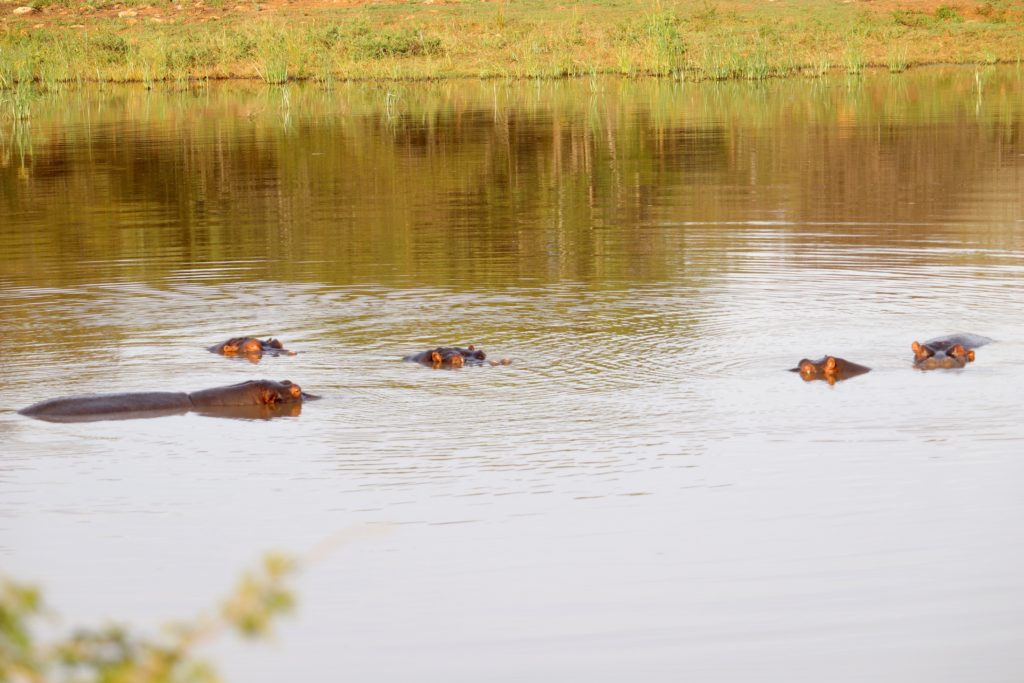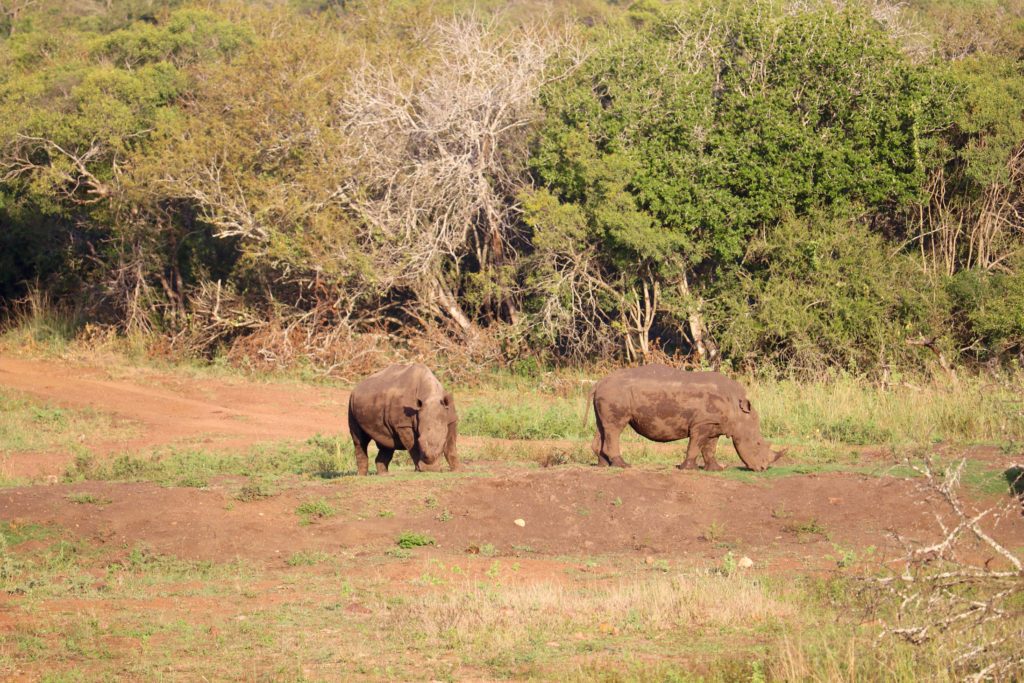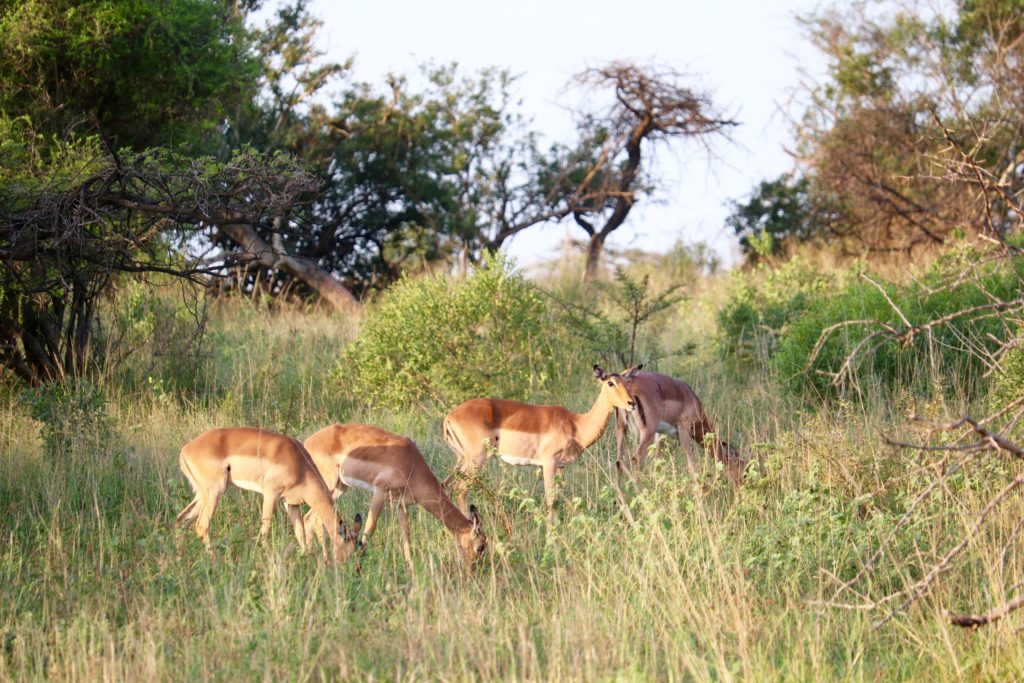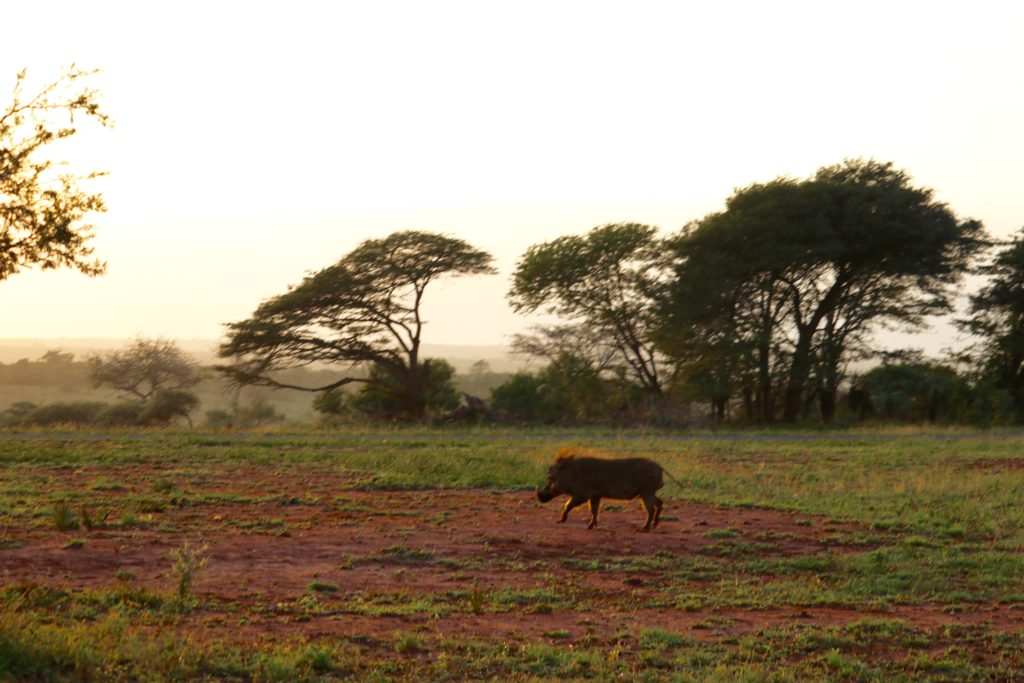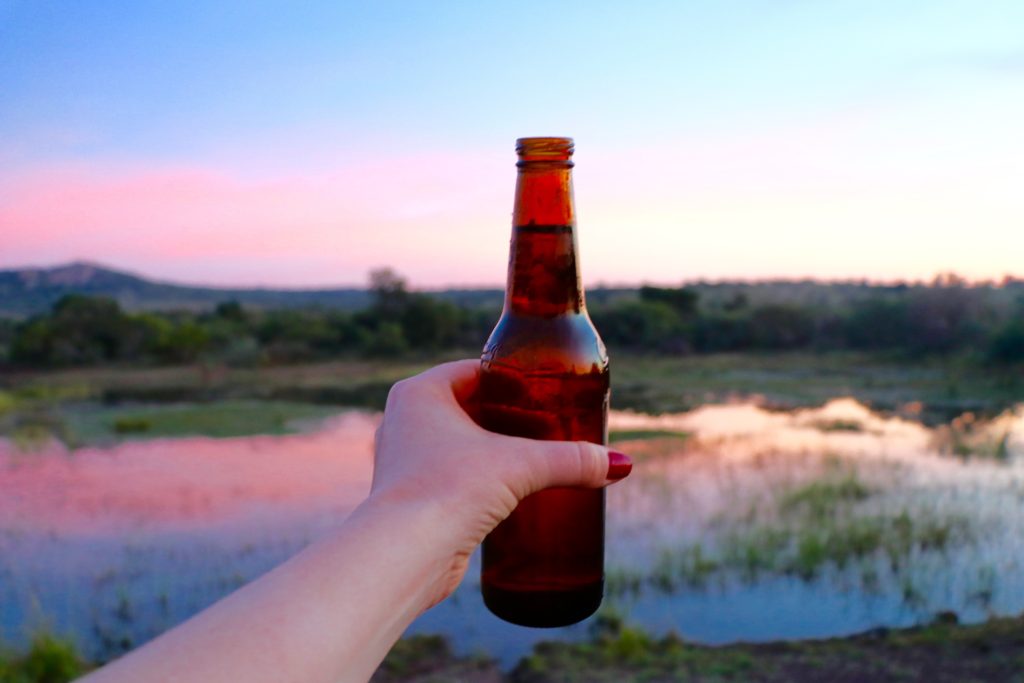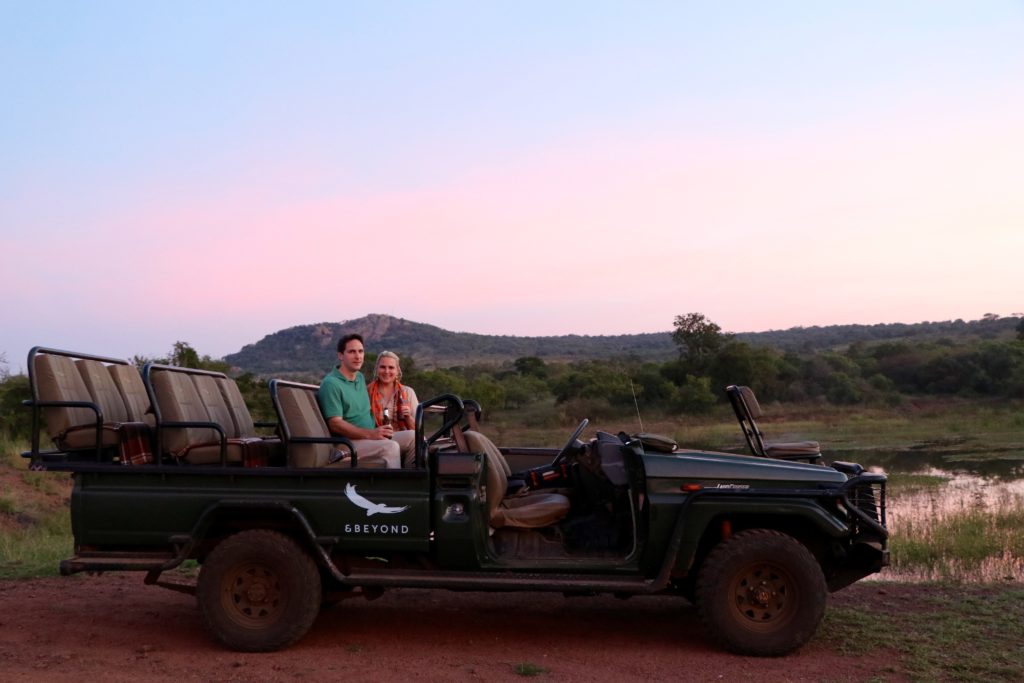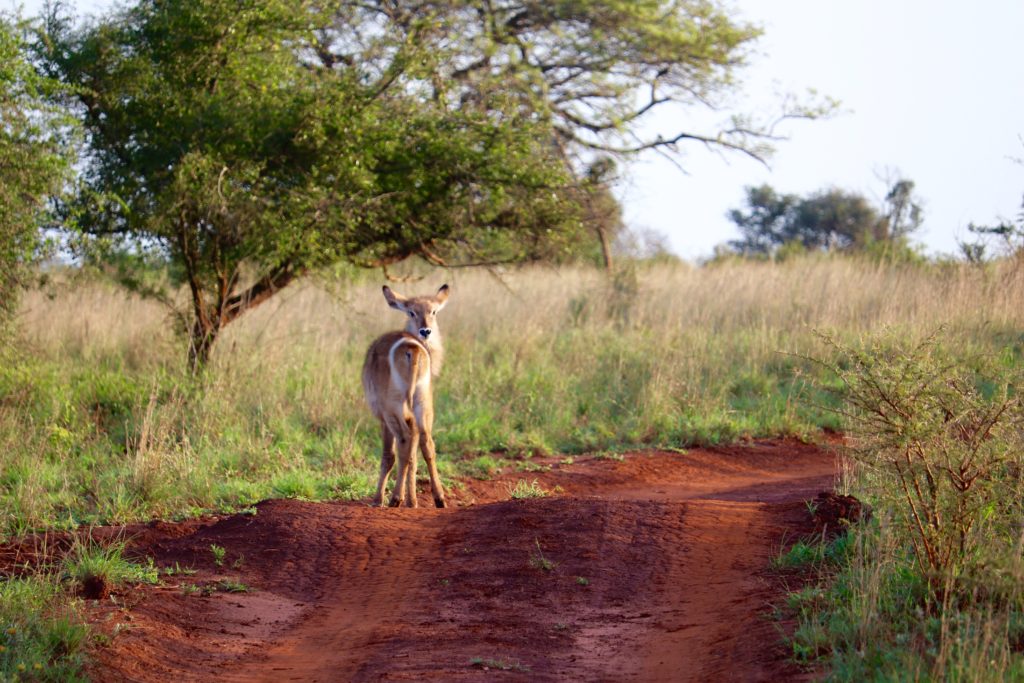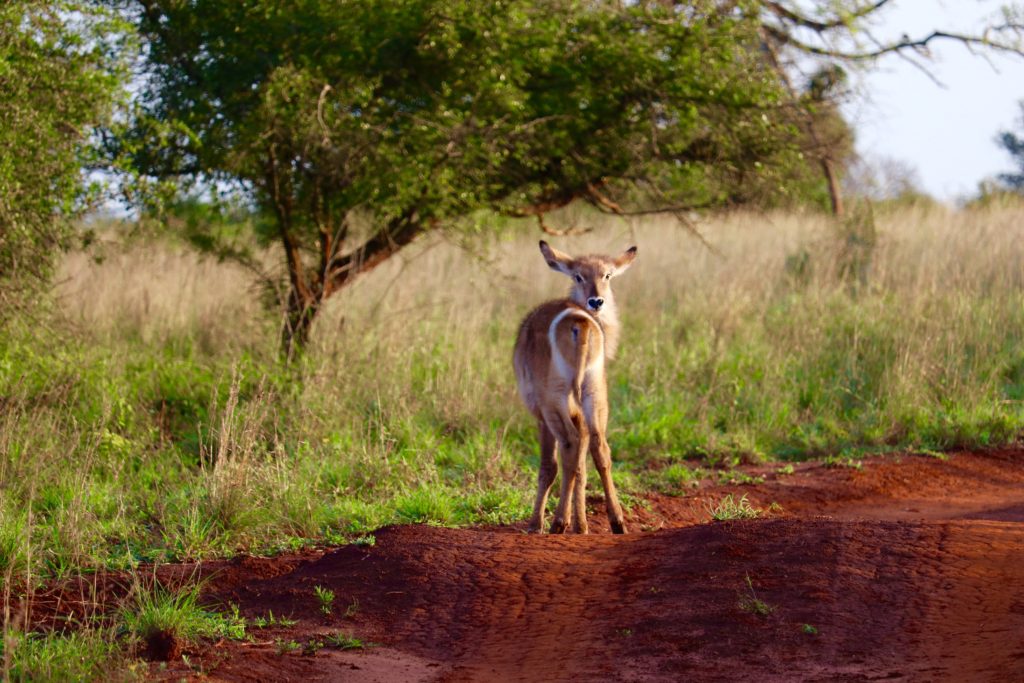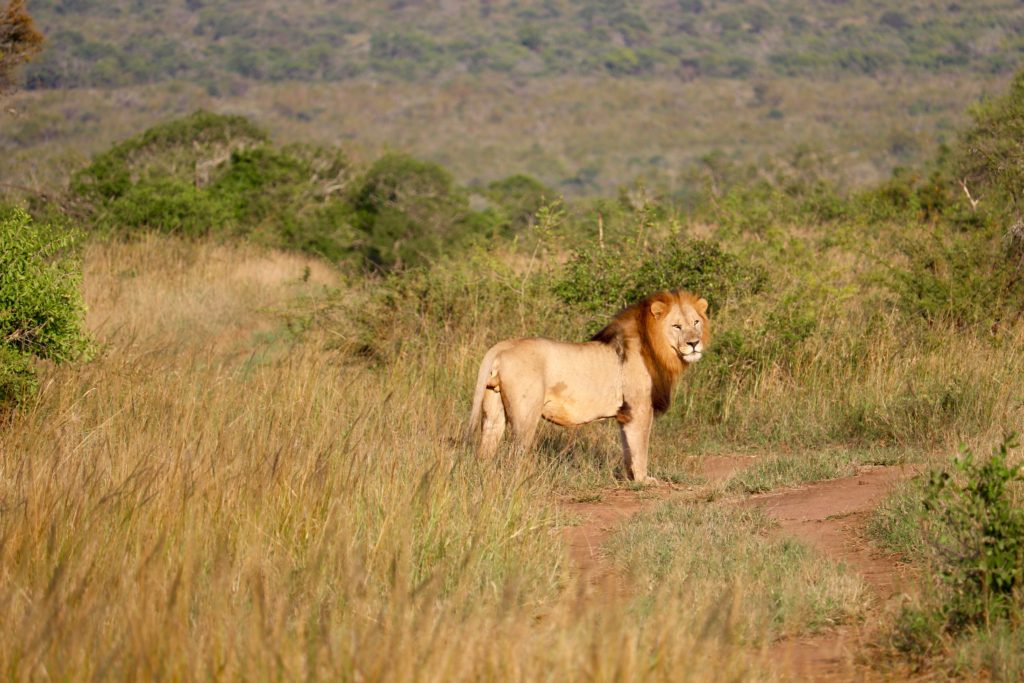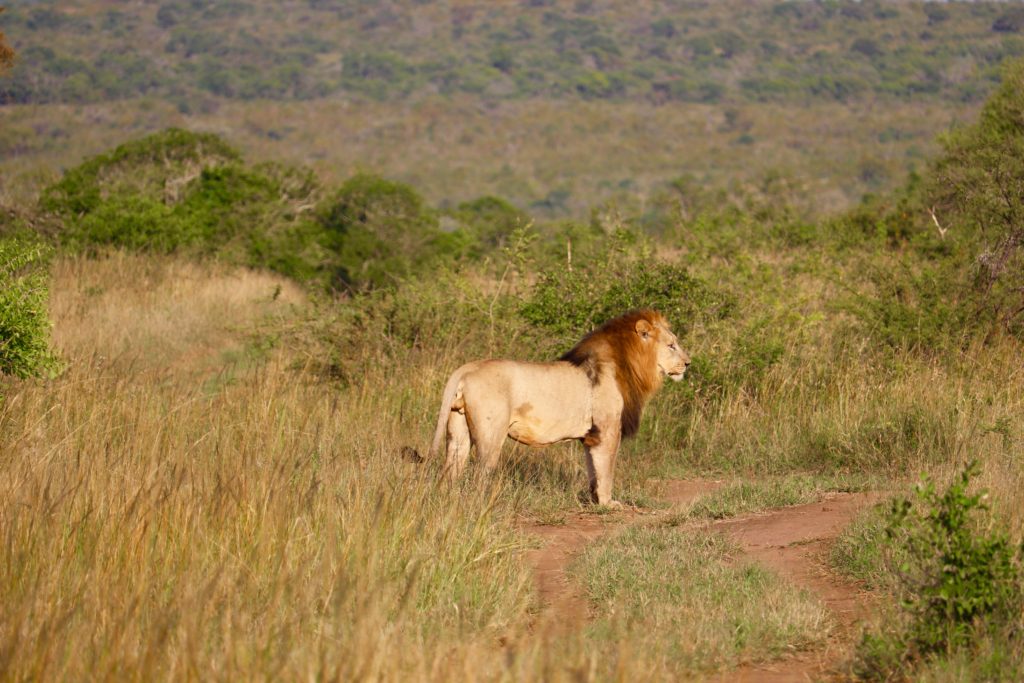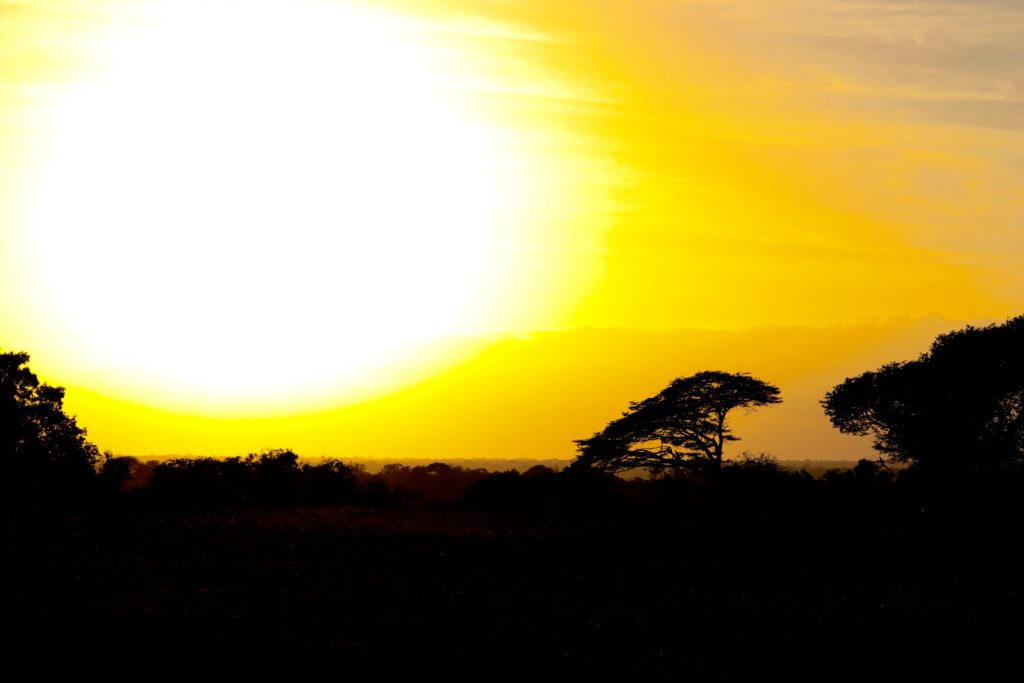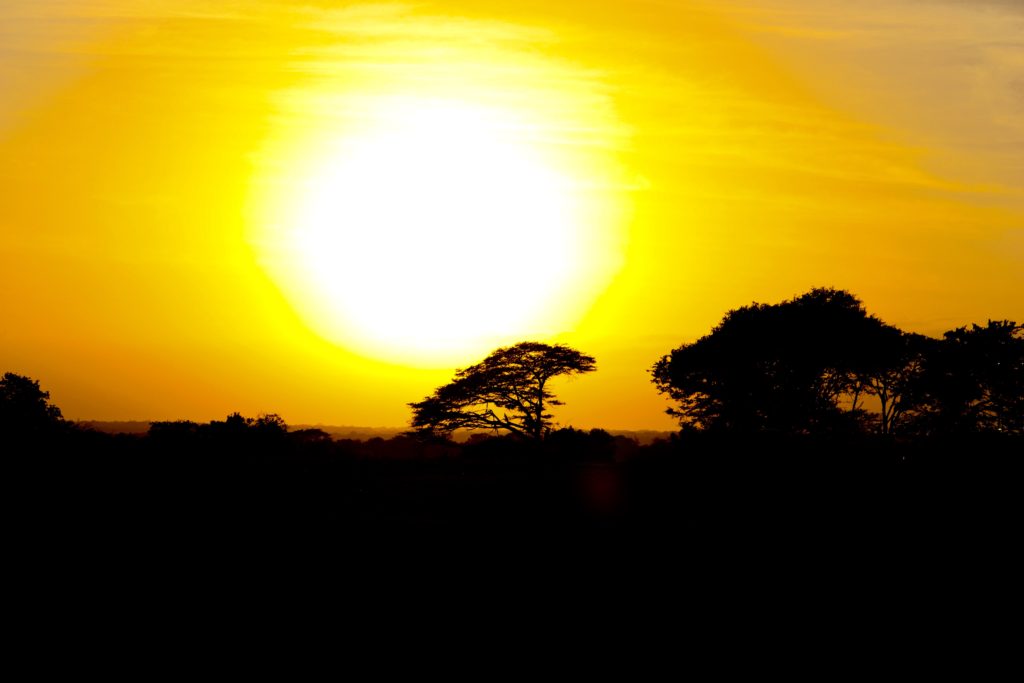 Boma Dinner at Mountain Lodge
A Boma dinner is a traditional African outdoor dining experience in an enclosed area where guests dine under light of the stars. The dinner is typically a buffet including deliciously barbecued meat and vegetables. Several tables decorated with lanterns were set up for the guests to enjoy dinner with their rangers and fellow guests. The food was awesome, but the company was even better. Dining as a team discussing all the fantastic animal sightings from our entire day under the stars was the perfect way to end a perfect day. You have to enjoy a Boma dinner in South Africa, ladies, trust me.
Aside from the mouthwatering food and lively conversation we enjoyed at the Boma dinner, the best of the amenities at the Mountain Lodge were wonderful. We stayed in a gorgeous suite with our own private plunge pool. The resort pool for the entire hotel was perched on the cliff of the mountain, set to the backdrop of the gorgeous African scenery. For each meal, other than the Boma dinner, we savored top shelf spirits and flavorful dishes served at the main Mountain Lodge restaurants. Overall, we had all the perks of a luxury hotel, but located in the middle of an idyllic safari setting.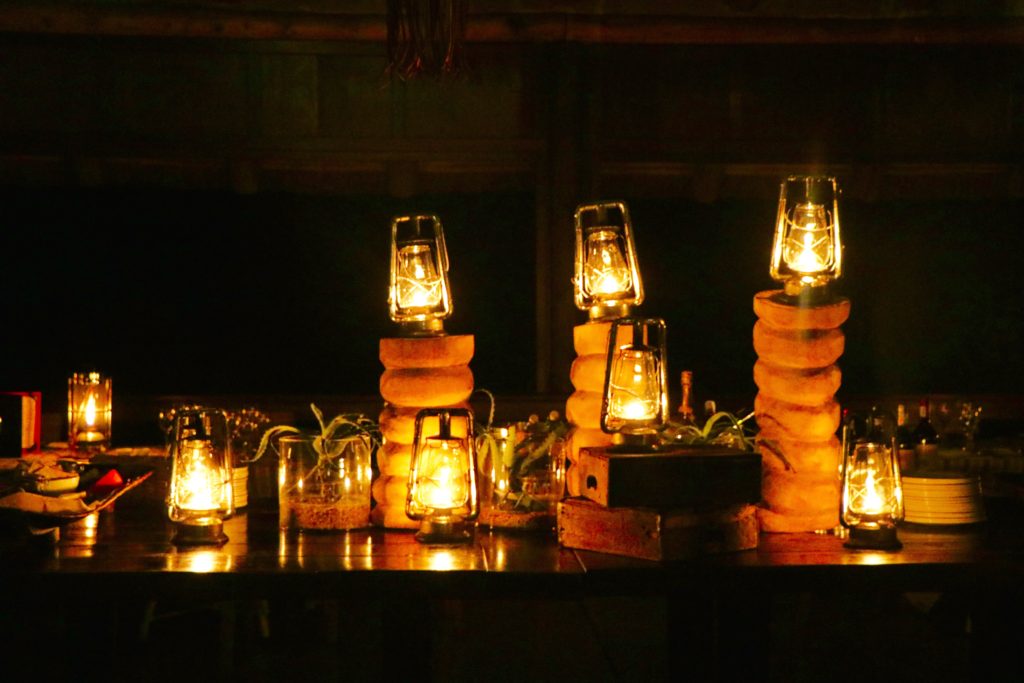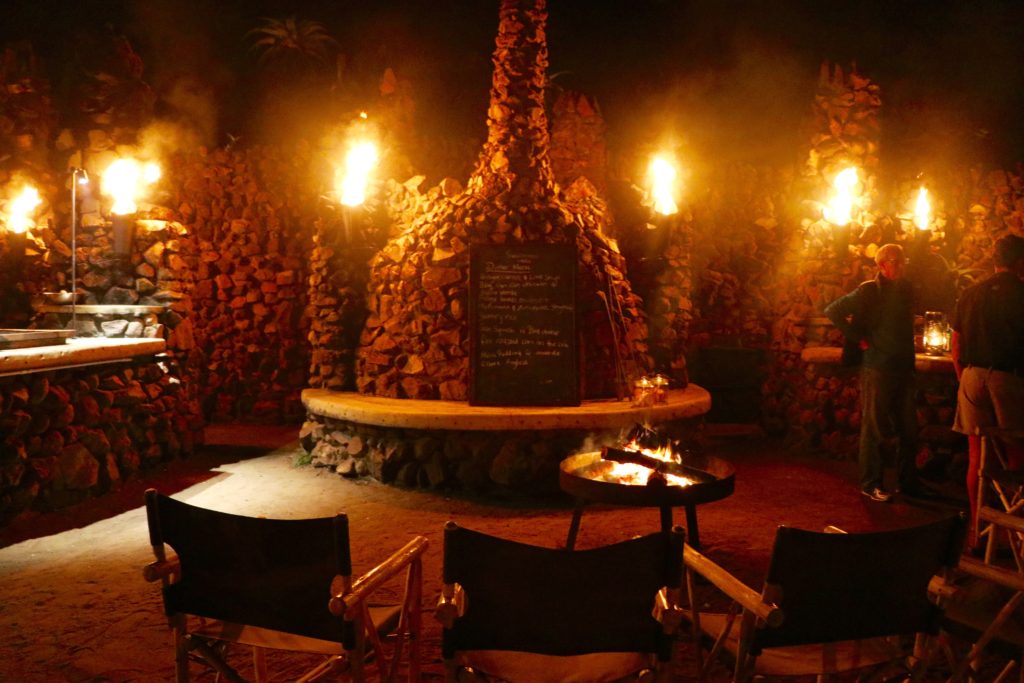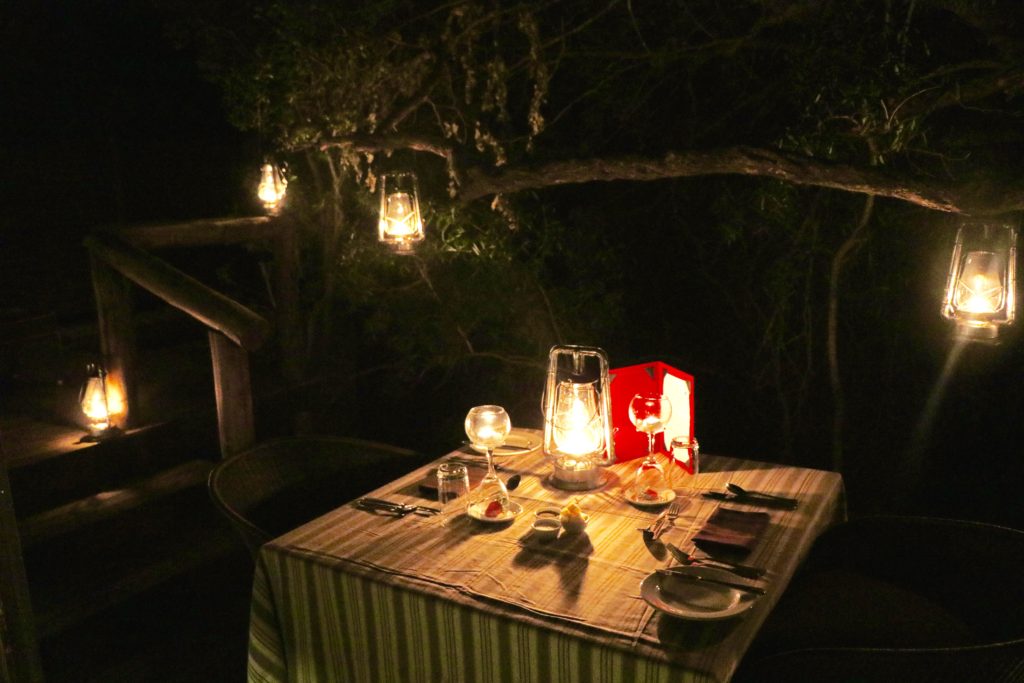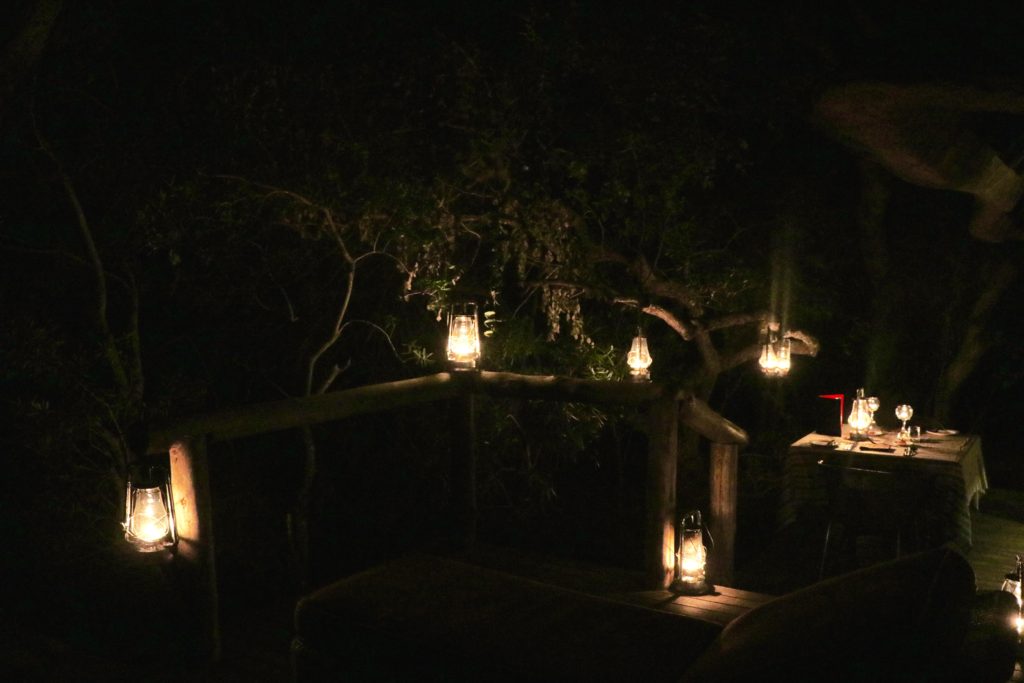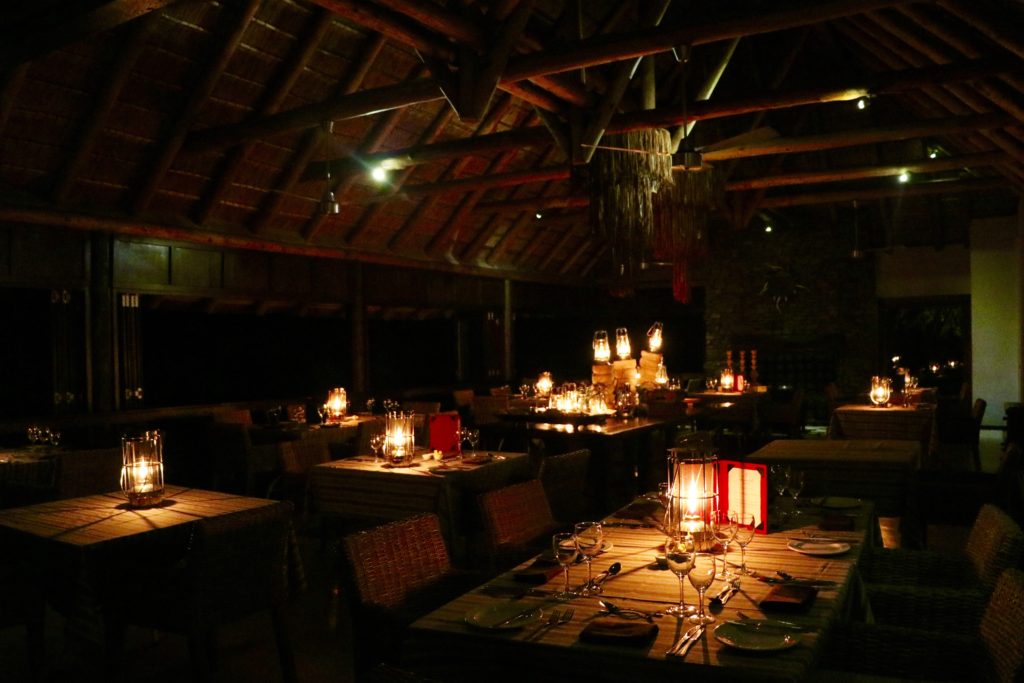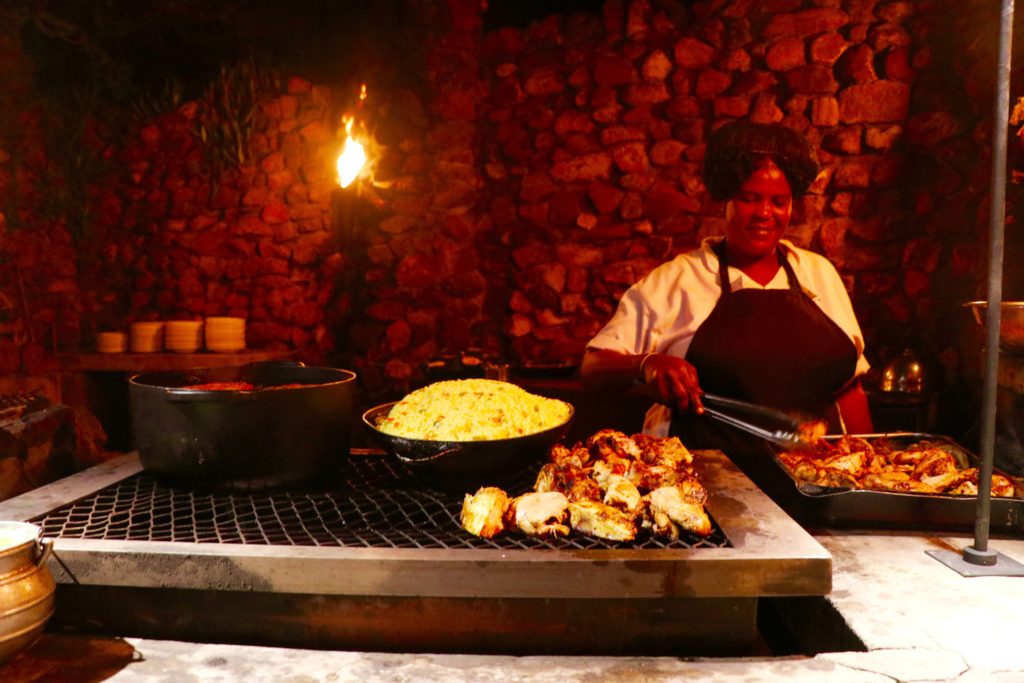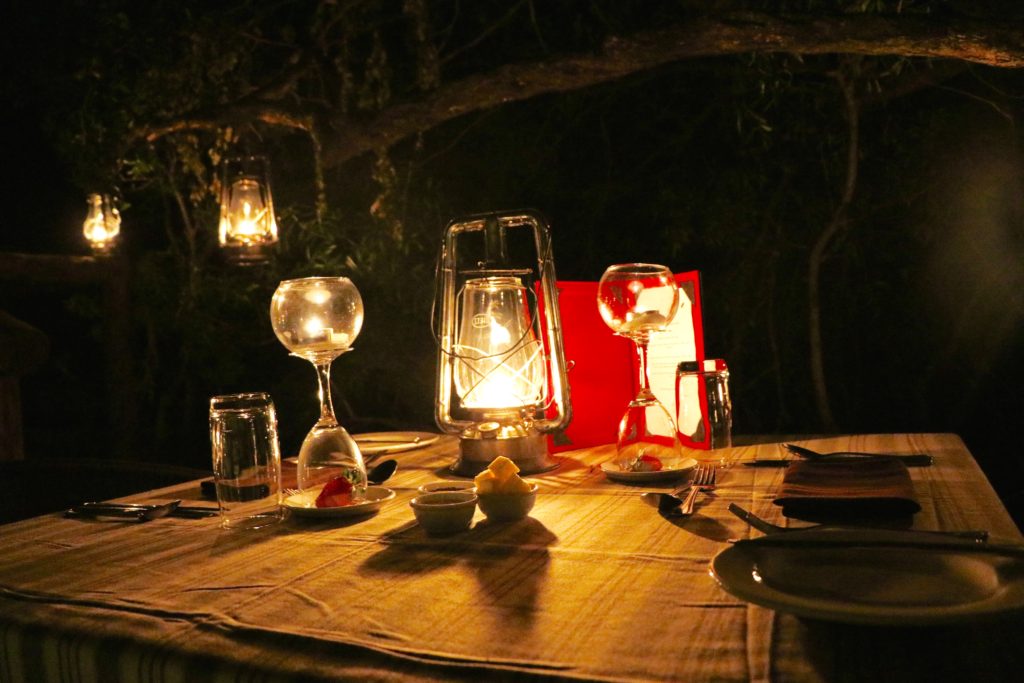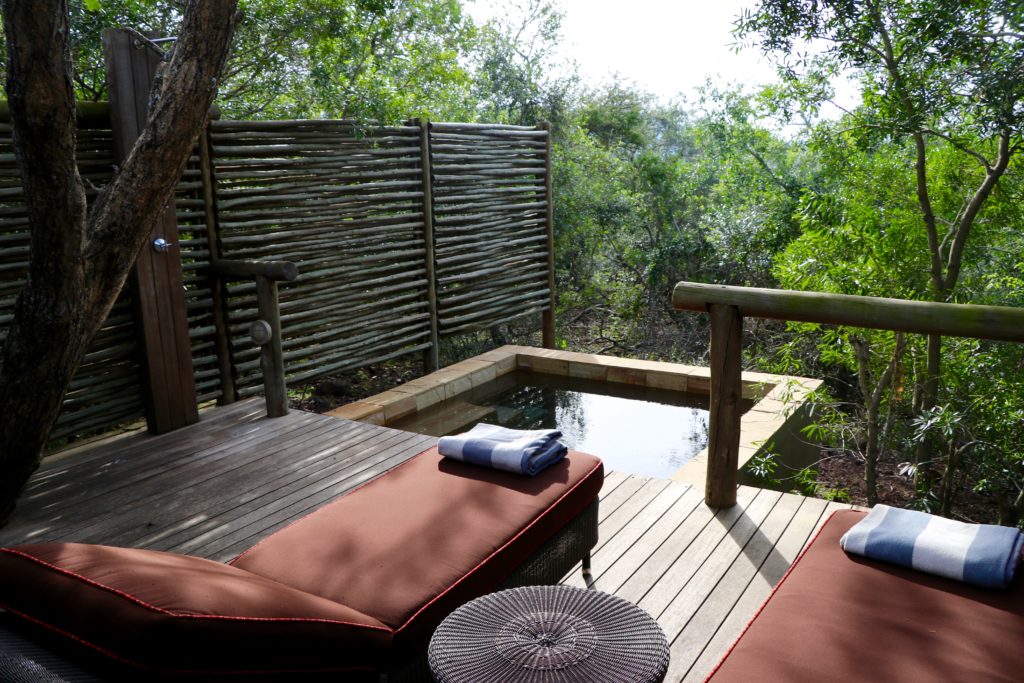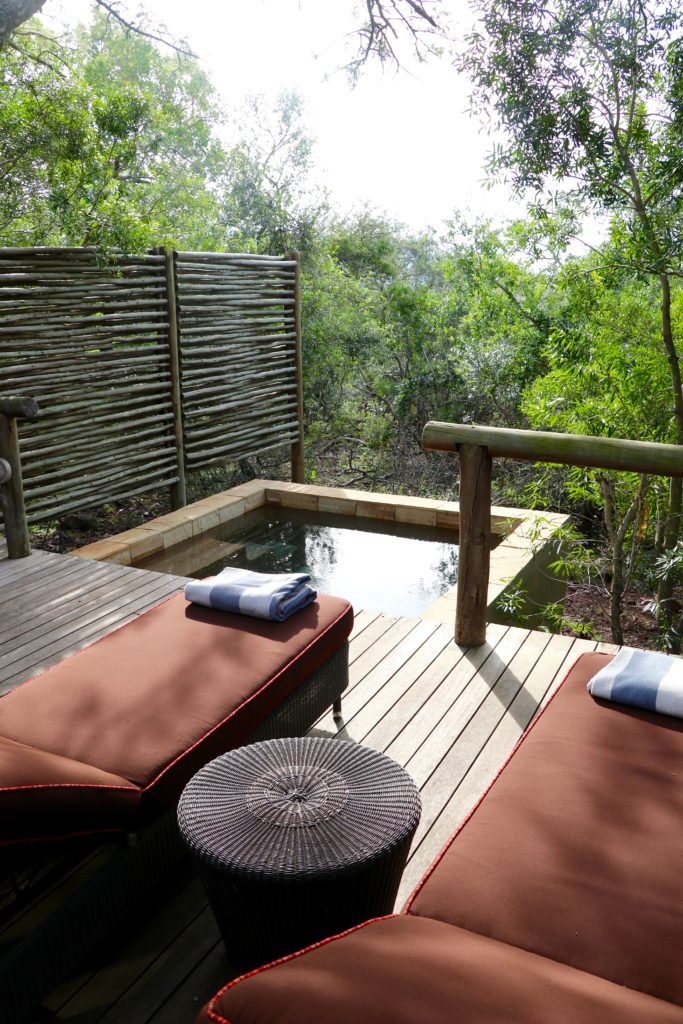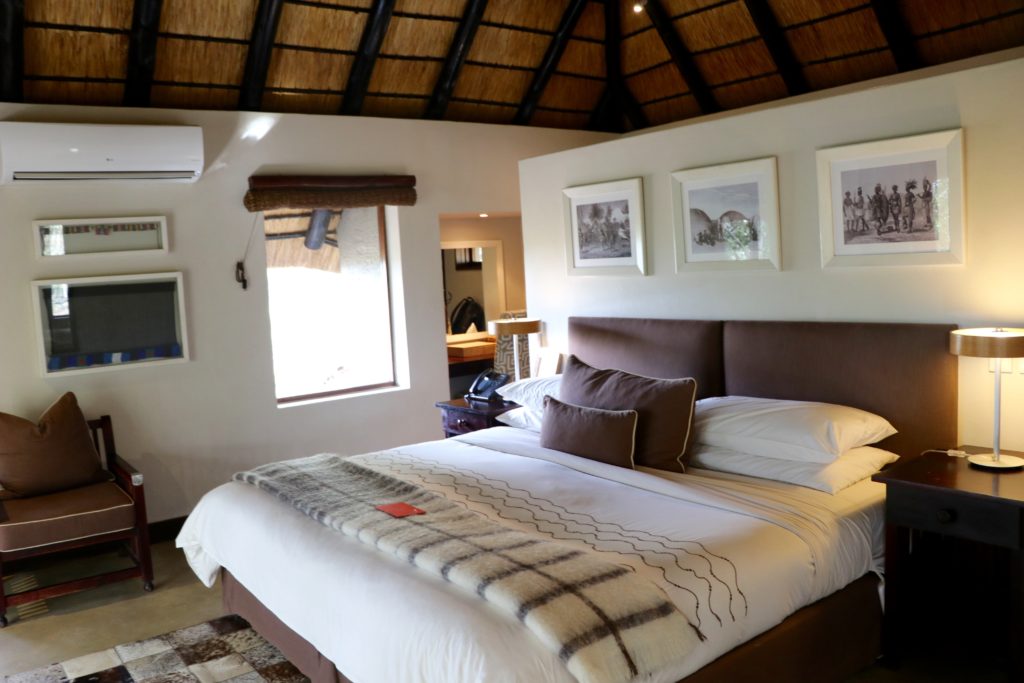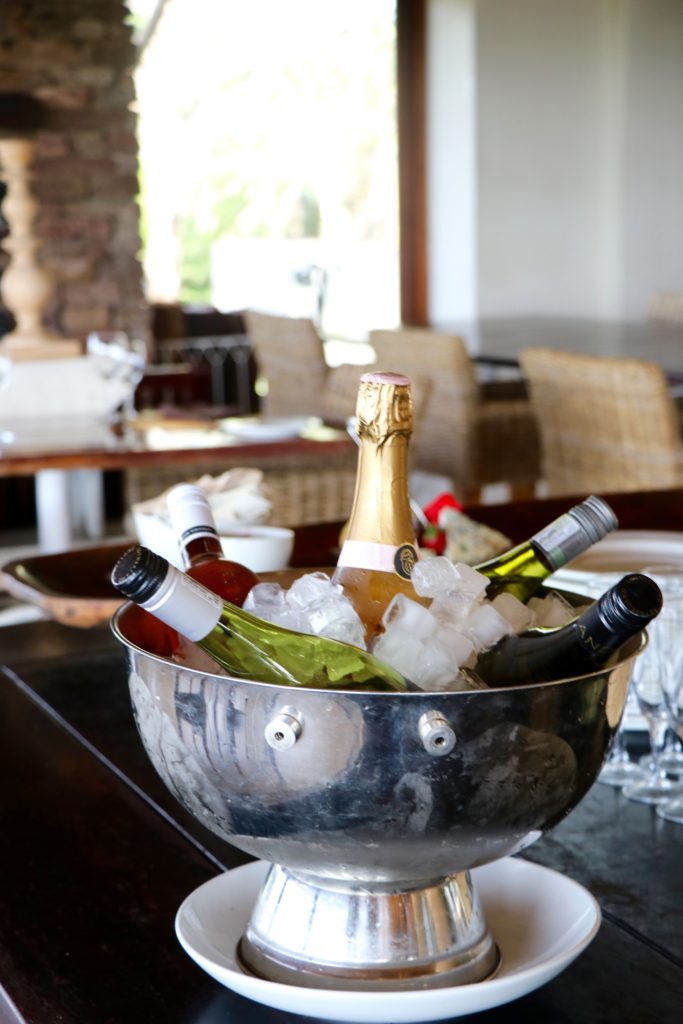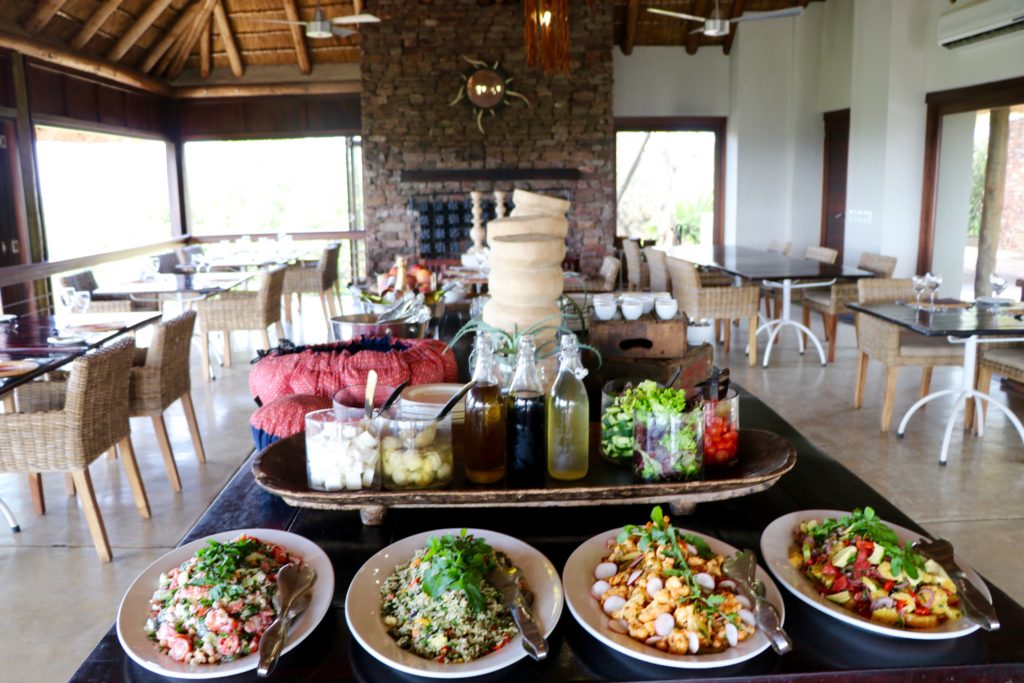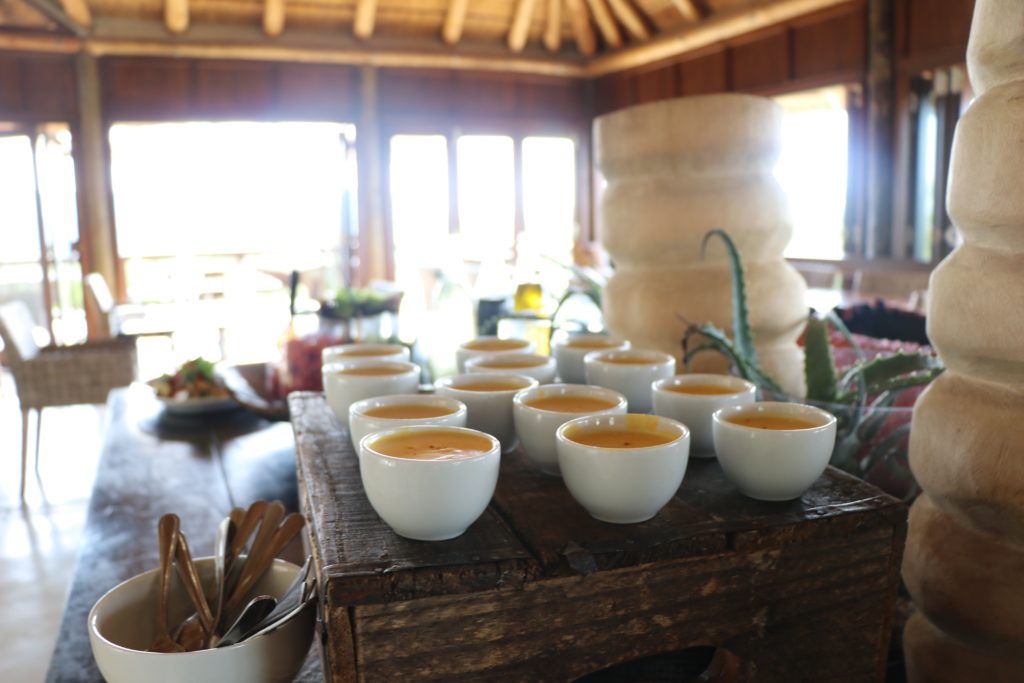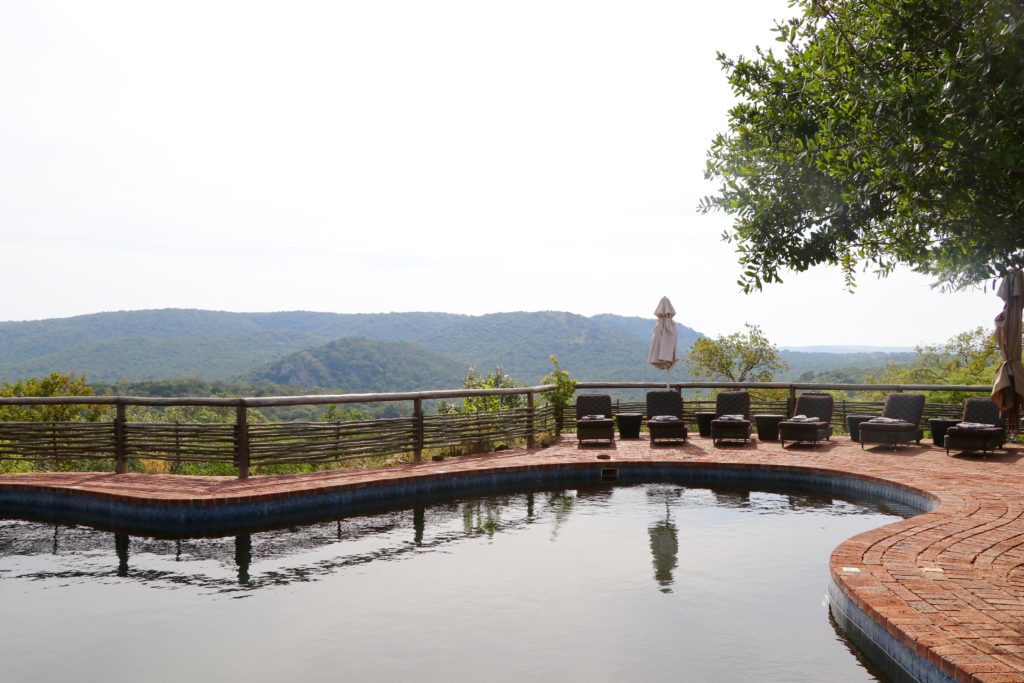 LADYHATTAN GUIDE TO ANDBEYOND'S PHINDA MOUNTAIN LODGE:
To get here from NYC, you first fly to Johannesburg, South Africa (about 14 hours direct).
Then you can schedule an easy 1-2 hour domestic flight to Durban International Airport or Richards Bay Airport, from there it's an easy drive out to Phinda Forrest Game Reserve (from Richards Bay it was about 1.5 hours for us).
For a bit of a splurge, you can always book a chartered flight through andBeyond, as there is a convenient airstrip located right in the middle of the Forrest with direct access to the three lodges – Mountain, Forrest and Rock Lodge.
Day and night game drives, walking safaris, ideal for families and/or couples, all lead by experienced rangers and animal trackers who help you find the best possible animal sightings.
A total of 25 suites are positioned to ensure complete privacy while optimizing the view from the veranda. A private outdoor shower and plunge pool for each suite allow you to savor the outdoors and the fresh mountain air.
In-room massage and wellness treatments available.
Delicious food and top-shelf spirits included in the nightly rate packages, which also includes access to the traditional Boma dinner that I raved about above – amazing food, ambiance and true African safari experience!
If you get bored of the offerings onsite at the lodge and have seen as many animals as you can see, the Mountain Lodge has a variety of day-trip excursions including – Zulu village tours, Maputaland beach adventures, night turtle drives (seasonal), scuba safaris, an ocean safari, and black rhino tracking on foot!
To snag the best possible rates, I suggest going in a "rainy month" of the season when discounts might be available for you – May and June are a great time to visit, despite the slightly colder and rainier climate. We visited at the end of May and had little, if any rain the entire visit.
Packing for a safari is much easier than I thought it would be – just pack comfortable and neutral color clothes, along with comfy shoes – I was fine in kakis, sneakers and a tshirt each day. The rangers will tell you to avoid wearing dark colors (black) or bright shades that might attract attention.
I loved that andBeyond boasted three stunning lodges across one giant park property – I was able to spend time at all three of the unique lodges and enjoy a very dynamic vacation experience, as each lodge has something memorable or different to offer guests. I highly recommend splitting your safari time within Phinda between at least two of the lodges.
As always, for more questions on this amazing travel experience, feel free to email me at

[email protected]

.