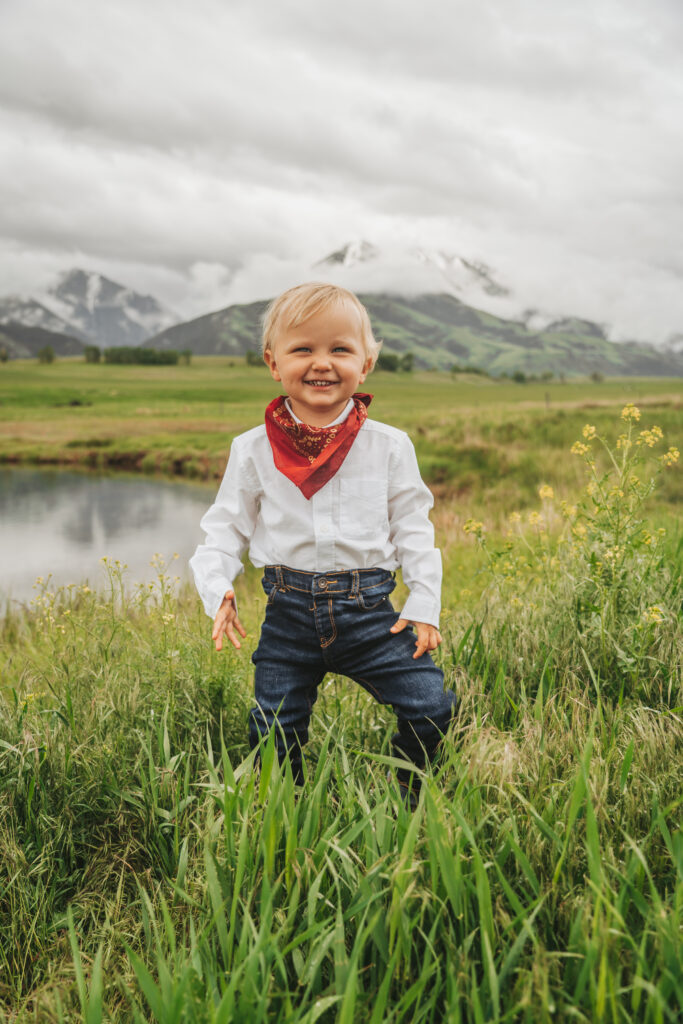 Our family recently ventured out West to the state of Montana for the very first time. We took a direct United Air flight from NYC to Bozeman which was a breezy four hours and fifteen minutes of flight time. From there, we rented a car and drove about one hour toward the mountains to reach the small town of Pray, Montana. Here, we had the pleasure of spending nearly a week at the ultimate luxury dude ranch, Sage Lodge.
Sage Lodge, located on the banks of the Yellowstone River just 35 minutes from Yellowstone National Park, offers the ultimate Montana luxury resort getaway. It's an idyllic headquarters from where you can engage in dozens of active outdoor activities such as fly fishing, hiking, biking, cross-country skiing, and bear watching. And as Ladyhattan suggests, you can also choose to indulge in several forms of relaxation from the comfort of private spaces throughout this spectacular property.
At five months pregnant, I confidently visited this comfortable property with my husband and our two-year old toddler. I can confidently conclude that this property is the perfect place for families to enjoy the great outdoors together on a vacation to Montana. Today, on Ladyhattan, I will be sharing FIVE reasons why Sage Lodge is your premiere choice when it comes to family travel here in the United States.
1. Prime location in Montana with picturesque backdrops at every angle.
Located a short drive from one of the world's most acclaimed National Parks (Yellowstone), the pure beauty surrounding the Sage Lodge is jaw-dropping. There is so much to take in at the very first glance – from the picturesque snow-capped mountain chains, the roaring Yellowstone river, and the rolling green fields dotted with colorful wildflowers at summertime. Throughout the vast lands owned by the resort, there is an abundance of wildlife from moose, bears, deer, cows and more. With so much to gaze at, you will feel in paradise once you arrive at this special place in America.
I would also note that many of the other competitor ranch-type resorts in Montana were over a 5+ hour drive to remote areas from the Bozeman Airport. The convenience of being able to drive only 1 hour from the airport, especially with a toddler en tow, made this a premiere option for our family. We were still able to see such a rural, remote and completely pristine part of Montana without having to travel for hours by car. The convenience of this resort's location makes it a no-brainer for anyone traveling with young kids or elderly family members.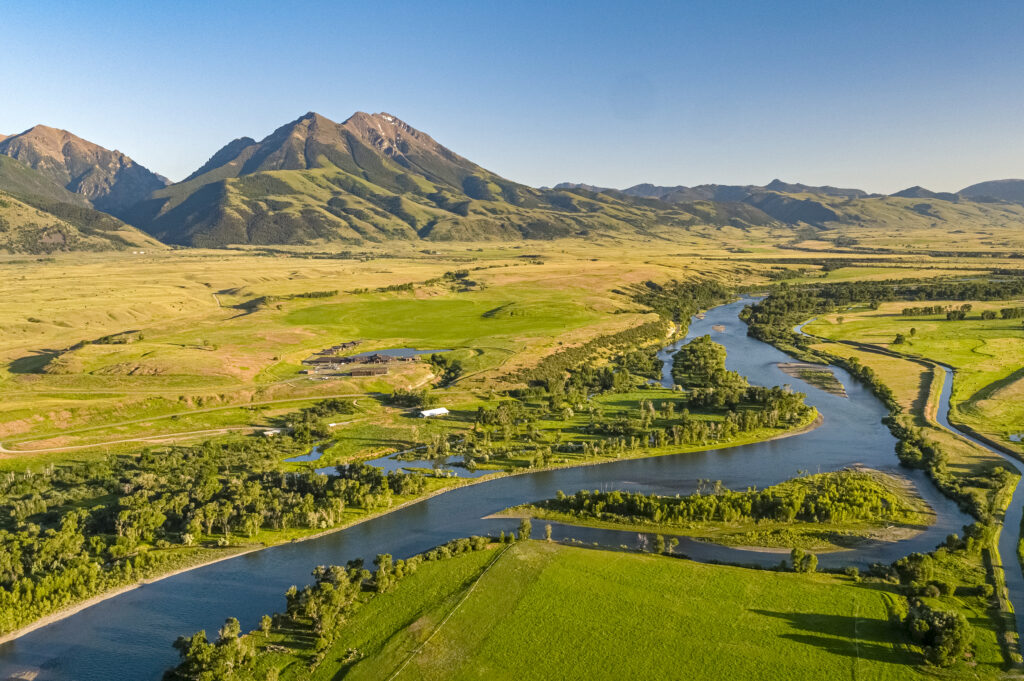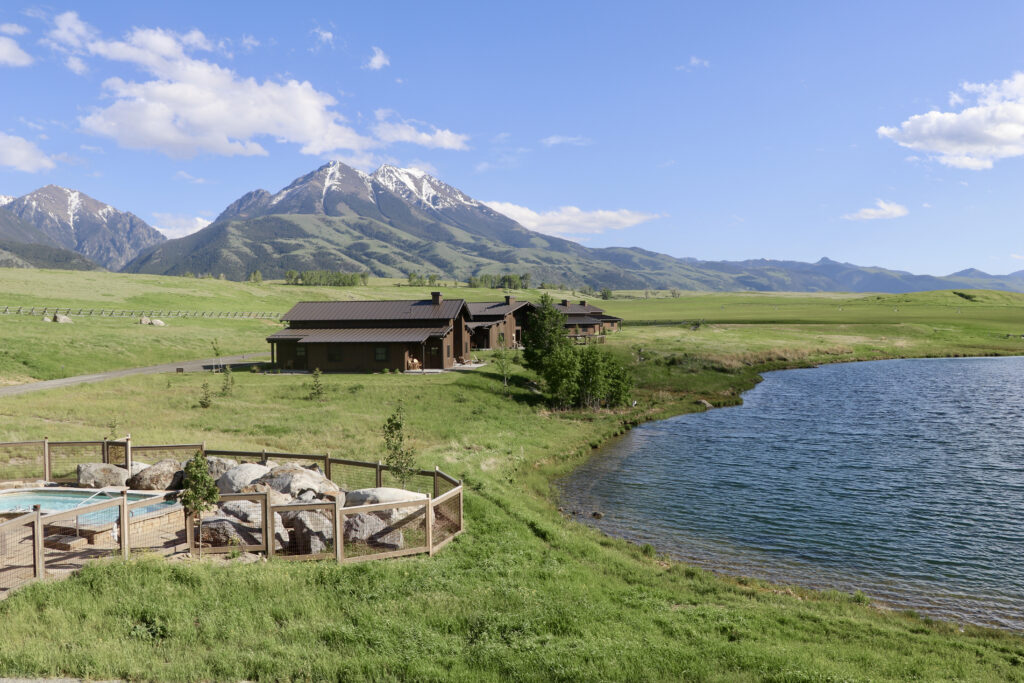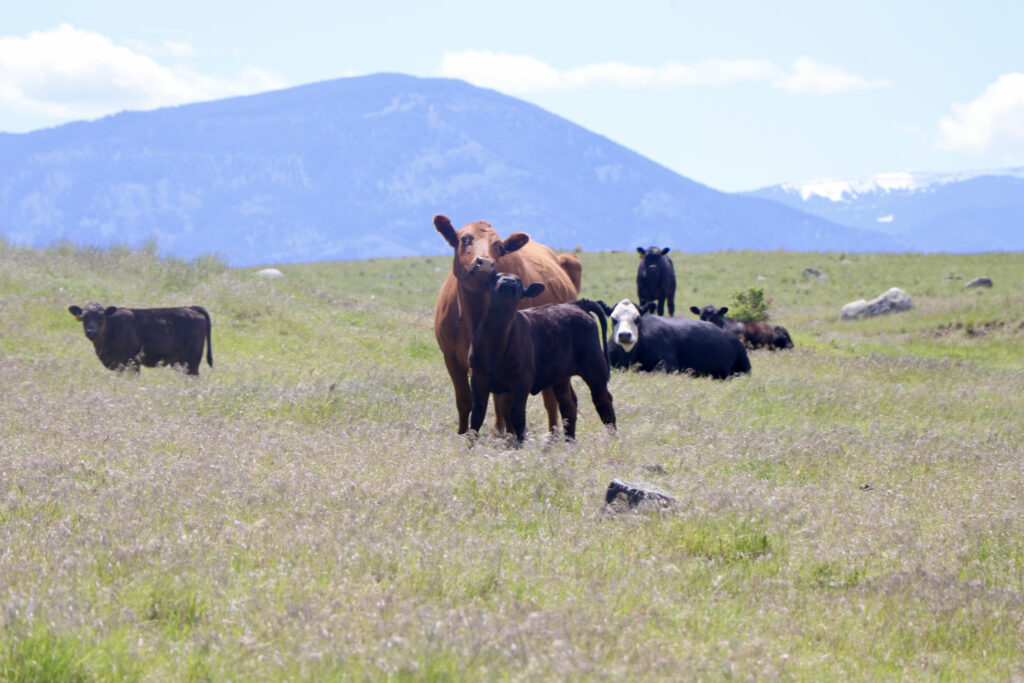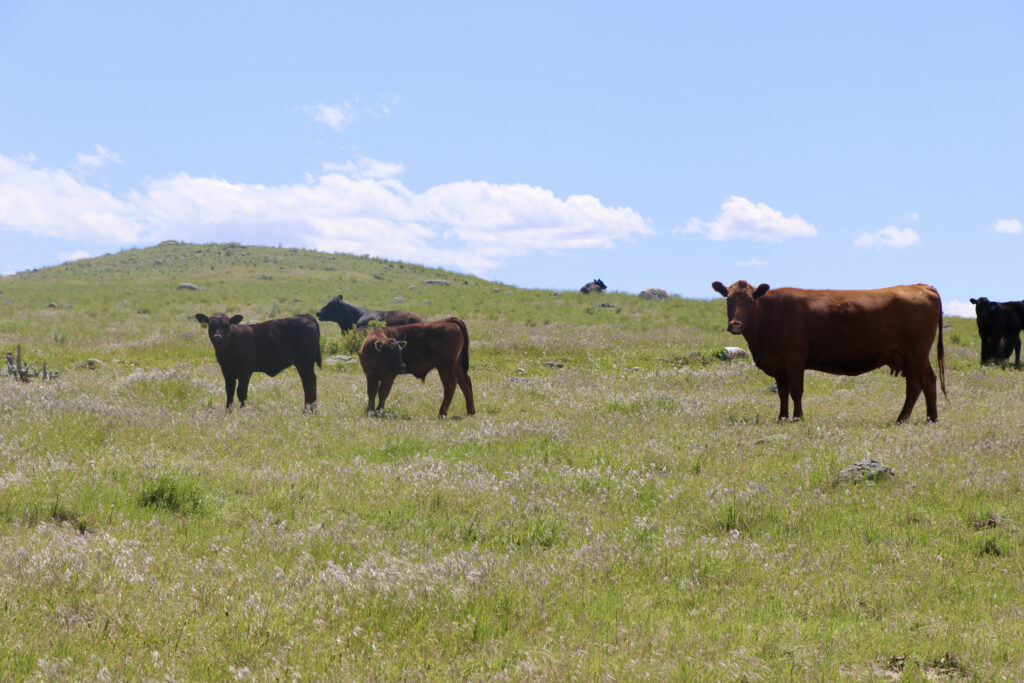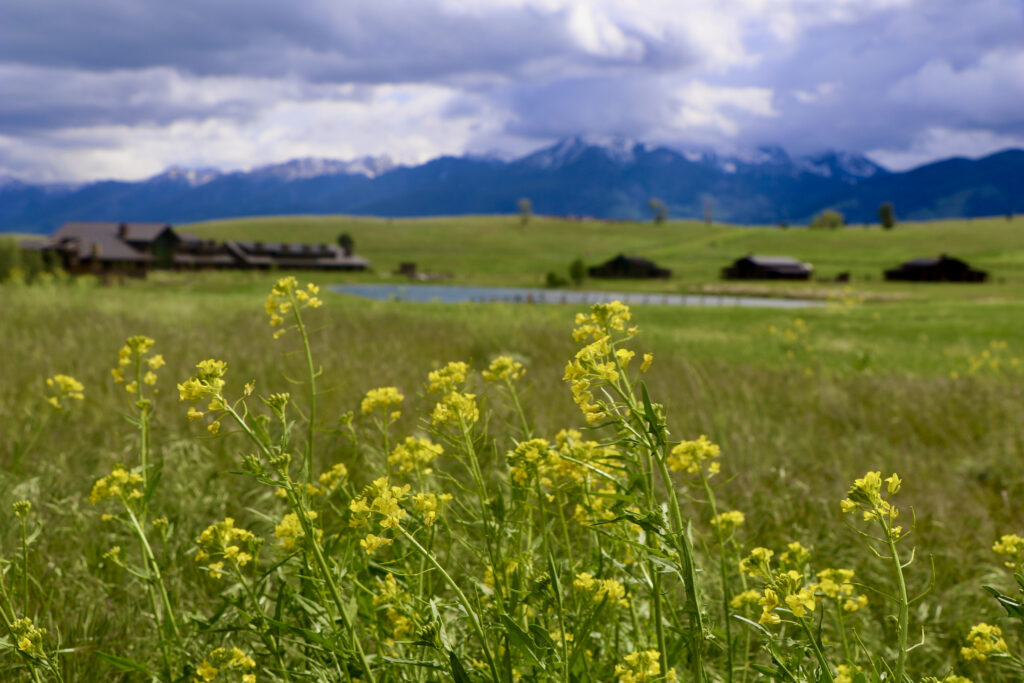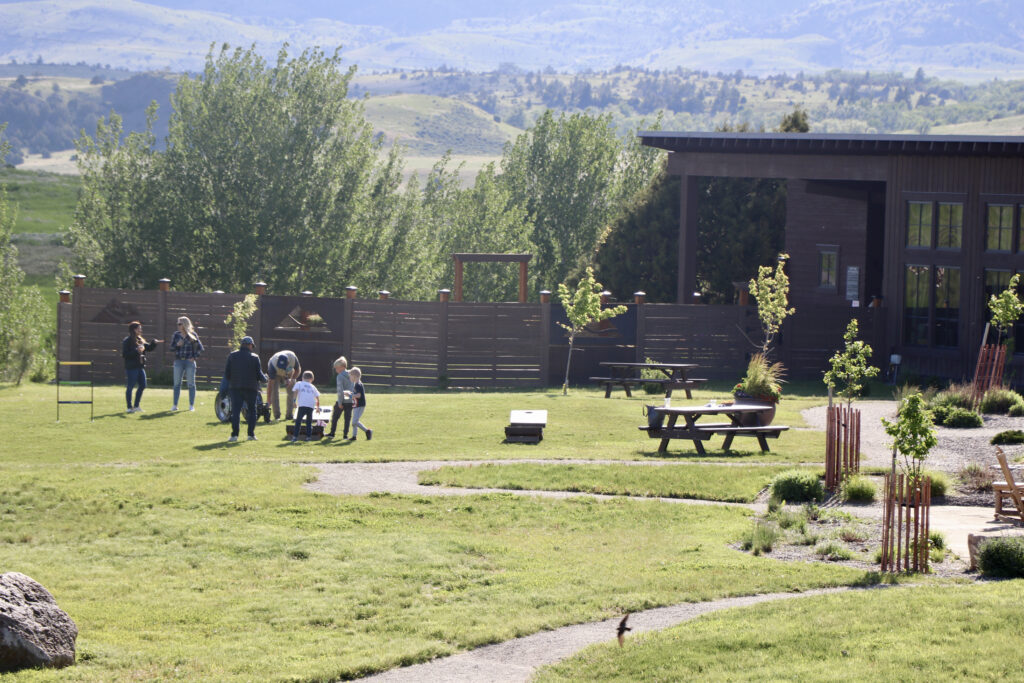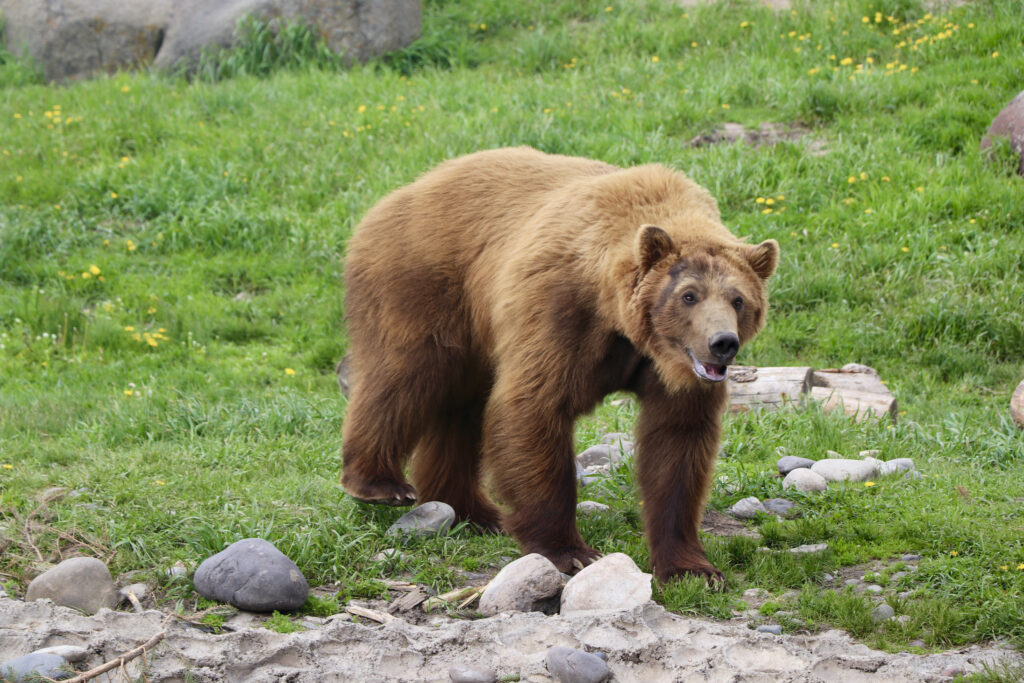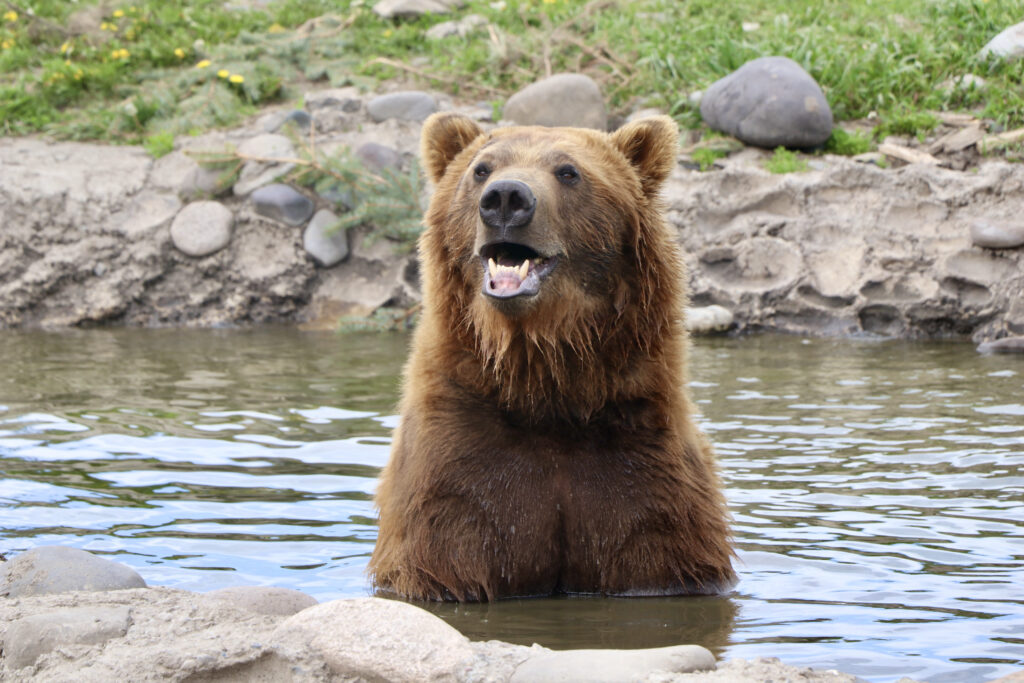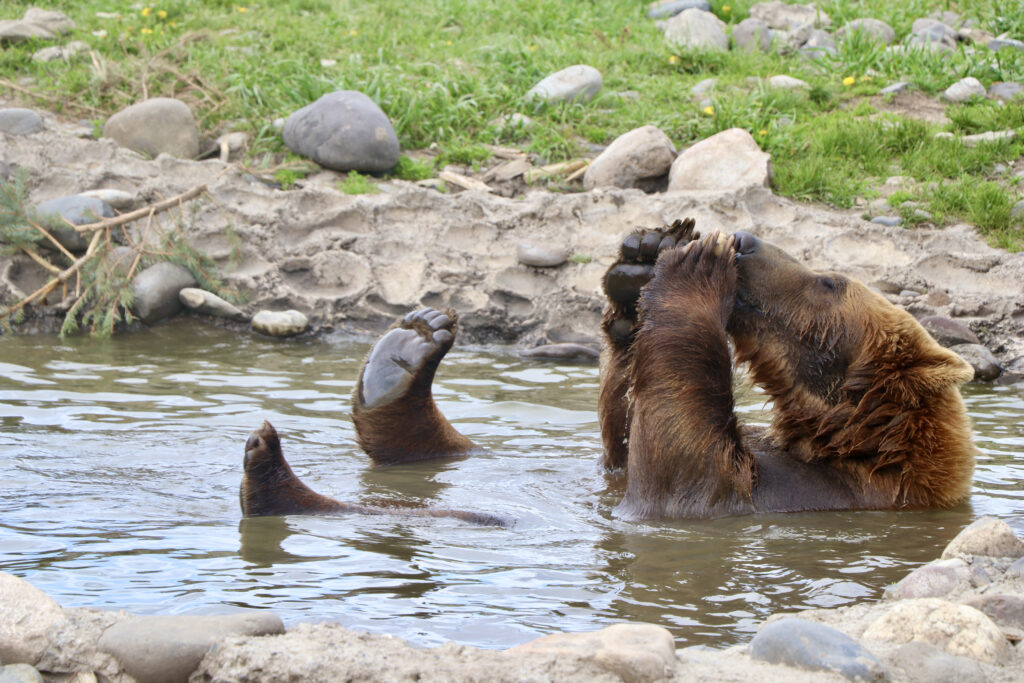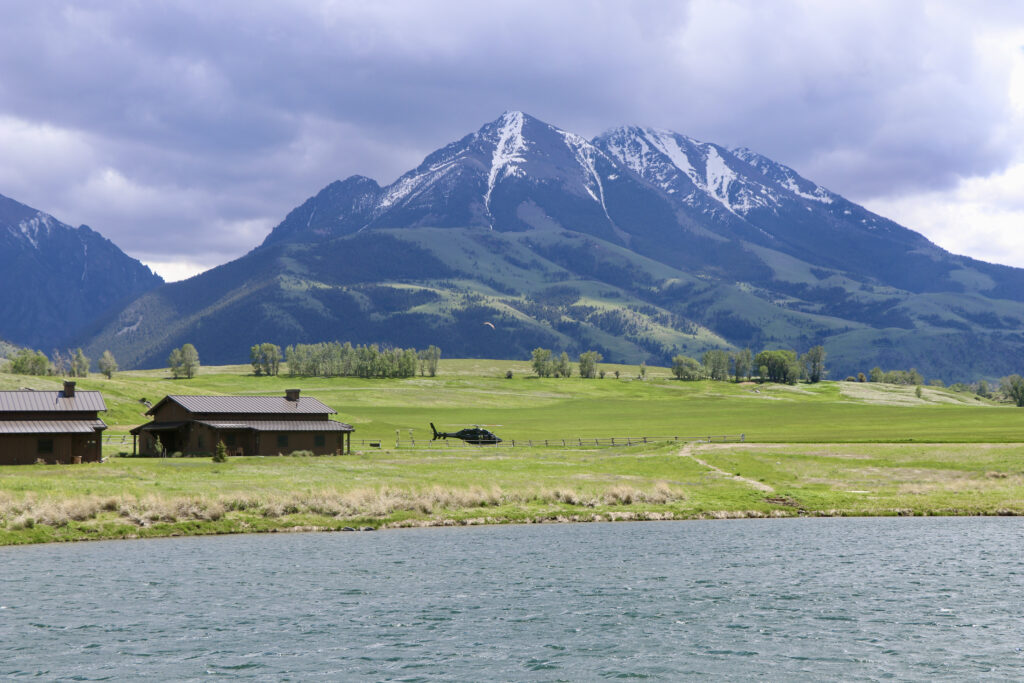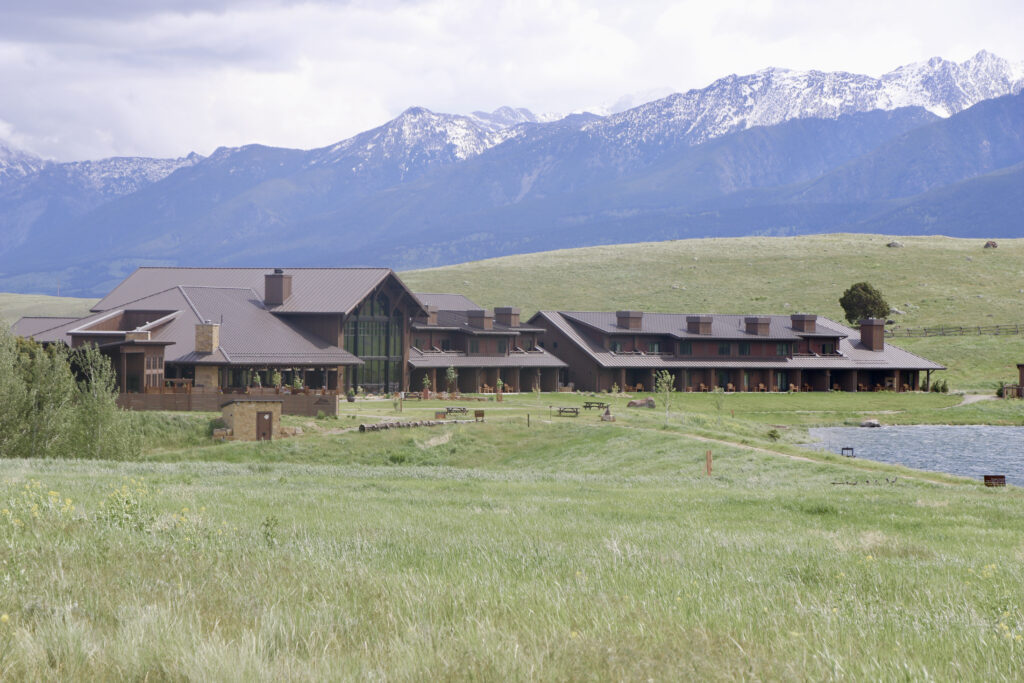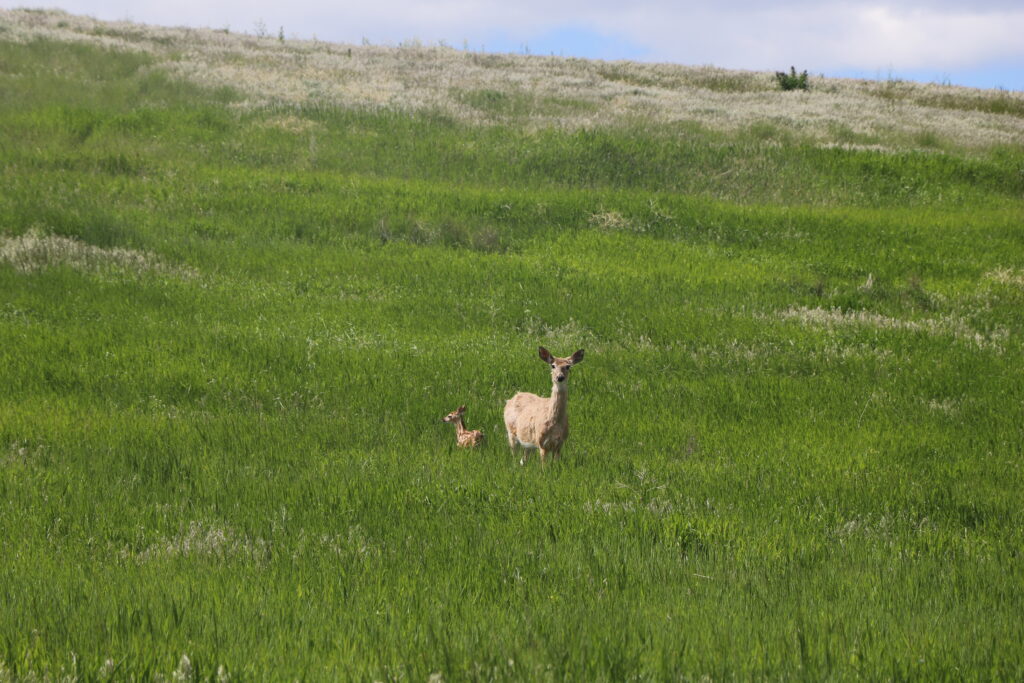 2. Cozy room accommodations with fireplaces, private patios and personal touches.
Aside from the picturesque landscapes in the backdrop, Sage Lodge itself is quite a sight to be seen and enjoyed. You are immediately greeted by the grandiose lobby with vaulted ceilings, a roaring fireplace, inviting leather chairs and family-favorite board games waiting to be played over a cocktail. Floor to ceiling windows provide an expansive view of the natural scenery. The interior decor is tastefully western chic. My favorite part of the lobby space was that the hotel often invited local musicians to come and showcase their tunes during happy hour. Listening to the live music played by local artists was relaxing, enjoyable and set the vibe for our family vacation.
The property boasts angler-inspired guestrooms or private Ranch Houses for guests to book. Inside your guestroom you'll be pleasantly surprised with a few thoughtful treats — huckleberry popcorn, a journal, and maybe a few drink coins or two.
There are four Ranch Houses that can be booked for a private and comfortable family affair. With 2,783 square feet, each full Ranch House offers everything you need for a group getaway or retreat, including four separate guestrooms totaling six king beds and two queen pullout sofas, with a private bathroom in each guest room.
My family opted for the standard king-sized lodge guestroom. In addition to the king bed, there was a pull-out sofa bed (queen) available in the room, along with a pack-and-play crib we asked for in advance. The decor throughout the hotel and within our guestroom was detailed and thoughtful – exuding a real luxury dude ranch feel.
The best part of the guestroom was the gas-burning fireplace that we would turn on at night for a romantic ambiance, along with the private patio space overlooking an astonishing view of the property. We enjoyed breakfast on our patio a few times, and would regularly take in the big sky sunsets late in the evening.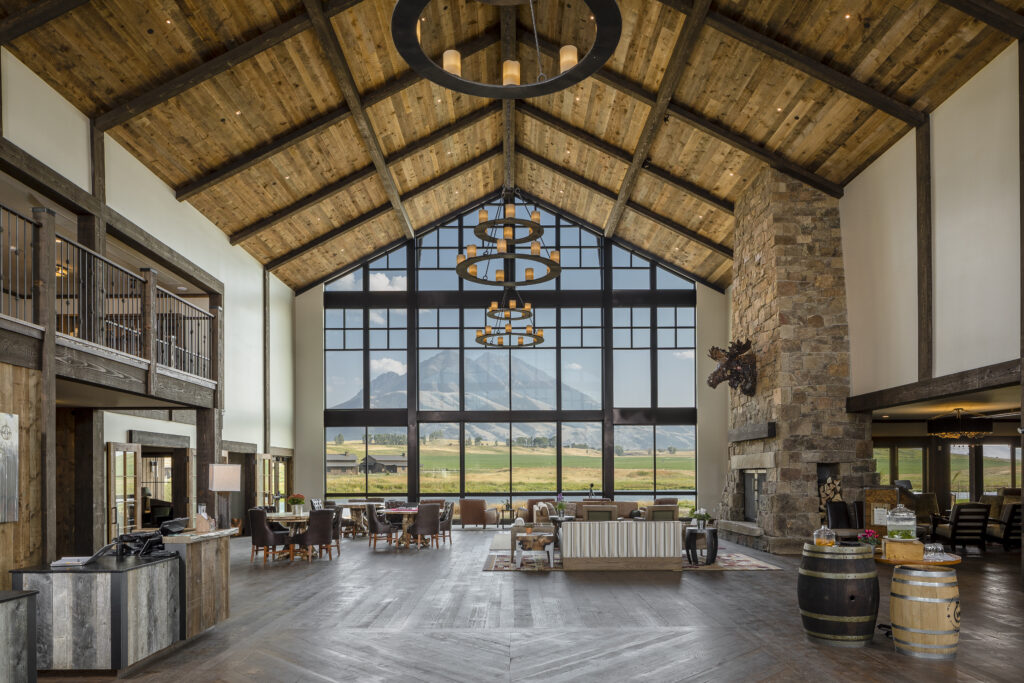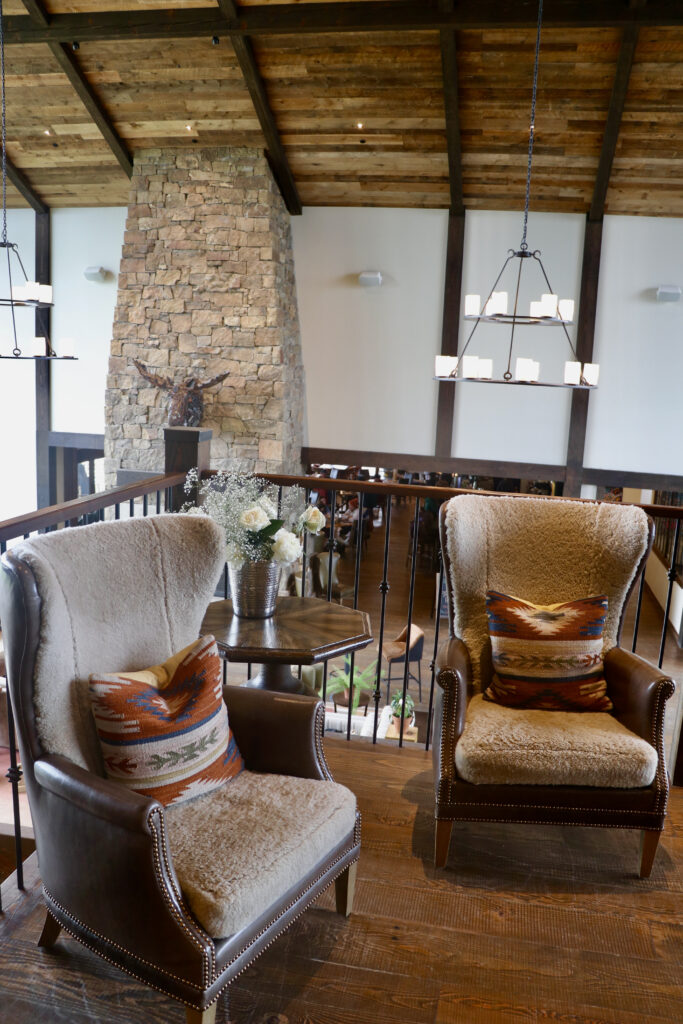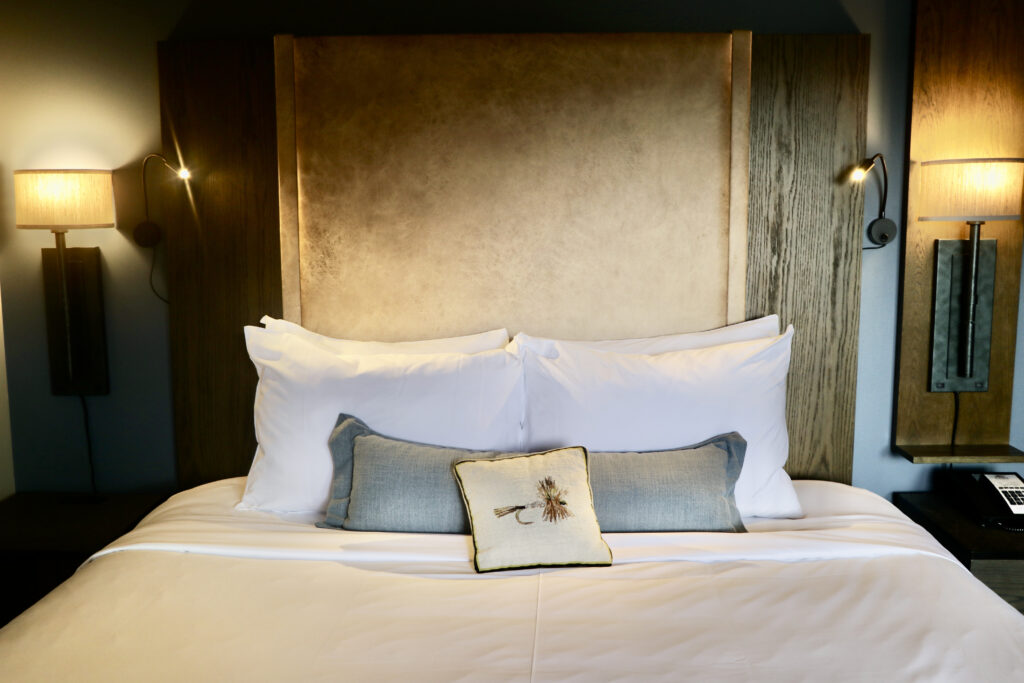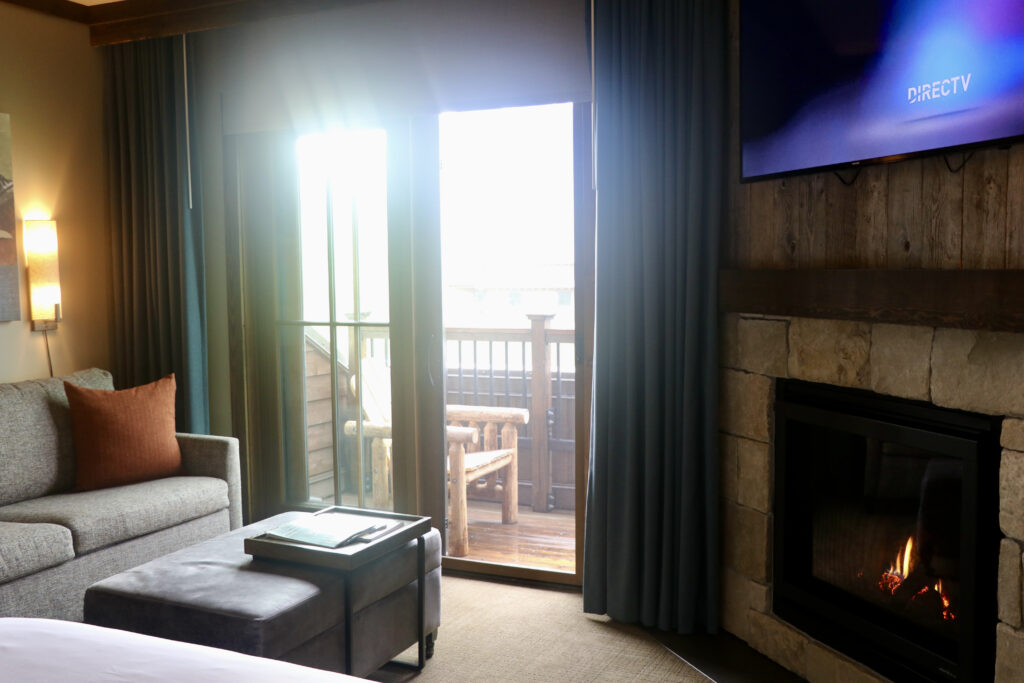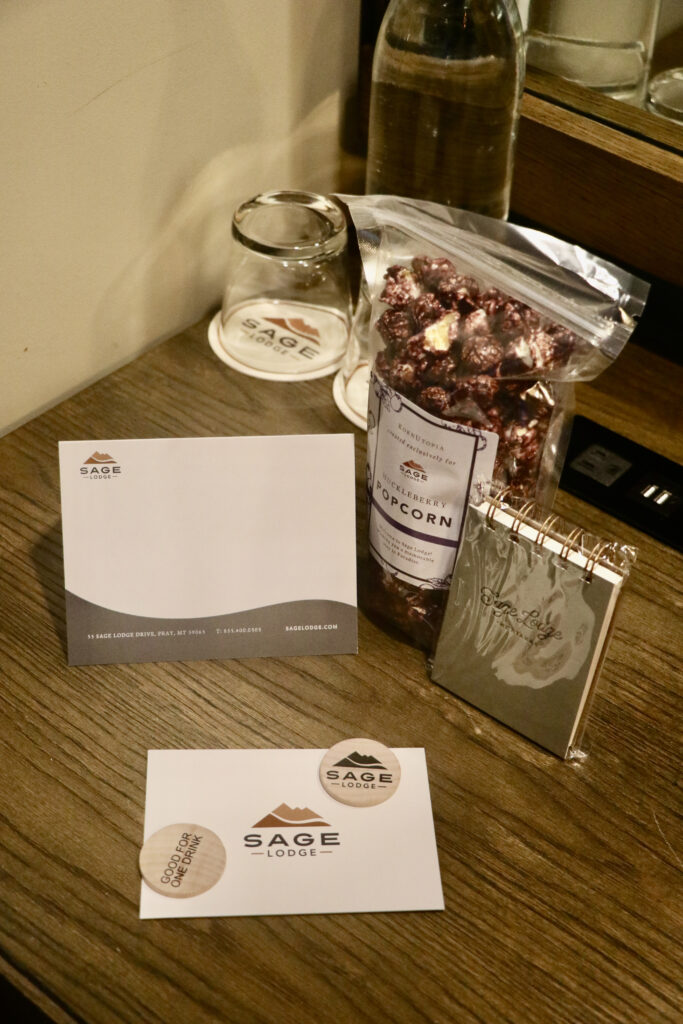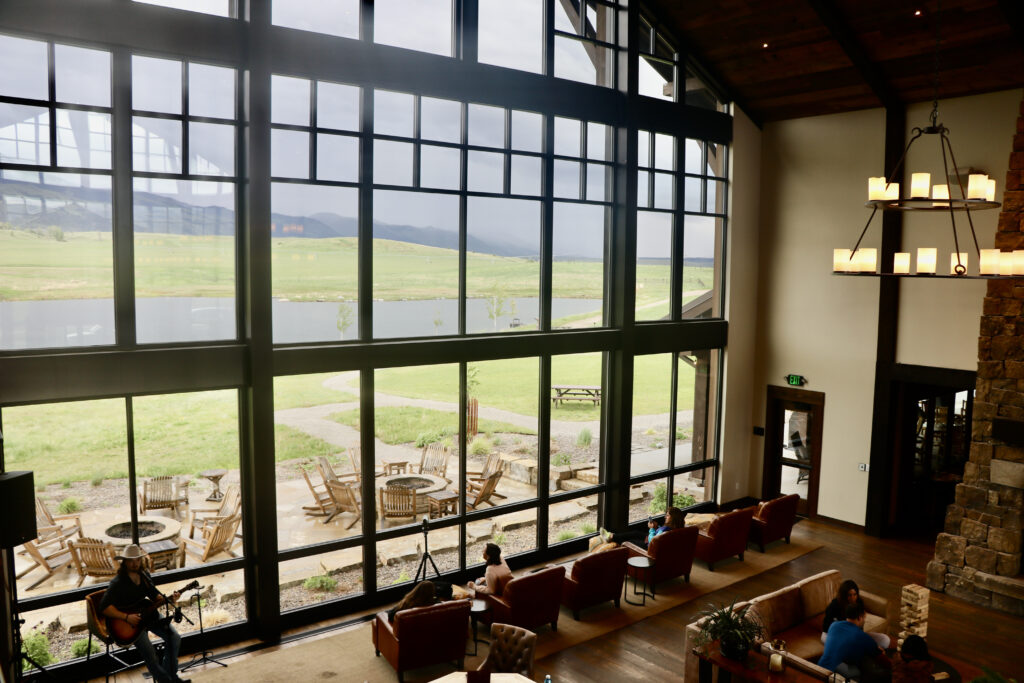 3. Endless outdoor activities and complimentary classes onsite.
There are so many different activities your family can choose to participate in while a guest at Sage. Given the spectacular climates and natural offerings of the nearby land, guests can truly embrace dozens of activities just steps away in the great outdoors.
Each day in the lobby at Sage, you will find a detailed chalk board along with printed handouts that communicate all the complimentary offerings for activity that particular day. Certain days you can learn to fly fish, compete in an axe throwing tournament, take a guided hike or even try your hand at the craft of wood burning.
Here are some examples of the outdoor activities offered at Sage:
Yellowstone tours (just 30 minutes away)
Fly fishing
Hiking, running, walking and mountain biking the 1,200 private acres operated at Sage
Horseback riding
White water rafting, boating or kayaking
Hot balloon rides
Outdoor wellness classes such as yoga
Llama treks
Take a dip in the onsite outdoor hot tubs or nearby natural hot springs (just 5 minutes away)
In the winter, snowshoeing and cross-country skiing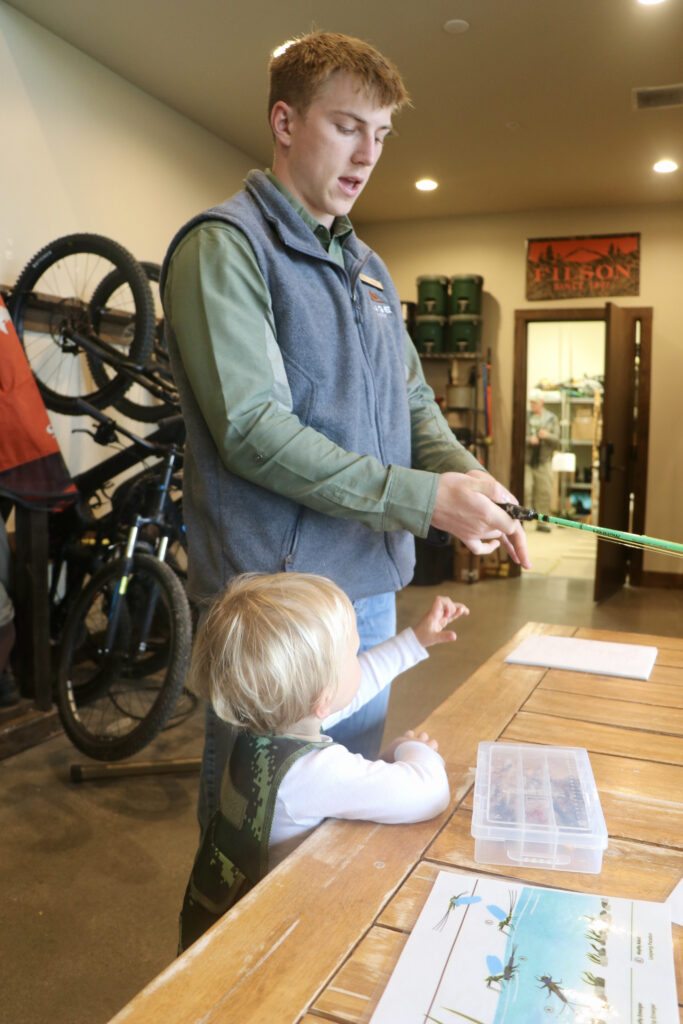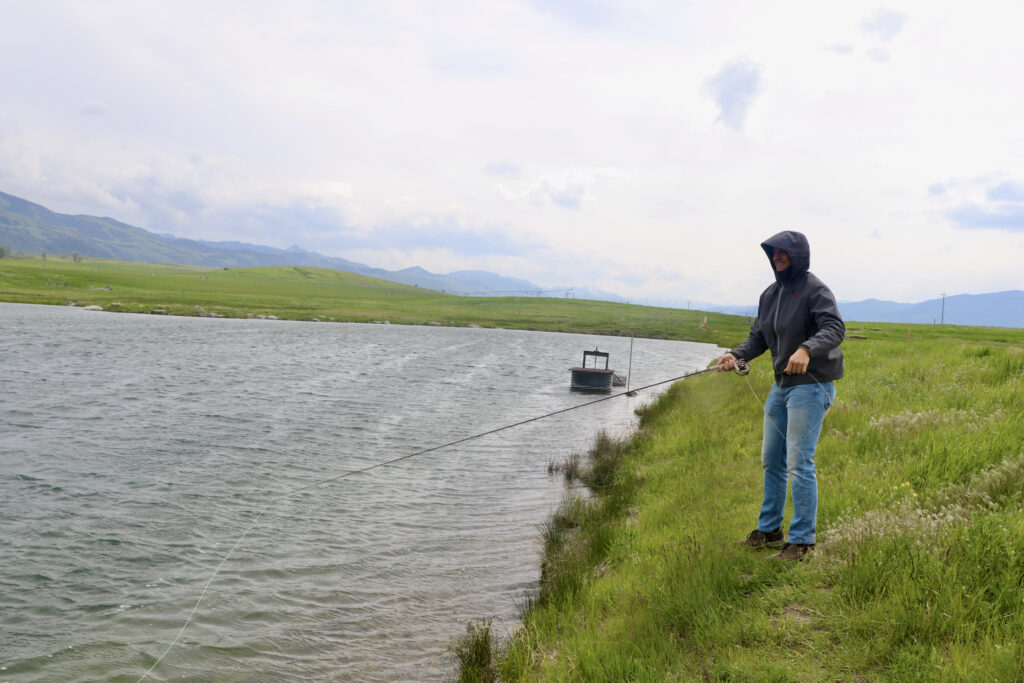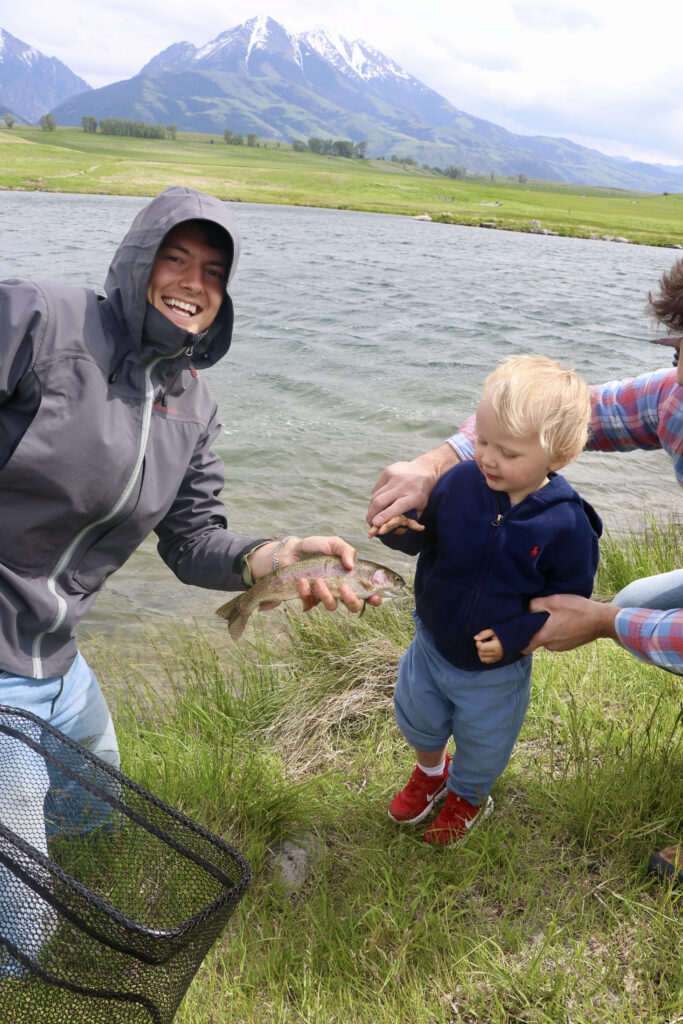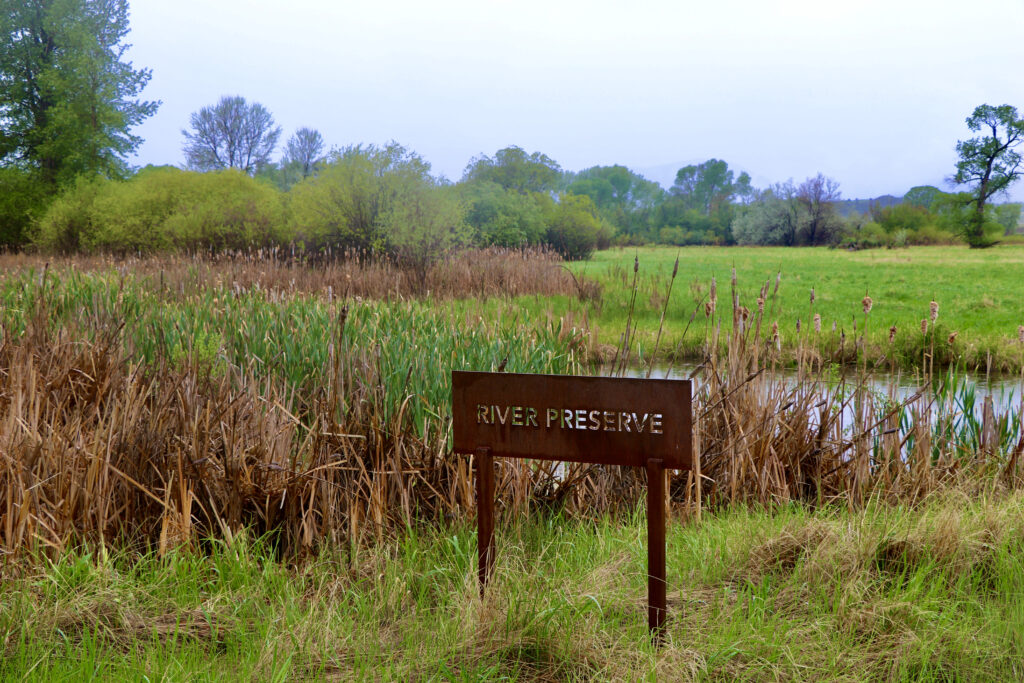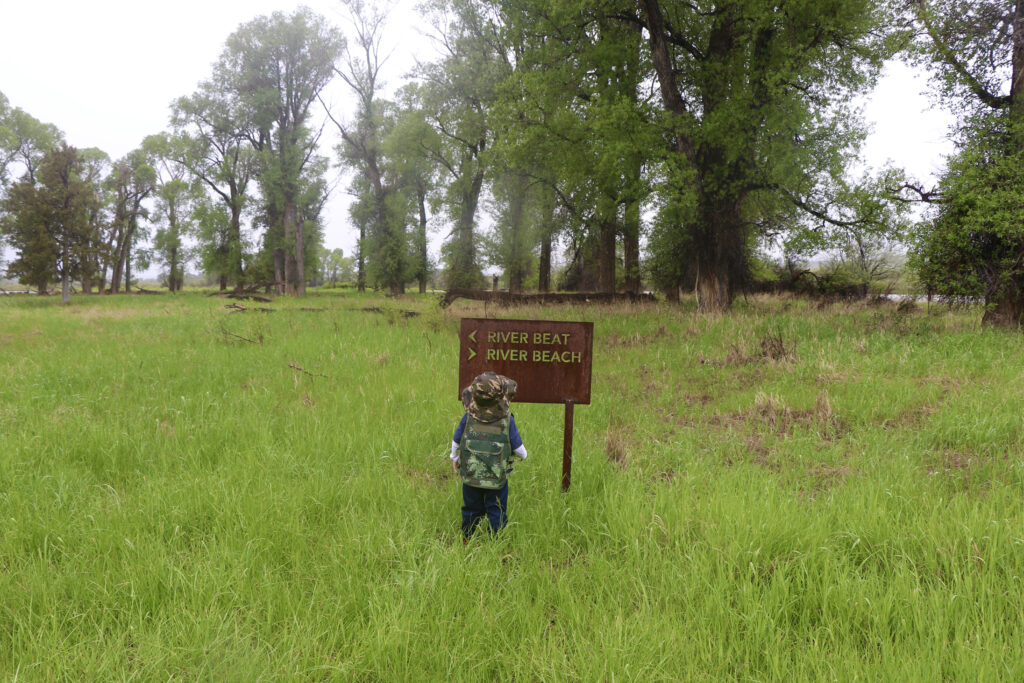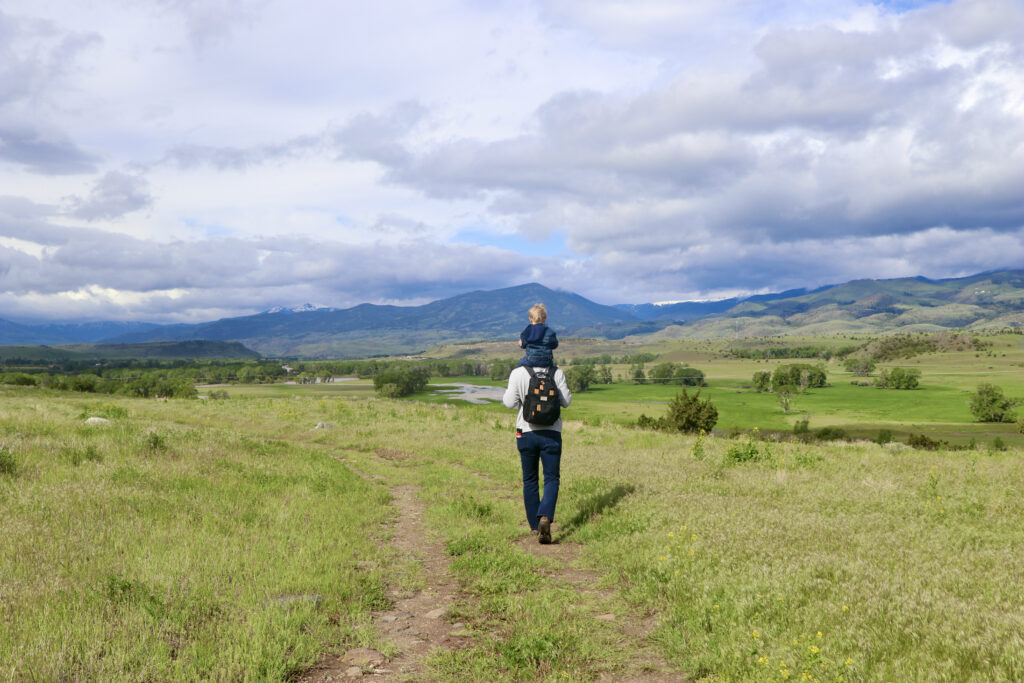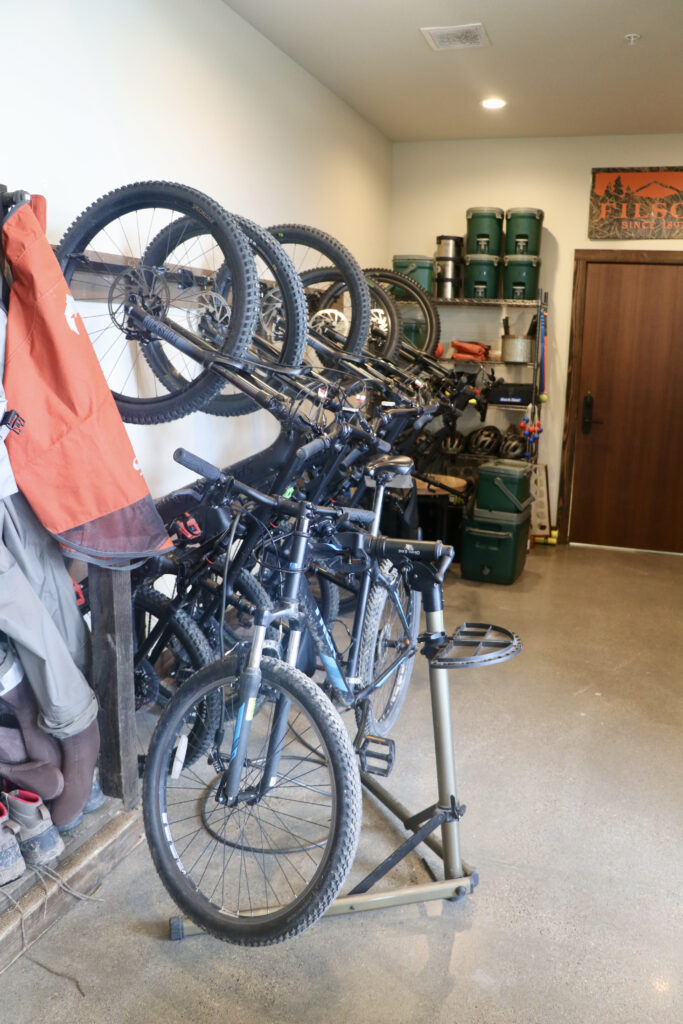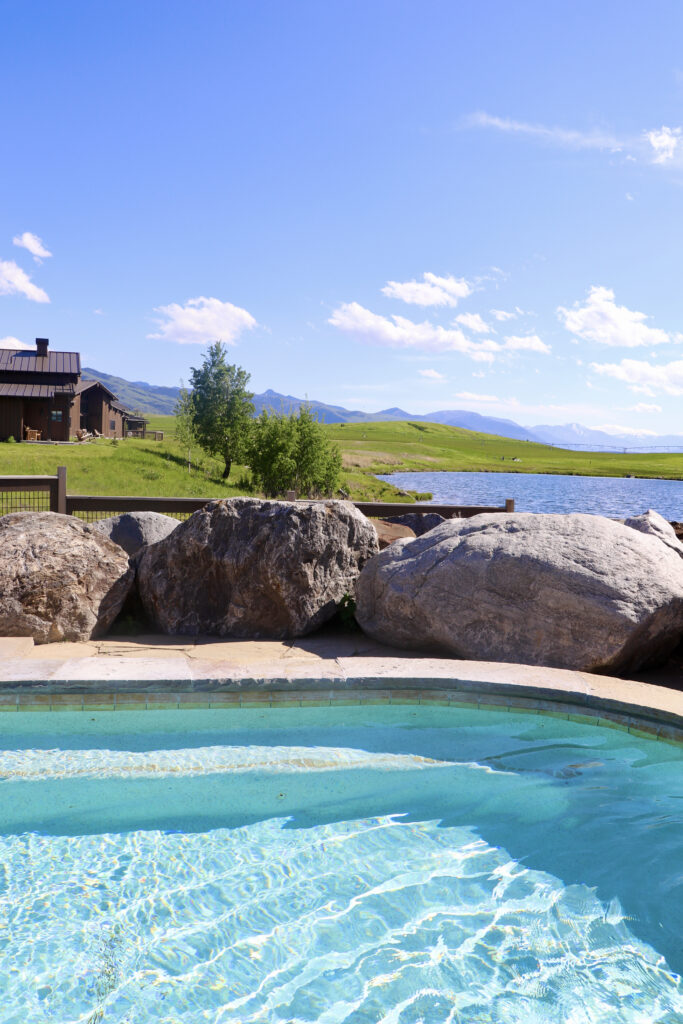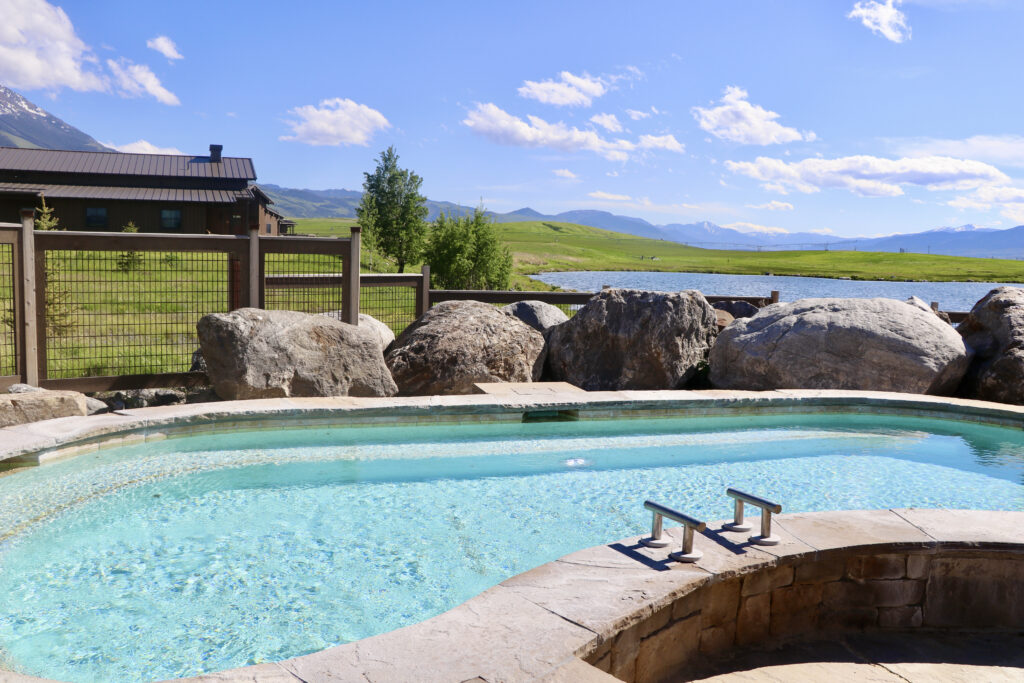 4. Endless indoor activities for a slower pace or rainy day.
If you know Ladyhattan, you know that I am not your typical "outdoorsy type" of person. With that said, I do love a good hike or bike, but at 5 months pregnant on this trip, it was imperative that I take it easy. Many people wonder, what do I do on a rainy day at Sage Lodge? Or what does Sage Lodge offer for people who prefer more leisurely vacation activities? The good news, is that Sage has something to offer for everyone regardless of fitness level or activity appetite.
Alternative indoor activities offered at Sage include:
Indulge in the spa facilities and spa treatments (Nancy has the most incredible technique and hands!)
Enjoy jinga, backgammon, chess and many other classic games by the fireside
Challenge yourself with a puzzle
Read a Montana themed book from the adorable gift shop
Take notes or write reflections in your customized Sage journal
Culinary experiences are available such as customized tastings or cooking classes
Stargazing classes are offered on certain nights with an expert astrologist onsite
Learn the peaceful art of Plein Air painting
Take a wood-burning class and make your own custom coasters or ornaments
Fly tying class offered in the lodge to prepare you for your next fishing adventure
Participate in a group photography shoot with an onsite professional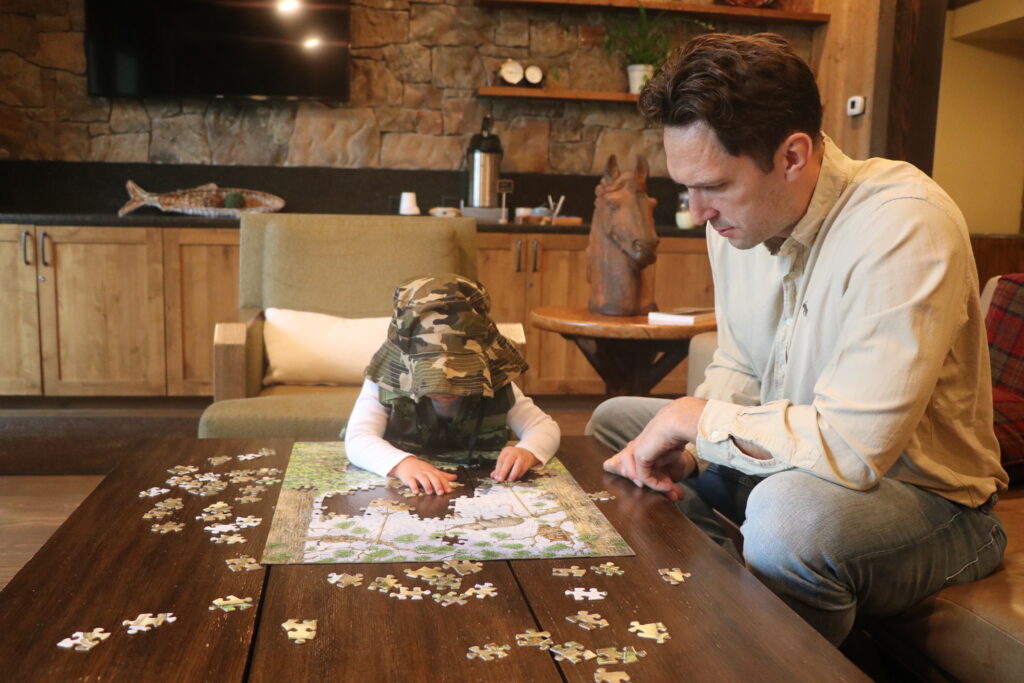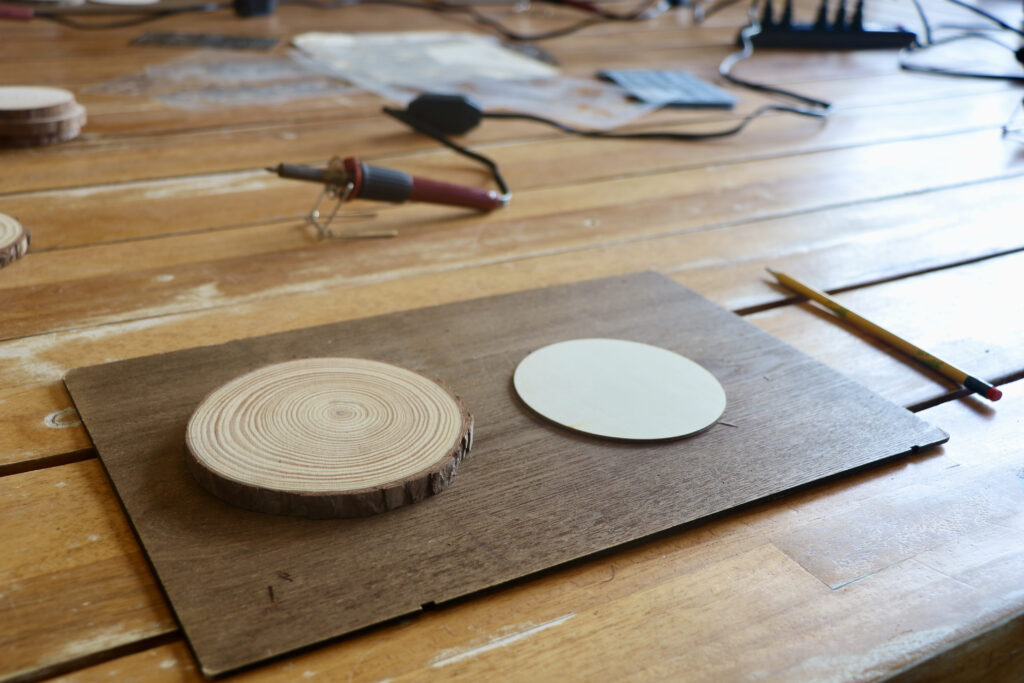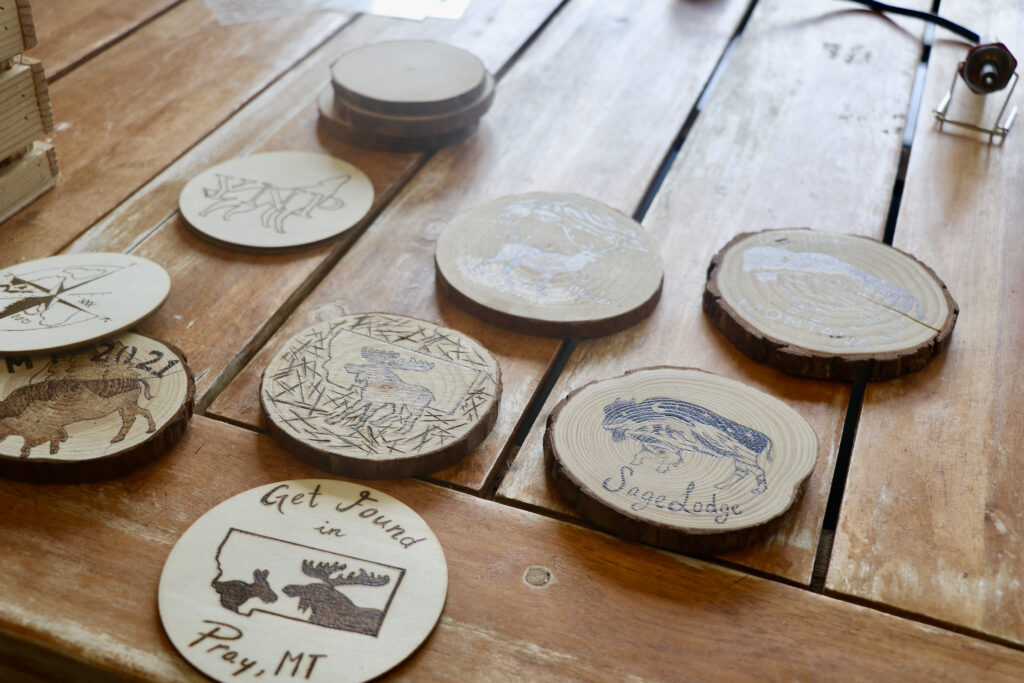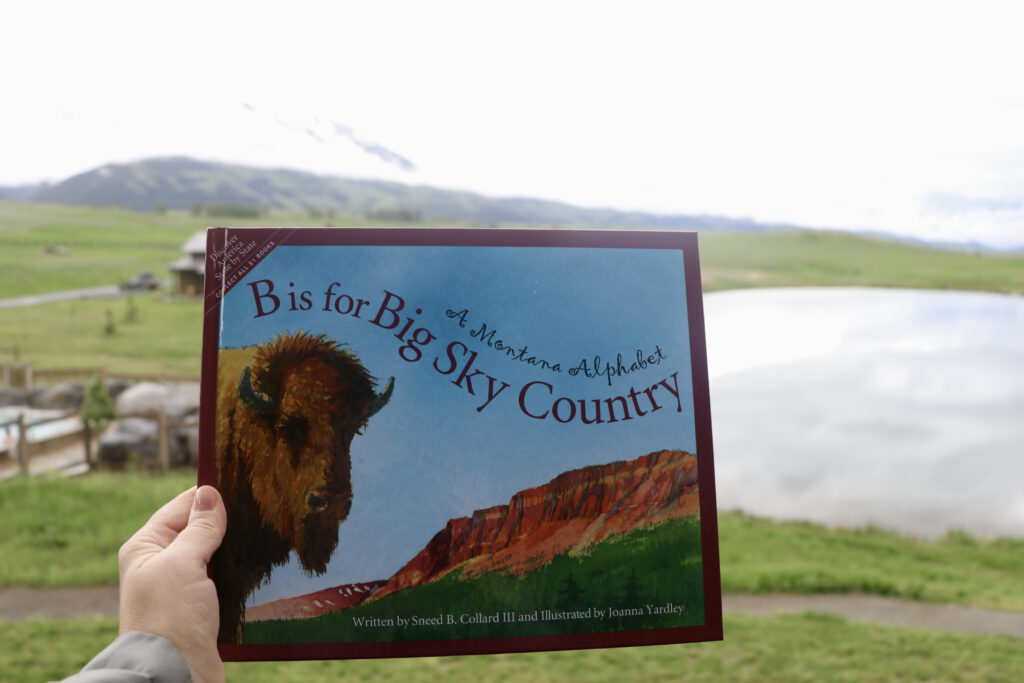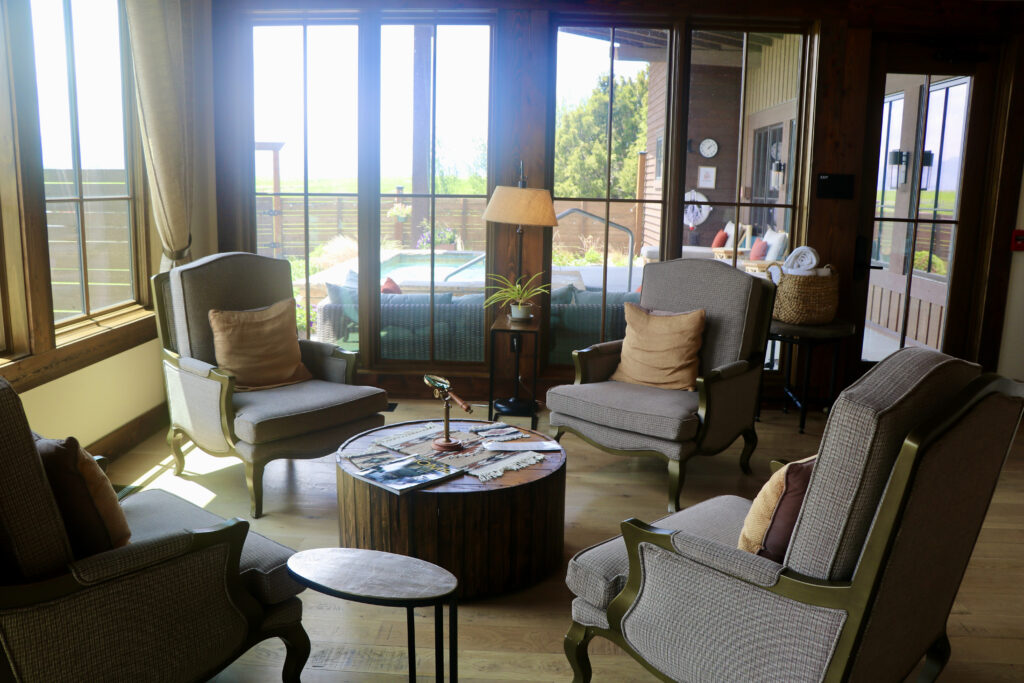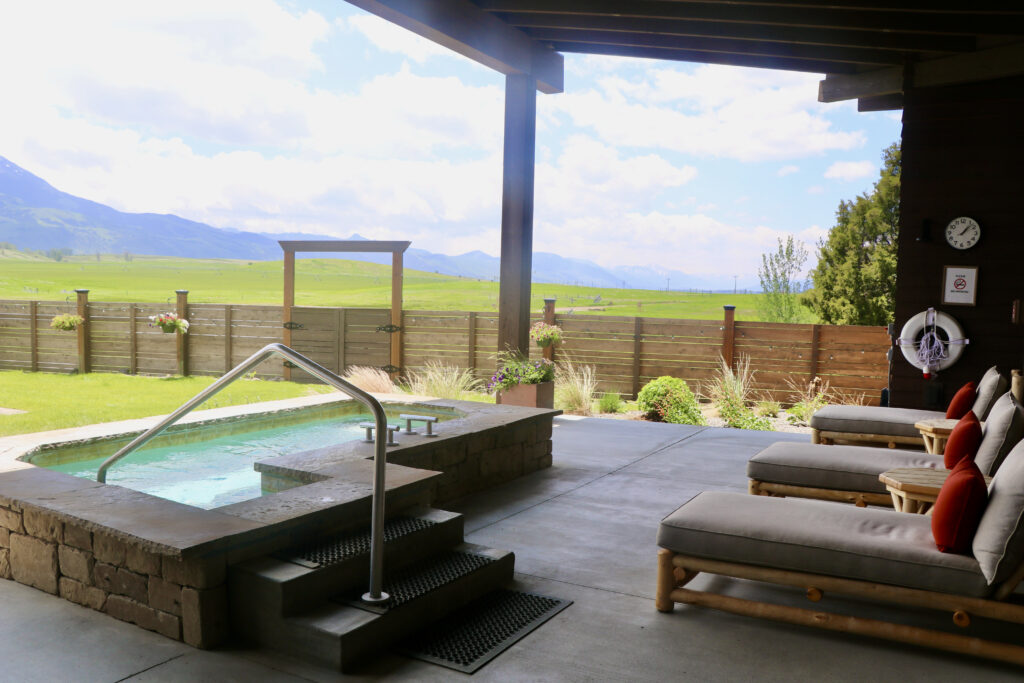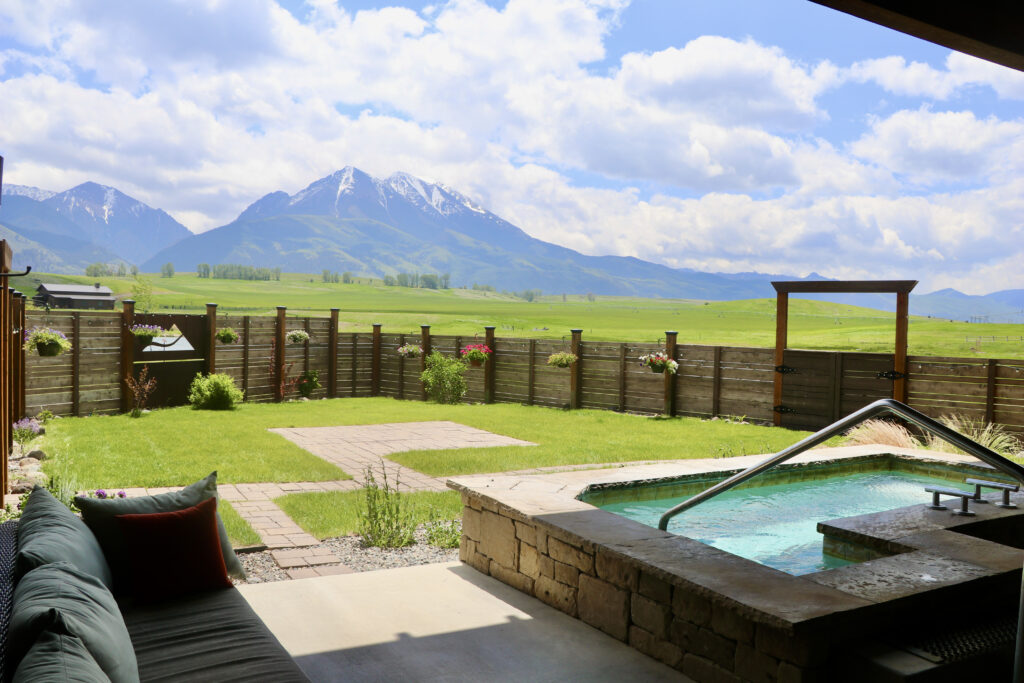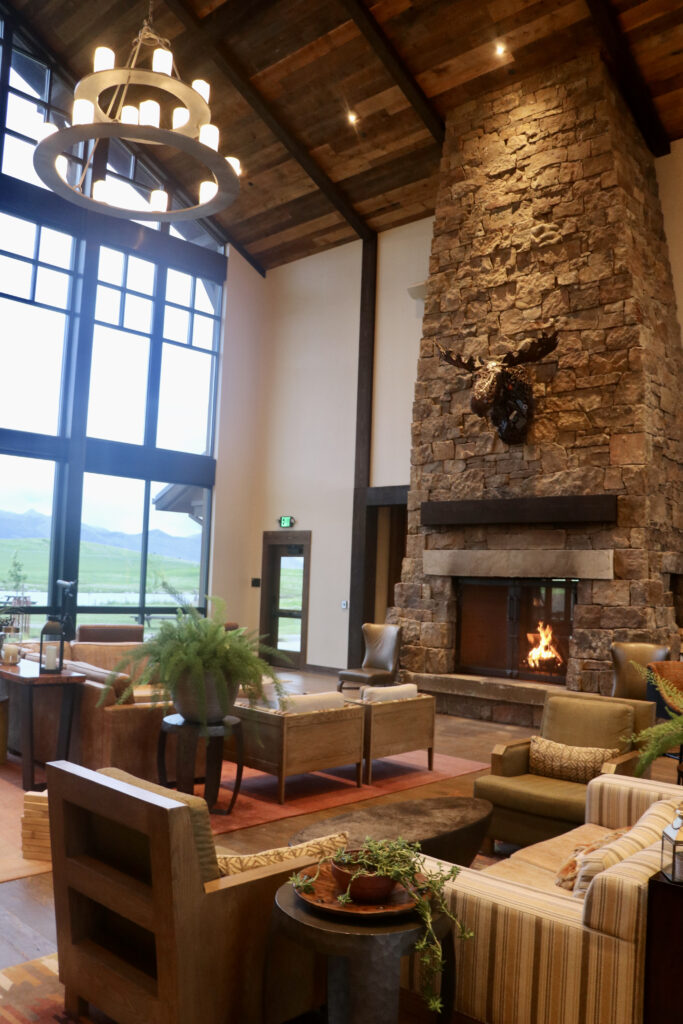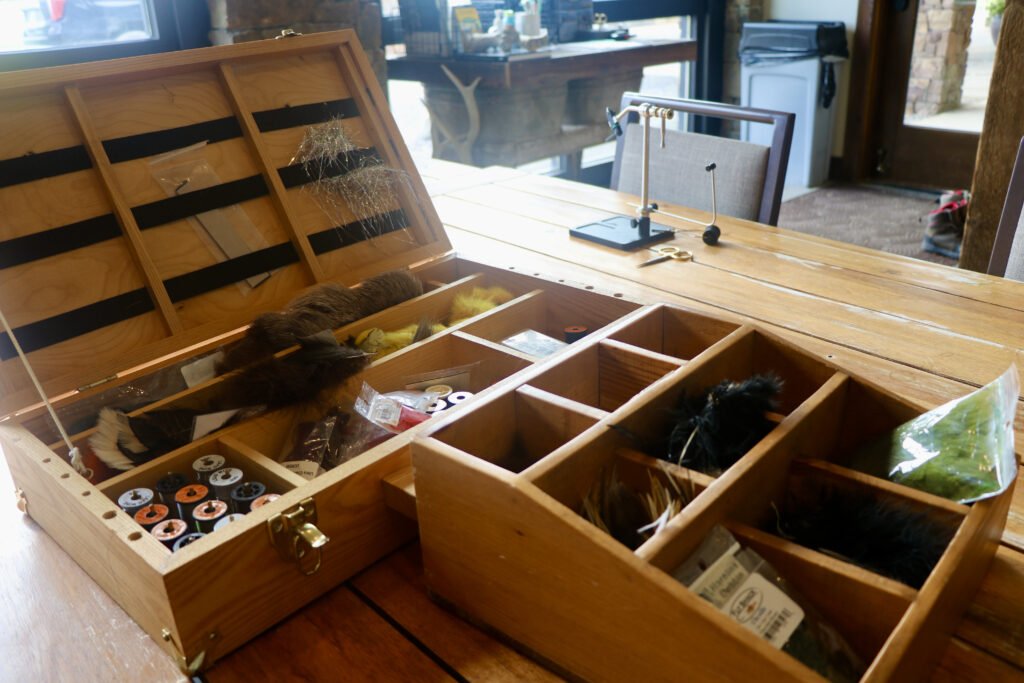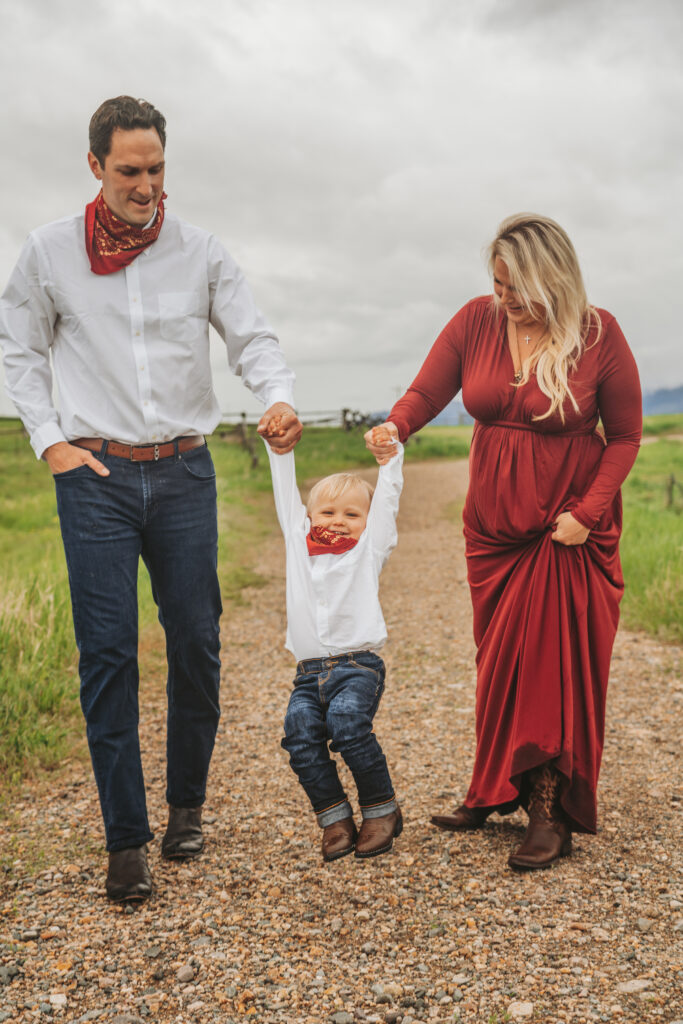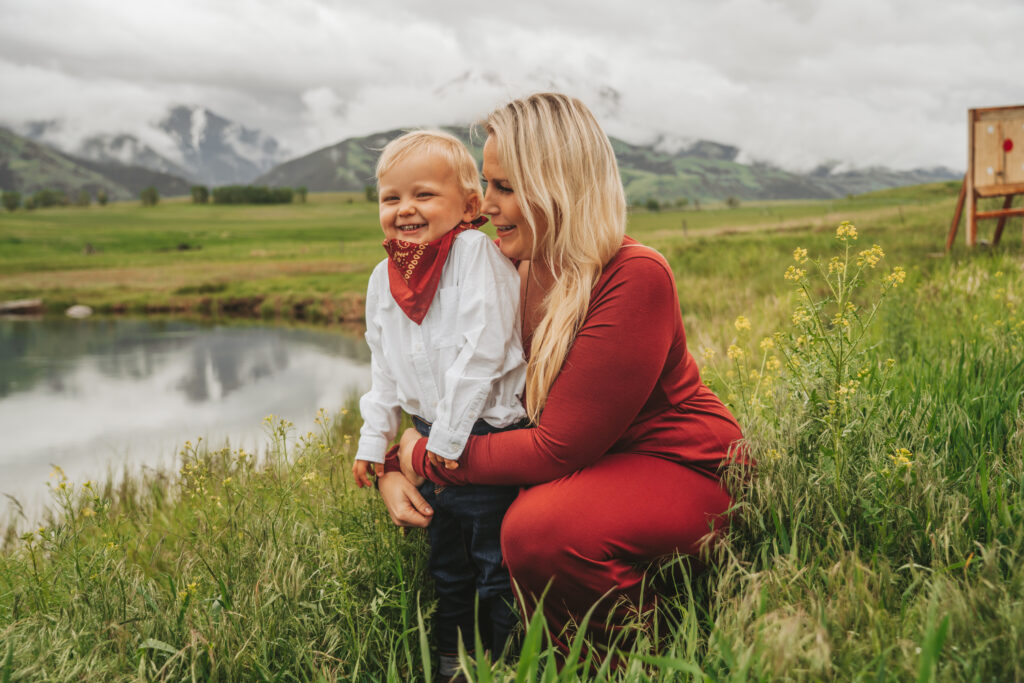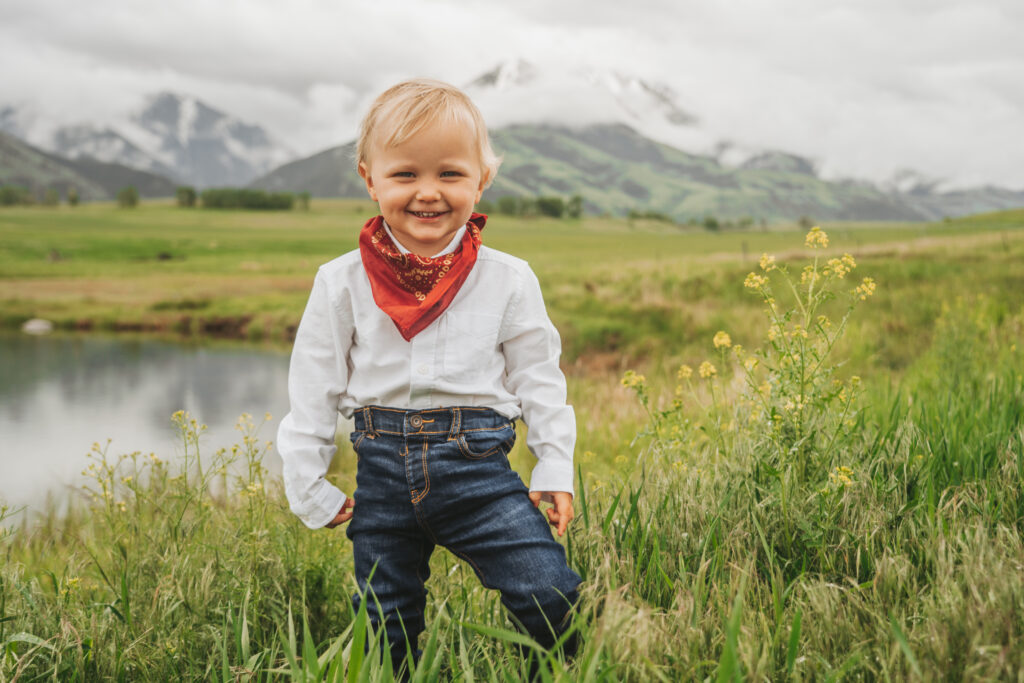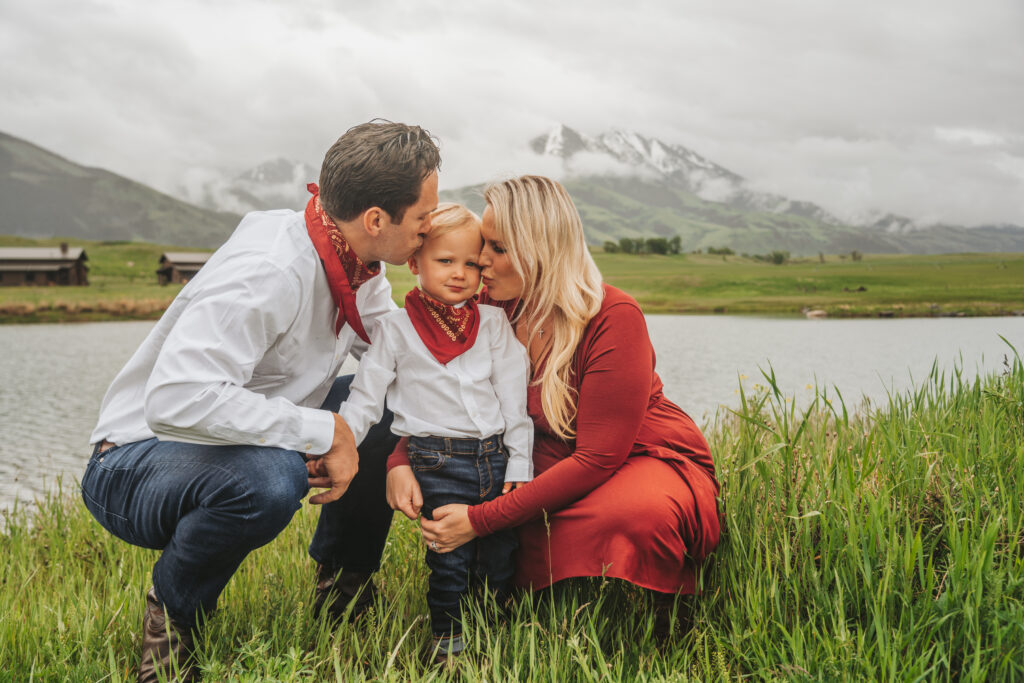 5. Delicious food and drinks that can be appreciated by everyone in your family.
No family vacation is complete without some delicious food and drinks – and Sage Lodge offers just that with the motto, "play hard, eat hearty."
Eating well is part of the experience, and Sage offers rustic, bold, and honest flavors in two onsite Montana restaurants. At both restaurants, you'll also have the chance to experience house-cured meats from local ranches, garden-fresh produce from nearby farms, and, of course plenty of Northwest craft beers and spirits.
The Fireside Room is the more casual of the two restaurants, located adjacent to the main hotel lobby. Here you can enjoy breakfast, lunch, afternoon snacks and dinner, all served daily by kind and attentive staff members. You can always opt to have your breakfast delivered via room service and enjoy the views from your patio with a cup of morning brew. The house-made biscuits and sweet jam, elk sausage and egg frittata were some of our morning favorites. Our toddler, Maverick, just loved the savory French toast sticks.
For a fine dining experience, a brief walk from the lobby takes you over to the esteemed Grill at Sage Lodge. From the finest beef and lamb, to chicken, bison and even flour; local purveyors are true partners, providing the Grill with outstanding raw ingredients to work culinary magic. A few highlights of our dining experience included the sweet chili prawns, wood roasted mushroom ragout with freshly baked baguette, tenderloin with truffle sauce, and king salmon.
And last but not least, you can't finish a day in Montana without the ultimate fireside dessert – s'mores! Oozing with chocolate and marshmallow over crunchy graham crackers, everyone in the family group will enjoy roasting and munching on this Montana staple. The Sage offers guests unlimited "s'mores kits" to take to the outdoor fireplaces and fire pits for roasting whenever your sweet tooth desires. We made s'mores in the afternoon and evenings nearly each day of our trip – our little cowboy, Maverick, loved learning to toast and roast the marshmallow just right.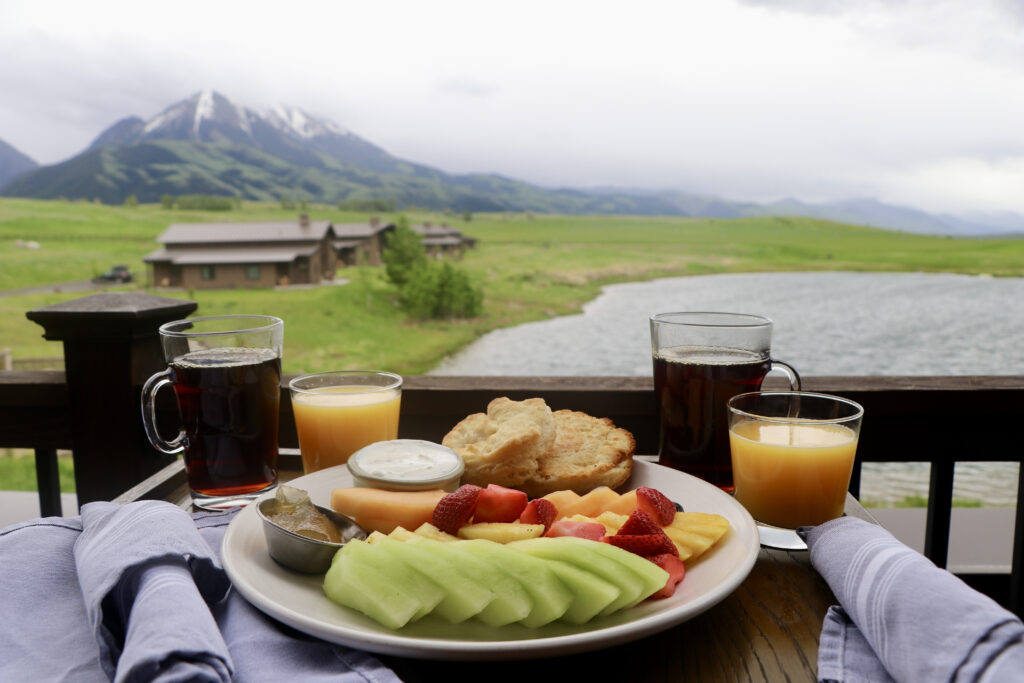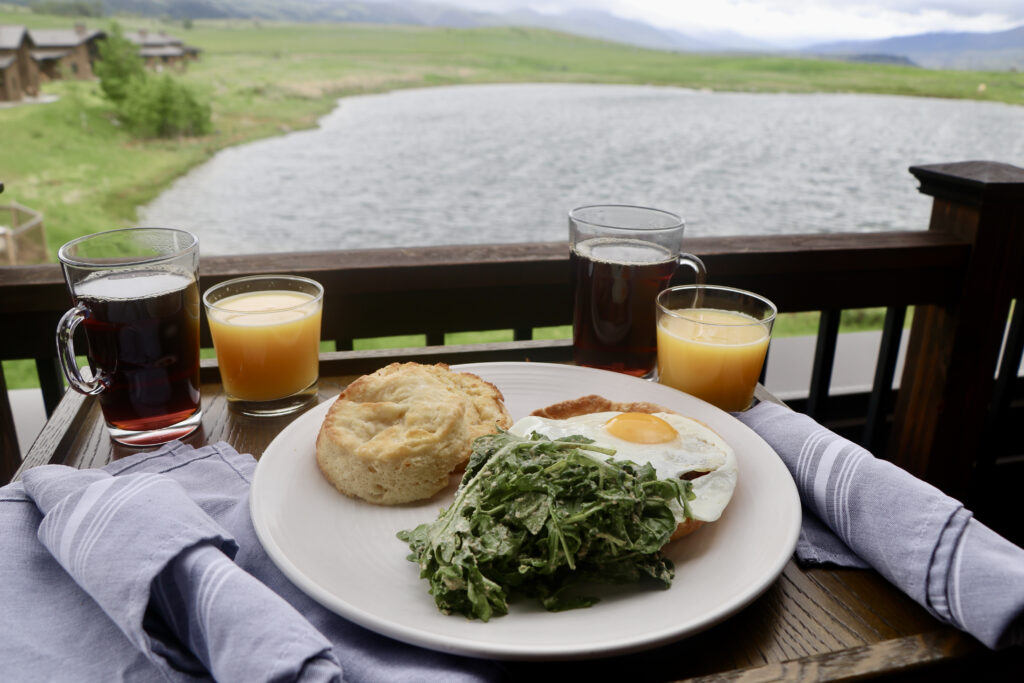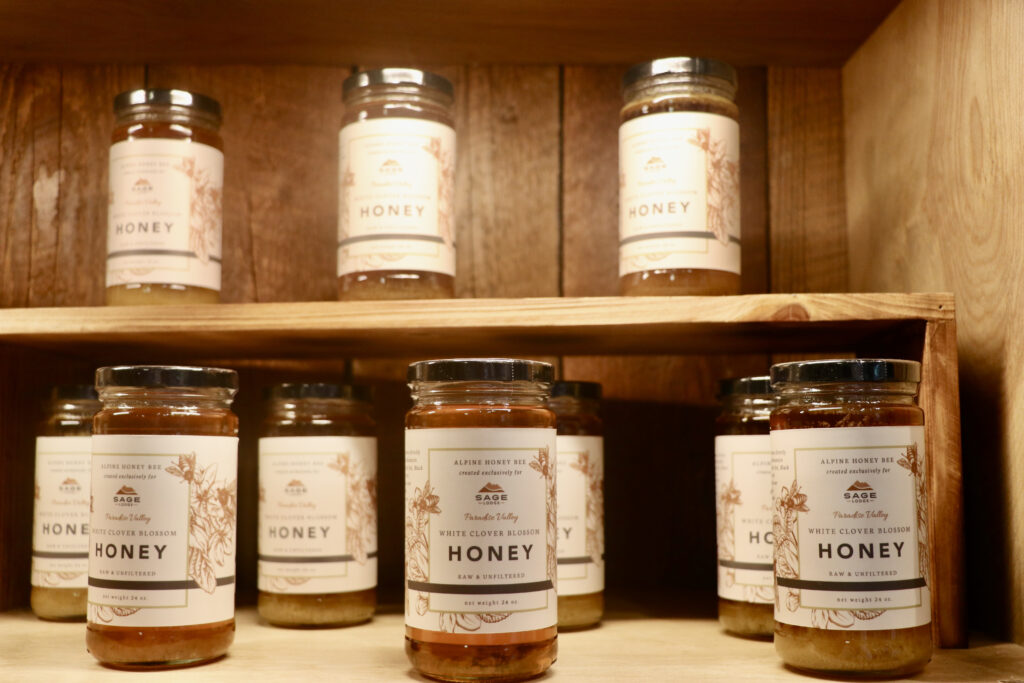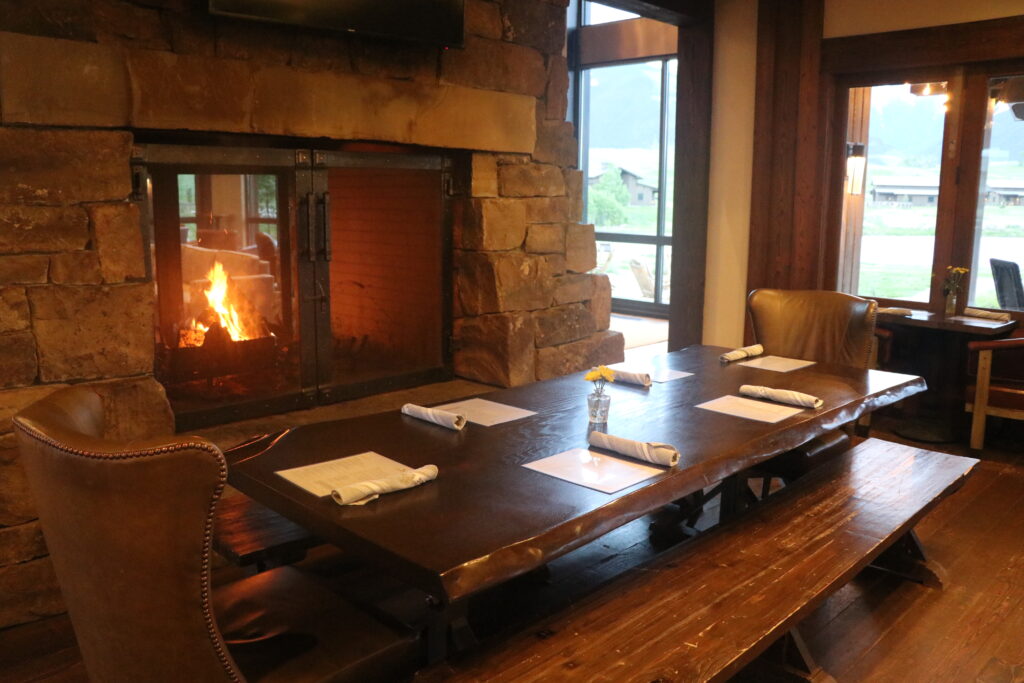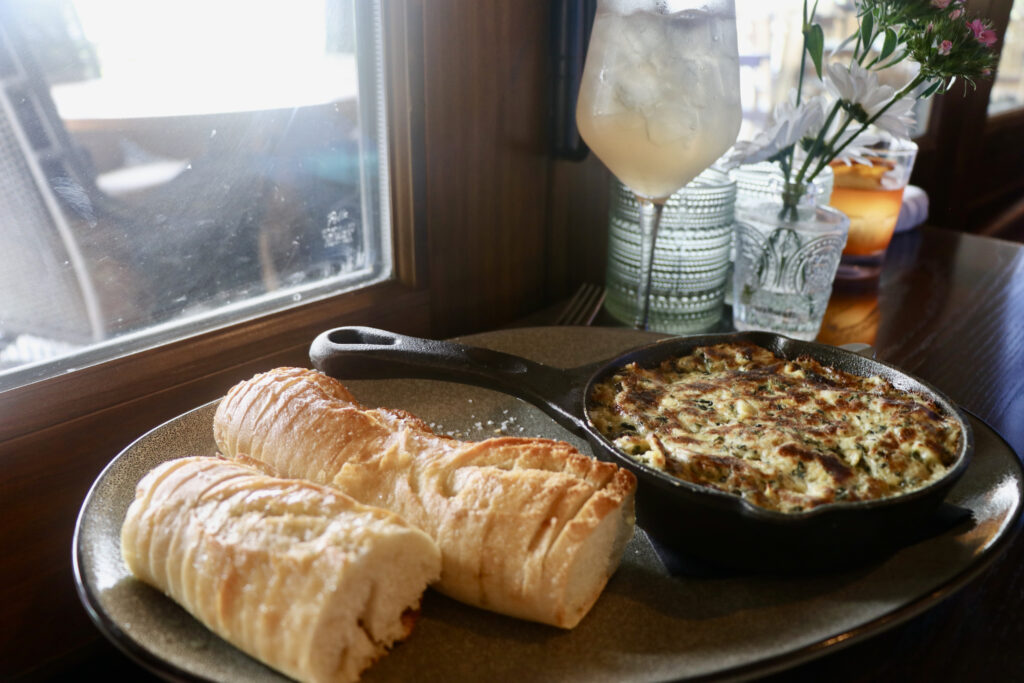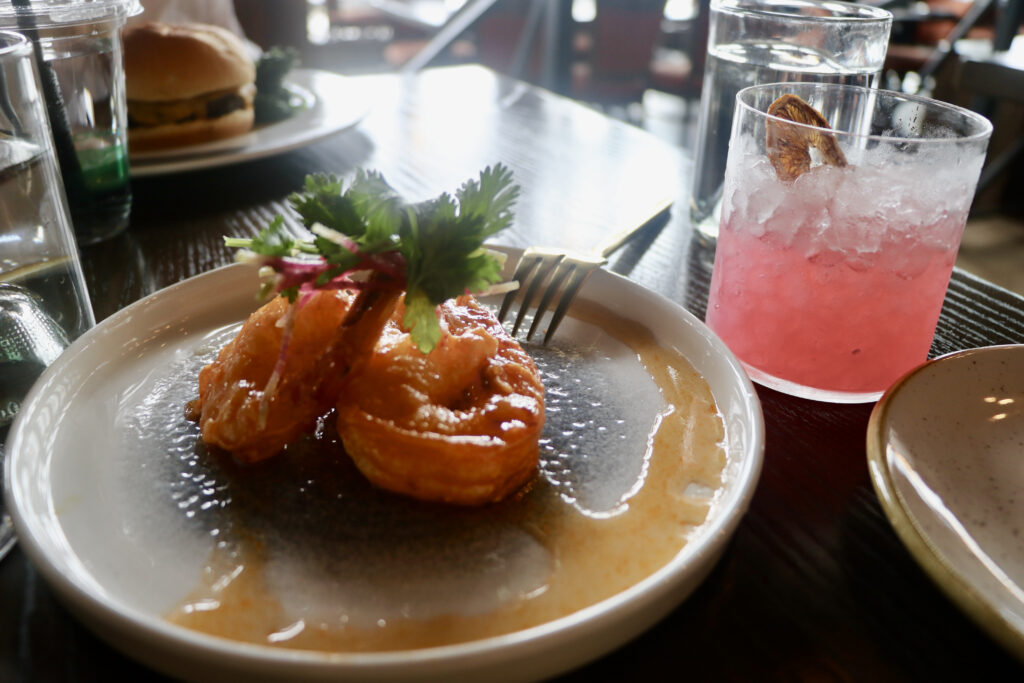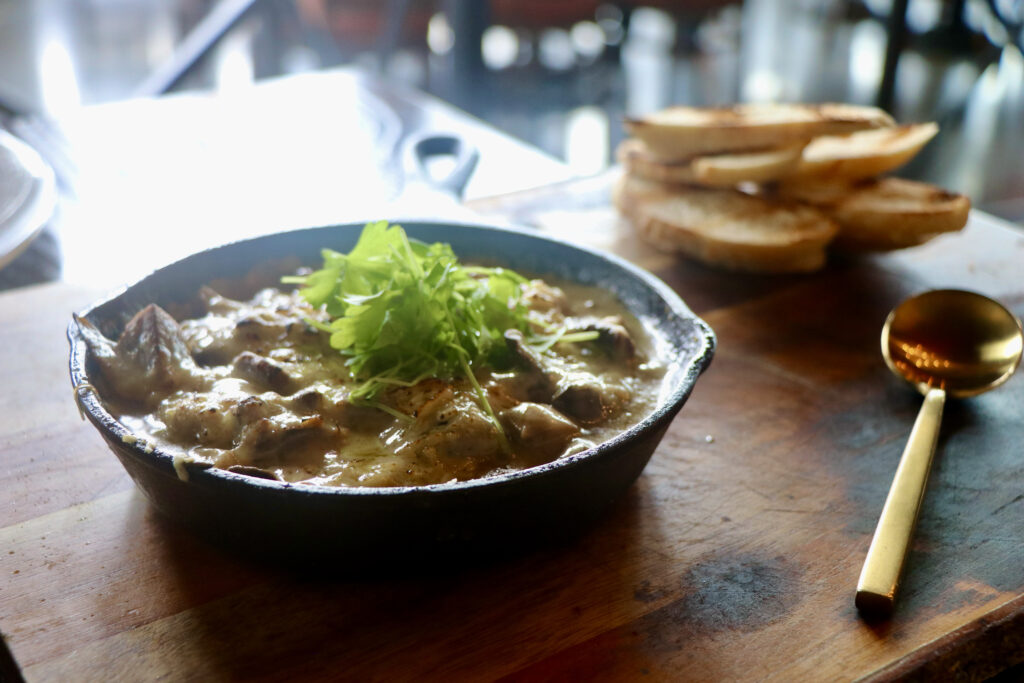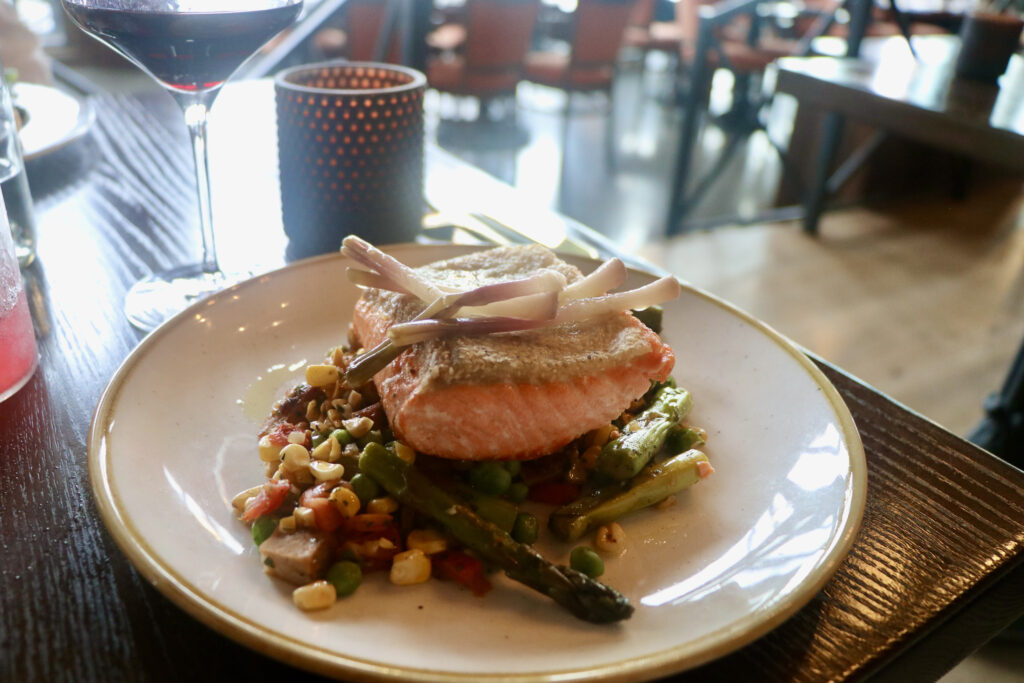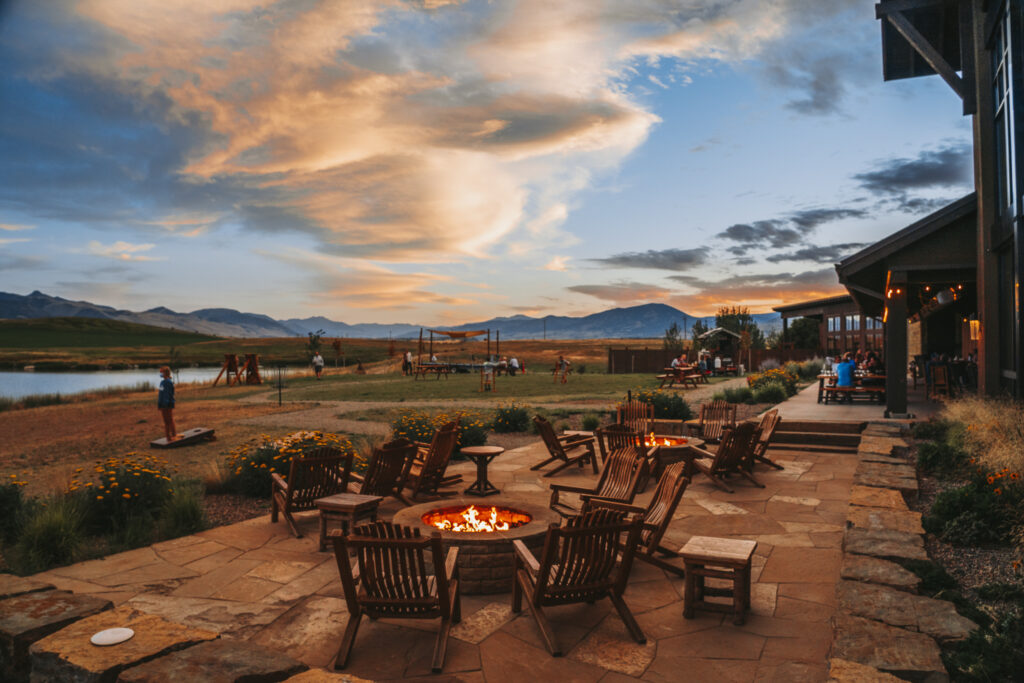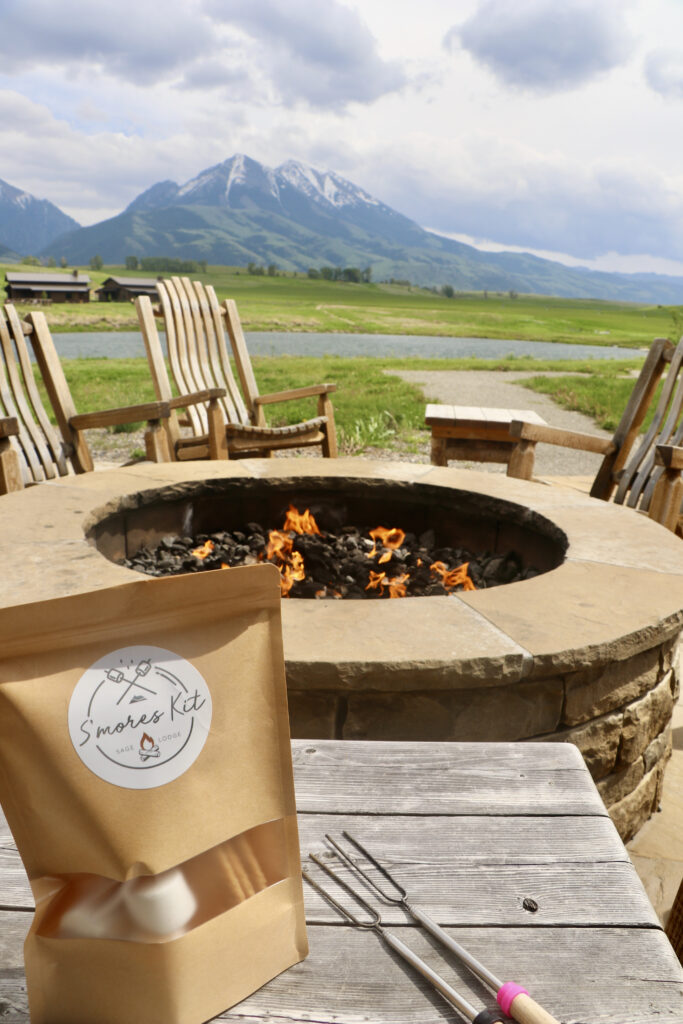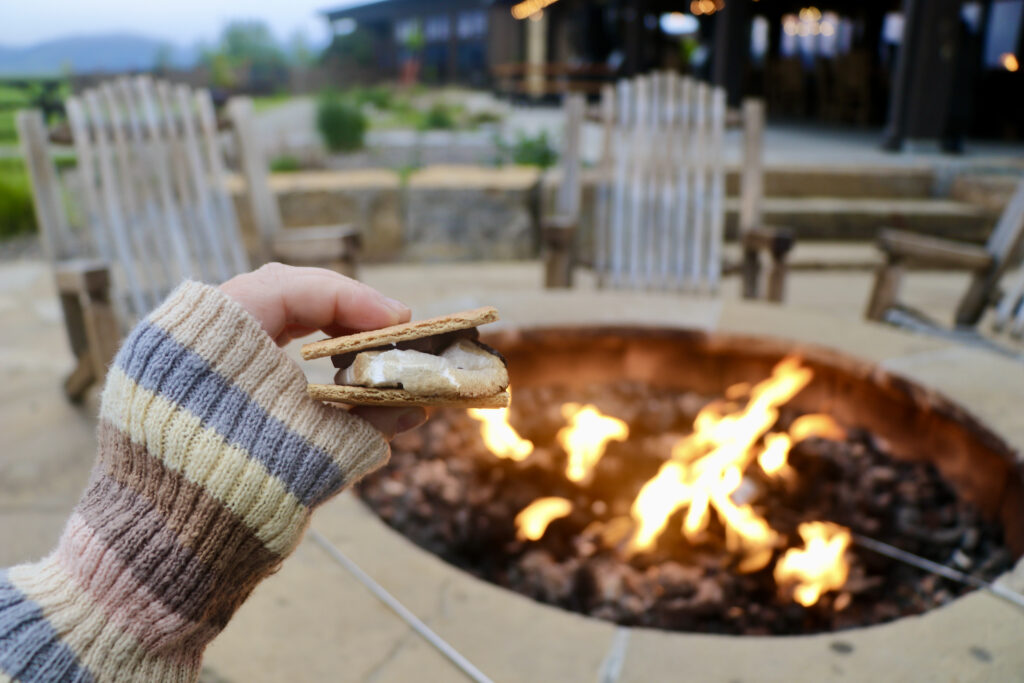 As always, thank you for reading this Ladyhattan recap of Sage Lodge in Pray, Montana. For more information, checkout the website for Sage Lodge and feel free to email me with any specific questions, recommendation requests or additional details related to this epic family trip.
Thank you to the entire team at Sage Lodge for making our first trip to Montana extra special. We look forward to making this a regular family trip after falling in love with such a special place in America, and in all the world – Montana!
Portrait family photography featured in this post was captured by the talented, Heather Hardman from the Sage Lodge media/photography team.