On my recent journey to Kenya with Natural World Safaris, I stayed at one of the most famed luxury camps in the world – Angama Mara.
Angama Mara is located high above the floor of Africa's Great Rift Valley, overlooking Kenya's Maasai Mara. This luxury lodge is located on the boundary of the wildlife-rich Mara Triangle, on community land. One of the most noteworthy aspects about the location of this luxury safari lodge, is that it is set on the iconic scene of where the movie Out of Africa was filmed back in 1985 starring Robert Redford and Meryl Streep.
Upon the moment of checking-in, the thoughtful and attentive staff members notified us that they wanted to take us to a surprise they had set-up earlier in the day. Surprise? What could it be?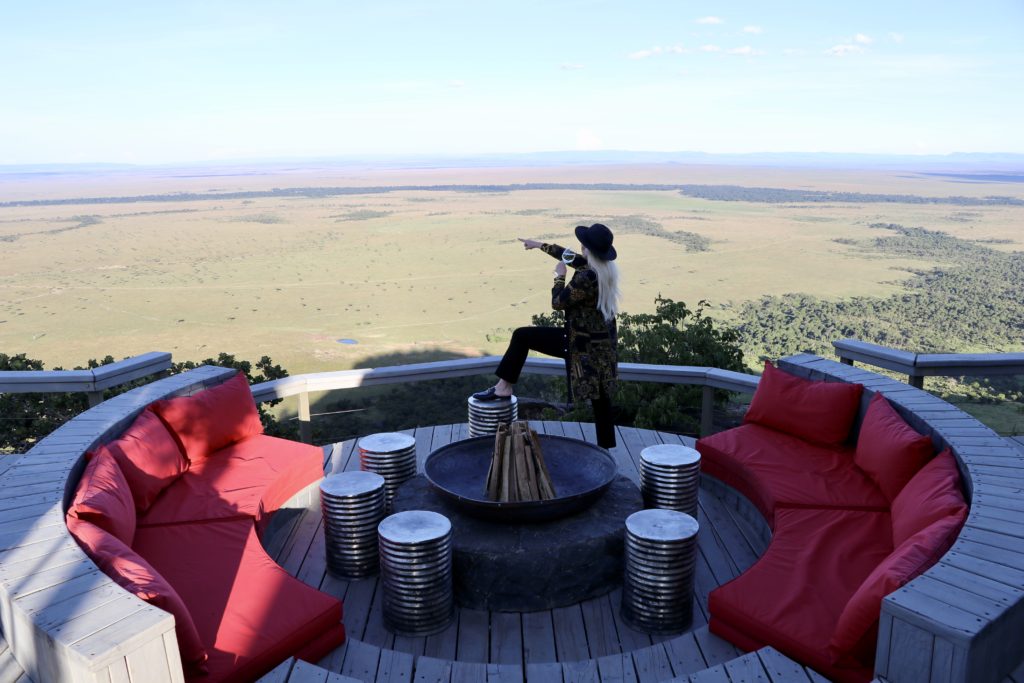 Our guide took us to a remote hill where we walked up a narrow pathway. It was an easy five minute walk up the path, and when we arrived, we were astonished to see what was awaiting for us. To our delight, our butler set-up a gorgeous picnic lunch at the exact setting of the "picnic scene" in the movie Out of Africa.
Plush cashmere blankets, pillows and benches created a welcoming environment under the trees and overlooking an endless view of Kenya and Tanzania. A cooler held champagne ready to be popped for an "out of Africa" toast. After being escorted to the romantic surprise picnic lunch, we were left alone for a few hours of privacy to enjoy the afternoon with a view we will never forget. An assortment of salads, sandwiches and snacks were packed in coolers for us to savor with the cold bubbly.
All guests at Angama Mara can request to set-up this special picnic experience. For a special occasion or even a proposal, I can't think of a more romantic scene in Africa. Have you ever seen a more picturesque view out of Africa?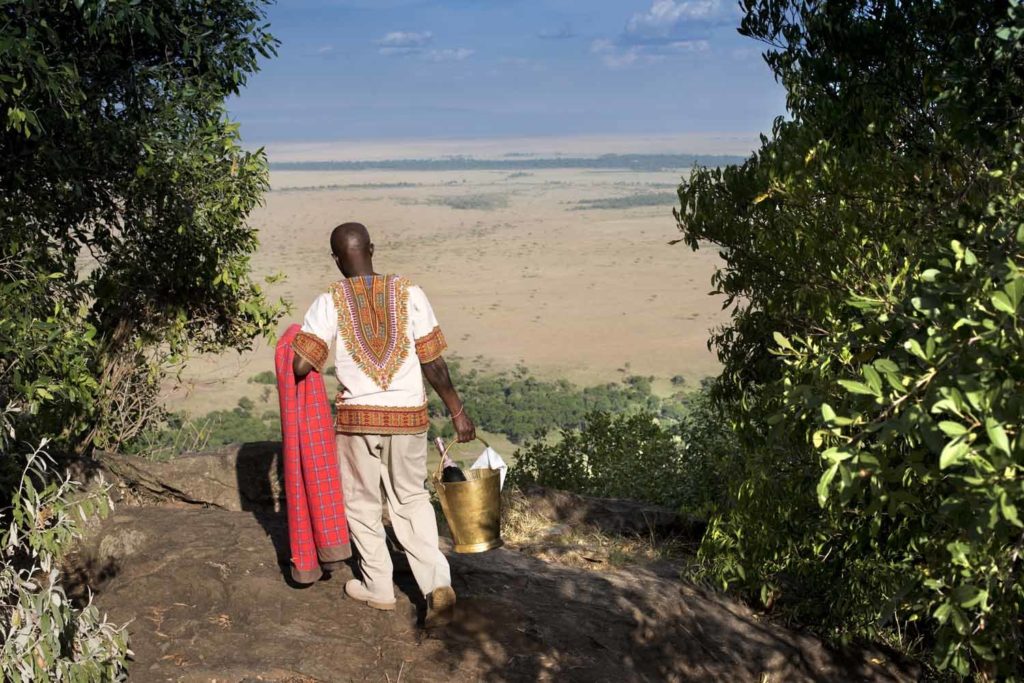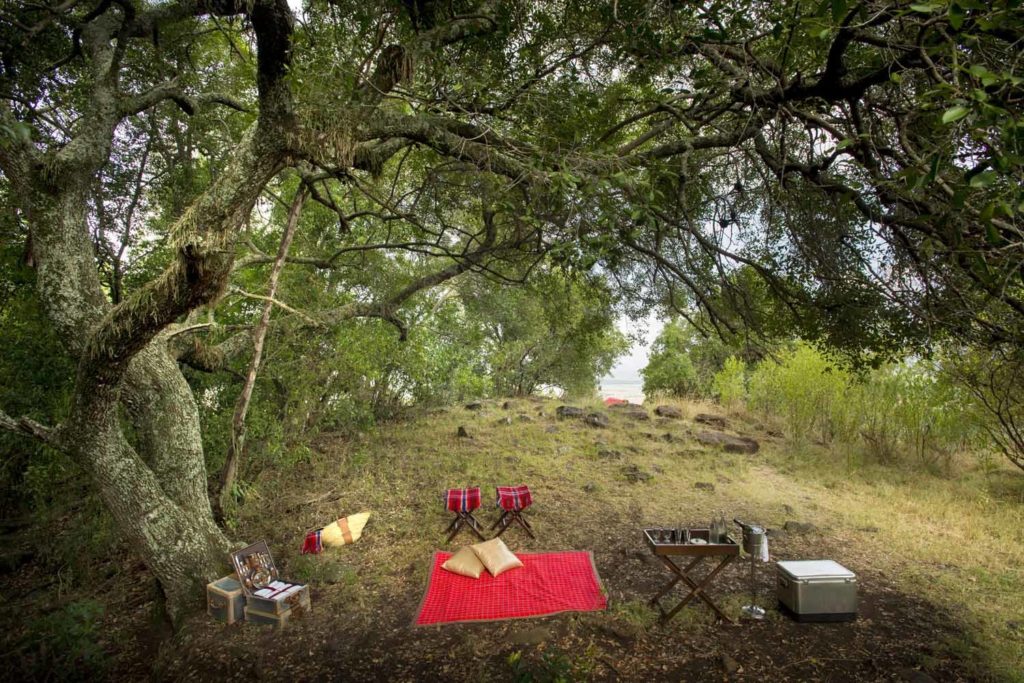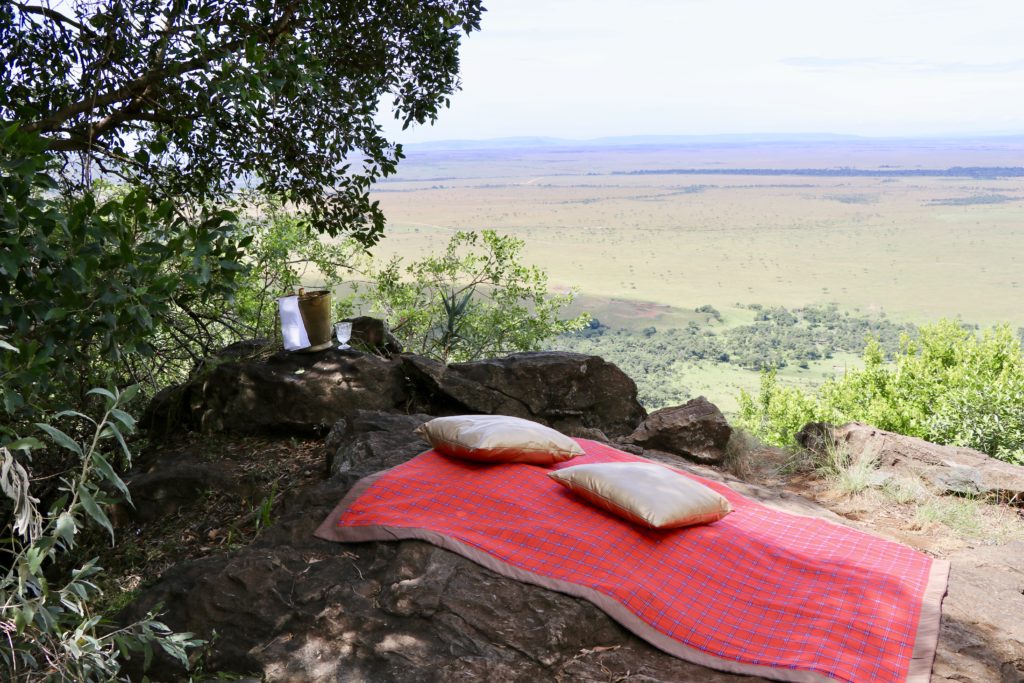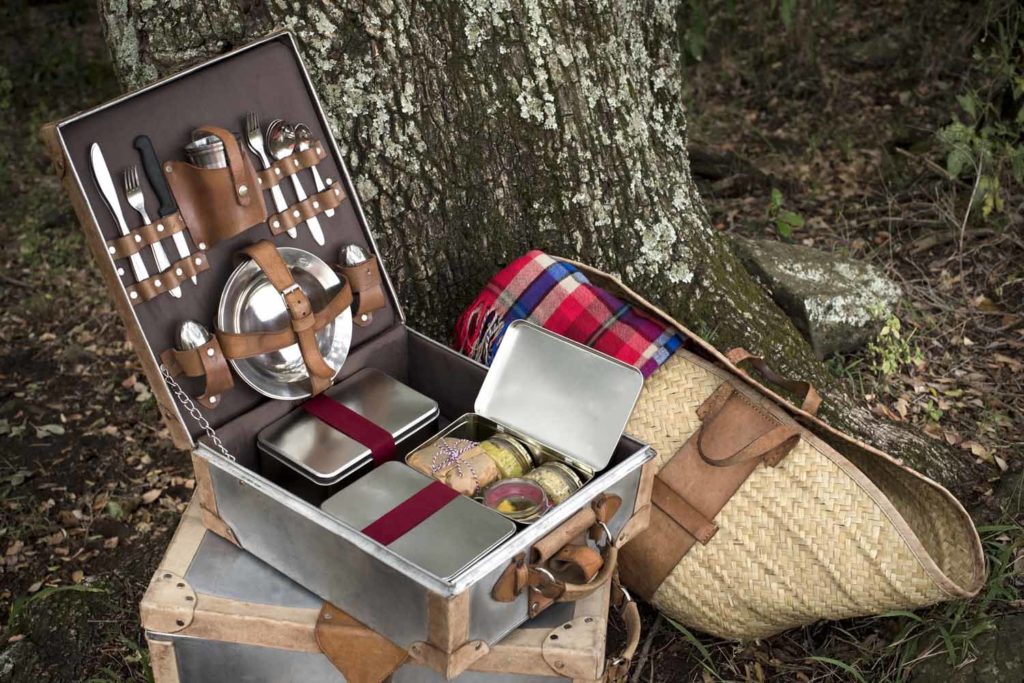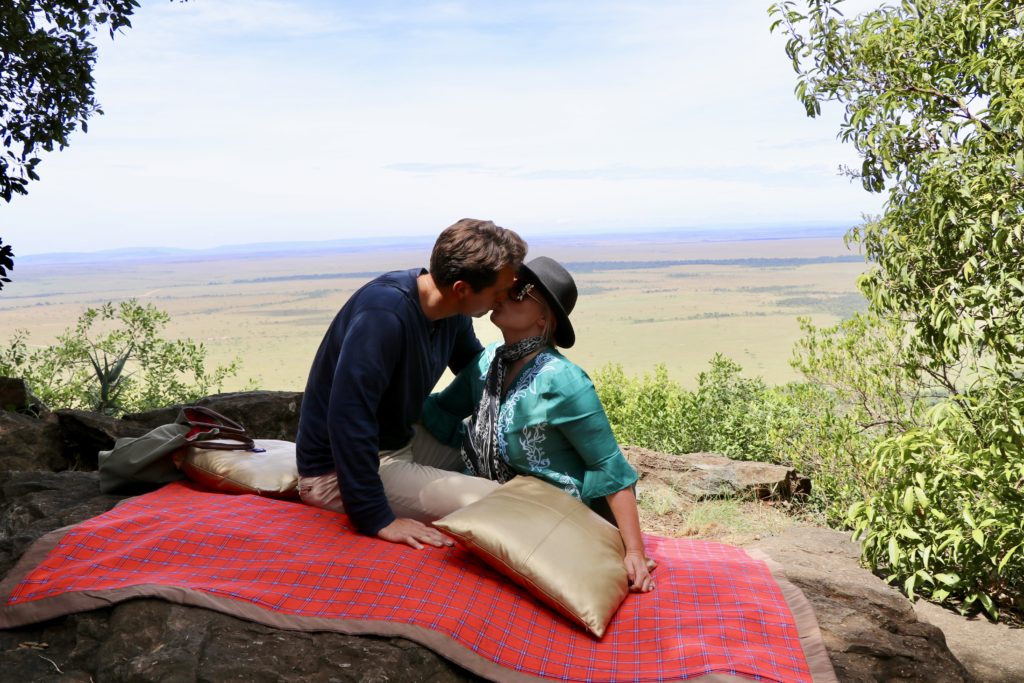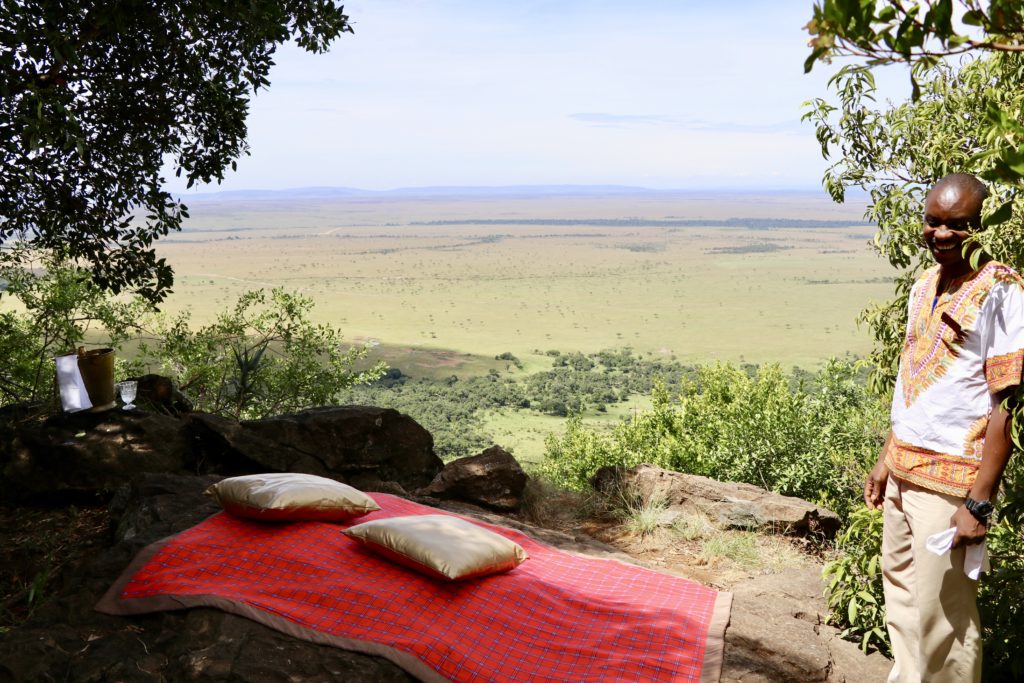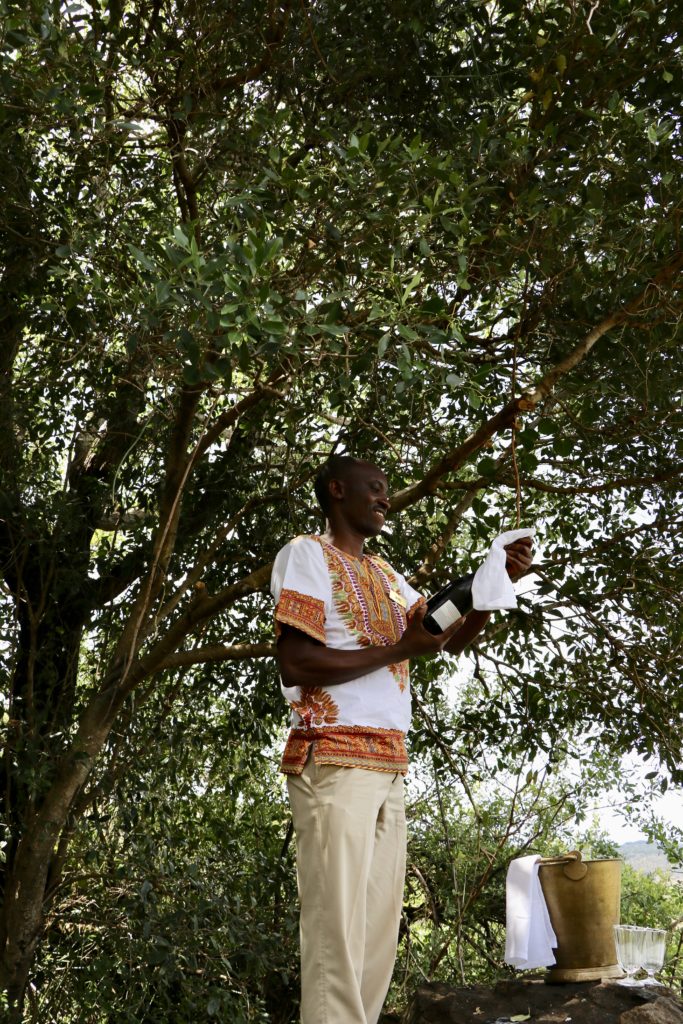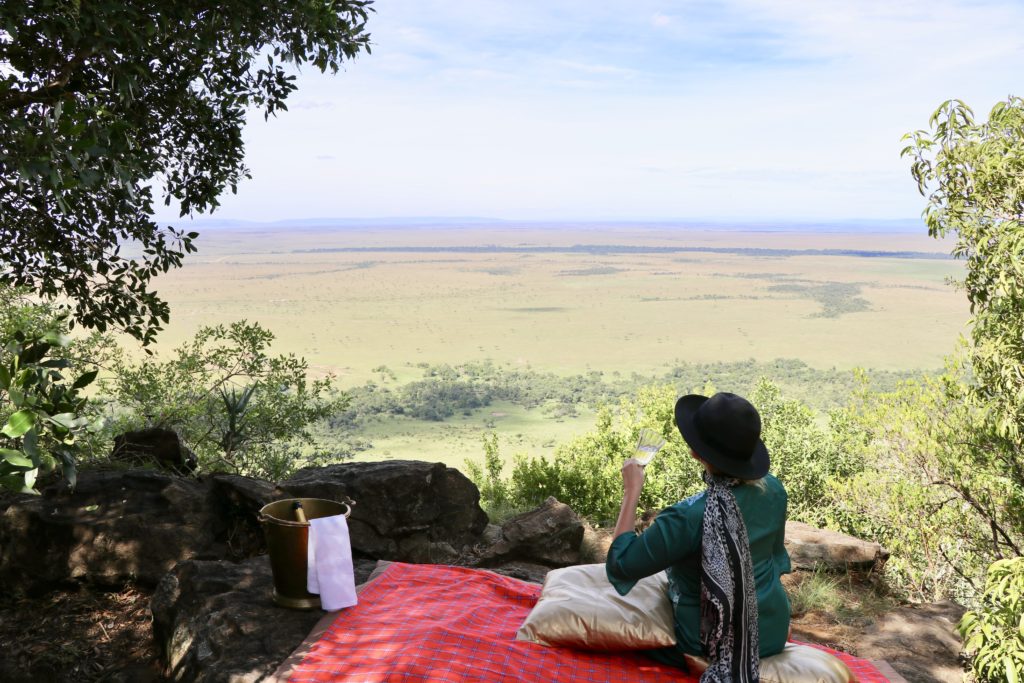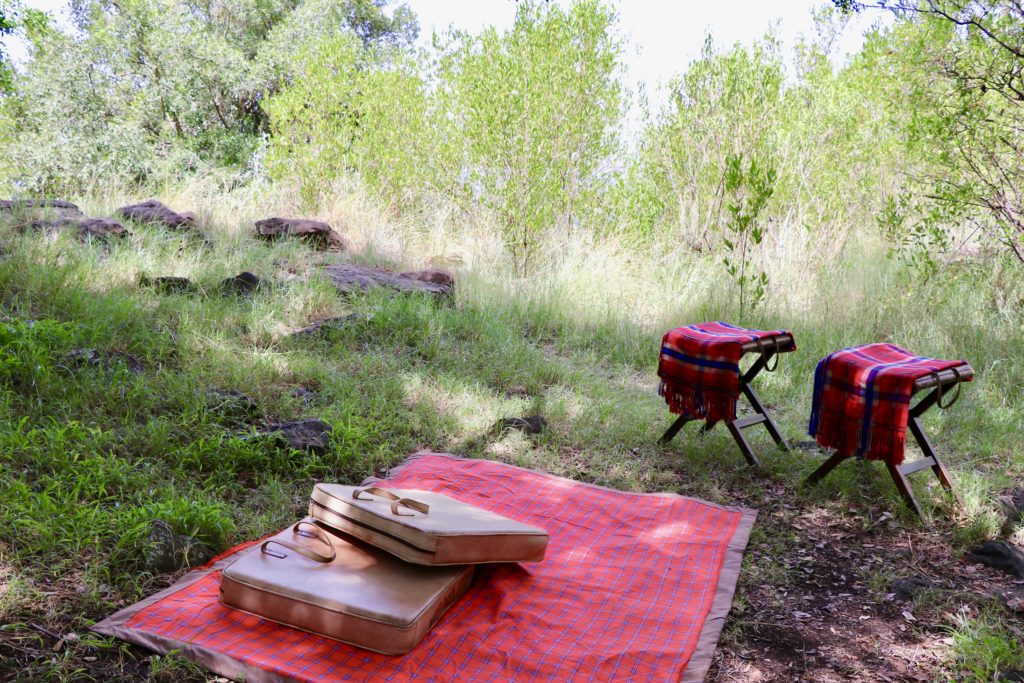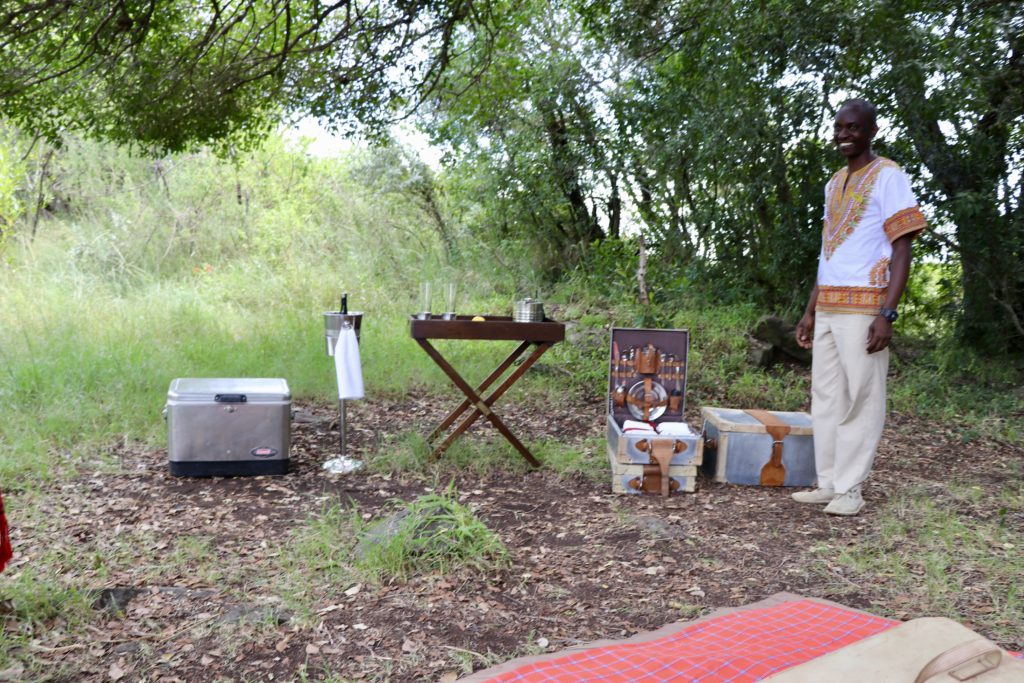 After finishing up our memorable afternoon picnic, we dusted off and headed back down the path to be greeted by our guide in the Land Rover. With our faces covered in an "out of Africa" buzz of smiles, we climbed in the truck to head down to a tree where a family of female lions were just spotted.
As a safari enthusiast and animal lover, I hear the words "lions" and immediately beam with excitement. As we creep closer to the grouping of animals, I stared in amazement at what transpired next.
We sat there for about thirty minutes just peacefully gazing at the animals napping, nursing children and enjoying the beautiful weather in the shade of a large tree. One mother even appeared to be "yelling" (or growling at her misbehaving baby cub).
While we sat there, our guide educated us on the interesting facts about these animals. Lions are the only cats that live in groups, which are called prides. Prides are family units that may include up to three males, a dozen or so females, and their young. All of a pride's lionesses are related, and female cubs typically stay with the group as they age.
So here under this tree, you can see a group of adult lionesses, who are all sisters, and all working together to raise the young cubs. They nurse together, hunt together, share kills for survival (food) and sleep together. As a pride they are stronger, more intimidating and can fend off any other predators from attacking the young and vulnerable cubs. Just watching them nuzzle, nap and interact with each other as a family unit was such a mesmerizing experience here in Africa.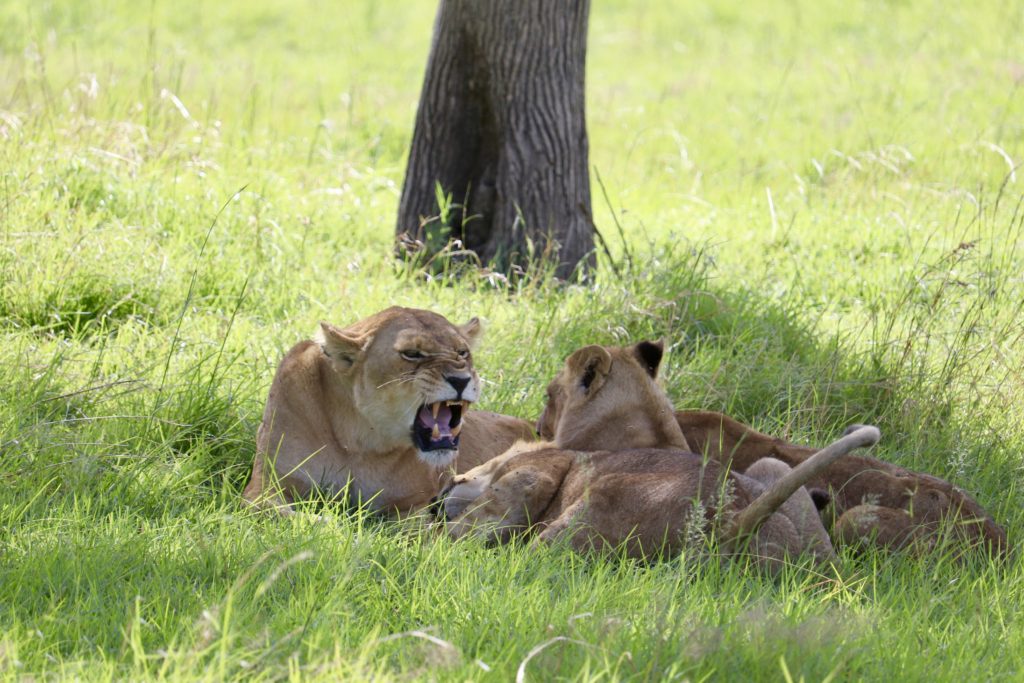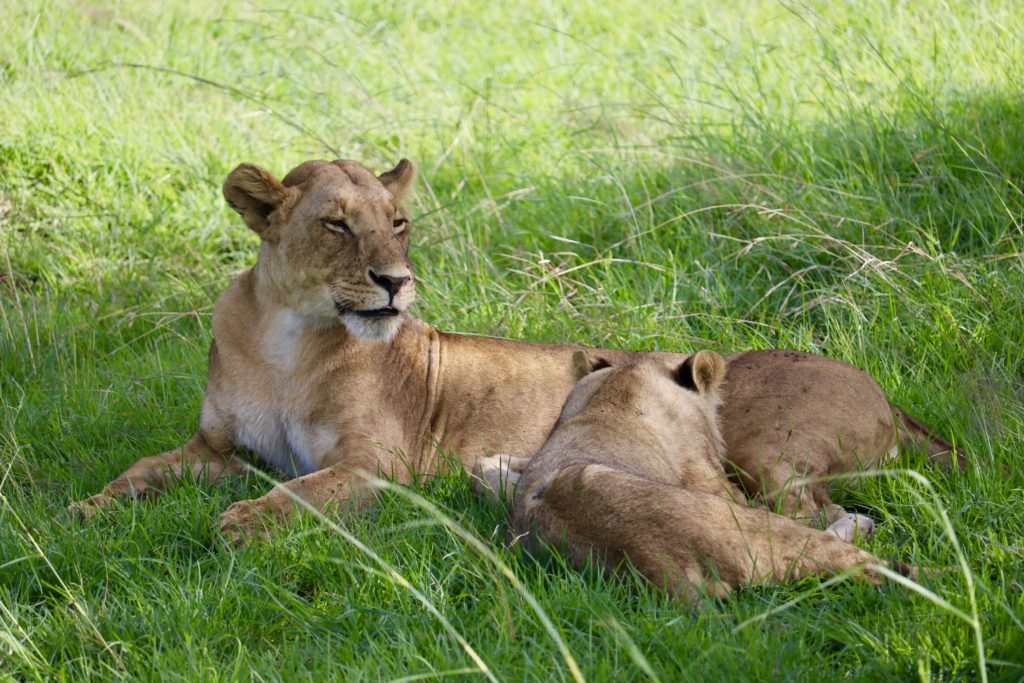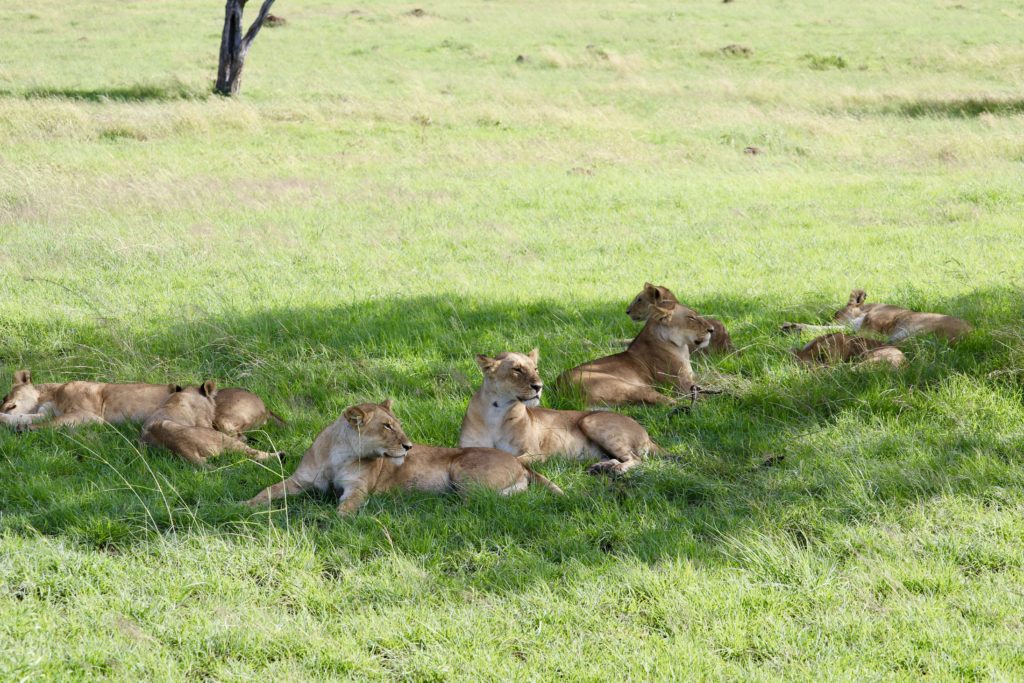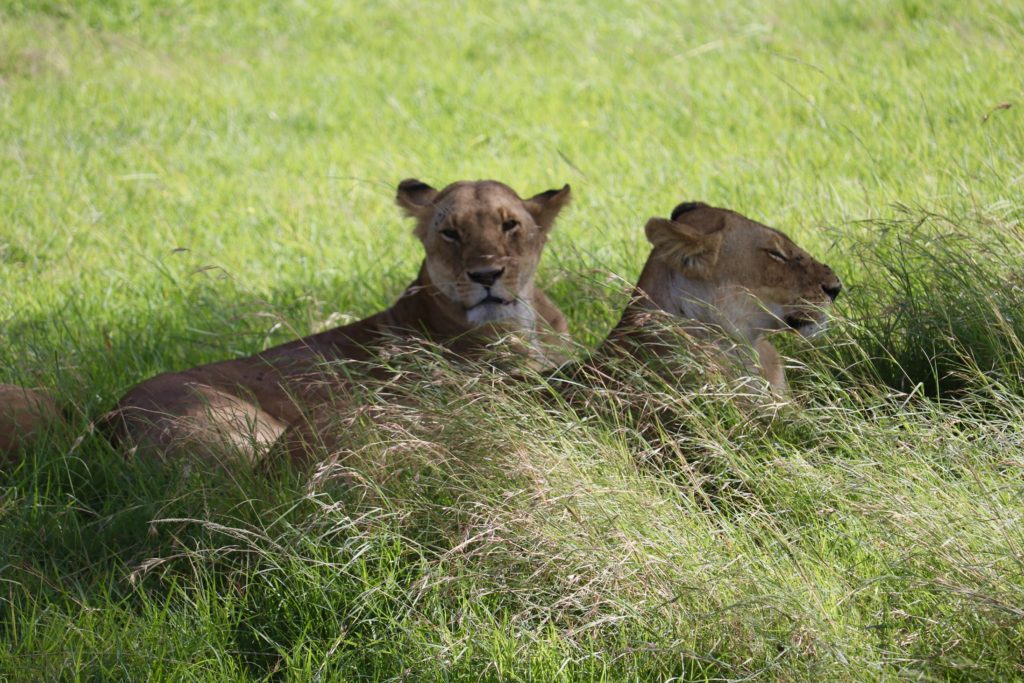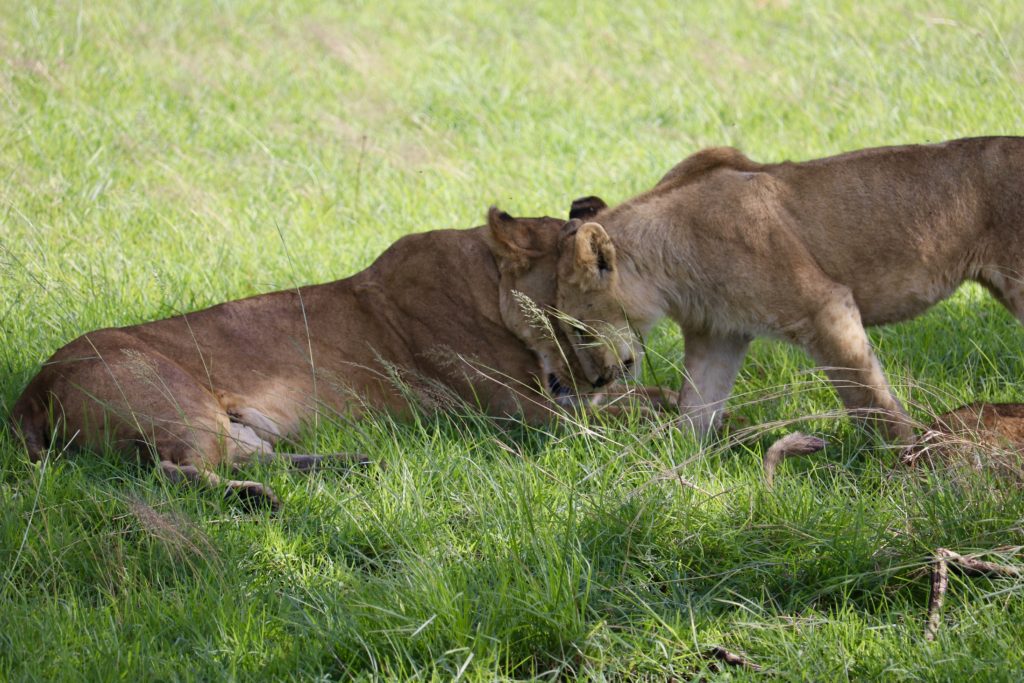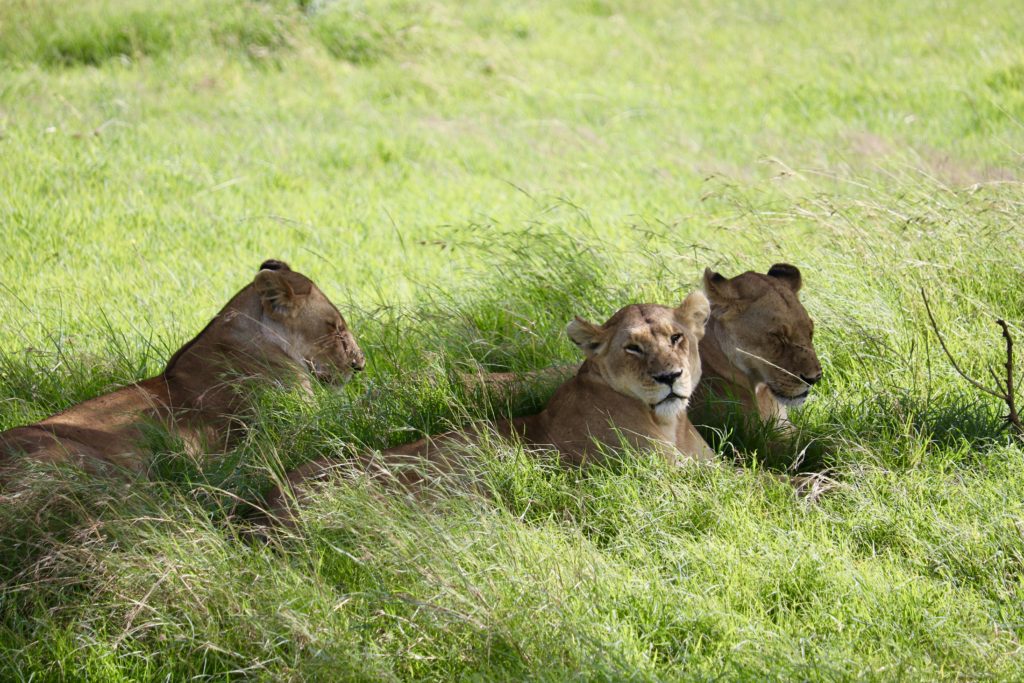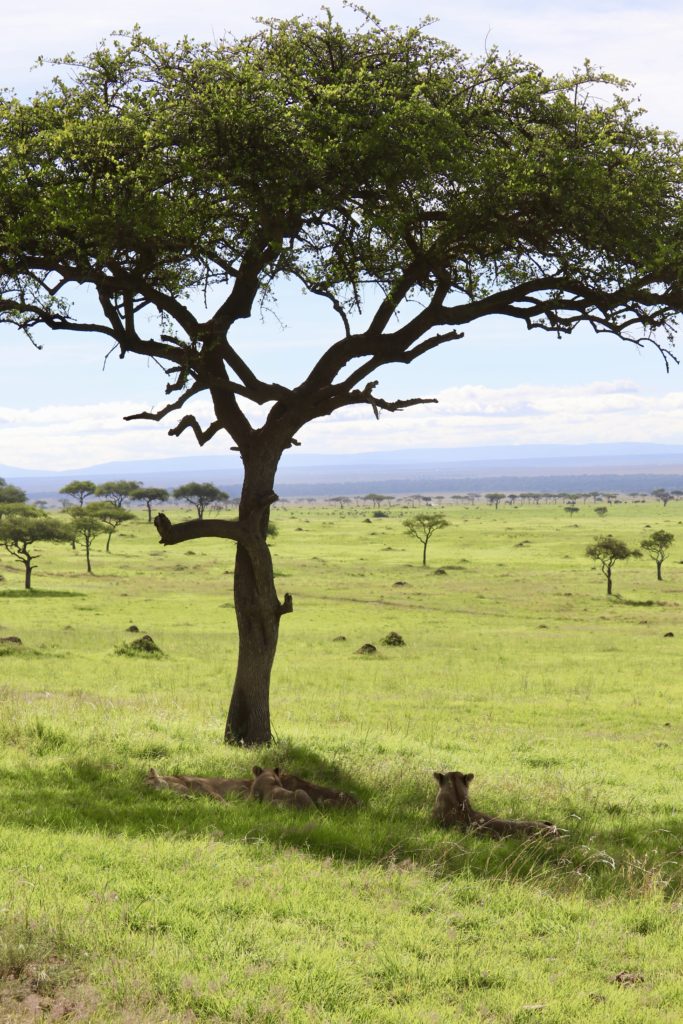 While observing the cats, suddenly we noticed the three larger sisters perk-up and seemed to be getting excited about something on the horizon. The lioness at the front of the trio began panting and growling looking off into the distance with a smile.
The animals' sense of smell and sight is mind-blowing. Nearly a kilometer away, a pair of older "retired" male cape buffalo were casually grazing there way over to the vicinity of the lion pride. Little did these cape buffalo know, they were walking right into a death trap!
The females then stood up and started walking in a stealth manner toward the prey. Long golden grass camouflaged the giant beasts in action as their children followed along to watch and learn from the professionals. Did these strong, fierce females catch the two old men and eat them up for dinner? Scroll down below to see the action and read about what came next.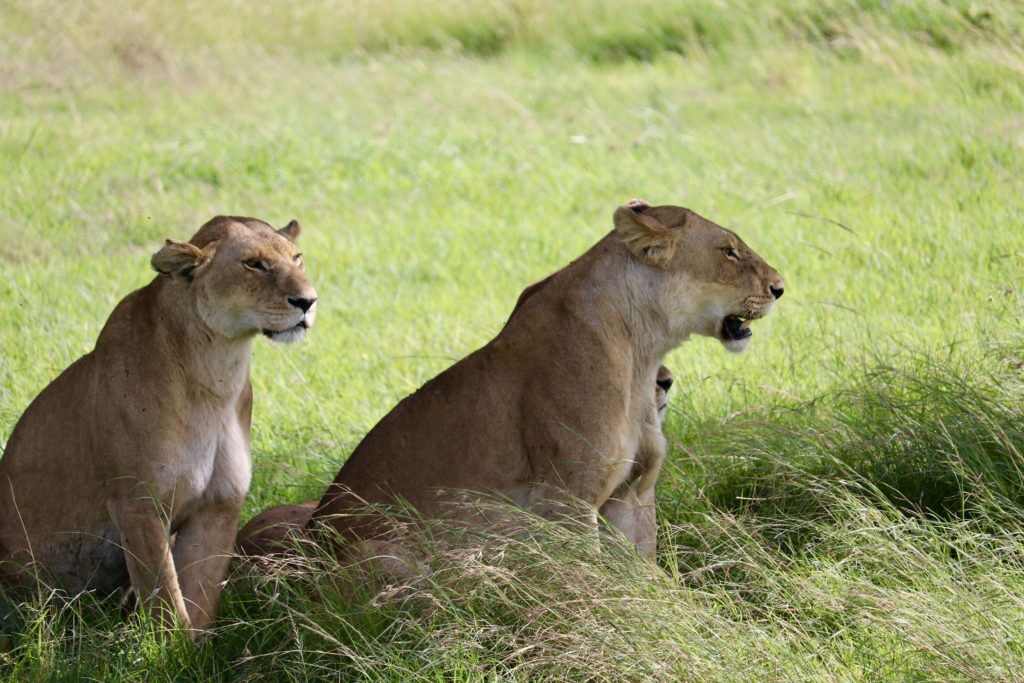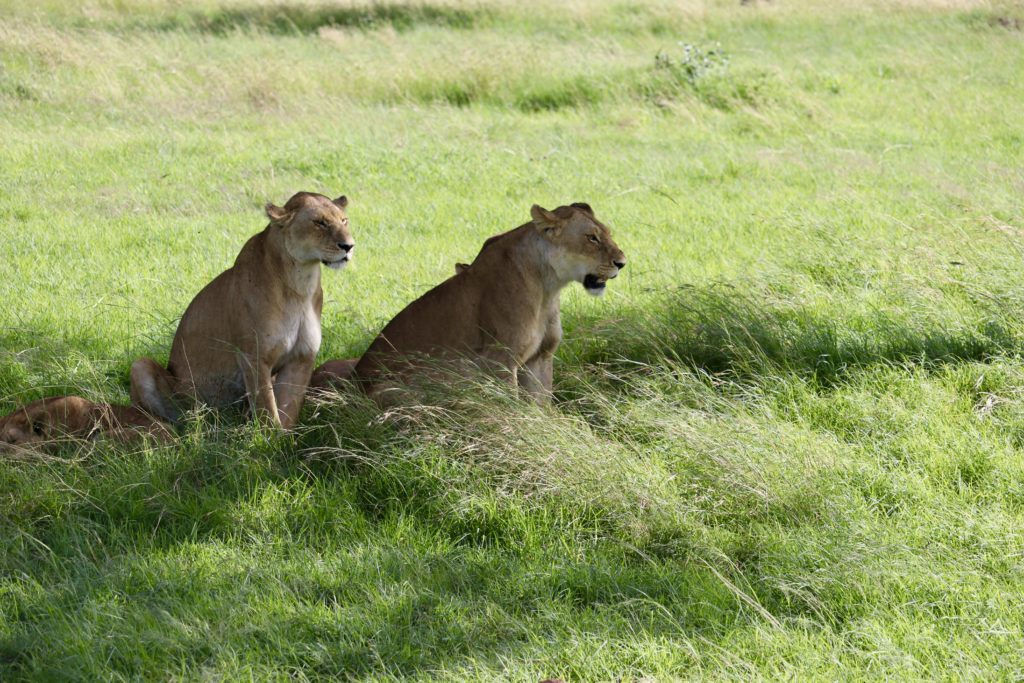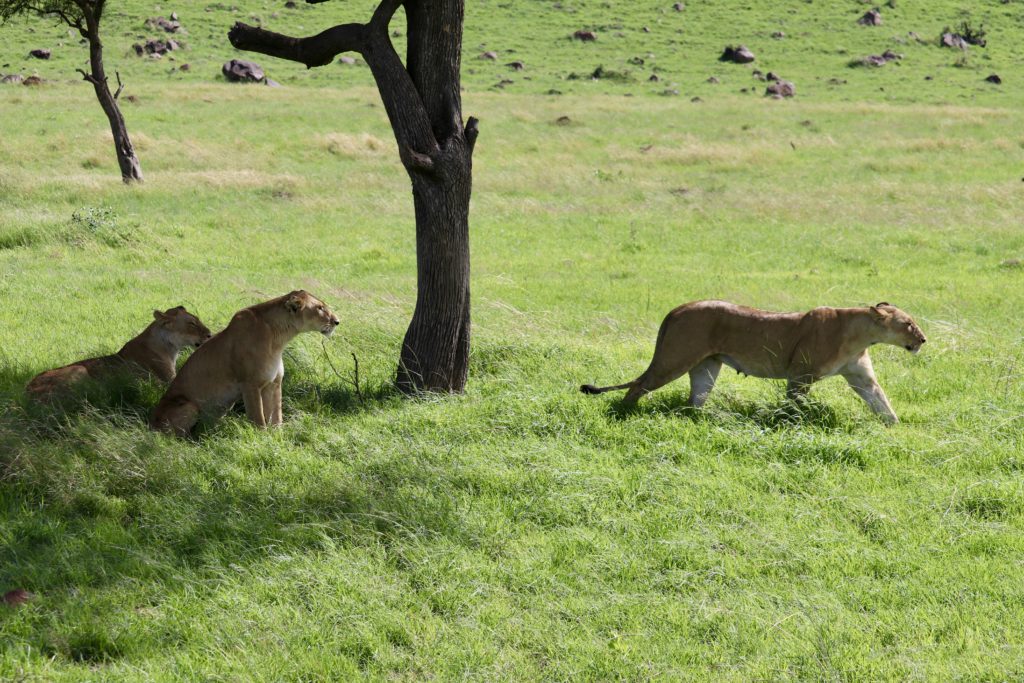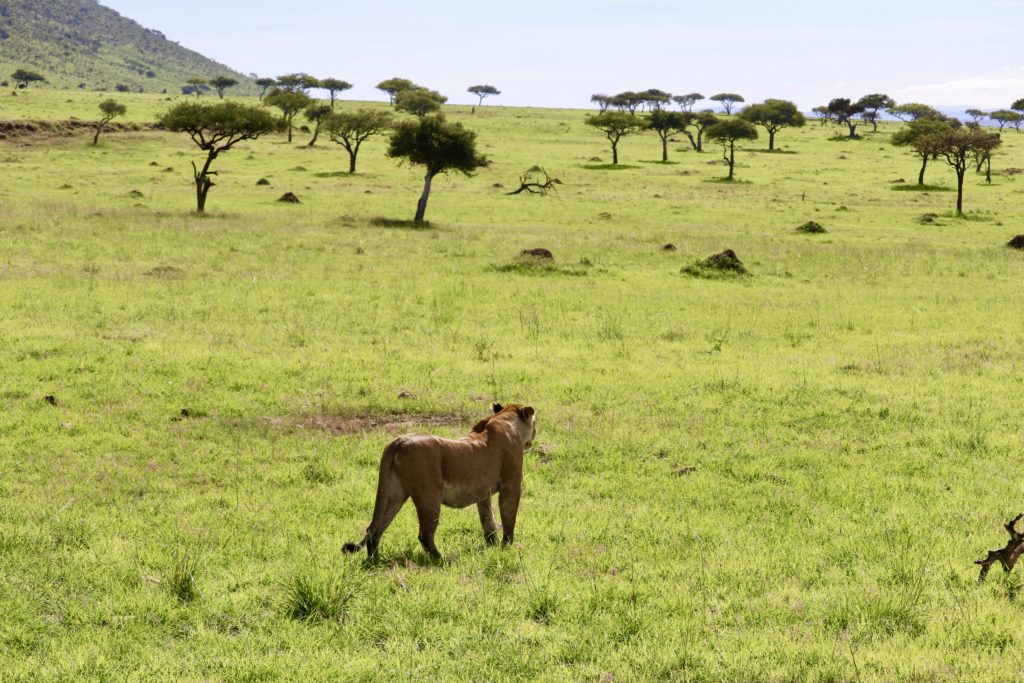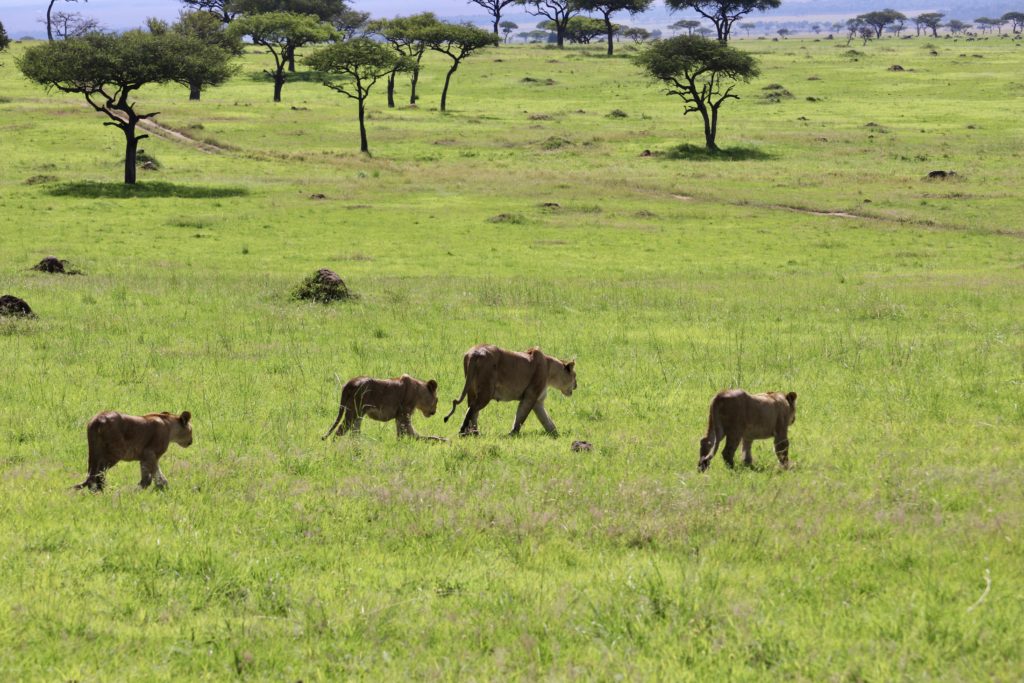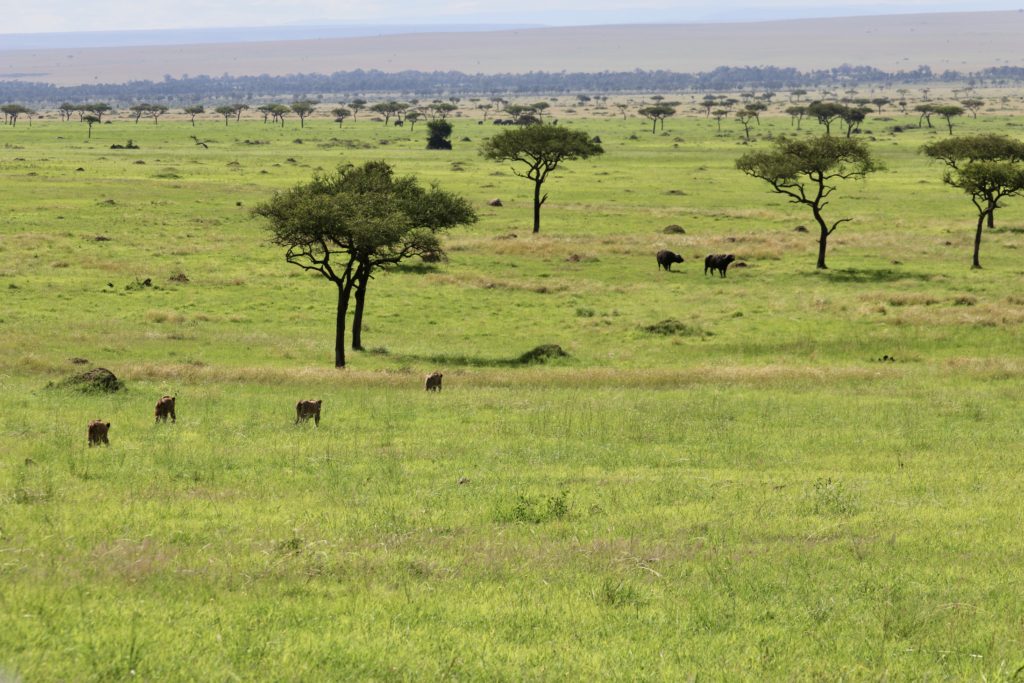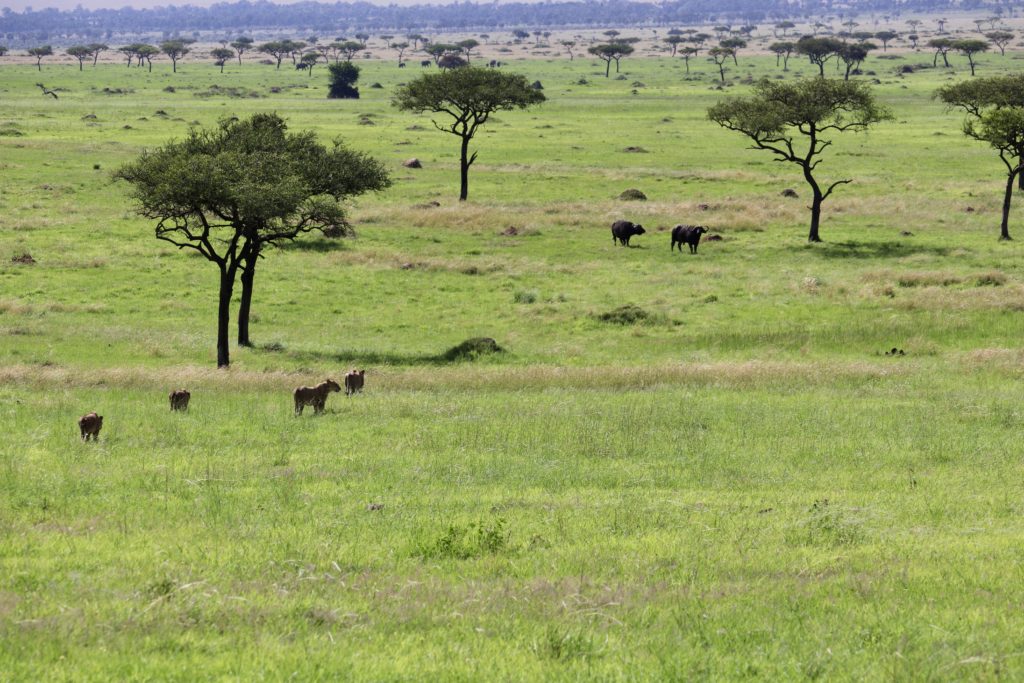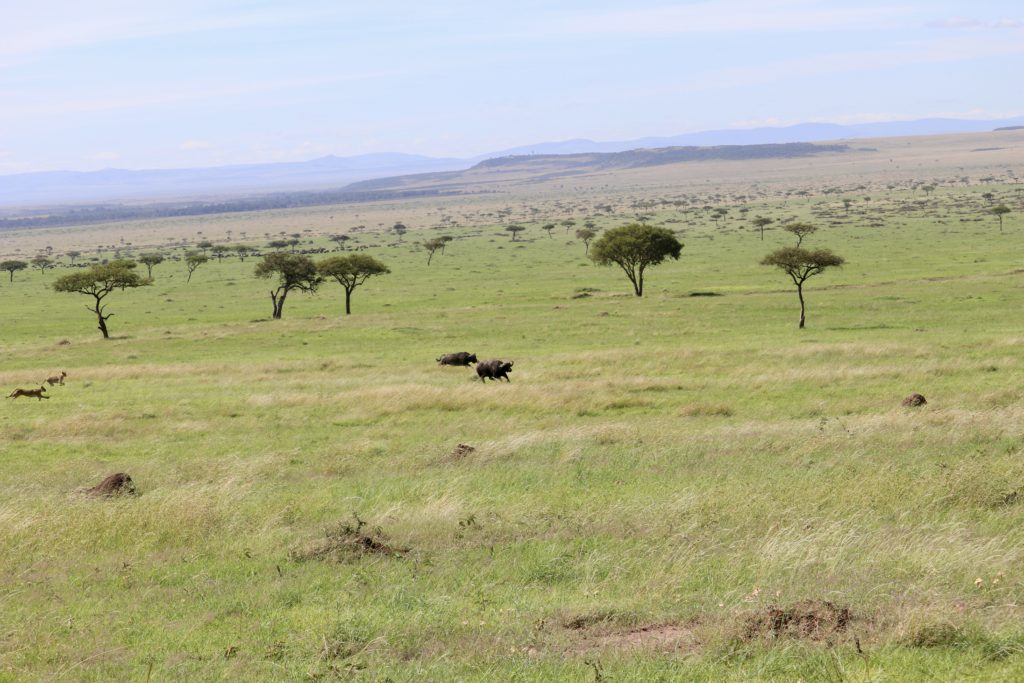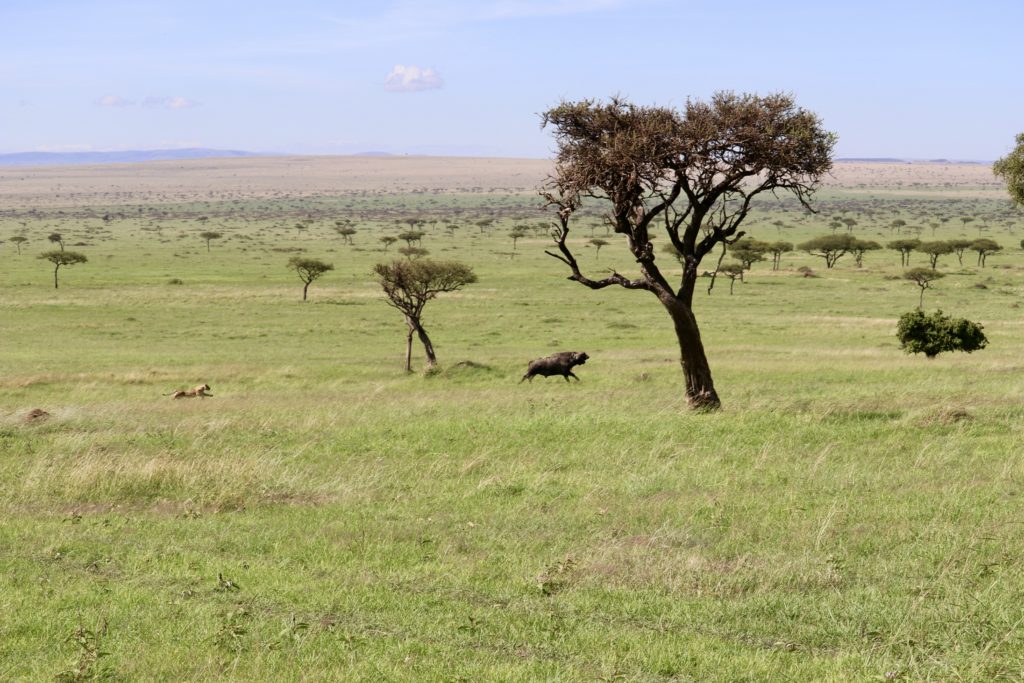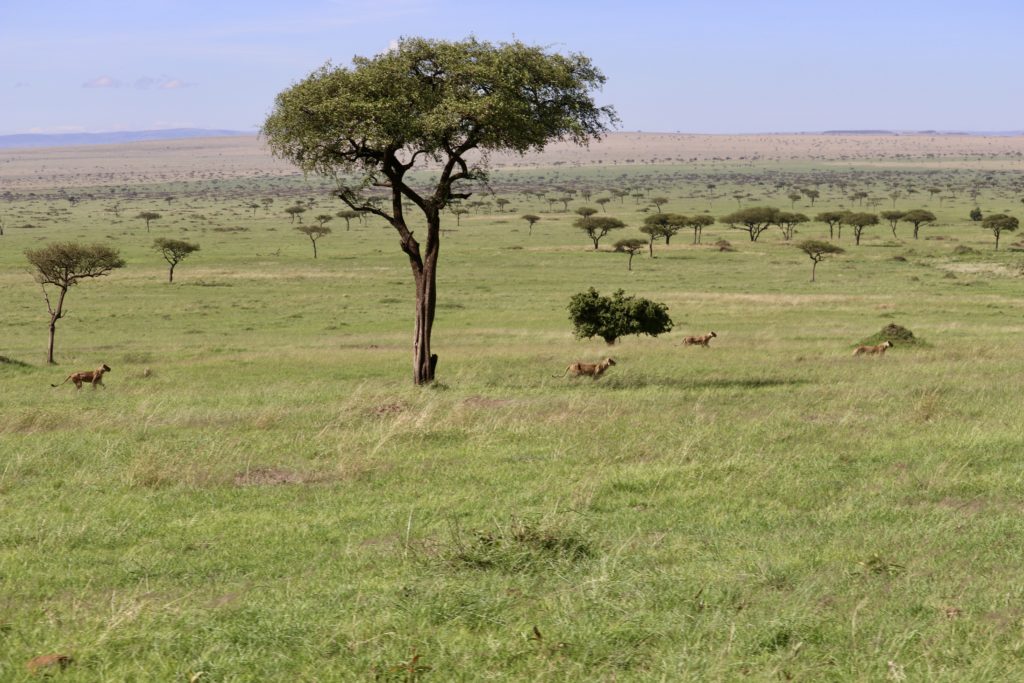 Despite a strong effort and intense pursuit, the cats miss their quick chance to snag the big buffalo and eventually give up. It was exciting to watch the action unfold and see the lioness leader get within nearly a few feet of tackling down the large beast for dinner.
But just when we though the action was over as the lions started slowing down the pace of their strides, something absolutely extraordinary happened next.
There was a large shaded bush area and the lions seemed to fixate on this particular space. Immediately accepting their defeat in catching the hopeful prey, they fixated all attention to something else – the shrubbery area. Suddenly we noticed newborn cubs appear, several of them, nearly ten of them! The mothers had strategically hidden the youngest of the cubs (newborns) in this bushy area while they were out enjoying the day and hunting. It was like watching moms pick up their babies from daycare. Our guide explained to us that the sisters actually plan and calculate the births of newborn cubs to occur around the same timing. This way, they can work together as a stronger numbered pride to protect, nurse and raise them.
The mother lioness' then carefully lined the older cubs, along with the newborn cubs,as they all walked back up the hill to the shaded tree for an afternoon nap. The family, a grouping of the adult sisters with their collective children (who are all technically cousins) walked in formation as a pride.
While observing the female-led pack, we realized that the lone male lion (the king, and likely the father to the majority, if not all the children in the pride), was perched up on a distant hilltop fondly looking down upon his legacy. It was hilarious to see him sitting up there — cocky, proud and yes, oh so lazy. The male lion typically does not engage in hunting, since he will just get first dibs on whatever the females hunt down and kill. The male also lives solitary and rarely engages with the children or females, unless he is in the mood for mating or eating of course. Is it me, or are the male lions just like human males? Haha,only kidding.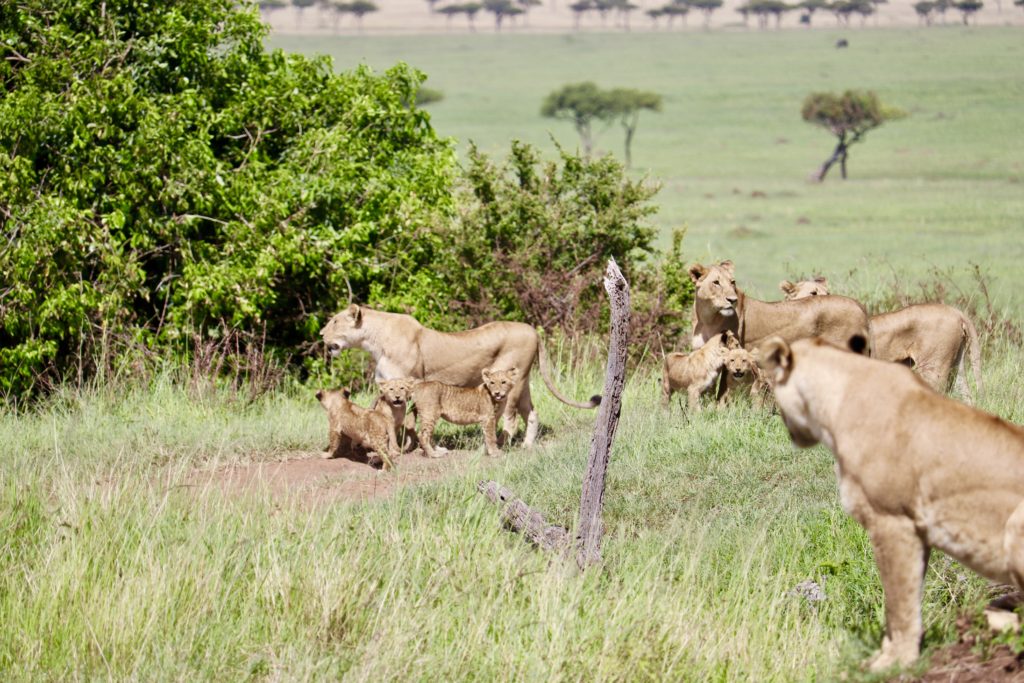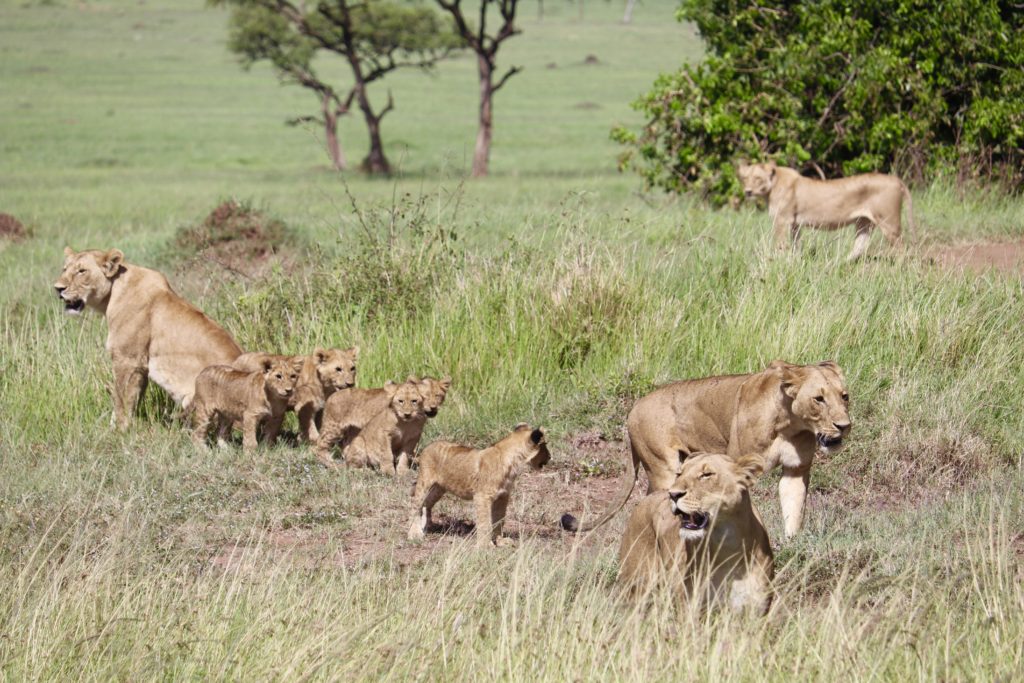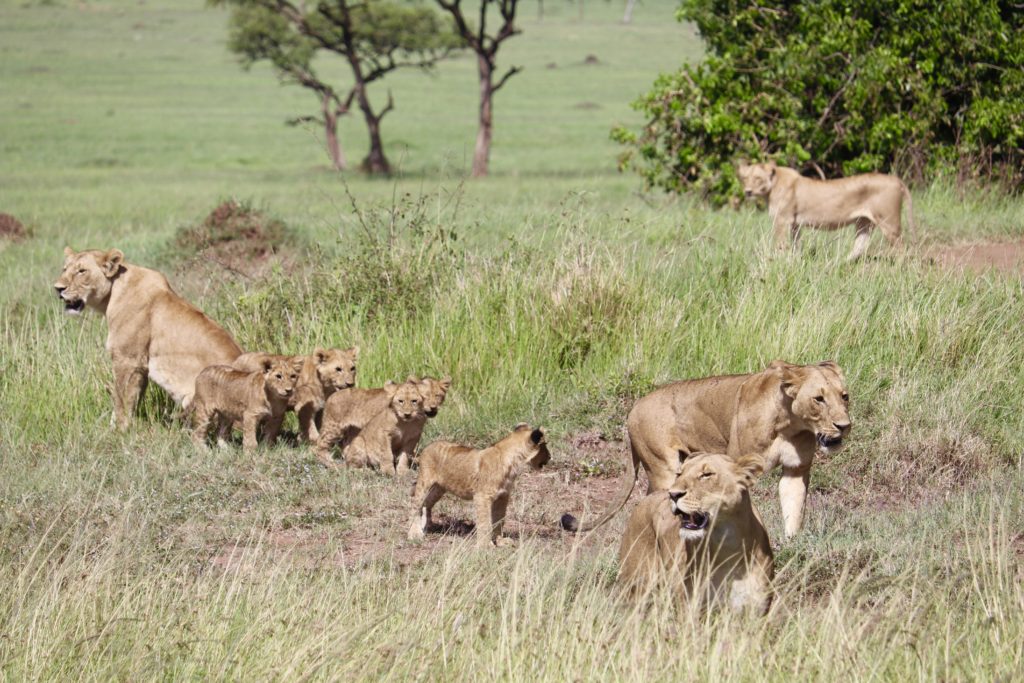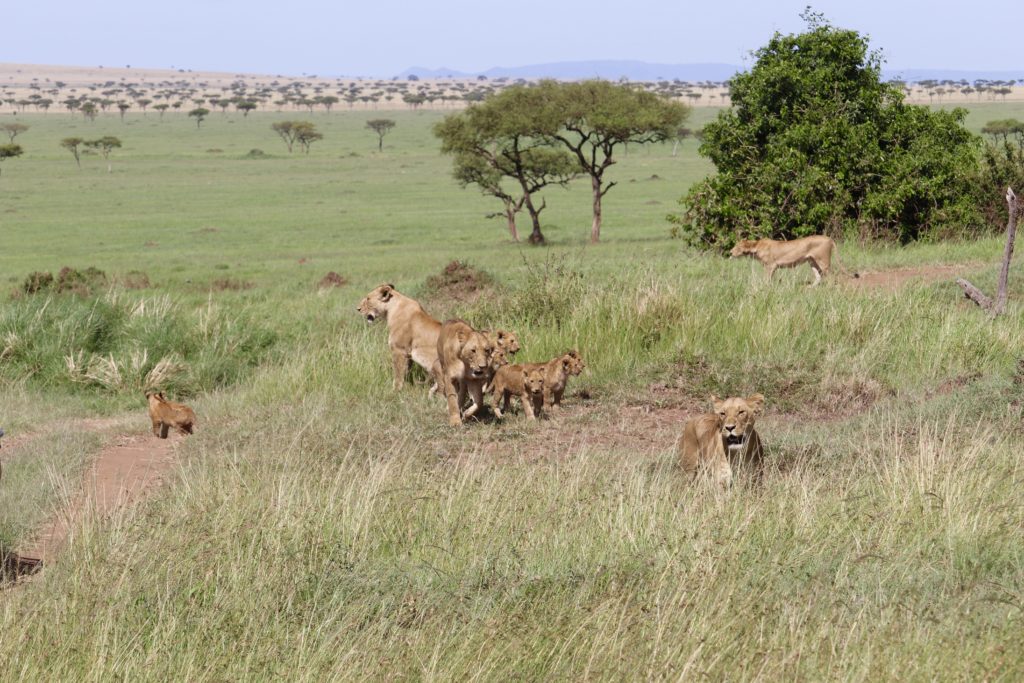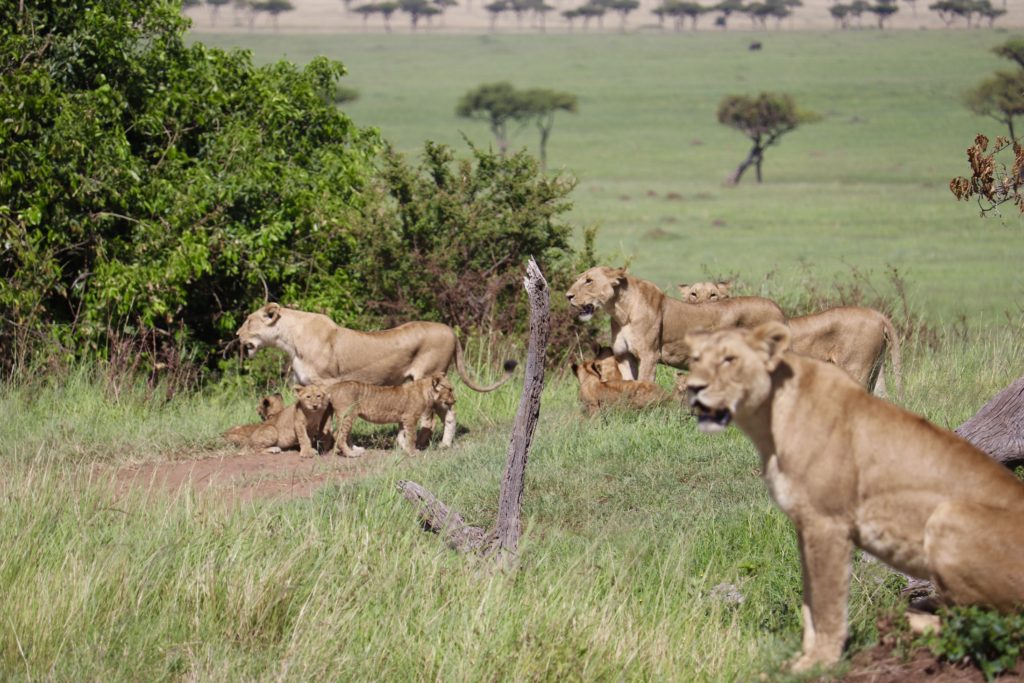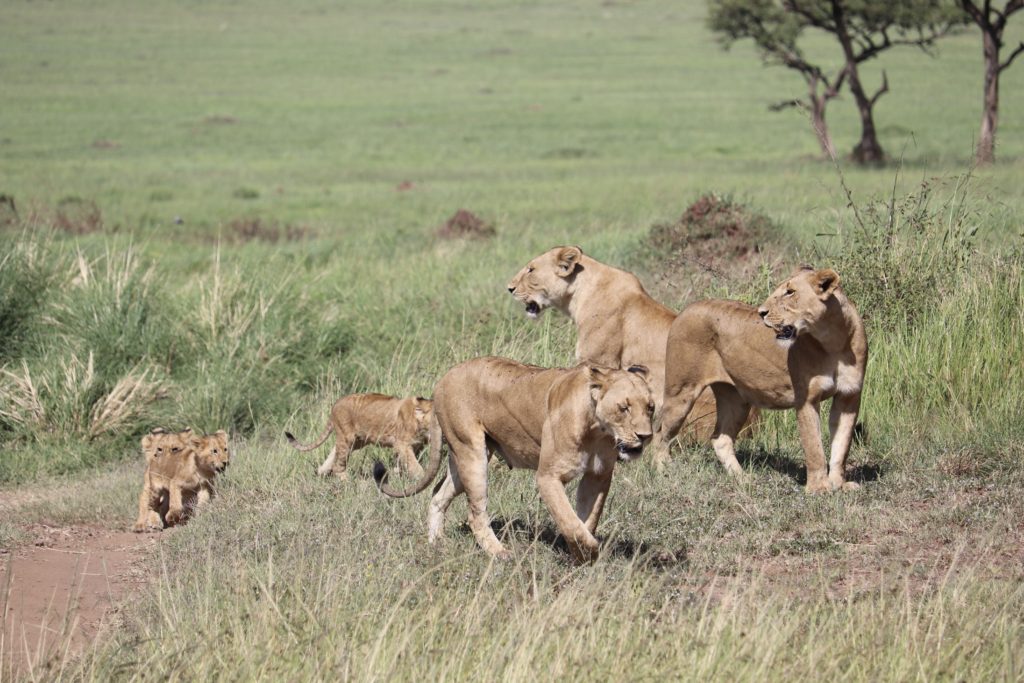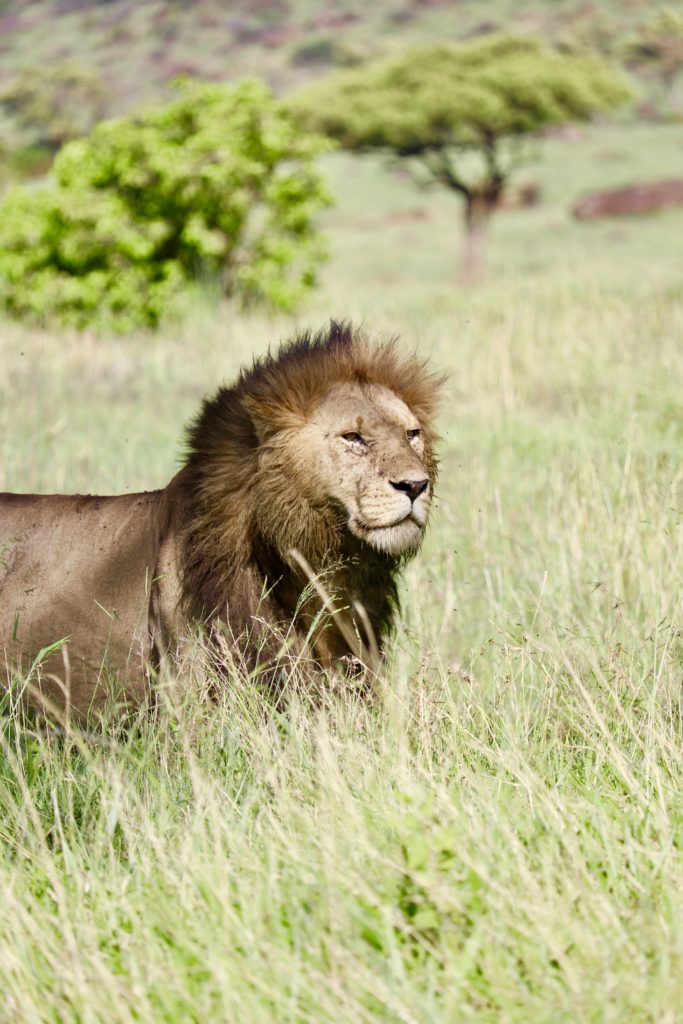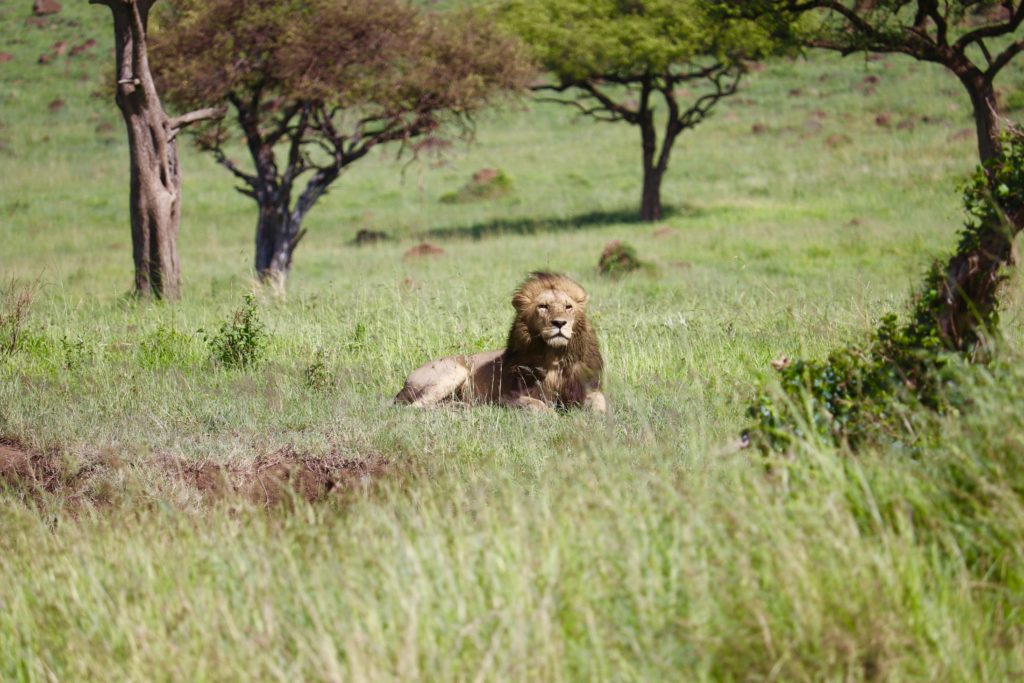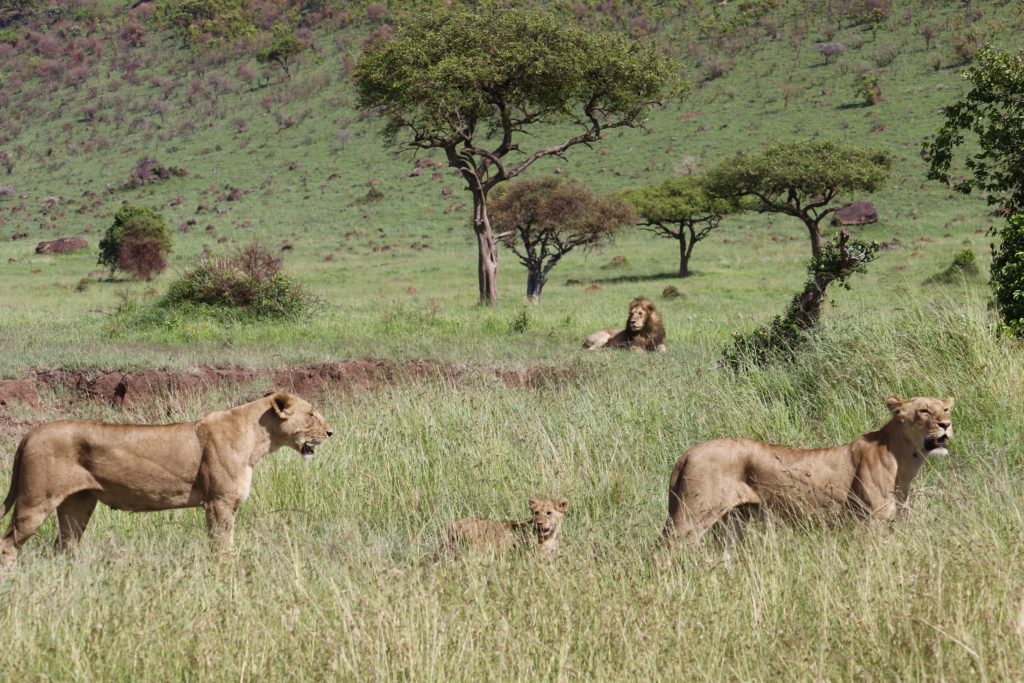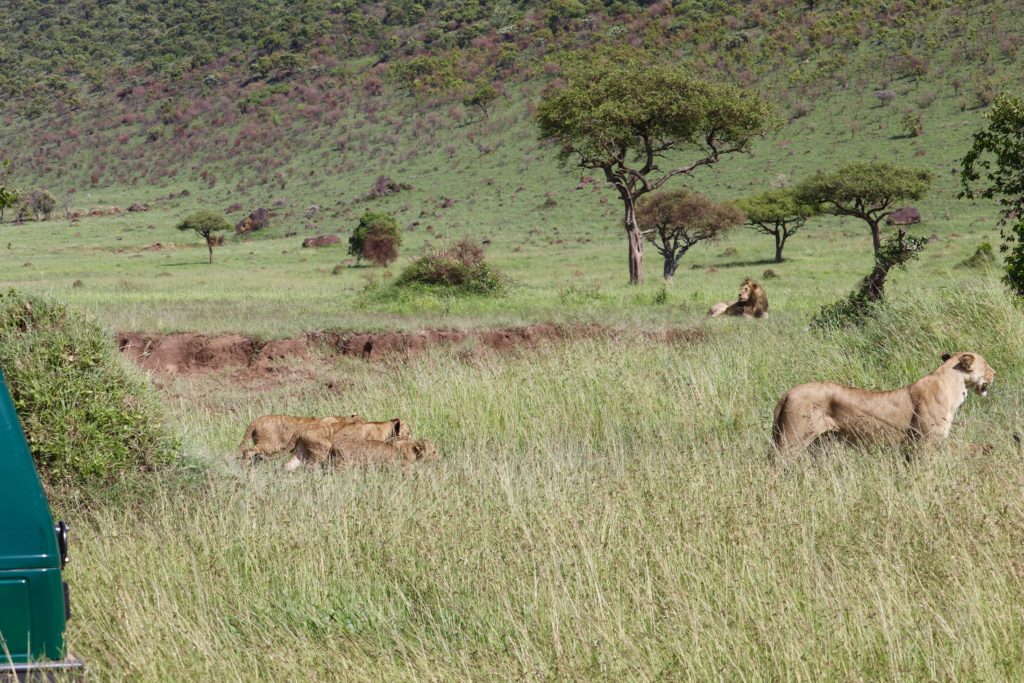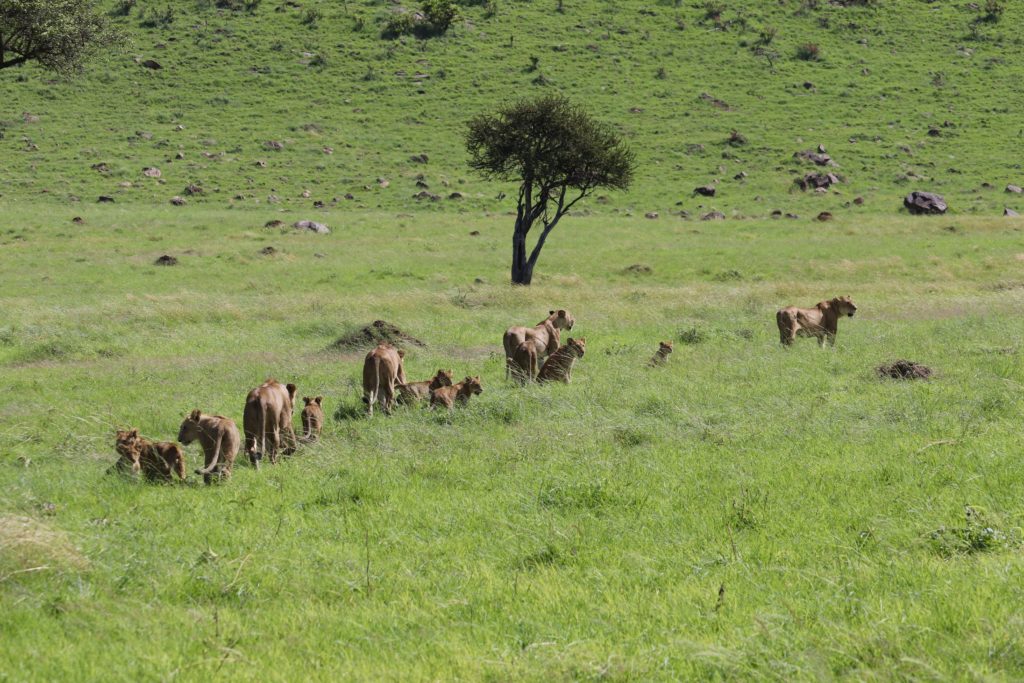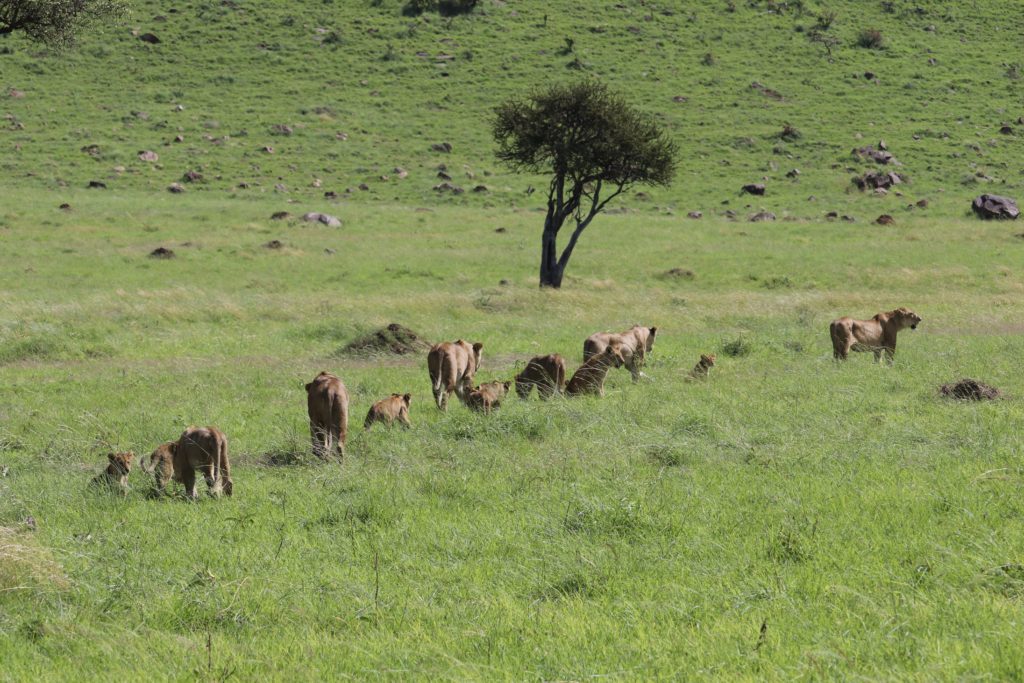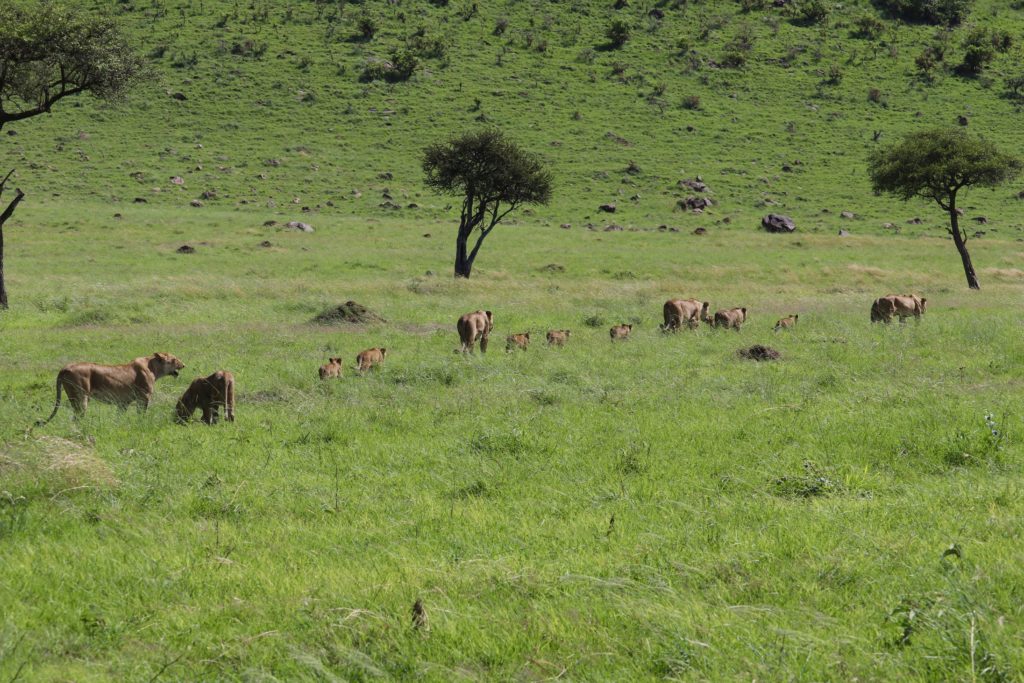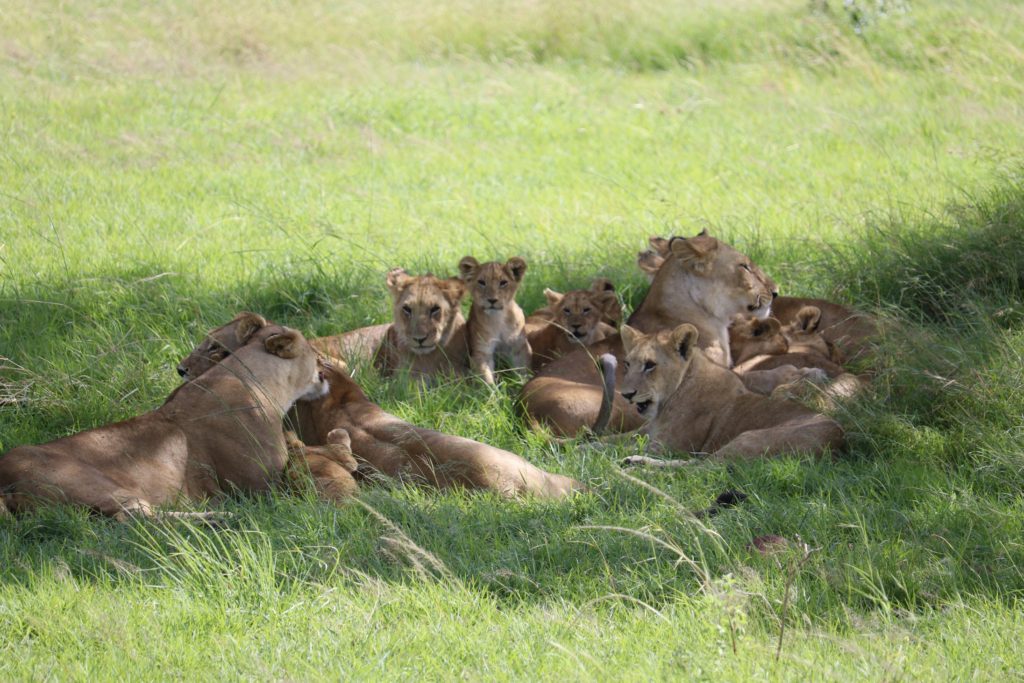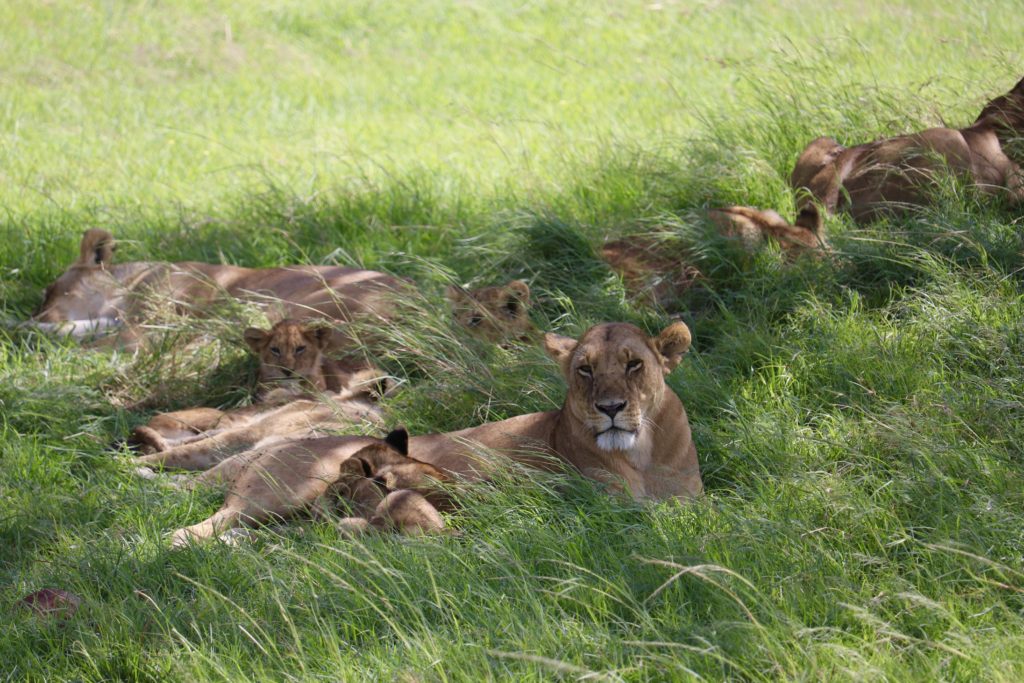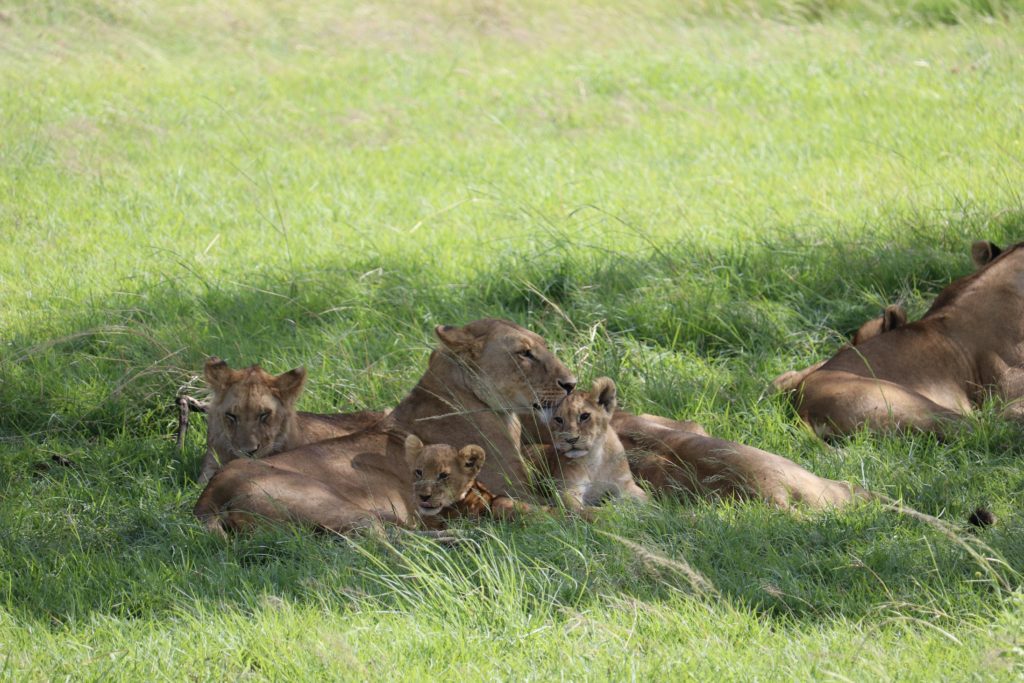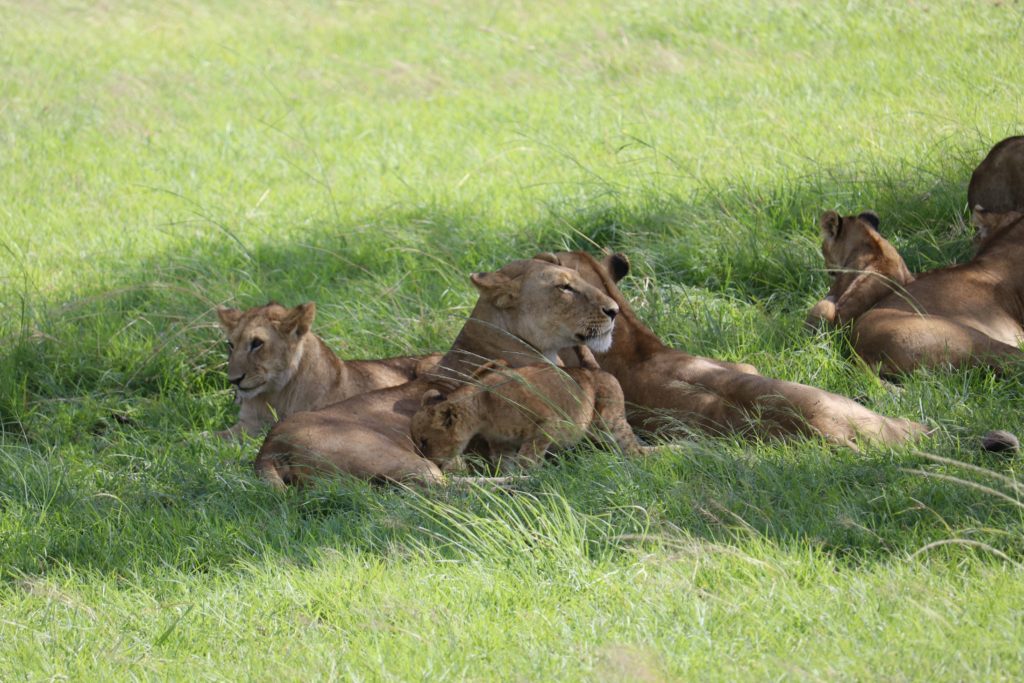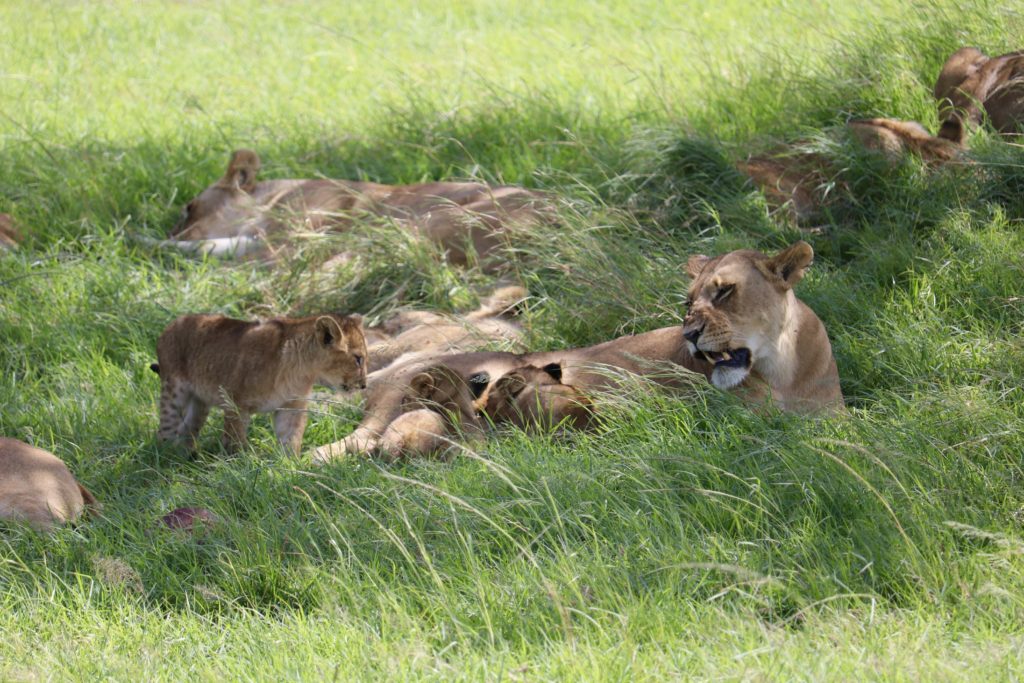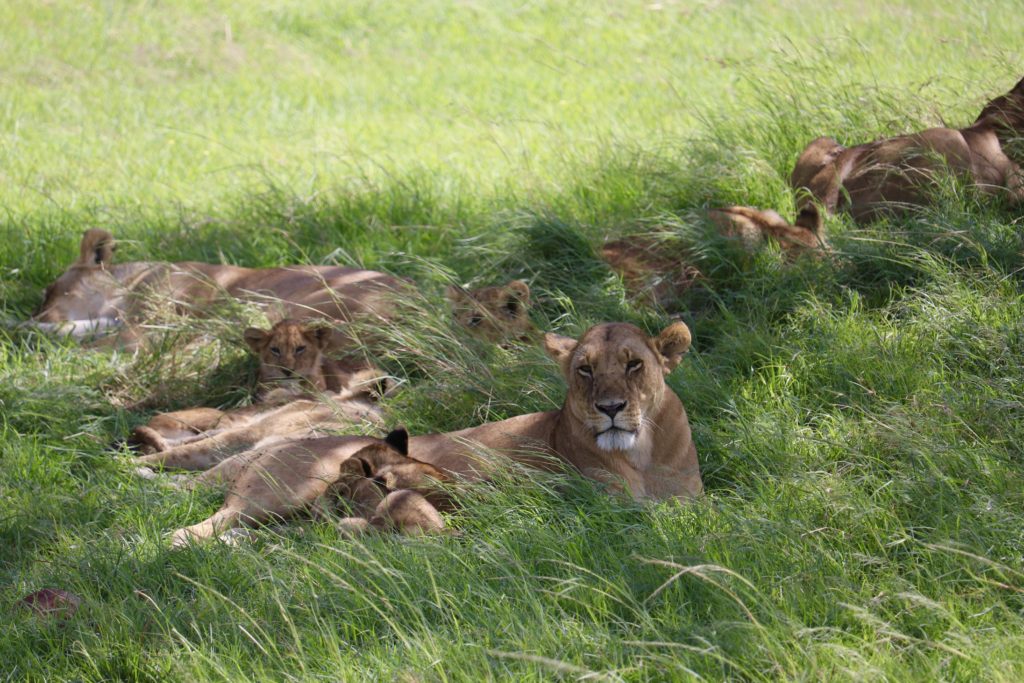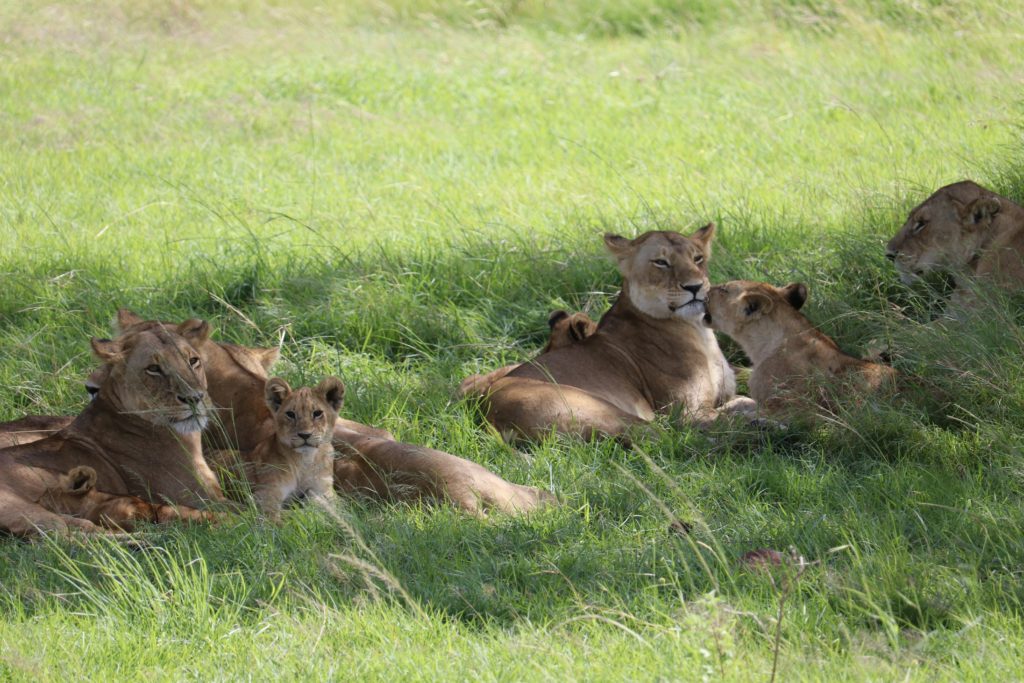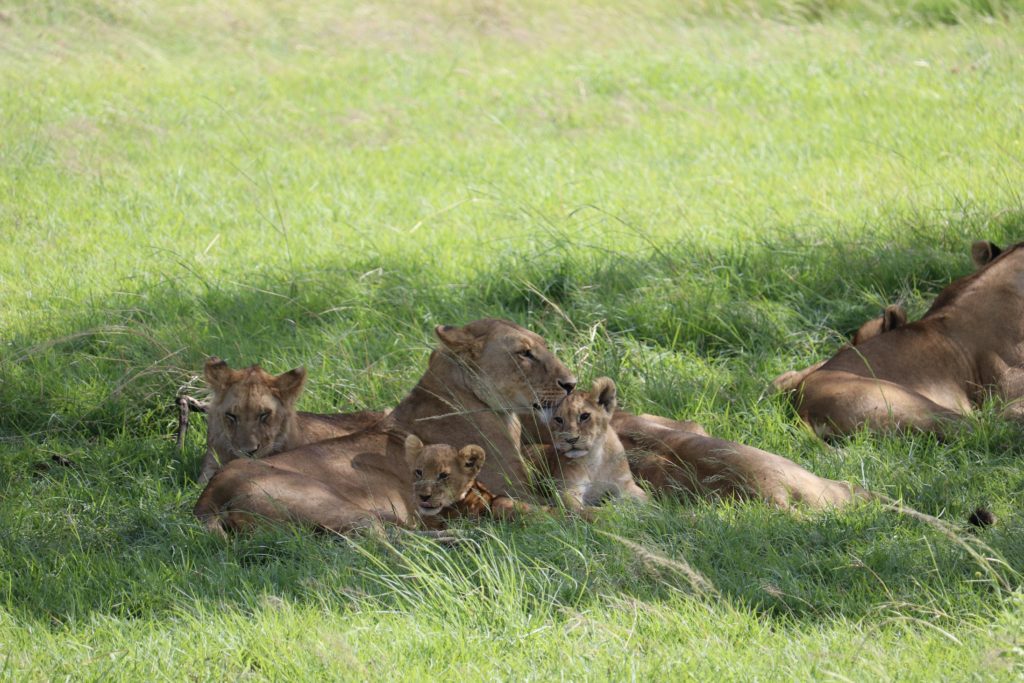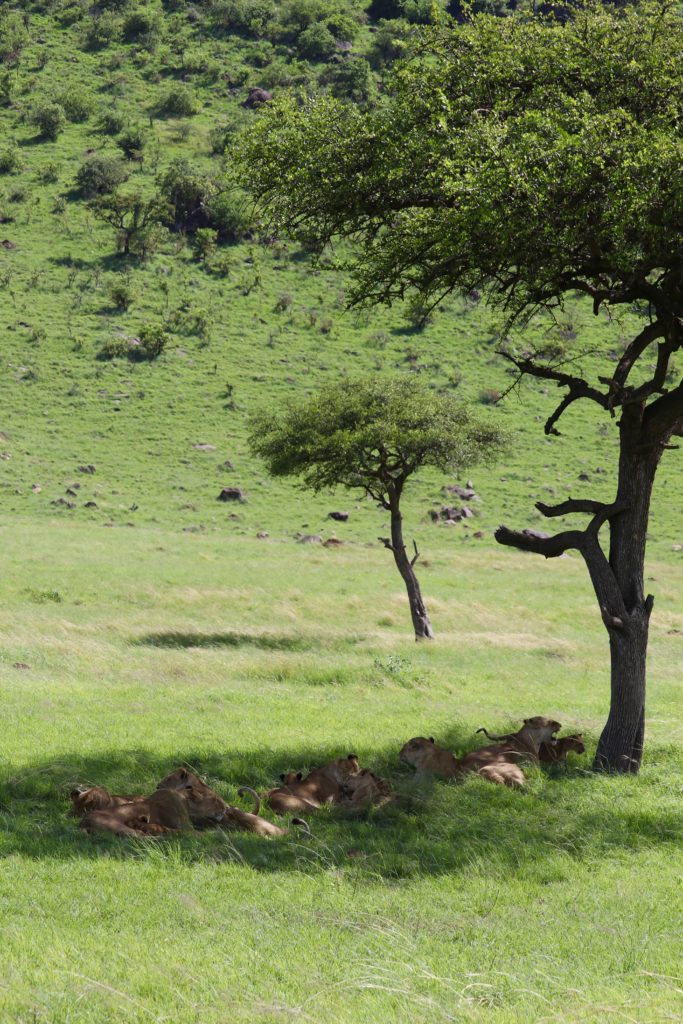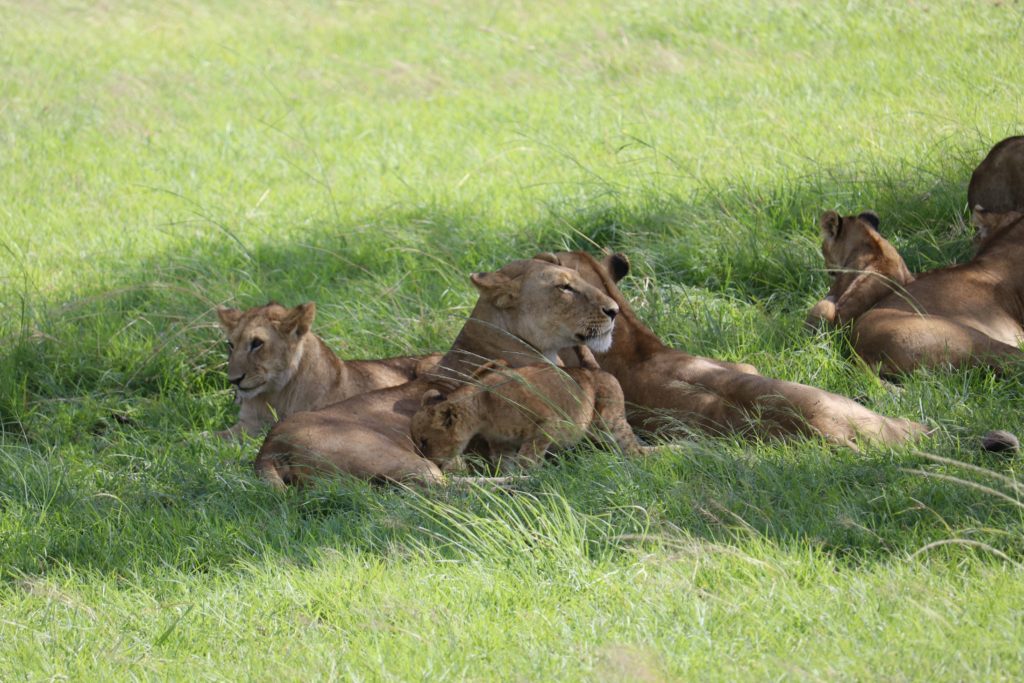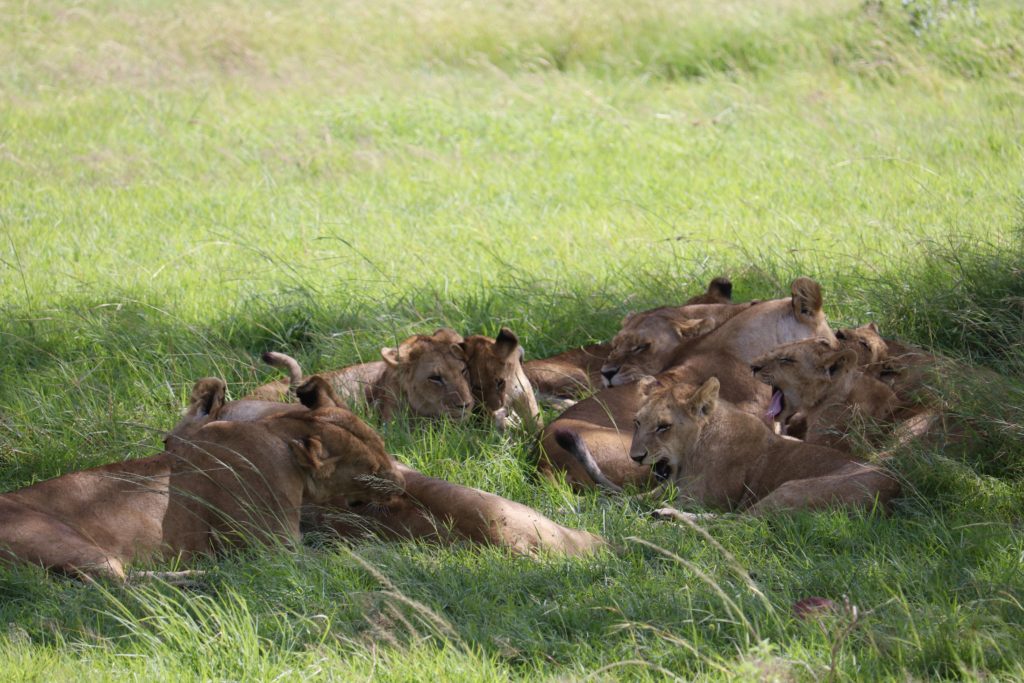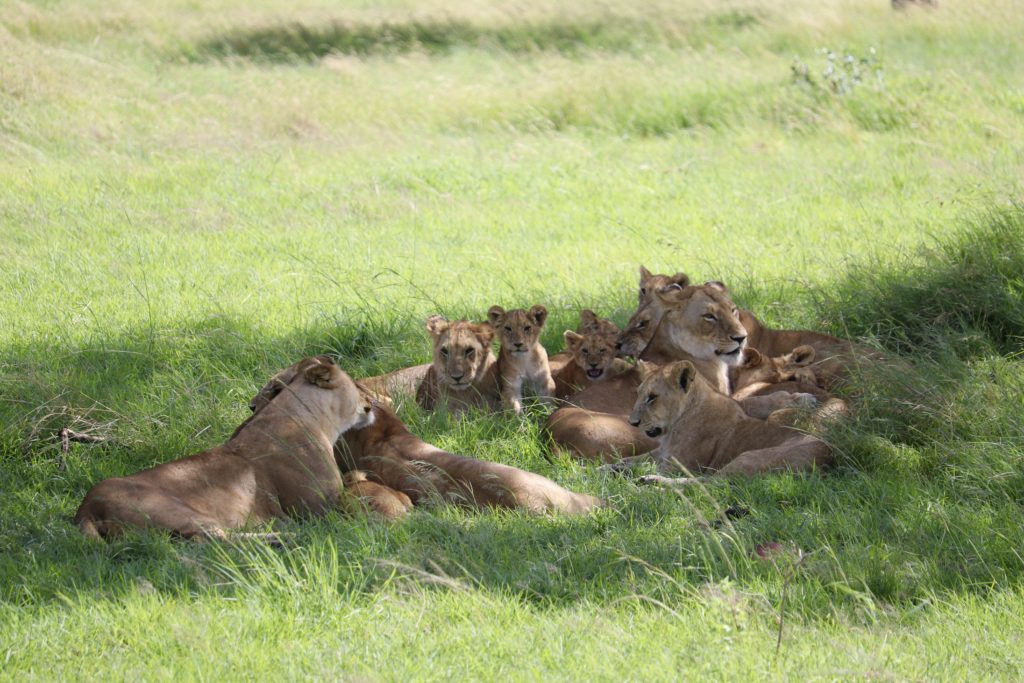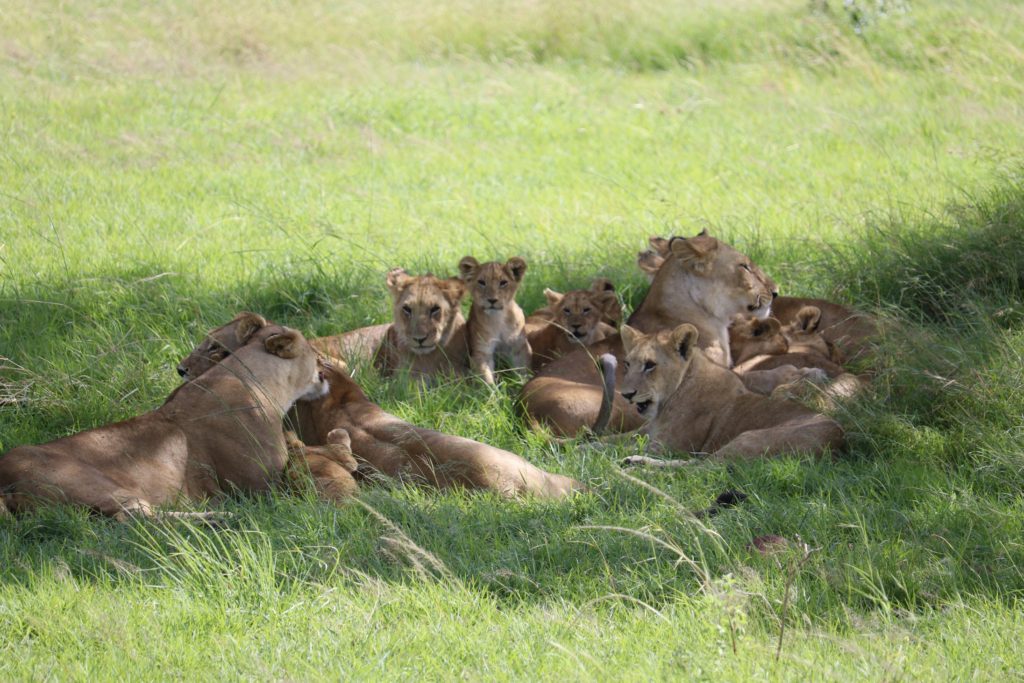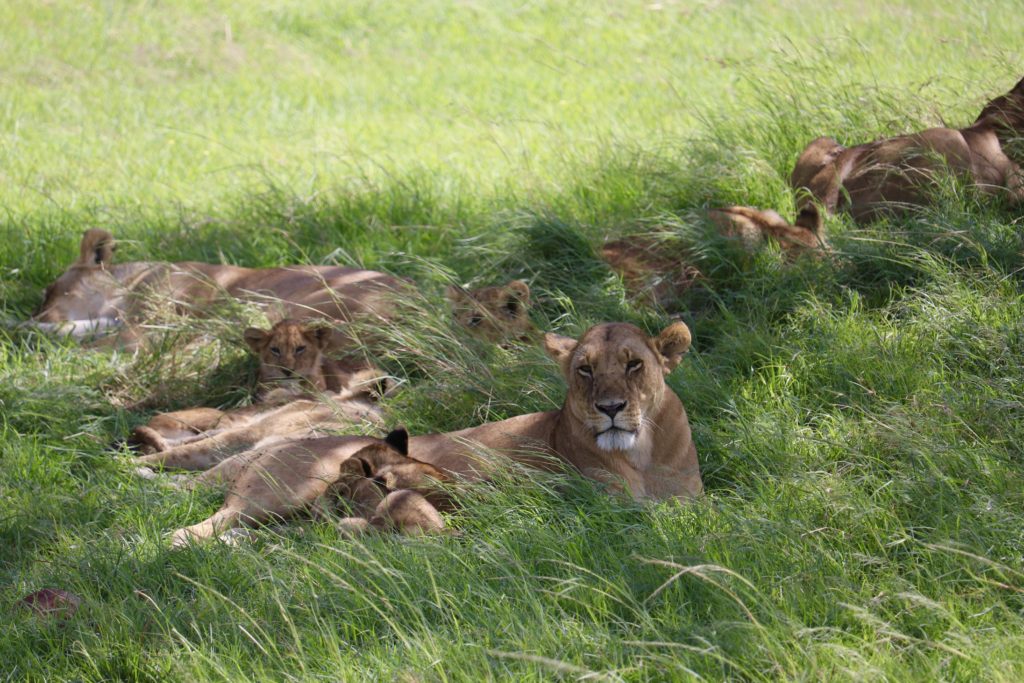 What a picnic, what a day, what an out of Africa experience! For planning the ultimate safari experience in Africa, checkout Natural World Safaris. Thanks for following along on this insider experience in Kenya at Angama Mara. As always, if you have travel questions or ideas, please contact [email protected]. Until the next sweet escape, ladies!