Always embrace the crazy and unexpected turns of life, because they often lead you to the people who will change it forever.
When fate took me to the Great State of Texas for a brief period of time, I was far from my New York roots and finding myself in desperate need of a girlfriend to bless my lost heart. I will never forget the glorious day that our paths crossed. Her name was Dallas. She had bouncy strawberry blonde hair, a smile that could light up the darkest of rooms and yes, she was as Texan as they come – stylish boots, a family ranch, adorable accent and all the greatness that comes with being a gorgeous gal from Texas.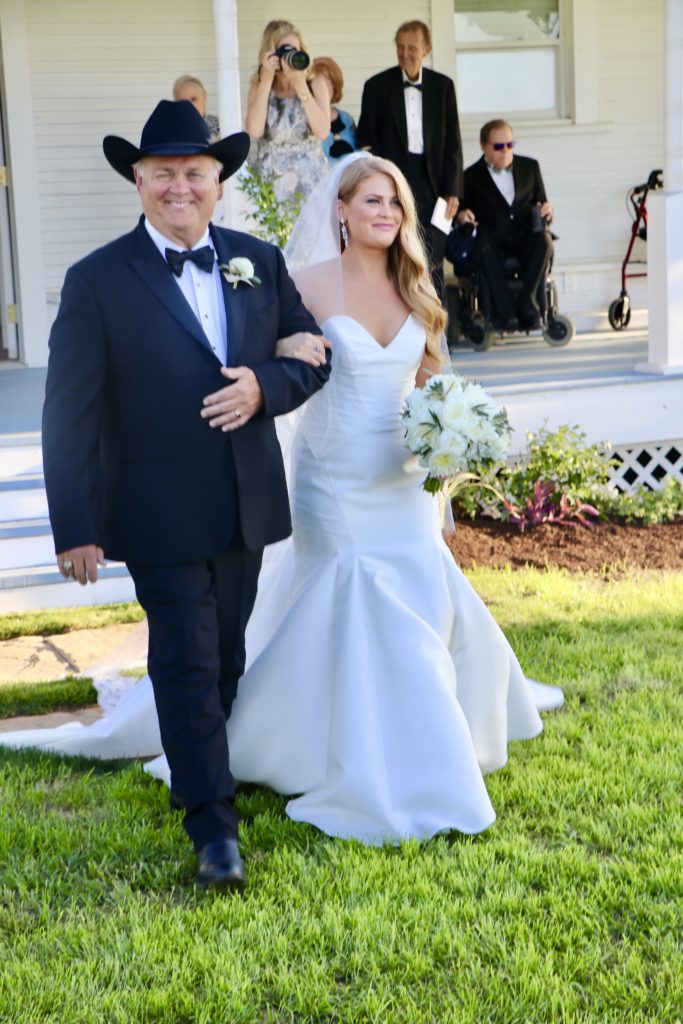 Aside from the visible Texan qualities, what captivated me the most about Dallas was her heart – it was bigger than the size of Texas and made of pure gold. Her loyalty, devoted faith and encouragement during the hardest of times were qualities that positively impacted me as a woman forever. When you meet a woman that is as beautiful on the inside as she is on the outside, you can only wish the absolute best for her and hope that she finds someone with a heart to match in size.
Despite moving back home to New York, Dallas and I have stayed in touch over the years, following our respective life changes and love stories. When Dallas found Ryan and shared news of their engagement, I could not have been happier for her. She had met a man who absolutely adored her to the core – and that is just what she deserves.
Back to the very first day of meeting Dallas, if you asked me what her wedding would look like a decade later, without hesitation I would state three key words: big, Texas, glamour. And here we are, nearly a decade later and I am looking back at memories made over the weekend at a glorious wedding that could be described with these very same three words: big, Texas, glamour.
After a spiritual exchange of vows, rings and kisses, the couple joined guests at a lively cocktail reception near the iconic red barn. Adorable kiddos were kept busy with activities at the tiny farm table while the adults sipped signature southern cocktails. As the sun started to slowly set over land that many call "God's Country" the guests were escorted to a sit-down candlelit dinner with mouthwatering seasoned steaks and salads. After toasts and first dances, everyone rejoiced in a night of dancing until the stars went blue.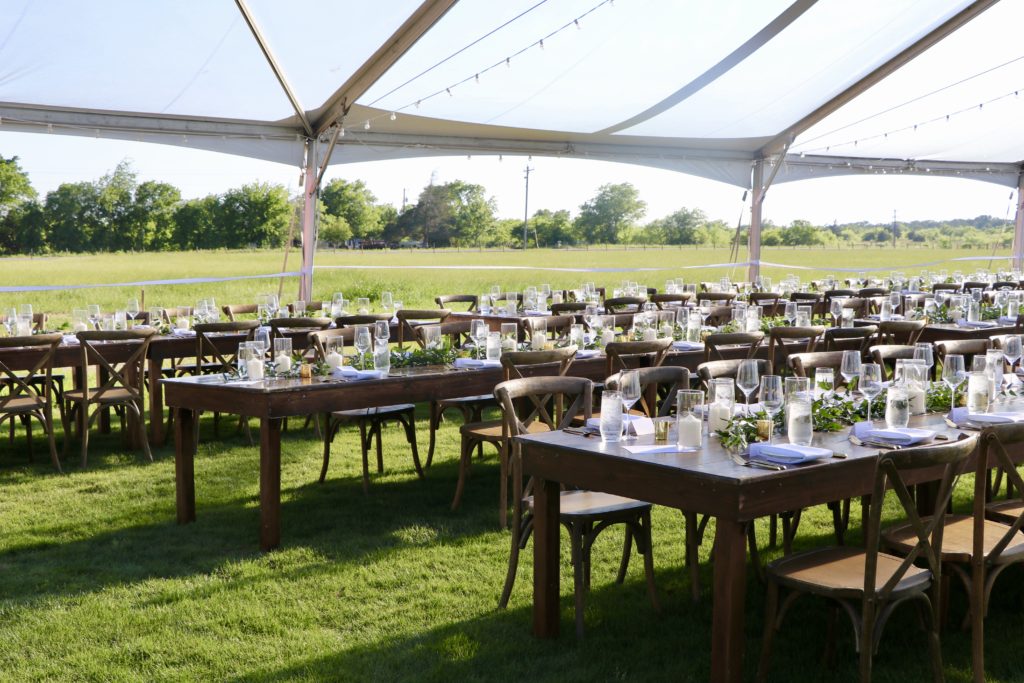 Wishing Dallas and Ryan, along with all their families and fantastic friends we were blessed to meet this weekend, a lifetime of love and happiness. This wedding weekend was truly a Texas fairytale and we will cherish the memory forever. Congratulations, Dallas and Ryan, Ladyhattan loves you.