With the holidays quickly approaching you are likely thinking about your next winter escape. As most travelers understand, the "Black Friday" version of the best sales in the luxury travel market are typically offered on "Travel Tuesday" where it is the optimal time of year to plug-in and book dream vacations at a discount.
In today's Ladyhattan feature, I am sharing an insider look at one of the dreamiest vacations you can treat yourself to this holiday and winter season – a vacation to Le Blanc Spa & Resort in Cabo San Lucas.
See below for a detailed look at the offerings of this five-star resort featuring the ultimate in luxury amenities, facilities, and food. The property is managed by Palace Resorts, and they are currently promoting some major Black-Friday Deals and Travel Tuesday promotions that are worth checking out:
Palace Resorts is offering up to 50% off rack rates for Black Friday/Cyber Monday!
In addition, Kids & Teens Stay Free
All stays (3+ nights) include up to $1,500 in Resort Credit to use on indulgent spa treatments, exotic tours, championship golf, and more.
Complimentary transfers to and from the airport in a luxury SUV!
Welcome to Le Blanc
The 373-room, adults-only property is an easy 20 minute ride from the main Cabo San Lucas Airport. You enter the property through a sleek and open marble lobby where you'll be greeted with welcome cocktails, a warm neck pillow and 5-star attentive service by the incredible staff members, including an assigned personal butler to handle all of your vacation needs like a personal on-call assistant.
The grounds are breathtaking and beautifully maintained to the backdrop of the natural scenery at this magical location on the dramatic coast of Mexico. There are several large pools overlooking a pristine beach and ocean, as well as countless lounge and relaxation areas featuring swings, daybeds and cabanas available to guests.
At dusk, the hotel is lit with thousands of candles, lanterns and outdoor fire pits that create the ultimate romantic and memorable ambiance as you indulge in all that Le Blanc has to offer. See below for glimpses around the property through my Ladyhattan lens.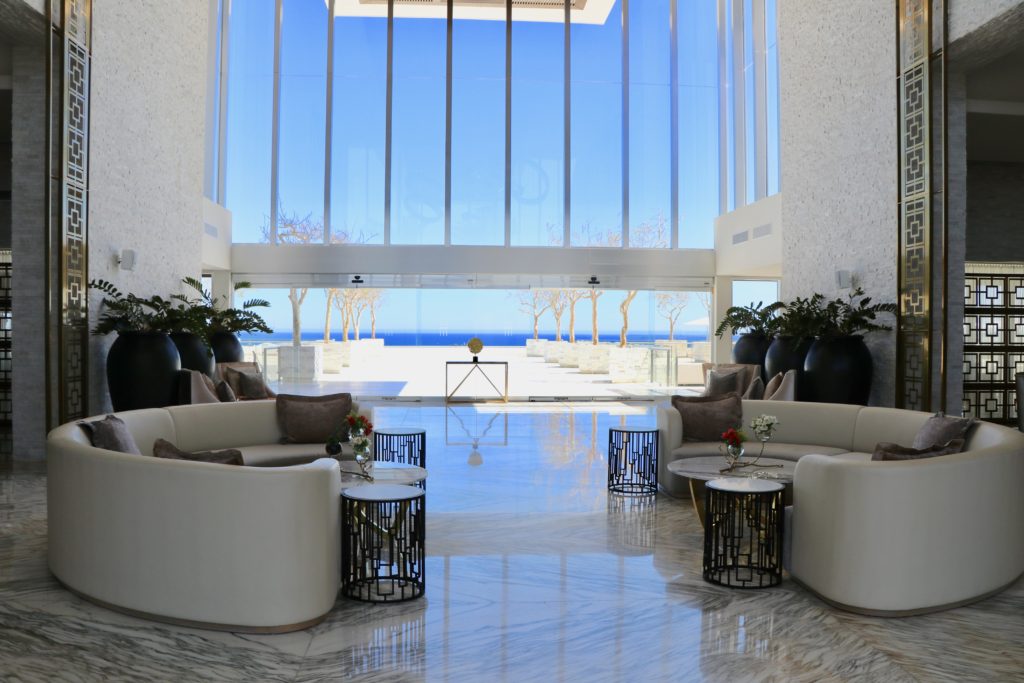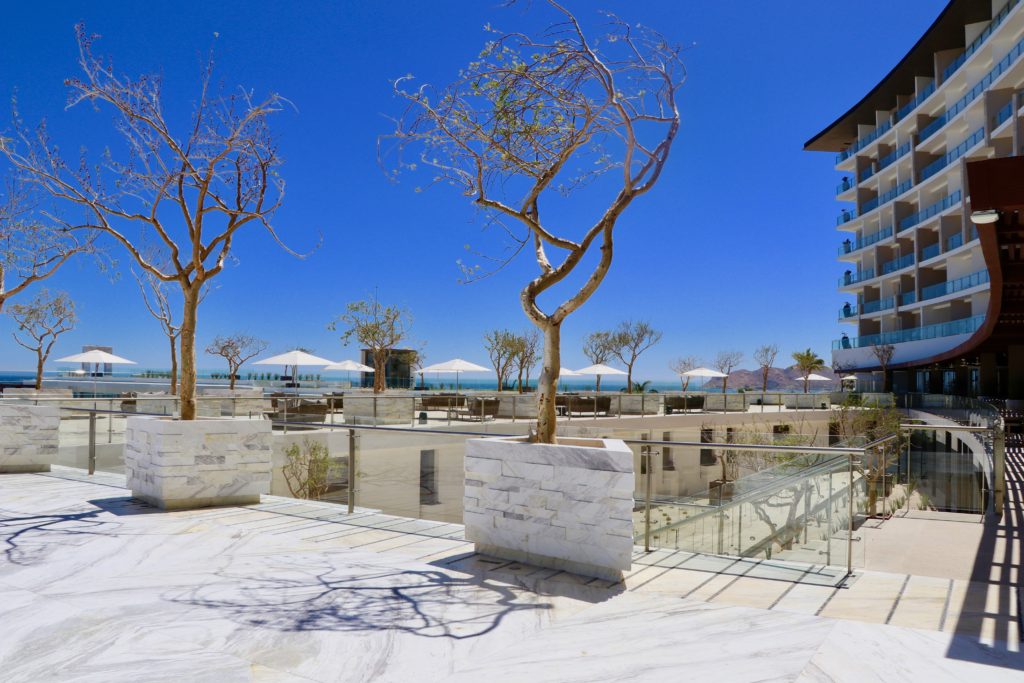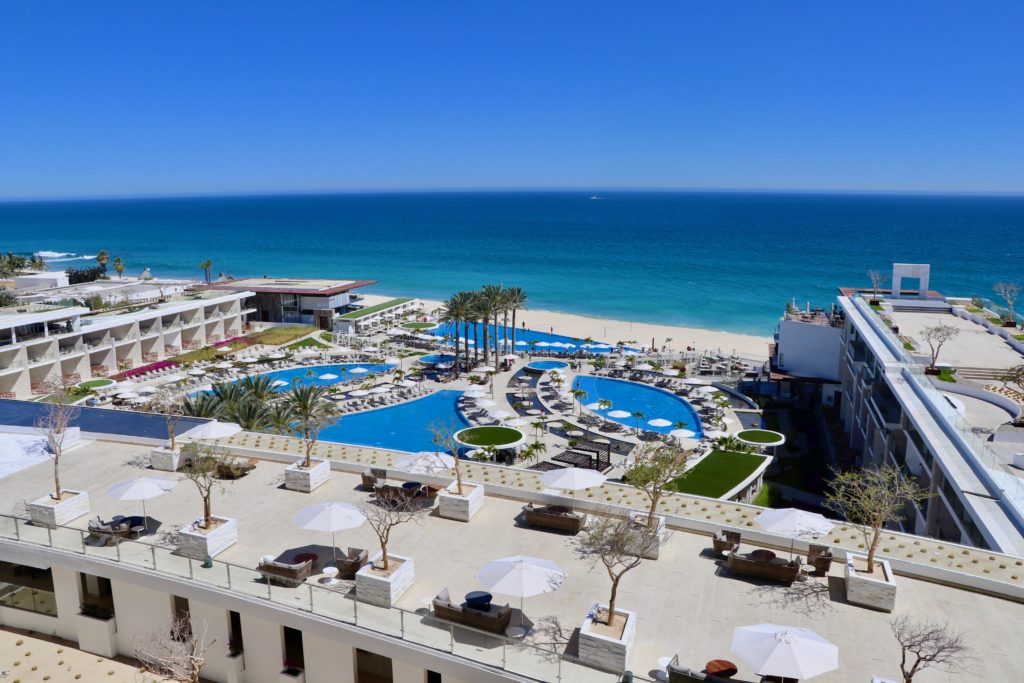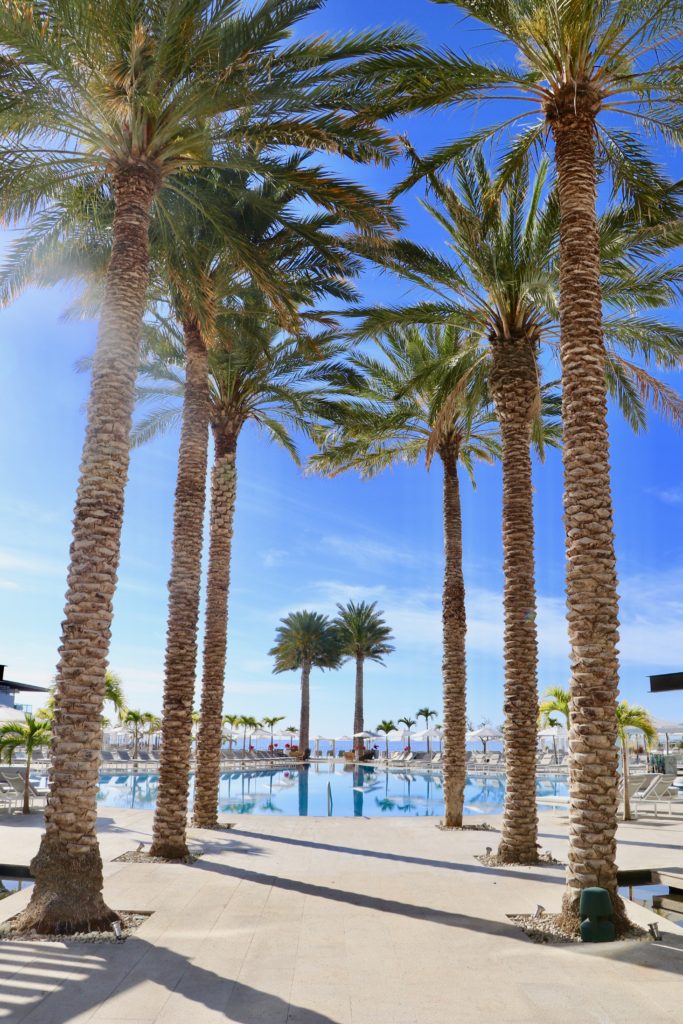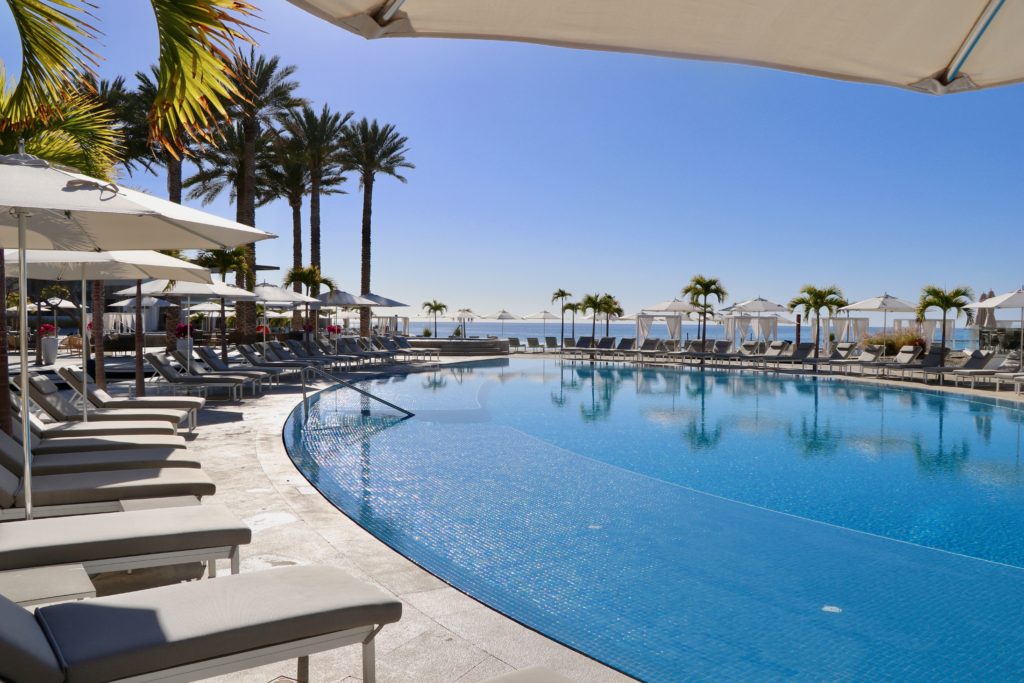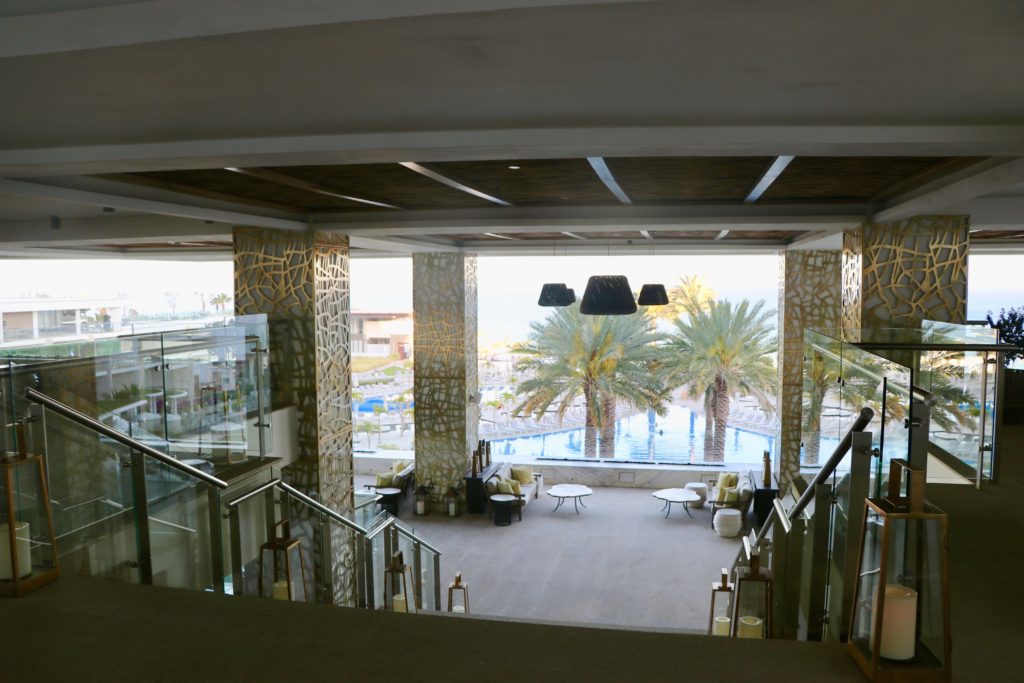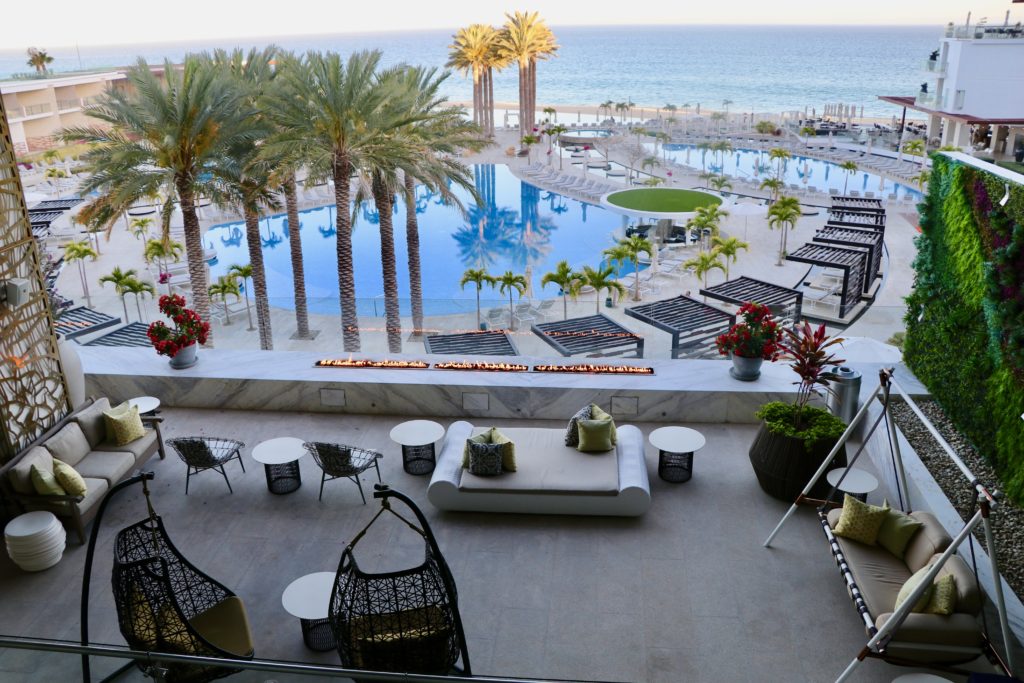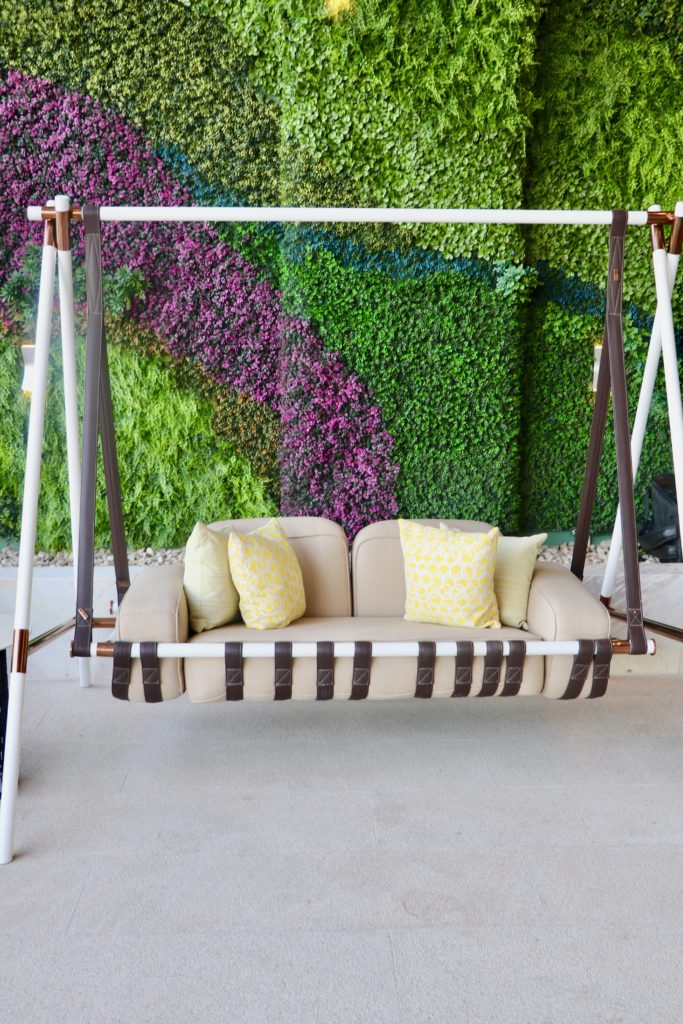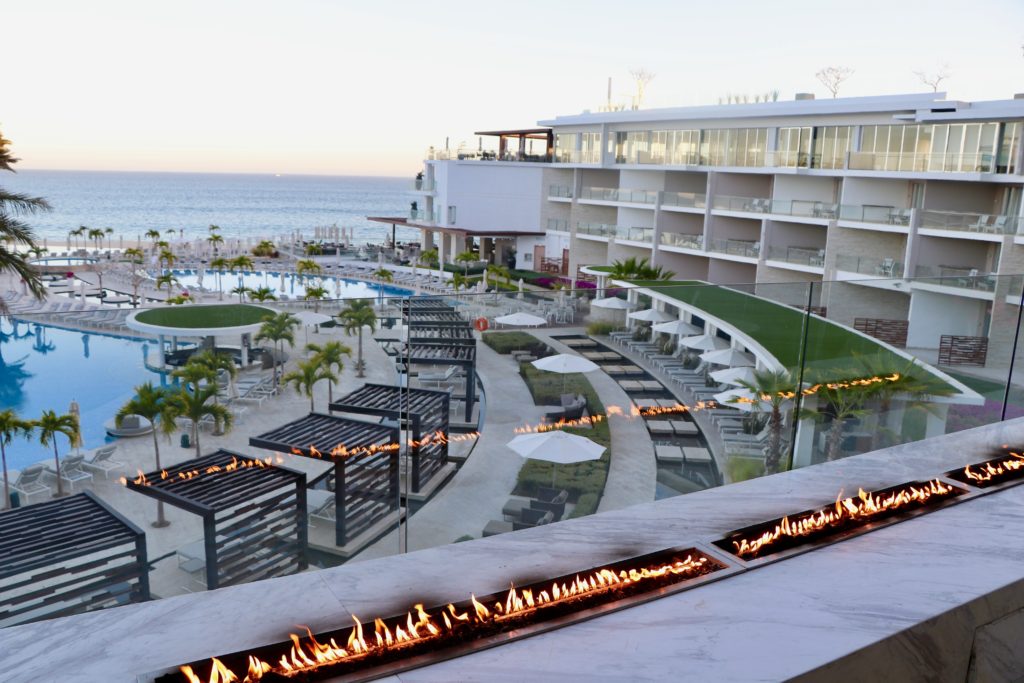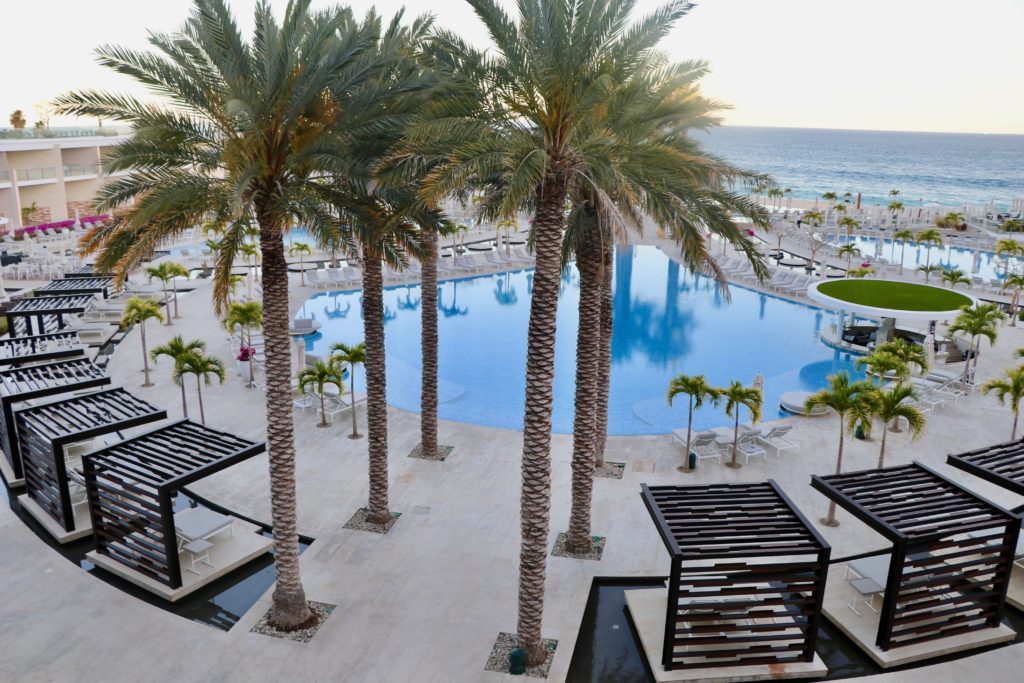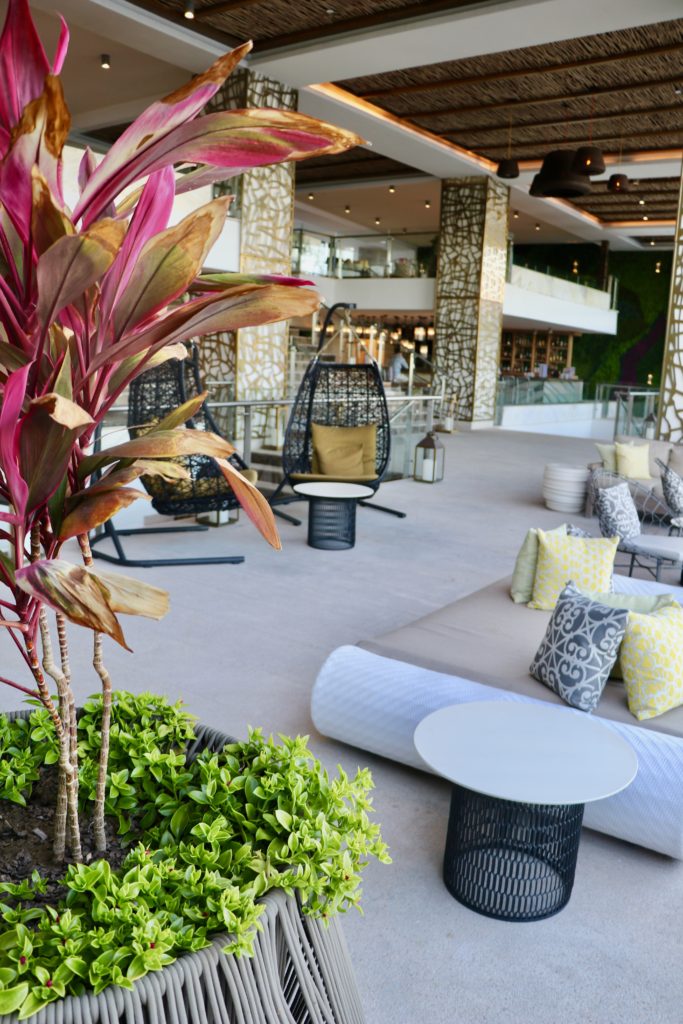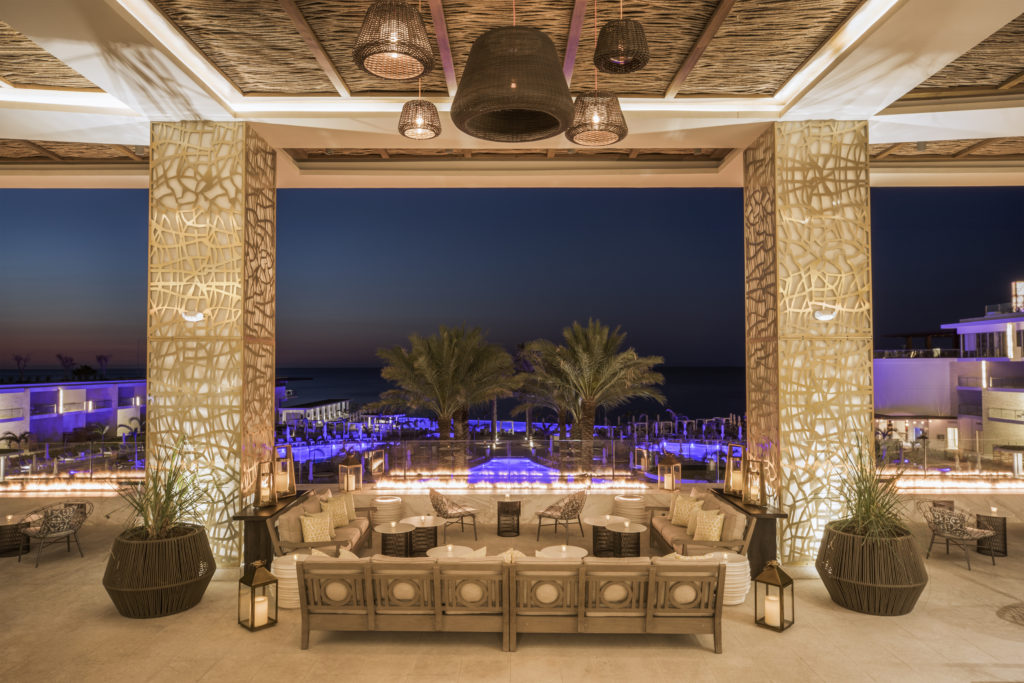 The Suites at Le Blanc Cabo
Your assigned butler at Le Blanc will guide you to your private suite and show you around the room, highlighting some of the luxuries and perks to enjoy however you wish: a spacious bathroom with soaking tub and waterfall shower, Bulgari designer amenities, a CHI hair dryer and flat iron, and a plush set of slippers and robes waiting for you.
The property is completely smoke-free and all rooms feature a private balcony overlooking the gorgeous grounds facing the majestic oceanfront. The beds feature fine linens and you can request a custom pillow selection (from the property's specialty pillow menu) with aroma and firmness options galore.
Inside your hotel room, you have full complimentary access to the minibar, replenished daily with beer, bottled water, soft drinks and more; a liquor dispenser with Johnnie Walker Black, Bacardi and Absolute; and a complimentary bottle of tequila that guests can take home. All of these refreshments, candies and snacks are included in your stay since the resort is "all-inclusive" and also affords you the opportunity to call upon 24/7 room service offerings that are brought right to your doorstep on demand.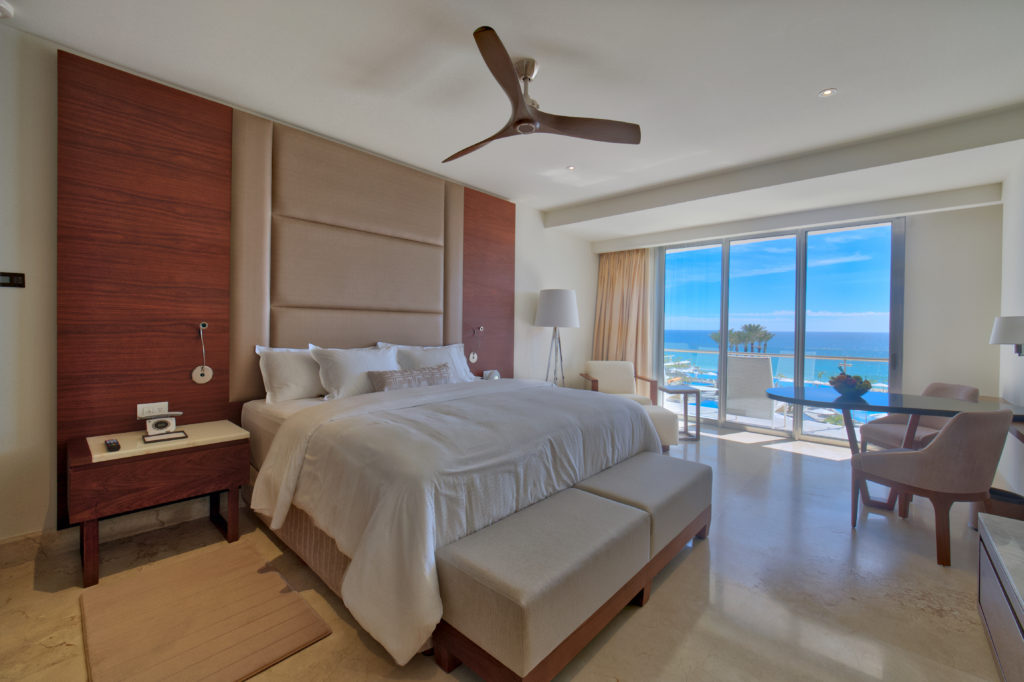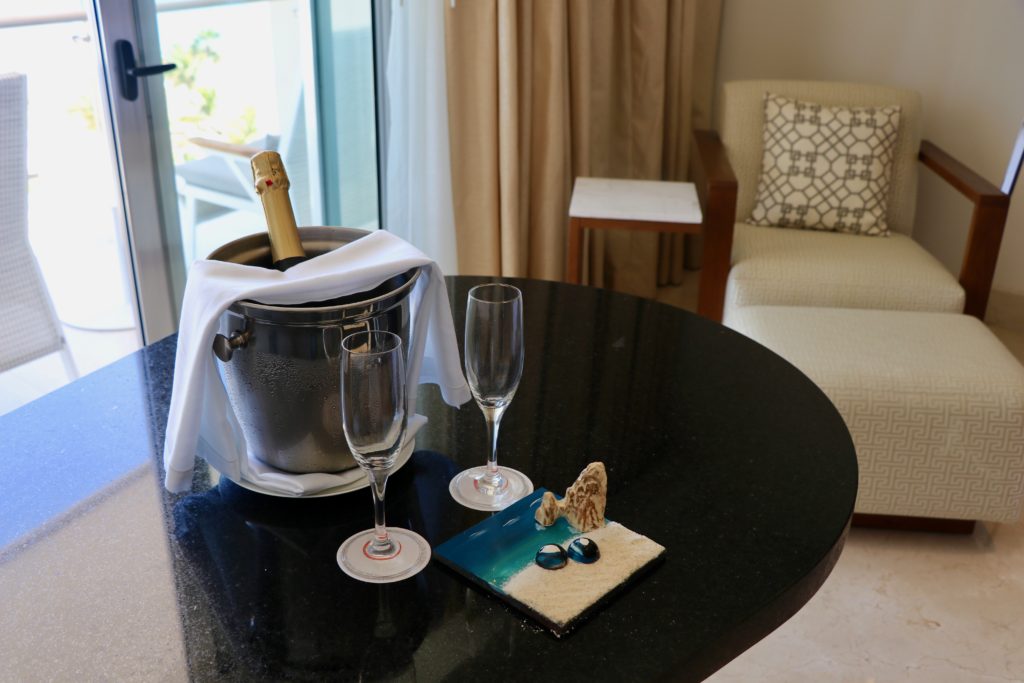 The welcome bottle of champagne was displayed with a hand-molded and painted figure of the iconic arch of Cabo San Lucas made of pure chocolate.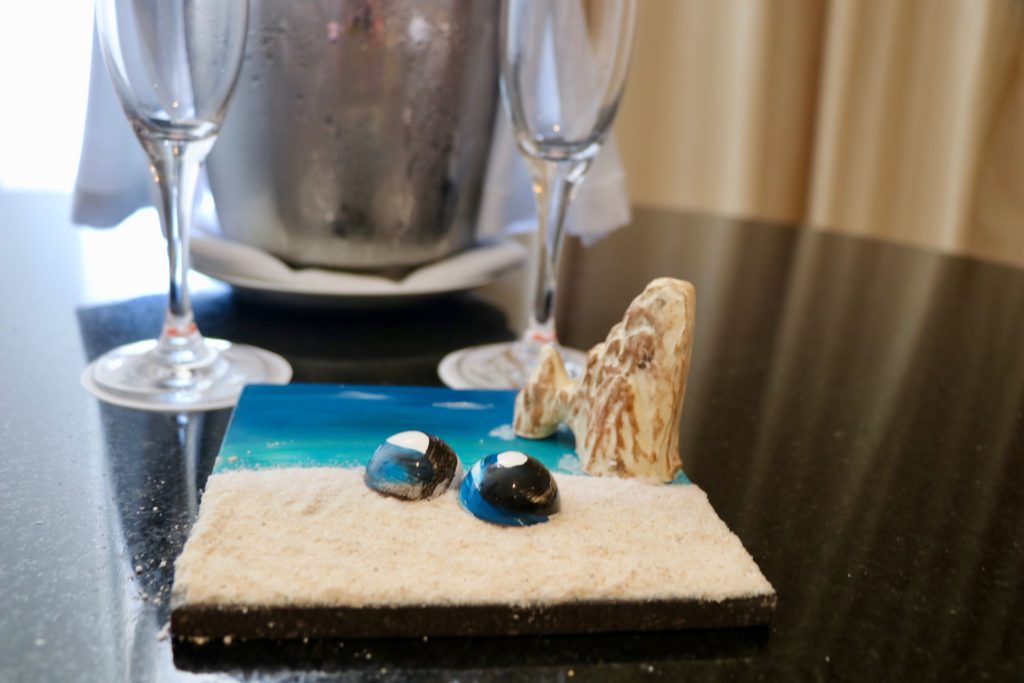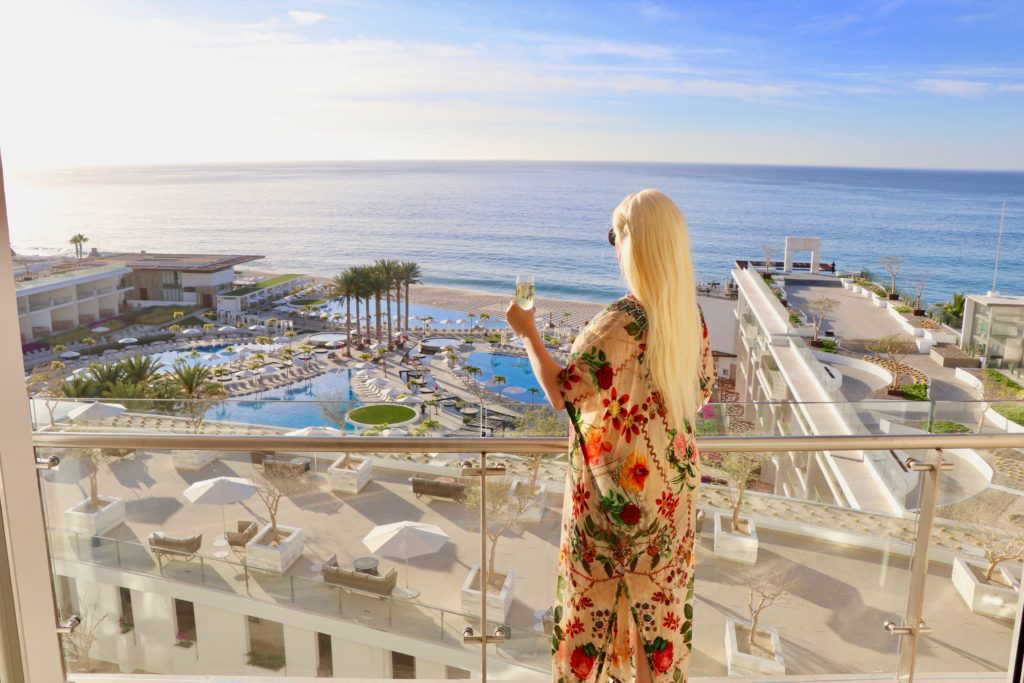 During my stay at Le Blanc, I wore designer Silk Kaftans with embroidery detail each day of the trip. They are one-size fits all, flowy and comfortable pieces that can be packed seamless in a small carry-on suitcase. Worn as a cover-up at the pool or paired with strappy-sandals at night for a more formal dinner, these are the perfect packing essential for your next trip to Le Blanc since you can wear them comfortably both day and night for a glamorous resort-look.
Use the discount code "Ladyhattan" for 10% off and free shipping if ordered direct from the website.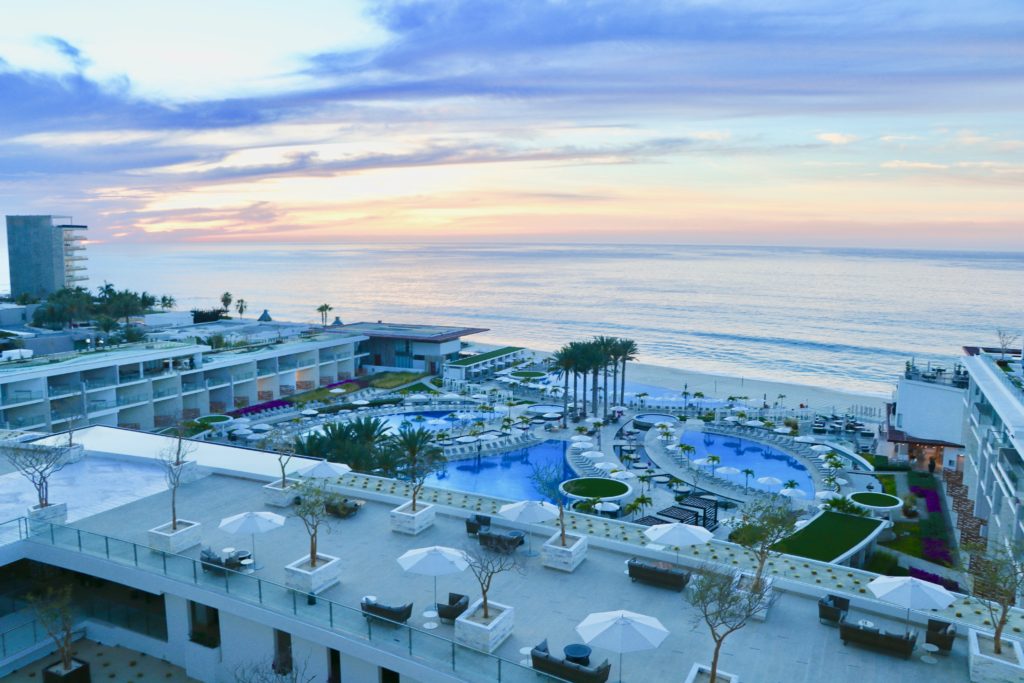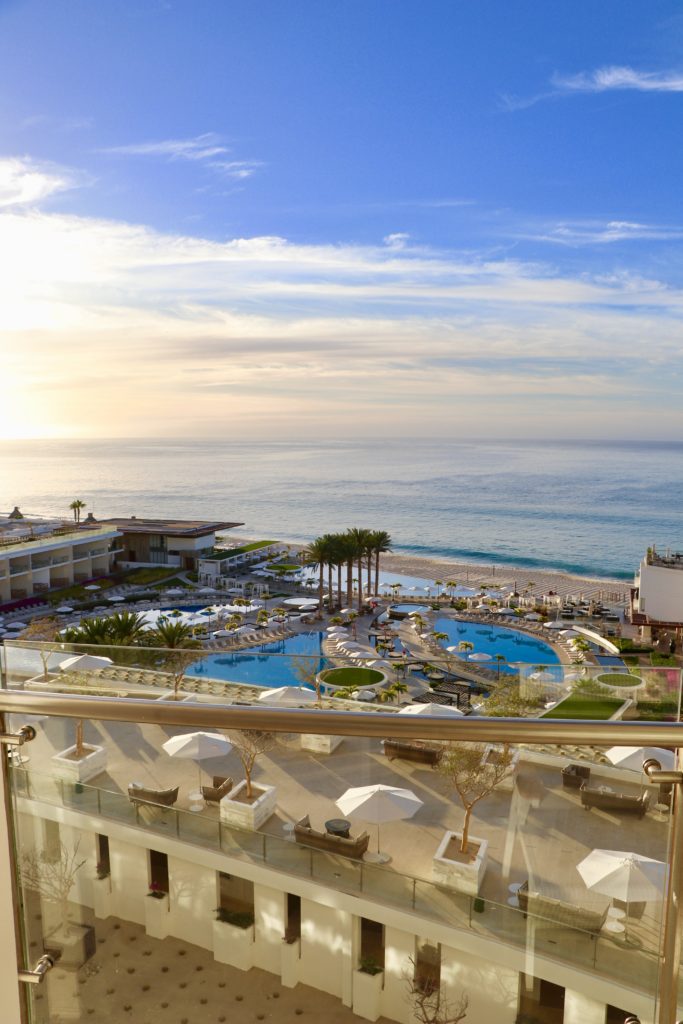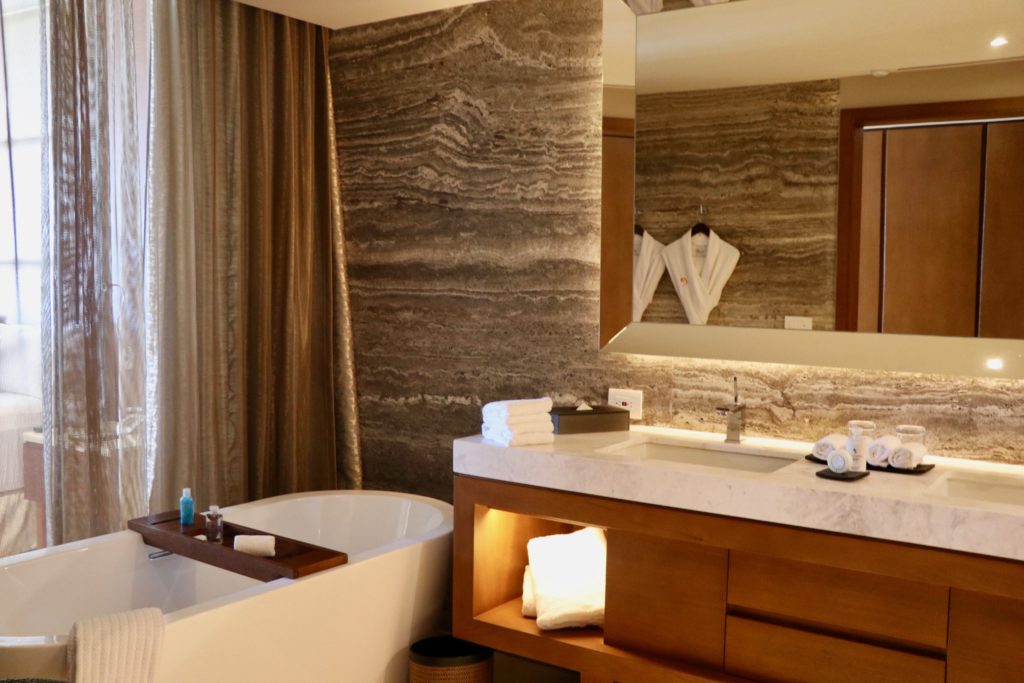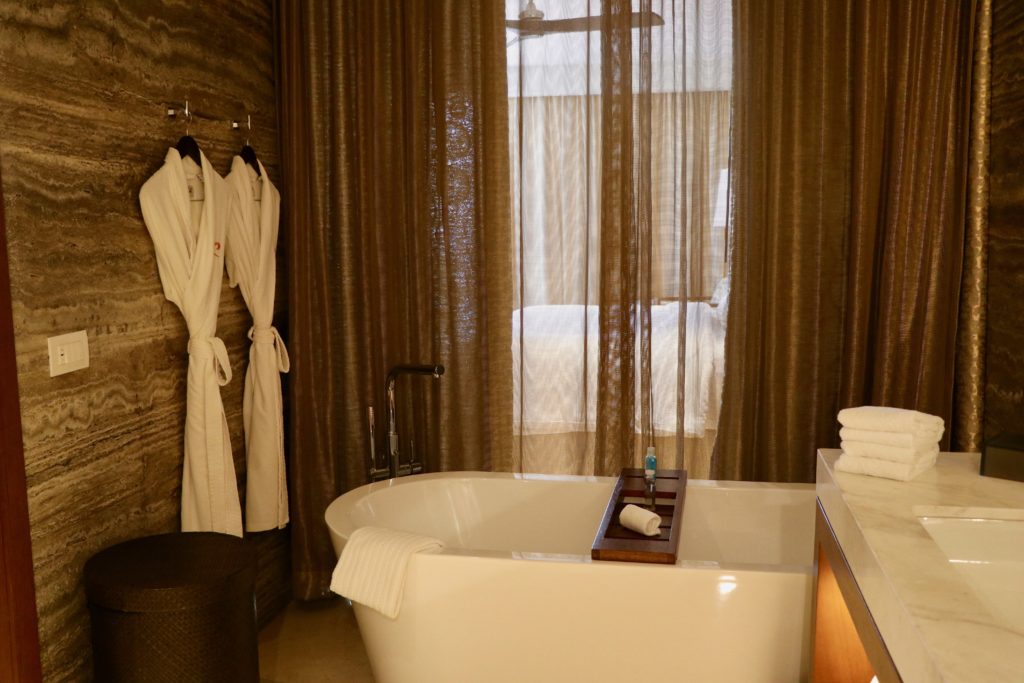 Food and Drink Highlights
Savor an international palate of artfully prepared cuisine with seven world-class restaurants. From delectable cuts of meat featuring Certified Angus Beef, to sweet works of art by world renown pastry chef, Antonio Bachour, Le Blanc Spa Resort offers lovers of culinary experiences, the chance to dine on exquisite ingredients with unique presentations and savory bites and cuisines from around the globe.
In addition to diverse and delicious restaurant choices as a guest at Le Blanc, you can also indulge in specialty cocktails, fine wines and tequilas. Featuring an extensive list of carefully crafted libations by the resort's top mixologists, Le Blanc Spa Resort will set the tone for any mood, with a variety of six different bars including – BLANC Stage, BLANC Lobby, BLANC Sol, BLANC Eclipse, and BLANC Fire, featuring live music, hand crafted cocktails over an incredible fire pit, with picturesque views of the ocean.
We also enjoyed participating in complimentary wine tasting classes, tequila tastings and also loved the live presentation of "Mexican Coffee" preparation fireside after a yummy dinner.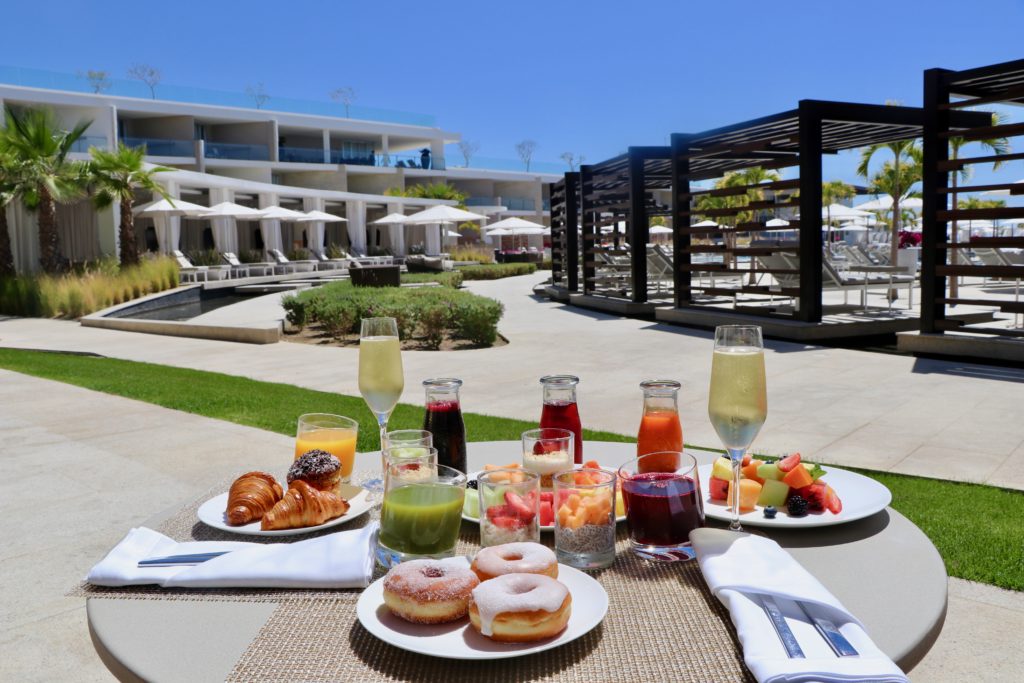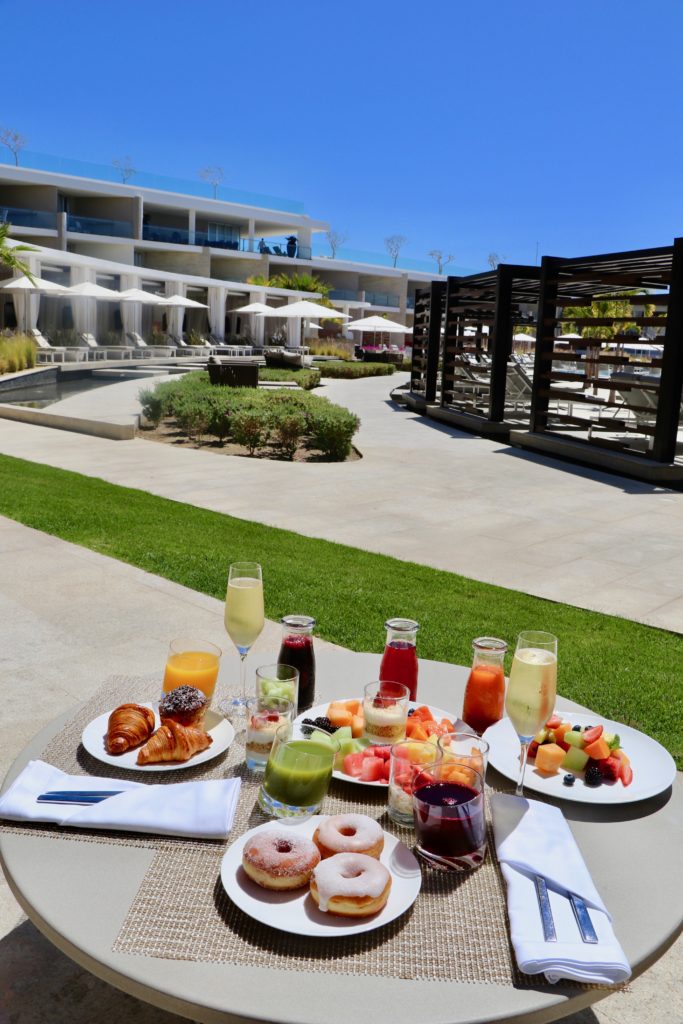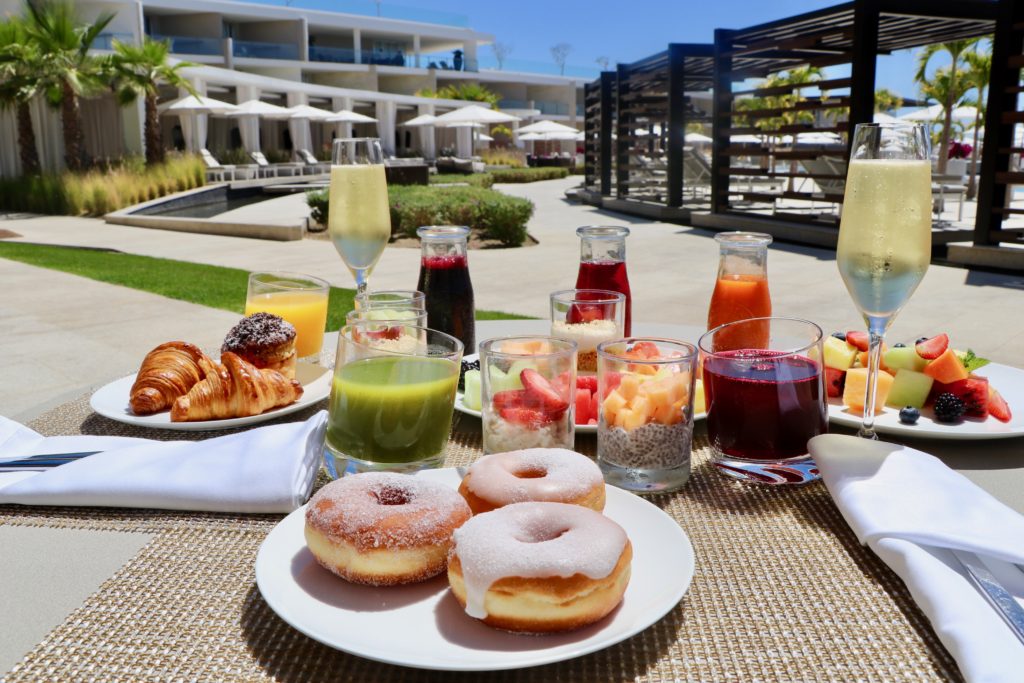 Breakfast was an absolute feast each morning with house-made pastries, including luscious donuts, varieties of fresh pressed juices and fruits, along with plentiful hot egg options and local Mexican favorites (huevos rancheros is a must when in Mexico).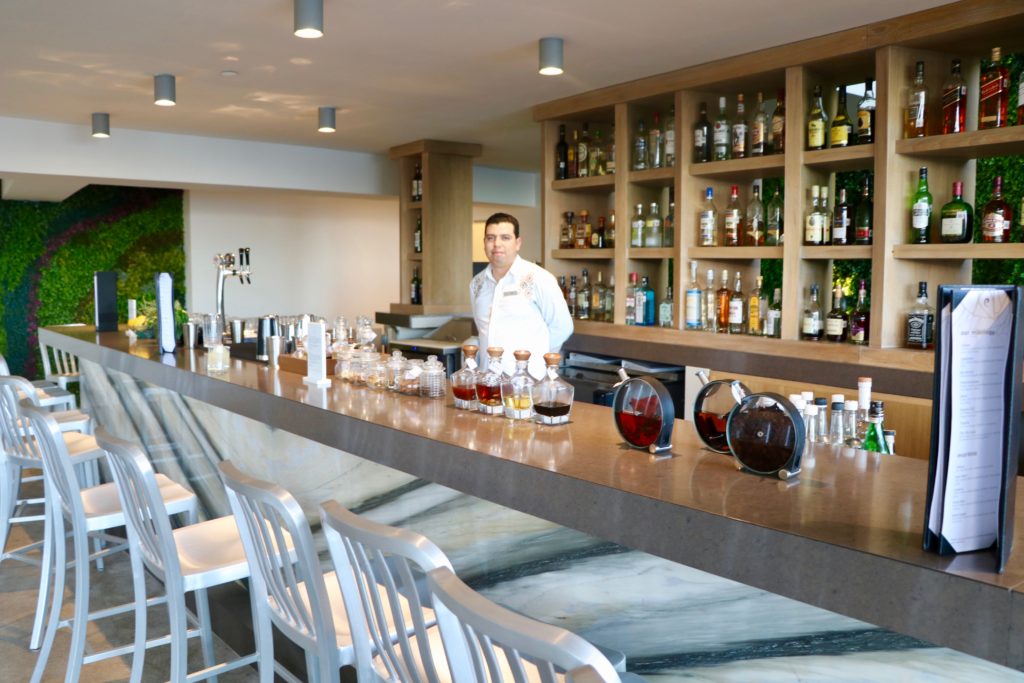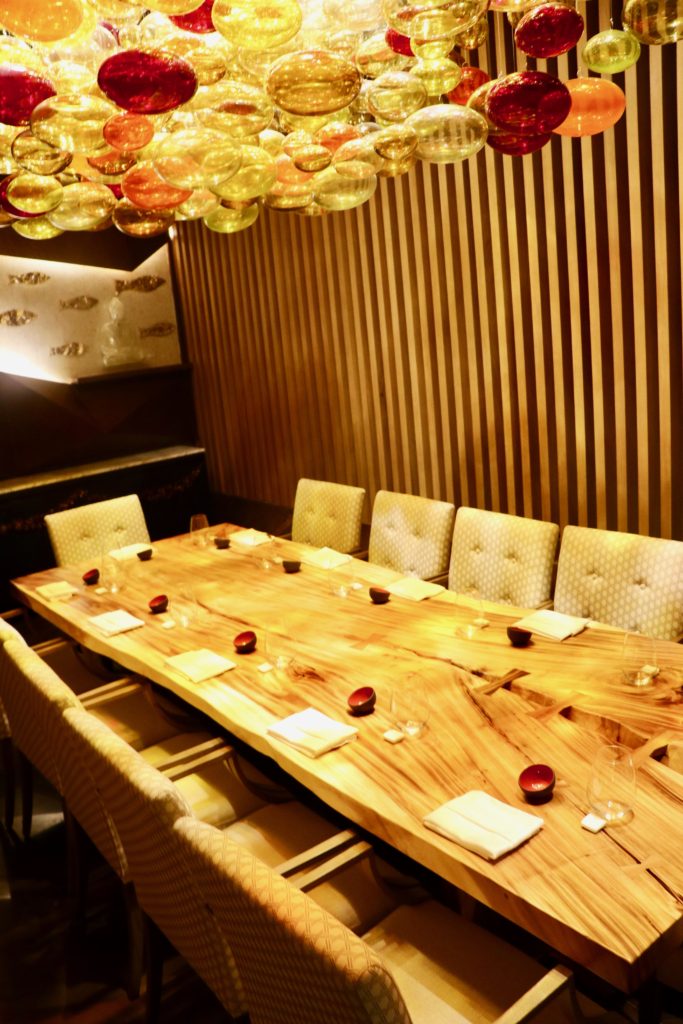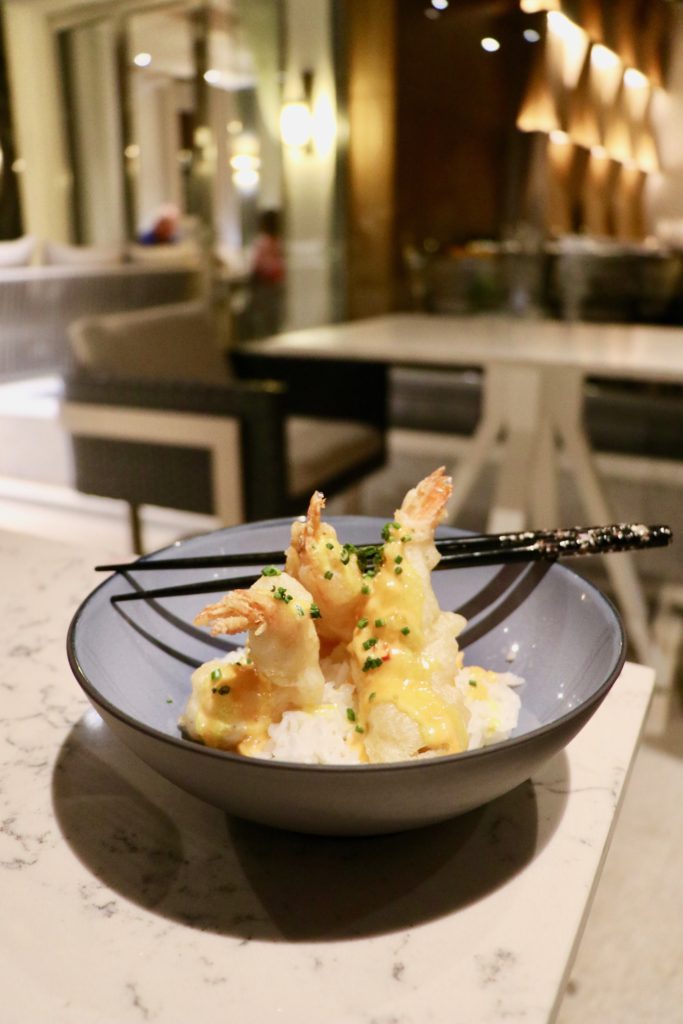 The resort boasts several fine dining options for dinner, including an Asian fusion restaurant that was our personal favorite. The varieties and quality of freshly made sushi made us wonder if we were really in Mexico (several of the rolls tasted better than the sushi we had locally in Japan which was a pleasant surprise and something we savored while on a tropical vacation).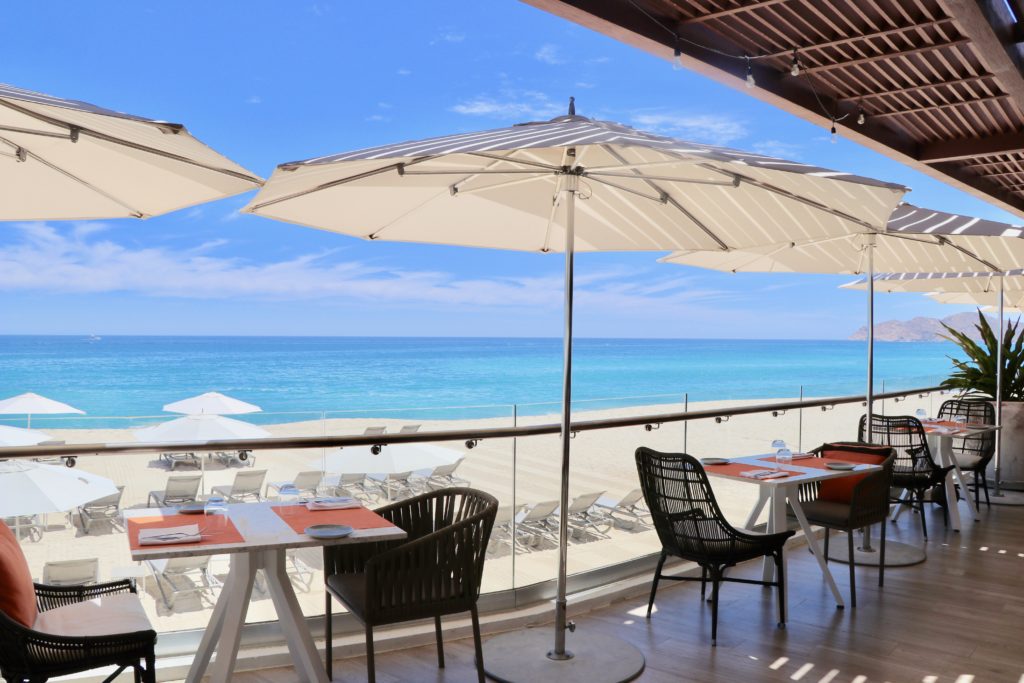 In addition to fine dining options, there are also restaurants that provide the perfect option for more casual dining options, including the gorgeous beach-side cafe (photographed here) where you can go enjoy breakfast or lunch at your leisure. Be sure to ask for the green-smoothie specials, they are delicious and jam-packed with healthy veggies.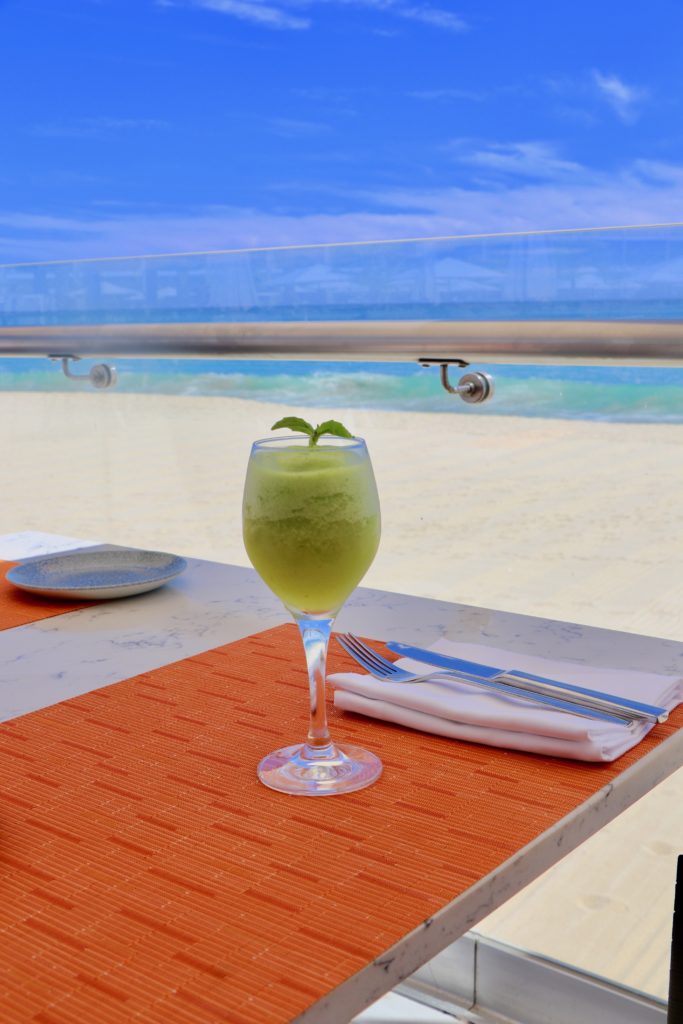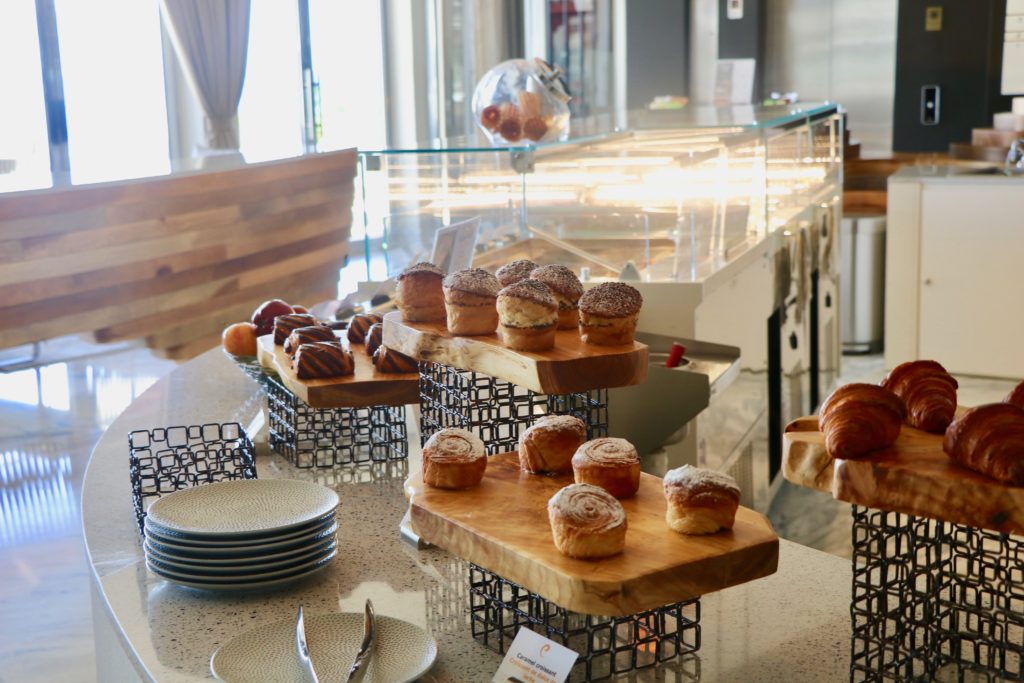 The food options were endless, but always high-quality and uber fresh. For example, around the corner from the main entrance, you can wander over to an adorably decorated coffee shop that serves fresh warm pastries, ice cream and specialty coffee drinks daily for an afternoon pick-me-up.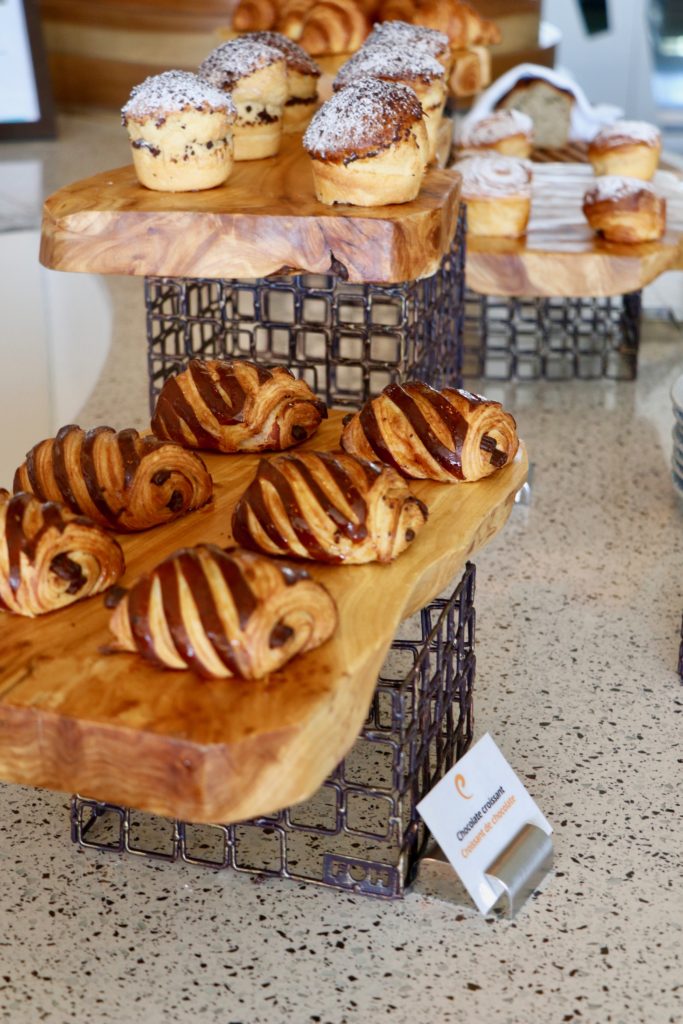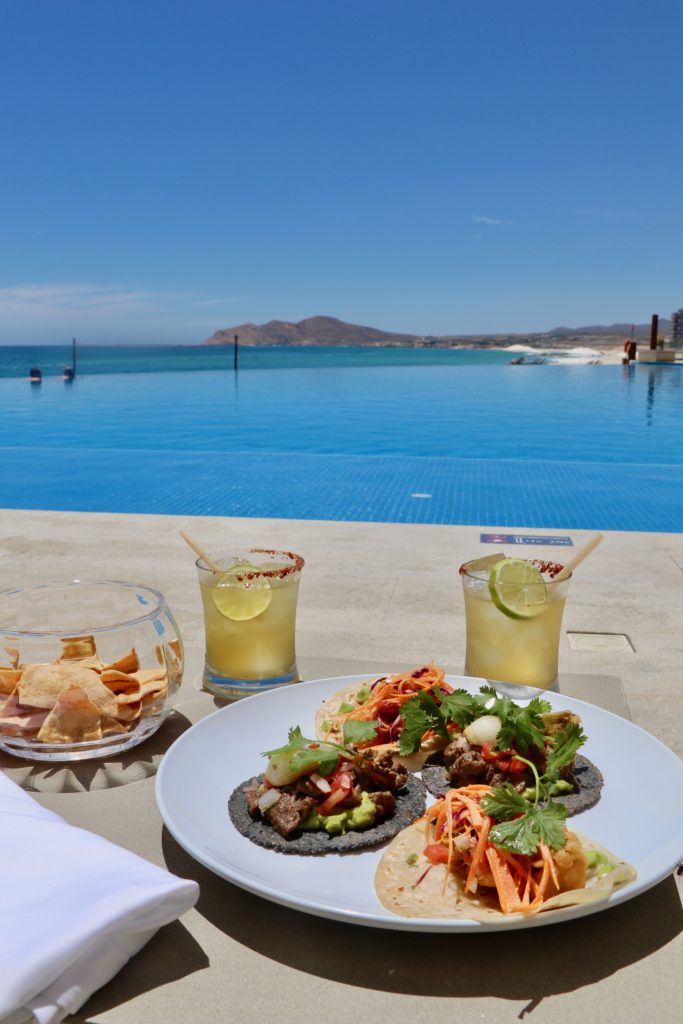 For long days lounging under the sun by the pool, we would flag down our assigned butler and the poolside servers for the best lunch you could dream of when on vacation in Mexico — spicy margaritas, freshly mashed guacamole and fish/steak tacos.
What's pretty crazy about the entire "all-inclusive" experience is that you do not need to worry about how many tacos you order or how many margaritas sound good to you. If you want another margarita, go ahead and order it – after all, it's including in your rate.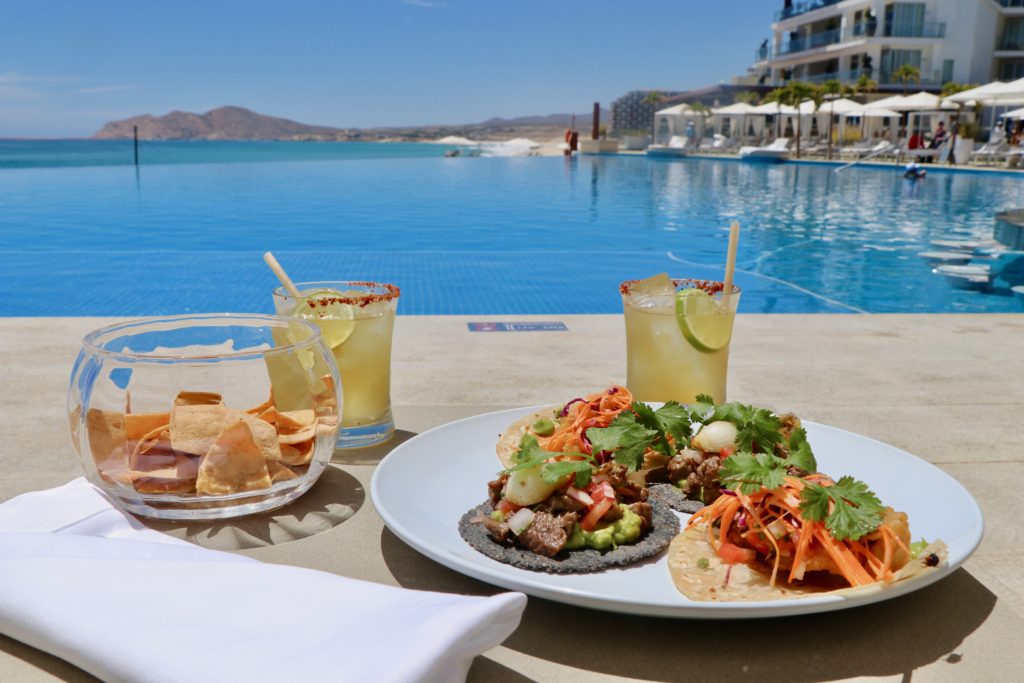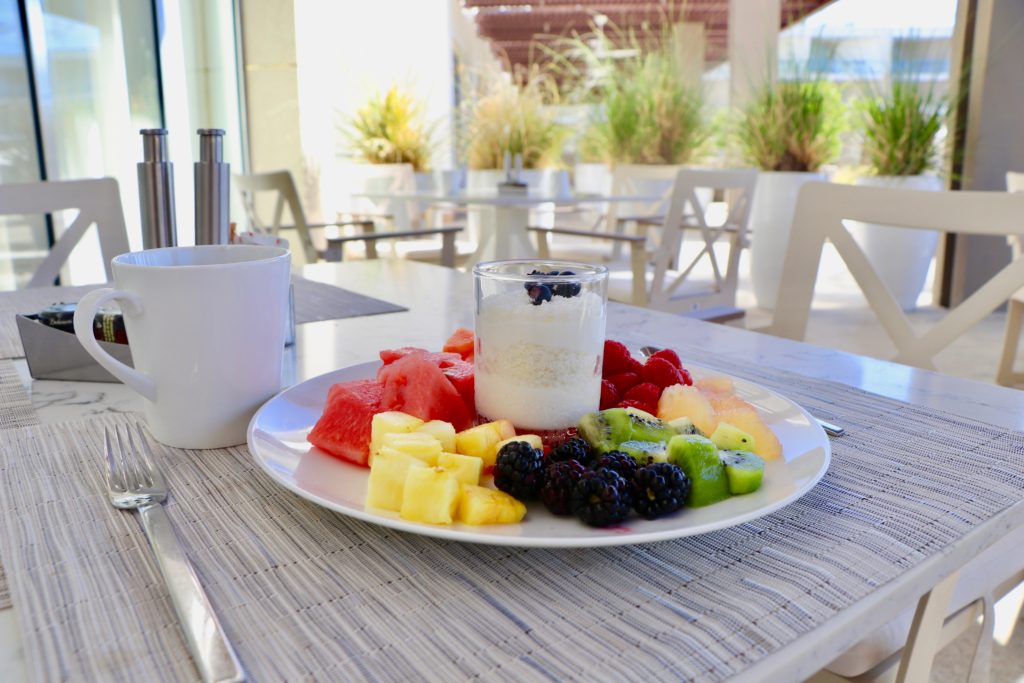 And of course for the healthier and more diet conscious travelers, rest assured, there were ample vegan and clean-eating options available at all the various restaurants and onsite cafes. Fresh fruits, smoothies, and clean meals were always highlighted on the dining menus for those guests seeking a true "wellness" experience when on holiday.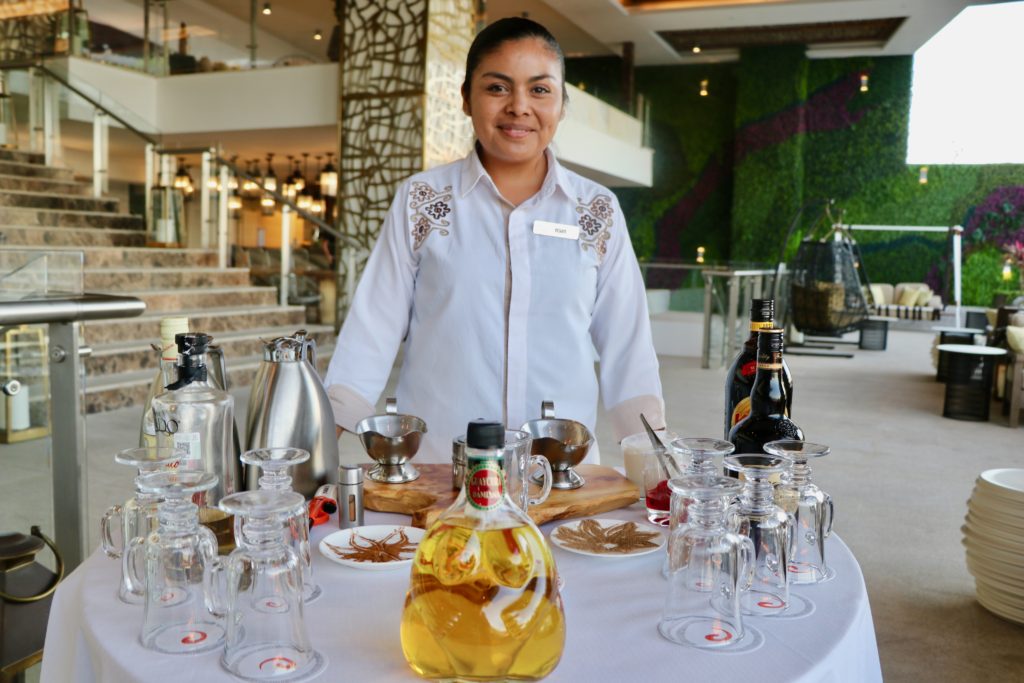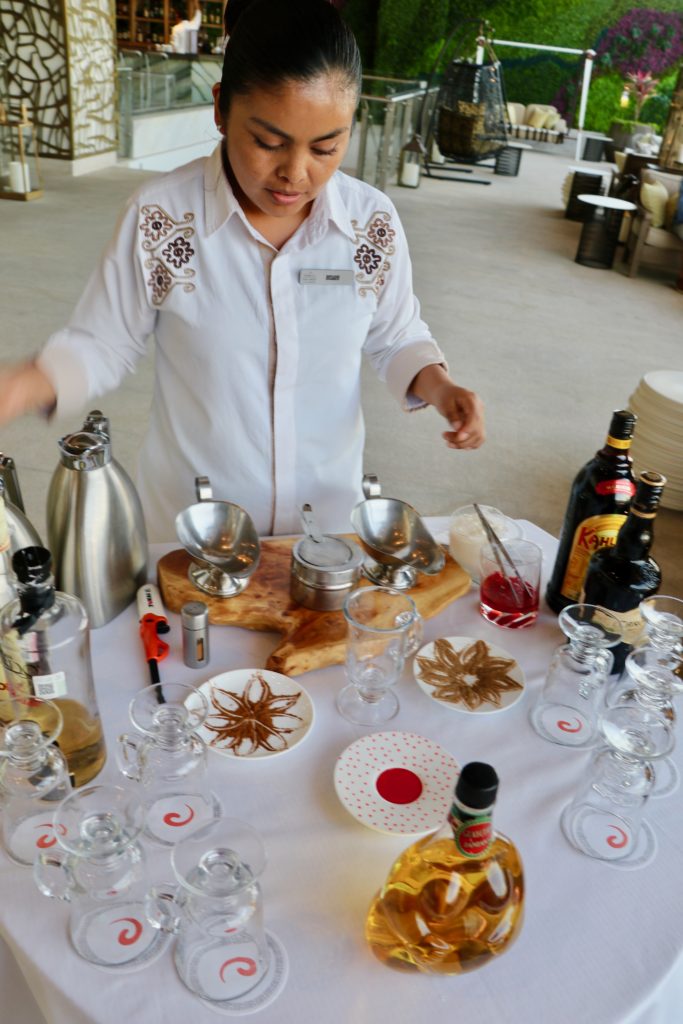 Another highlight of the food and beverage options throughout Le Blanc is the thoughtful and entertaining "live cocktail service" provided at the bars. One night we enjoyed watching the preparation of customized "Mexican Coffee" cocktails under the stars and to the backdrop of lovely live music, blazing firepits and the laughter of loved ones. These memories are what vacation is all about.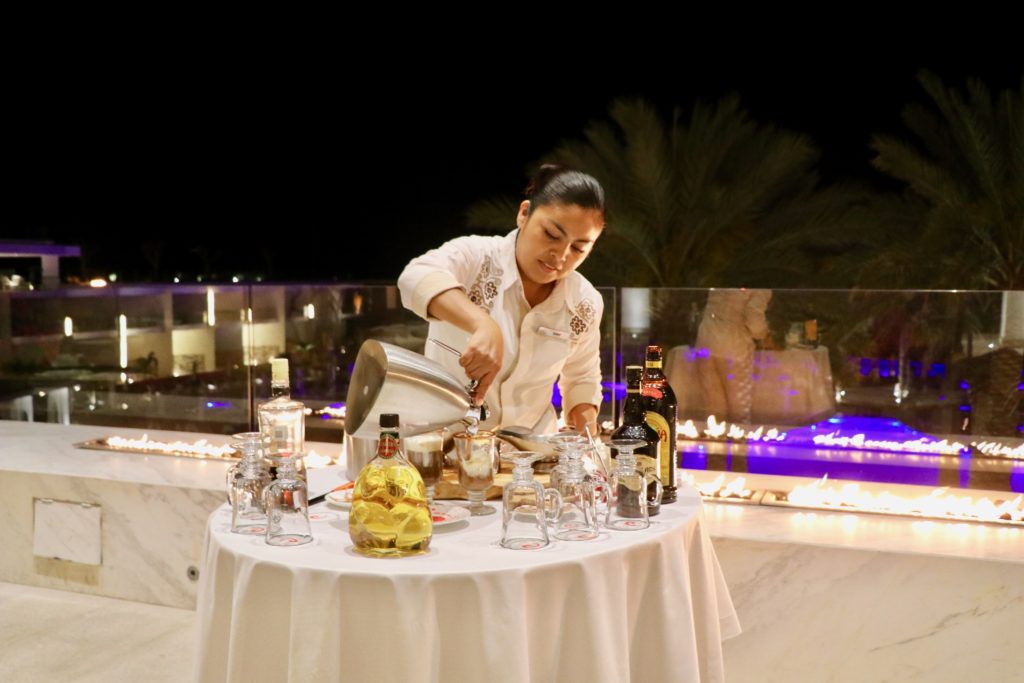 The Spa, Wellness and Onsite Activities
The beauty of Le Blanc is that you can visit this property and have the option of doing absolutely nothing or opt to take advantage of everything offered (and included in your rate) – the choice is yours.
For the lazy guest like me, there is zero obligation to do anything other than sleep, eat, rest and repeat. However, for those more active-seeking travelers, the hotel facilitates daily fitness classes such as sunrise yoga, Pilates, aquatic spinning, weight training and personal training options depending on preference. These wellness and fitness classes are not an additional charge and offered to any interested guests as part of the nightly all-inclusive rate.
The beach hosts regular volleyball games, nearby surfing classes, paddle boarding and ample space for a long challenging jog beside the oceanfront. So if you like to keep moving on vacation and participate in fun games with your loved ones, there is zero pressure to do so but the options is always there each day.
Aside from physical activities, there are ample cultural offerings available as well. You can check the schedule of events and classes (changed daily) to explore tastings, dance classes, craft making classes or live entertainment scheduled all conveniently offered onsite. And if this is not enough for you, what is fantastic about the location of the property, is that you can take an easy car service to enjoy the shopping and cultural activities of downtown Cabo (about 15 minutes from the hotel).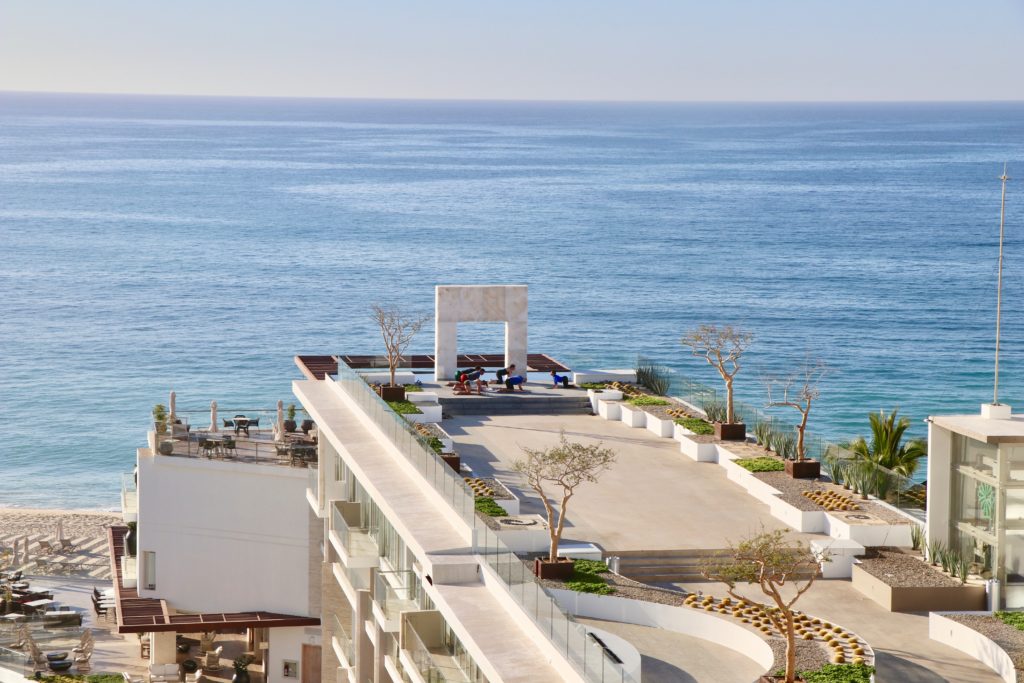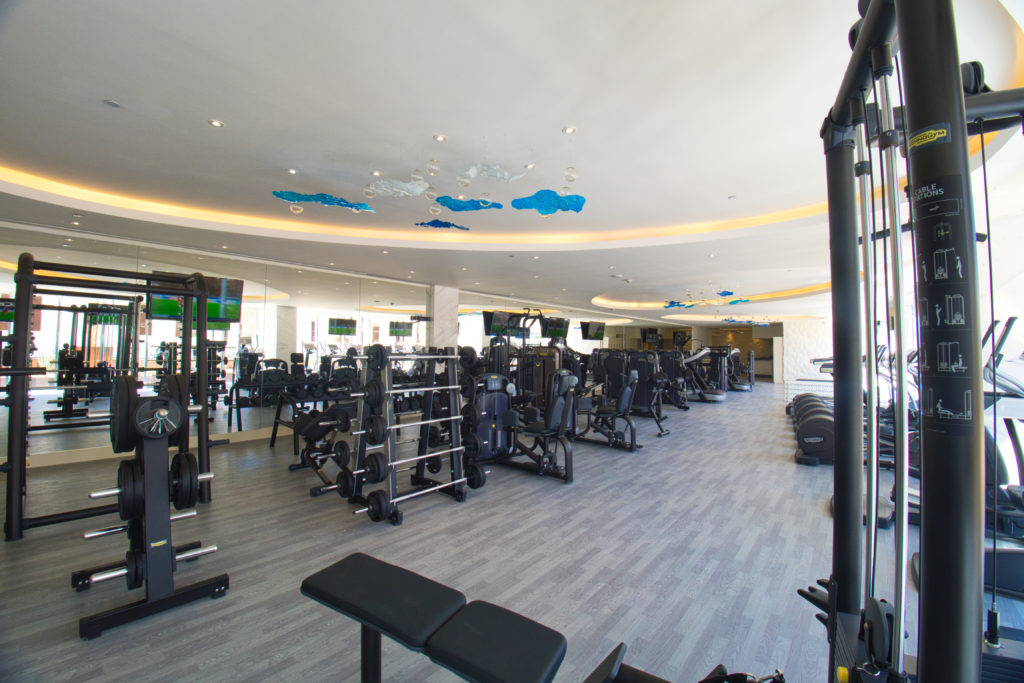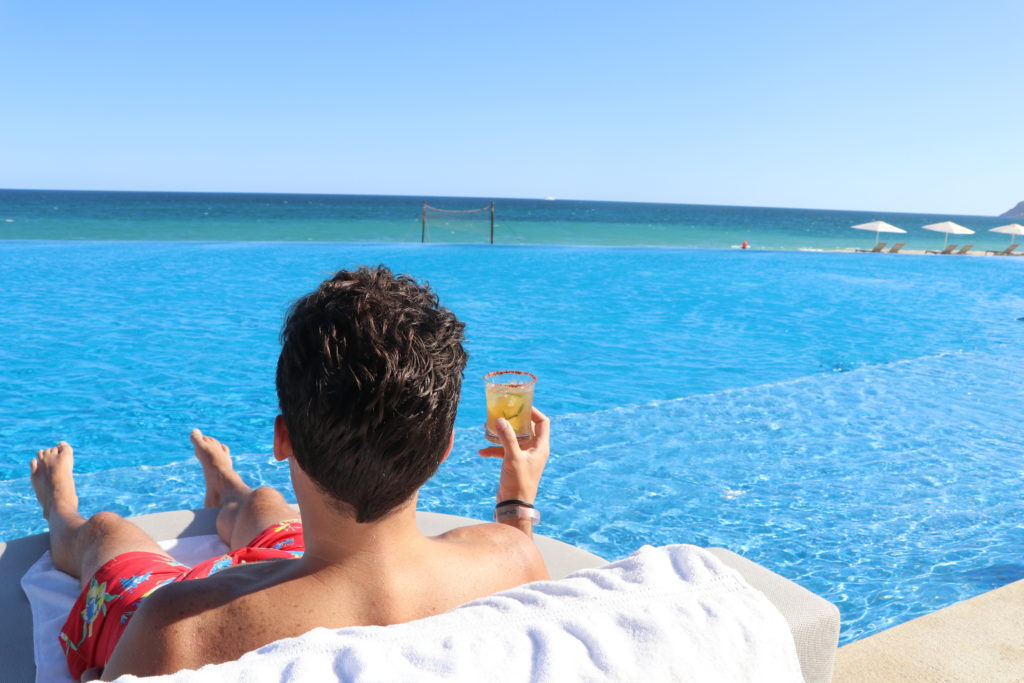 As a guest you will also have a chance to experience the resort's 29,000-square-foot spa. It is an impressive one, with an expansive lounge area and 25 treatment rooms, including nine couples suites. Although massages, facials and other spa treatments are an additional charge, all guests are welcome to enjoy the facility's hydrotherapy facility, with its hot and cold plunge pools, steam room, personalized butler service for complimentary hair/face mask usage and more, as these general spa activities are included in your rate.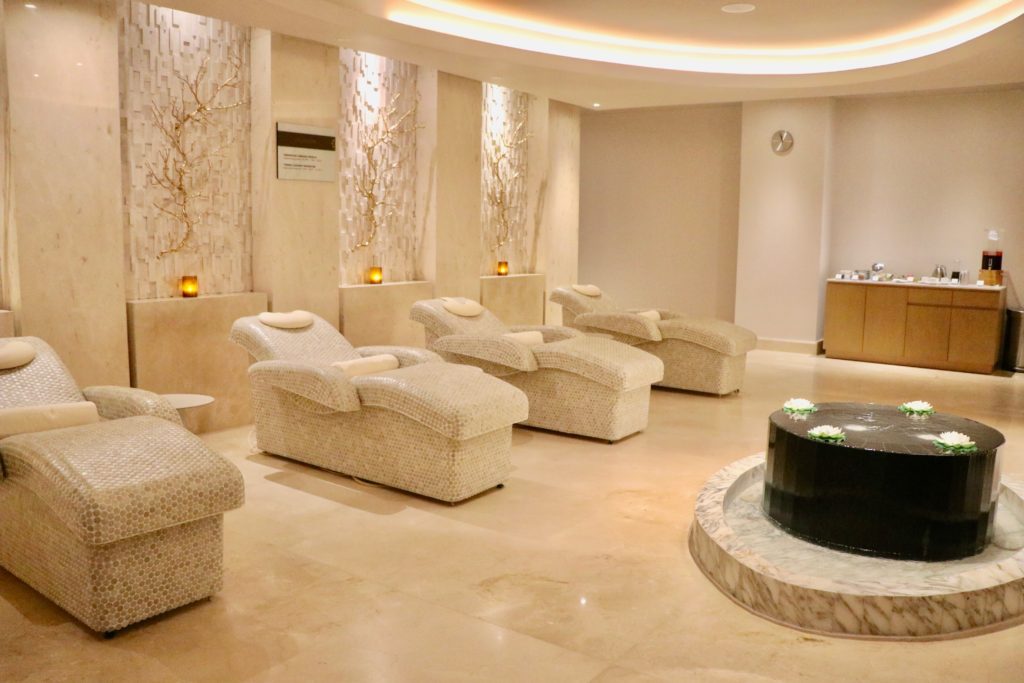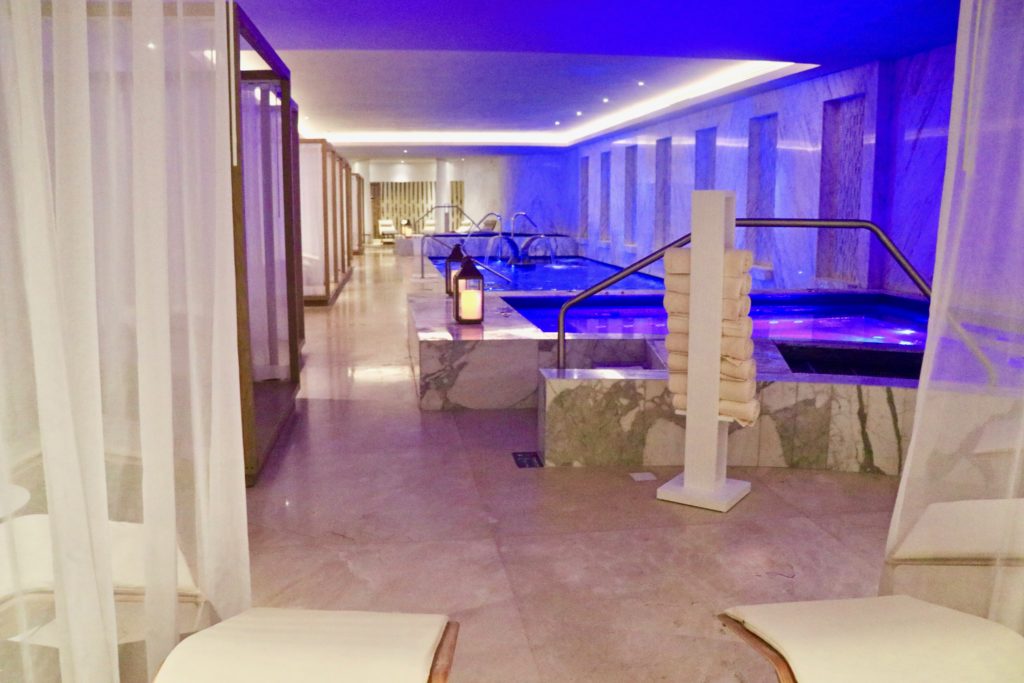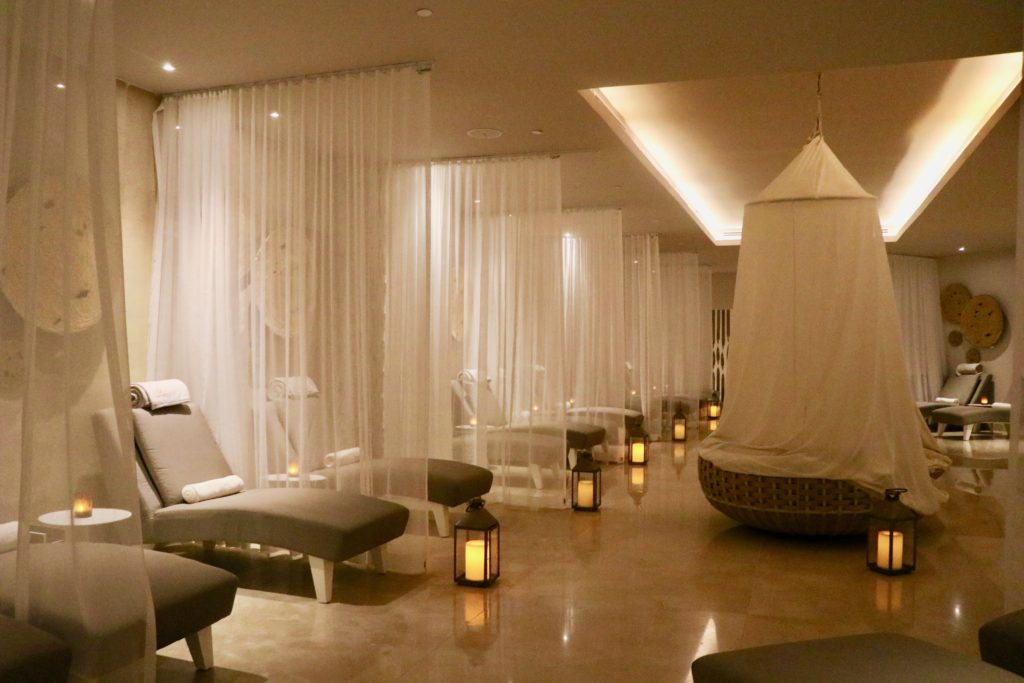 Hope you enjoyed this insider recap and rundown of one of the best luxury properties in the world – Le Blanc Spa Resort in Cabo San Lucas, Mexico. You can find more information about this resort, along with other Palace Resort Properties, directly on the websites linked here.
And remember, if there is ever a good time to book your dream vacation, Black Friday and Travel Tuesday offer the best deals and promos for serious discounts! Palace Resort Properties are offering 50% off rack rates with other impressive perks through Travel Tuesday, so head over to the website and book a discounted dream vacation now.
As always, thanks for checking-out this Ladyhattan luxury travel feature and stay tuned for the next sweet escape. Happy Travel Tuesday!