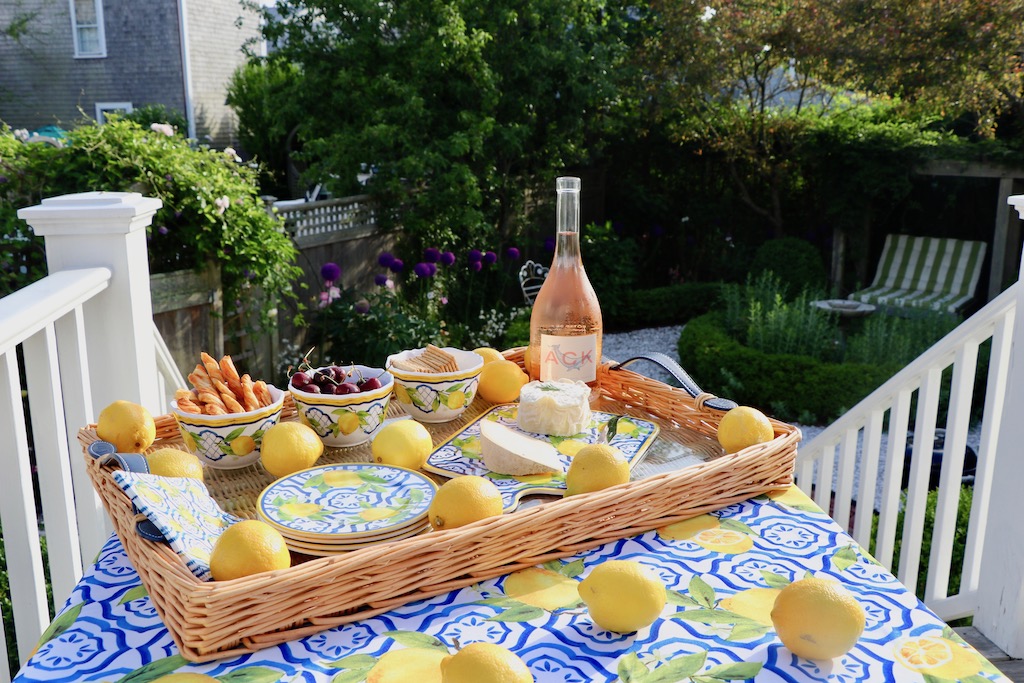 Summer is in full swing and there is no better place to entertain than the safety of your home as the global COVID-19 pandemic unfortunately lingers across America. We have been indulging in regular "happy hour spreads" and Al Fresco dining on the patio where the open air is refreshing, calming and according to my medical friends, safer than eating inside with respect to the virus.
When I realized how much we were eating out on the brick garden patio, and particularly after one of my favorite heavy wine glasses shattered on the ground, I quickly started to research melamine dining options.
Melamine is an organic-based, nitrogen-rich compound used to manufacture cooking utensils, plates, plastic products, and more. Melamine resin is durable, fire and heat resistant and virtually unbreakable, making melamine products feel heavy like ceramic but with the benefits of durability.
In my quest to find the best Melamine pieces, I discovered Le Cadeaux. I was mesmerized by the gorgeous patterns available in this outdoor friendly dinnerware option.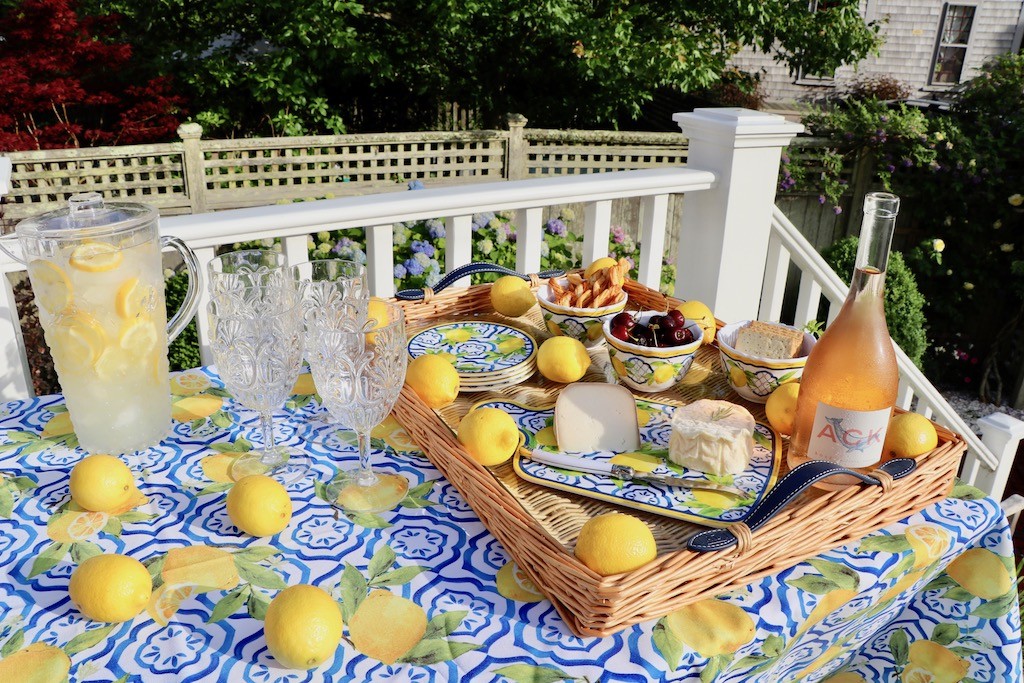 Le Cadeaux was established in 2002 with a strong creative vision, a passion to capture all of life's special moments, and to turn ordinary day events into extraordinary life experiences. This is my kind of brand, ladies.
With this vision continuing today, Le Cadeaux has become the leading innovator in unbreakable, fine melamine dinnerware and polycarbonate glassware, with designs inspired by the French and Italian countrysides.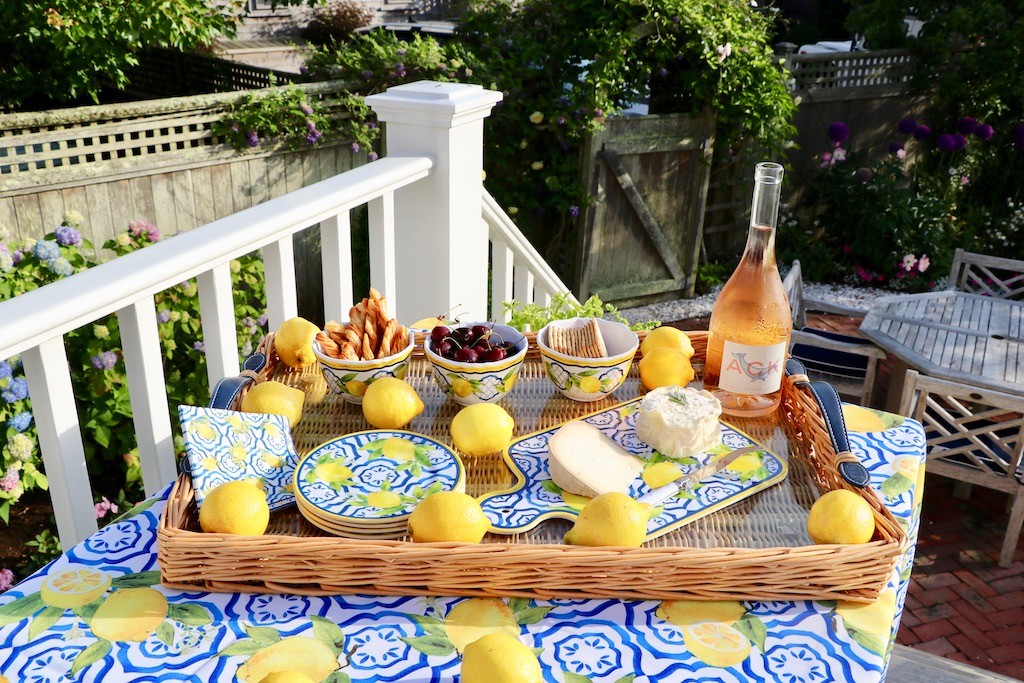 The available patterns are gorgeous and adored by any European travel lover like myself. I immediately gravitated toward the Palermo print which features a royal blue design covered with bright yellow lemons – the powerful summer print takes me right to the Amalfi Coast in just one look.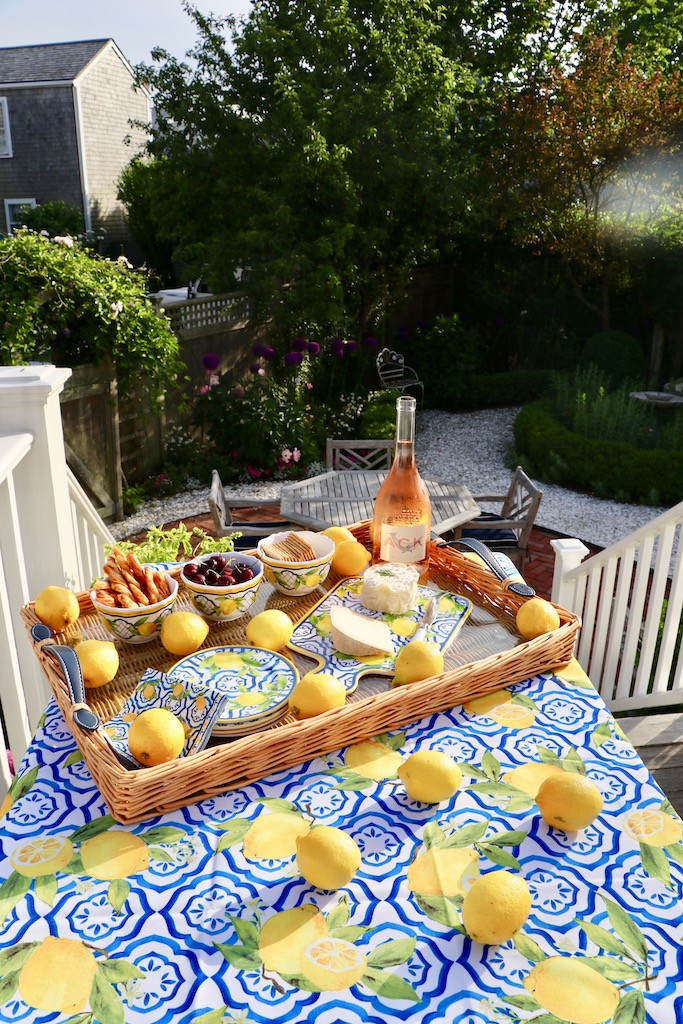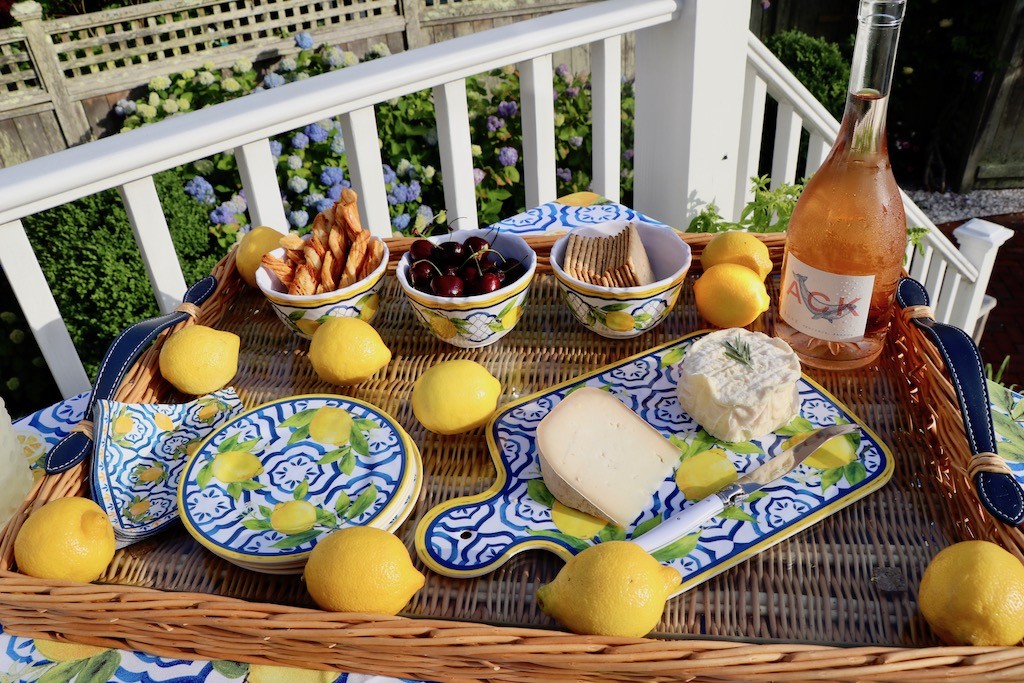 Le Cadeaux is designed with a much heavier than typical melamine weight. Upon first glance, it is often mistaken for real ceramic Italian pottery.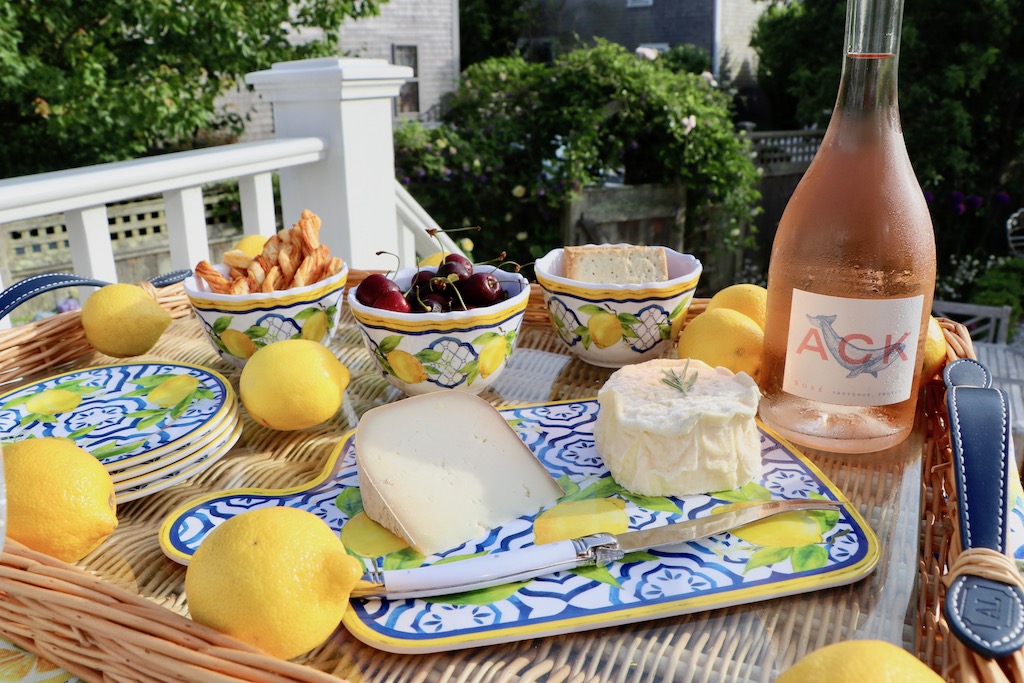 On Friday afternoons I always head over to Brix on Surfside Road. This is the best wine and cheese shop on Nantucket. Just looking at my photographs of the cheeses makes me drool. They always have a variety of European cheeses in the fridge. The ladies who run the shop always greet you, ask you what you are in the mood for and then guide you through some helpful suggestions on cheese, meats and wine pairings. Between the options they sell and stellar customer service, there is no better place on the island to gather your cocktail hour groceries.
For this particular evening, I went with a soft thyme infused goat cheese and a hard goat cheese wedge.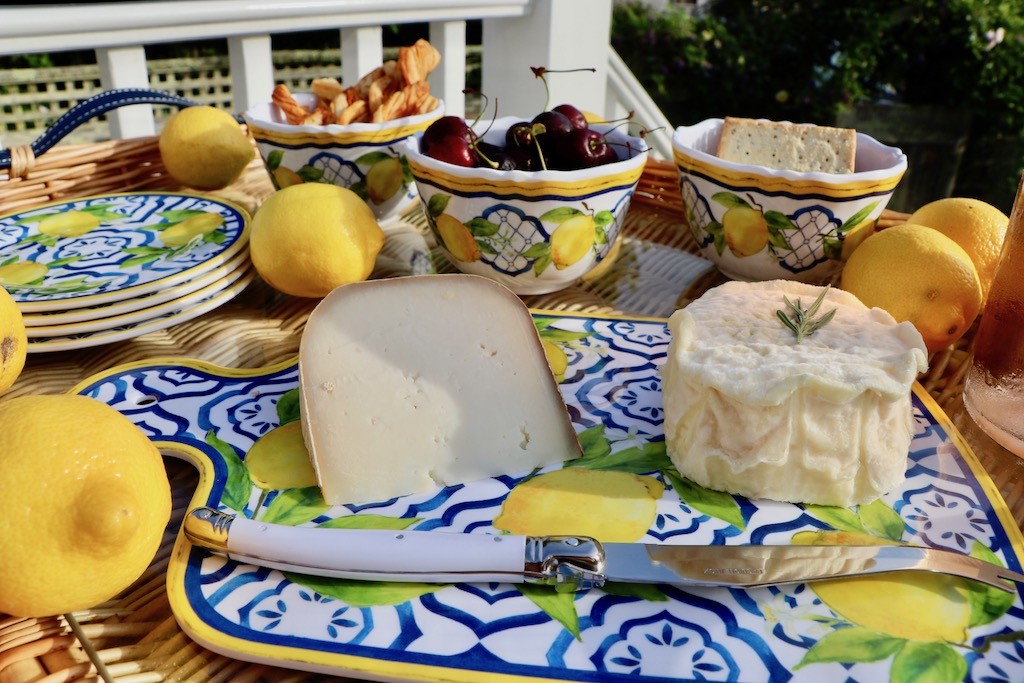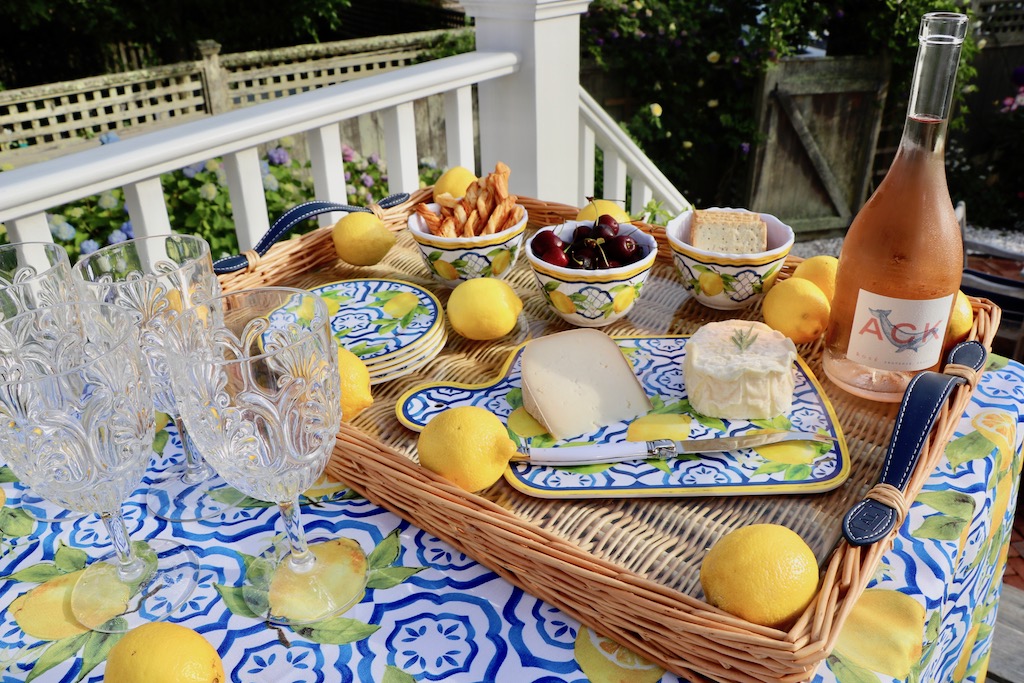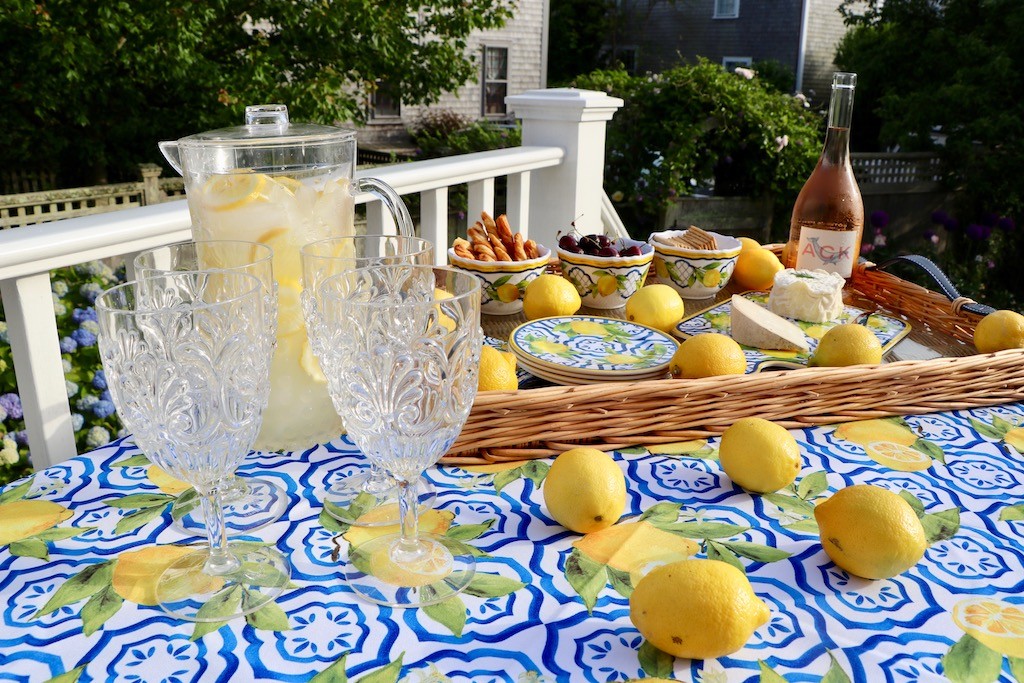 Le Cadeaux pairs beautifully with the polycarbonate glassware, which does not scratch or become cloudy over time and use. The glasses and plates are all beautiful enough to dress the table for any indoor or outdoor gathering, yet unbreakable and dishwasher safe.
Photographed here, I used the clear pitcher to serve spiked fresh lemonade as the signature cocktail for the evening. To accompany the polycarbonate pitcher, we used the matching clear wine glasses. They are heavy enough to feel like "robust wine glasses" but totally unbreakable and dishwasher friendly. This makes regular outdoor entertaining stress-free and easy to clean up once the night is over.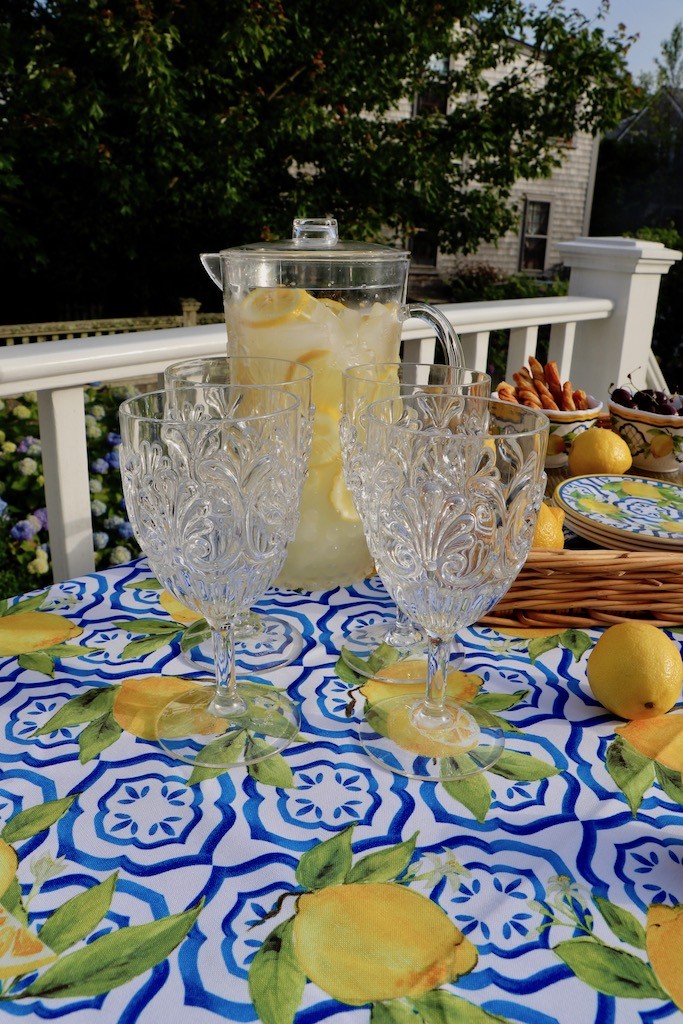 For the "happy hour spread" I set-up the Le Cadeaux Palermo servingware over an extra large wicker Island Tray by Newport Lamp & Shade Company. This serving tray was placed on top of the cocktail table adorned with a large outdoor tablecloth by Le Cadeaux in Palermo.
For the bitesize snacks such as cherries, crackers and cheesesticks, I used the dessert size bowls to display. The set of four is only $30 on Amazon, what a deal! These little bowls would also be great for gelato or ice cream.
The corresponding appetizer plates are a great size for small-bites and snacks. They come in a set of four as well. The plates feel nice and heavy as if they are real ceramic pottery. But again, these plates could fall on the ground and will not shatter because they are Melamine.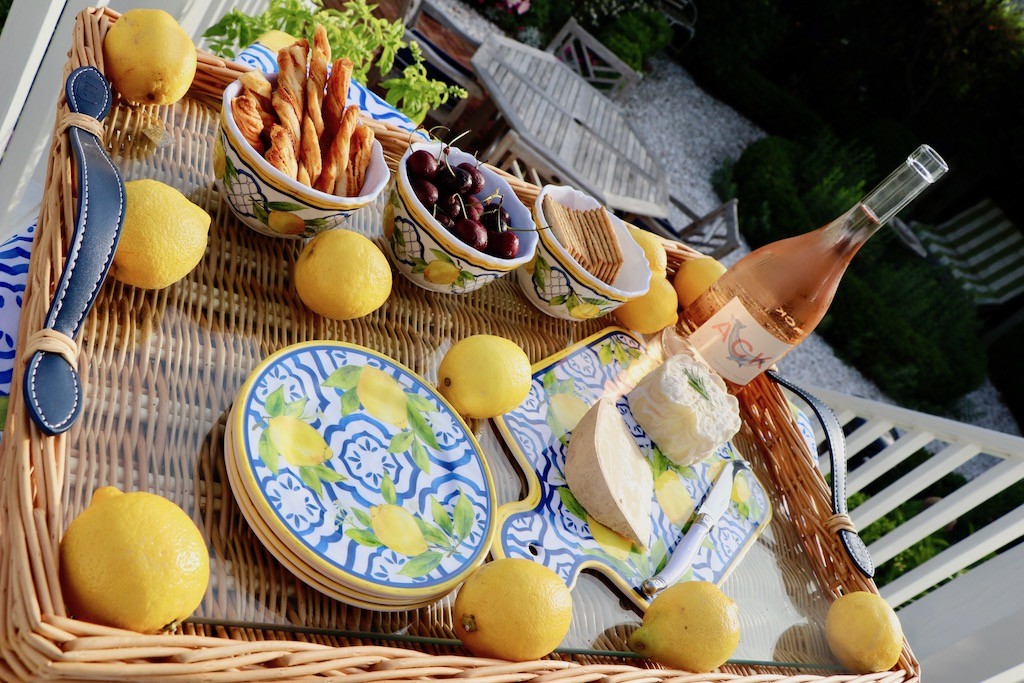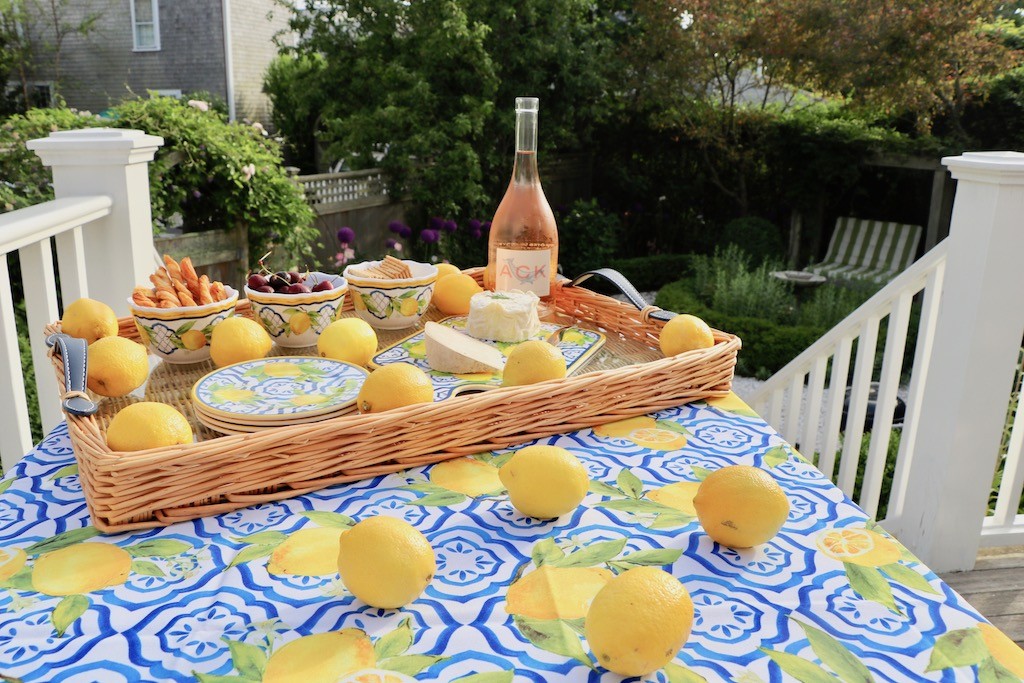 Another feature of this happy hour spread is the Le Cadeaux cheese board and knife – I love this board because it's not only gorgeous, but so easy to clean after your fine cheeses get stuck to the surface. I always dread cleaning heavy wooden boards because they can be messy for cheese platters.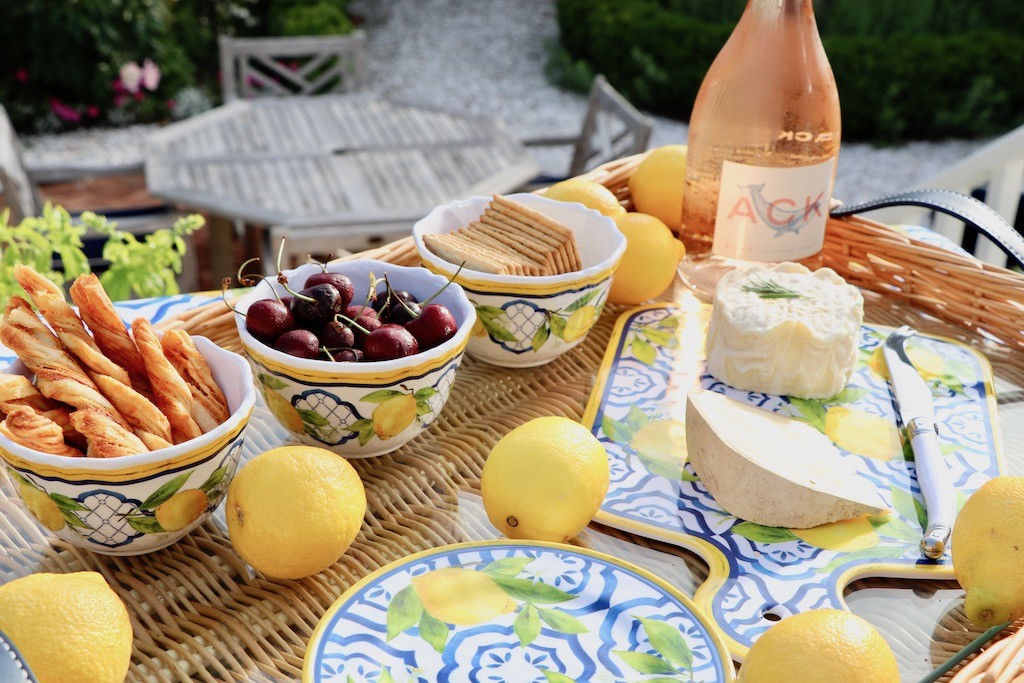 Because of the affordable price point of these pieces, you could also create the perfect "hostess gift" with items from the Le Cadeaux collections. They also carry soaps, tea towels, paper cocktail napkins, attractive platters, and other great pieces to gift your friends or loved ones.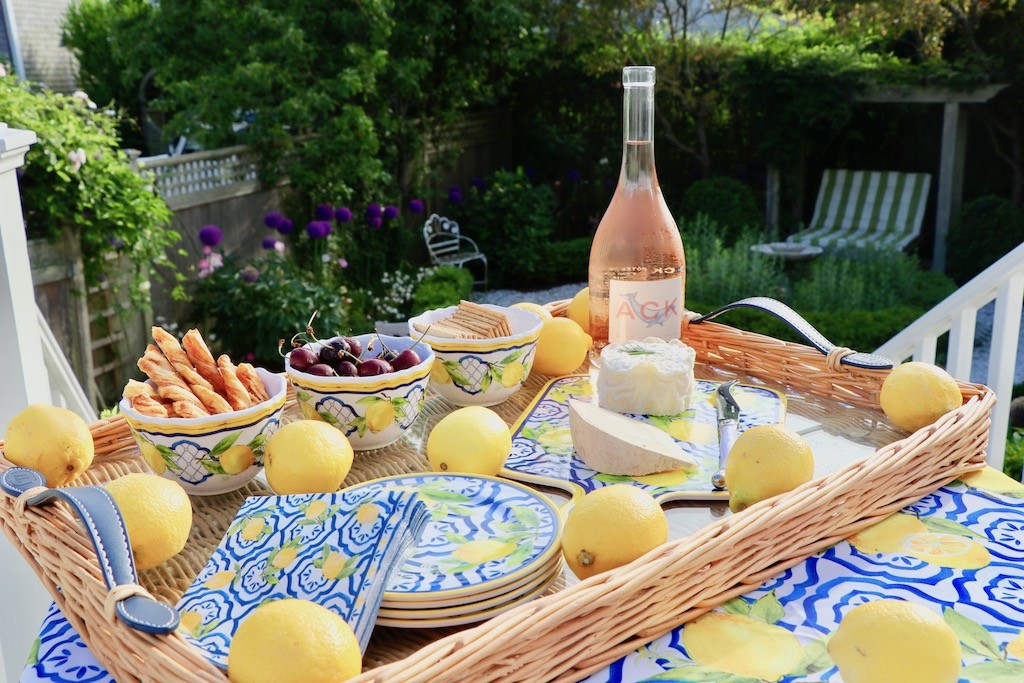 And the biggest highlight of Al Fresco dining in Nantucket? The florals blooming in the backdrop at our home garden. June is the time when all the gorgeous flowers start to burst with color and life. The space is filled with yellow and pink roses, ocean blue hydrangea, and my personal favorite – rows and rows of purple alliums.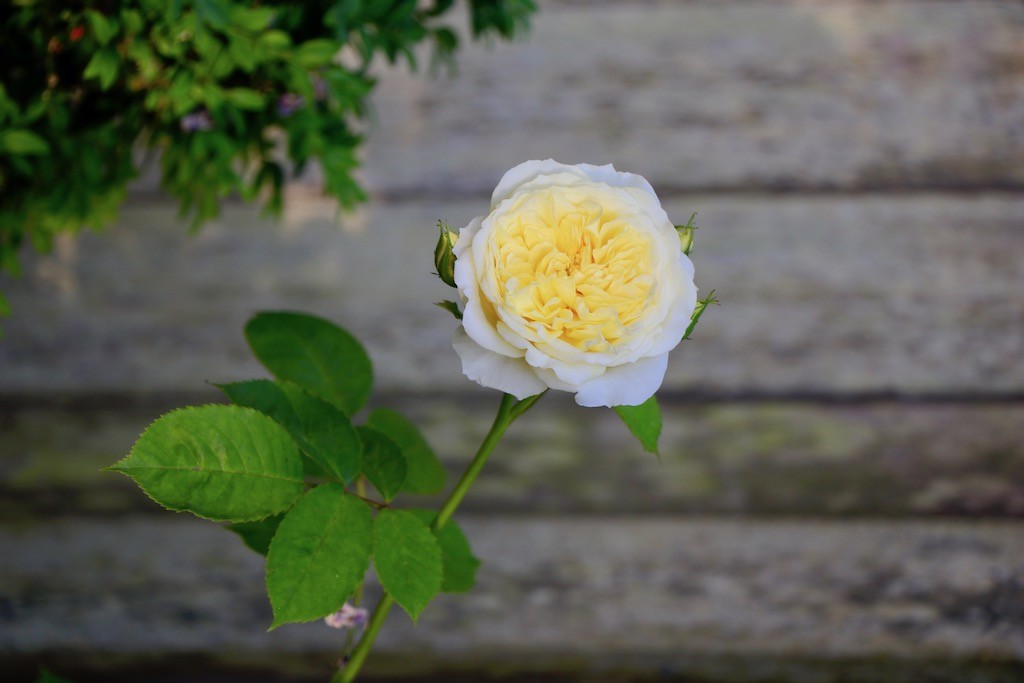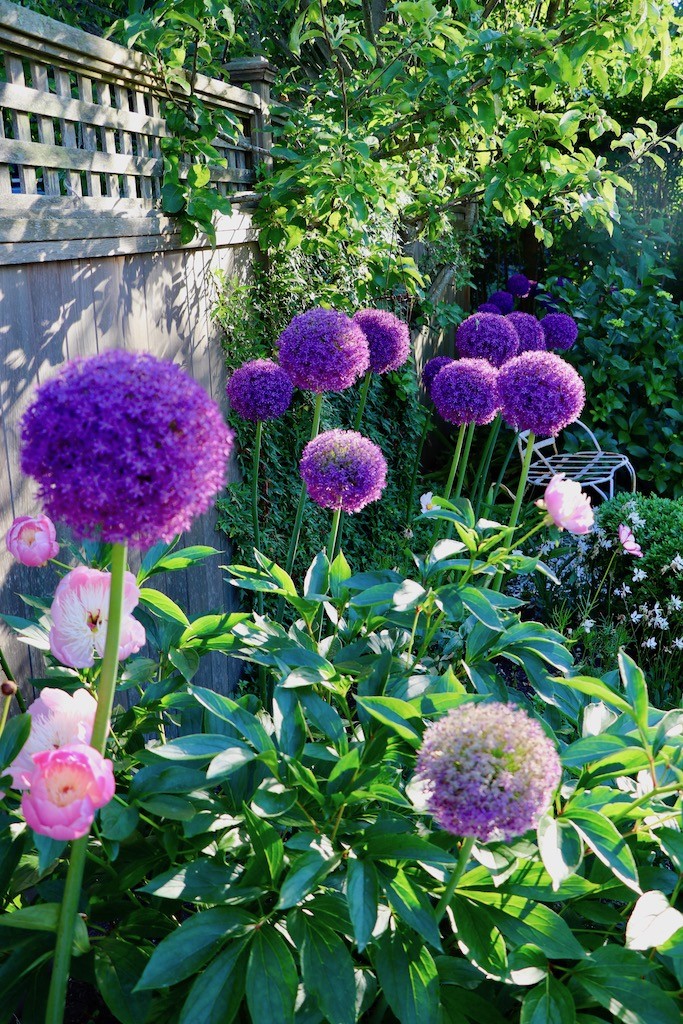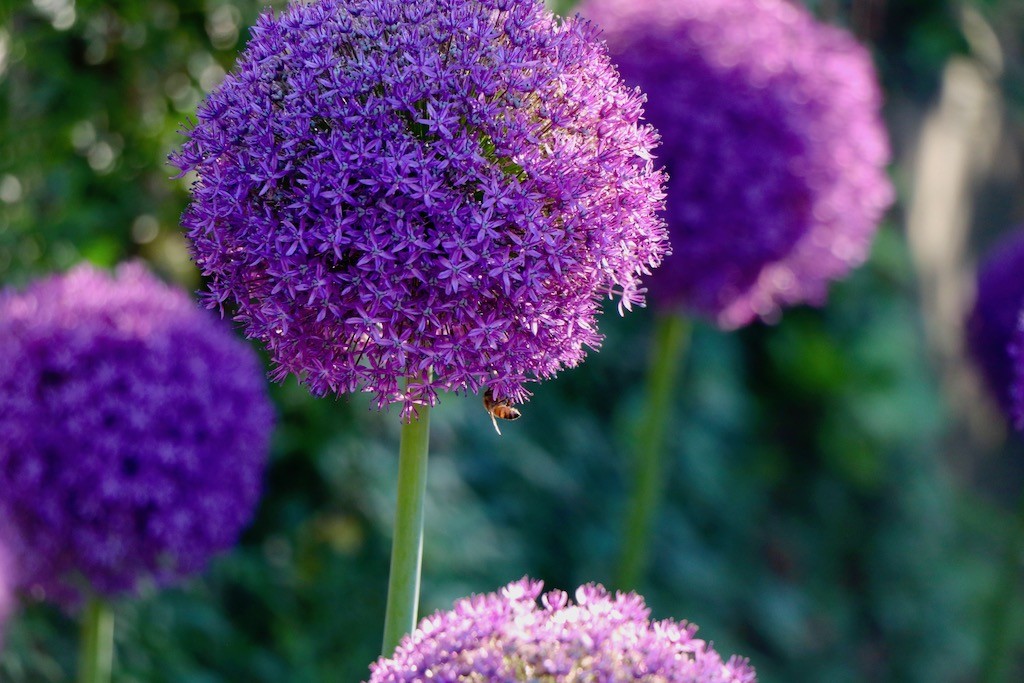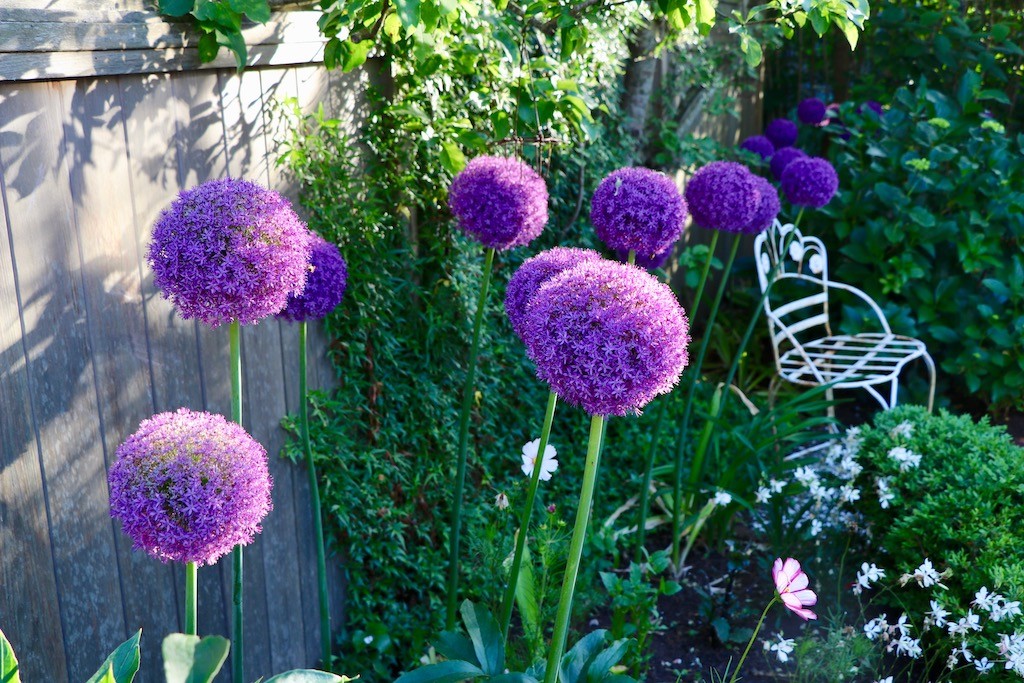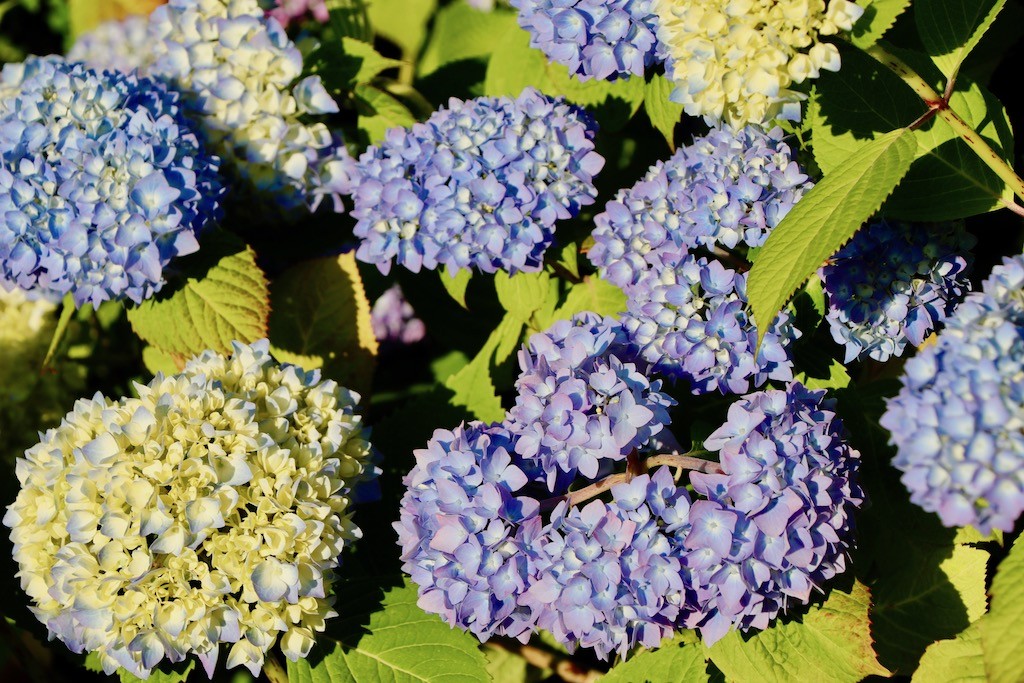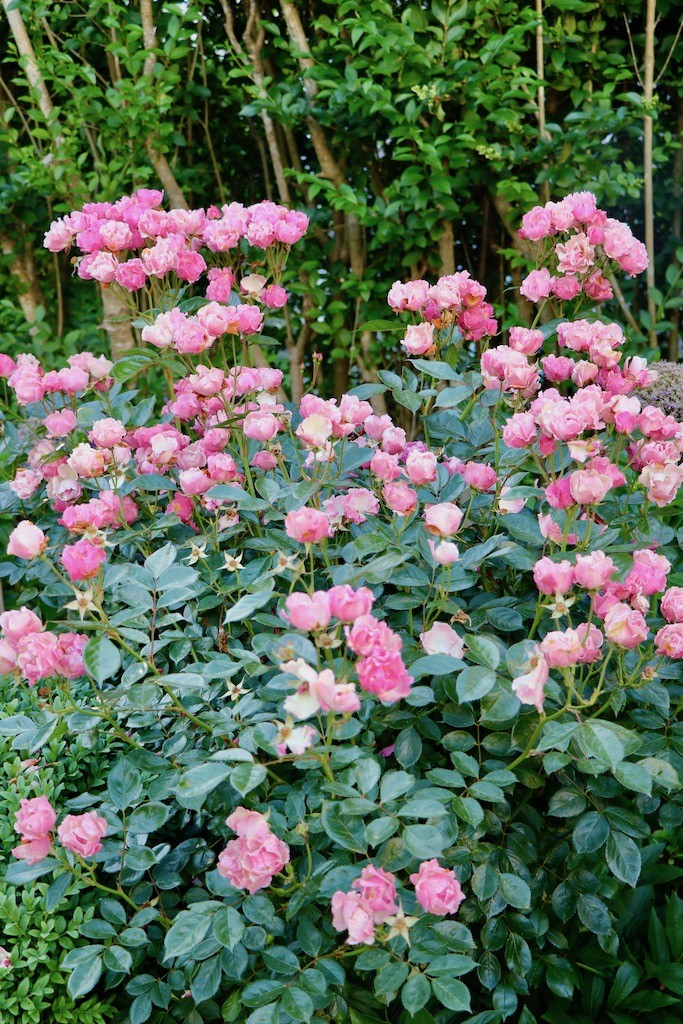 To stay in the theme of lemons, my husband and I prepared one of our favorite summer dishes – a lemon fusilli with arugula. We added garlic chicken and extra lemon zest. Delicious!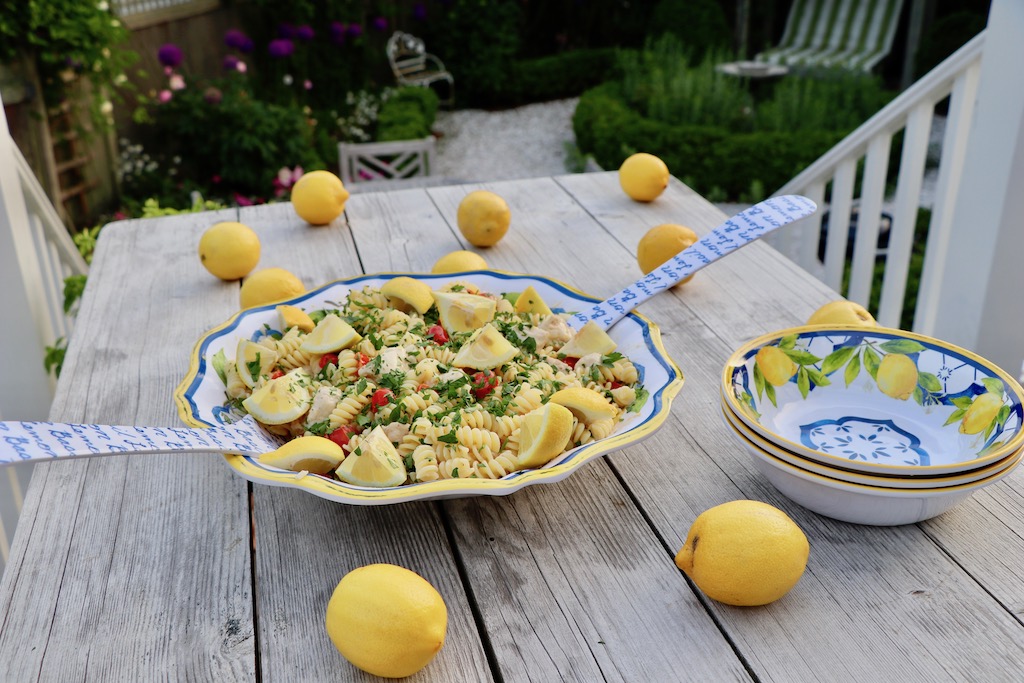 We served the summer lemon pasta in the large salad bowl with matching servers by Le Cadeaux in the Palermo print. Although this dish is technically called a "salad bowl" it really does work quite well for a light pasta dish or pasta salad too.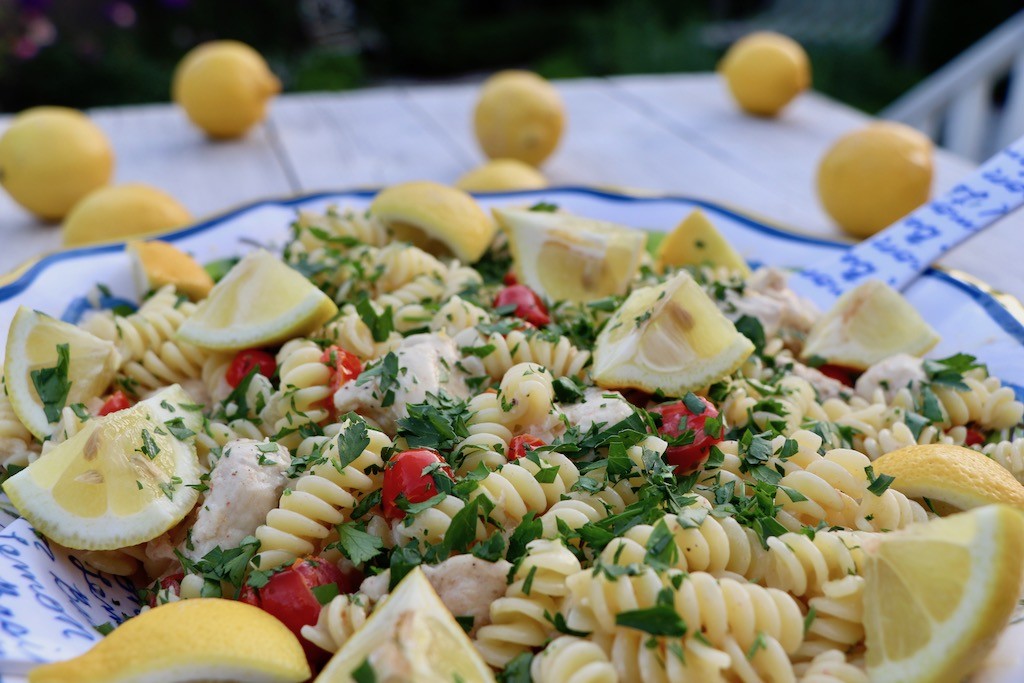 We always follow the Ina Garten recipe for making a light, but creamy, lemon sauce for the noodles and chicken.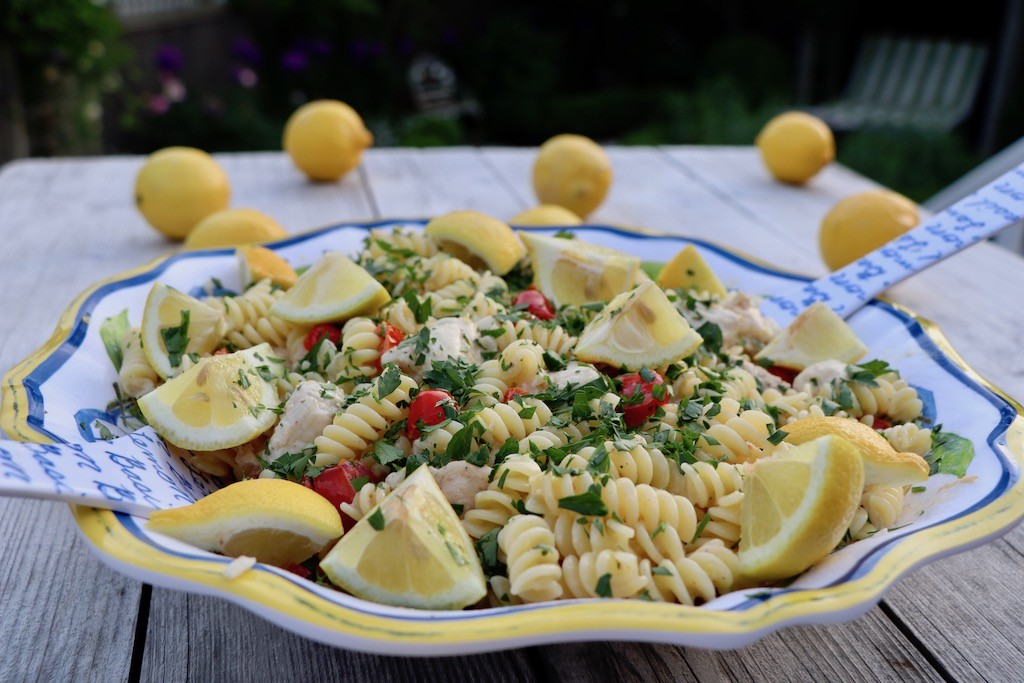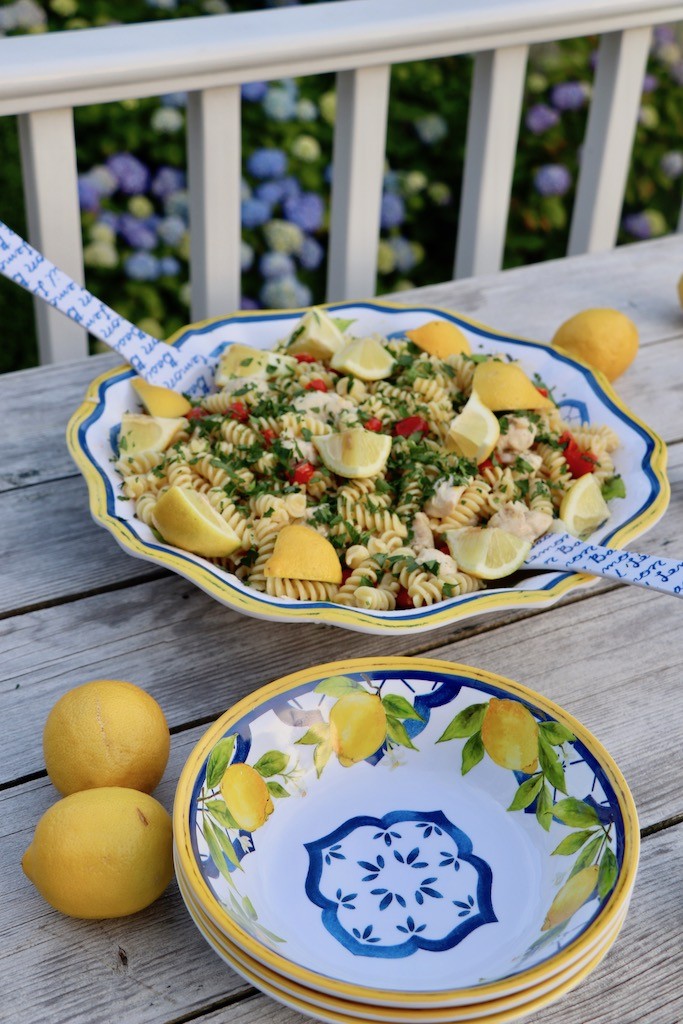 Our Al Fresco happy hours and dining moments are always the highlight of the summer season for my family and I. Adding these outdoor entertaining essentials from Le Cadeaux have only brightened up our tablescapes. There are so many wonderful prints to spruce up your table.
But again, aside from looking great, these pieces are super durable and dishwasher safe. You can entertain with peace of mind knowing that the plates will not shatter or break. And at the end of a fun night, there is nothing better than an easy and quick clean-up.
A huge thank you to my friends at Le Cadeaux for introducing me to some practicable and pretty entertaining pieces for summer season. I cannot wait to keep exploring different patterns and tablescapes as the seasons change with Le Cadeaux. Stay tuned for more feminine features through the Ladyhattan lens.