On rainy days here in NYC I often find myself dreaming of a faraway place, and it's usually. Just recently I took my first journey to Japan and I am already eager to go back. Japan is an incredibly special place oozing with cultural, mind-blowing food, as well as crafts and customs that make this country so unique from anywhere else in the world. 
On my first trip to Japan, I started in Tokyo and then ventured down via to the city of Kyoto via the Bullet Train. We spent a total of five nights here to give ourselves ample time to explore and learn as much about this culturally and historically rich city. Staying at the Noku Hotel in Kyoto, located adjacent to Kyoto Imperial Palace, was a brilliant choice.
The Noku was clean, simple and comfortable – offering nice perks like fresh pajamas, daily breakfast and sleek room accommodations. Not only was the Noku comfortable and centrally located to all the action, the hotel offered signature tours for guests including the "Neighborhood Craft Tour" offered twice a week.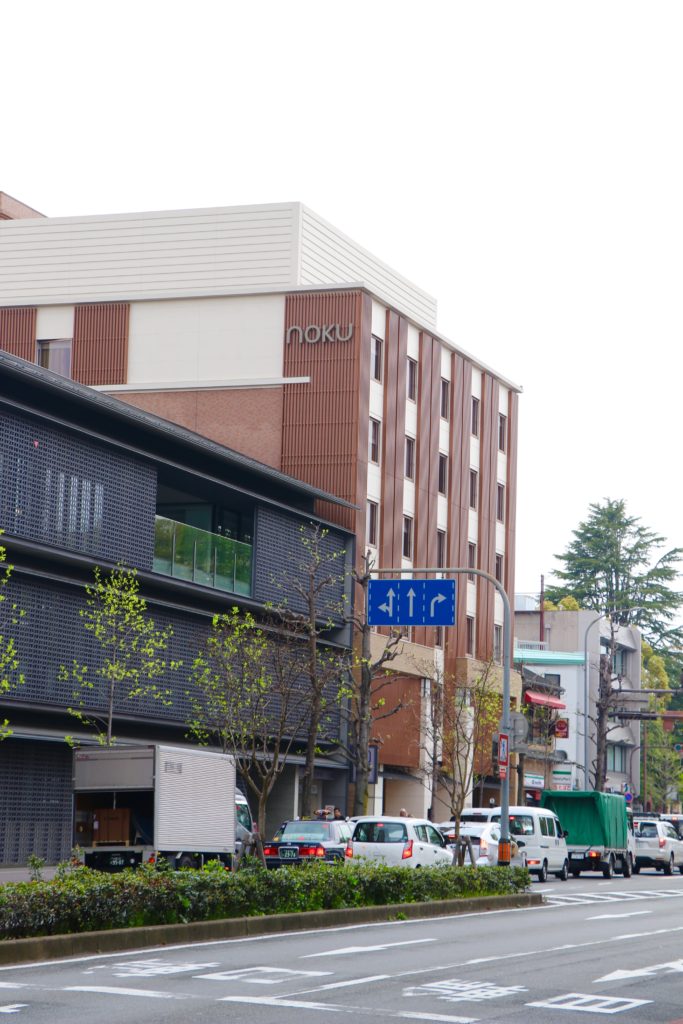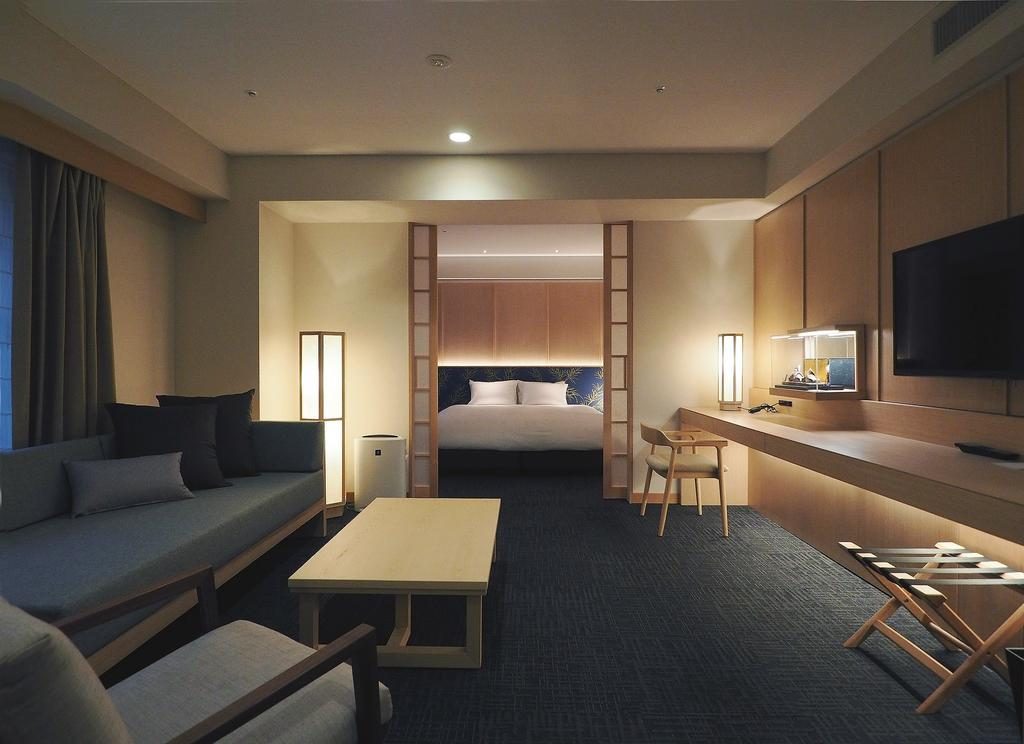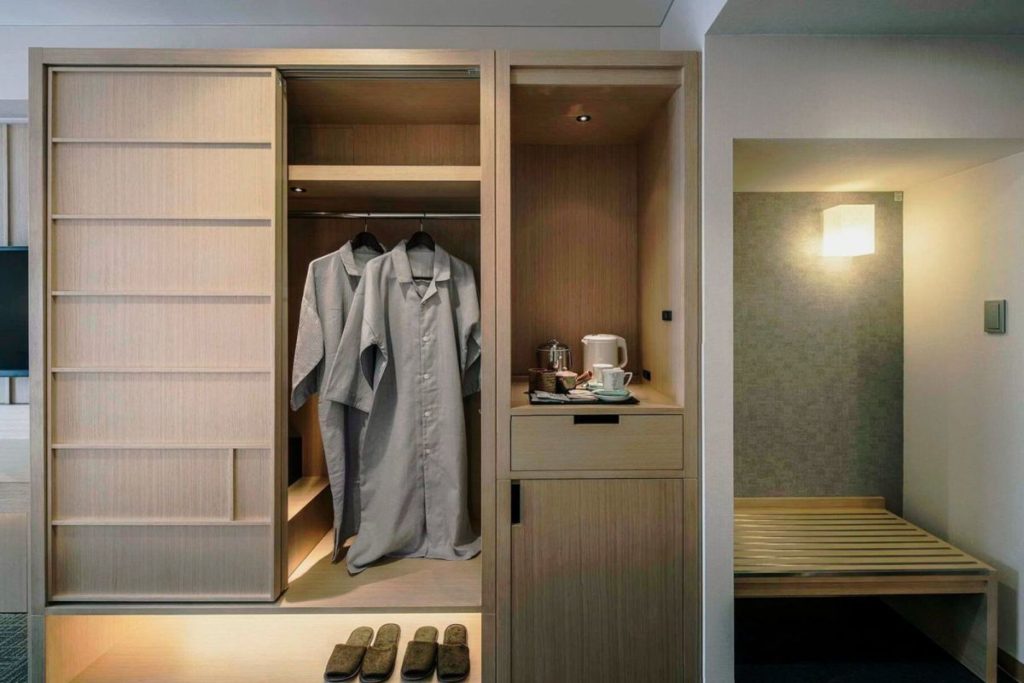 On this tour, we had the opportunity to visit some of the stores around the palace that continue to preserve the many traditional crafts that were developed and flourished in the city over years. I was hesitant to enter these places on my own (English is not commonly spoken by locals), but with a certified guide by my side, I was able to dive right in and learn about the everyday lives of the amazing Kyoto people that run these establishments.
We strolled through the neighborhood all morning and stopped at each unique craft shop to speak to the artisans and creators about their specific product. During these stops, we were able to see some of their amazing pieces—bamboo crafts, woodwork, traditional dolls, fragrant wood, and gold lacquer—all of which are inseparable from everyday Japanese life.
This was a great opportunity to get a closer look at local life and culture. Having the expert guide allowed us to learn so much and make direct connections with the craftsman by asking questions and receiving immediate answer through the translation. I highly recommend staying at the Noku Kyoto particularly because of the opportunity you will have to enjoy these stellar neighborhood tours offered every Tuesday and Friday morning at the hotel.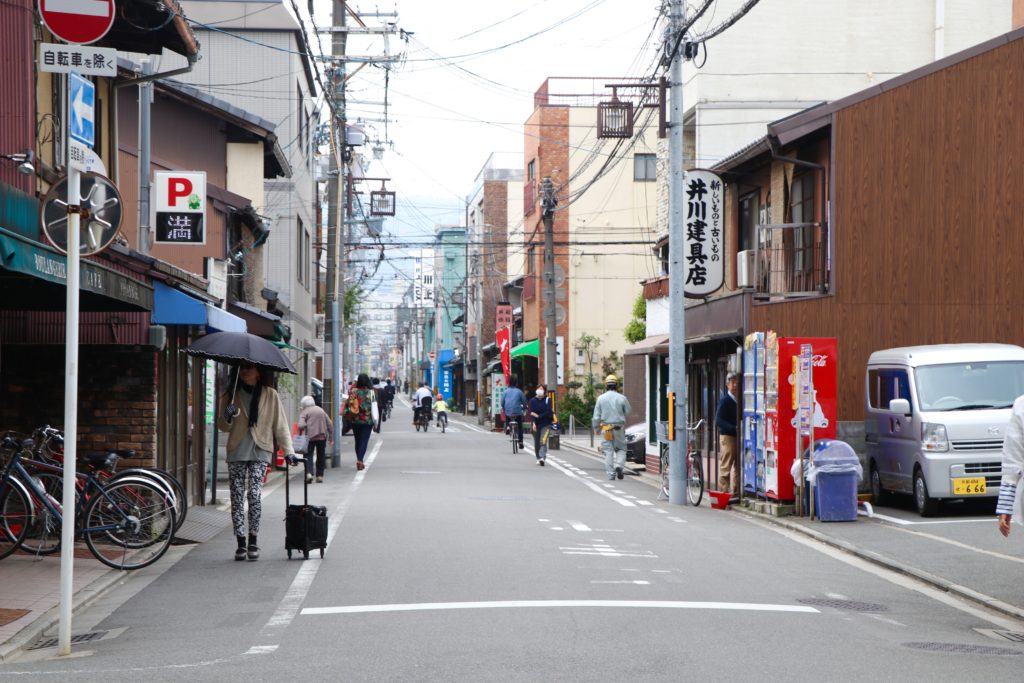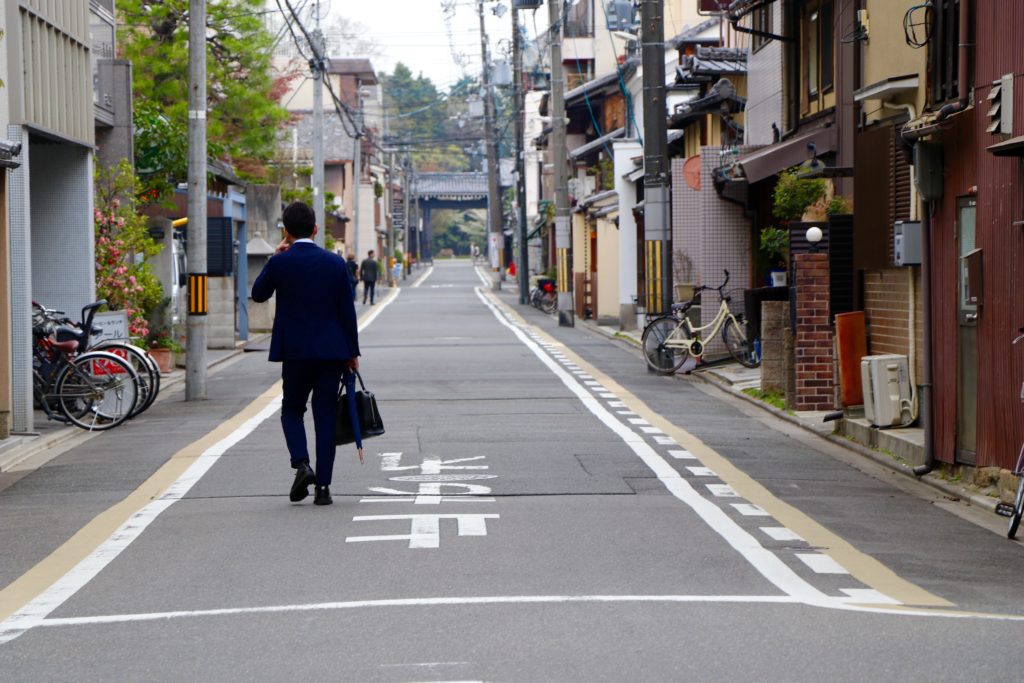 Our tour guide took ample time to explain the history of Kyoto and help us understand the history behind the specific crafts we were seeing at each stop along the way.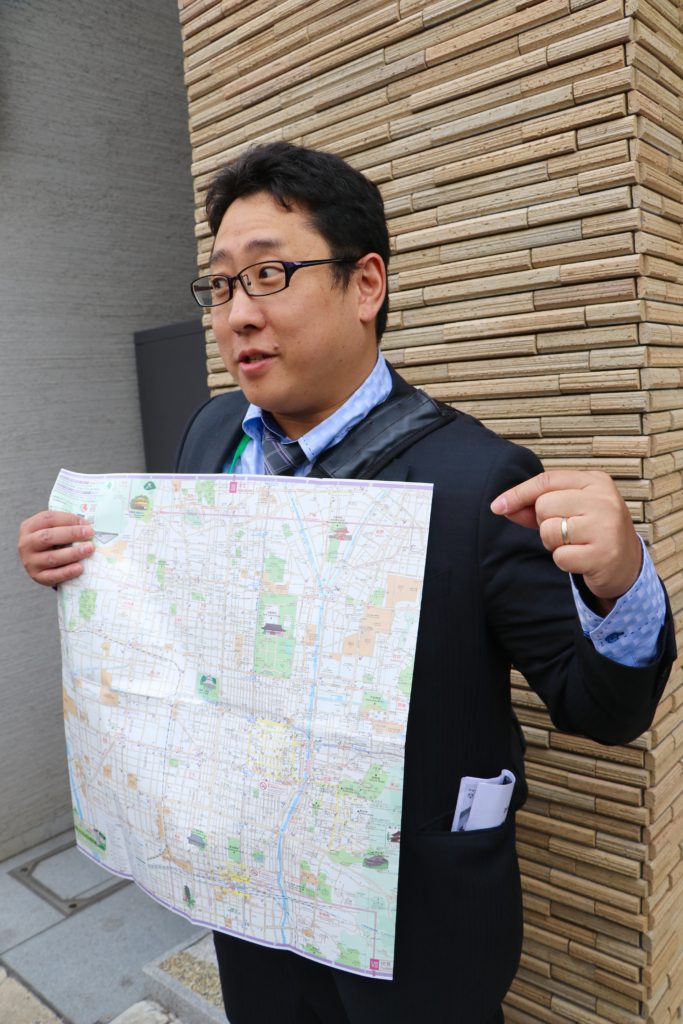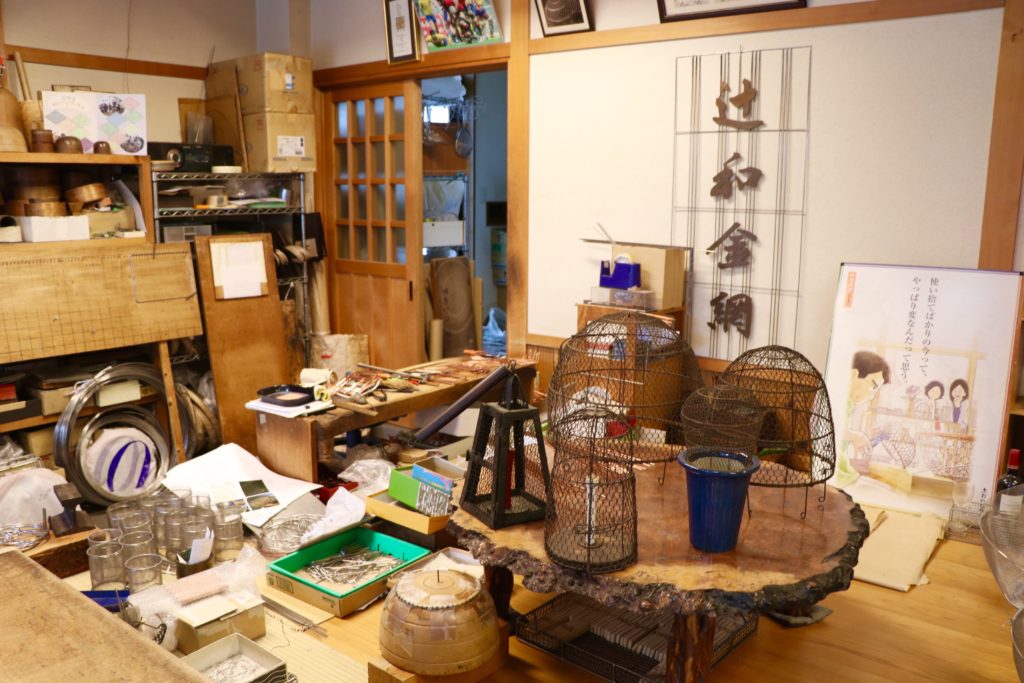 These hand-made wired baskets are frequently used for frying and cooking foods. The amount of detail and technique that goes into each basket and tool is remarkable.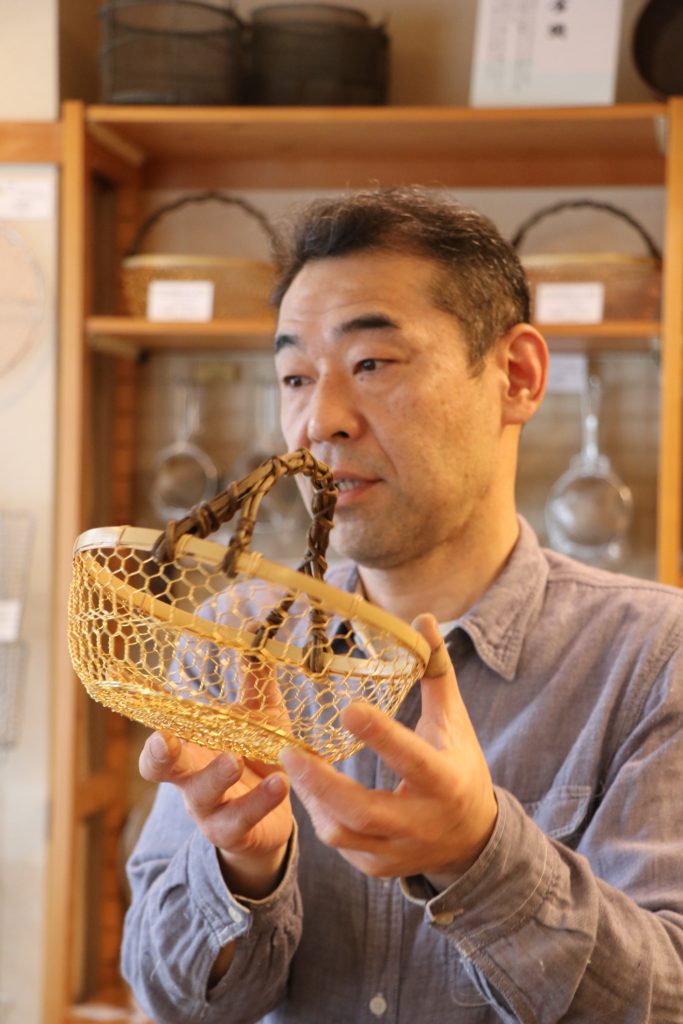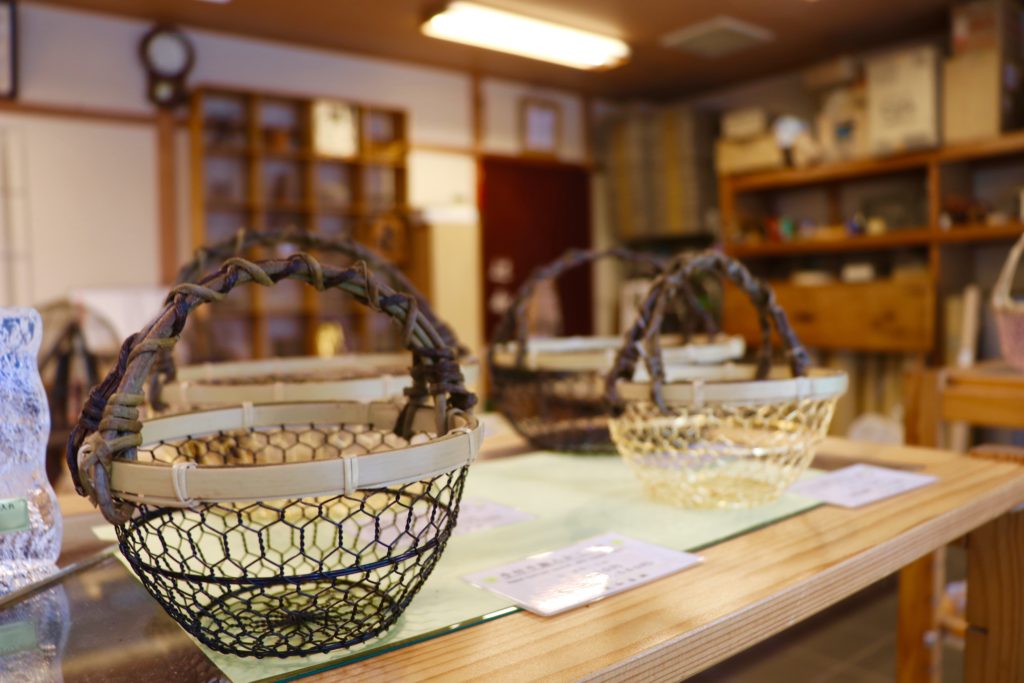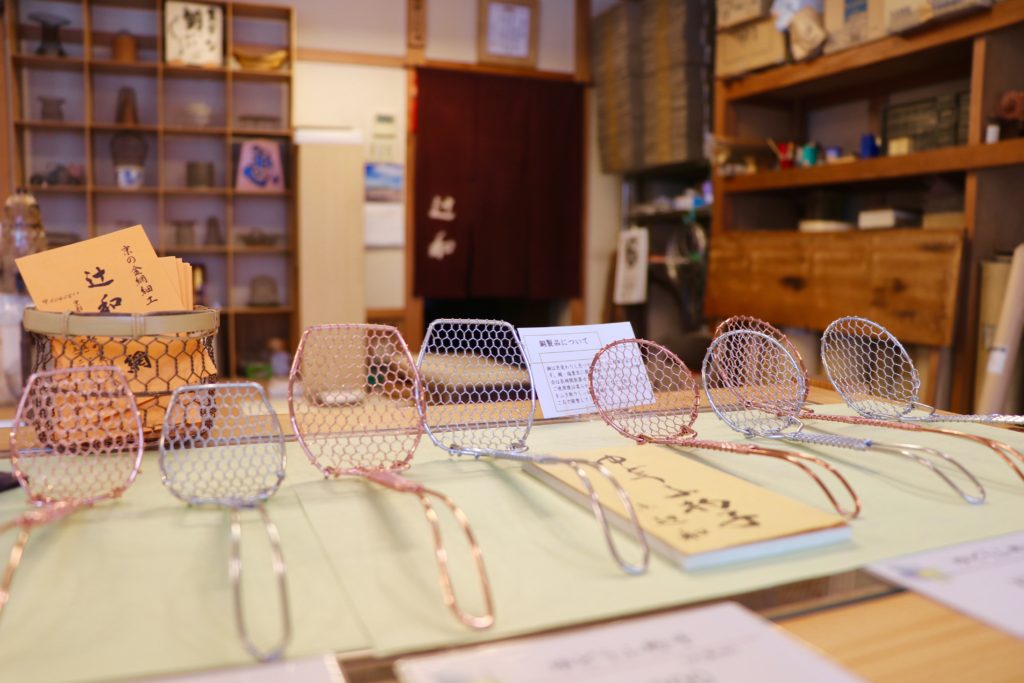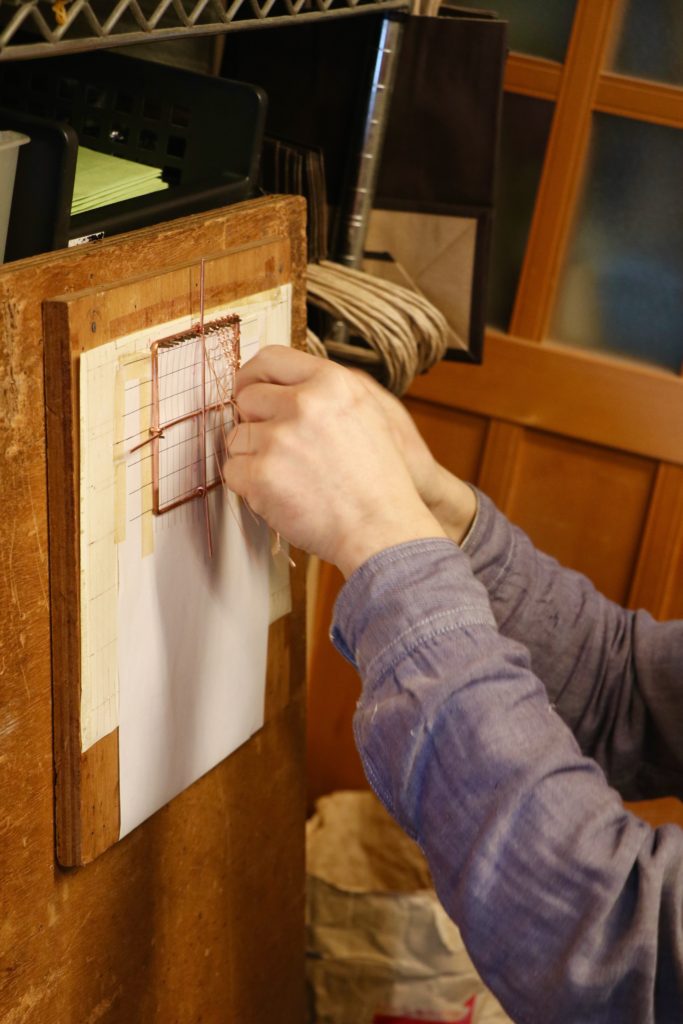 The hand-painted pottery shops were absolutely insane for a lady like me who loves ginger jars – I wish I could have bought everything and shipped all the items back to Manhattan, but my suitcase would only allow me to transport back a few select items.
Each pottery shop had rows and rows of teapots, cups, plates and jars, all glazed with exquisite painting technique for a vibrant finish.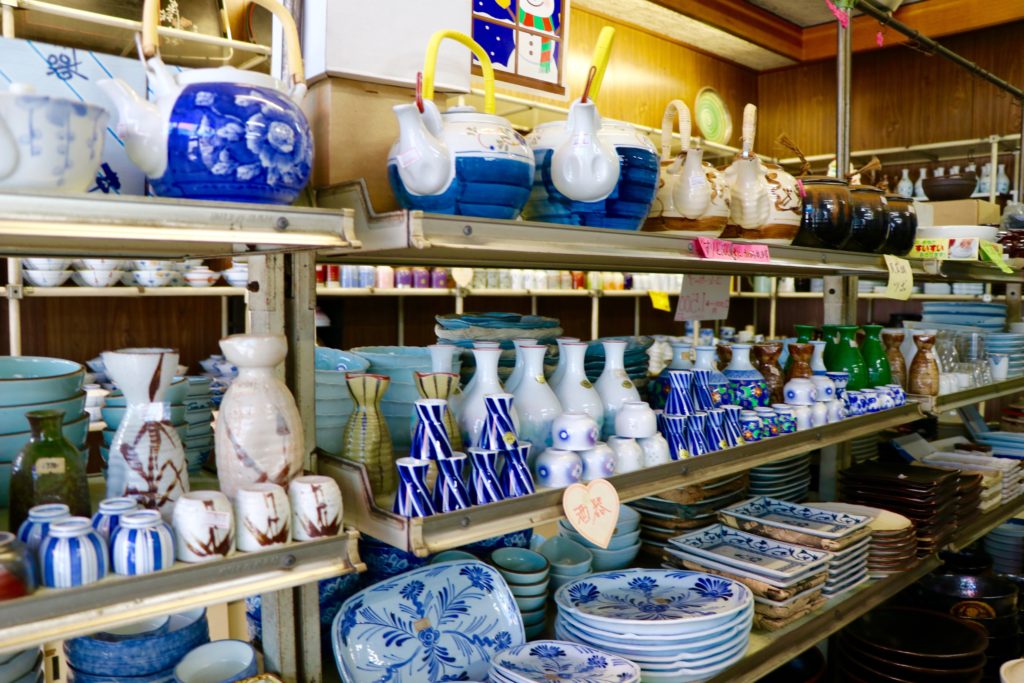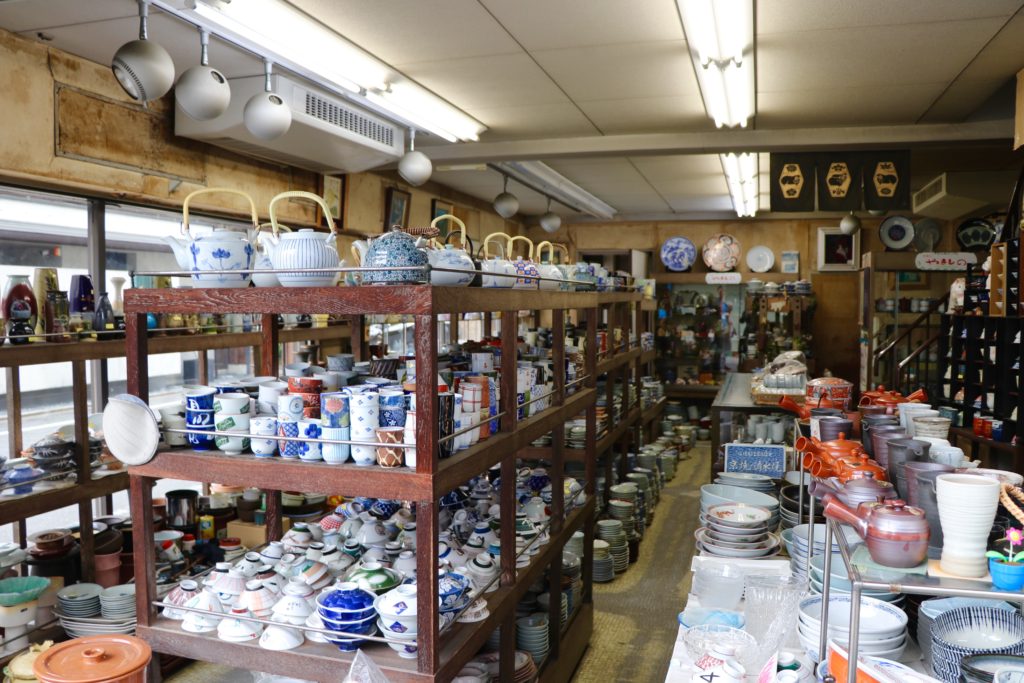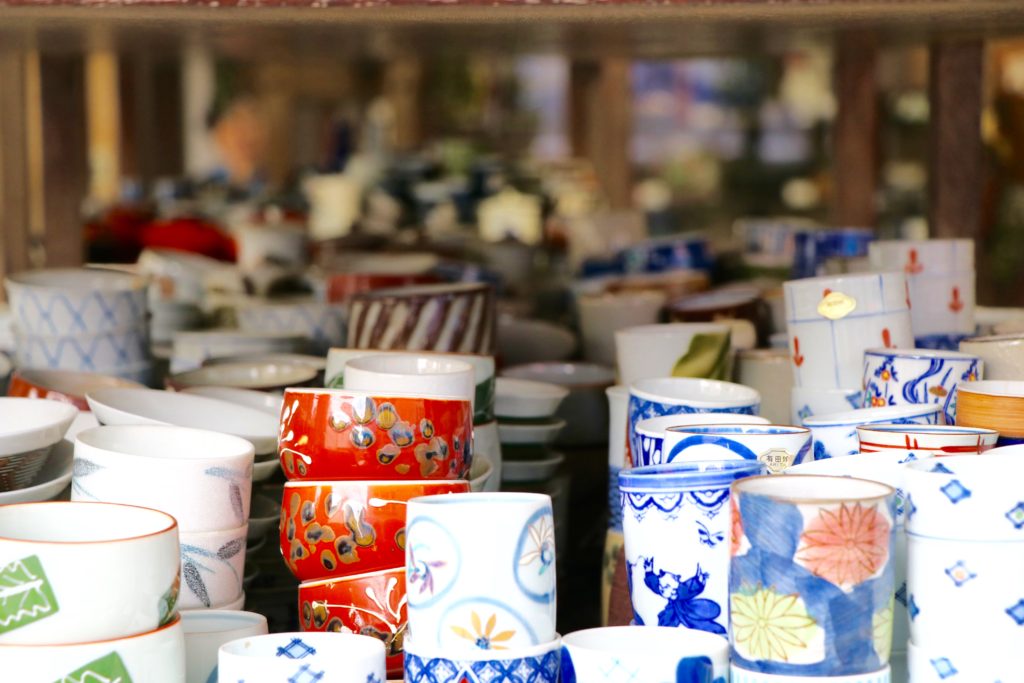 Another fun craft we learned more about was lacquer-ware. The deep, shiny luster of black or dark red lacquerware, often gorgeously decorated with gold and silver or inlaid with mother-of-pearl, is a Japanese handicraft form that has long fascinated the world. Here, we spoke with this woman and storeowner who has been producing lacquered products for over thirty years. She was incredible, and so were here stunning products including bowls, jewelry boxes, coasters and more.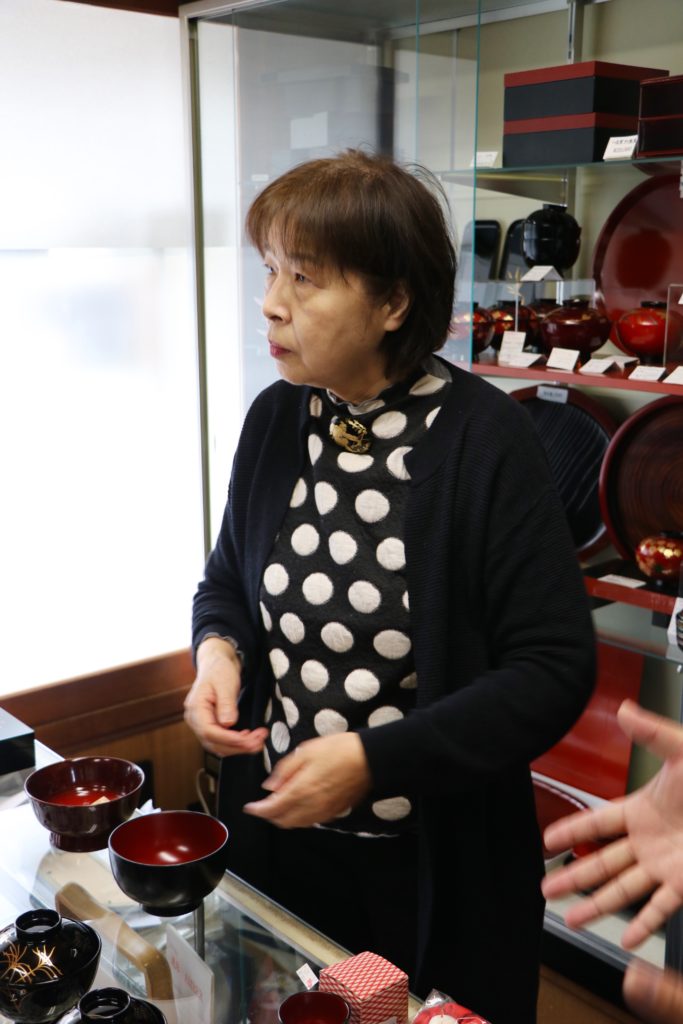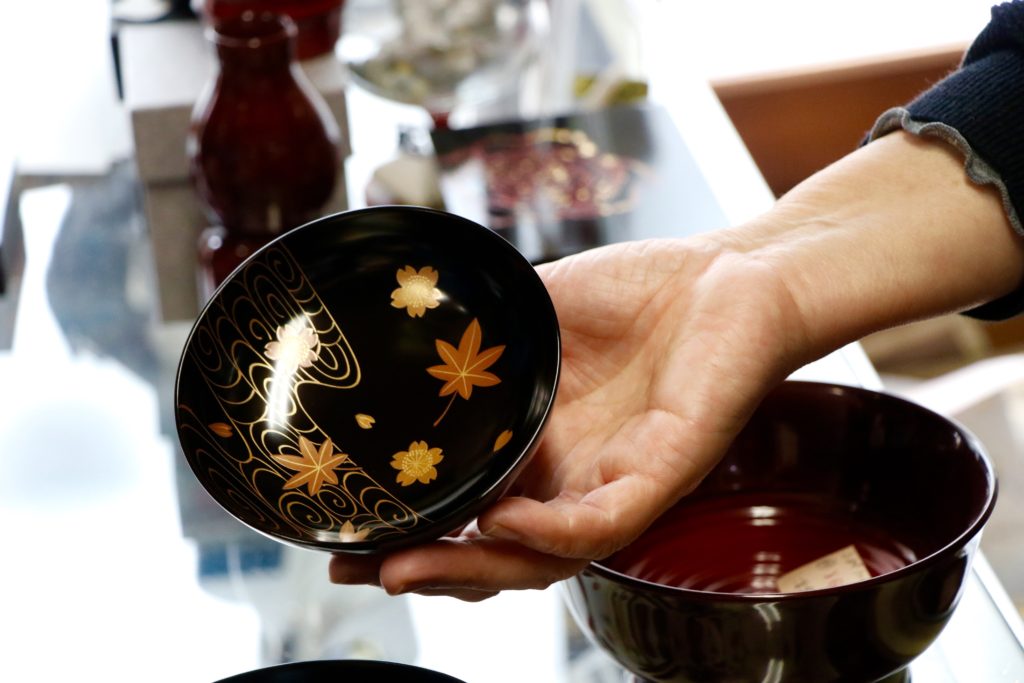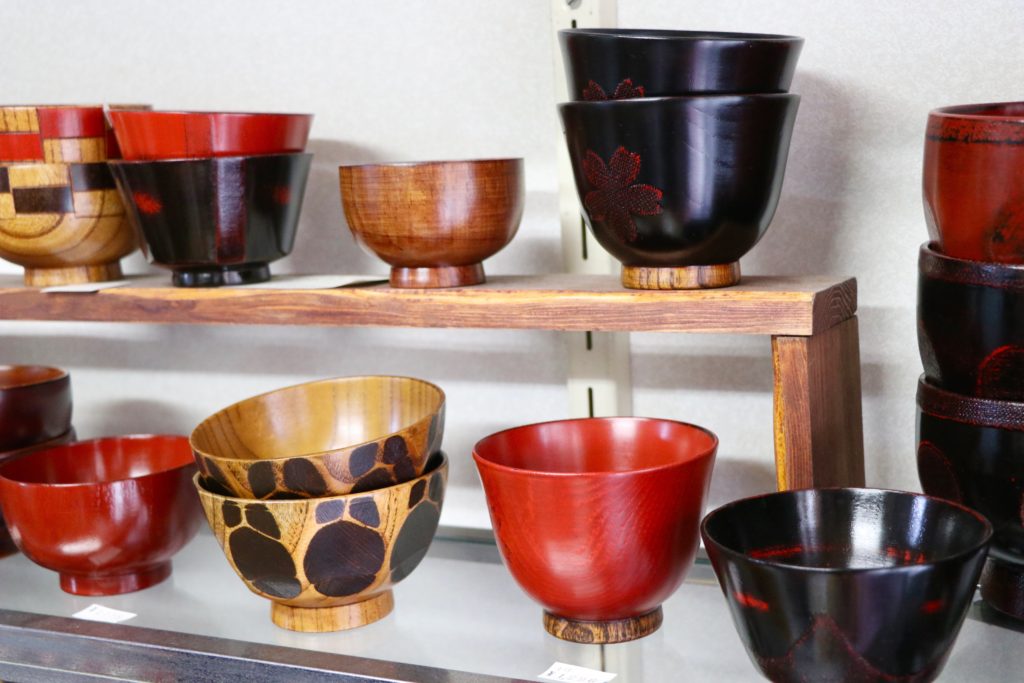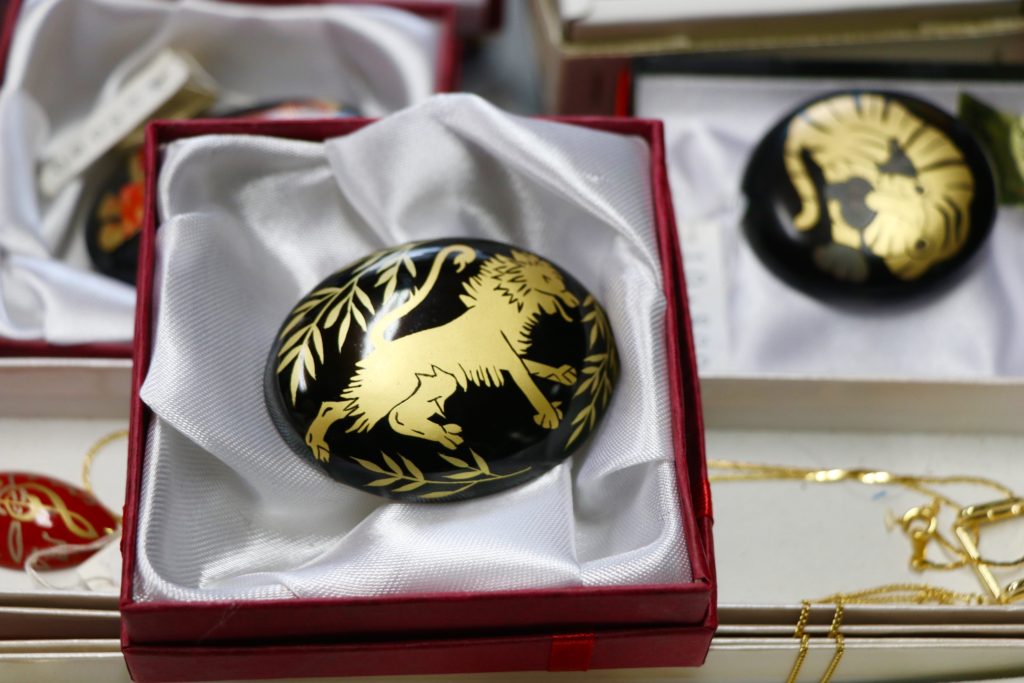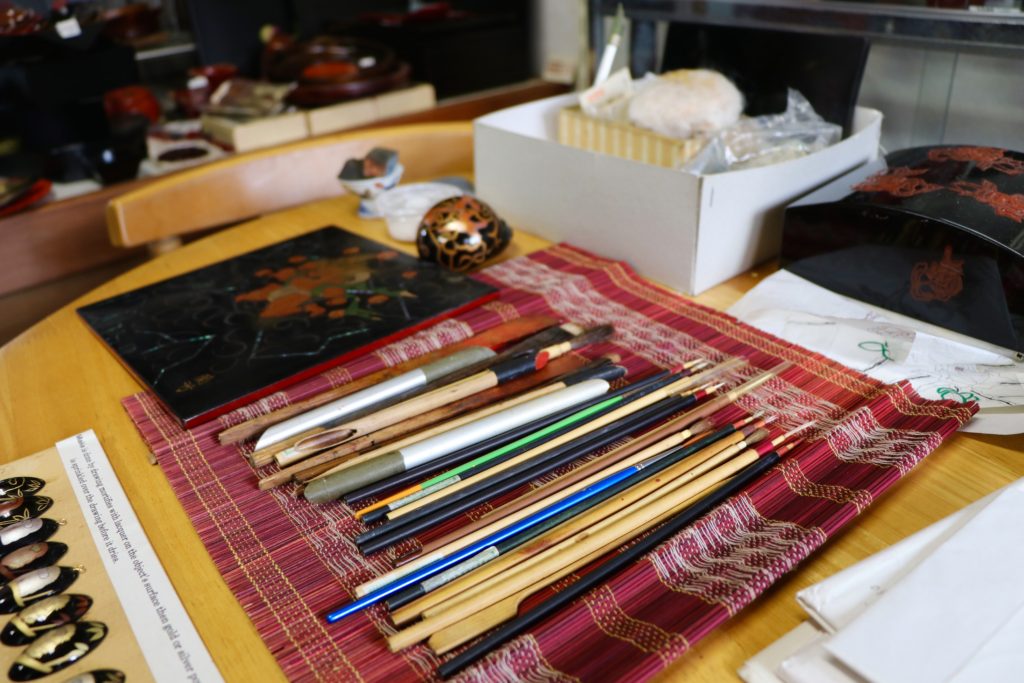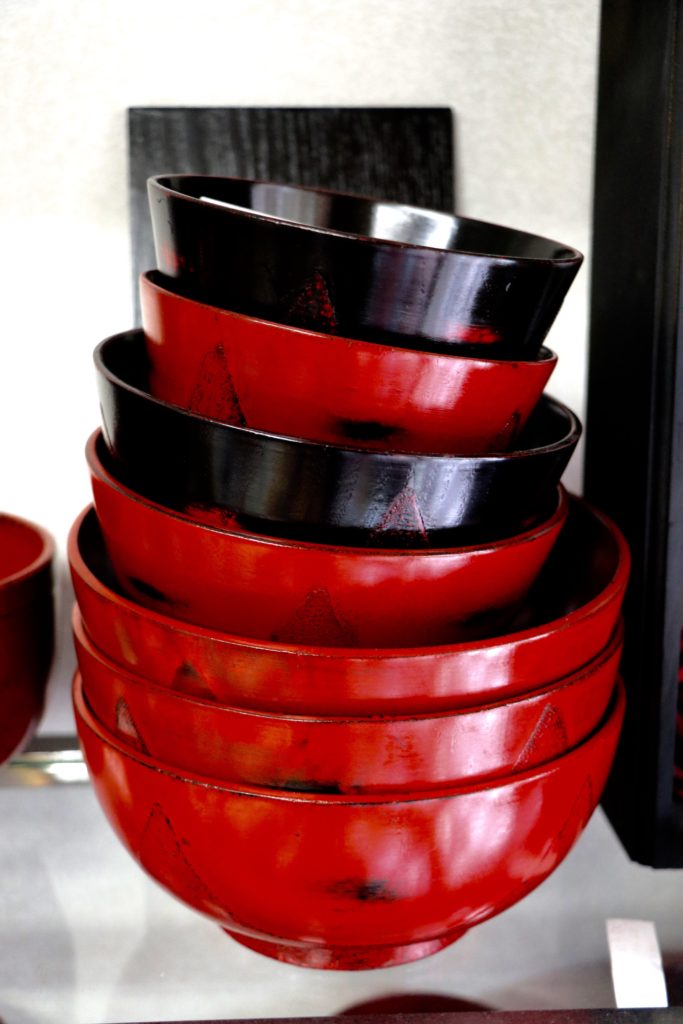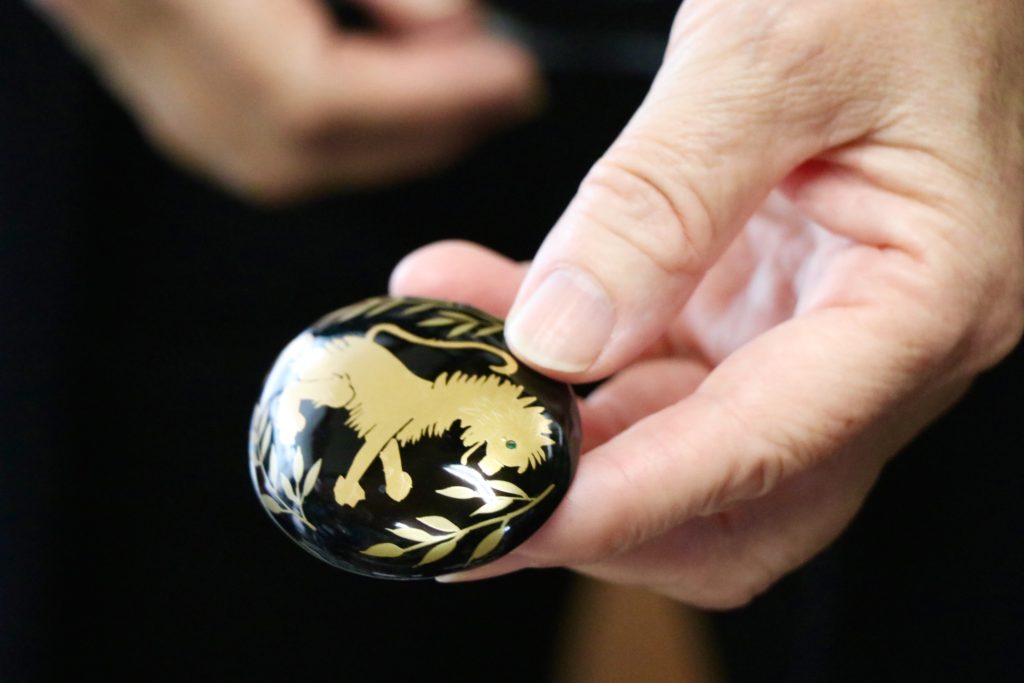 Heading to Japan or dreaming to visit soon? My advice for all hopeful travelers to Japan is to put the city of Kyoto on your itinerary. Ideally a minimum of three nights in Kyoto is necessary to give yourself enough time to see the highlights. And for the ideal place to stay in terms of comfort, location and onsite tours offered, Noku Kyoto is the Ladyhattan approved hotel of choice.