Making my way to the top of South Africa's Helshoogte Moutain pass, I discovered the perfect destination to celebrate my birthday – Delaire Graff Estate. Whether you stay for a week or visit for just the day, a visit to Delaire Graff Estate is a must when in the vicinity of Stellenbosch. In this featured post, I am sharing insider glimpses of the most delicious day at Delaire Graff along with a Ladyhattan Guide on everything you'll need to know for a visit to this property.
As you may recall, I stayed at La Residence in the town of Franschhoek for this portion of the "wine country" trip in South Africa. We decided to venture out and spend a day exploring the neighboring town of Stellenbosch, which is just 15 minutes down the road from Franschhoek. These are the two famed wine villages in the outskirts of Cape Town, and both are worthy of a visit. When I researched the best place for mind-blowing views and savory sips, every article and travel review pointed me directly to Delaire Graff Estate.
Arriving at the estate, I was blown away with the fierce fall foliage spread across the landscape like fire. The glamorous hotel lobby décor skilfully blends indigenous influences and contemporary design, complemented by works of South African artists. We started off the visit with a delicious wine tasting experience, sampling a variety of the property's best bottles. The estate's Chardonnay Banghoek Reserve was my favorite because you could taste the layers of vanilla and honeycomb blended just right. Paired with something spicy, this wine was a memorable taste of South Africa.
From there, we took a stroll through the vineyard and snapped a few photographs to savor the memory of sipping wine in no better place than South Africa. Making our way around the property, we had the chance to view the hotel premises including private lodges and pools. A Relais & Chateaux property, the charm and intimacy of this hotel justifies the expensive nightly rate. But with only 10 lodges on the estate, the privacy factor cannot be beat. Each individual lodge is airy, modern, and welcoming, with furnishings by David Collins, double height ceilings, and views of surrounding hills and vineyards from private plunge pools. This hotel option is ideal for honeymooners willing to splurge or A-list celebrities looking to escape the paparazzi (cough-cough, one of the biggest celebs was actually at the hotel under an alias but I am not allowed to reveal her name…ask me after a glass of wine and you might get lucky).
Following a tour of the property and frolic through the lush vineyards, we enjoyed a delicious 3-course meal for lunch on the restaurant's patio. Could one dream of a more surreal place to enjoy a wine tasting and lunch with a view when on vacation? Thank you to my friends at Delaire Graff for welcoming Ladyhattan to their world renowned property. For quick reference, see below for the Ladyhattan Guide with tips and helpful information to consider when planning a visit to Delaire Graff Estate.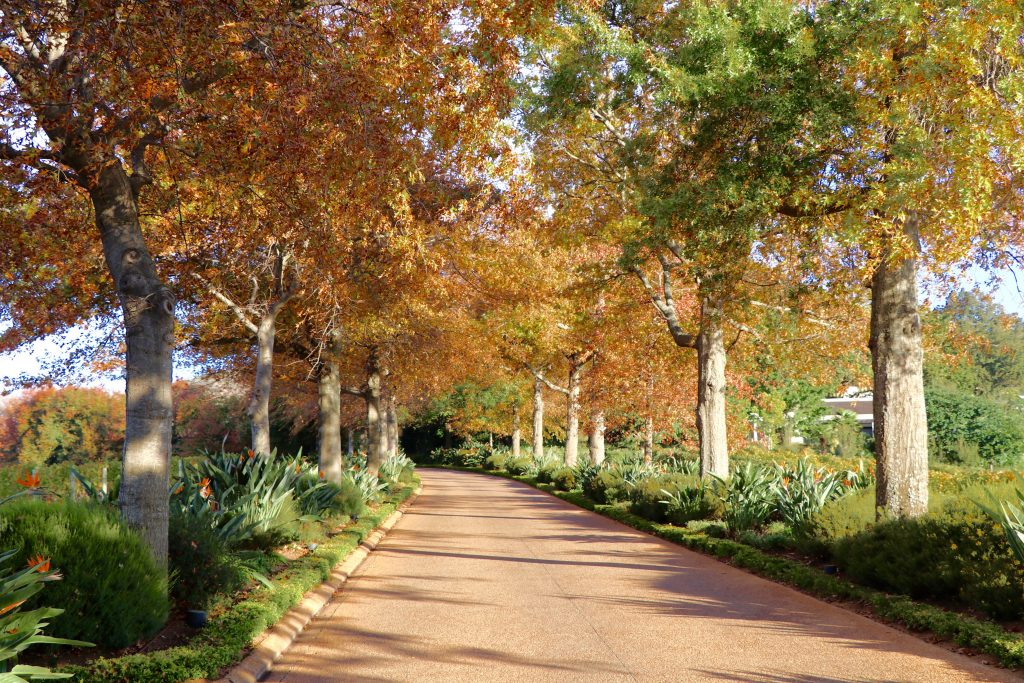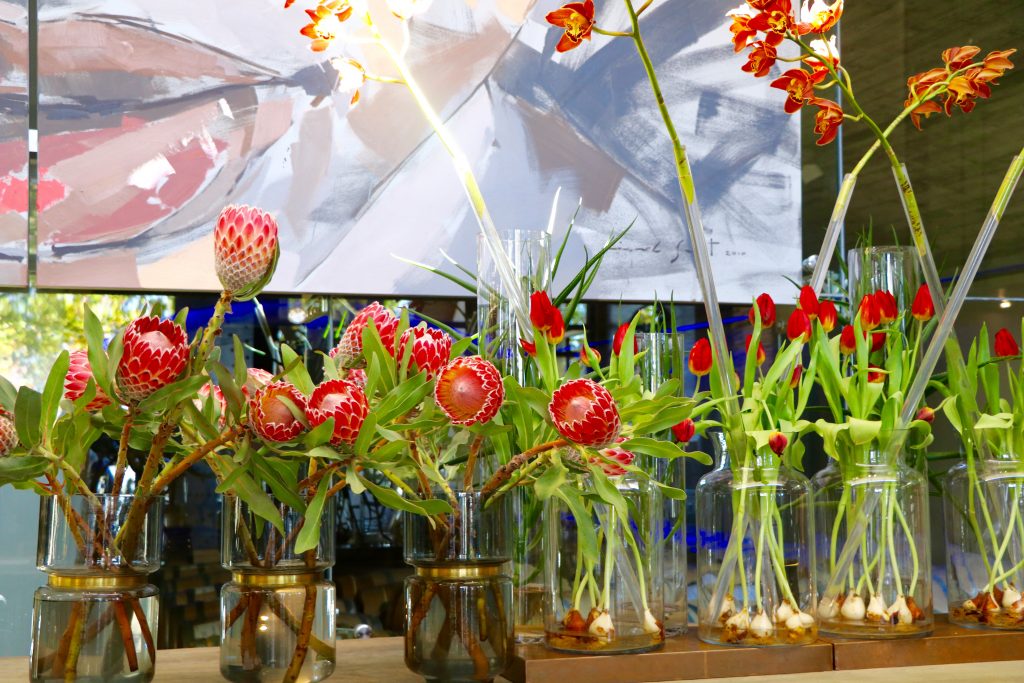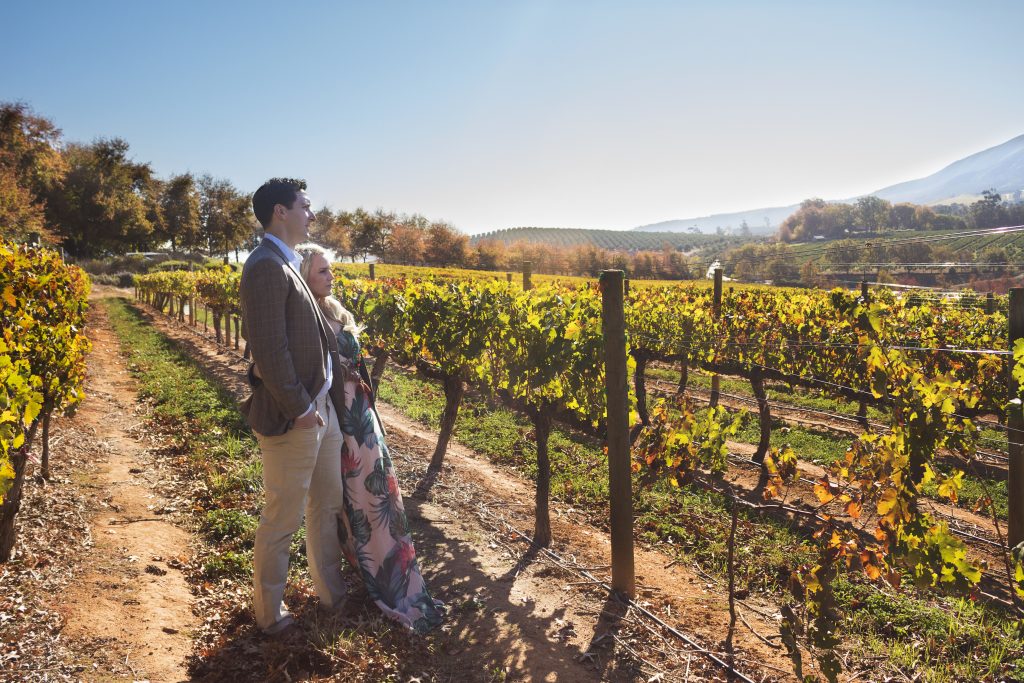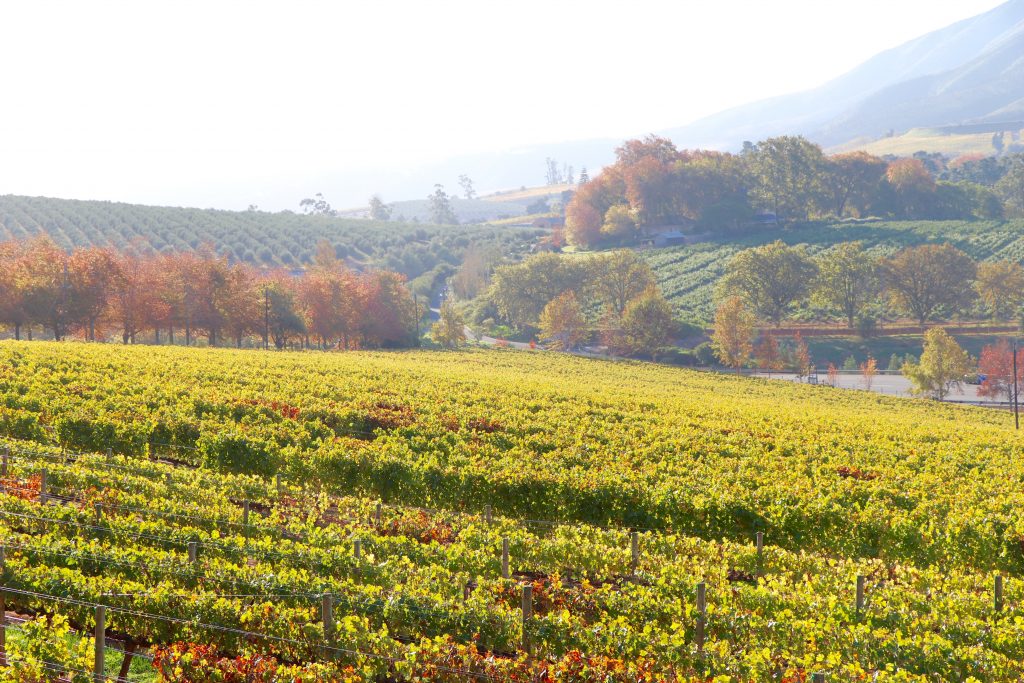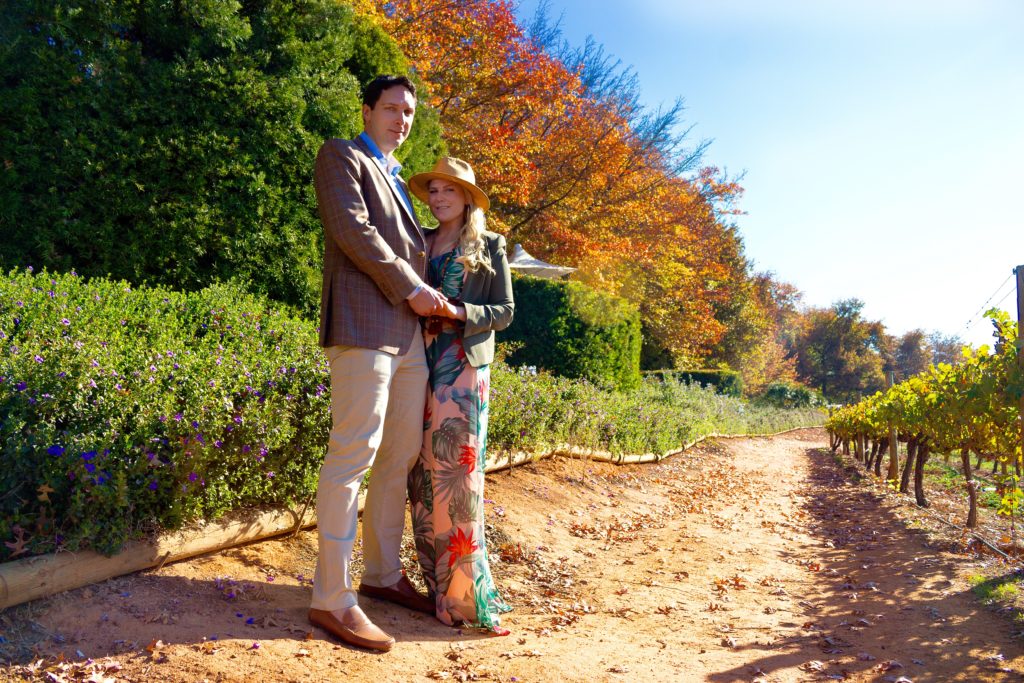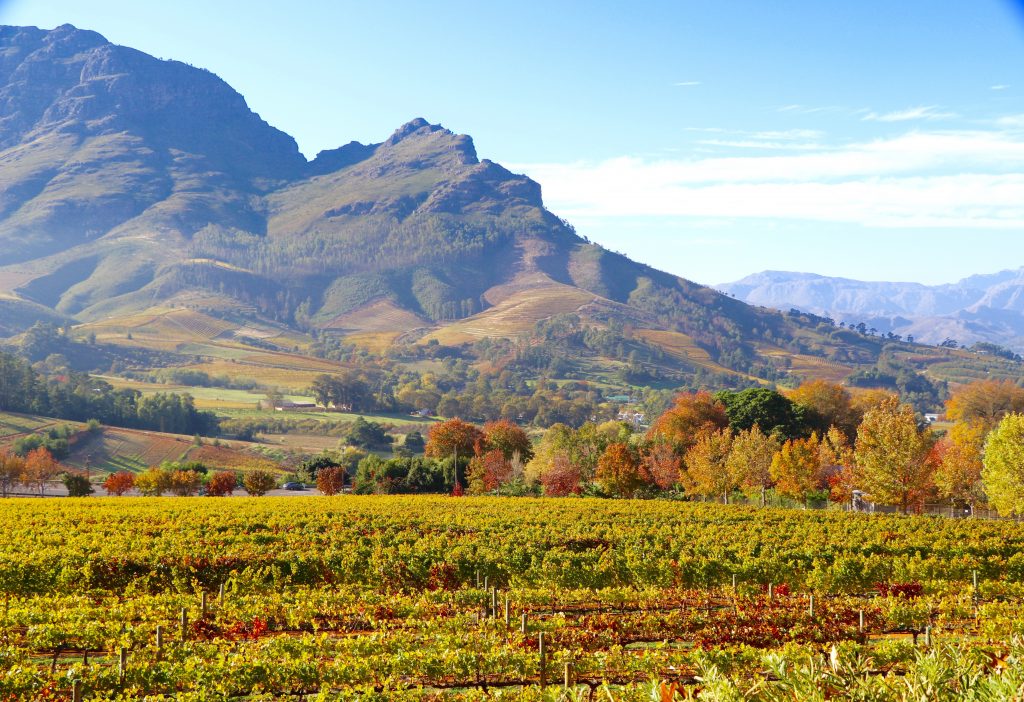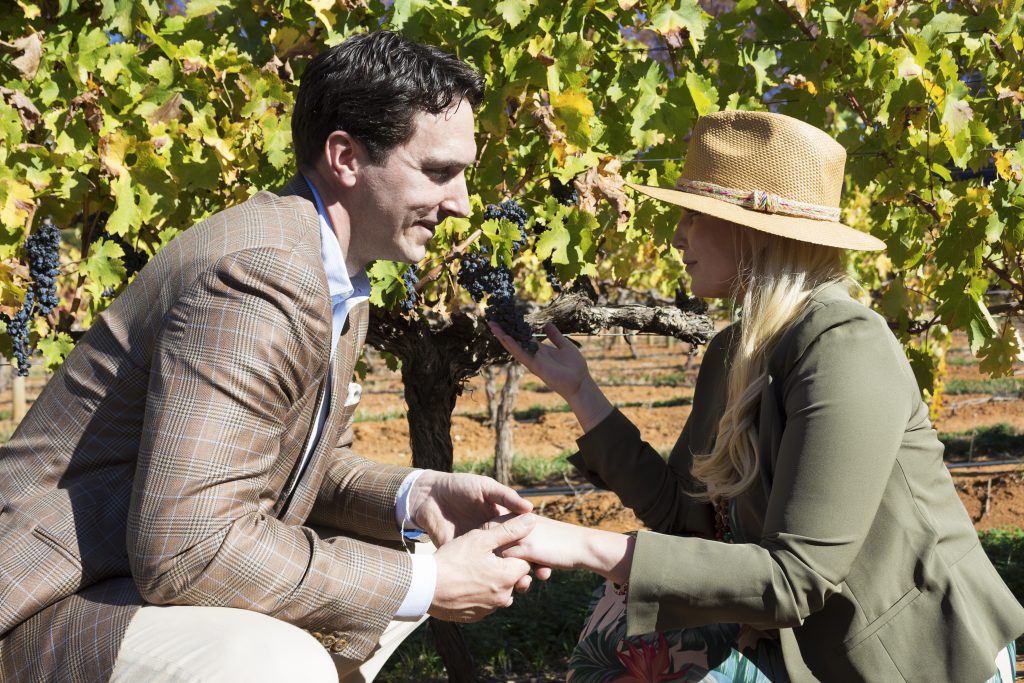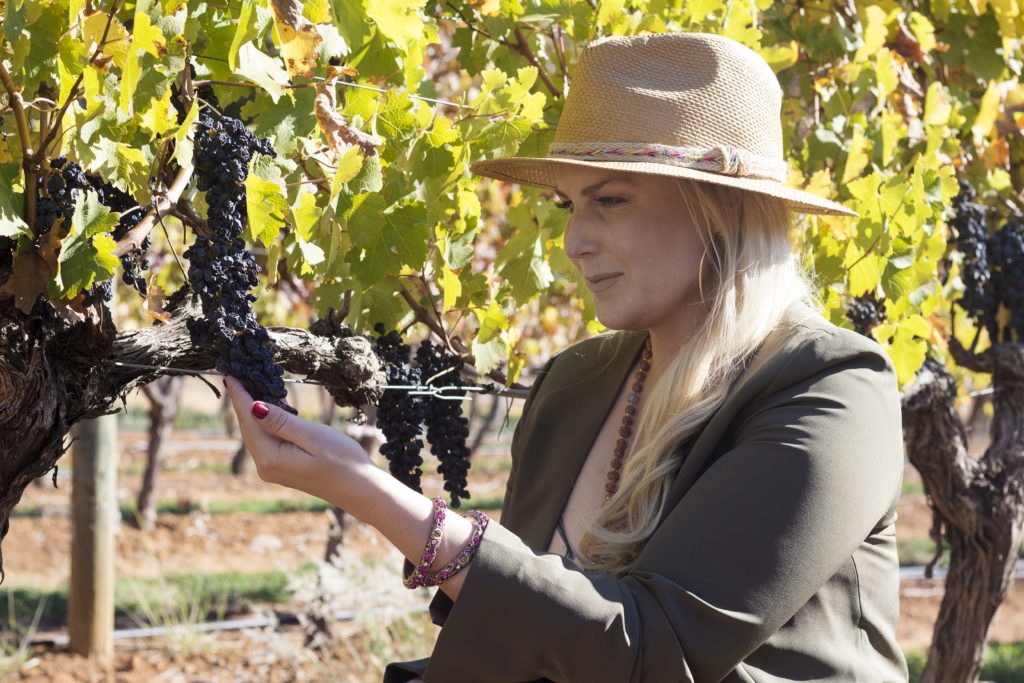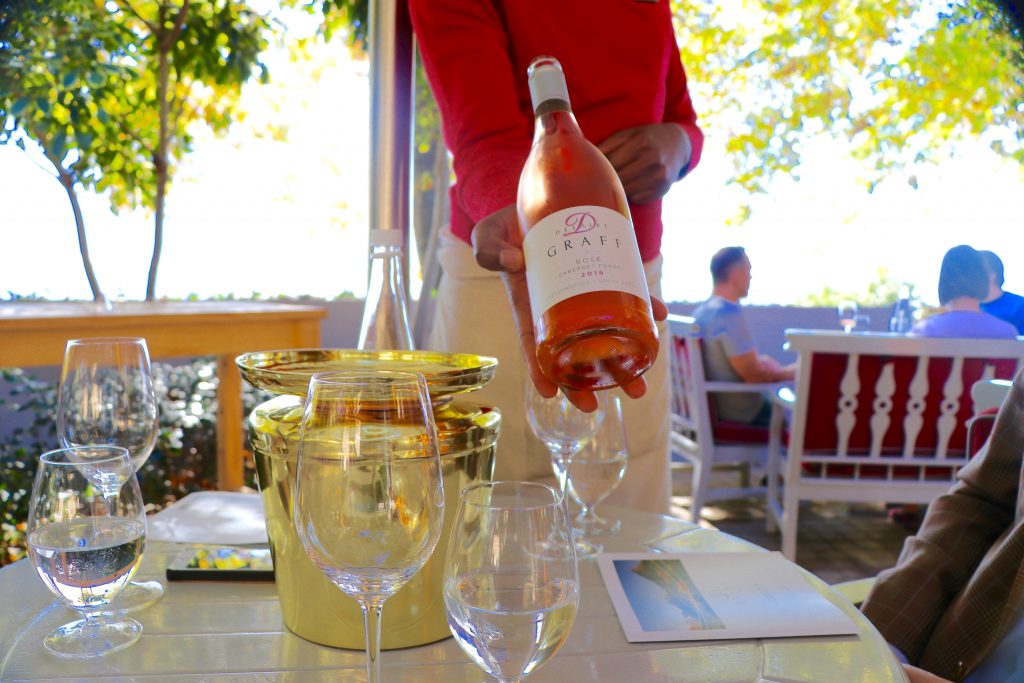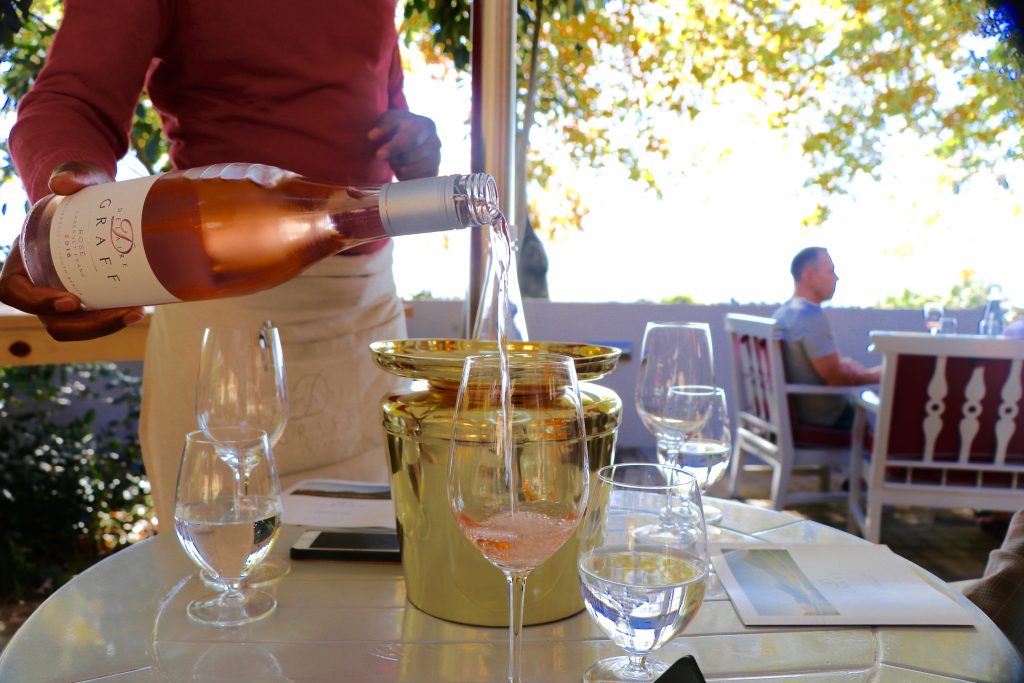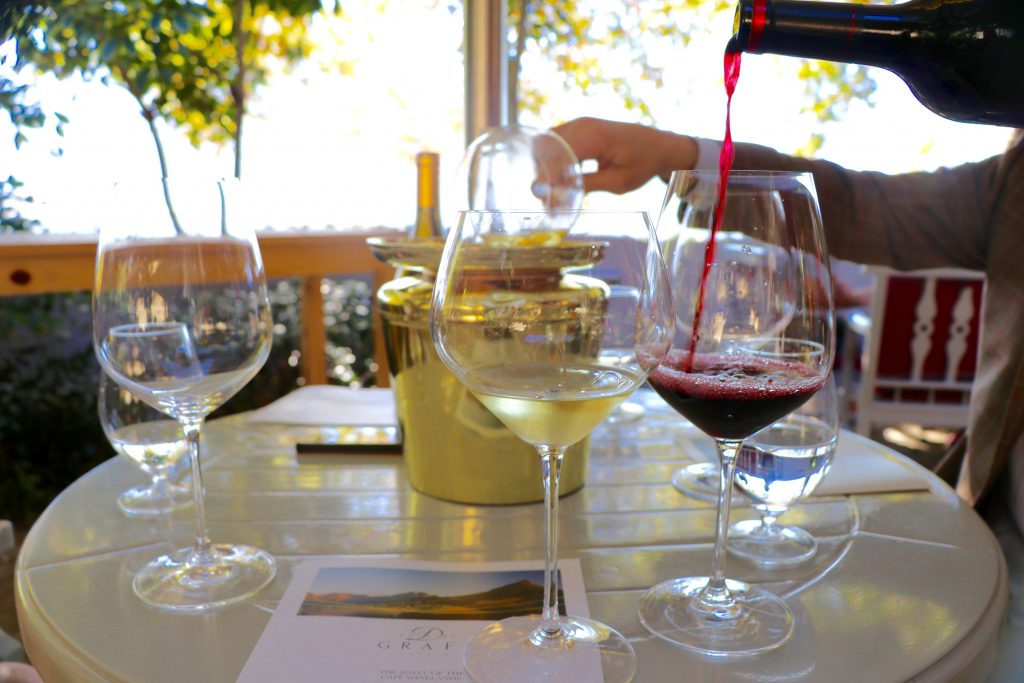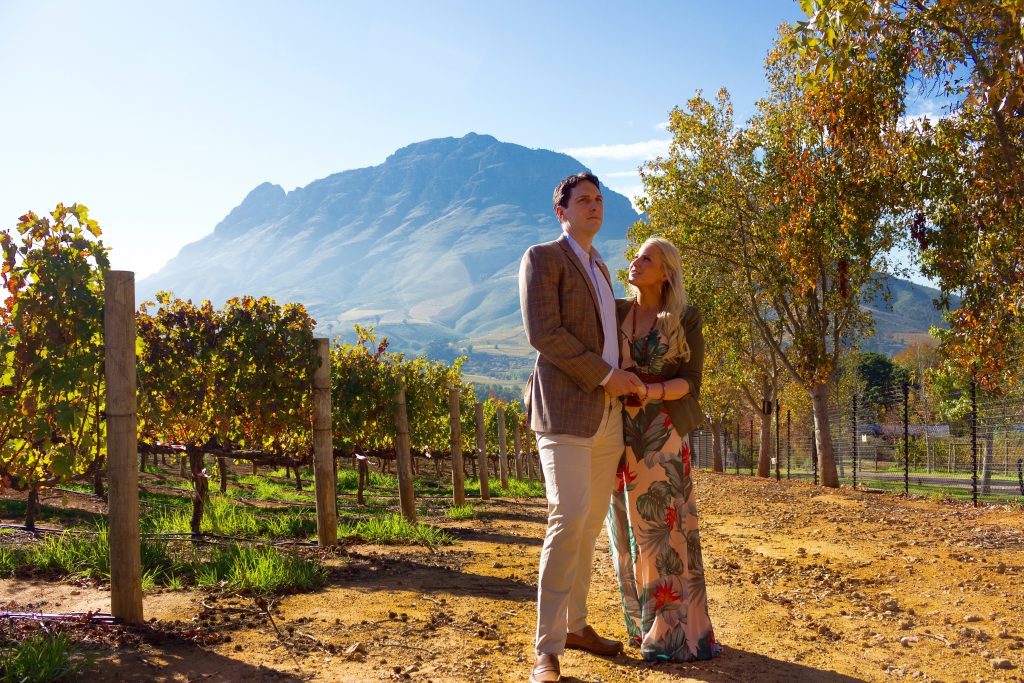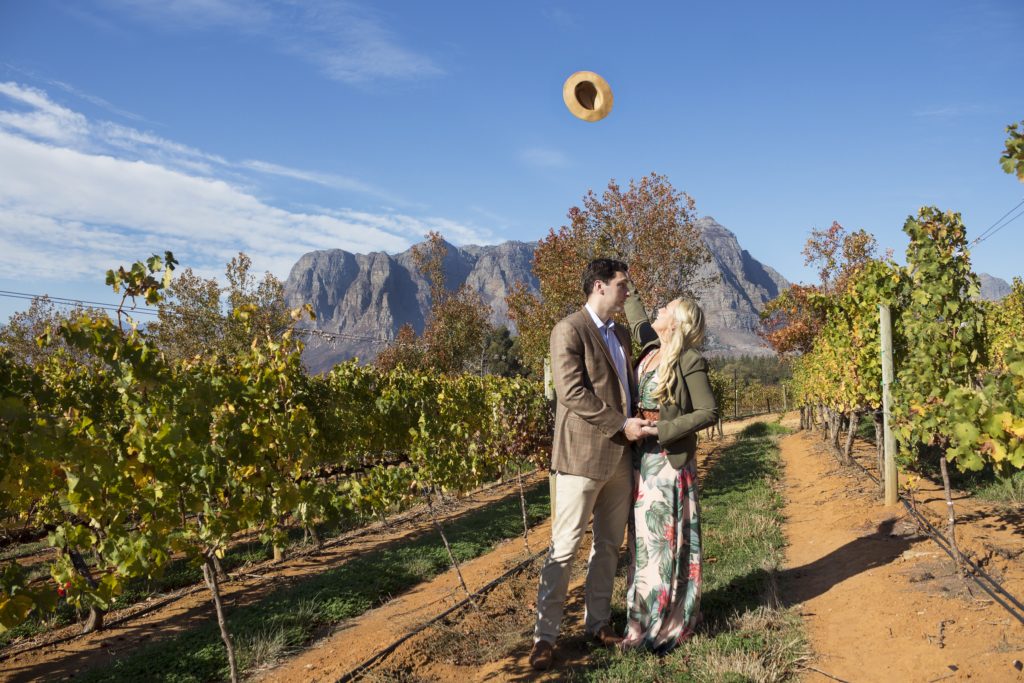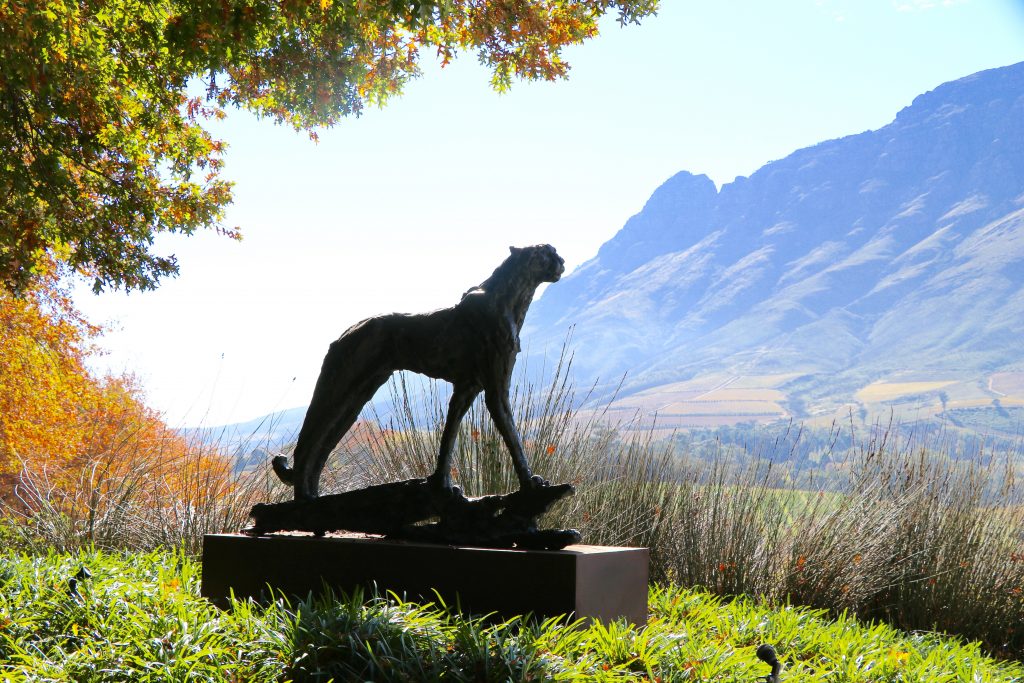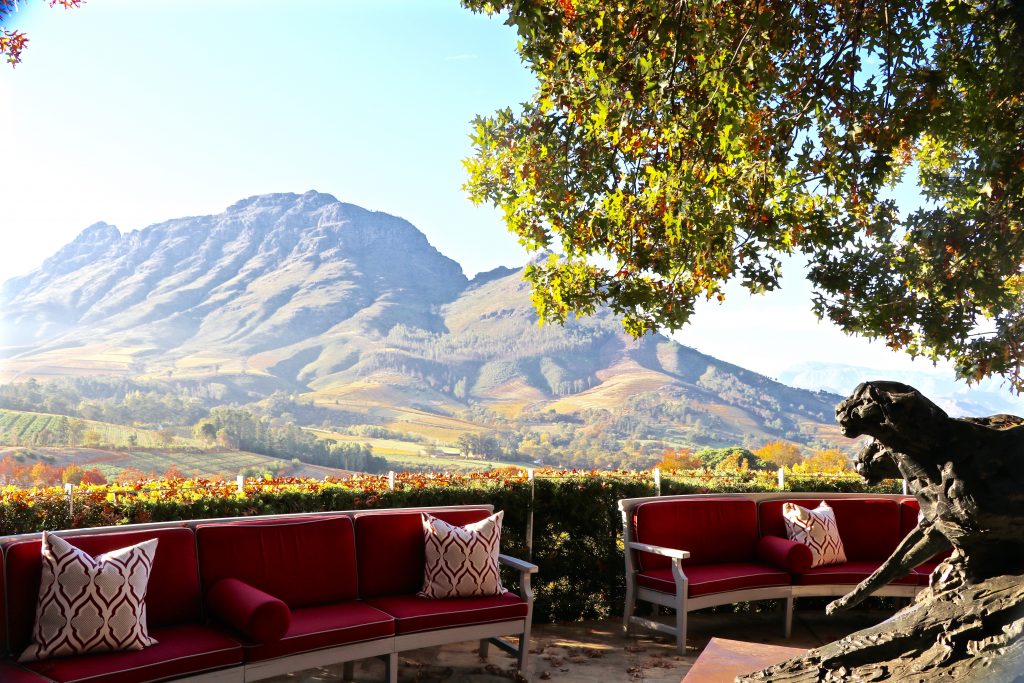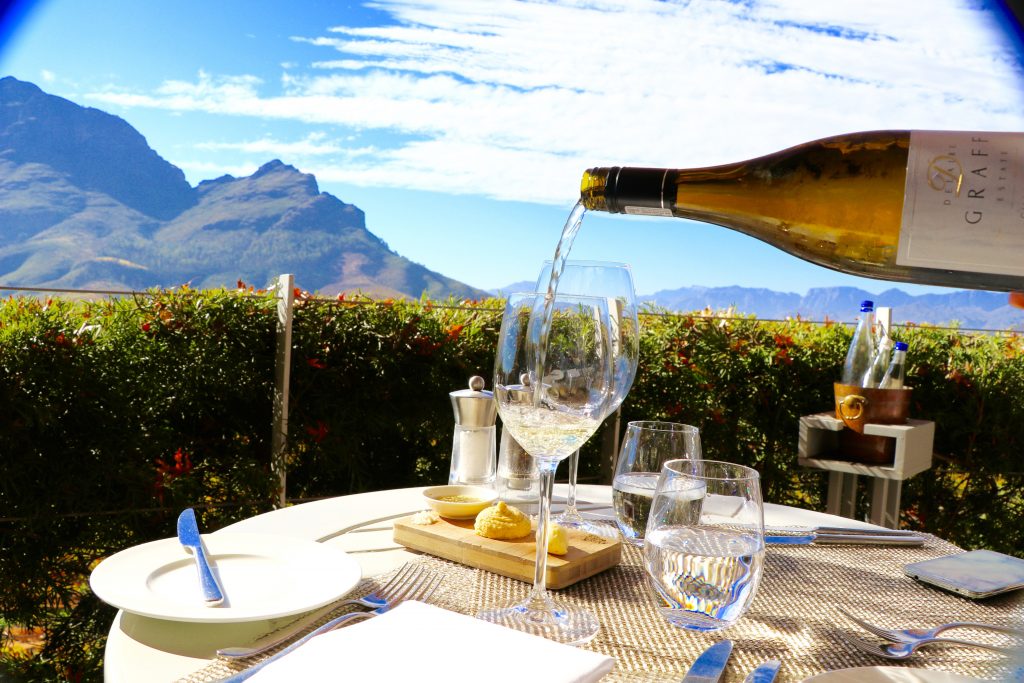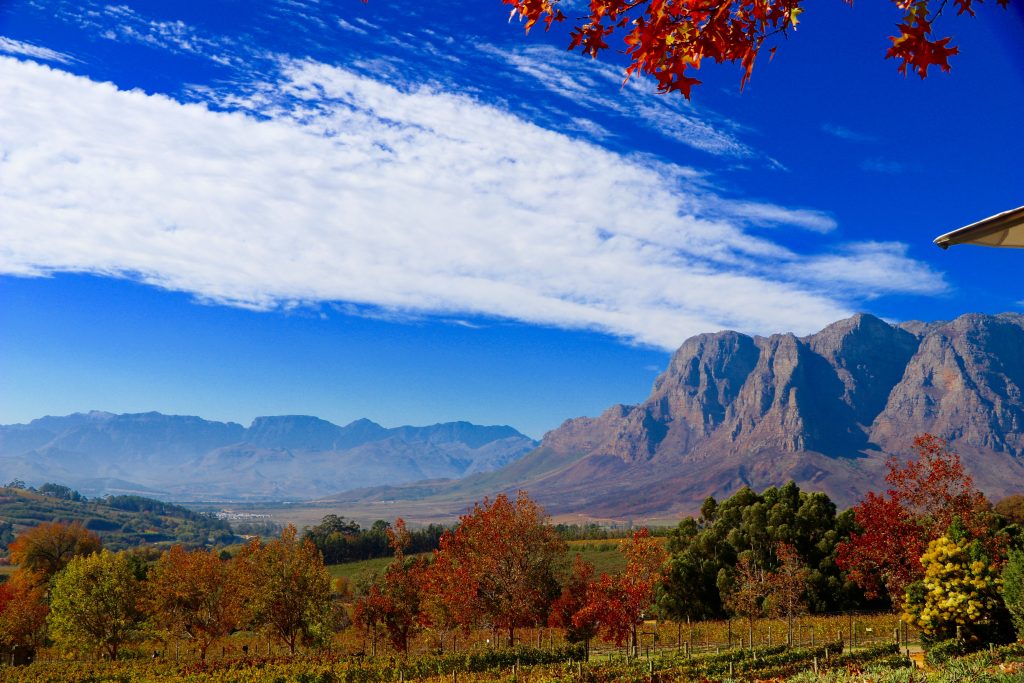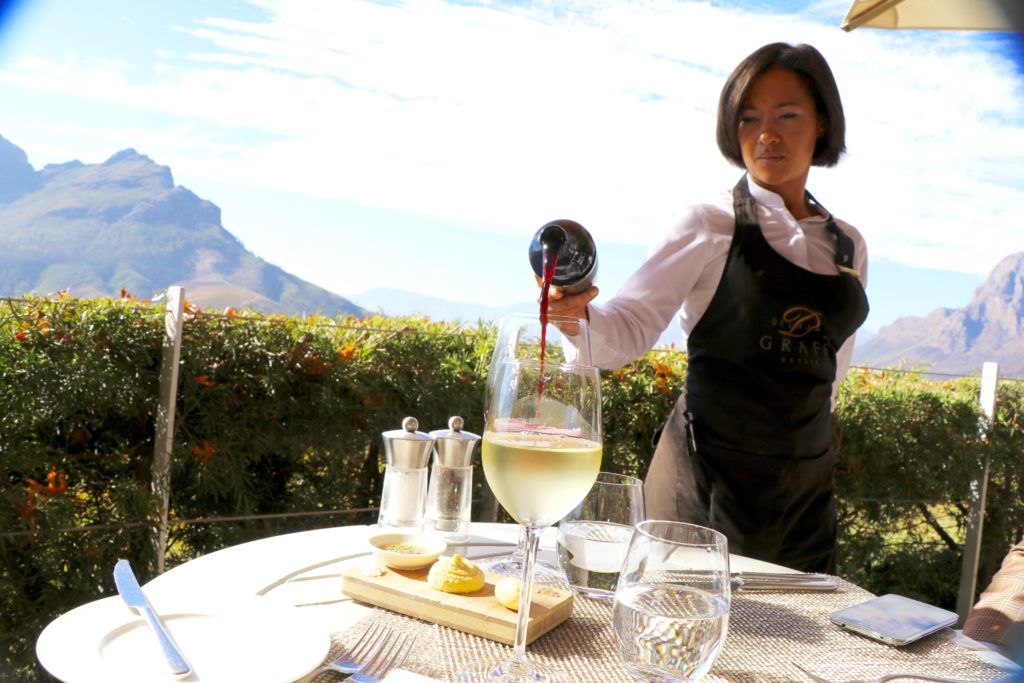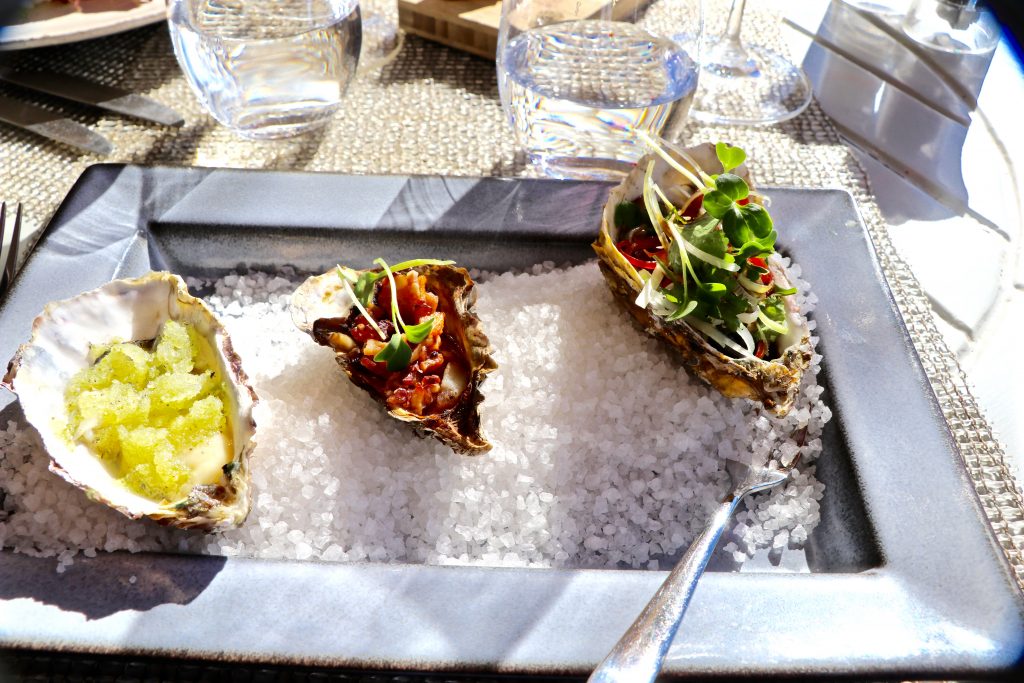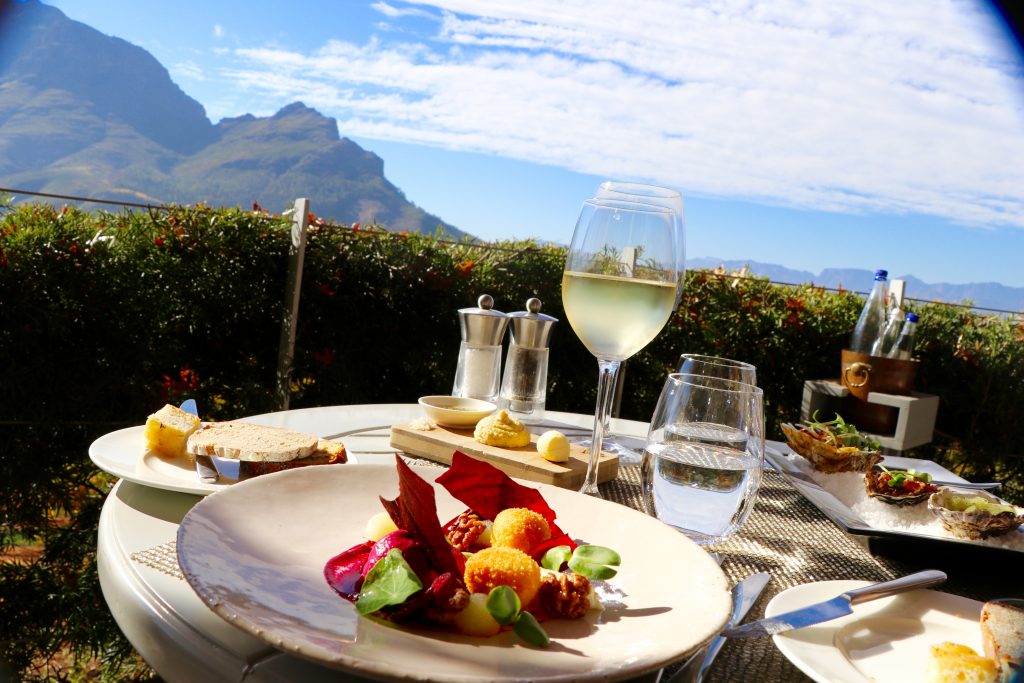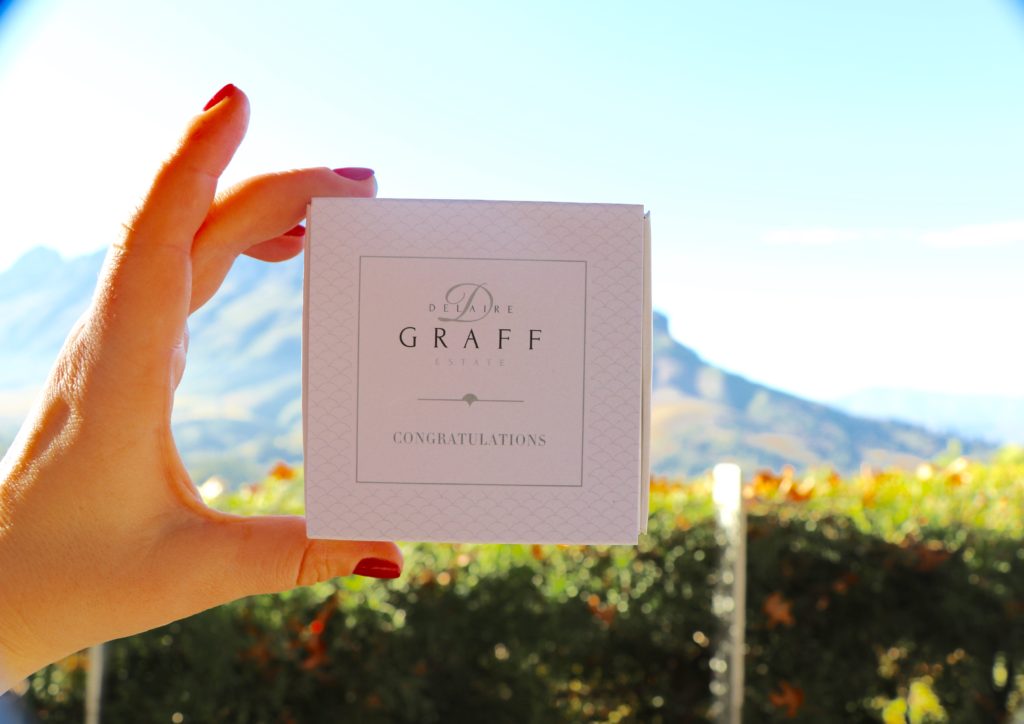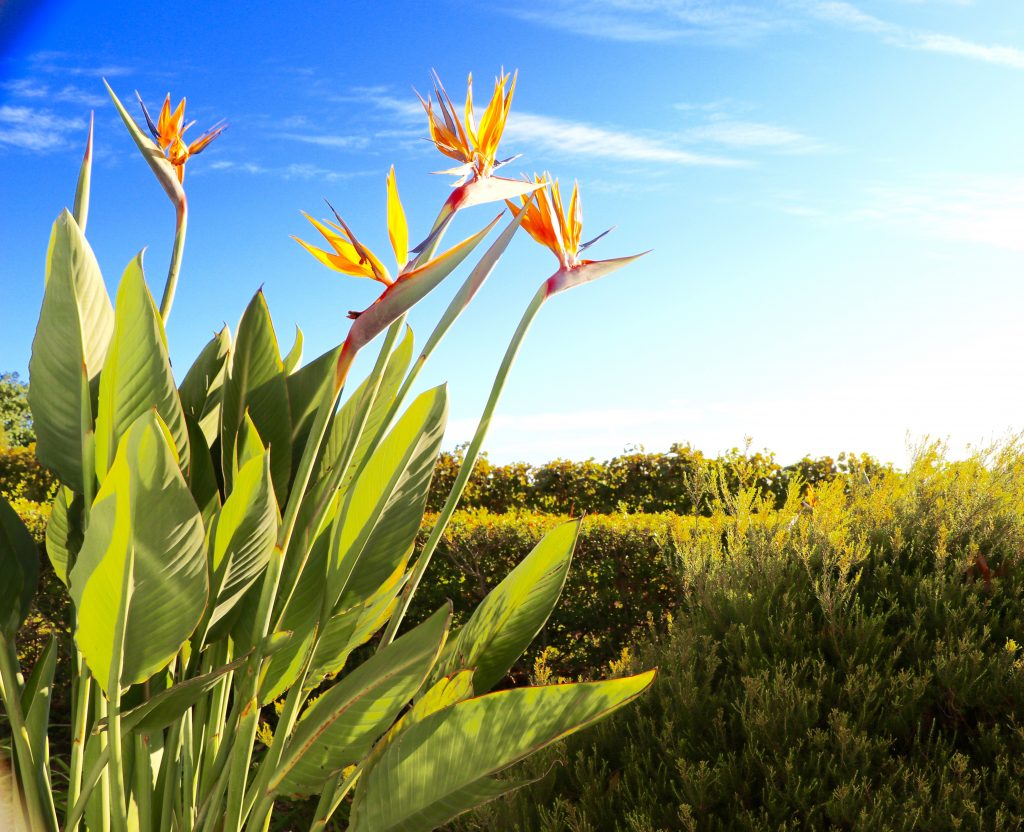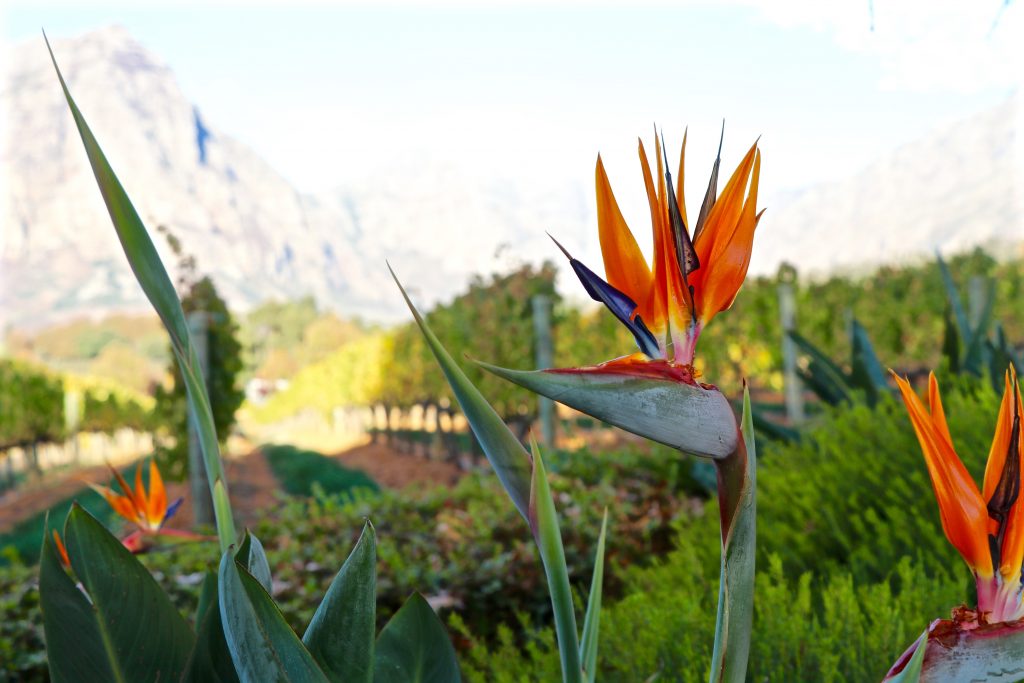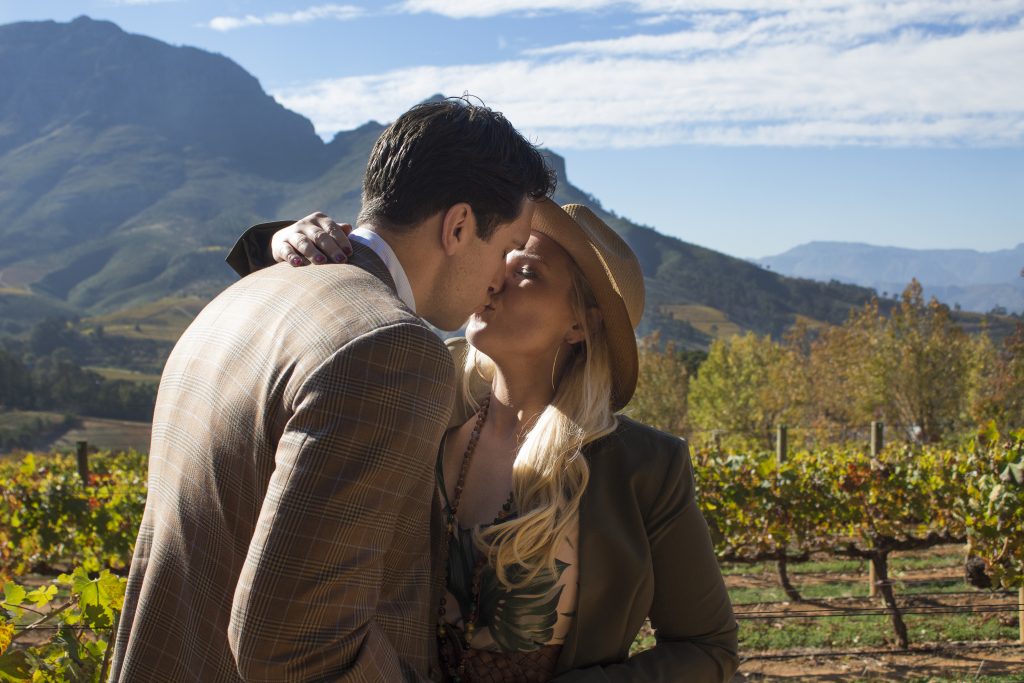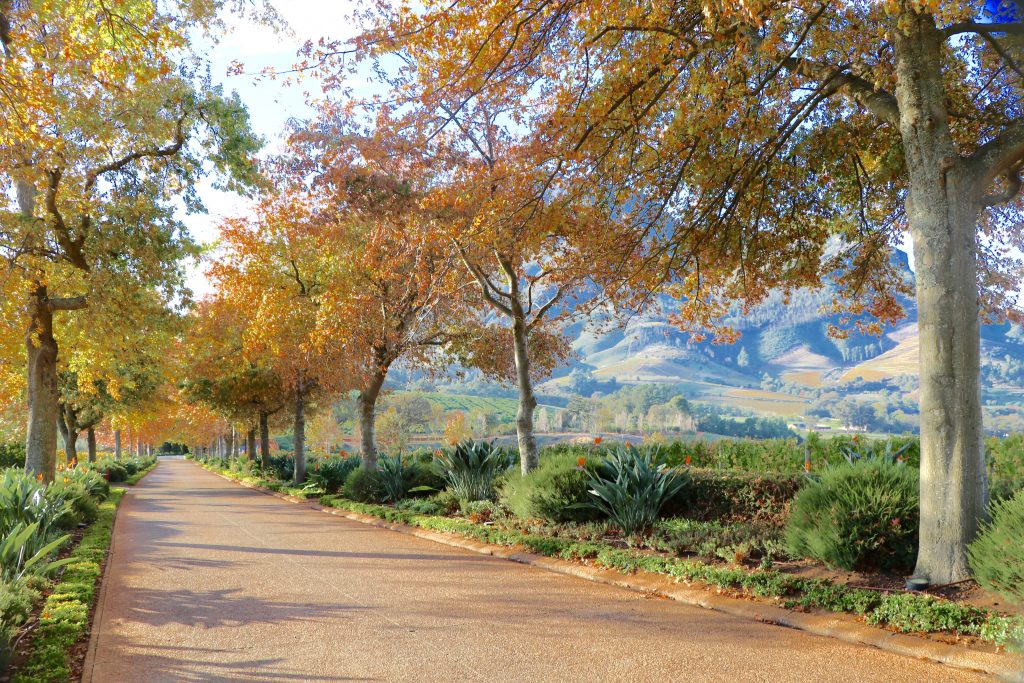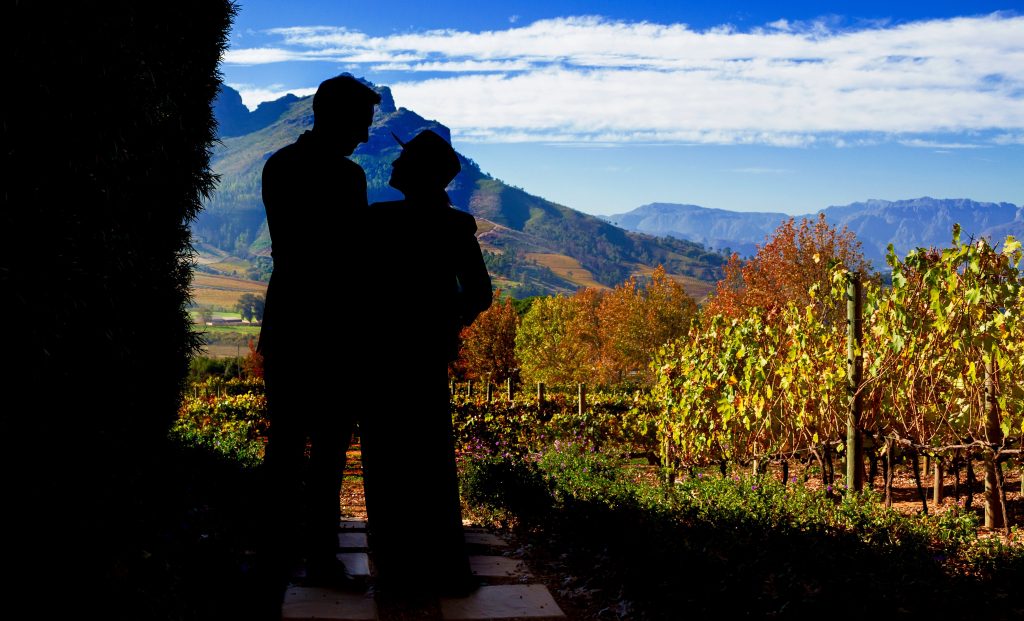 LADYHATTAN GUIDE TO DELAIRE GRAFF ESTATE
Delaire Graff Estate is an easy 45 minute drive from the Cape Town Airport. I found a round-trip economy seat from NYC for $900 on South African Airways!
Hotel rates for an exclusive private lodge on property start at $1,100+/night.
Not staying at the hotel ? Not a problem, make a reservation for a wine tasting or lunch to get the Delaire experience.
Delaire Graff Wine Lounge is open daily for Wine Tastings daily from 10h00 – 17h00 (Sundays 10h00 – 16h00) and for Sundowners from 17h00 – 20h00 (Until April).
No reservations for wine tastings, so arrive early because wine tasting is first come first served and this place is surely popular during peak season.
Sample 5 wines for just R70 per person (roughly $5), with a preimum wine tasting costing a bit more ($10+).
Lunch reservations are recommended, so call ahead and ask for a table on the patio if the weather is nice.
While the property is luxuriously 5-stars, dress attire is smart casual so there is no need to wear a formal gown. I went with a maxi and blazer, but jeans/nice top are just fine, ladies!
Wear comfortable shoes if you plan to walk down into the vineyards and explore the hills (before or after your tasting).
You can take Uber nearly everywhere in this region of South Africa, so drink responsibly and plan for an Uber to handle drop off/pick-up.
Let Delaire know ahead of time if you are celebrating a special occasion and you might be surprised with a box of their famous truffle chocolates!