Have you ever been to Napa Valley? It is truly one of the most delicious and naturally beautiful destinations in the world. I have been lucky to visit Napa several times over the last few years. You can find one of my earlier guides to Napa here, or read all about how I tasted wine like a queen inside a gigantic castle here. Every visit gets even better because I have the opportunity to learn more about the region, the varieties of wine and the best places to visit.
My most recent visit to Napa was for a best friend's wedding celebration at the Meadowwood Hotel. Given how pricey the hotel rates were at peak travel season ($1200+/night for August), I opted for a convenient AirBnB and stayed in a lovely little rose cottage (only $140/night) that was within five minutes drive of all the major vineyards, as well as downtown St. Helena. Whenever I anticipate spending little time at the hotel, I try to find a more affordable option like in this case. We really only used our rose cottage for five hours of the day – and that was to sleep! In terms of comfort, convenience and price, it was quite the travel deal and I feel compelled to share with my readers.
I would also like to highlight for travel readers, another fun travel tip. While en route to Napa by car from the San Francisco Airport (about a 2 hour drive), we discovered a complete dive of a deli and tasted one of the most insane sandwiches ever. The sandwiches at this little deli called "Davey Jones" were so good that we even made a pit-stop back on our return trip. You have to check this place out, trust me ladies. They cover each sandwich in what they refer to as "the twerks" and it's essentially everything you could ever dream of inside bread – you'll have to see it for yourself.
Once we arrived in the Napa region, the wedding weekend was jam packed with parties, dinners and of course the grande finale, a formal wedding affair. With limited free time to explore, I made sure to plan the perfect itinerary for our one "free" day of the trip. Three stops in one day provide an opportunity to actively explore and taste some of the best there is in the region, without overdoing it of course. In this post, I'll be sharing a recap of these three stops to consider for your next trip to wine country, featuring a visit to Cakebread, a lunch stop in Yountville at REDD, followed by a scenic tasting at Stag's Leap Wine Cellars. As always, you can scroll to the bottom of this post for a brief and handy punch list of tips as a helpful LADYHATTAN GUIDE for exploring Napa.
LET THEM DRINK CAKEBREAD
Cakebread Cellars, one of Napa's premier family run and operated wineries, produces some of the best chardonnays in the world – a nice perfectly "popcorn buttery" wine that I love to sip for any special occasion. A visit to Cakebread is a great way to start off the perfect "Napa Day" in my opinion. I find that whites are much easier to drink in the earlier (and warmer) part of the day. Most tasting appointments at the best wineries start at 10am and end at 4pm. Regardless of the wineries you choose to visit, it is important to call ahead and see if a reservation for a tasting or tour is necessary. I planned ahead by making a reservation for the first slot (10am) at Cakebread to kick-off the day early. The tour took us through the different areas of the Cakebread grounds while we sipped on five different pours of wine – including my favorite, the Cakebread Reserve Chardonnay. With the sun beaming over us in the August heat, these cool refreshing sips were just what we needed to embrace the essence of Napa!
If you have the time, Cakebread Cellars also offers a 90 minute in depth tour which provides an intimate look at the wineries' inner operations and ends with a tasting in their hospitality room. This educational tour provides a good general overview of various wine topics and would be especially beneficial for someone new to wine tasting. These tours and other events are among the best values for the price in Napa. The tour guides are very informative and friendly – they really invite questions from the audience and this is a good opportunity to pick up on local wine knowledge. The guide for our tour, Jacob, was fantastic and shared several fun facts about the history of this family-owned winery. You'll have to ask about the story behind the legendary, and pricey, Dancing Bear Wine… This is one of the premiere Cakebread wines, a heavy Cabernet, and can go for over $400 a bottle at some of the finest restaurants here in New York City!
Because of the time of year for this particular trip (August), the grapes were plump and ready for wine harvest. Most grapes in Napa are harvested between August to early October. To see the grapes so plump, thick and feel how full they are from the juice is pretty cool. Our guide even encouraged us to pick a few off the vine and try a taste. Thanks to Cakebread Cellars for such a fantastic morning in Napa. I could not recommend a better way for visitors to Napa to start a day – drinking Cakebread of course!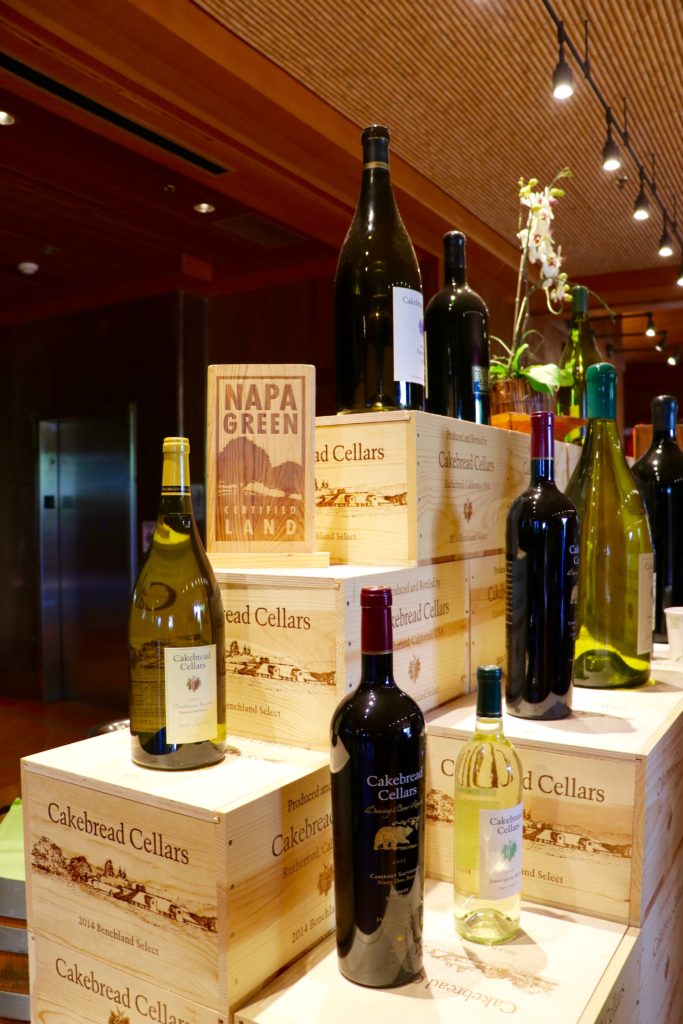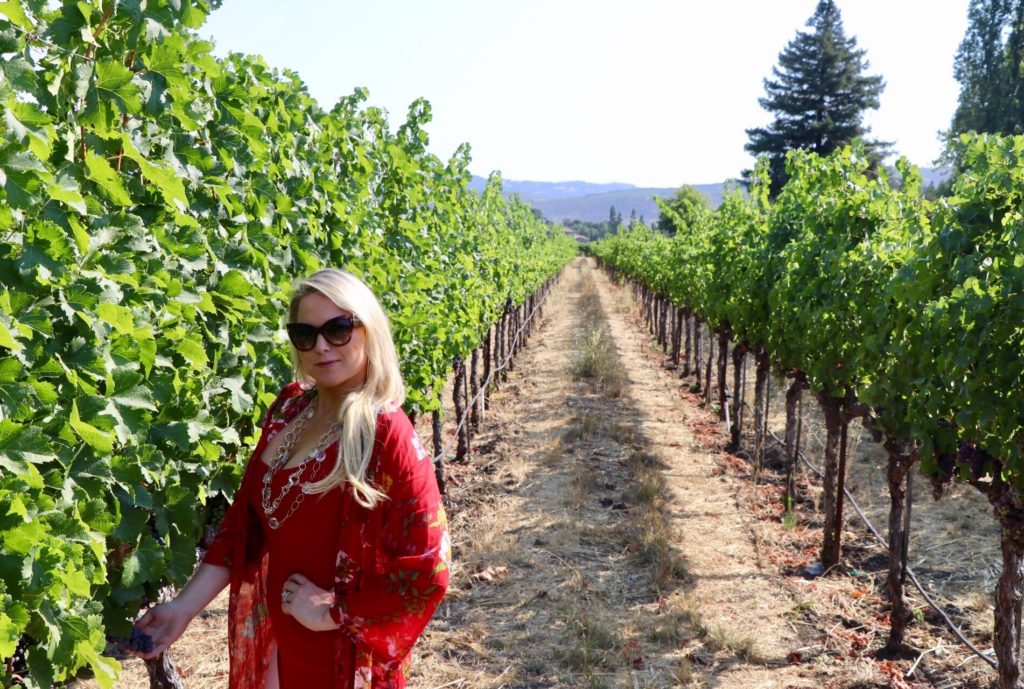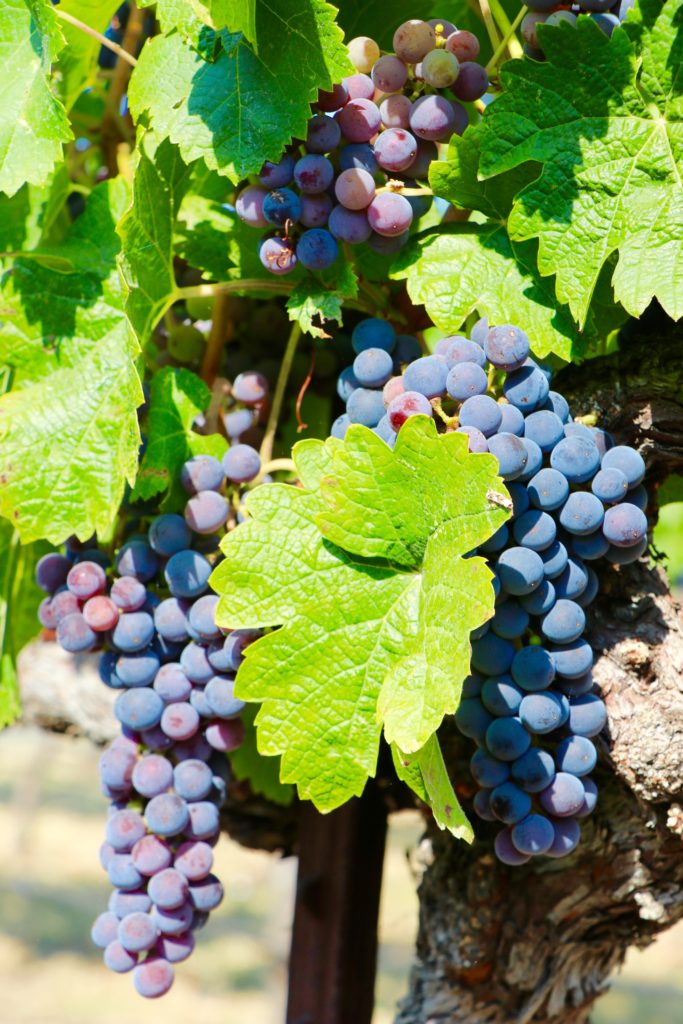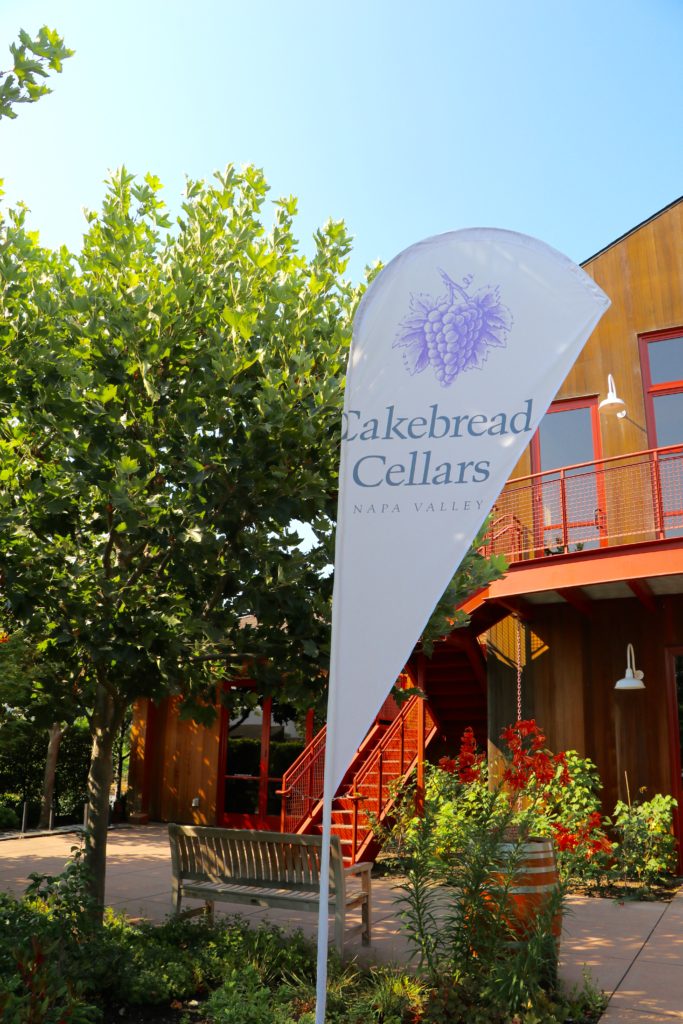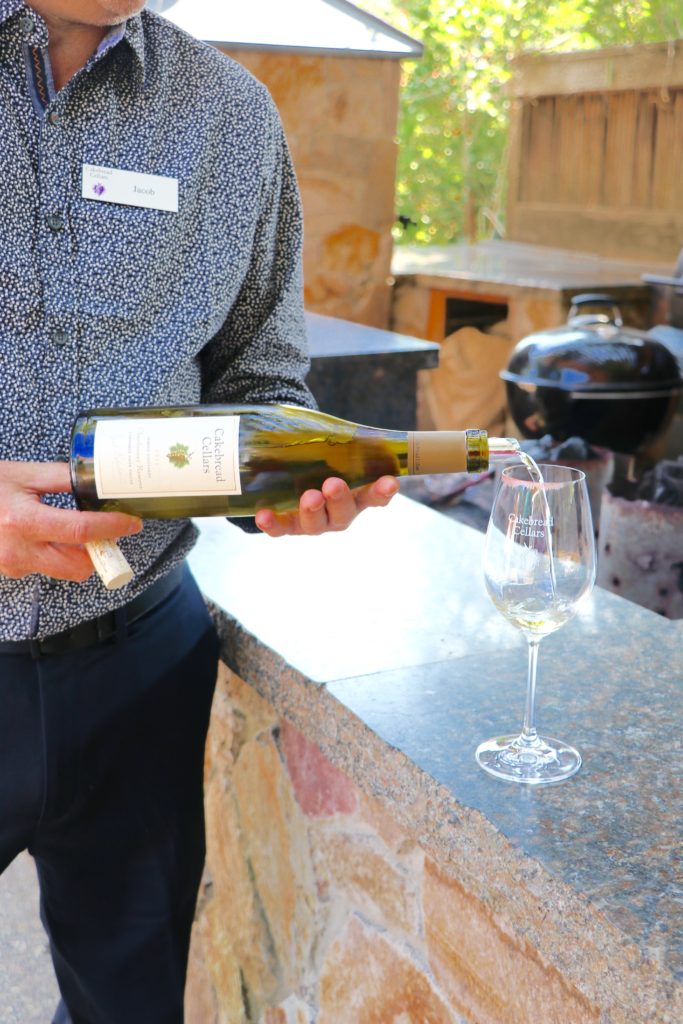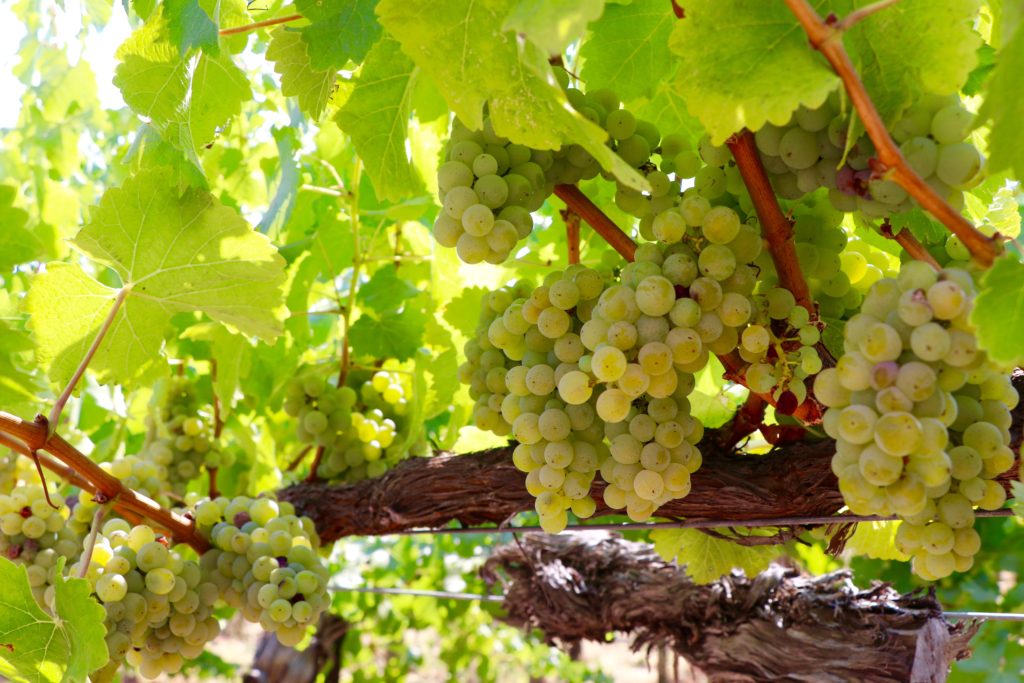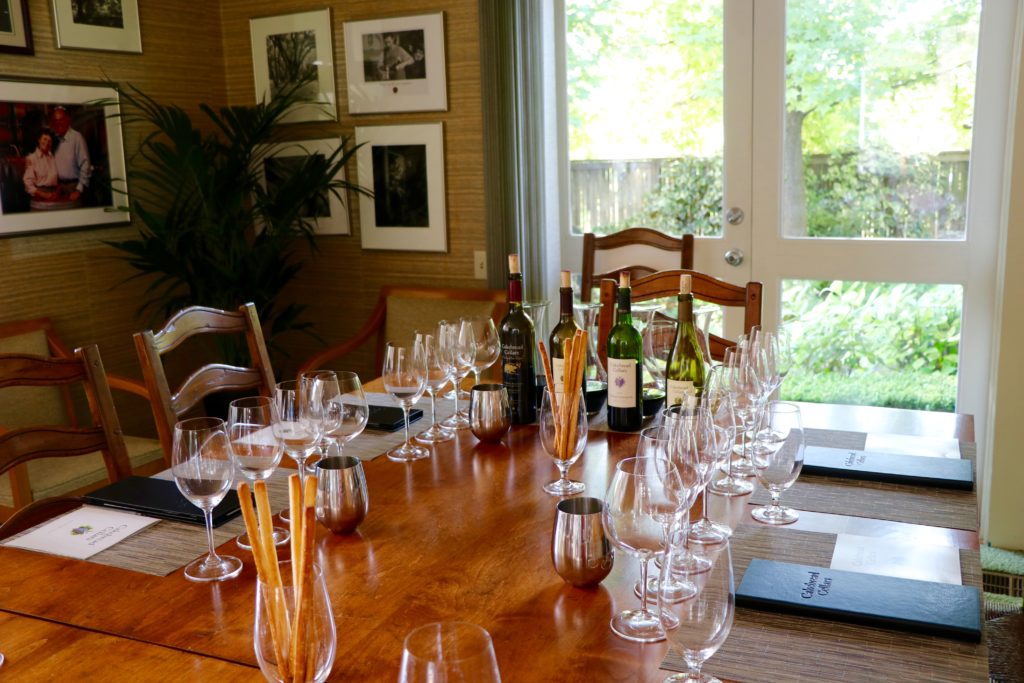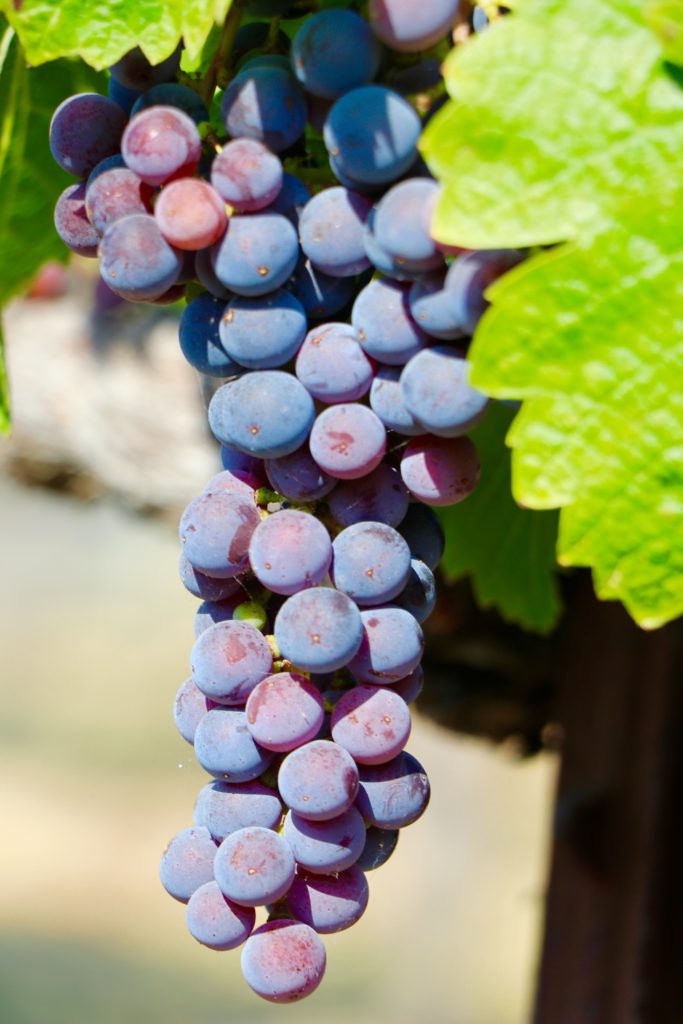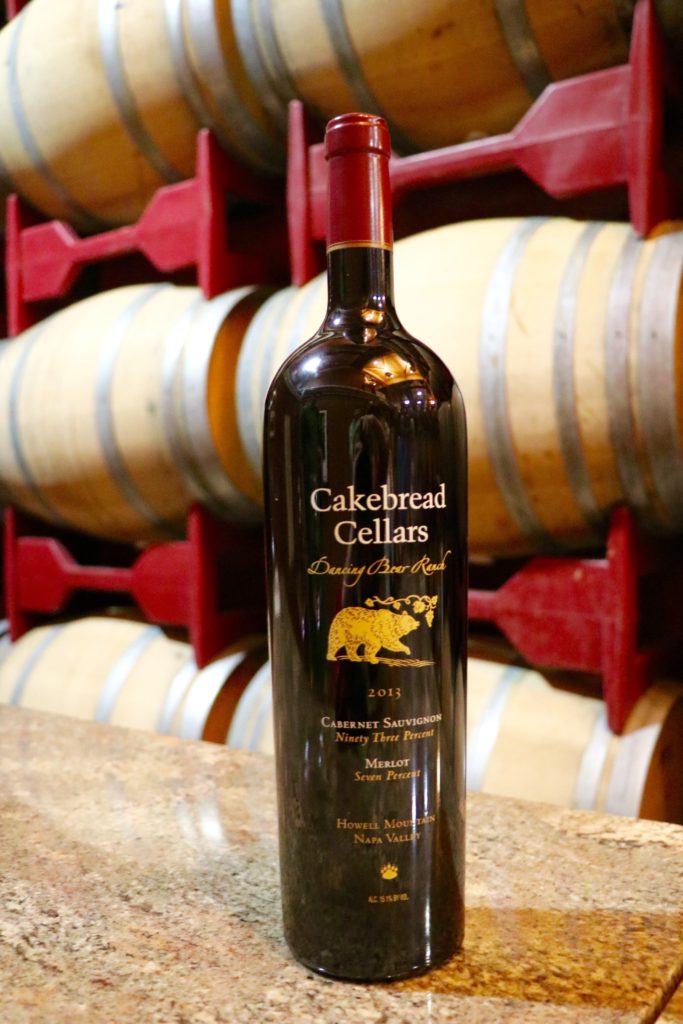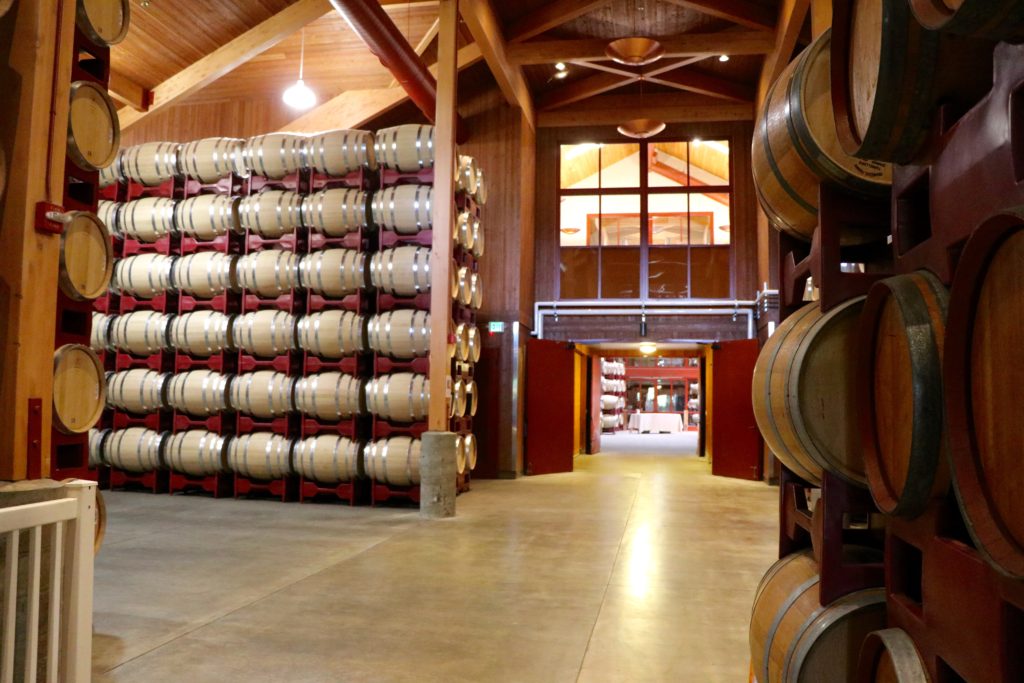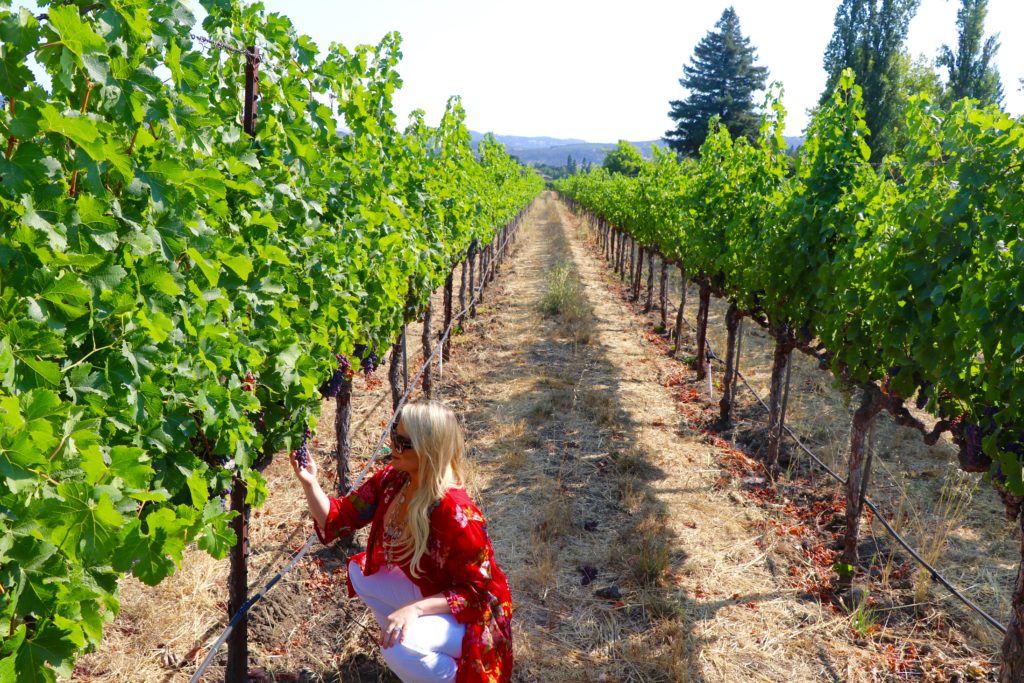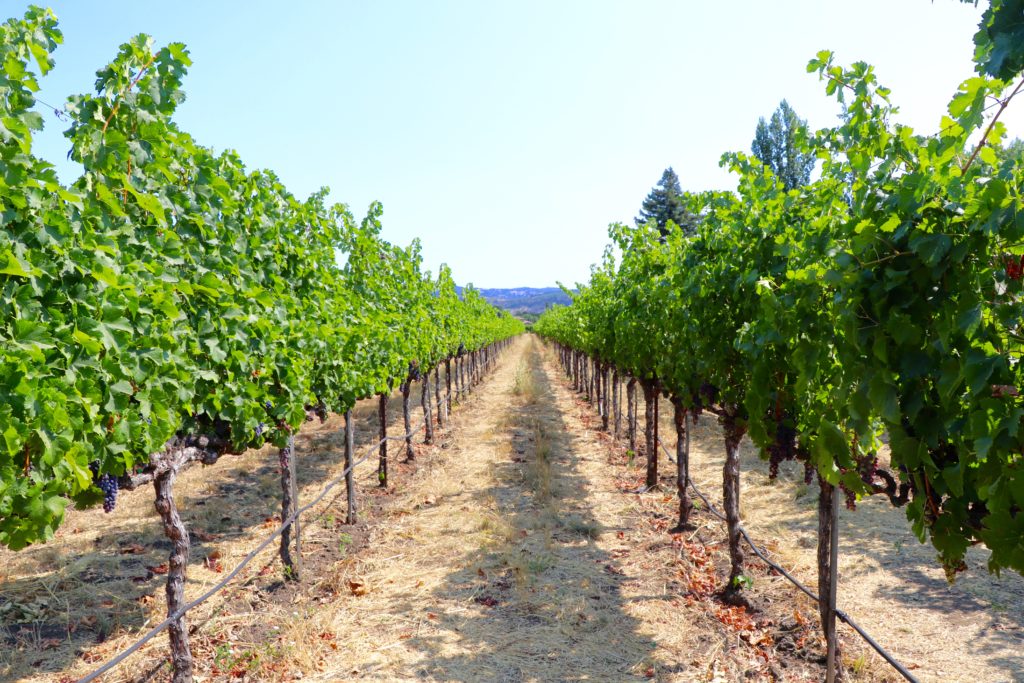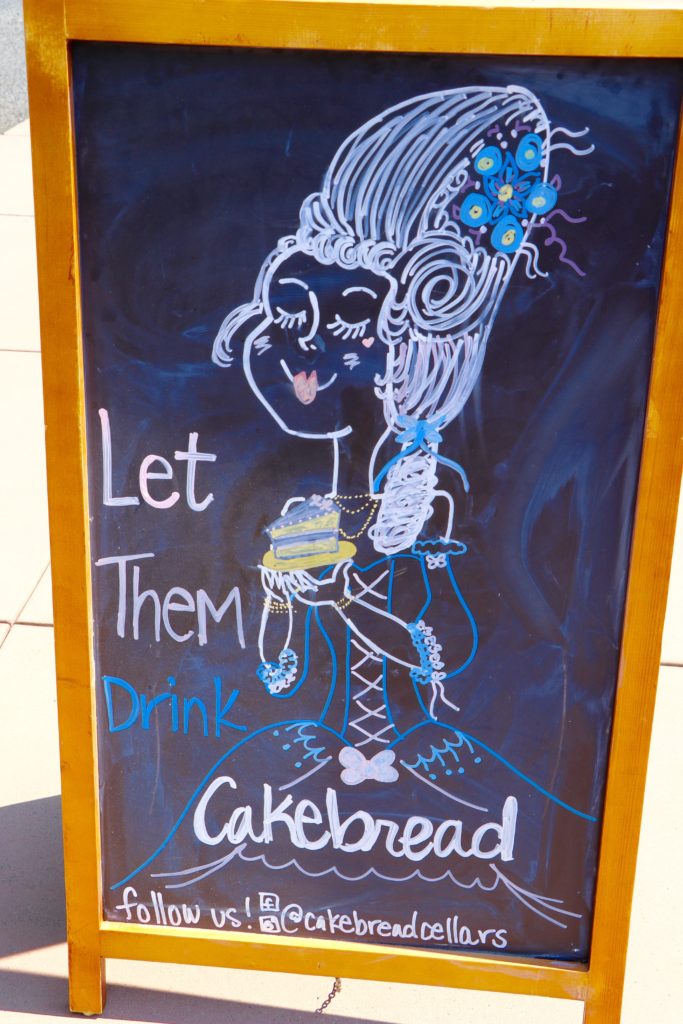 LUNCH BREAK IN YOUNTVILLE AT REDD
With our first tasting starting at around 10am, we wrapped up at Cakebread a bit before noon. From there, we drove a scenic route down Silverado Trail toward the charming town of Yountville which is only 4 miles away (so an easy 11-15 minute drive). Along this route you will see several well-known wineries with names that will likely ring a bell for you – Opus One Winery, Silver Oak and Robert Mondavi.
When you arrive to the town of Yountville, find parking along the main road and then plan to walk around. You can visit local boutique shops and tasting rooms that line this lovely road. We decided to enjoy a long and delicious lunch at one of the most raved about restaurants in town – REDD Napa Valley. This is the sister restaurant of Redd Wood, a restaurant we dined at last year for a friend's rehearsal wedding dinner – you can read about it here. Run by well-respected chef, Richard Reddington, REDD showcases regionally inspired seasonal cuisine with ethnic influences. Working with local farmers, purveyors and artisans, Chef Reddington has created what he calls Napa valley contemporary cuisine.
At our lengthy lunch, we started with a beet salad and local pour of wine – Silver Oak. From there, I had the wild mushroom, spinach and truffle risotto, while my husband Erik tried the steamed pork buns. Nom Nom! Our lunch was delicious and a perfectly timed break in the day. We used the downtime of our lunch to chat about the wines that we enjoyed the most.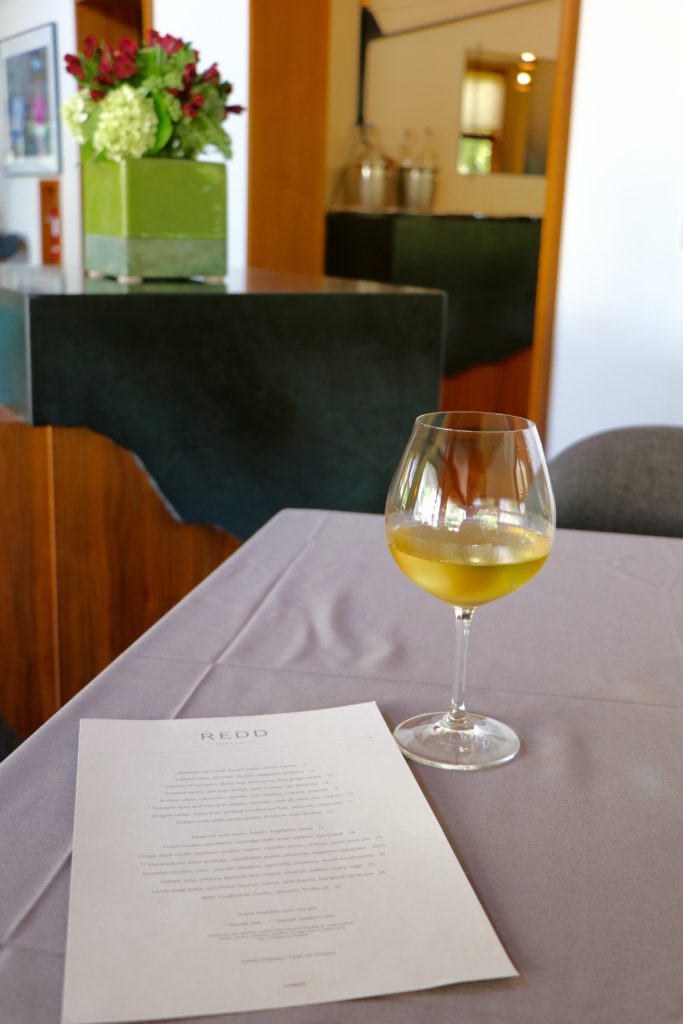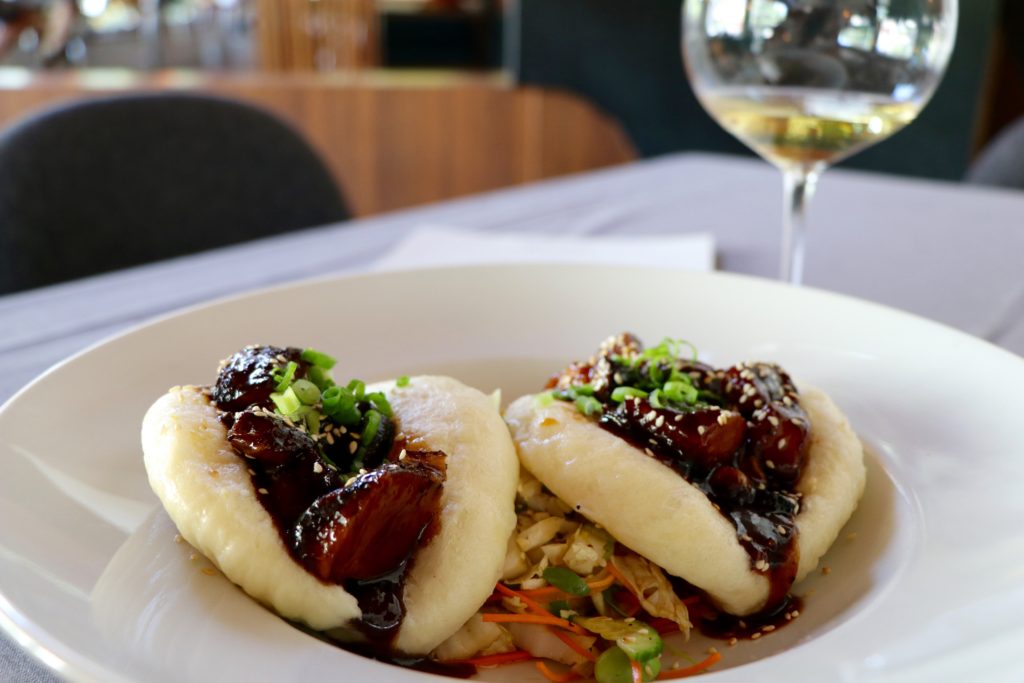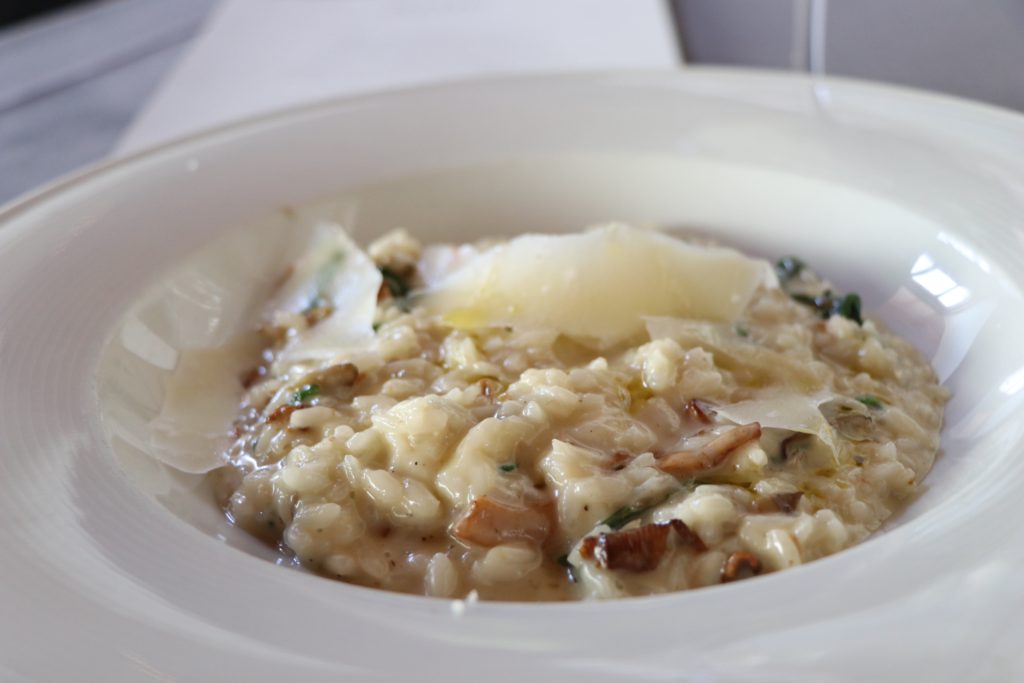 AFTERNOON SIPS AT STAG'S LEAP WINE CELLARS
Following lunch, we enjoyed a bit more of Yountville by wandering around. It really is such a fantastic town and is a must-see stop if you have never visited the Napa region before. Just 10 minutes away by car (exactly 5 miles), you can easily make your way back to the heart of the Stag's Leap region where another personal favorite winery is located. If you want to have an iconic "Napa experience" and try some of the very best Cabernet Sauvignons, then a visit to Stag's Leap Wine Cellars is a must! Famous for the FAY, S.L.V., and CASK 23, you can try them all through a tasting at the stellar facilities.
The tasting patio (and welcome center) officially opened in 2014 and was carefully designed by Barcelona-based architect Javier Barba to provide a space that embraces the stunning views of the estate vineyards and the Stags Leap Palisades. We enjoyed an Estate Collection flight tasting out on the covered patio where you can experience one of the most ravishing views in America. After tasting the featured wines, we enjoyed a private tour of the wine caves. Over 6,000 barrels of wine are safely housed in these caves. At the center of the wine caves, we came across the Round Room, where a Foucault pendulum (one of only fifty in the world) is suspended from the ceiling and marks the passing of the time, and the aging of wine. There is also a designer decorated Great Room that can be used for hosting private events – what a great idea if you have a special occasion to celebrate.
The architectural creativity behind Stag's Leap Wine Cellars is truly mesmerizing and worthy of a visit – the tasty wine is just the icing on the cake. From the masses of exposed rock, soil and clean design to match the landscape – the space works so harmoniously with the natural backdrop that brings us all to Napa.
Whether you are looking to taste one of the ultimate Cabernets of Napa, or on a mission for the best "Instagram worthy" view in the region, I highly recommend putting a tasting at Stag's Leap Wine Cellars on your itinerary. Thank you to Stag's Leap Wine Cellars for such a memorable afternoon, and for Liz who treated us to a wonderful tour of the premises after we fell completely in love with our glasses of S.L.V. What a treat and what a day – thank you to my new SLWC friends.
From sipping the best of whites, eating a lip-smacking lunch, to tasting the best of reds! Could you think of a better itinerary for a day spent in Napa? And if you forget about the details of this narrative recap and need help planning the details for your next trip, simply save the handy and trusted LADYHATTAN GUIDE below for future reference.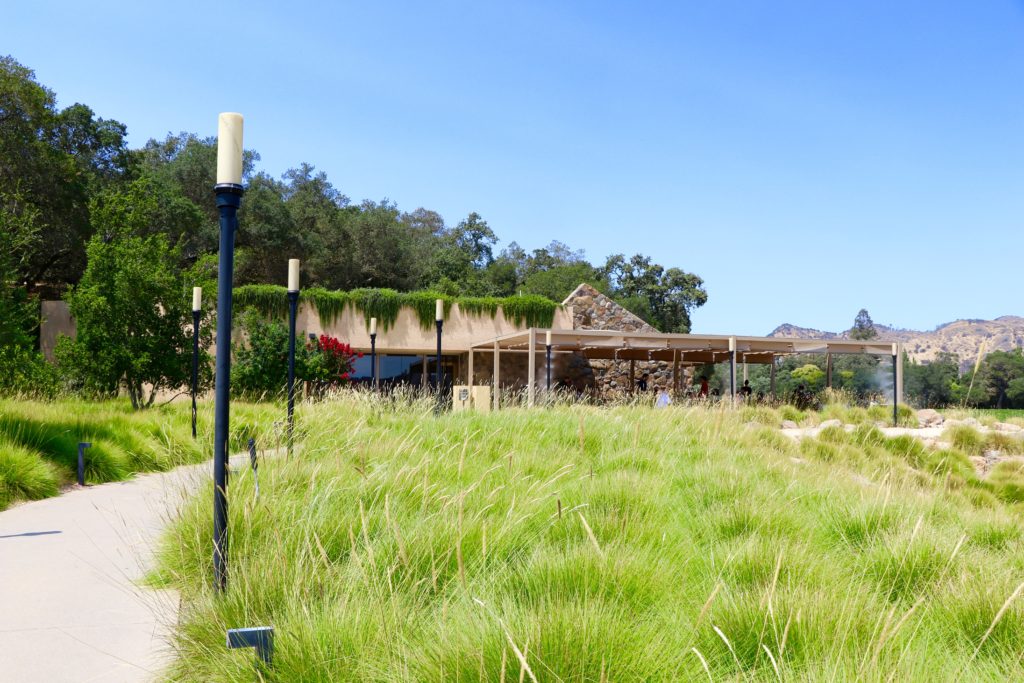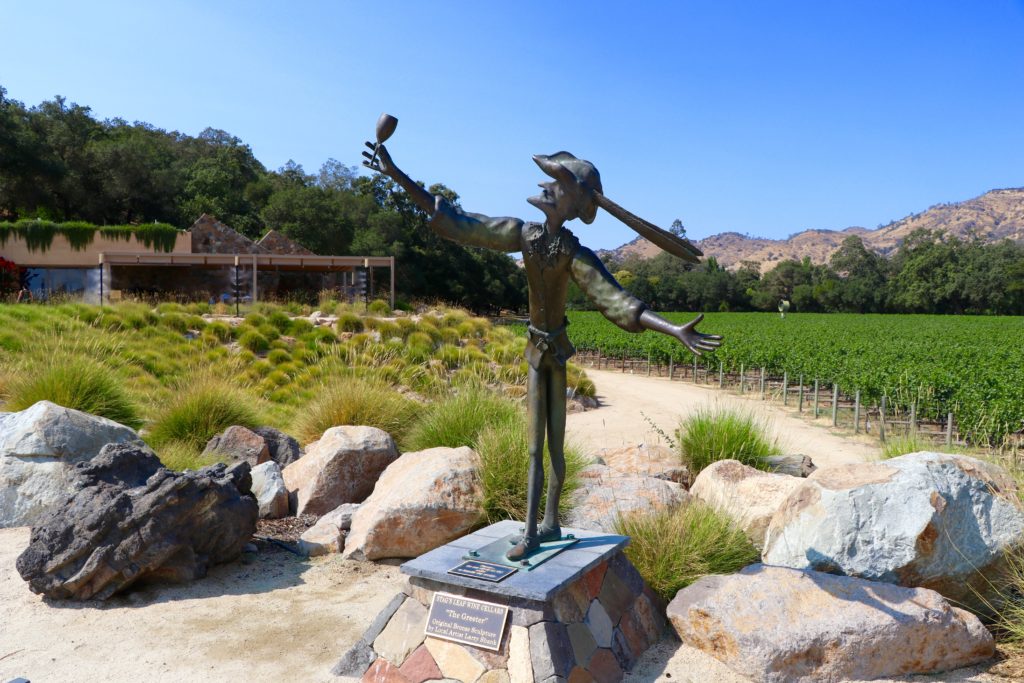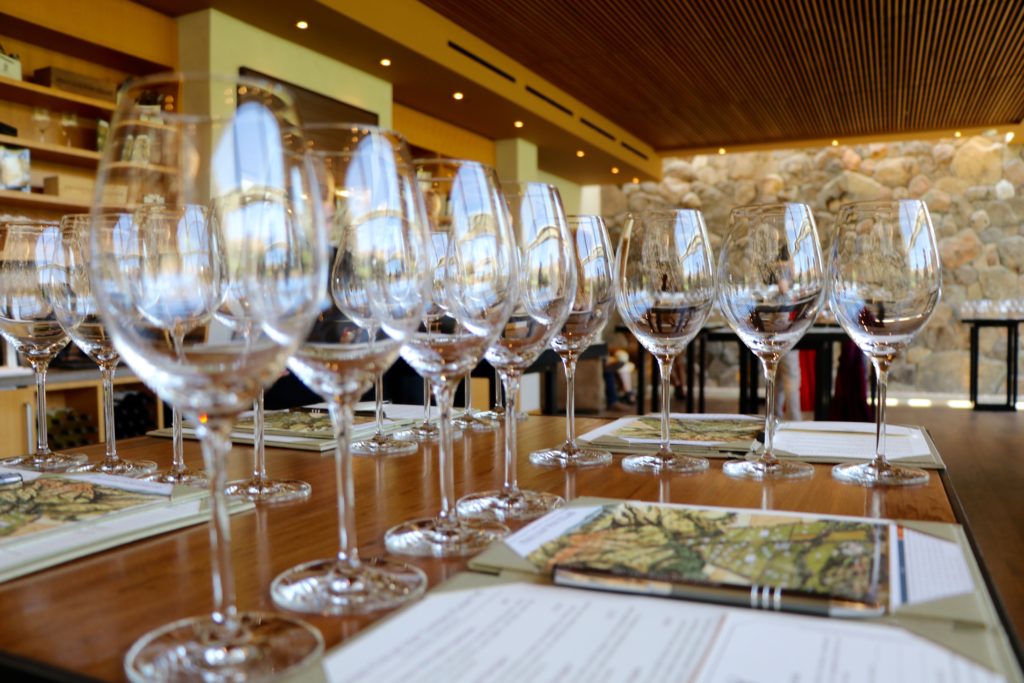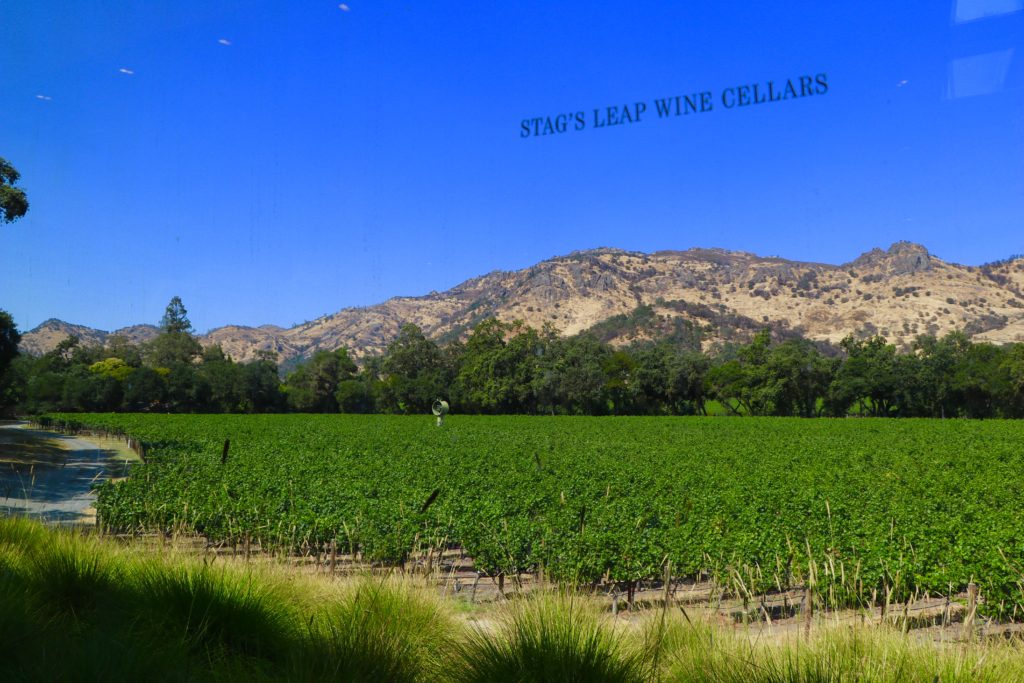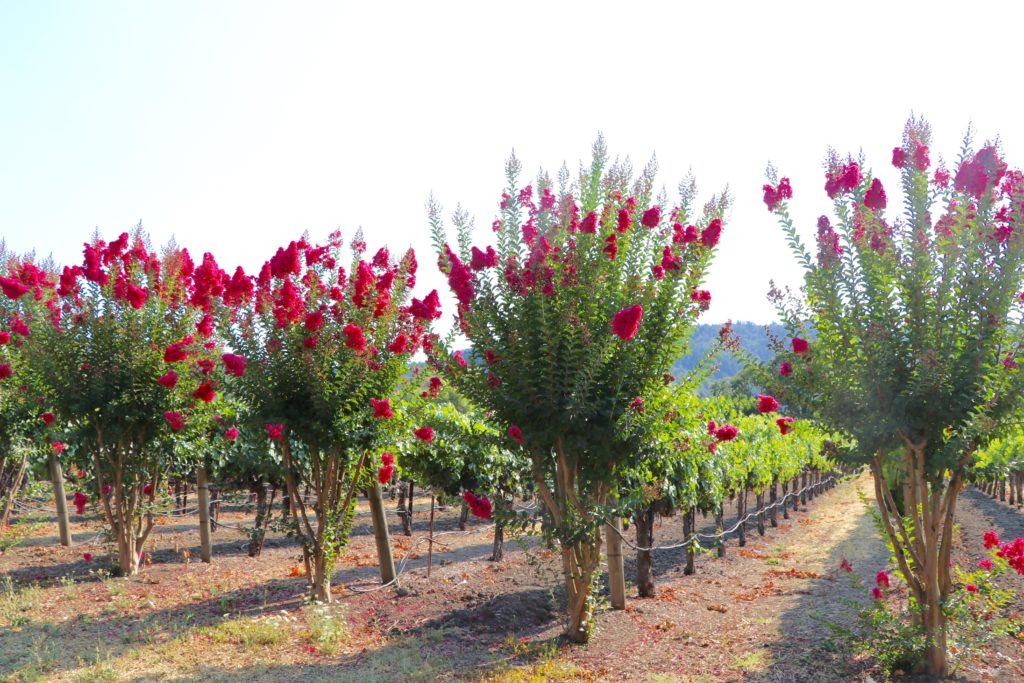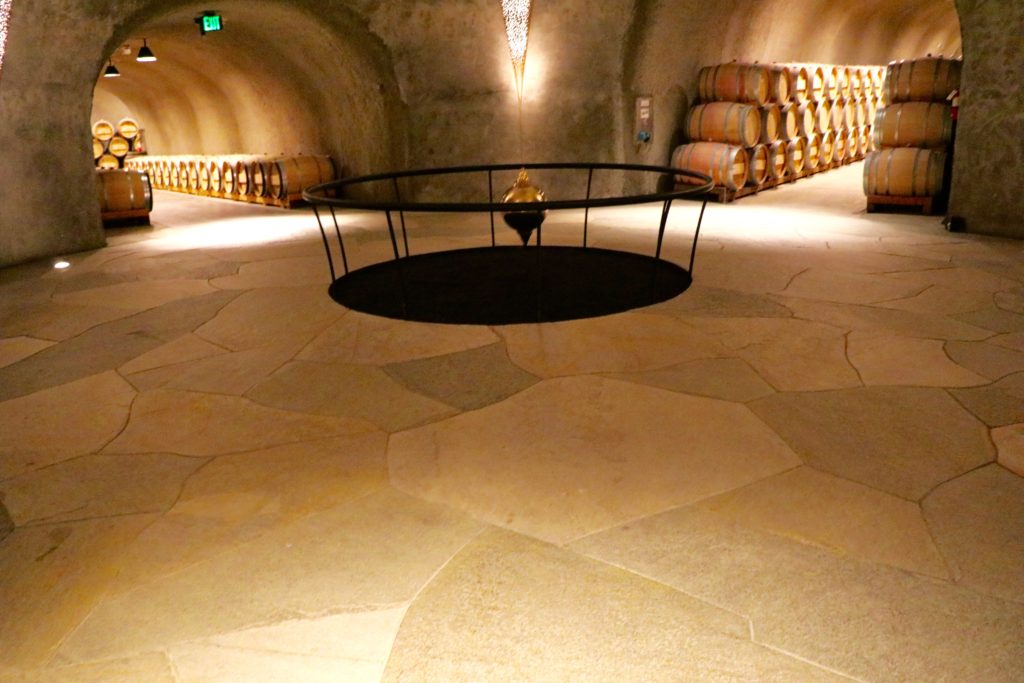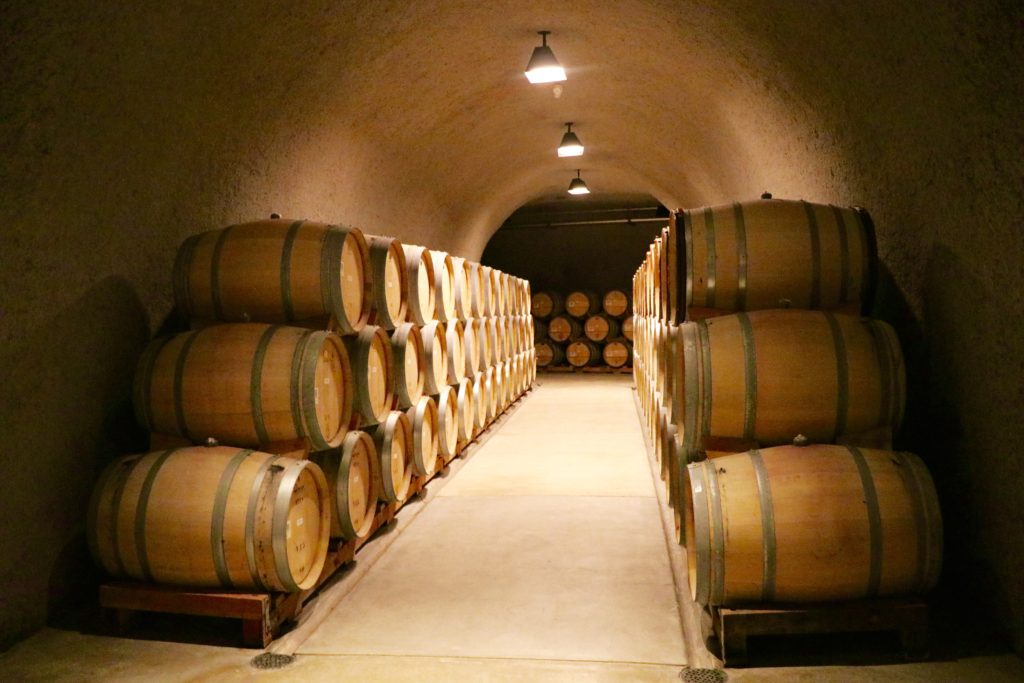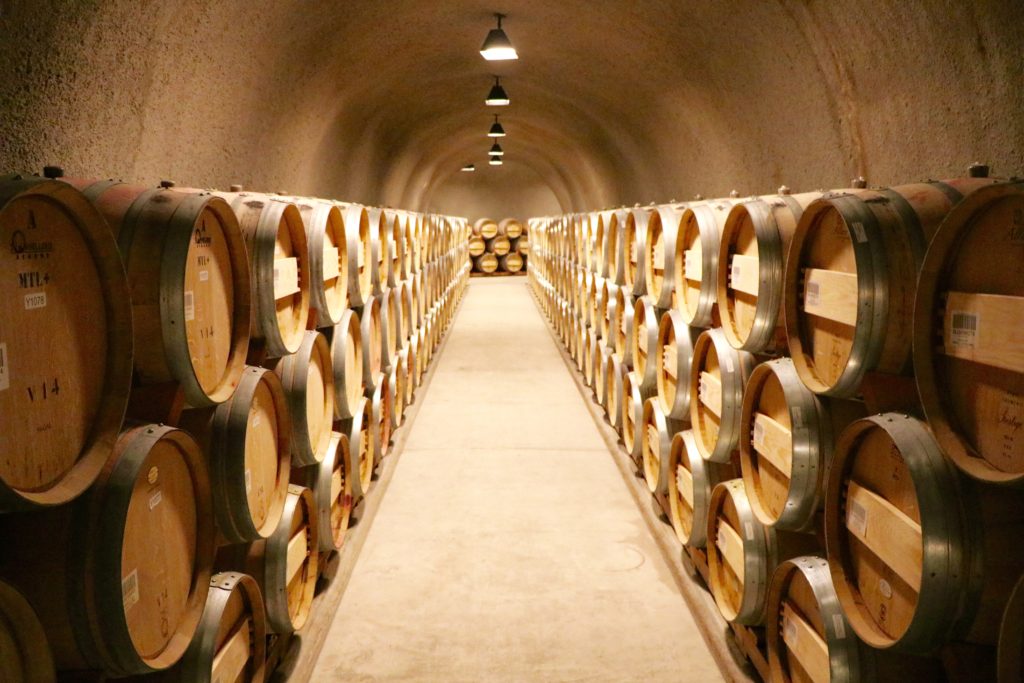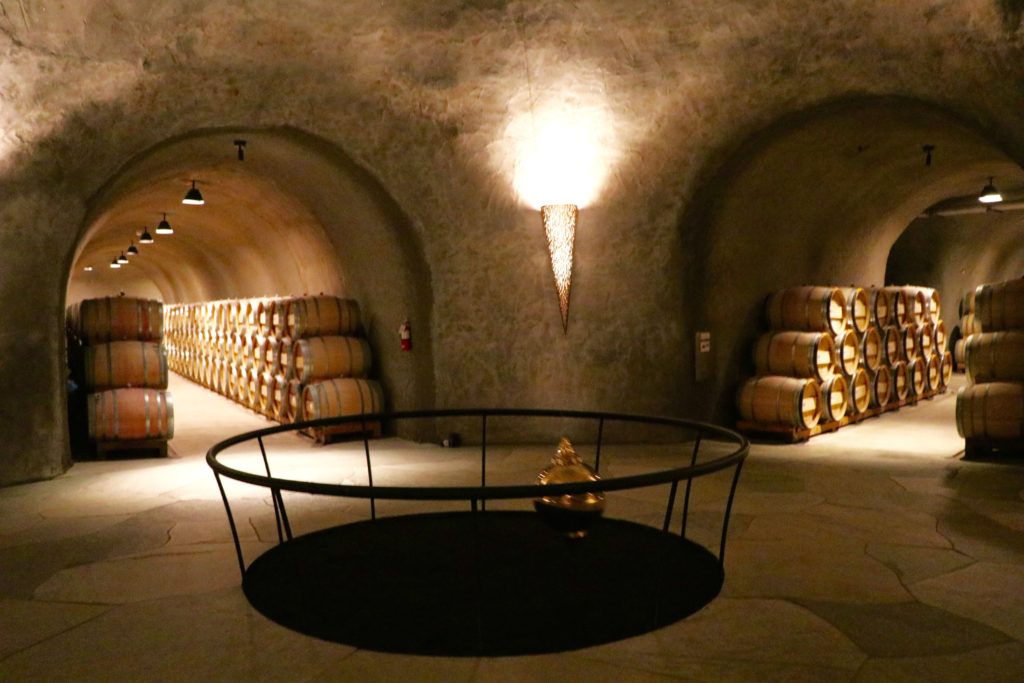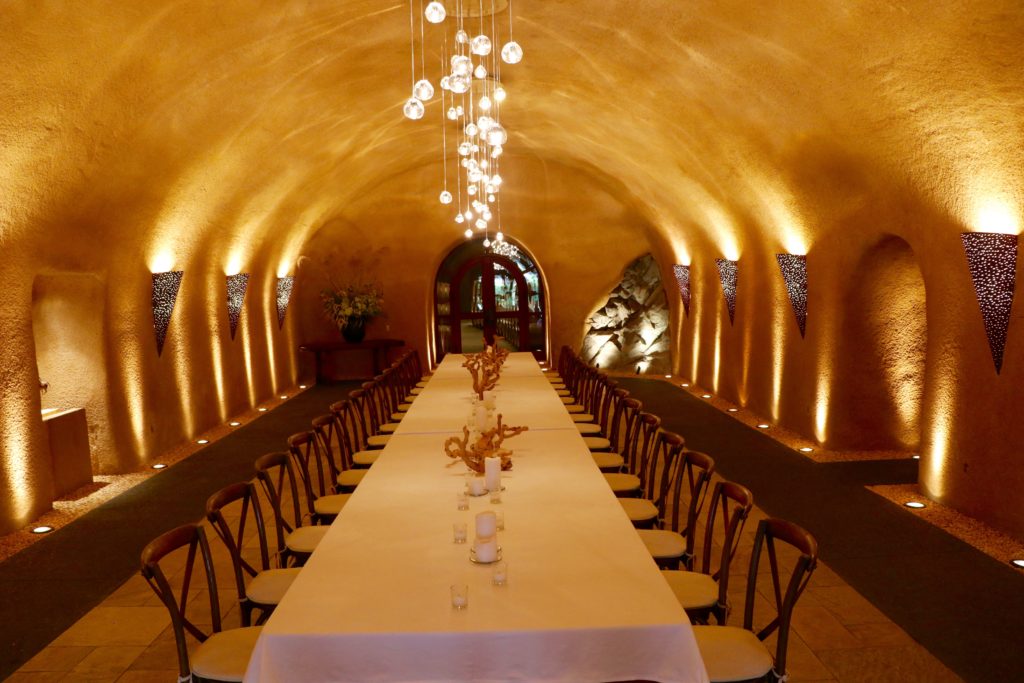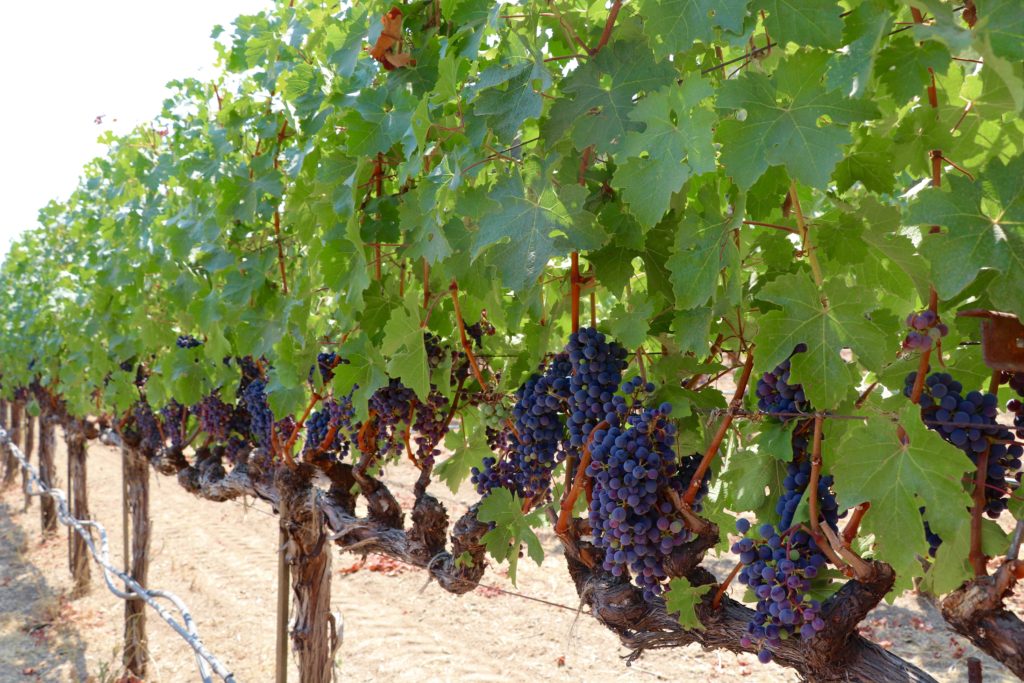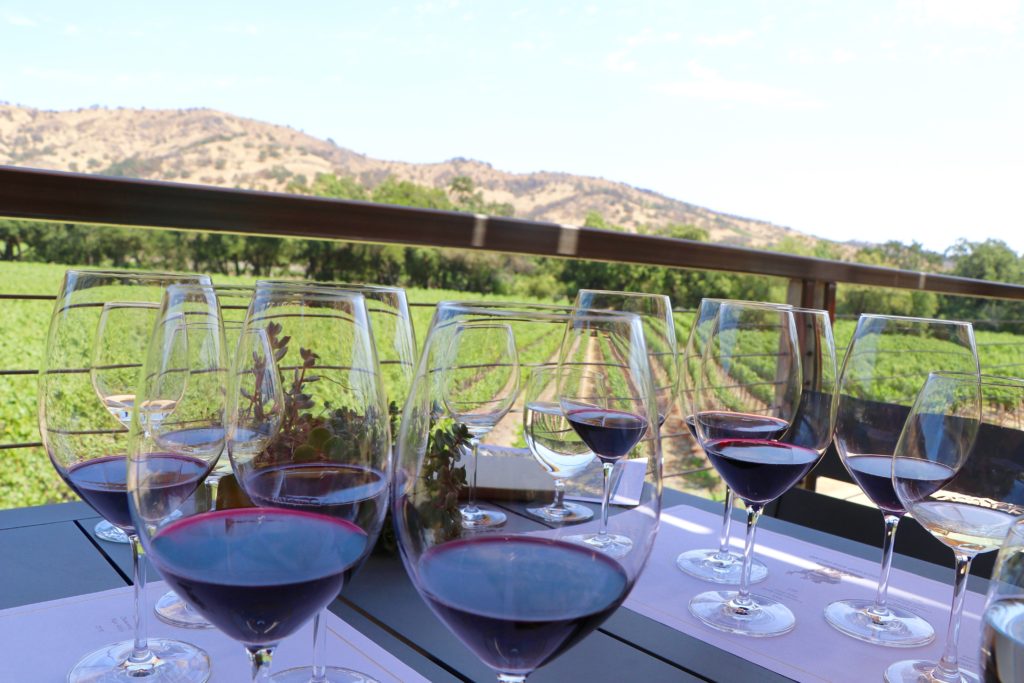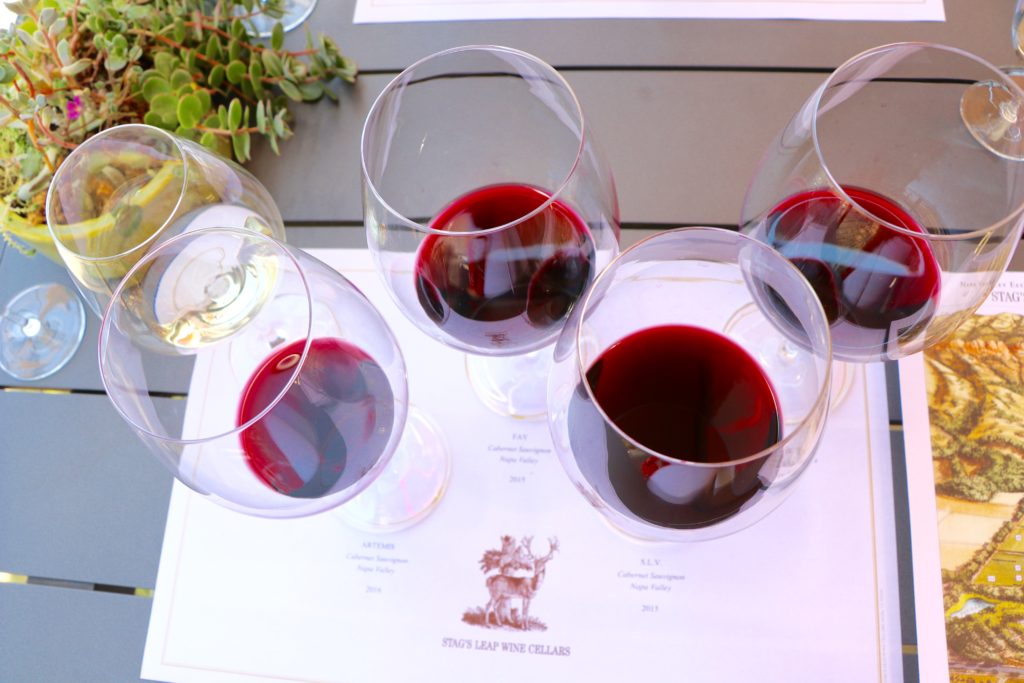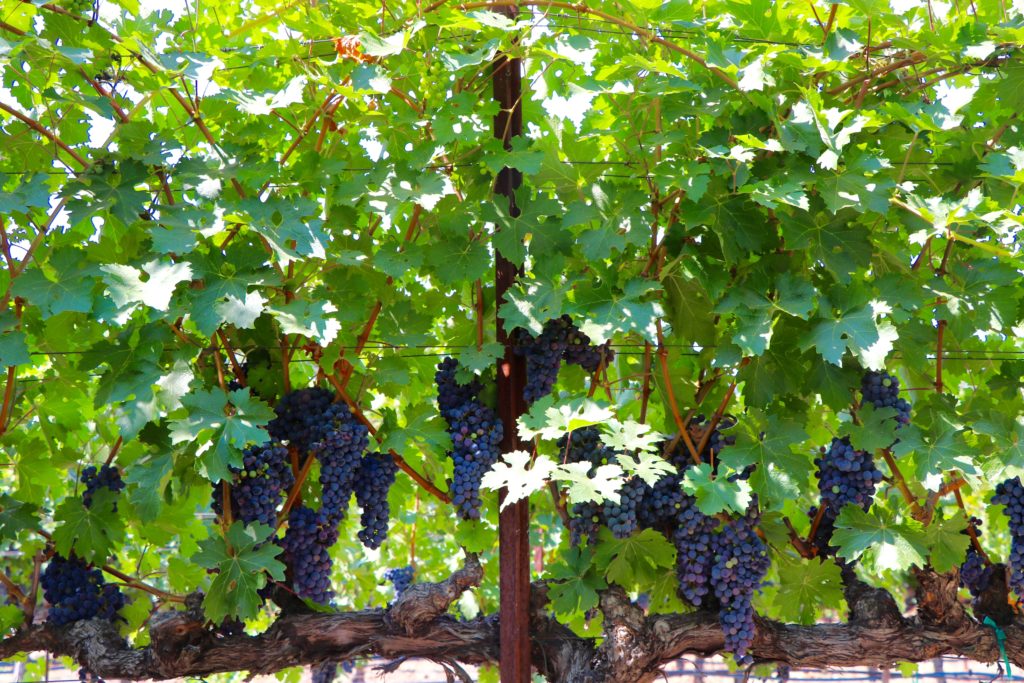 LADYHATTAN'S GUIDE TO 3 TASTES IN 1 DAY
Plan ahead and make reservations at the desired winery in advance, especially during peak tourist seasons (Spring, Summer and Fall)
You can enjoy this 3-stop itinerary with a rental car, uber or a private driver depending on preference
This itinerary will keep you busy from roughly 10am through 4pm
Start your day with a morning tasting (10am to noon) at Cakebread for light and delicious white wines
Be sure to try the Chardonnay Reserve famous at Cakebread Cellars
Following the morning tasting, head to Yountville which is about 5 miles away from Cakebread
Stroll the main street for shopping and trying out local tasting rooms that are open to the public
Enjoy a delicious lunch break (1230pm) at Napa's premiere restaurant, REDD
Head back for a drive along Silverado Trail toward the Stag's Leap region (5 miles away from Yountville)
Make a reservation for a tasting on the outdoor patio at Stag's Leap Wine Cellars (2pm)
Be sure to try the S.L.V. and CASK 23 at Stag's Leap Wine Cellars
If available, ask to pay extra for a private tour of the wine caves and find the famous Foucault Pendulum
After your two tastings and lunch in Yountville, you should have plenty of time to rest and freshen up for your evening plans in Napa!