Big goals for 2018? Are there changes you aspire to make in the New Year? Perhaps you are eager for a fresh start after a personal challenge or loss in 2017 – death, divorce, career turbulence, midlife crisis, or some other source of adversity that has you feeling a bit off. I want to start the new year by sharing an intimate experience that inspired a solo wellness retreat – a retreat to India that personally changed my life and helped me push through one of the hardest chapters I have known.
As many of my readers, friends and family know, I lost my young and beautiful father last fall. He was the most inspiring, loving and incredible person I have ever known and his passing left our family completely heart broken. Devastated is an understatement to describe the pain of our family tragedy.
In the immediate wake of loss, everyone reacts differently and thus copes differently. For me, my immediate sensation of grief was suffocating. It washed over me like black tar, hiding away any ounce of stability or certainty in my mind, body, and soul. I was plagued with immediate questions, regrets, and anxiety that kept me up all night feeling overwhelmed with the thought of living life without him physically here. My poor body was swollen, bloated and fatigued from sleepless nights, too many wine bottles, horrible eating habits, tears poured and the utter instability that became my reality the day we lost him. I wanted to run away, but I wanted to run with purpose and in a direction that would bring me closer to removing the tar of grief that clogged my body and mind.
For countless reasons, I have always been mesmerized by India. The warm people, flavorful veggie rich foods, and most importantly, the spiritual culture that promotes love, peace and light – all the ingredients I was craving to cure my nonstop pain. At 4 in the morning I found myself desperate for an answer to my question – where can I go to get away from this nightmare and take care of myself?
I dropped to my knees, cried out every last tear drop, prayed to my father and then typed in three words to Google search: India + Peaceful + Retreat. And there it was… a link that forever changed my life – Shreyas Retreat.
Here are 10 reasons why this retreat helped me get on a path of wellness amidst darkness and forever changed my life. Thank you to my new friends at Shreyas for your warmth, positive energy, and spiritual leadership that guided me toward light. If I can travel back to any place in the world, it will be right back to you, Shreyas . Consider booking a retreat for yourself, or if you have any questions at all, please send me an email ([email protected]) and I will happily introduce you to the US based retreat coordinator for the best rates.
1 – Private oasis shared with new friends
You cannot find a more private or secluded safe space in the world than here at Shreyas. Located under an hour from Bangalore, much of the retreat's allure lies in its seclusion. 12 private guest cottages are scattered on the peaceful 25-acre estate boasting lush greens, exotic flowers and nothing but the sounds of animals living up in the trees. Photographed below is the garden cottage that I called "home" for my week with Shreyas. The tented cottage epitomized "glamping" at its finest. The bathroom and shower space in the back of the cottage is open to a private garden where the staff left me flower arrangements to wake up to each morning. This peaceful private cottage was particularly soothing at night, when I would fall asleep to the sounds of birds, a passing train, or an occasional rain storm. Don't be fooled by the natural facade of this eco-friendly cottage design, it was equipped with all the modern amenities a lady could think of, including wifi and air conditioning.
Since I was all by myself, I was prepared to embrace solitude and read a few good books. I quickly realized that Shreyas has an interesting way of attracting the most phenomenal people from all around the world. During the communal dinners I became friendly with a few notable characters who will be considered friends for life.
First I met another young female lawyer from NYC who had also lost a parent to a battle with cancer. She was inspiring and her shared experience made me feel less isolated in tragedy. Then it was the beautiful couple from Italy celebrating their wedding anniversary – they were one of the nicest couples I have ever met and even invited me to their home in Italy with my husband for a traditional feast a few weeks after the retreat. Two women from Mauritius Island told me about their tropical home and made me realize just how mesmerizing our giant world is – a world full of adventure awaiting my visit.
I dabbled in a "laughing yoga session" beside a stoic mother-daughter German pair. When asked to laugh, the Germans just yelled "HA HA and HA" in a very serious tone. Ah and that blonde American business lady, she was so fierce, strong and impressive. She told me what it was like to do business in India as a woman and how each time the company picked her up from the airport they referred to her as Mister Megan. Natasha, boy was she striking. Her gorgeous physical beauty and lively personality lit up a room. Natasha brought her 94 year old mother from India to the retreat. Tears would swell in my eyes as I accepted the beauty of aging, hoping that someday I could also live such a long and full life.
But those incredibly successful and wealthy Indian businessmen that came to Shreyas to simply learn yoga for the first time… How in the hell could I forget those guys? Their energy and personalities were contagious, an energy that slapped me in the face and demanded that I wake up and just start living again damnit. They made me belly laugh. When one of them saw that I was en route to visit the orphanage, he threw some rupees in my hand and told me to bring it to the kids. After doing the conversion to dollars, I later realized that it was quite a significant donation and now I understand why the orphanage leader nearly fainted.
I first arrived at Shreyas reluctant to meet any other people and wanted to focus only on myself. But in sharing stories and conversations, I came to understand that through these unique connections with strangers, I was slowly being guided out of the clouds of grief clogging my vision – and clogging my life. It was as if God perfectly picked each person that I met on this journey, for each friend impacted me in a different and purposeful way. The night we discussed "Donald Trump" as a large group was the night that I uncontrollably laughed for the first time since my father's passing. I remember belly laughing so hard that I spit out my kale juice. Without a drop of booze or buzz, the dining room roared with chuckles and I looked around thinking to myself – where else in the world would I be sitting at a table of diverse strangers having the best night of my life?
Friends who entered my life at Shreyas will be my friends forever – and I will see them again.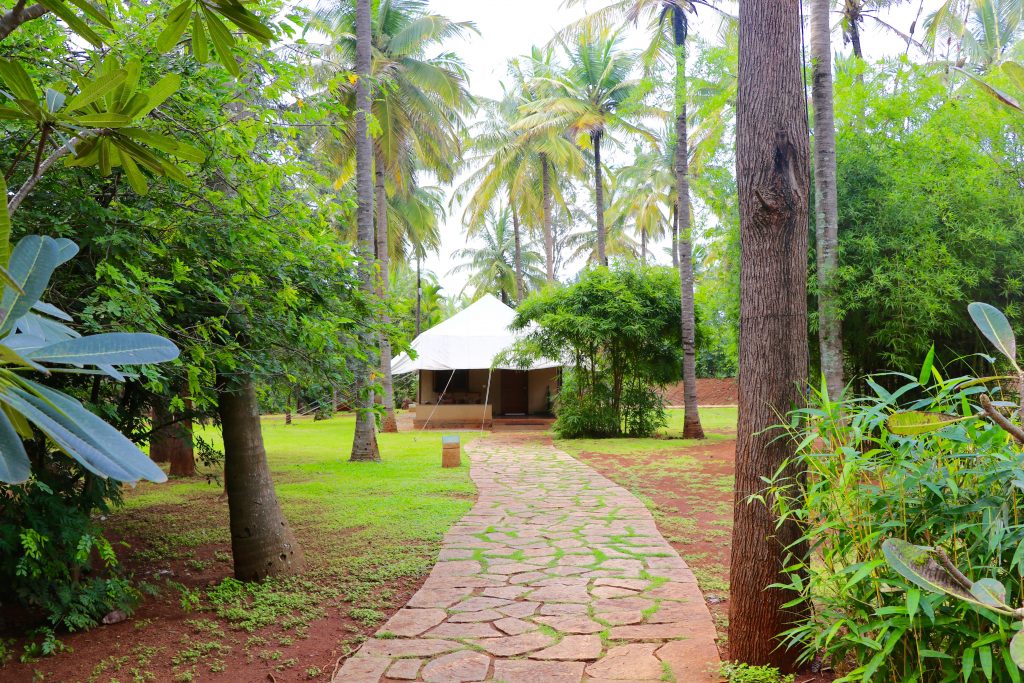 2 – Yoga Every Damn Day
As a guest at the retreat, yoga is immersed in your daily routine. Every single day begins with a calming stretch and meditation through the practice of yoga at sunrise. There is also a yoga class in the afternoon, with private sessions built into your schedule if you so choose. What I loved about the yoga classes here at Shreyas Retreat, was that each class took place in the outdoor pavilion. We practiced yoga outdoors rain or shine.
My most unforgettable class took place during an intense rain storm, when the pounding of the rain drops were so loud that the teacher had to shout out the directions. Staff members light incense and candles nearby to ensure the setting is blissful. Even with a fully booked retreat, classes never felt crowded. Every class that I did was always 20 students or less, and in some cases, only 5 students or less. The retreat allows and encourages all staff members to participate in the joy of yoga. This was a nice attribute of the property and made everyone feel connected, included and united in our individual journey to wellness.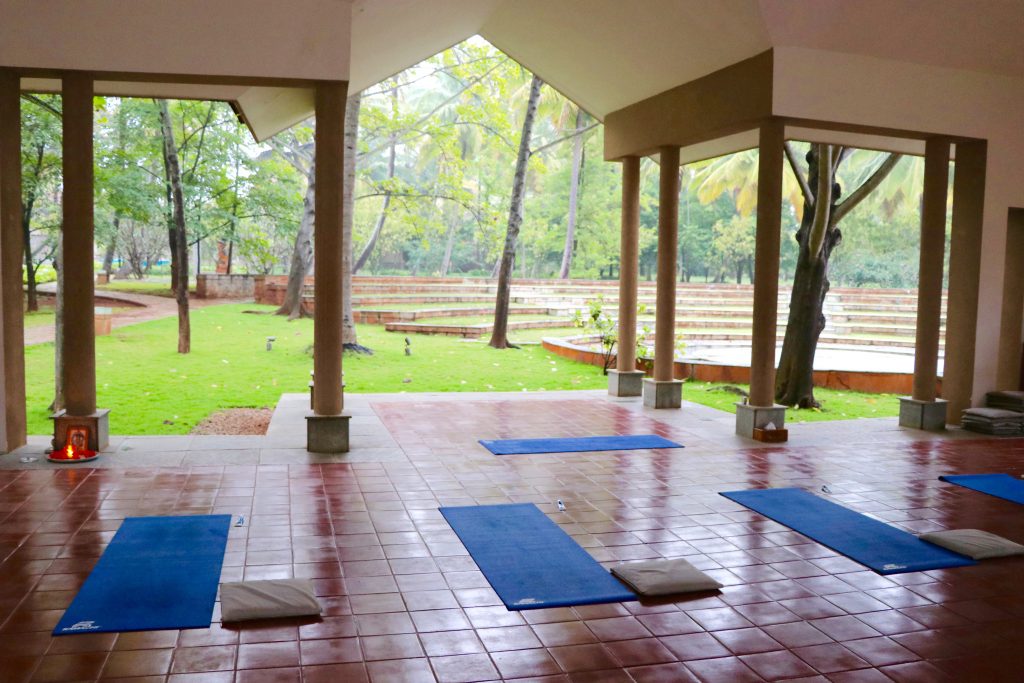 3 – Farm to Table Fresh Food
You will never eat more fresh food in your life than at Shreyas Retreat in India. Every single item on your plate comes straight from the farm and organic gardens outside the dining room. Staff members pick vegetables and fruits daily to provide mouthwatering vegetarian delights. There are even cows onsite that provide the dairy for yogurts and creams to compliment meals. The rates given for the retreat include all of your meals – breakfast, lunch and dinner.
It was the first time in my life that I ate constantly and yet did not gain weight, but rather lost significant weight. I was eating the healthiest and most delicious food that I have ever been served and my body was a fan. You will never be hungry during your retreat and find yourself constantly satisfied with the taste of food that is so pure, rich in nutrients and fresh. Also, I should note to my fellow wine lovers, no booze is served here at Shreyas. Instead, you will sip teas and freshly pressed juices or smoothies that make you feel on top of the world.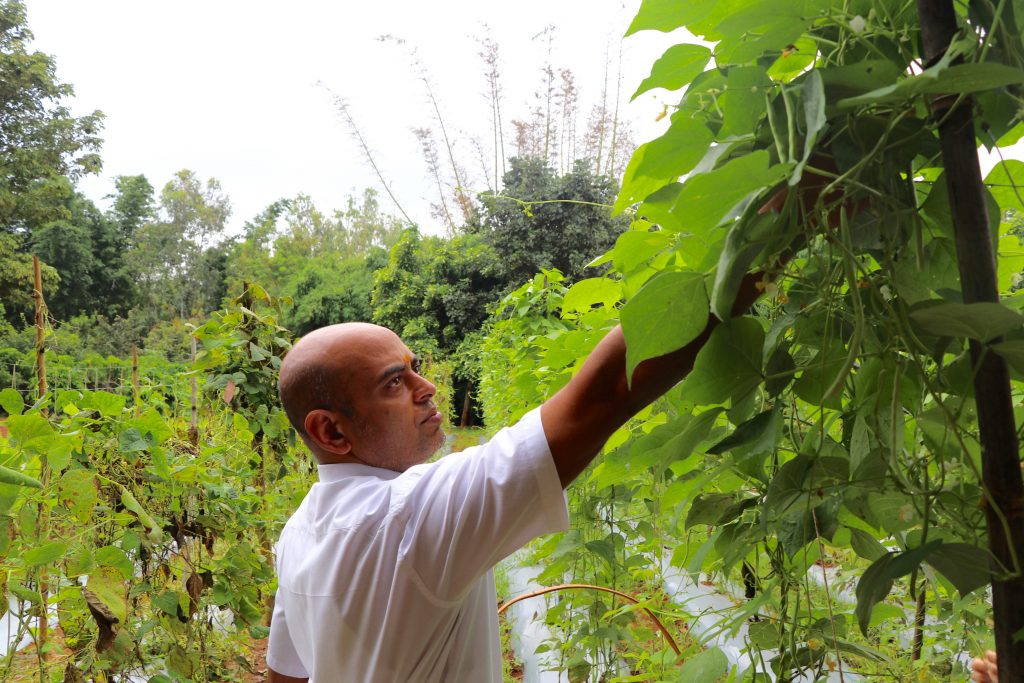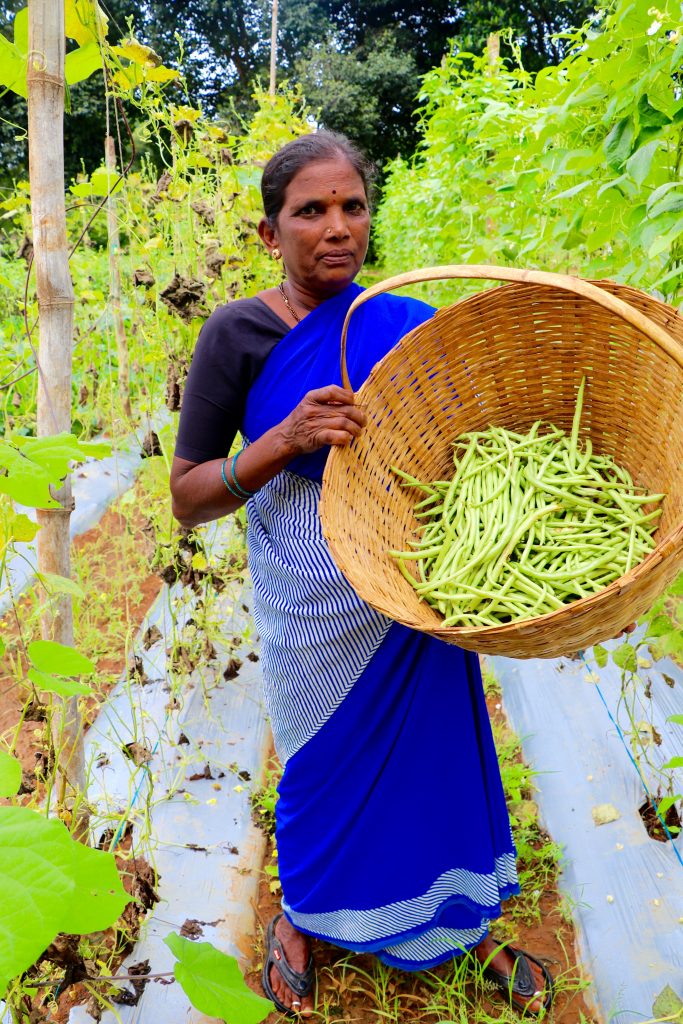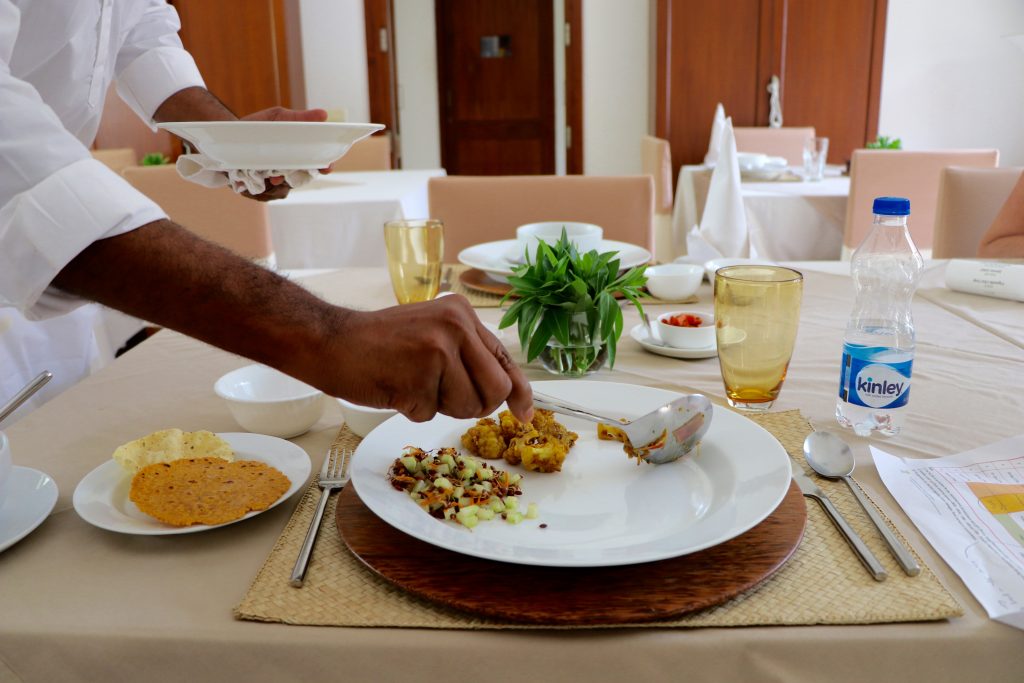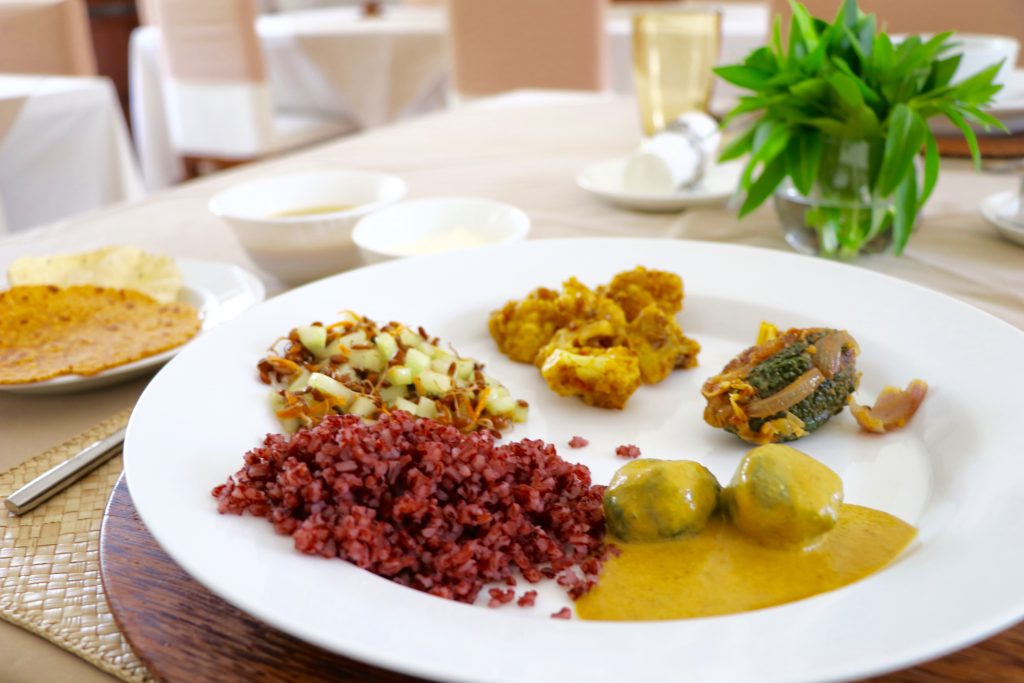 4 – Healing through the Joy of Giving
In offering people an oasis for self discovery, Shreyas believes that in giving to others, we are giving to ourselves, thus making us feel content and full. This is why the act of giving is permeated with joy. Aside from healthy eating, yoga, meditation, and other forms of wellness activity, the retreat facilities opportunities for guests to connect with others through the act of giving.
At Shreyas, guests can take part in community service by feeding lunch to the children of a local orphanage that the retreat fully supports and funds. I was thrilled to participate because I always feel most alive when serving and giving to others. Knowing that we could participate in helping the orphanage, I brought a suitcase full of over 100 coloring books and crayon packages to donate. I was excited. Before heading over, the staffed helped me pick vegetables from the garden and prepare a lunch to serve them.
When I arrived at the orphanage the children were so warm. They could sense my sadness given the tragedy that had just hijacked my life and embraced me as a new friend with open arms. Grateful for the gifts that I brought with me, they gave me a tour of the orphanage and shared songs, stories and their newly developed English language skills. I told them all about my concrete jungle – New York – and they told me all about their dreams to study and visit America. God, they were beautiful. They smiled every time I looked at them and asked questions. When it was time to have lunch, they prayed as a group and allowed me to join in.
My eyes tear up thinking about their faces and the joy they filled my soul with that very day. To see a child that has been ripped of everything, abandoned, neglected, yet full of so much spirit and gratitude was one of the most inspiring moments in my journey through grief. For some of these children, they have never known a father figure. For me who just lost a parent, I realized that I should be so eternally grateful that I was blessed with the best father in the world – even for such a limited time on earth, I was lucky just to have a dad.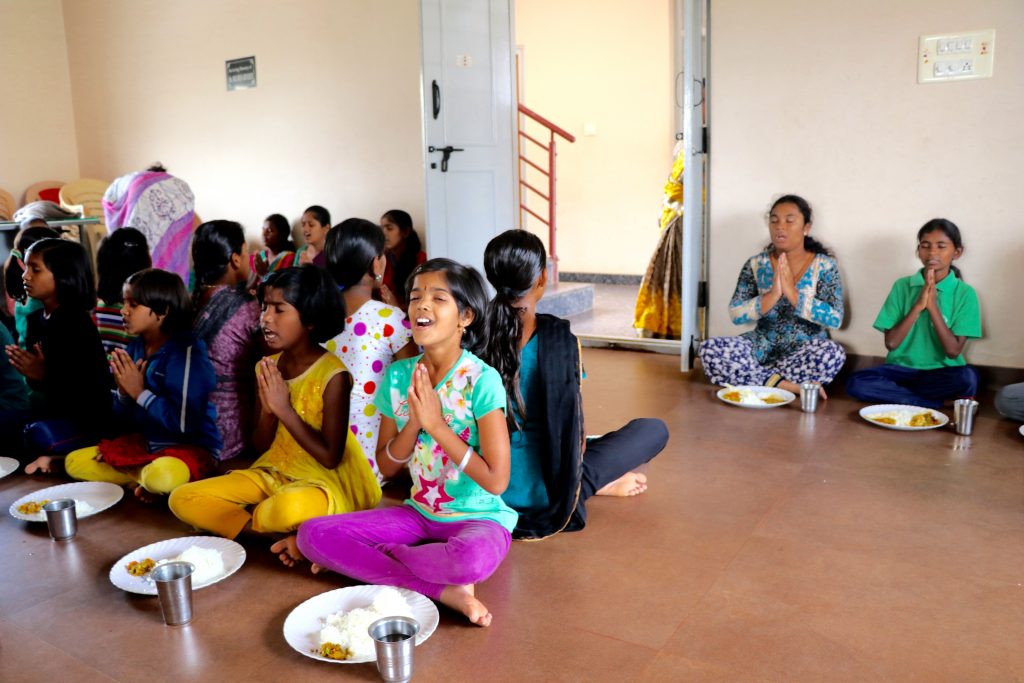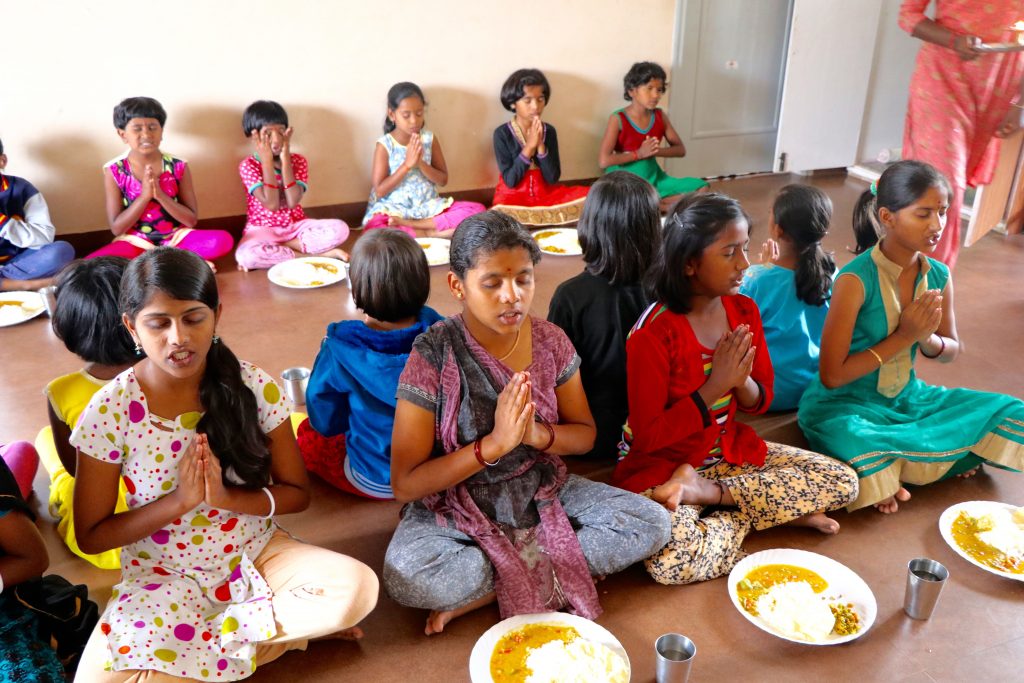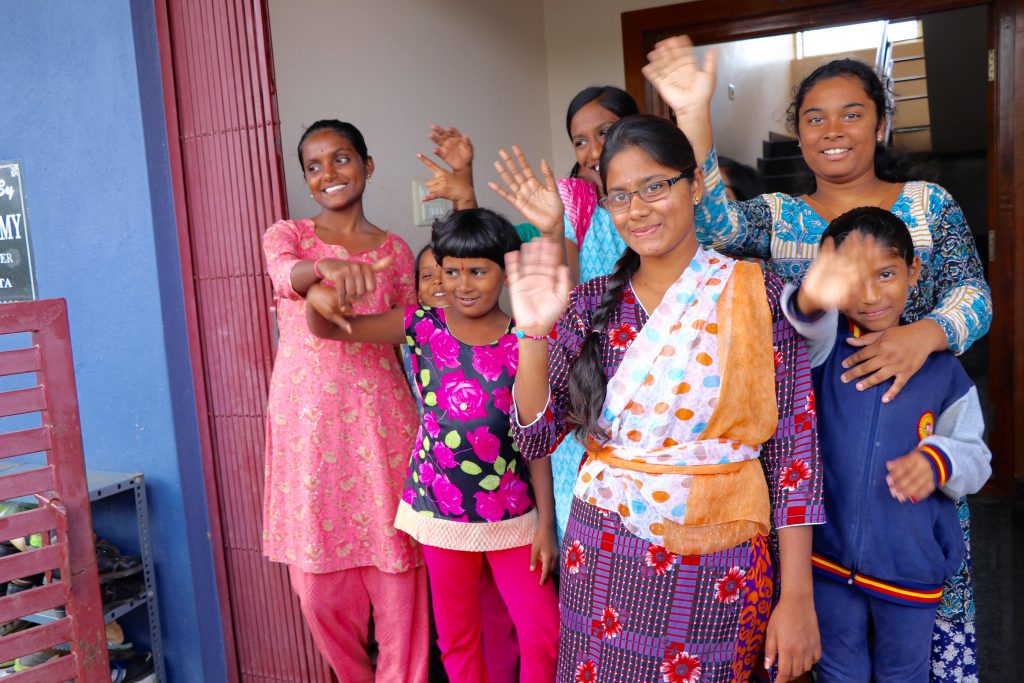 5 – Stunning grounds and facilities
You will have everything you could possibly need at Shreyas Retreat. Highlights of the property include a jogging trail through the farmlands, cricket nets and bowling machine, home theater (with tons of great movie options), library of inspirational wellness books, infinity pool and heated Jacuzzi, and an indoor/outdoor yoga pavilion. My favorite perk of all is just how simply beautiful the grounds are. There are tropical flowers flowing from the buildings and cottages in every direction. Each time I would walk from my cottage to the pool or yoga class, I would smile looking at the glory of nature all around. Pictures do not do this property justice, and if you have the pleasure to visit Shreyas you can see for yourself – it's an absolutely stunning paradise.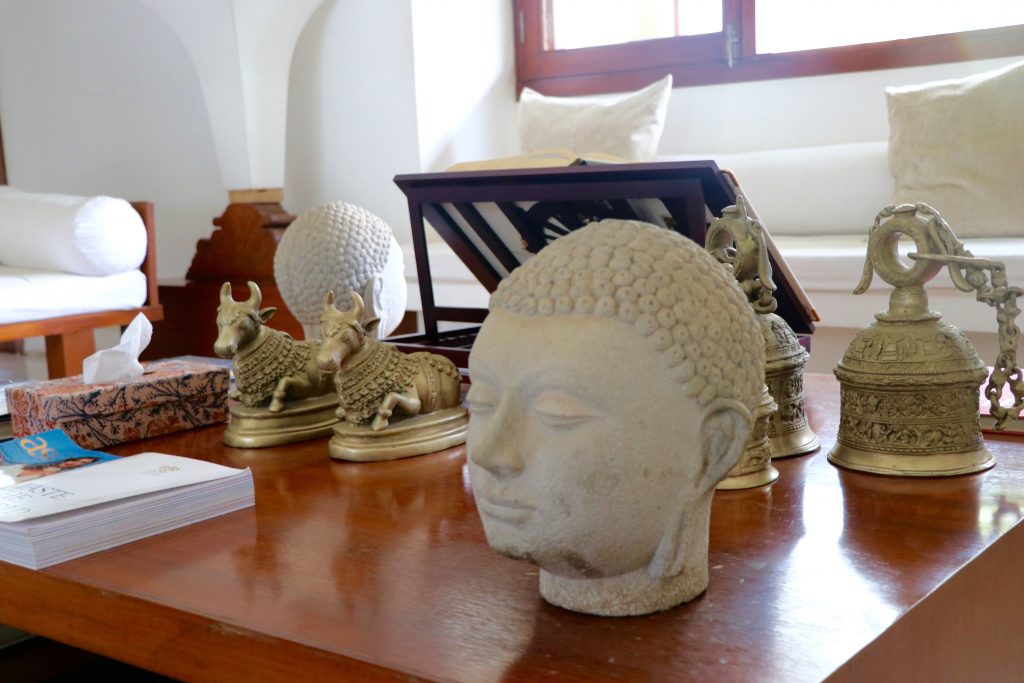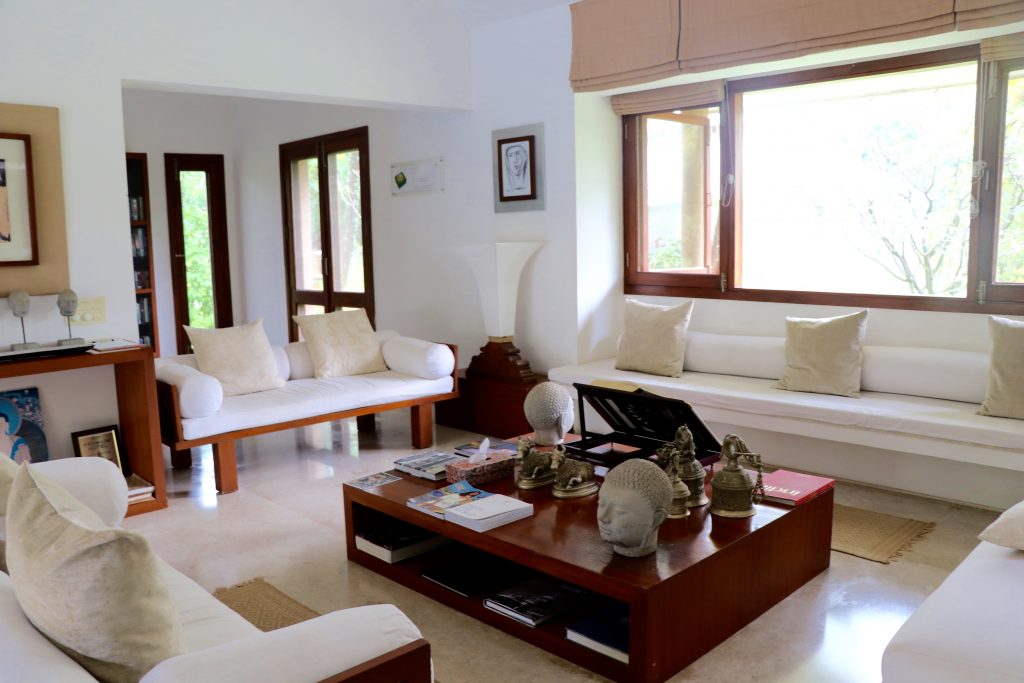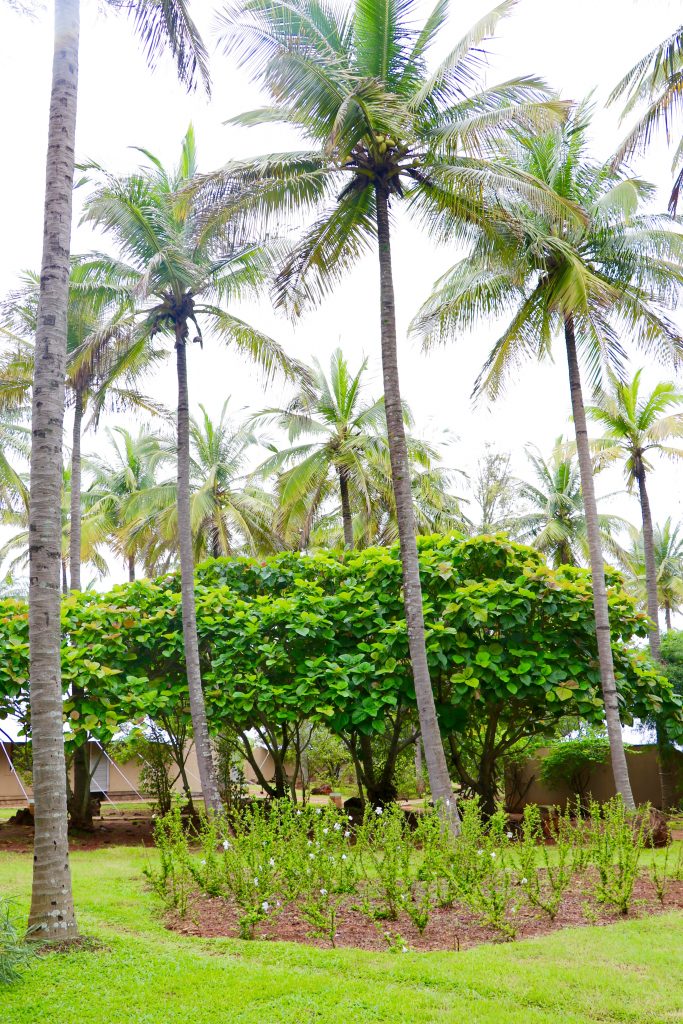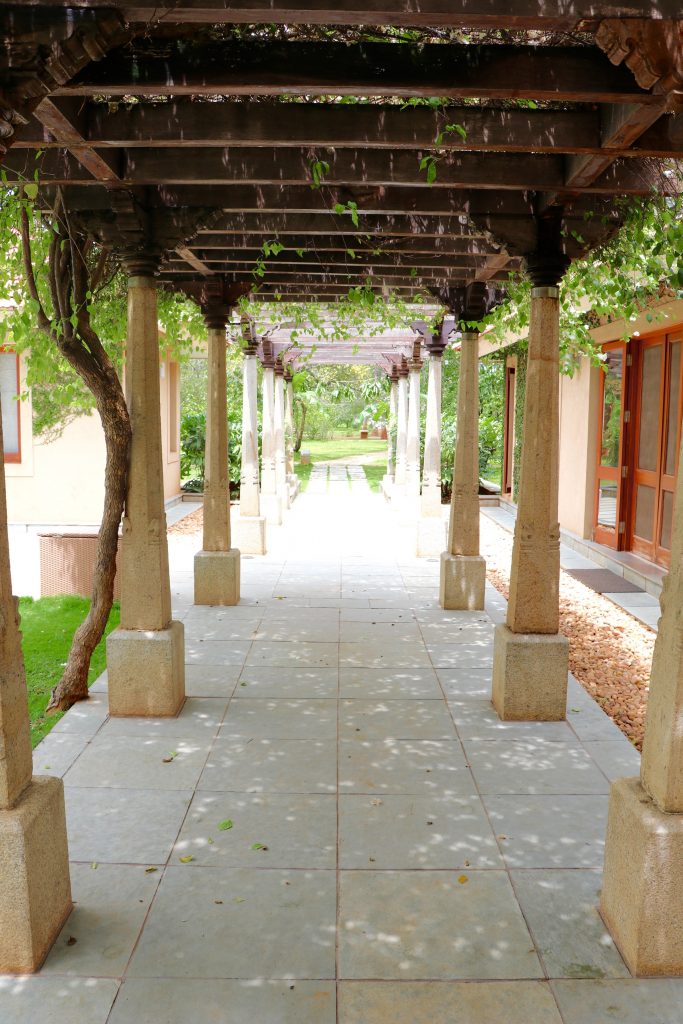 6 – Daily Spa Treatments
On the Shreyas property sits the world renown Anaha Spa and Wellness Centre. Anaha, in Sanskrit meaning 'well-being' or 'to breathe freely' perfectly expresses the retreat's philosophy. In ancient scriptures, the breath or 'prana' is considered to be a lifeforce, creating a harmony between one's body and the world around. The retreat offers ample package options which include at least one spa service per day during your stay.
From age-old Ayurvedic treatments to modern therapies, from naturopathy to a wide range of massages, the spa is designed to offer the best wellness experience. The wellness consultants and naturopathy doctors that guide you through the retreat create a personalized wellness regime to help you chart your own journey towards harmony.
A memorable treatment the doctors put on my agenda included Ayurvedic therapy which blew my mind with its true healing power. The therapy session was conducted by two therapists who started with a four-hand massage of specialty oils. This was followed by a traditional Hindu prayer and song they sang over my body as the oils were rubbed deep into my scalp. I was asked to calm my mind and open my heart, as the women then dripped hot aromatic oil across my forehead in a rhythmic pattern that put me into a relaxed trance. This continued for almost 30 minutes and was completed by more body massaging.  I did this specific treatment multiple days in a row to feel ample results which included relaxation and less anxiety/stress. Other highlights of my spa experience involved sitting in the traditional "hot box" steam and having a turmeric spice scrub all over my body. The spice scrub then dried off naturally with the heat of the sun in a private outdoor relaxation courtyard. You have to try these traditional Indian treatments, ladies.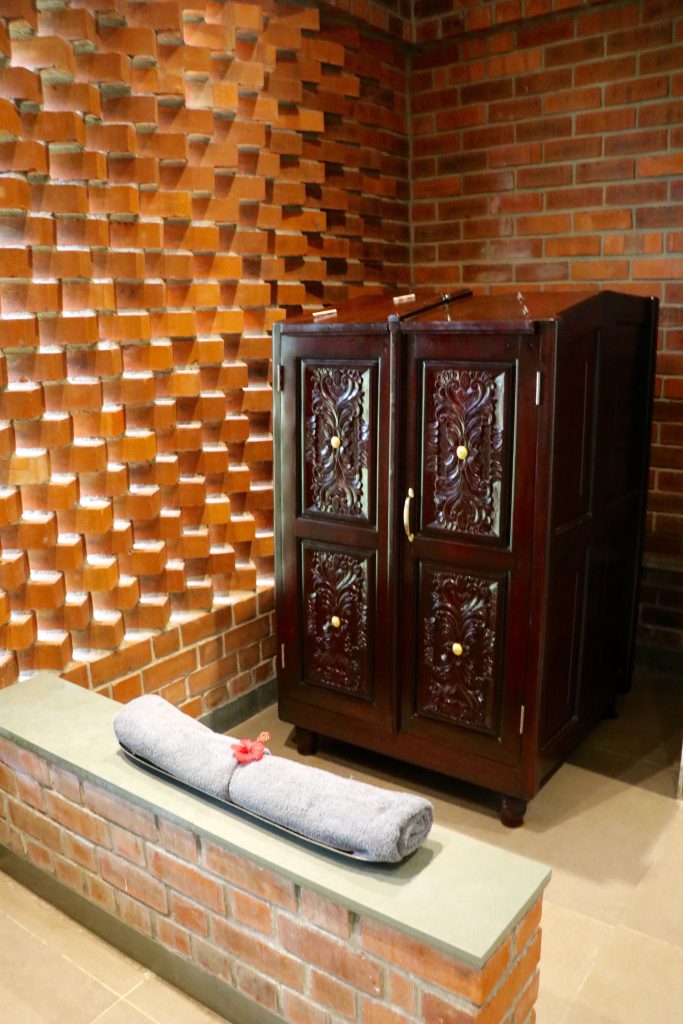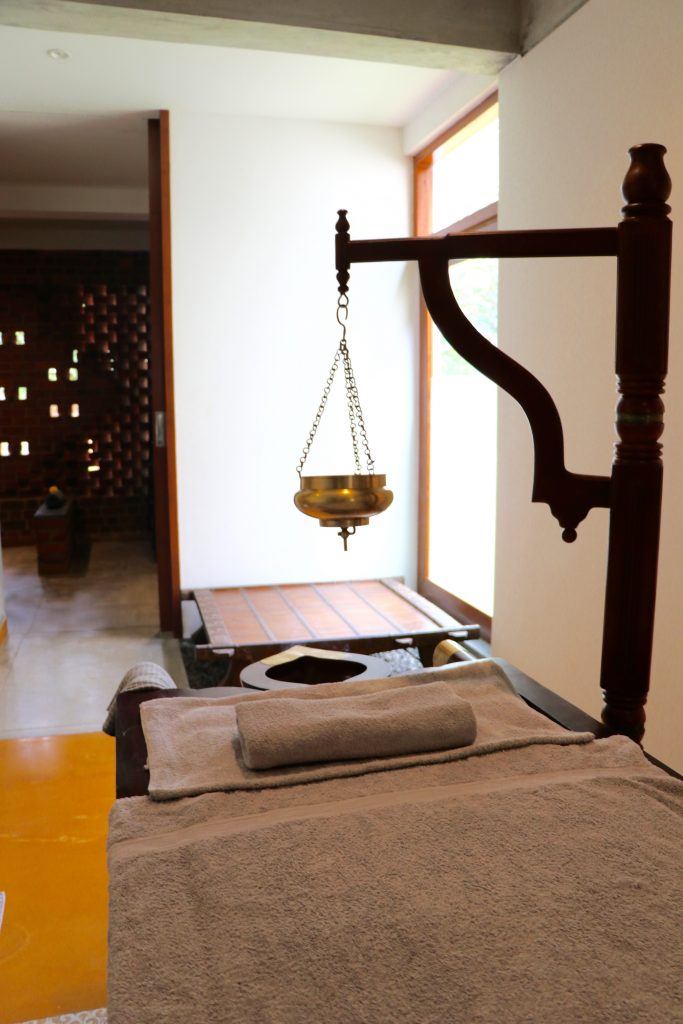 7 – Welcoming Staff Members
The staff members that I had the chance to meet while at Shreyas were enchanting. In India, the prominent religion is Hinduism and the Hindus believe that you should always treat your guest as a God. Well, they sure treated me (and all the other guests) like a God. The amount of effort and attention to detail that the staff put into their work on a daily basis is always in the best interest of the retreat participants. Doctors and consultants spend hours getting to know you, your concerns and personal goals for mental, physical and spiritual growth. Yoga teachers provided me with inspirational stories and proverbs that helped me make sense of the personal grief that confused me constantly. These daily interactions and positive sources of encouragement were vital for a successful retreat outcome.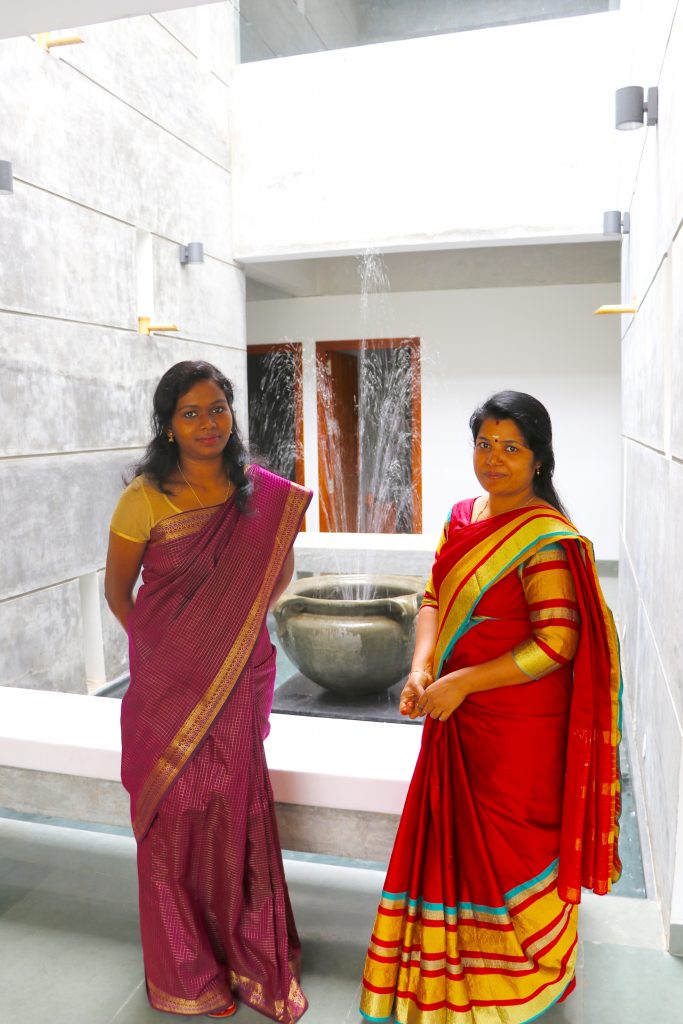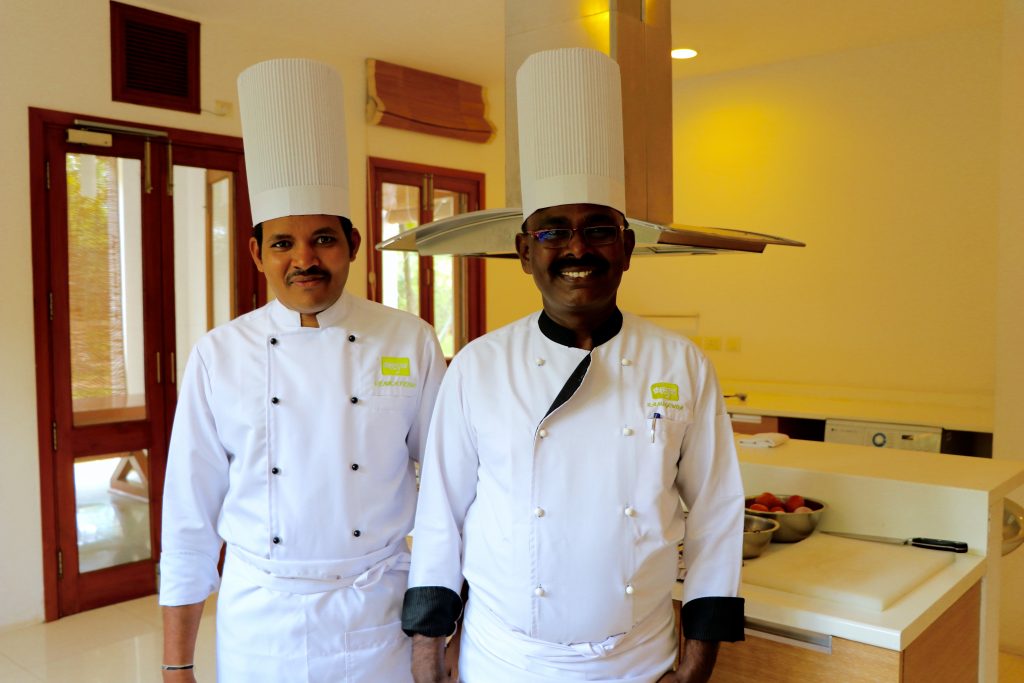 8 – Cultural Immersion
When you travel across the world to attend a retreat in a country that is so rich in culture, you must immerse yourself in it. Shreyas made it very easy to embrace and understand various Indian traditions and customs. Henna application, garland making, rangoli patterns and sari tying were a few of the cultural delights that I enjoyed while visiting Shreyas. I will never forget arriving "home" to my garden cottage to find a group of local women carefully working on colorful rangoli patterns on the porch.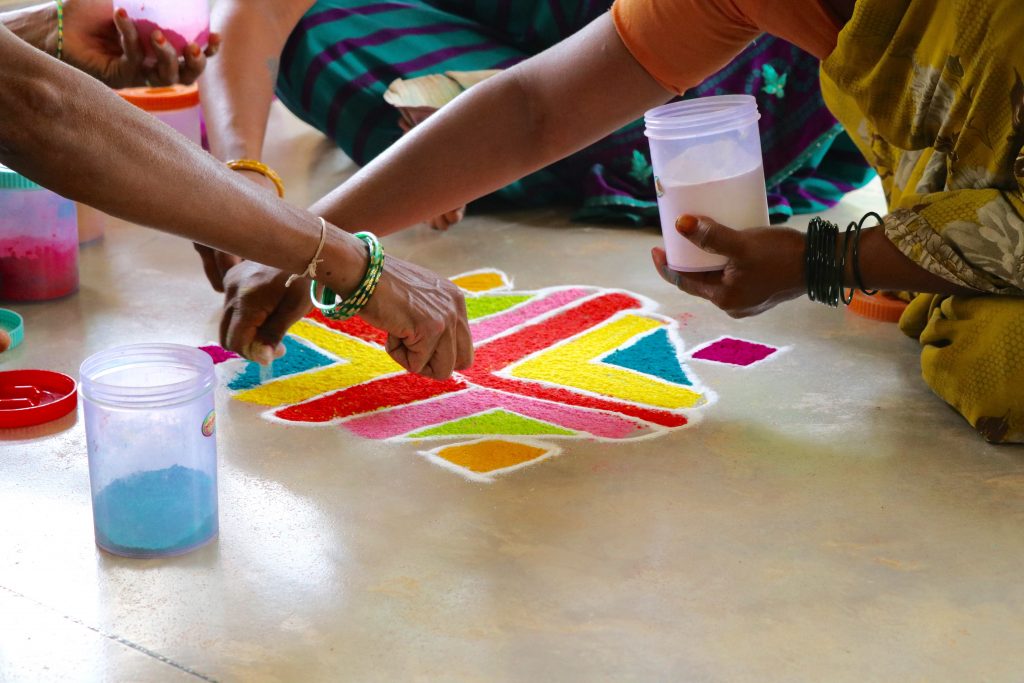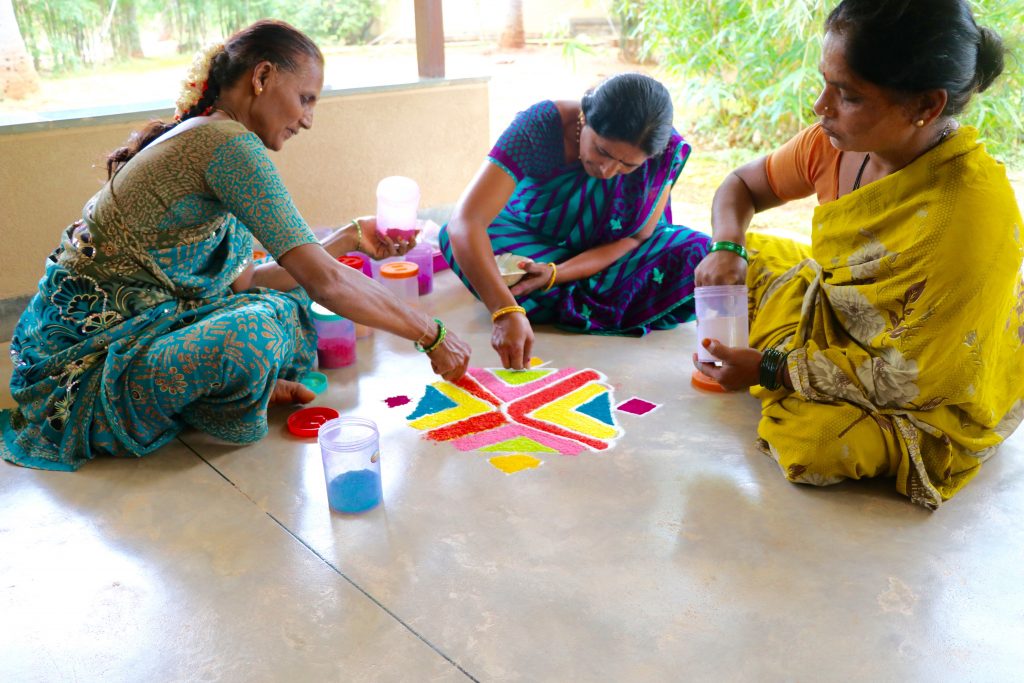 Your wellness journey does not stop when it is time to go home. Throughout your retreat the teachers, doctors and dining staff share valuable tips and advice to help you maintain desired changes. The spiritual coaches teach intensive practices on meditation, including walking meditation techniques that. Walking through the most chaotic streets of New York City, I am able to draw upon my walking meditation course and find stillness back at home. During my stay at Shreyas, I quickly became hooked on the delicious and healthy vegetarian meals served throughout the day. I signed up for a private cooking demonstration with the head chef who walked me through simple ways that I could recreate these flavorful Indian plates back home. There is ample opportunity to learn and develop new skills during your wellness journey at Shreyas. But most importantly, you can take these skills and apply them to your everyday life once the retreat ends.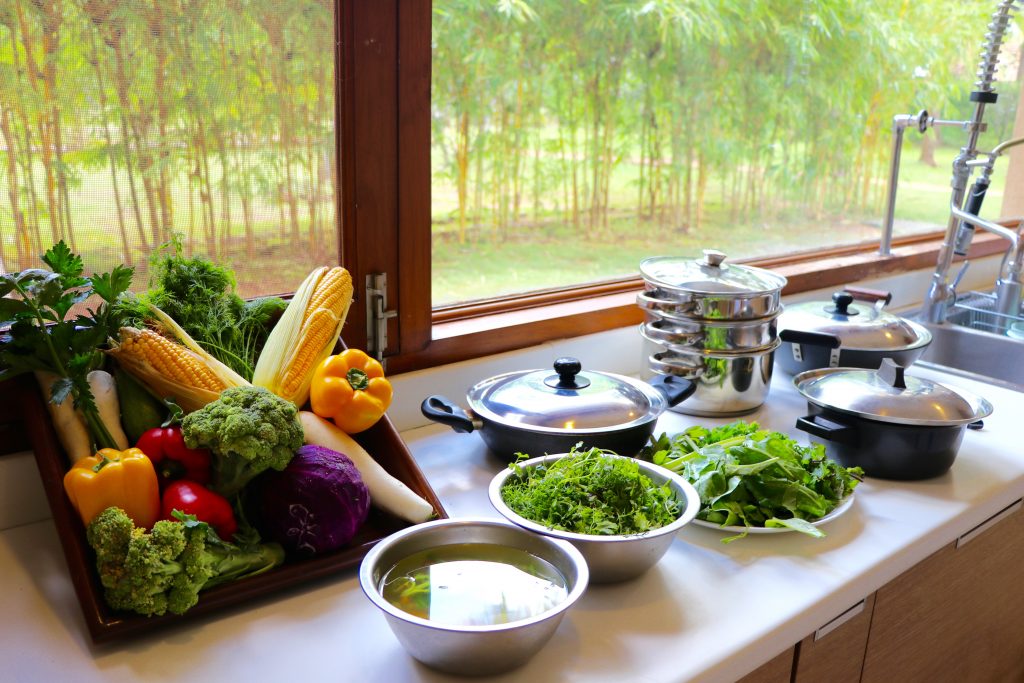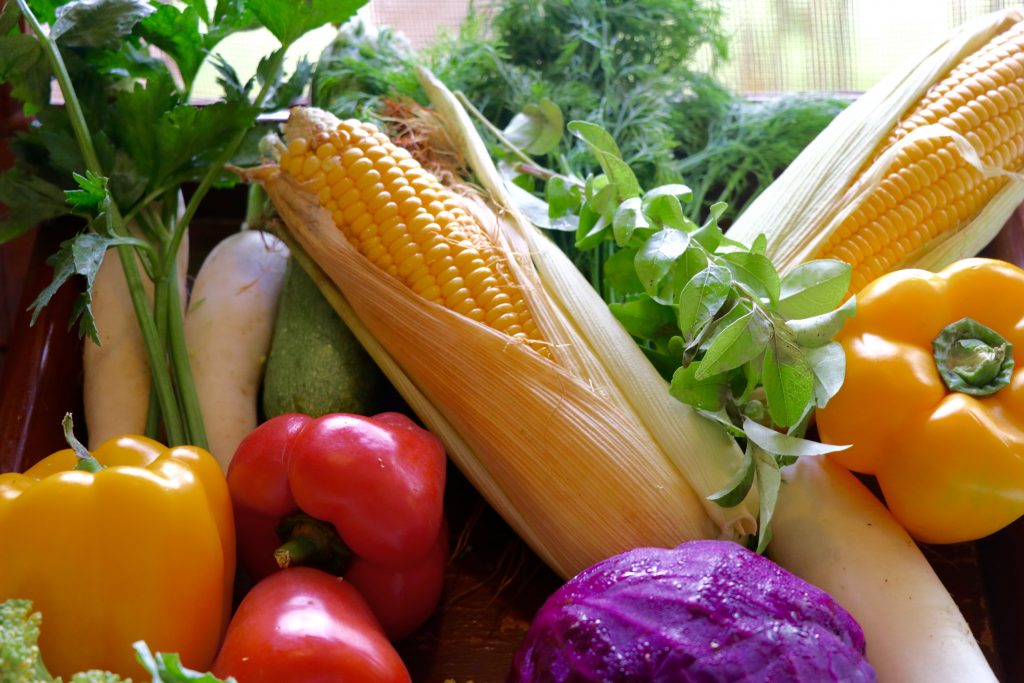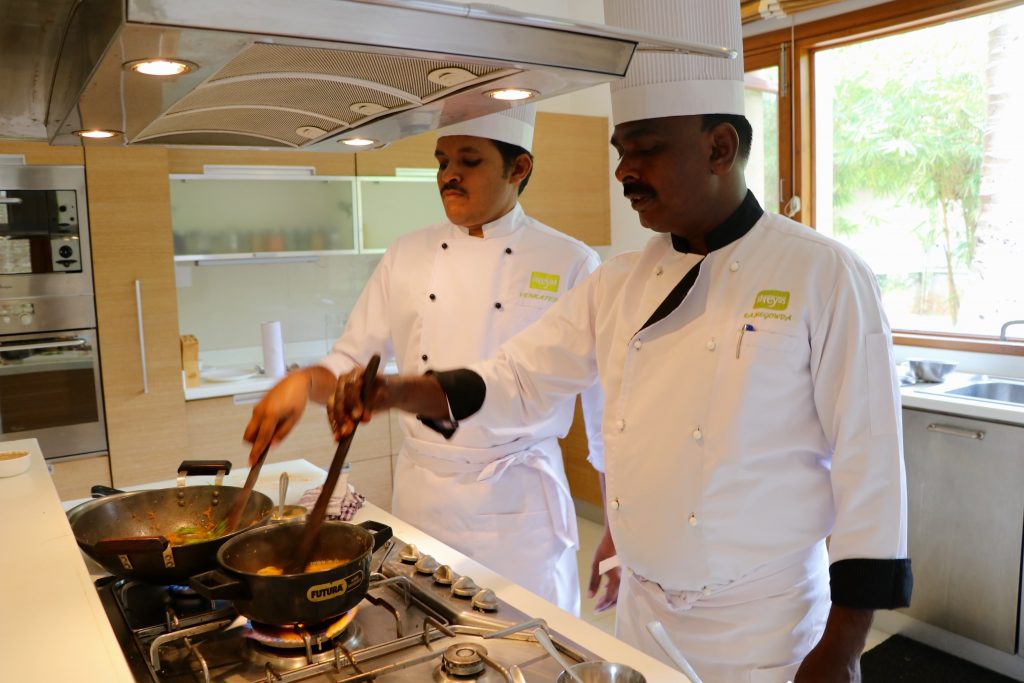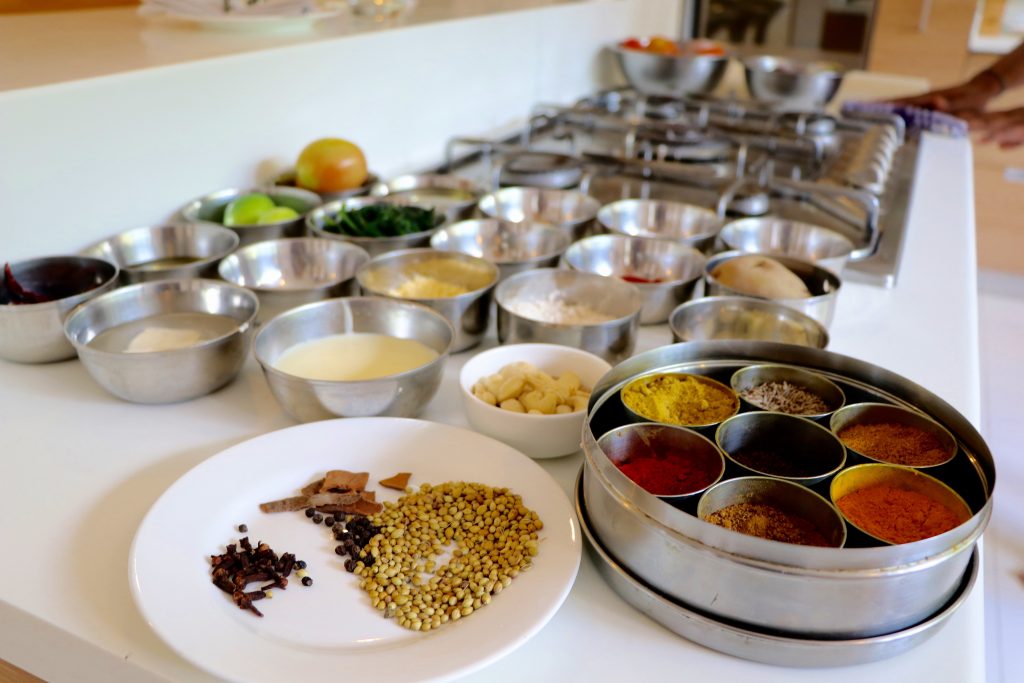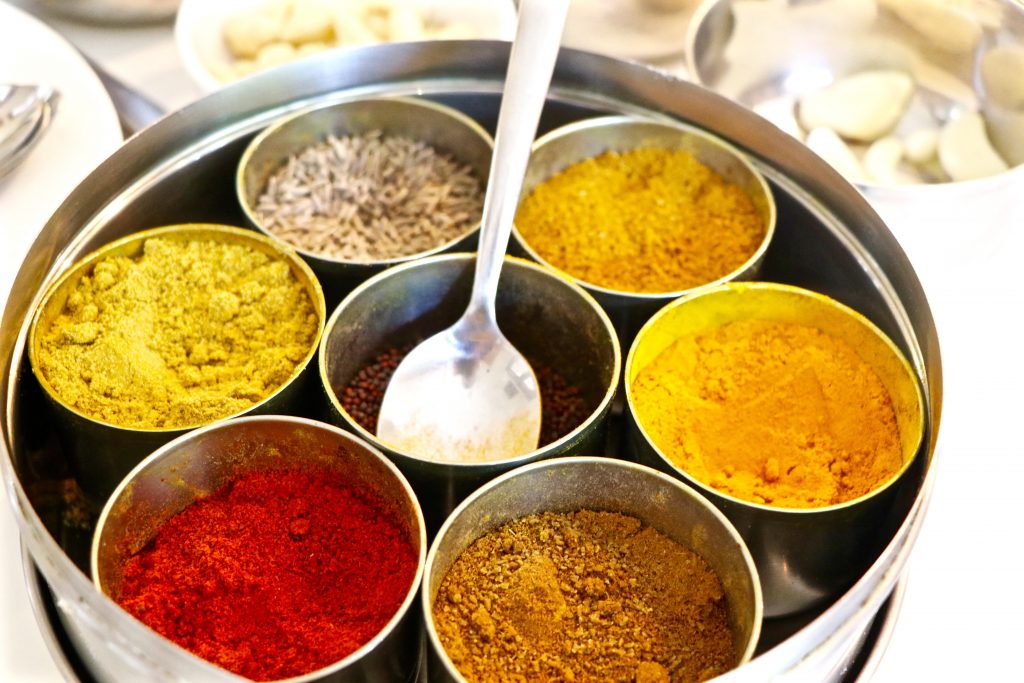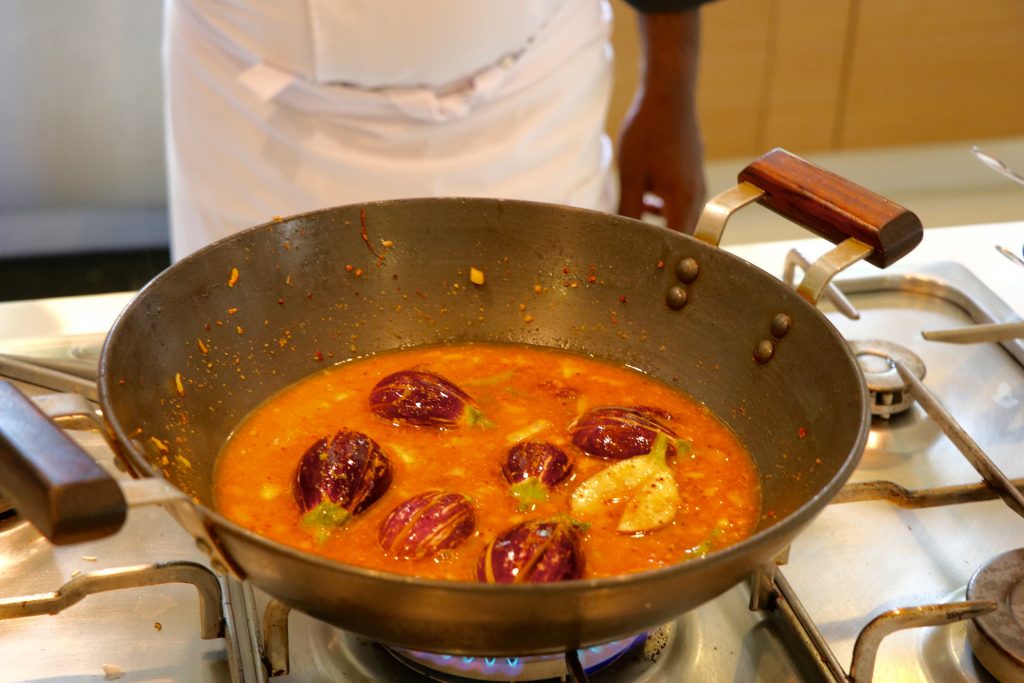 10 – Endless Options for Relaxation
You will never get bored with relaxation options at Shreyas. Aside from the designated activities on my curated itinerary, I made an effort to indulge in everything the retreat had to offer. I took advantage of the stunning infinity pool by challenging myself to swim 20 laps a day. This allowed me to clear my mind for thirty minutes a day in the water while cooling off from the summer heat. I also found comfort in the private theater where I would watch Bollywood movies by myself at night. Several guests that I met during my retreat raved about the jogging path – an easy and beautiful 3 mile loop through the gardens. So pack a good book, swimming goggles, and comfy lounge clothes – the possibilities for relaxation are endless.