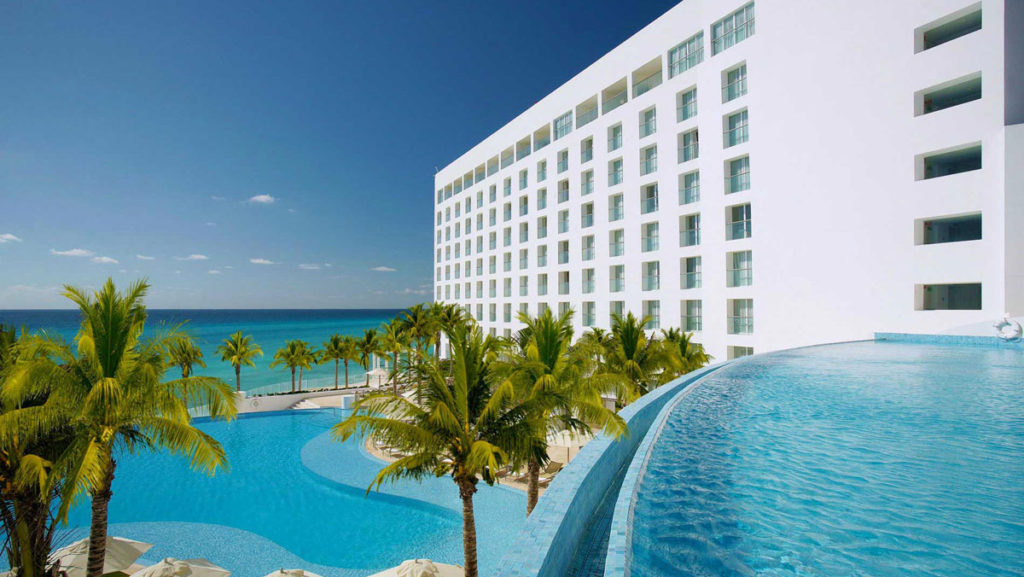 New Yorkers all know that the winter season is brutal. After the holiday buzz of December simmers down, we slug through January and February dreaming of warmer days as our bodies inevitably get chubbier with constant indoor activities such as Netflix and eating. Over the years, I have found that I can tolerate even the coldest of winters when there is a weekend escape to look forward to. Just the idea of "vacation" somewhere tropical does so much good for the human mind – exciting and motivating us during the toughest of seasons.  The anticipation alone of a tropical vacation reminds us to eat a bit better, tells us to hit the gym even when there is snow on the ground, and gives that extra boost of determination to work harder on demanding projects knowing that a lounge chair and margarita are on the horizon.
One of the key goals of Ladyhattan is to share travel ideas, guides and suggestions for the busy lady. As a full-time working woman with a jam packed scheduled, I know firsthand how demanding it can be to book flights, plan itineraries and make the best of precious vacation days out of office. Whether you are a corporate executive or full-time parent juggling the household and kids, I know how busy my readers are and I want to help provide suggestions that amplify precious travel time away from home or the office. With that said, today's featured travel recommendation is ideal for busy people who simply want to get away and relax without any hassle.
Imagine a sensational tropic vacation that requires no thinking or intensive planning. All you have to do is click "book" and voila, a perfect trip appears before your eyes as the plane lands in paradise. A 4 hour direct flight from NYC and 15 minute car drive from the airport gets you to the beachfront of Mexico's most luxurious all-inclusive. Let's get to it and talk about Le Blanc Spa & Resort. Read along below where I will break down all the reasons why I planned my winter escape specifically to Le Blanc in Cancun, Mexico. Covering every highlight of this resort and its unique offerings, hopefully you will see why this is the premiere option for a quick and convenient trip to cure those winter blues.
ULTRA LUXURIOUS ADULTS ONLY PARADISE
Set to the backdrop of pristine Mexican beachfront, there is no question that Le Blanc is one of the most gorgeous resort properties in the world. The natural beauty of light sand beaches and turquoise ocean waves make for ideal days spent resting, swimming and relaxing. The design, décor and layout of the hotel itself strikes a glamorous balance against the natural tropical backdrop. A bold modern building design with luxurious linens, cabanas, drapes and white pottery accents produce a clean and fresh vibe compared to the outdated hotels in the area. The hotel boasts three turquoise infinity pools that blend right in with the background of the actual ocean water. Palm trees sway overhead throughout the lagoon and garden areas you can explore at your leisure.
As an adults-only hotel, guests must be 18 or older, which means no kiddos. This factor facilitates the perfect vacation environment for couples, groups of adult friends or families that do not yet have little ones (or leave them at home with a babysitter). With several friends who are new mothers, this hotel could be the perfect first-time getaway from the baby and allow you the opportunity to reconnect with your partner in a private, quiet and kid-free zone. I observed couples celebrating special occasions, birthdays, or honeymoons, in addition to a few groups of adult women who made it a "girls trip" destination. If you can't leave the kids behind but still want an ultra luxurious experience in Mexico, checkout the hotel's sister property, Moon Palace, which is uber kid friendly.
Sit by the beach all day, float in the pool or take a nap with your favorite music in the beachfront cabanas. This resort is inviting for any tired soul seeking rest and relaxation. See below for yourself in my personal photographs snapped around the grounds and even taken from the ocean. How surreal is that turquoise water?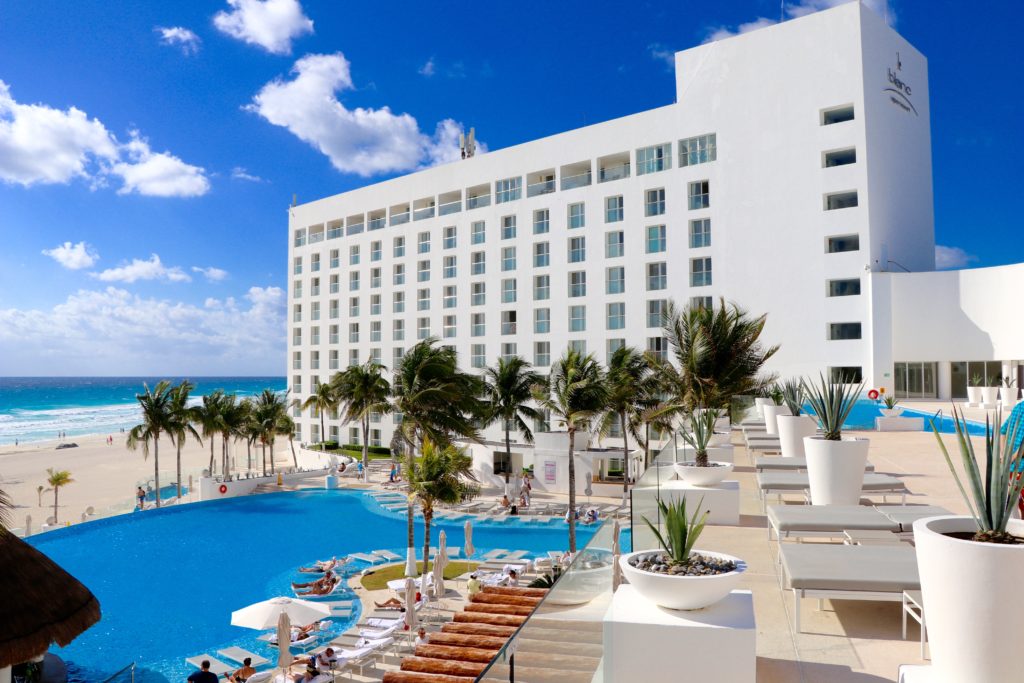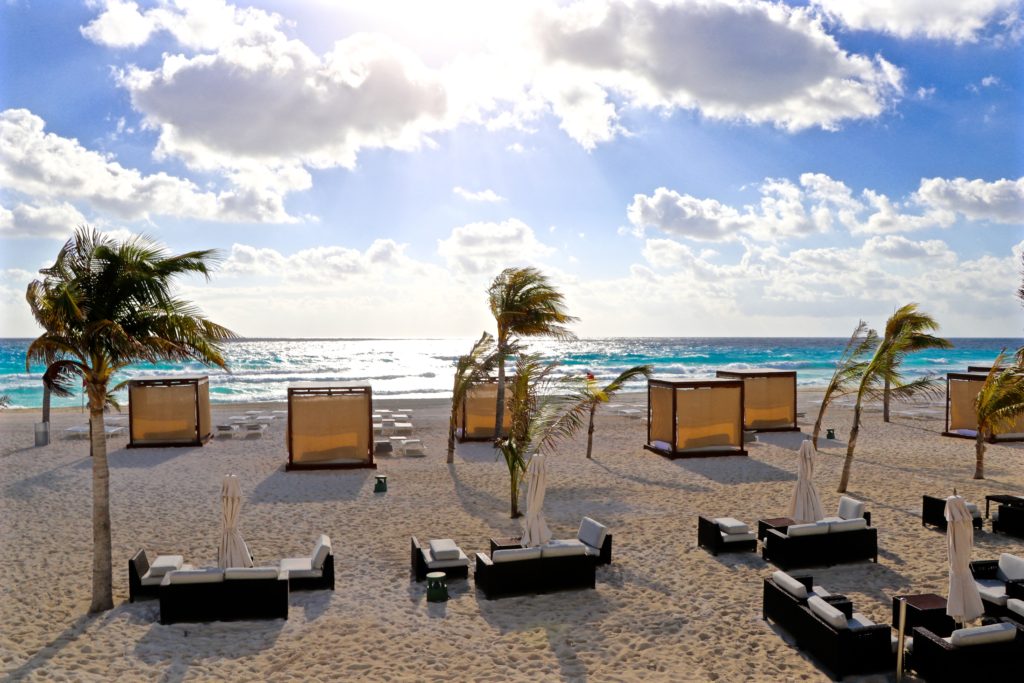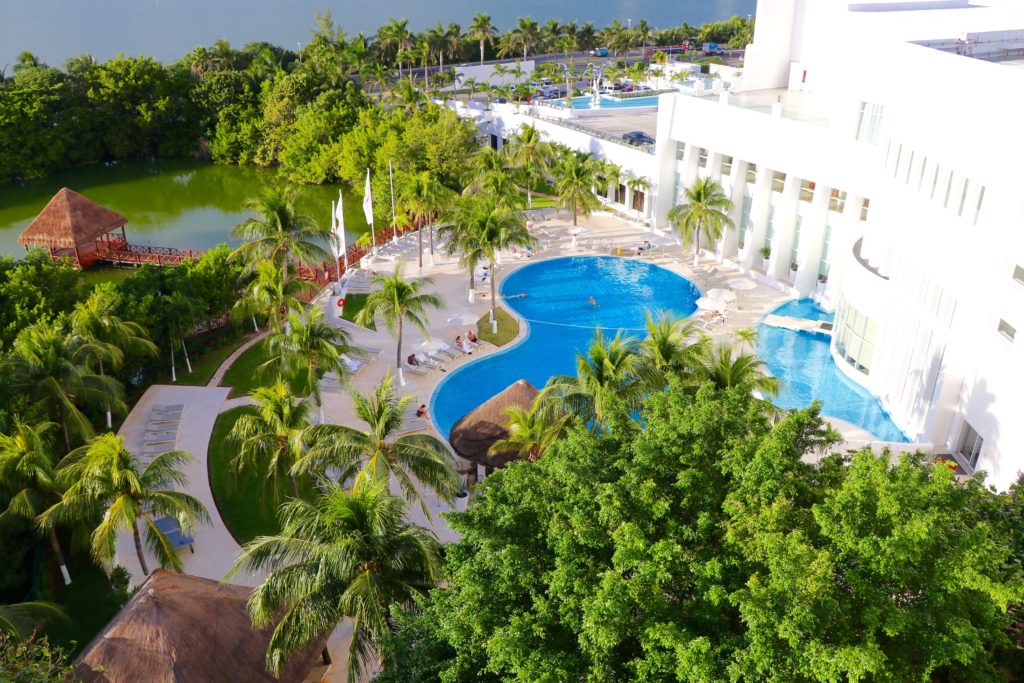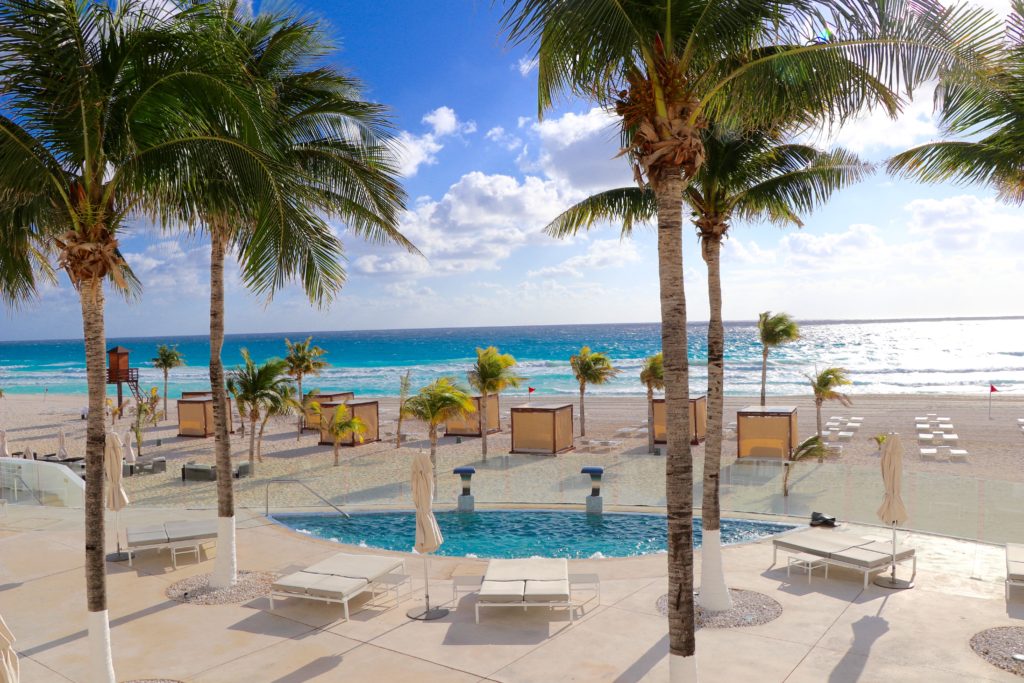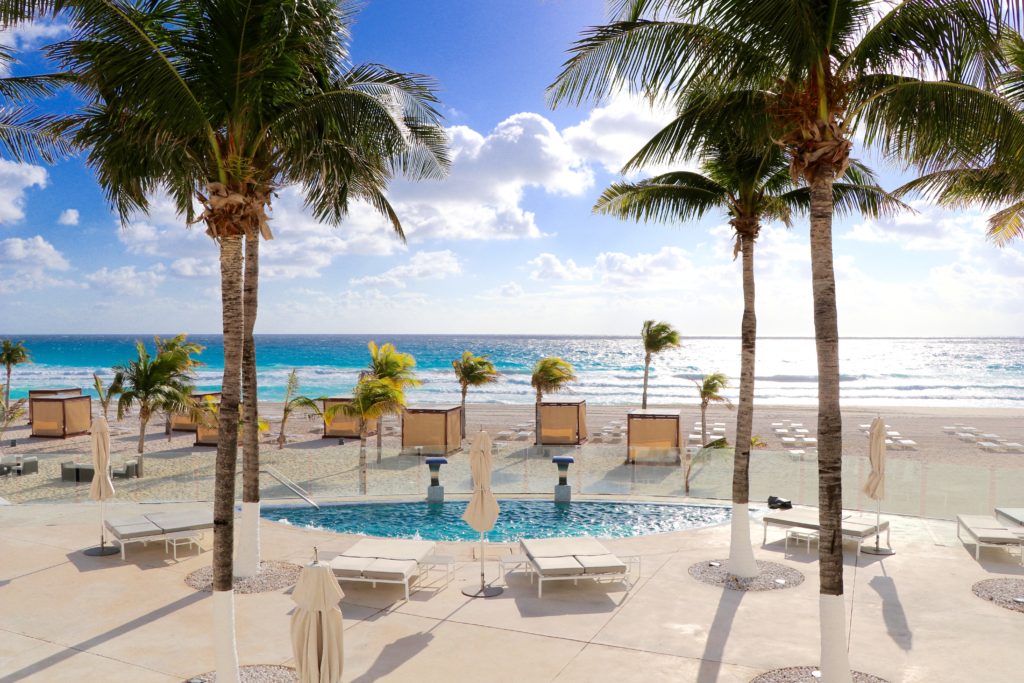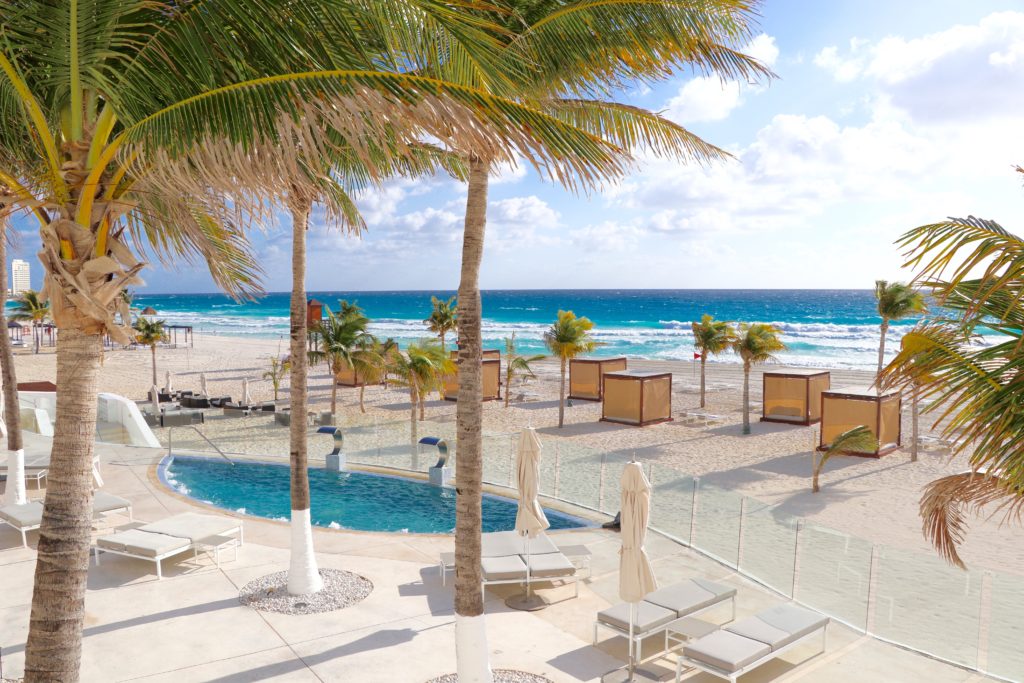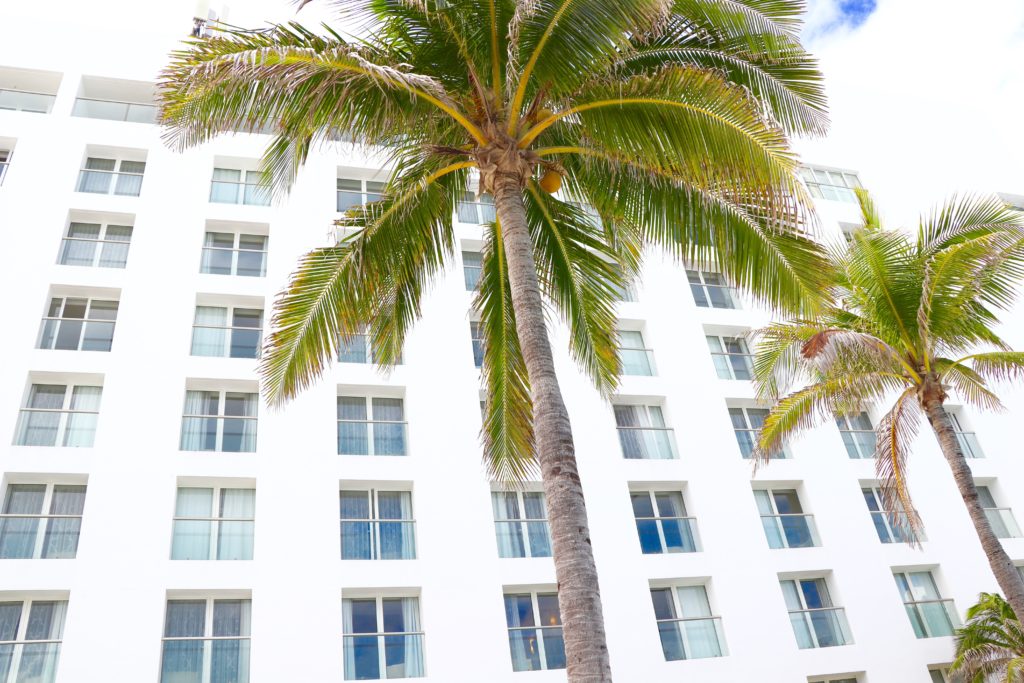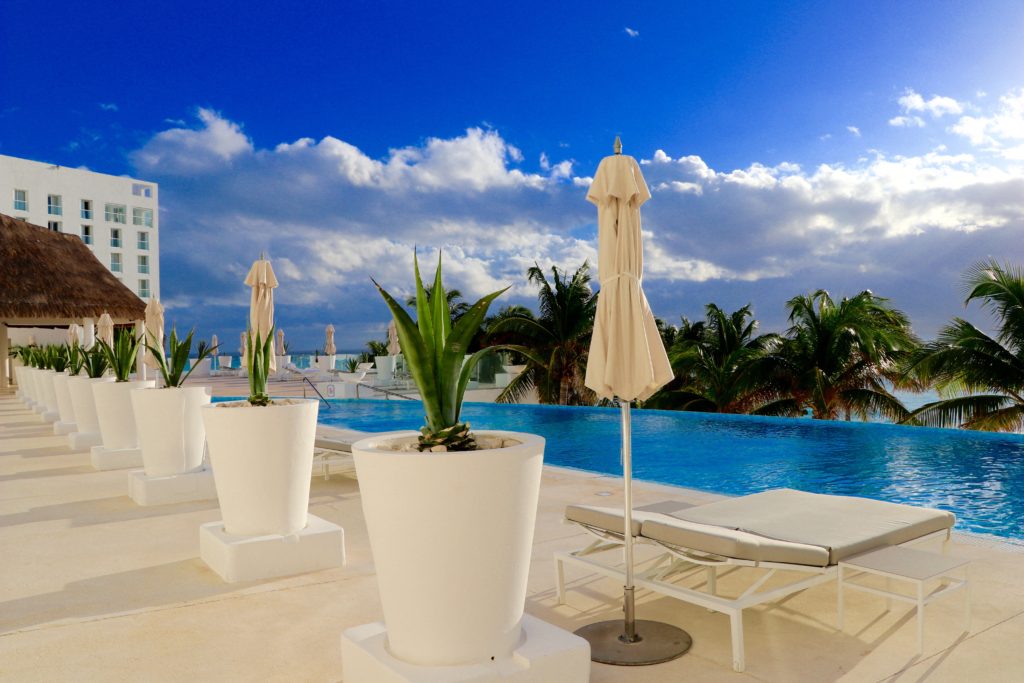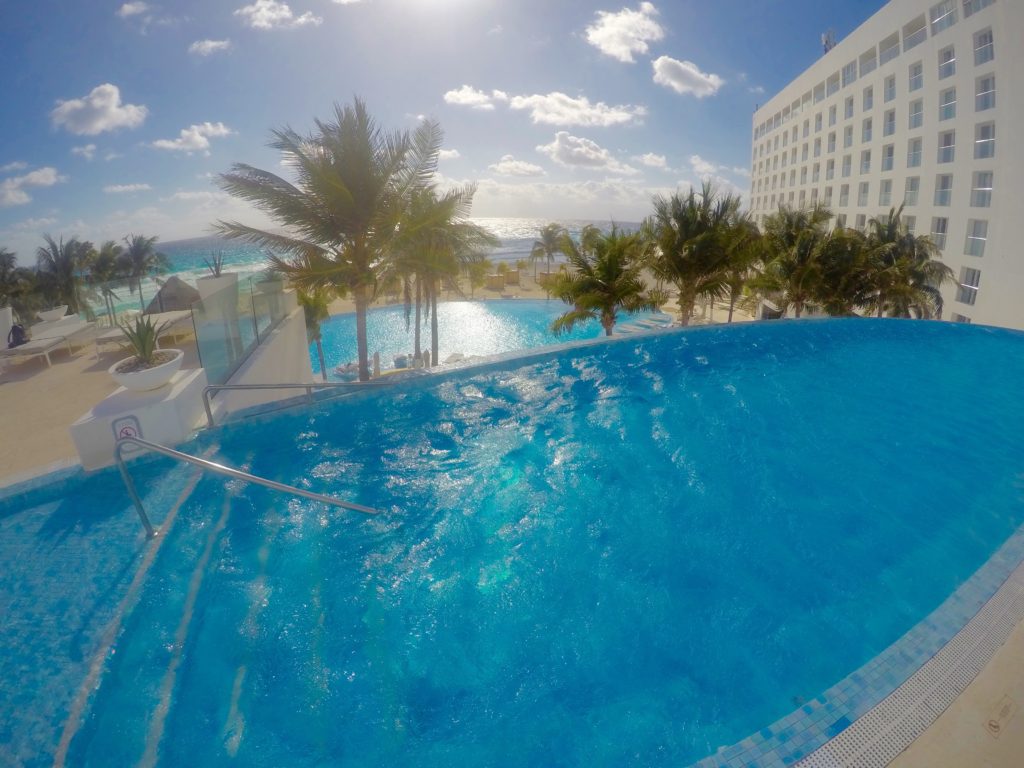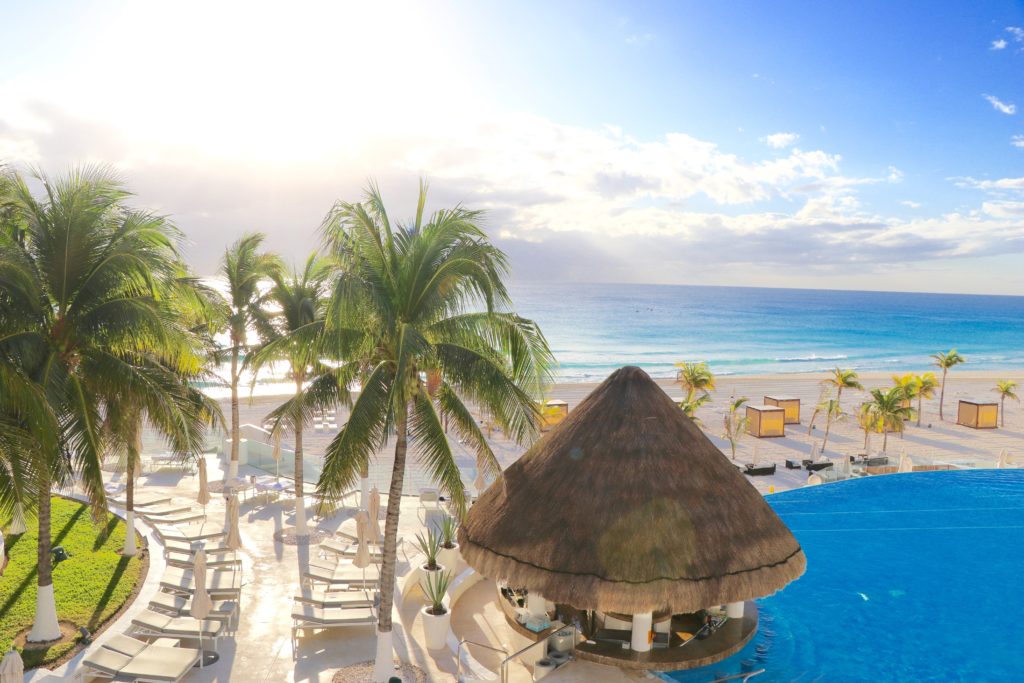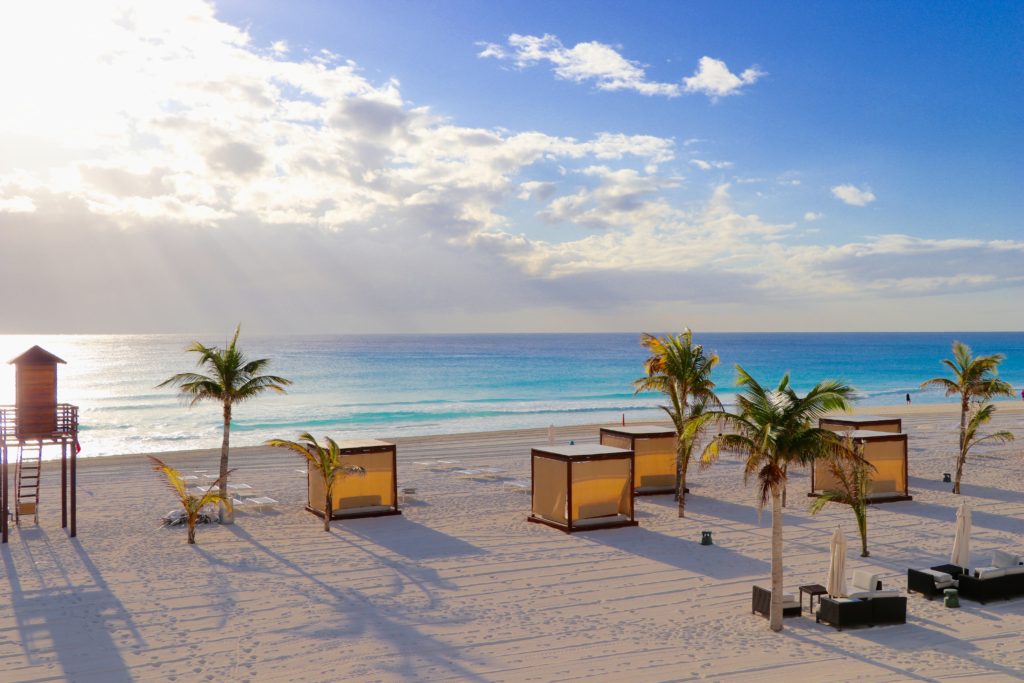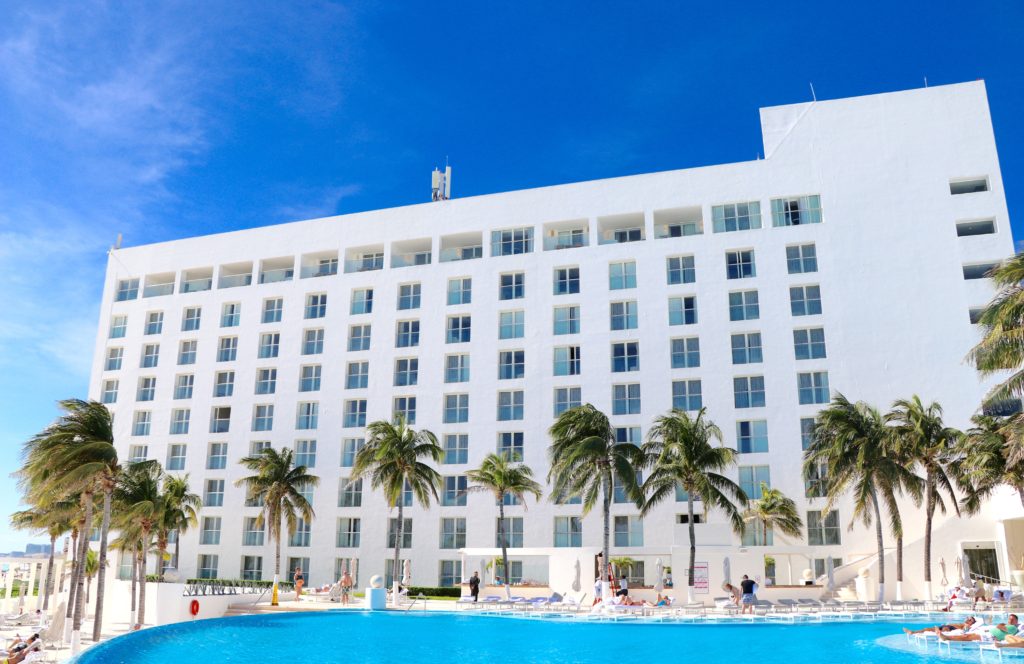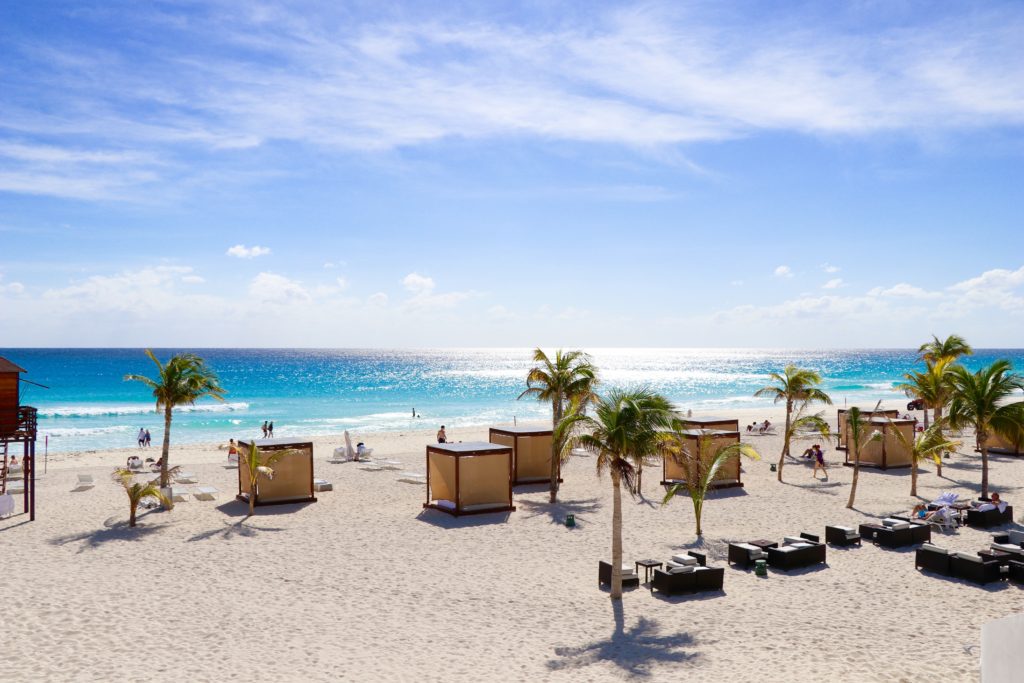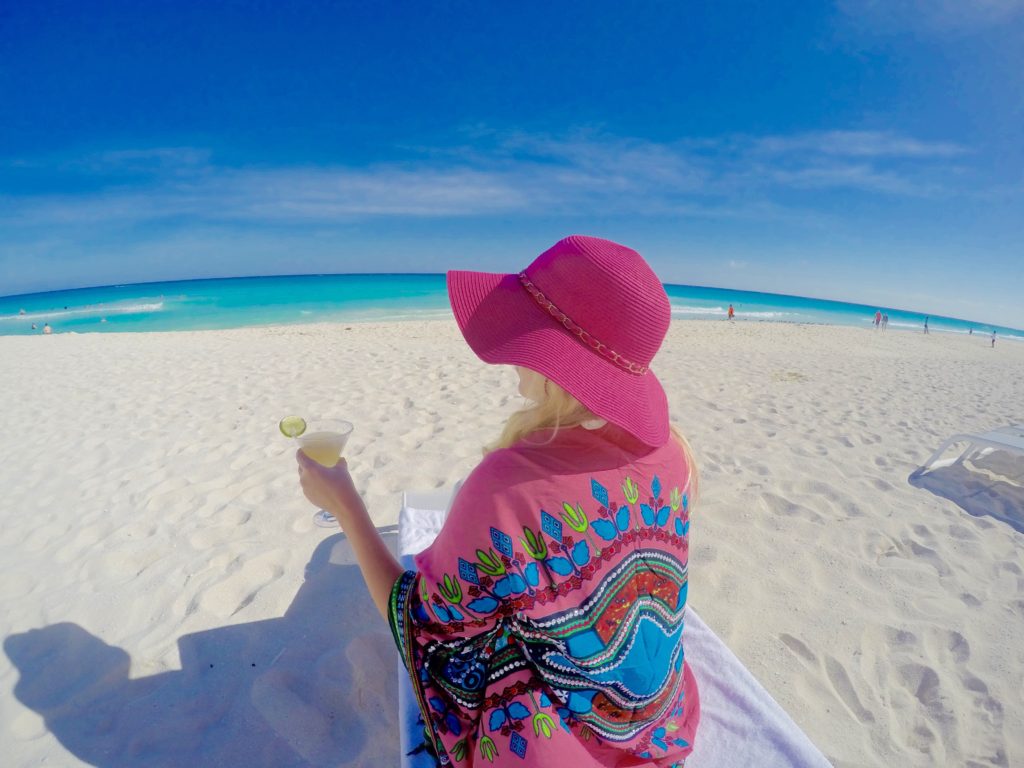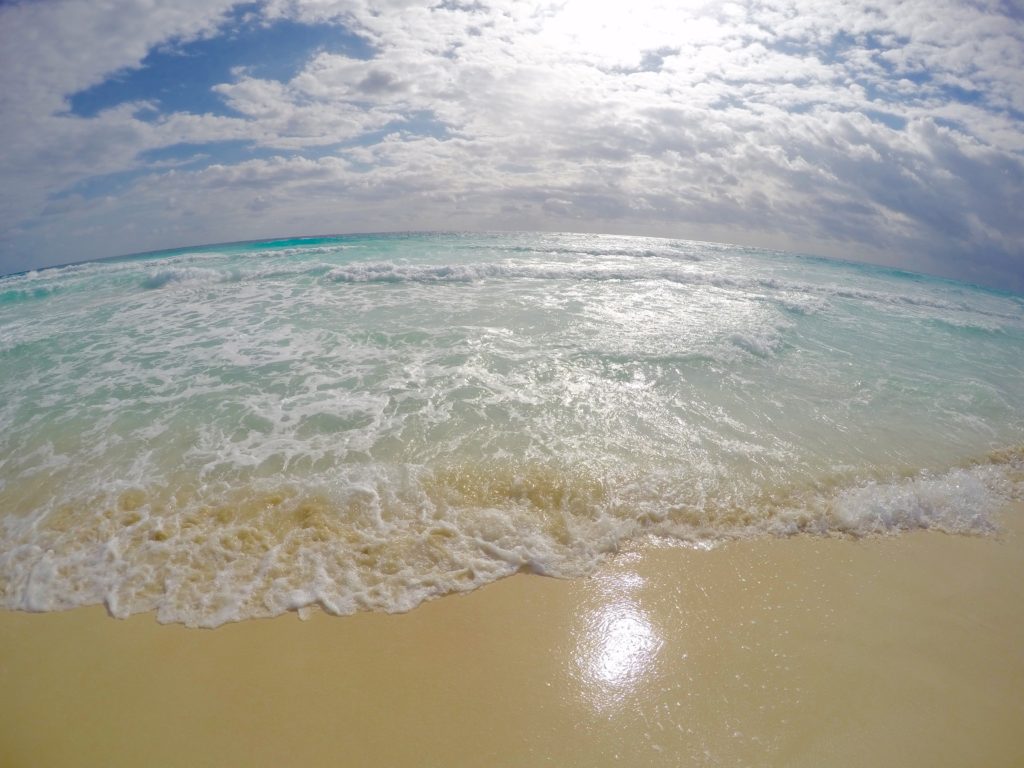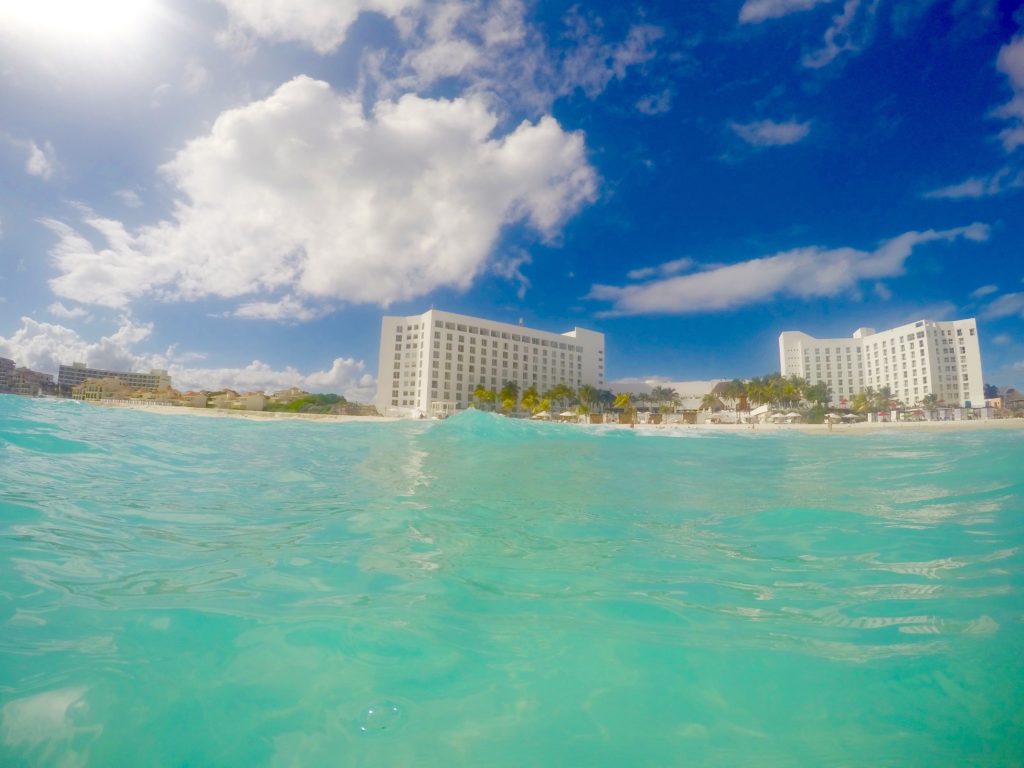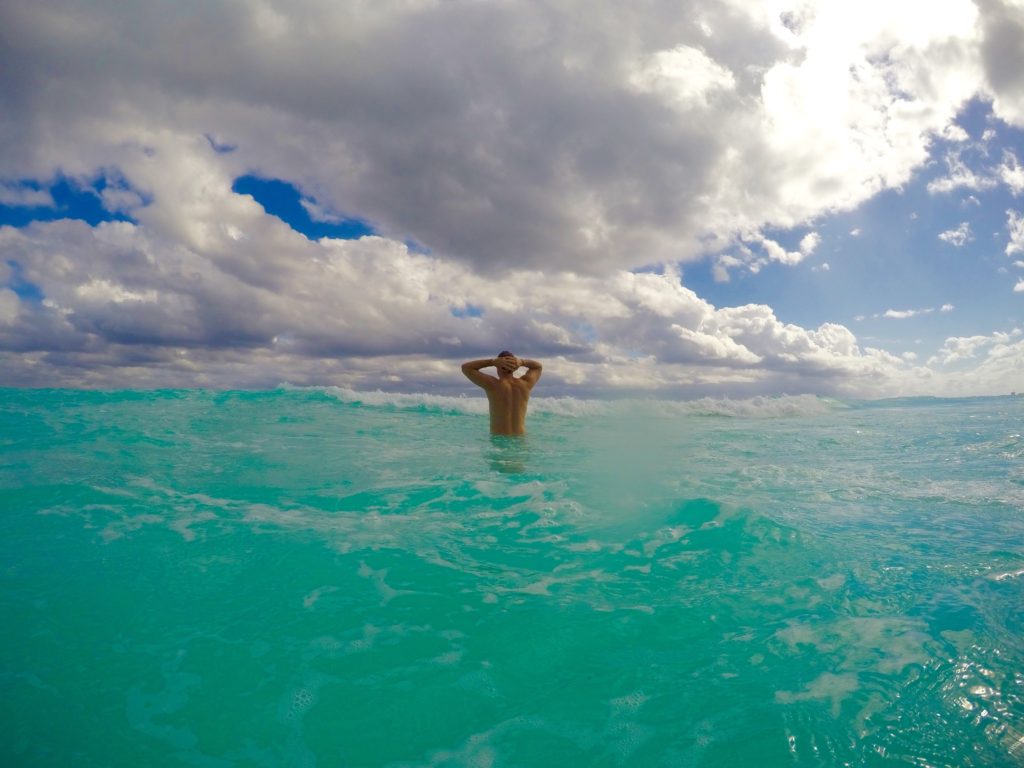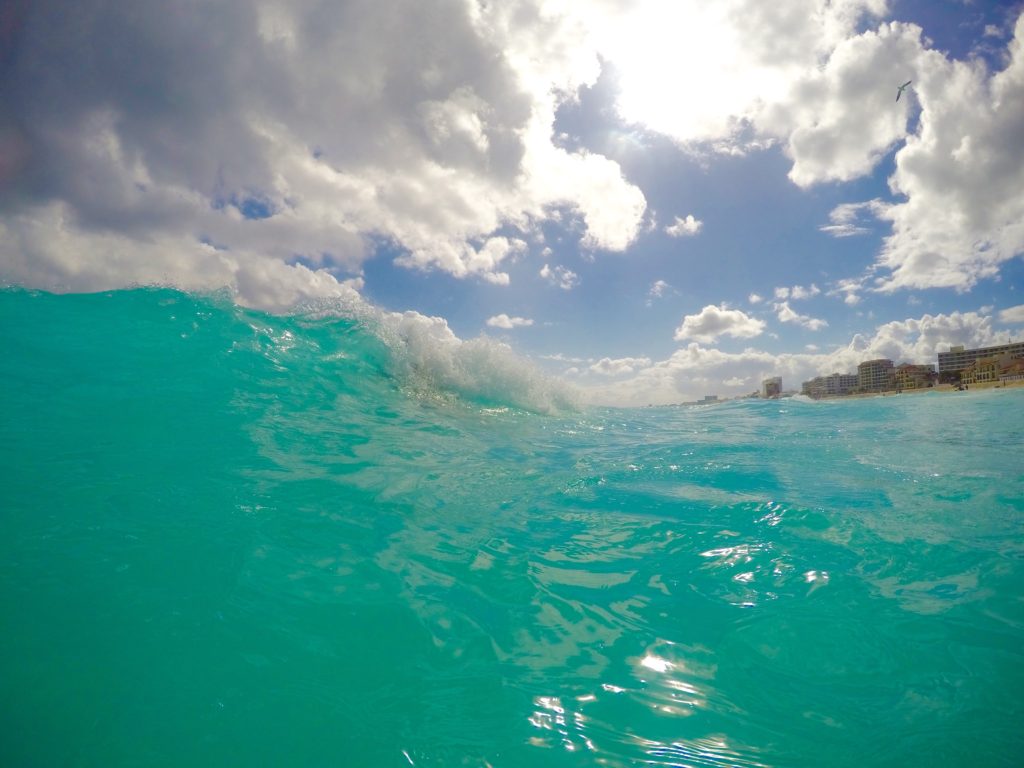 THE PERKS OF PERSONALIZED BUTLER SERVICE
The moment I arrived to Le Blanc, I quickly realized that there was absolutely nothing for me to do – but vacation of course. No reservations to be made, no bills to sign or worry about, no issues with the room or my clothes to resolve. At check-in, my husband and I were greeted with a refreshing towel, chilled cocktail and warm neck pillow. Talk about pampered. From there, we were introduced to Marco, our assigned butler for the trip who gave us a brief tour of the property and our suite. All guests will be assigned a butler for their trip and receive this customized personal service as a perk of the Le Blanc experience – so yes, there is no extra charge for utilizing your assigned butler.
During our friendly tour with Marco, he made extra emphasis on all the tasks he would be able to take care of for us. You name it and Marco took care of it. We didn't even have to ask, it was assumed that he would help handle literally everything you could think of. Conveniently, Marco had a desk on the same floor as our hotel room and could be reached 24/7 for any questions, issues or requests.
Okay, okay, you are probably thinking this sounds a bit over-the-top and indulgent. But come on, you are on VACATION after all. And if your vacation time is limited like mine, you should be basking away in the sun with a good book rather than running around with the stress of making dinner plans or steaming out that cocktail dress for later in the night. Le Blanc encourages guests to leave certain tasks to the butler, which results in more time to enjoy your vacation! Each morning and night we found our room spotless, clean, fresh and welcoming because of Marco's diligent attention to various requests. He even made sure that the room smelled like lavender at night and the mini bar was stocked with extra chocolate M&M's because he knew they were my favorite. Never has a resort experience been so pampering and stress-free, allowing me to focus on more quality vacation time with the husband.
Here are a few of the complimentary items that your assigned butler will take care of you during your stay with Le Blanc:
Packing and unpacking luggage
Ironing clothes
Delivery of custom pillows from Le Blanc's Comfort Menu (you can select from over 10 speciality pillows)
Bubble-filled Jacuzzi at turn-down service with aromatic scents of your choice
Spa reservations
Arranging tours/transportation
Delivery of coffee and newspaper each morning
Shoe shine service
Speciality dinner reservations or private dining requests
Re-stocking of specific mini bar items you would like extra of (waters, chocolates, chips)
Beach bag packing and cabana preparation (ice buckets, sunscreen, towels, magazines)
Re-stocking of designer Bvlgari toiletries
Ensure room is regularly cleaned with daily sheet changes before turn-down service
Speedy room service orders (included in your rate) can be made 24/7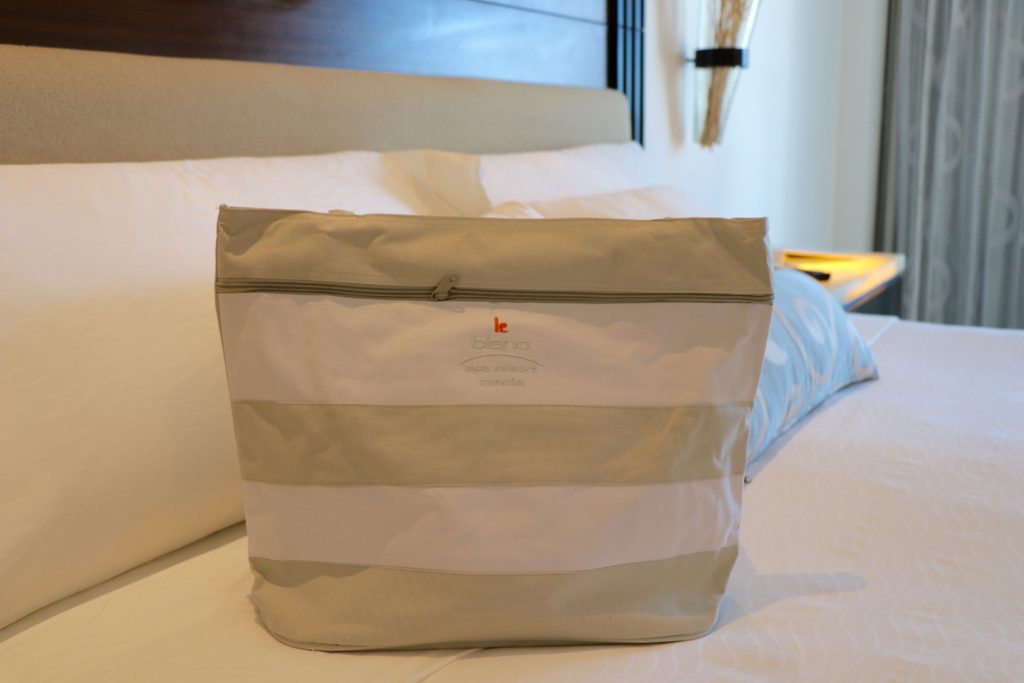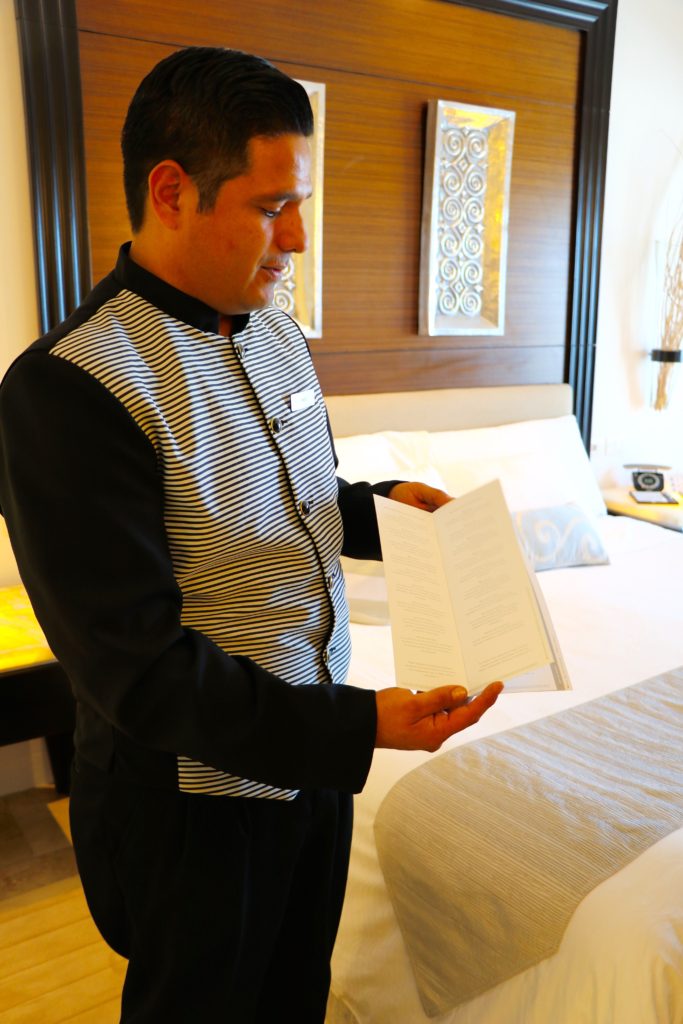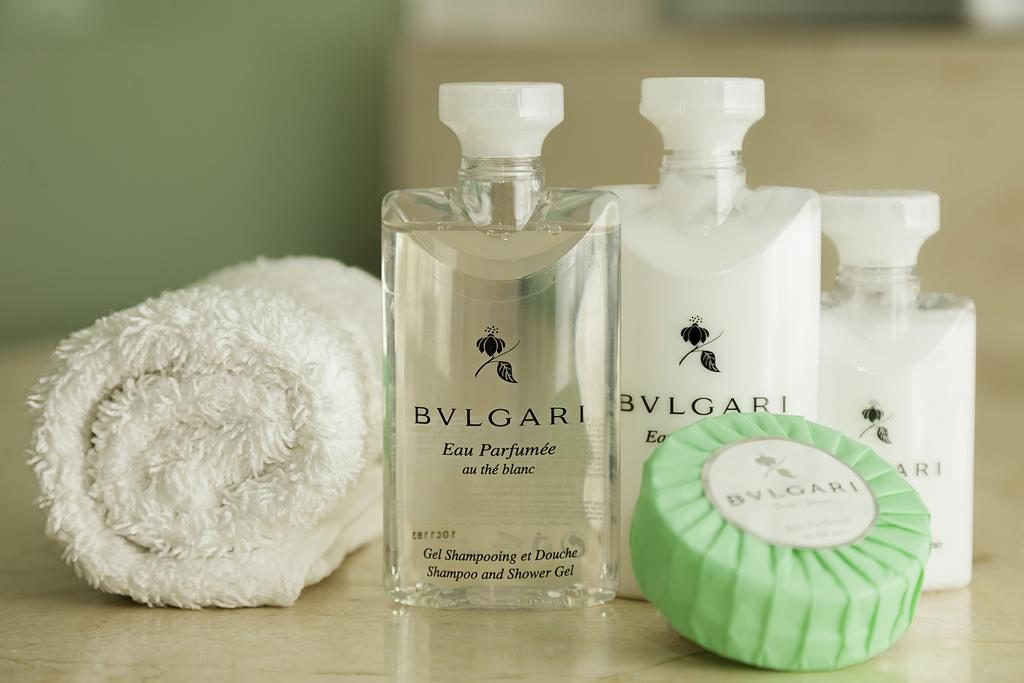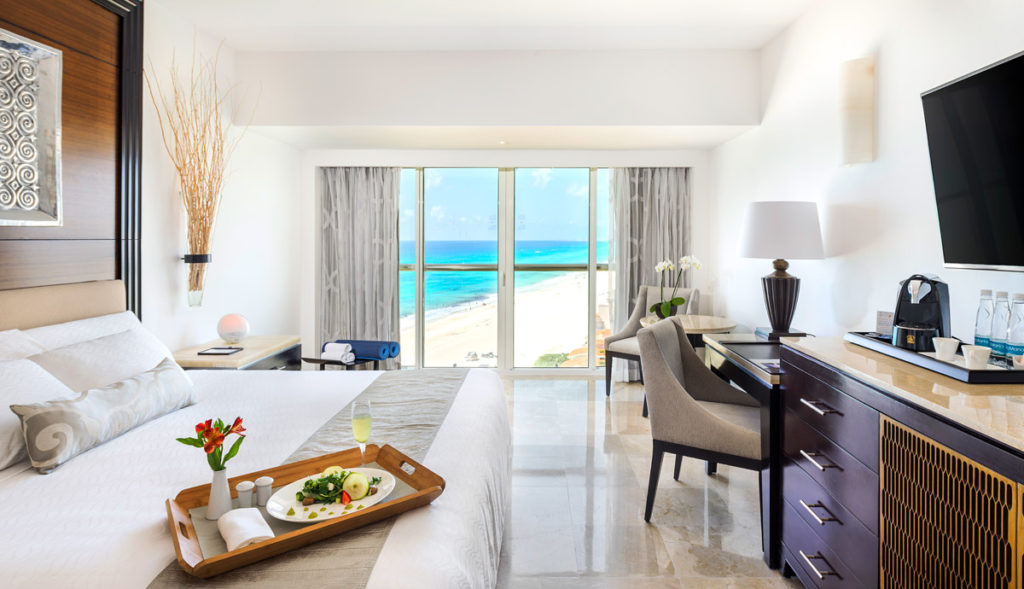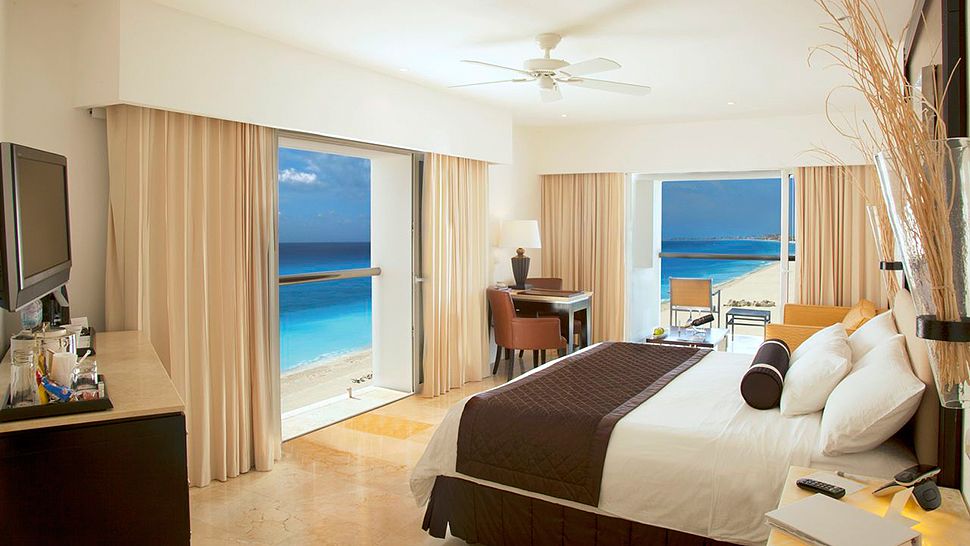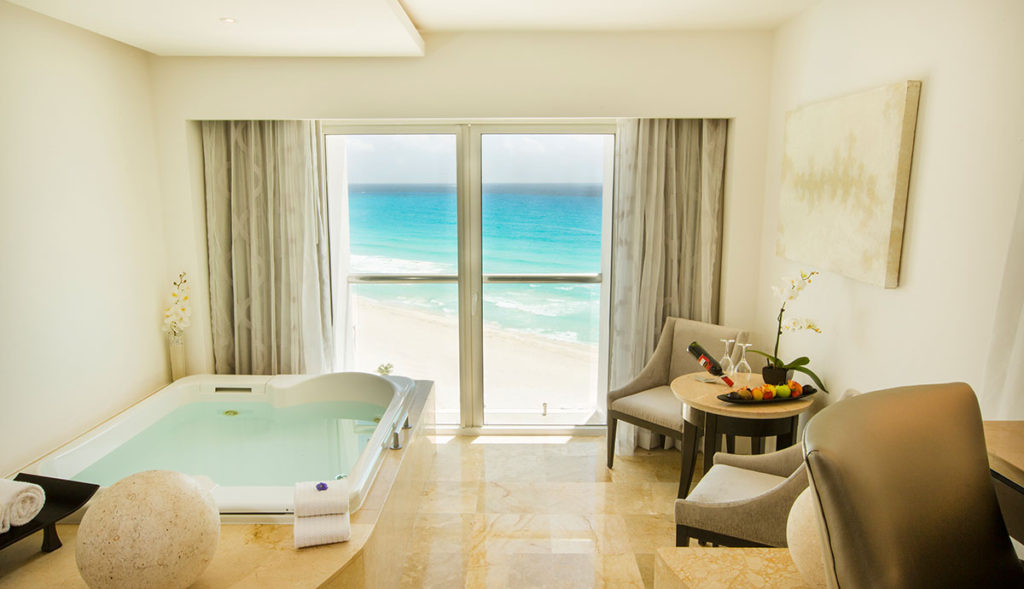 FIVE DIAMOND QUALITY FOOD + DRINK
Many luxury travelers assume the term "all-inclusive" equates to mass amounts of sub-par food or watered down drinks.  Maybe at your average or lower tier resort this is the case, but not here at a Five Diamond awarded resort that frequently tops the charts on TripAdvisor rankings. The key difference between Le Blanc's food and beverage offerings from competitors, is the personalized and a la carte optionality that makes the cuisine delicious. See, while competitors provide guests endless buffet options, Le Blanc goes above and beyond by providing guests endless fine-dining choices.
Starting with casual drinks and meals, you can order anything you want from your room, the beach, or the pool. Whether you want a taco, burger, skinny margarita or 10 shots of tequila with a gigantic ice cream sundae on the side, the possibilities are endless 24-7. For more formal meals such as breakfast and lunch, you can always dine at the main restaurant which boasts a robust international selection that appeases all taste buds and diets. Here I found indulgent options like waffles, pastries and custom made-to-order omelettes,as well as fresh pressed fruit juices and lean meats for a healthier palate. There is also a casual outdoor pizzeria by the rooftop pool where I regularly enjoyed gourmet wood-oven fired pizza and beer for lunch or afternoon snacks.
The quality of the restaurant selections offered for dinner at Le Blanc were extremely impressive. Blancitalia offered an array of tasty Italian specialties in an elegantly decorated dining space with rows of crystal chandeliers. If you order an appetizer for your first course that is not to your satisfaction, you can always just order another option free of charge or judgment – this is the beauty of all-inclusive. You can indulge a bit and order as much or little as you like with each  meal, including tasting the entire menu if you so choose.
If you are craving fresh sushi, sashimi and Asian-fusion bites, you'll love Blancorient. The decor inside this restaurant is super sexy, smoky and enticing with elevated ceilings and large wooden lanterns hanging above private dining booths. The vibe of this restaurant reminded me a lot of Tao in NYC and the quality of the sushi/sashimi for Mexico blew me away, as we enjoyed one of our best meals of the trip here. That seared tuna, yum.
If you are looking for more casual or traditional Mexican fare, you can eat at the hotel's main dining room (where breakfast is served) and find classic Mexican dishes full of local spices. Last but not least, the premiere restaurant, Lumiere, offers an upscale fine dining atmosphere and serves mouthwatering French cuisine. The tasting menu is extraordinary and provides guests with a truly exclusive, romantic and intimate dining experience.
You will never get hungry or thirsty at Le Blanc. And I can also guarantee that even the pickiest or snobbiest of eaters will be satisfied with the assortment of fine dining options. Another highlight of the all-inclusive feature is that at the end of each snack, meal, or room service order, there are absolutely NO bills. How nice is that? Do you know how stressful it can be on vacation when you have to sign a check every single time you order a few poolside cocktails and appetizers? I have checked out of hotels before depressed with the massive "food and beverage" bill tacked onto the nightly rates. What I loved about my stay at Le Blanc was that there were no surprises, hidden charges or massive bills to sign after placing an order. Stress is completely alleviated knowing that you and your fellow vacationers can order ANYTHING they want at ANY time of the day and it has already been paid for through the set nightly rate.
And of course, friends, do not forget that beloved mini-bar. One of my favorite aspects of the all-inclusive resort experience at Le Blanc is that you can grab whatever you need from the minibar (waters, juice, beers, snacks) with no fear of itemized charges when you checkout.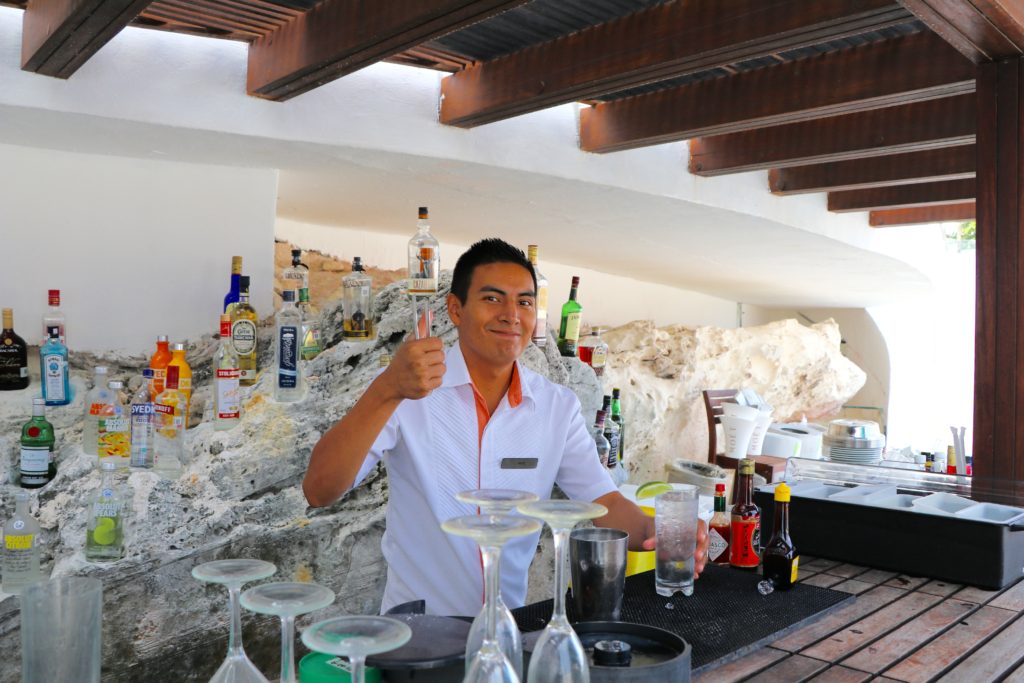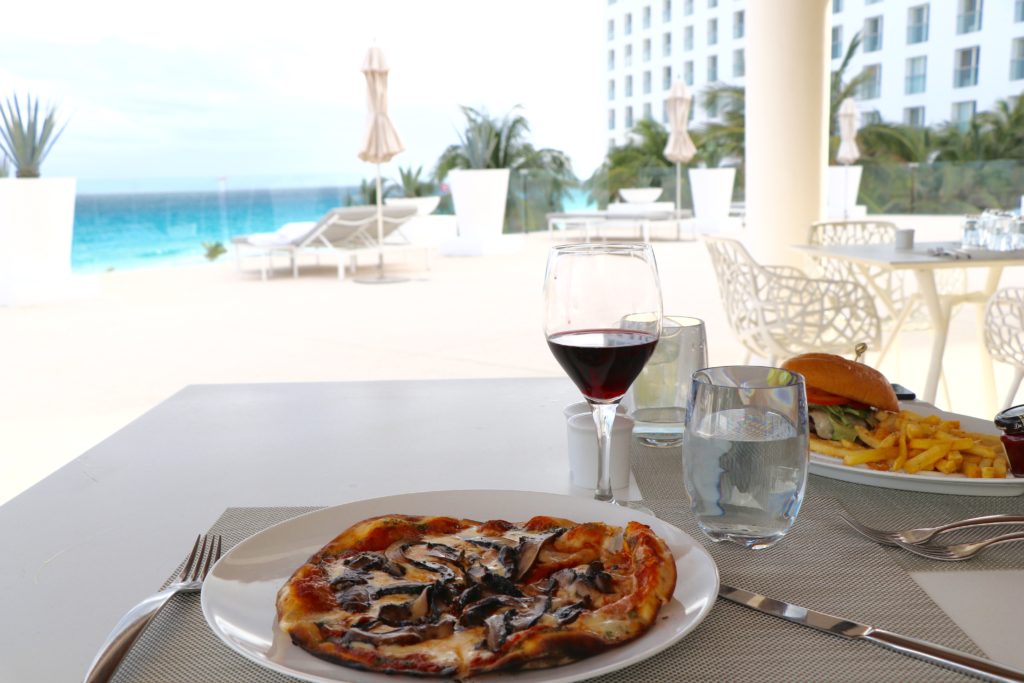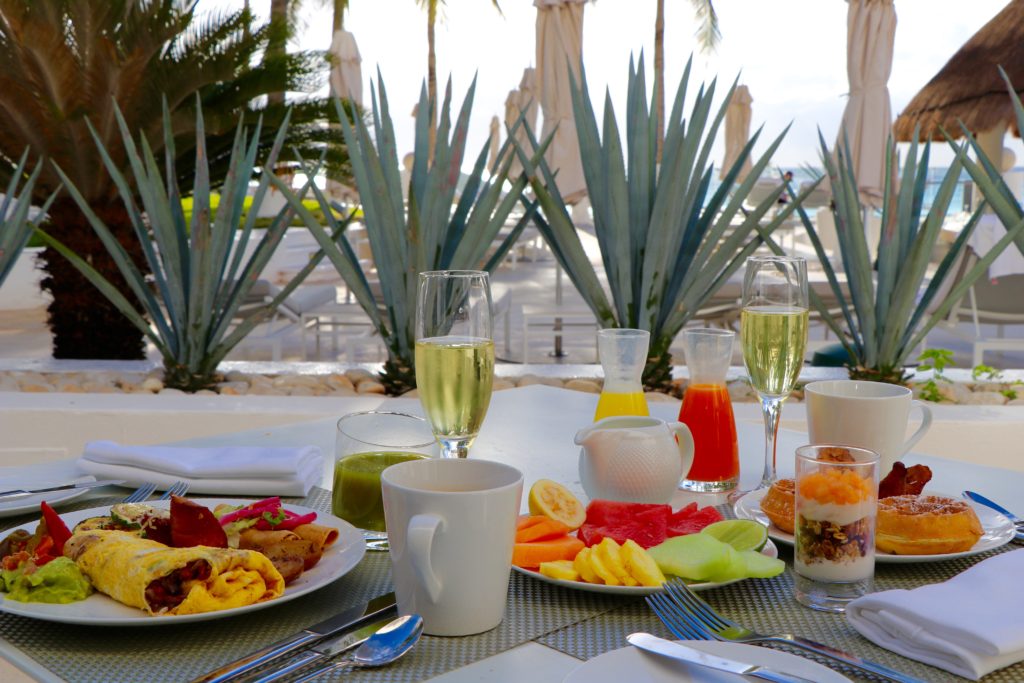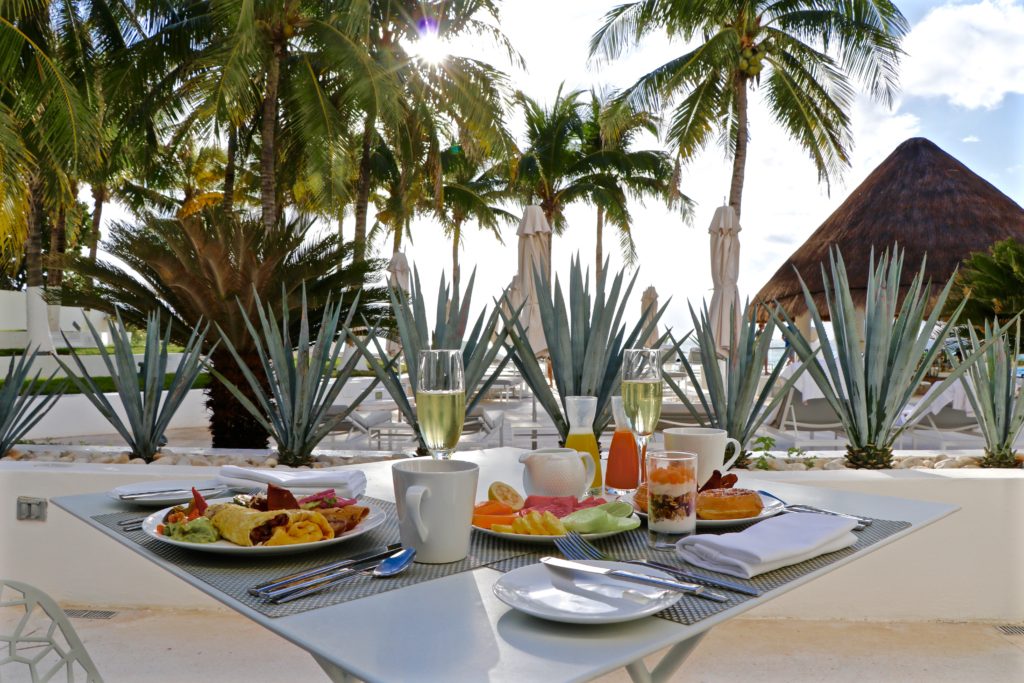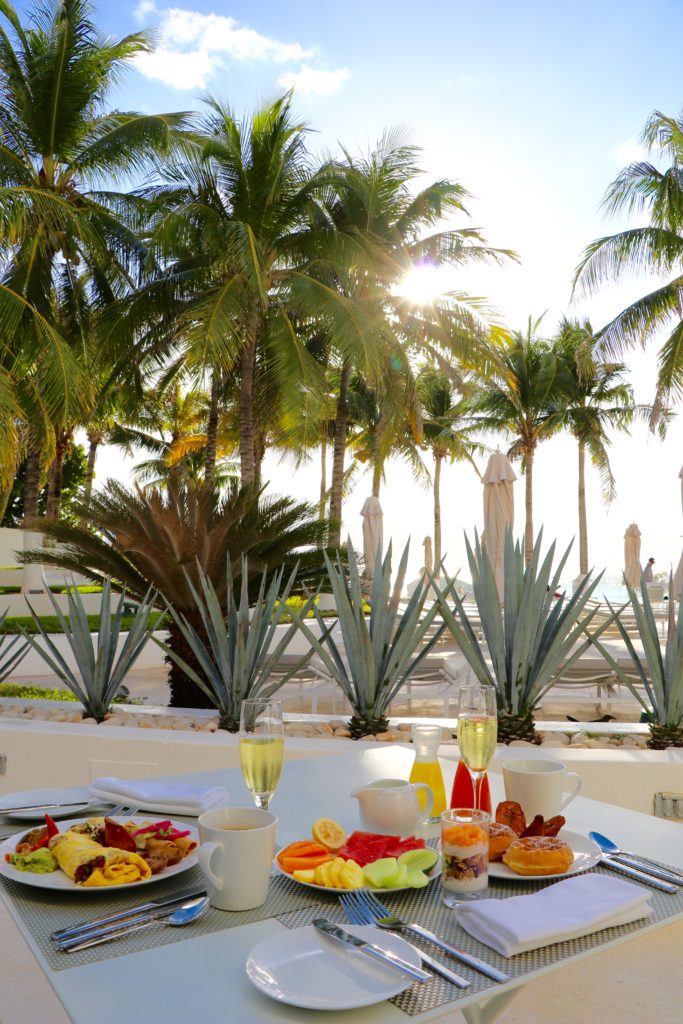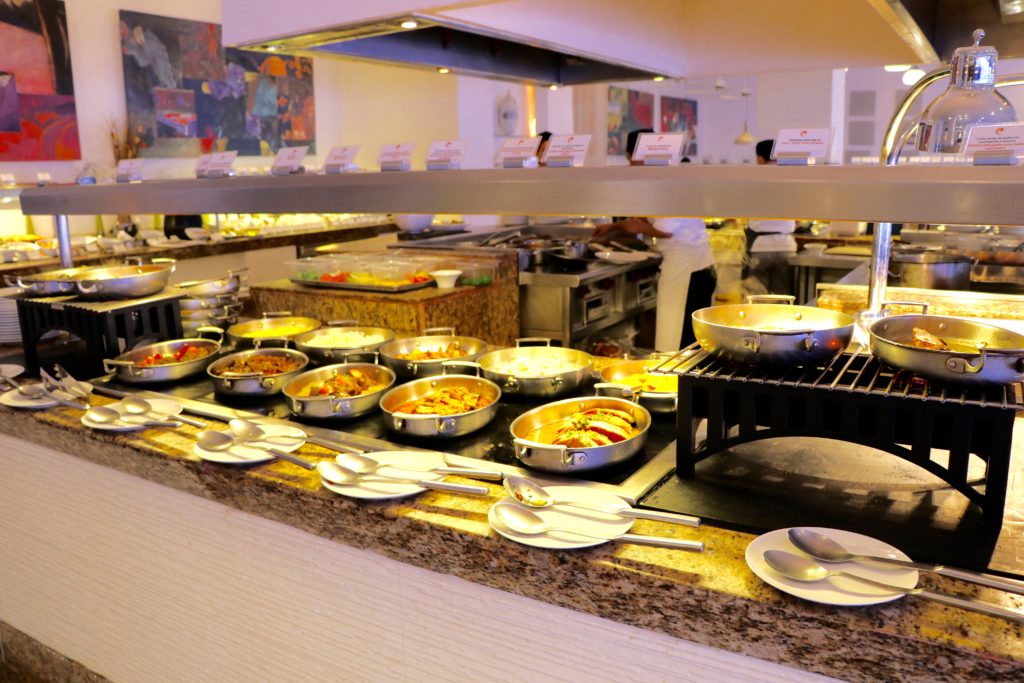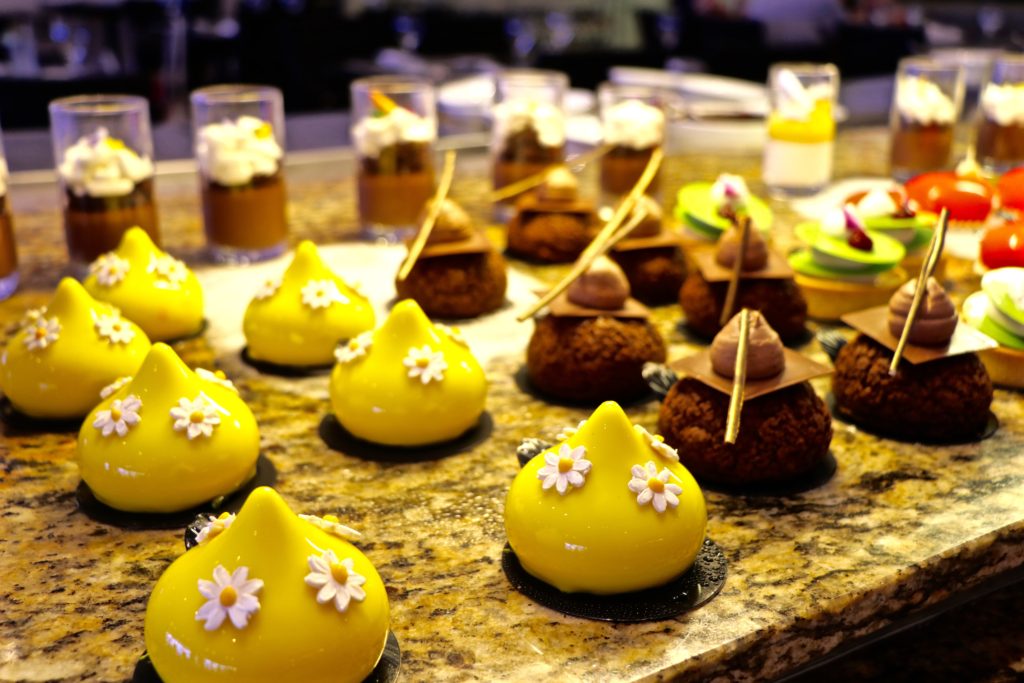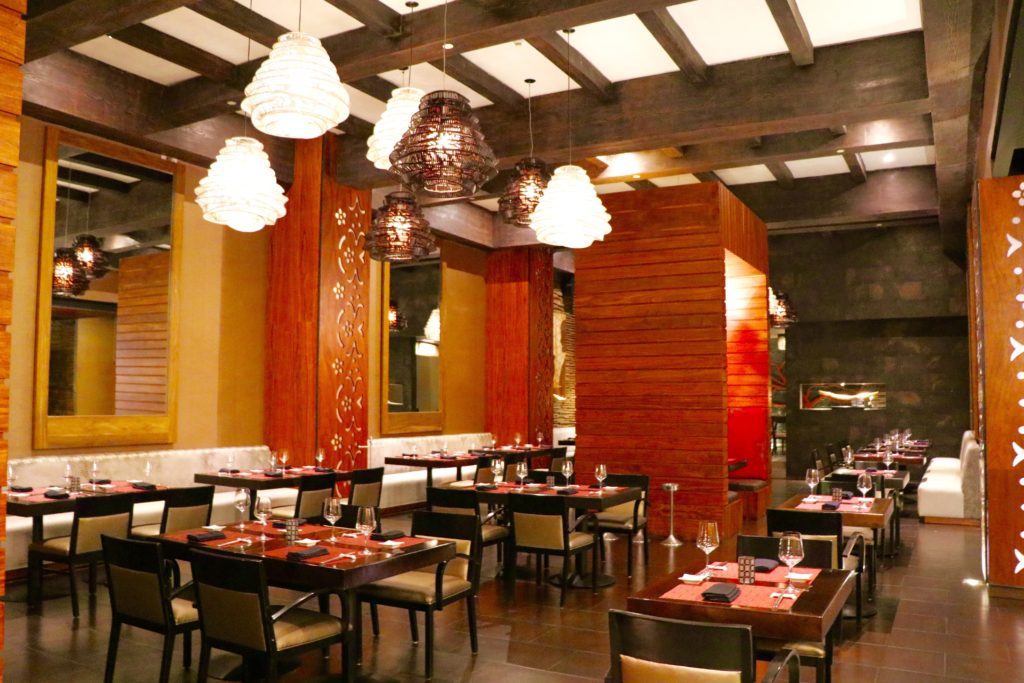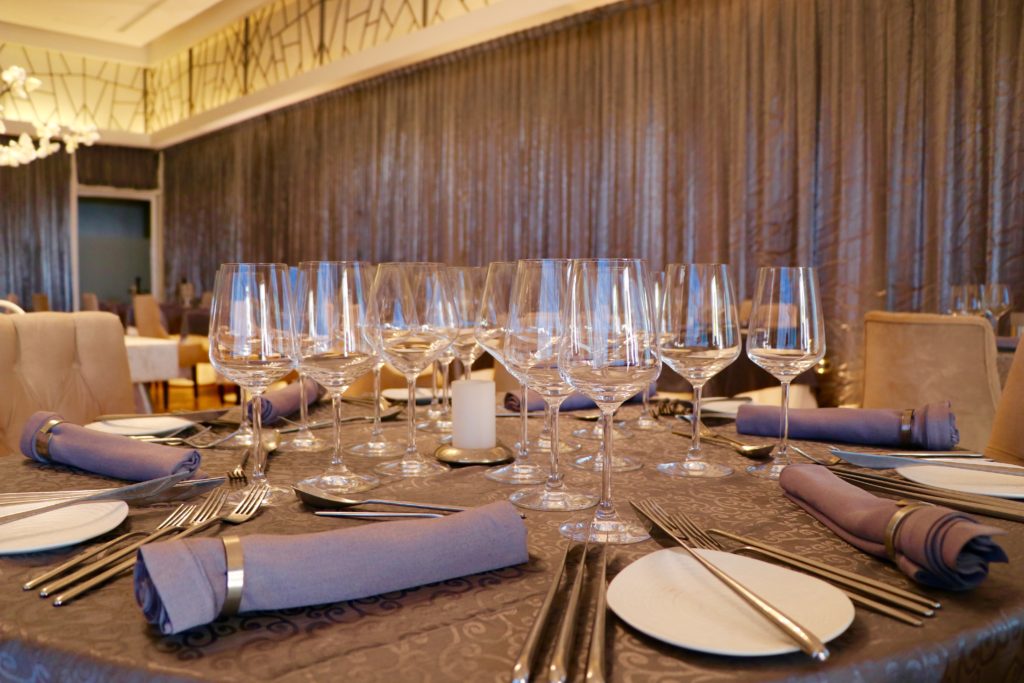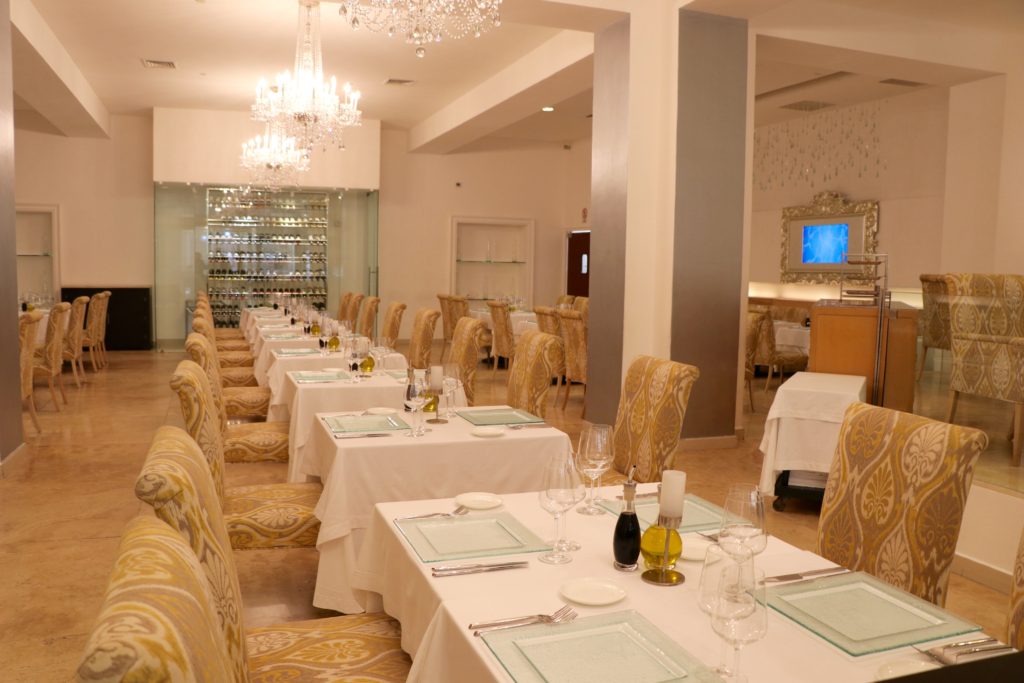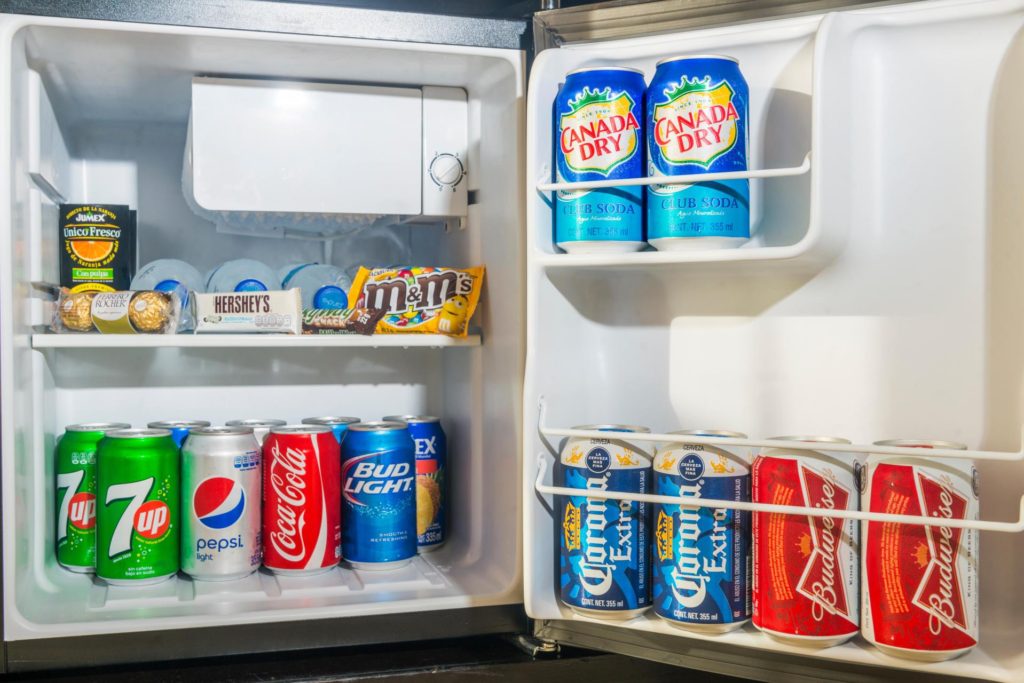 WELLNESS PROGRAMS, ACTIVITIES + SPA SENSATIONS
For health and wellness conscious travelers, you are in for a treat here at Le Blanc. You can truly have your cake and eat it too. While the unlimited food and beverage options are quite delicious, and yes a bit generous, one of the premiere highlights of this resort is the emphasis on wellness. I always have made the assumption that weight is gained on tropical vacations. This has typically been the case for me, especially at all-inclusive style hotels. Surprisingly, I left Le Blanc feeling lighter and healthier because of the constant exposure to healthy opportunities and relaxing time spent at the world renown spa.
Throughout the day you can find several fitness activities being offered throughout the property. The teachers are knowledgeable and classes small, making each class feel like a private training session. My husband and I participated in different fitness classes each morning, on top of fun beach-side activities like kayaking and long walks to keep us actively burning off all the calories consumed!
Here are some of my favorite complimentary fitness classes and wellness programs offered by the resort:
Pilates Reforming
TRX
Spinning (both in the gym and in the pool)
Sunset Yoga
Paddle Board Yoga
Unlimited Golf at the Moon Spa & Golf Club next-door
Kayaking
Ocean Paddle Boarding
Wellness Cooking Class with the Chef (1 per stay)
After you work up a sweat and stretch out those muscles, you must go checkout the spa. It is absolutely spectacular. I see spas around the world at various hotels toured, and this spa set the standards pretty high for a few memorable reasons. First, if you would like to use the amenities of the spa as a guest, you are more than welcome to do so. There is a separate women's only (and men's only) portion of the spa that is equipped with a large steam room, sauna, relaxation beds, and soaking tubs of different temperatures. Inside this space, you are guided by a personal spa attendant who will bring towels, refreshments and even lather you up with the complimentary hair and skin treatments available to guests. This feature is included in your rate.
If you decide to spend extra on one thing while on vacation here, make sure it is a spa service. The special spa treatments (i.e., massages and facials) are not included in the all-inclusive rate but well worth the extra fee. With my husband's encouragement, I tried nearly every treatment on the menu and spent an entire day away from the sun to enjoy deep tissue massages, a sugar body scrub, and cleansing facial. Each treatment was customized to my liking with music and aromatic scents that were carefully selected. As if this is not enough for the high maintenance lady, there is also a beauty salon offering makeup applications, hair styling, manicures and pedicures. Unlike other tropical vacations, I left this weekend escape feeling lighter and more relaxed than ever because of my time spent utilizing the wellness/spa offerings.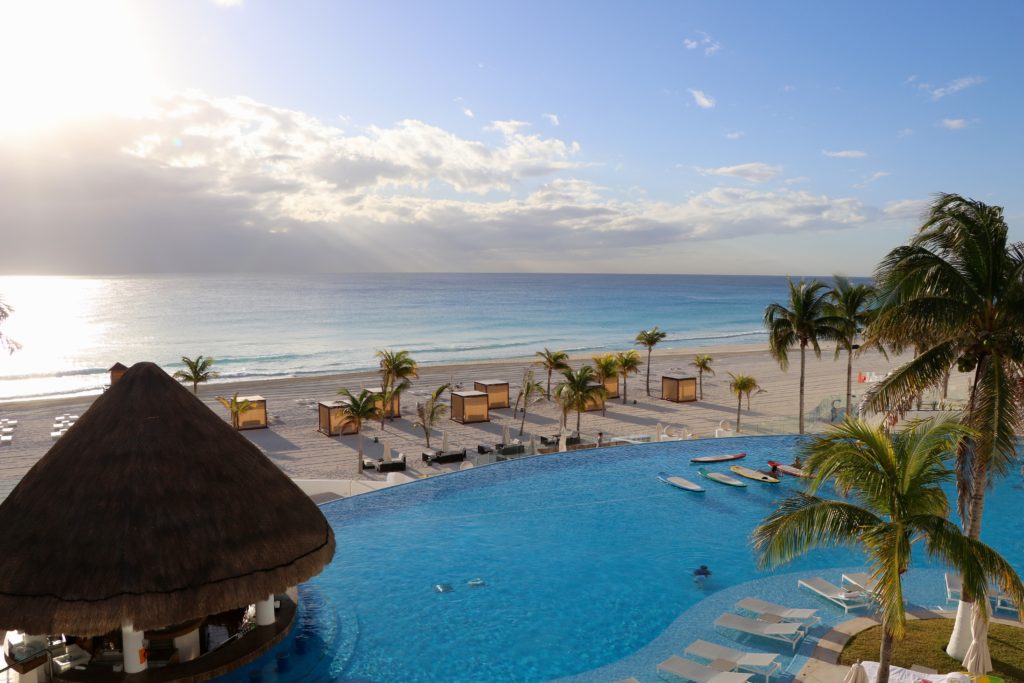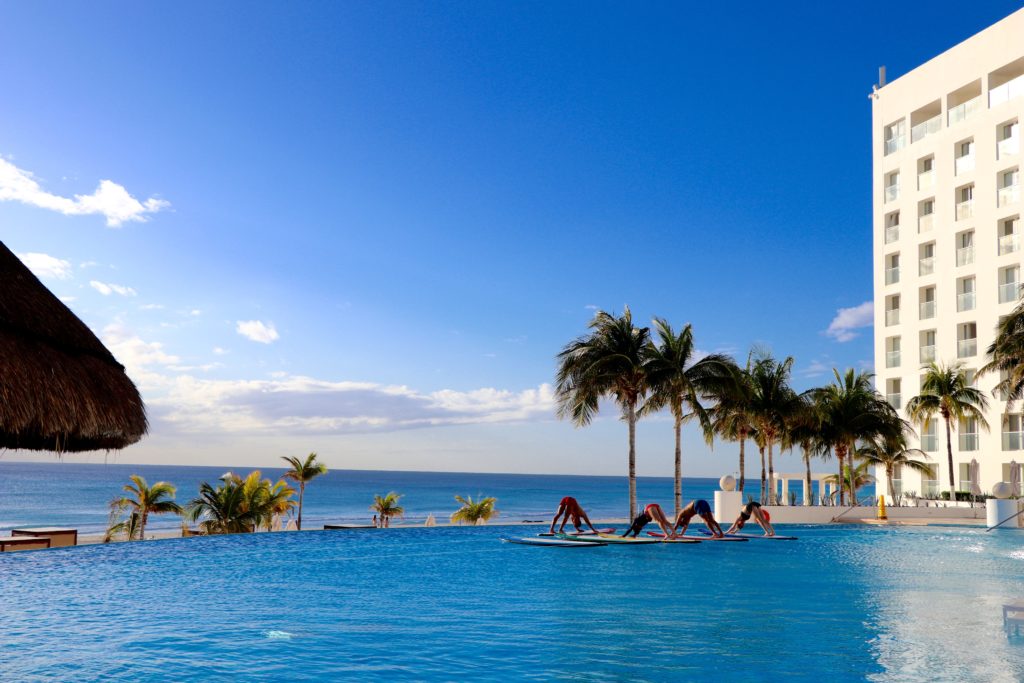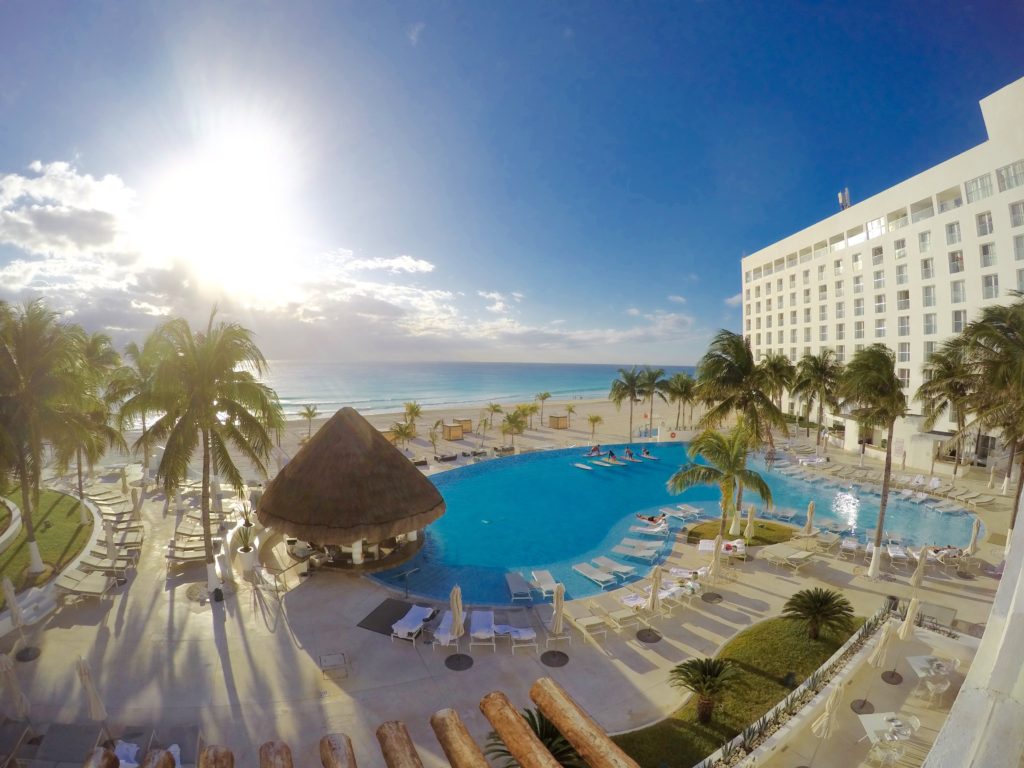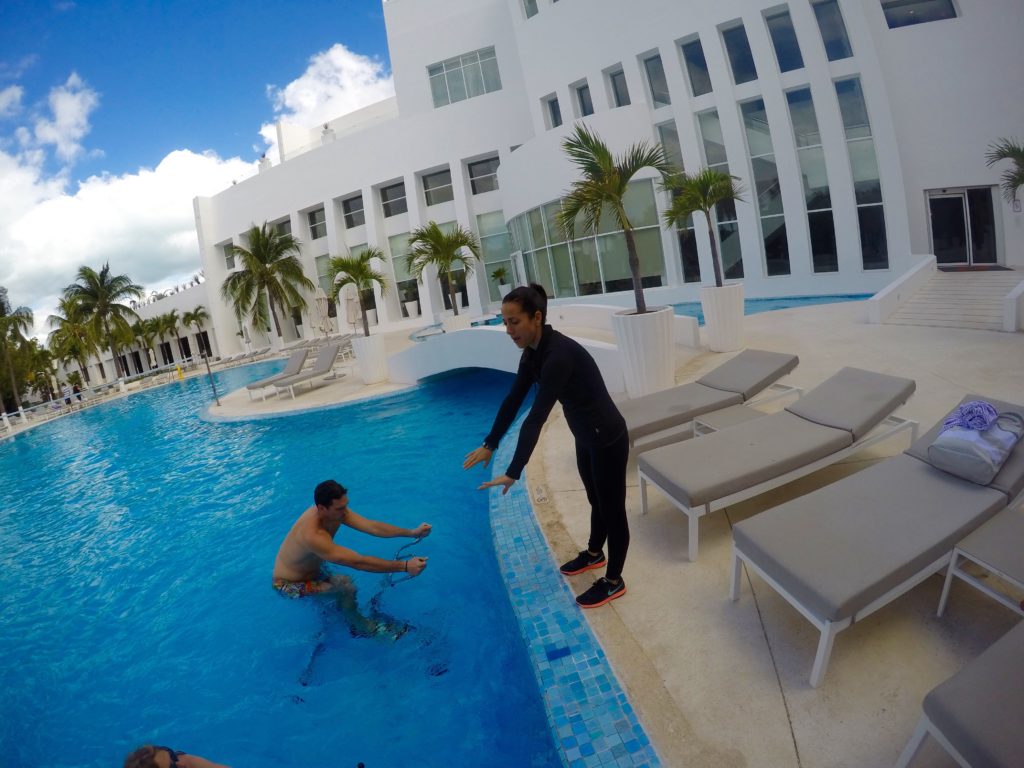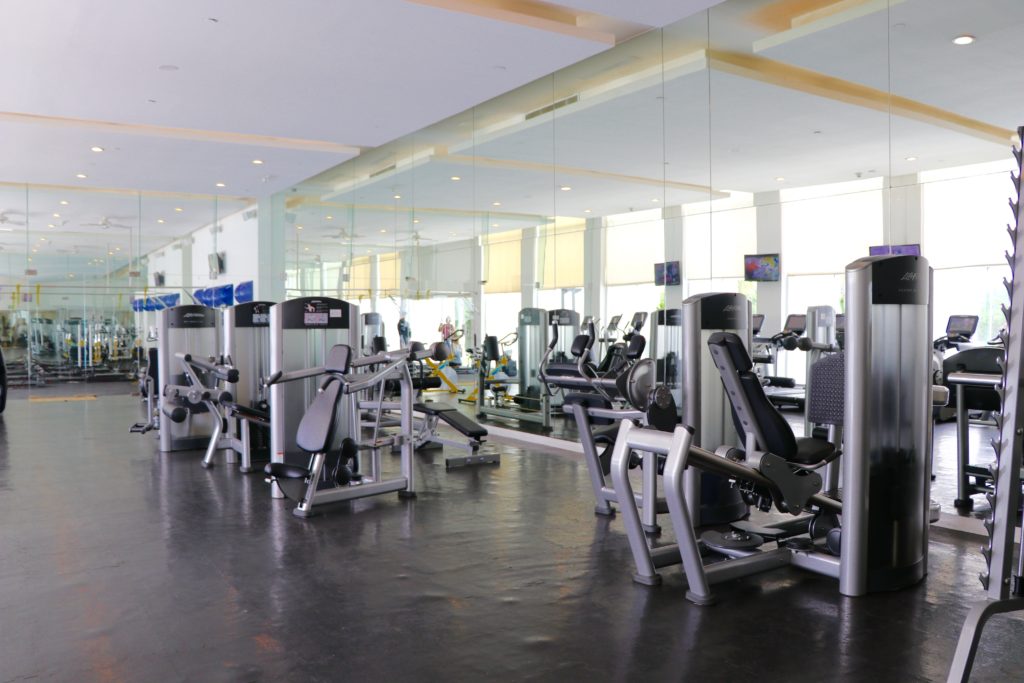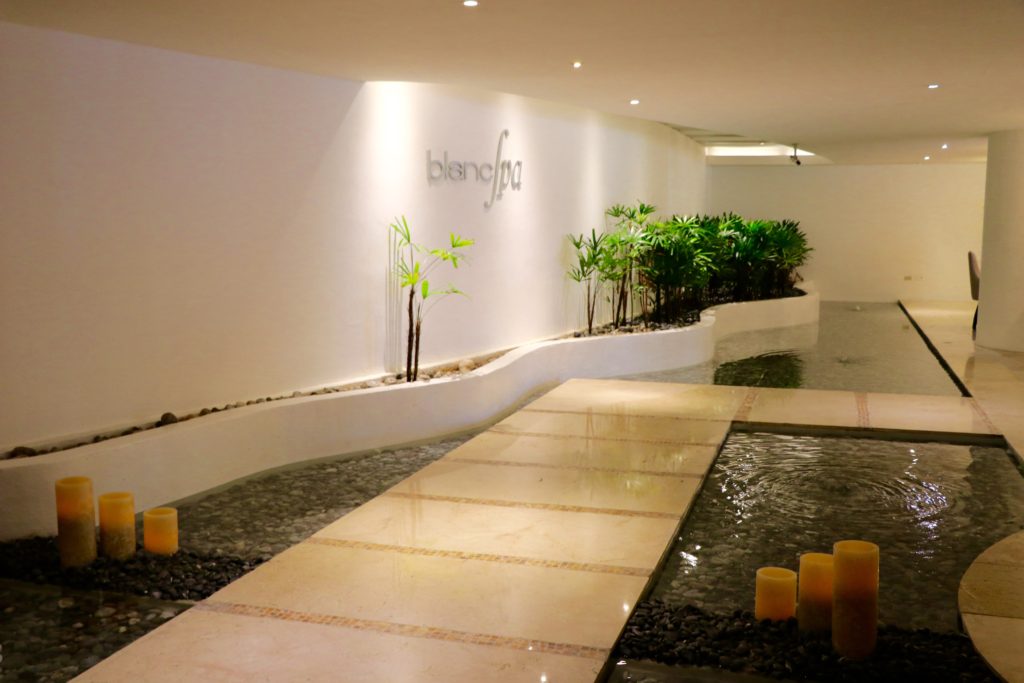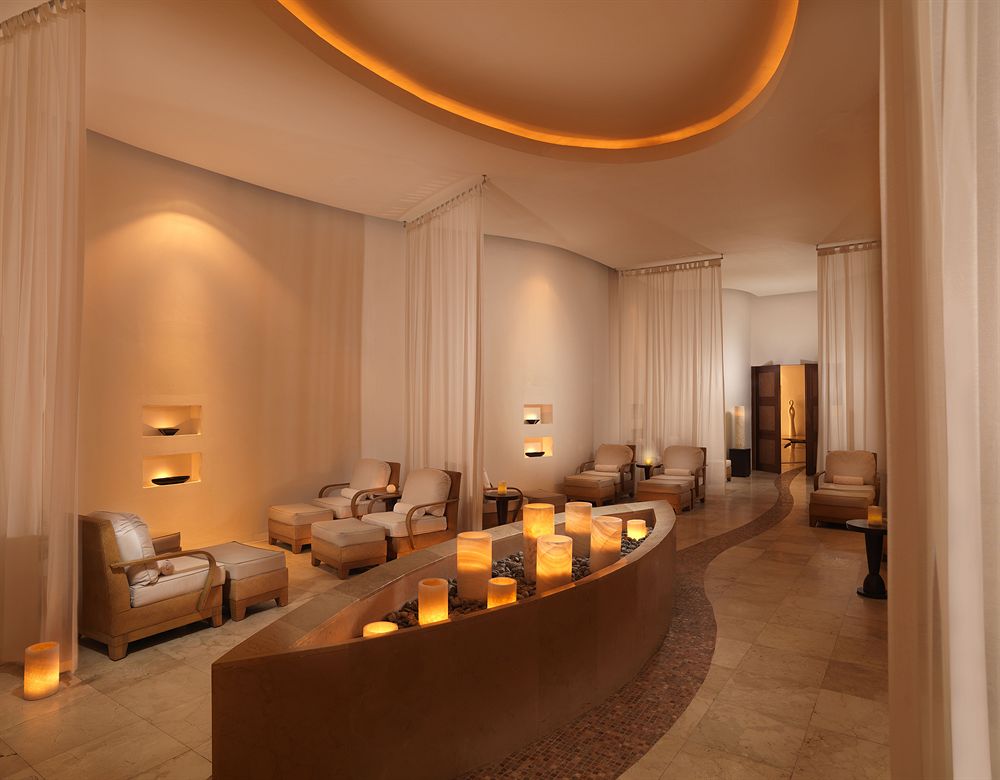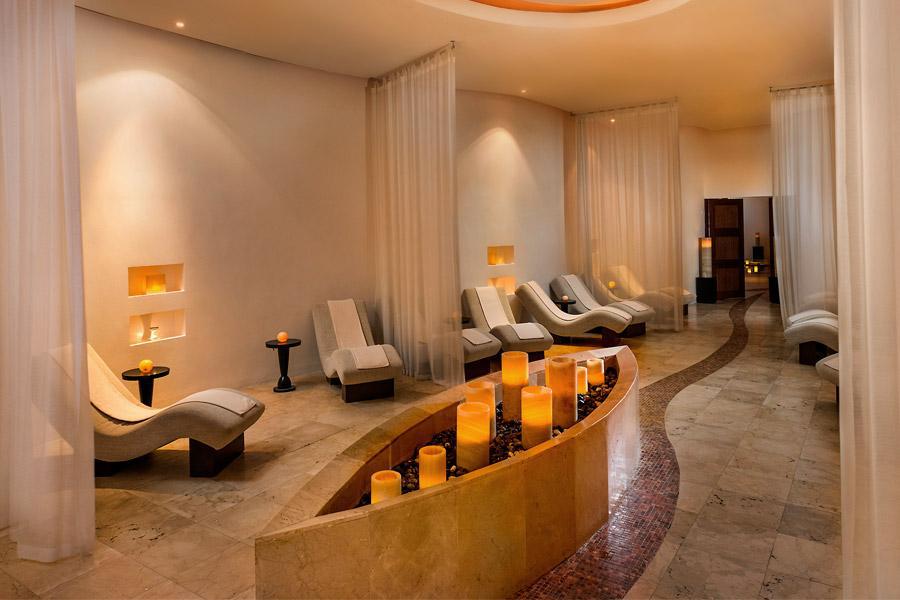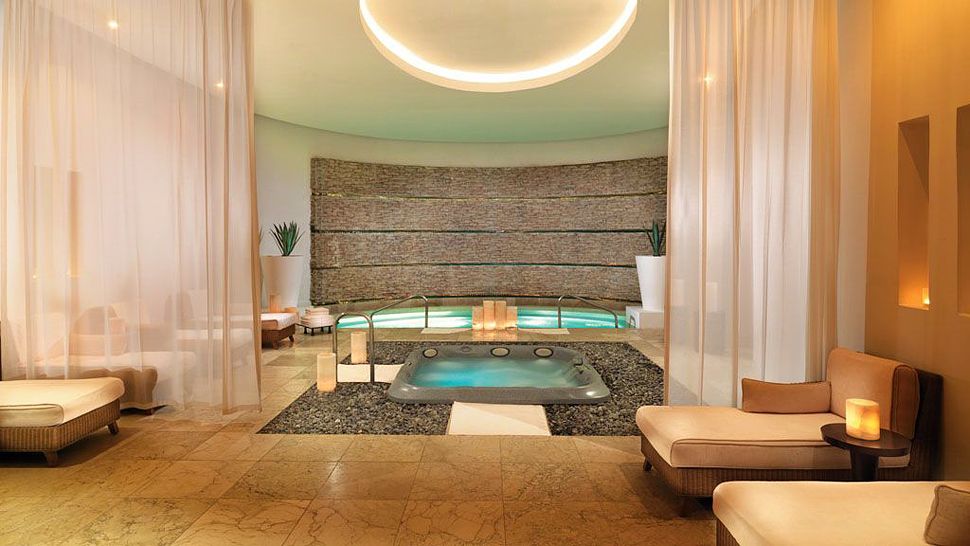 To my readers, I hope you enjoyed this featured recap of the ultimate vacation option for a stress-free and luxurious experience in Mexico. No planning required and ample vacation time enjoyed. For this specific trip, I took only two days out of the office and made it a 4-day weekend trip. The perfect amount of time in the sunshine to get a healthy dose of vitamin D. As always, feel free to email me at [email protected] with any specific questions or insider information on this property. Thank you to my friends at Le Blanc for making sure this stay was everything I needed to get through another long winter in New York City!