Bermuda, Bahama, come on pretty Mama… Follow along for an insider peak at Bermuda's premiere hotel, Rosewood Tucker's Point. Talk about an easy trip from New York City, or anywhere on the east coast for that matter. A direct flight from NYC to Bermuda lasted roughly 1 hour and 28 minutes from take-off to touchdown. I was shocked to realize that travel to Bermuda, the jewel of the Atlantic ocean, is easier to get to than the suburbs during rush hour! Following such an easy flight, I was whisked away for a 15 minute car ride to the hotel property. Located on the eastern end of the island, this property is the closest luxury hotel to the airport which makes getting here that much faster.
The Rosewood Tucker's Point has every amenity imaginable including three beautiful pools, a decadent spa, four acclaimed restaurants,  a stunning private beach, and a challenging golf course. Decor throughout is reminiscent of a proper English Manor, and rooms feature traditional decor that is equally comfortable and elegant. Rates depend on what time of the year you visit and can run from anywhere between $300 to $1,000 a night. Low-season is typically in the later part of the fall with cooler but pleasant temps and high-season is from the late spring through summer. Taking you on an insider tour of this spectacular oasis in Bermuda, follow along for a Ladyhattan recap through personal photographs and favorite moments during a weekend stay at Rosewood Tucker's Point.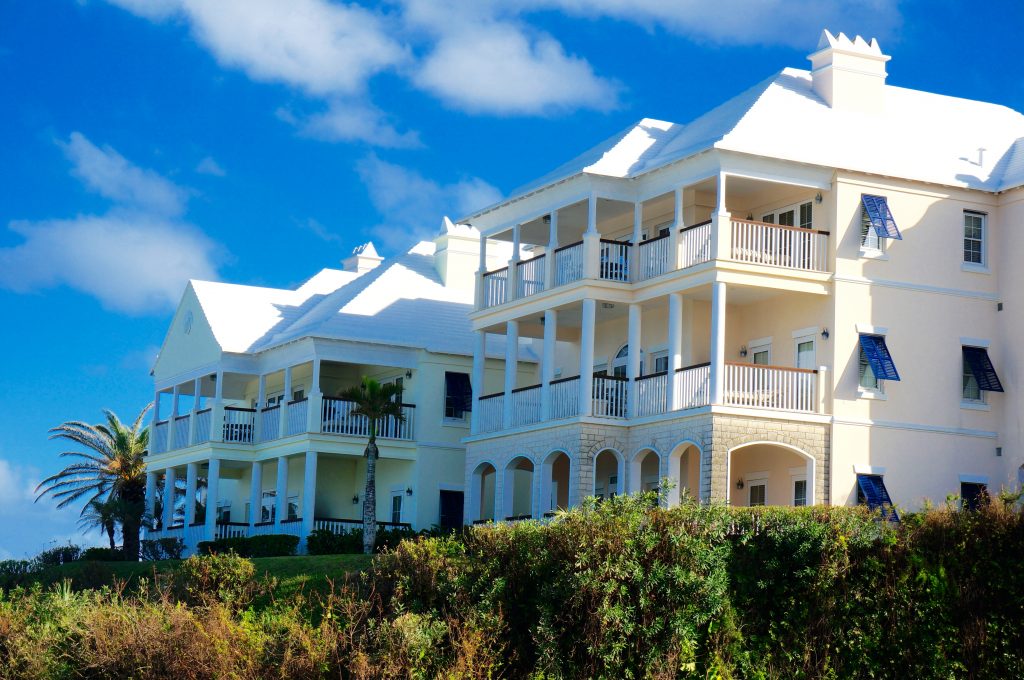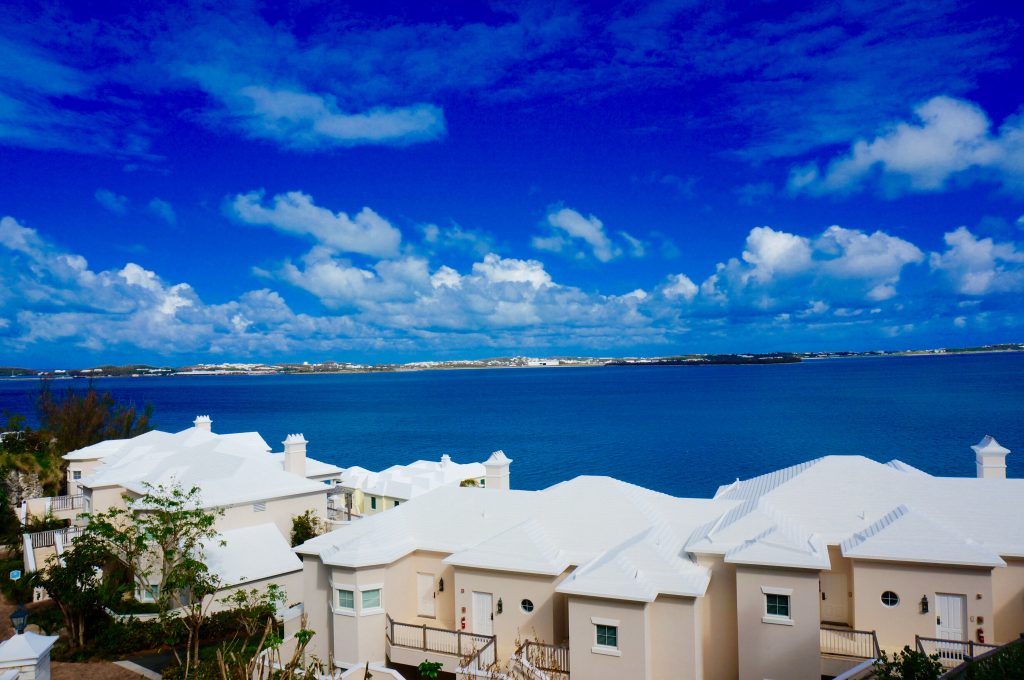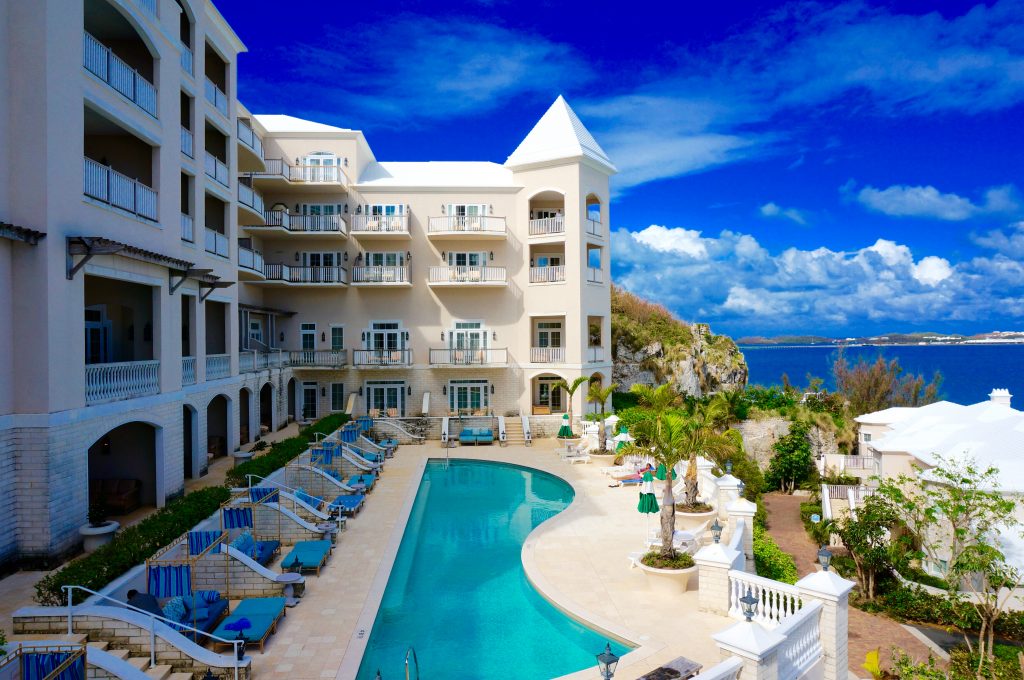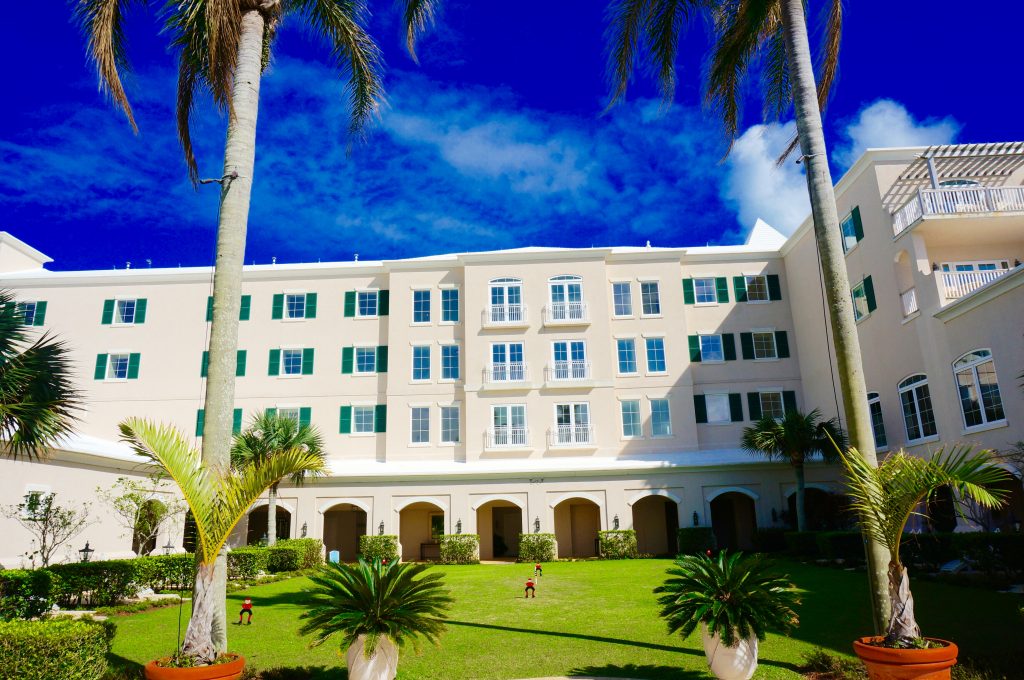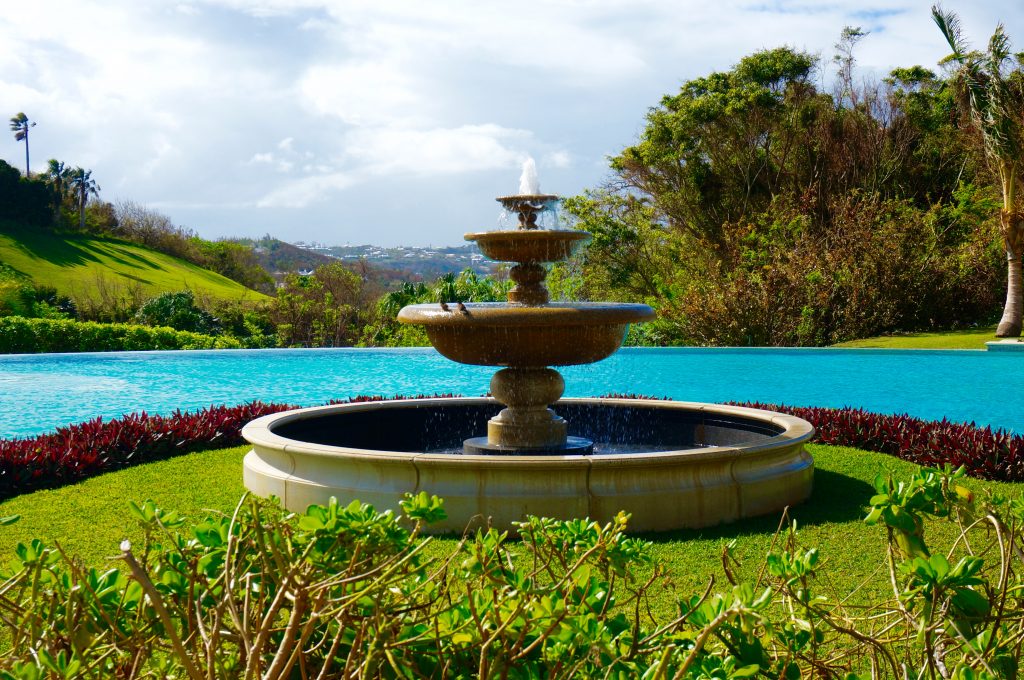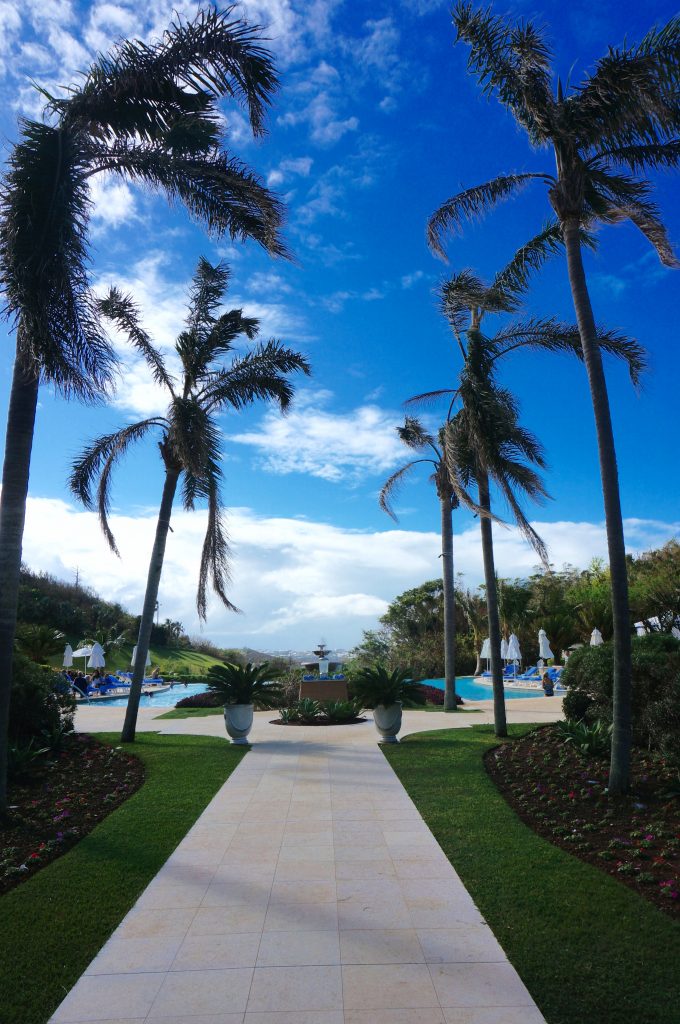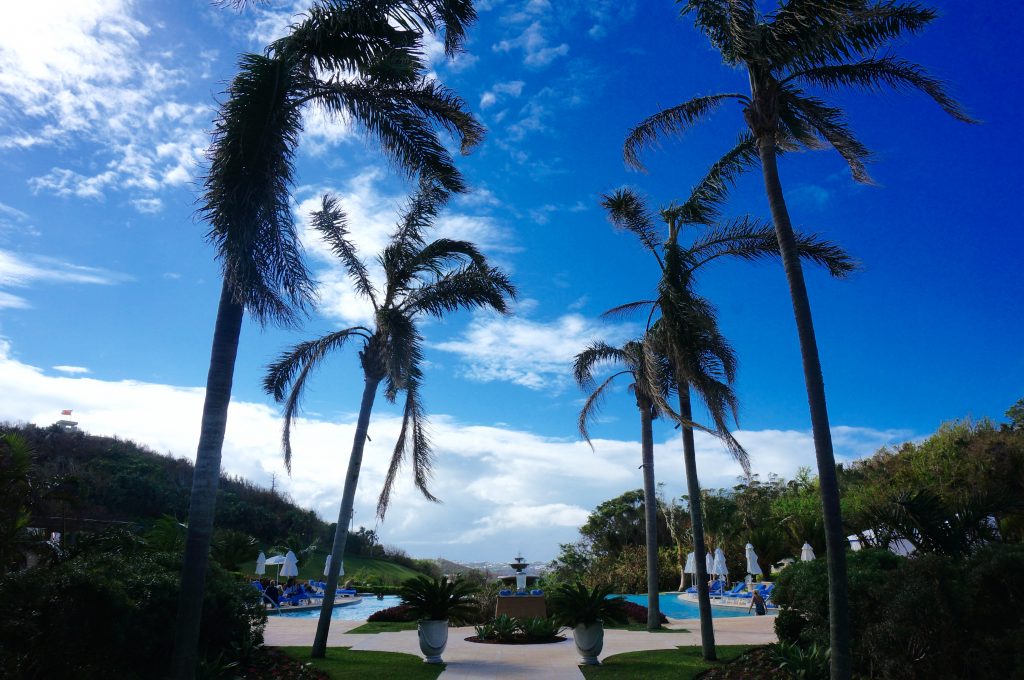 All suites at the hotel offer fine finishes, stone floors, custom rugs and tasteful furnishings to reflect Bermudian style. Plush bedding adorned with Rivolta Carmingnani Italian Linens, you will enjoy sweet dreams to the sound of the ocean waves should you choose to leave your balcony door open. To my surprise, the room was even equipped with a "Dark n' Stormy" bar cart paired with fresh-made rum cake muffins and other tasty afternoon snacks. In the morning, breakfast can be served on rooms equipped with a terrace, all of which overlook Castle Harbor. No need to fret over packing your toiletries, as your room here will come full of Heeley bath amenities, robes, slippers and anything else you may need to pamper yourself.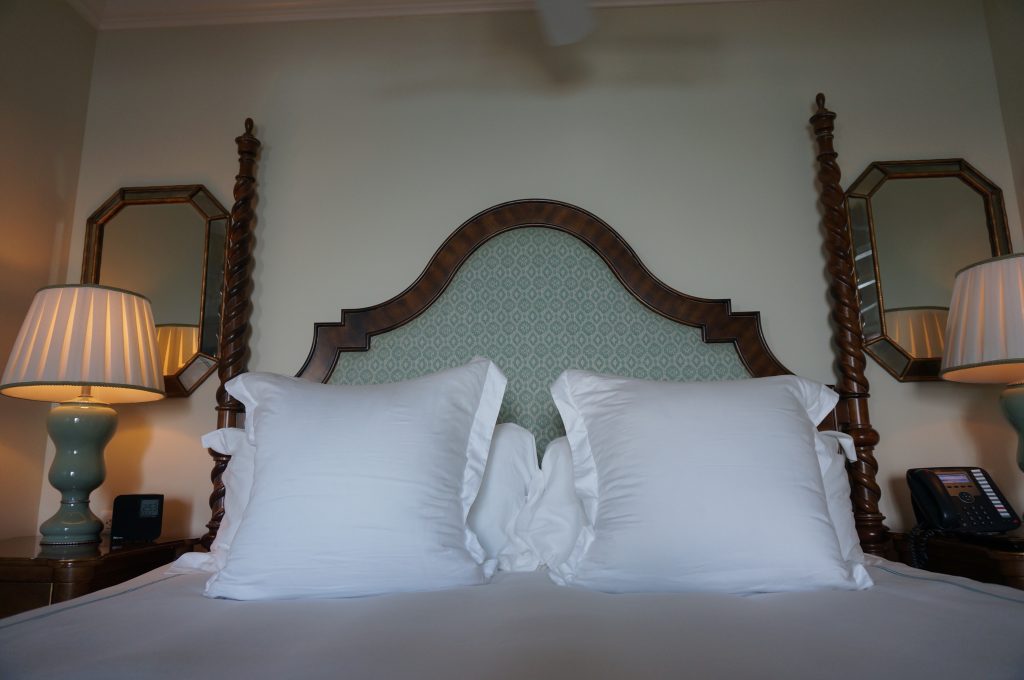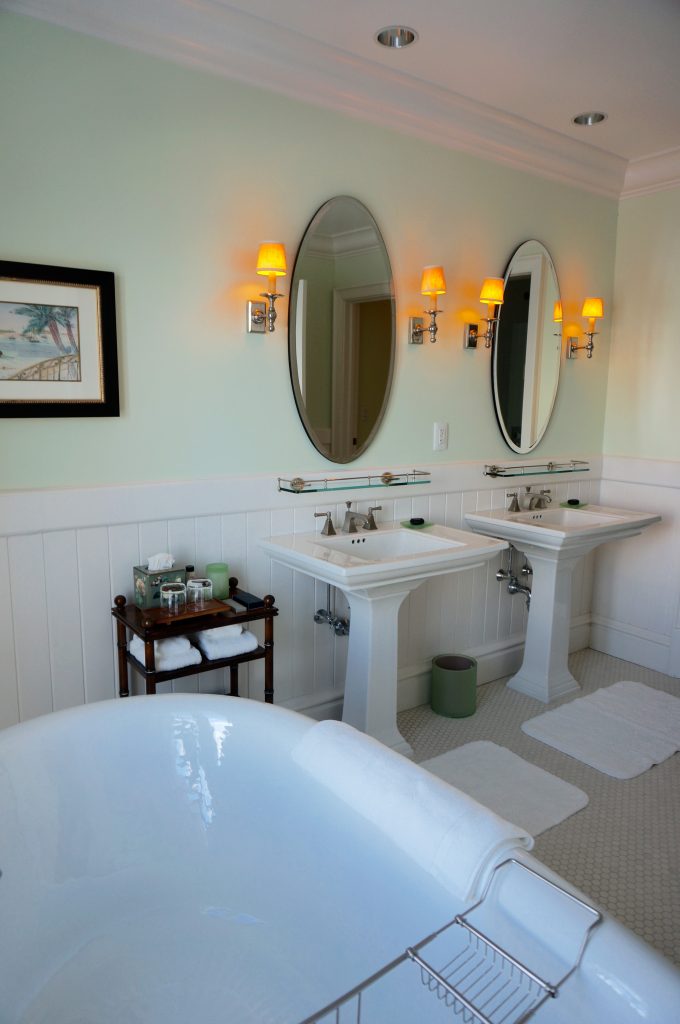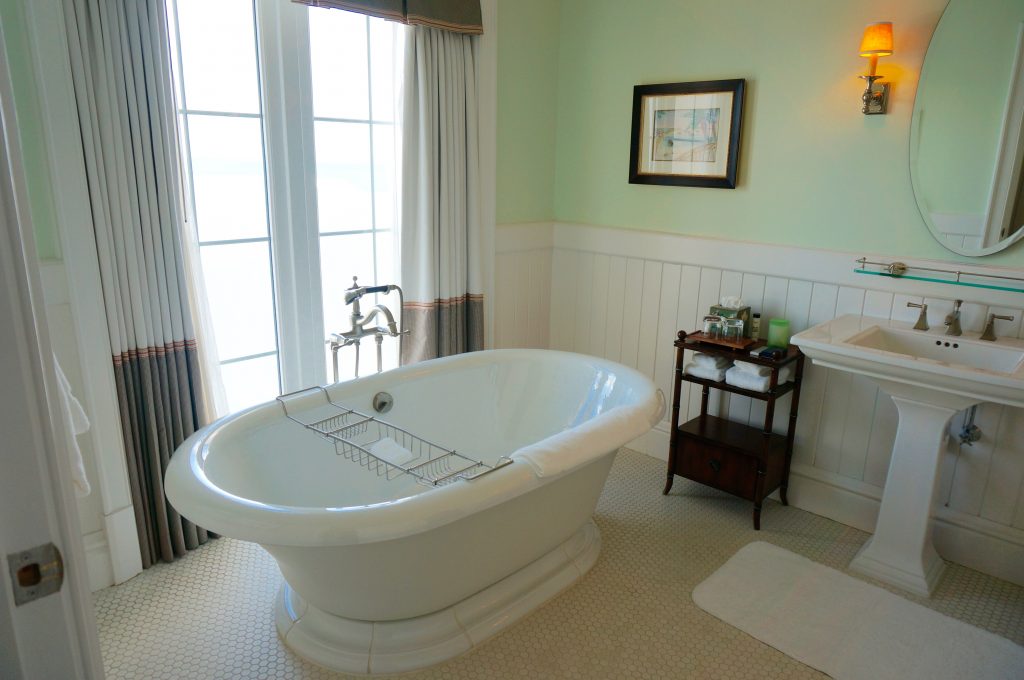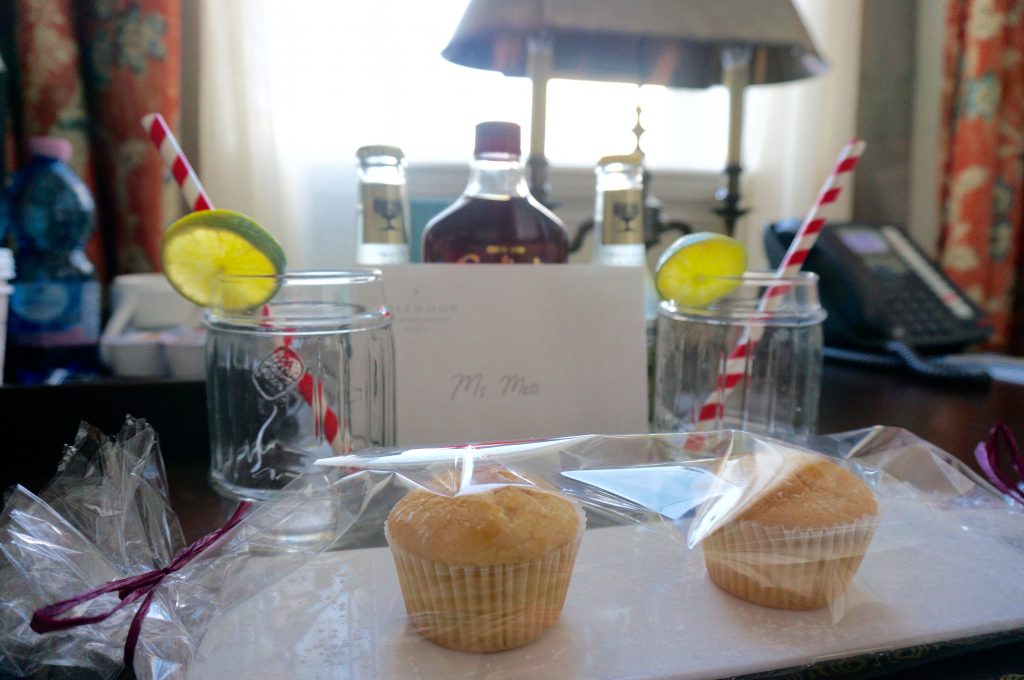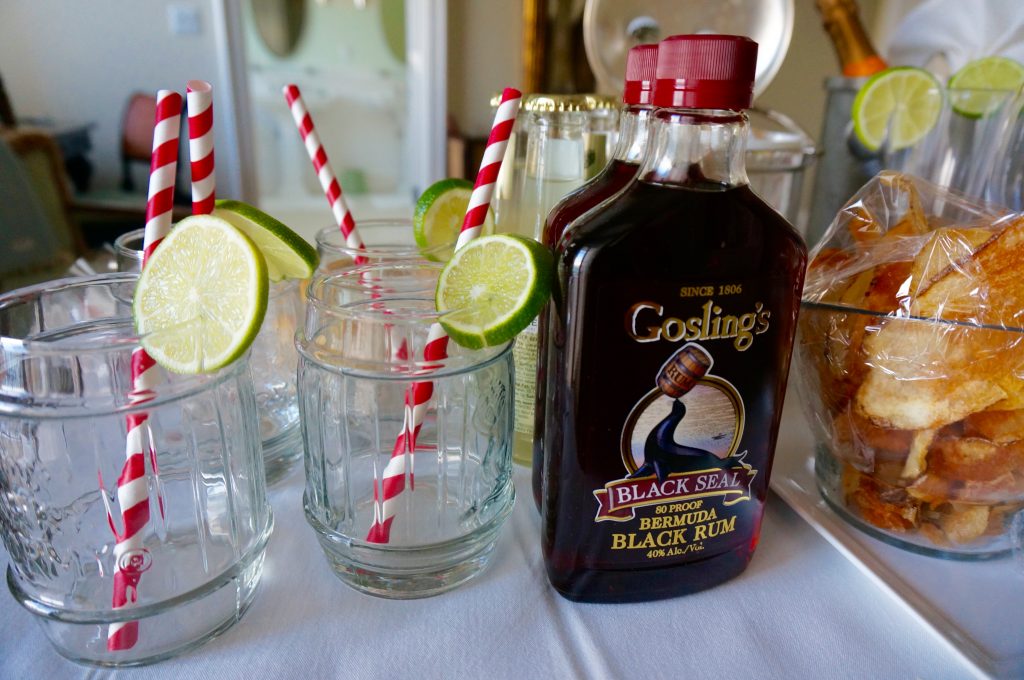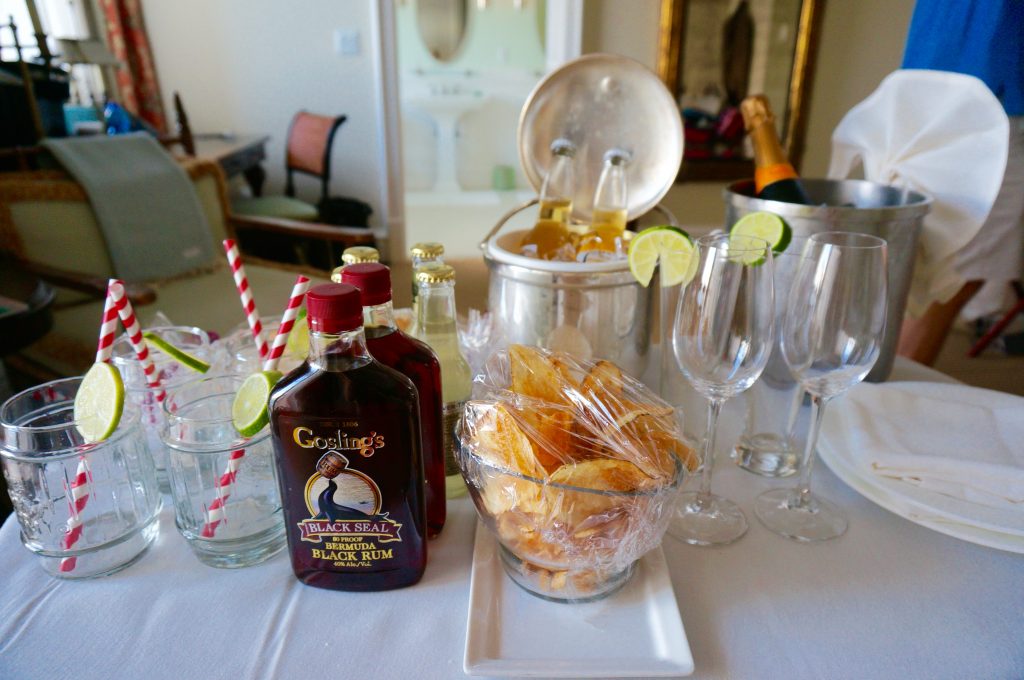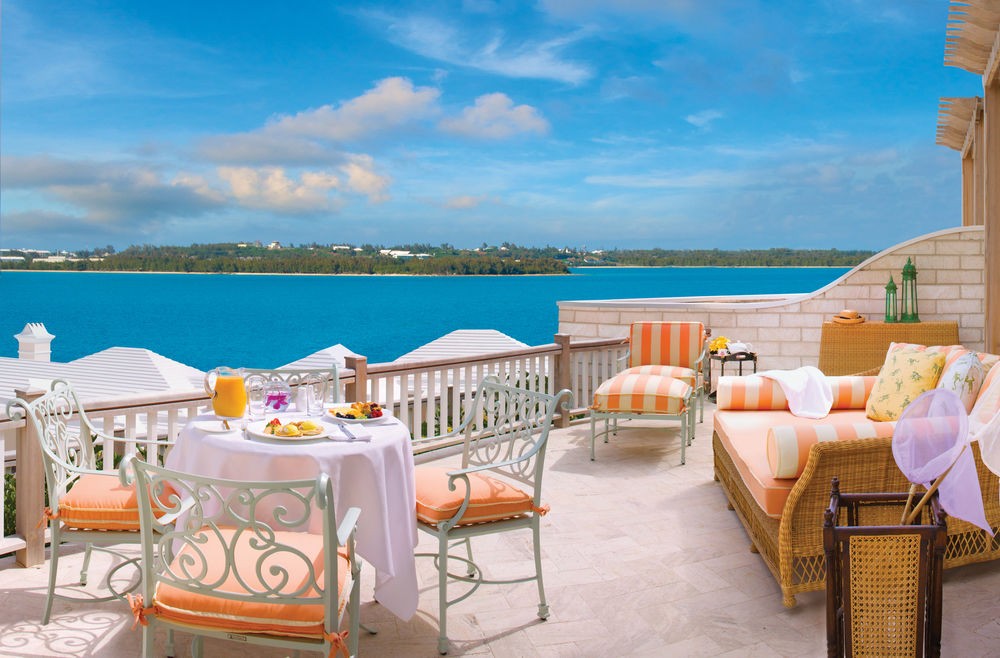 Stroll through the picturesque tile pathways of the property and pass a croquet field, antiquated mirrors, and frequent glimpses of that turquoise water. The ocean water sparkles right through all the terrace openings and windows around the hotel. Upon a casual exploration, I was excited to find the hotel's gift store, Regali Boutique. The store boasts some of my favorite designer products and specialty items, including Sugarfina treats and other adorable knick-knacks, fashion necessities and Bermuda inspired accessories.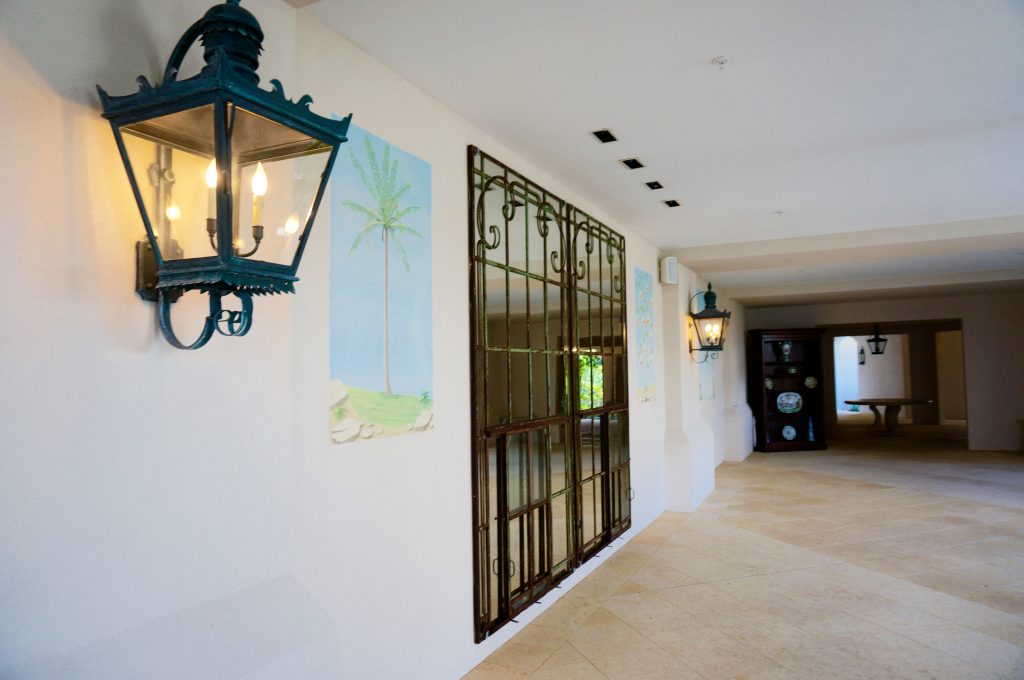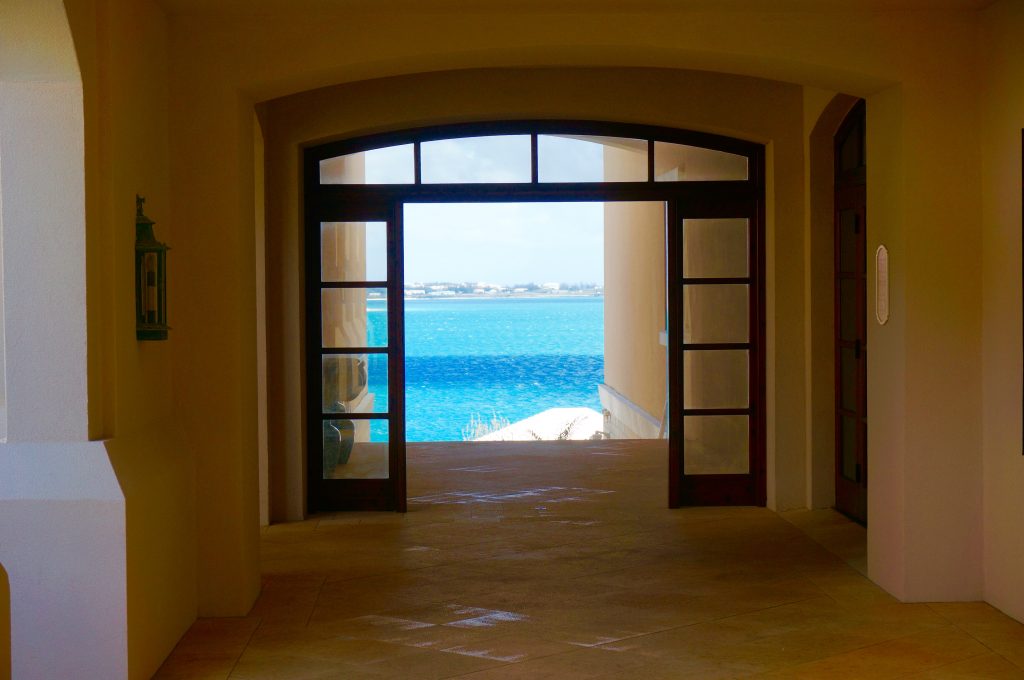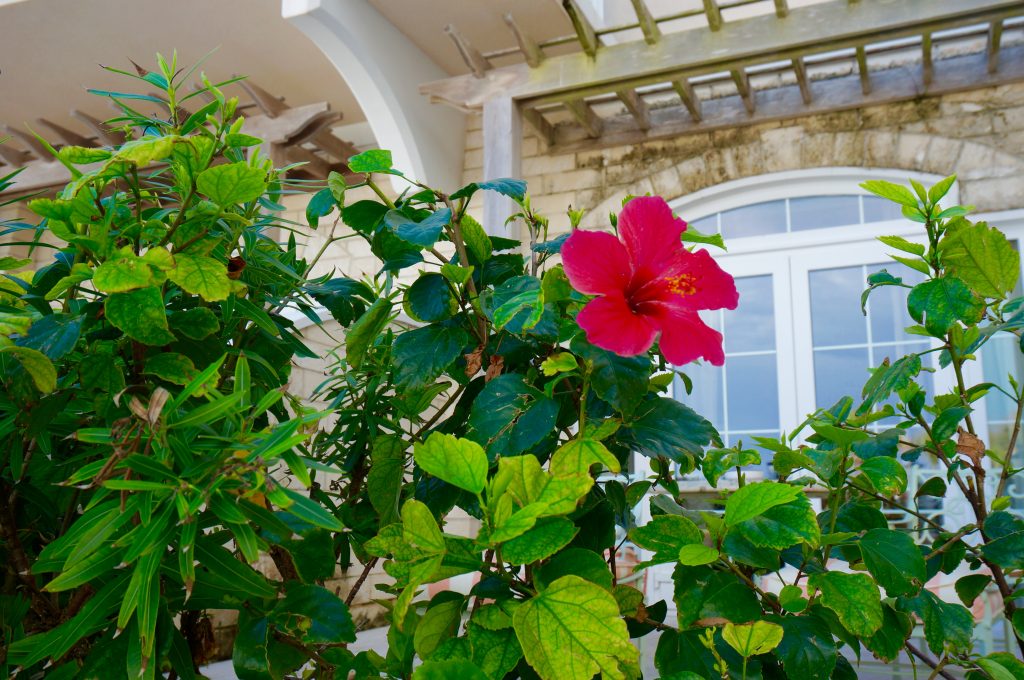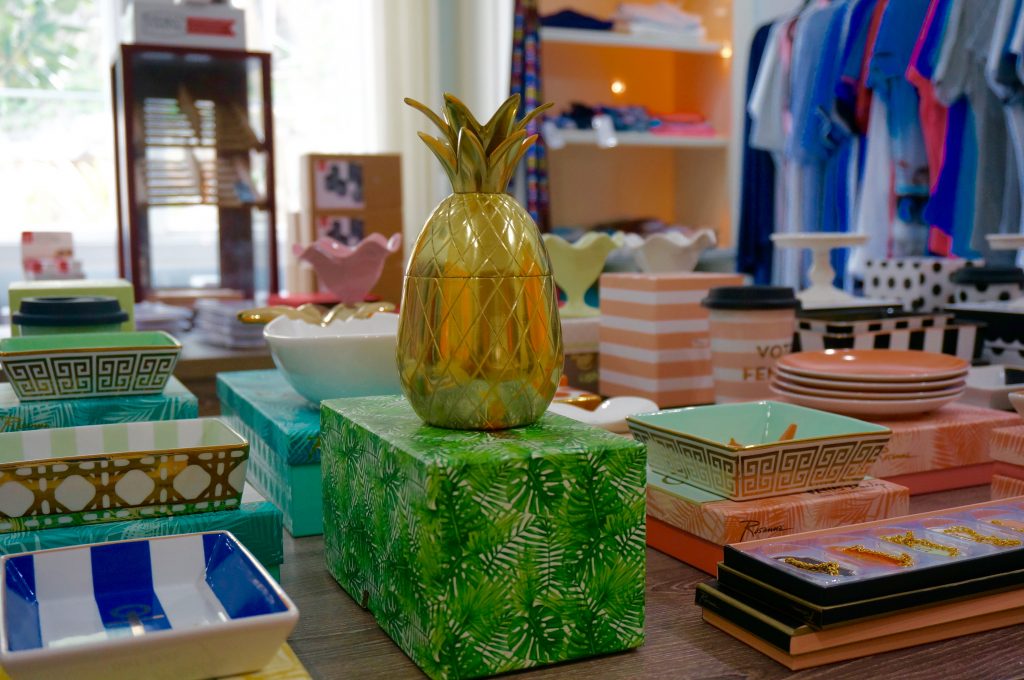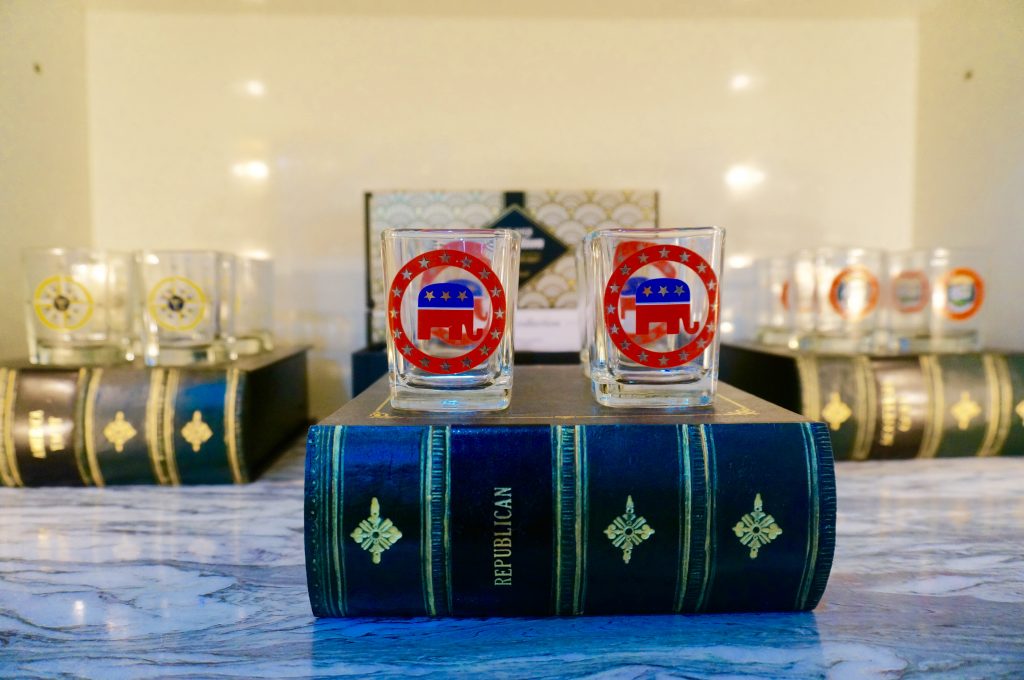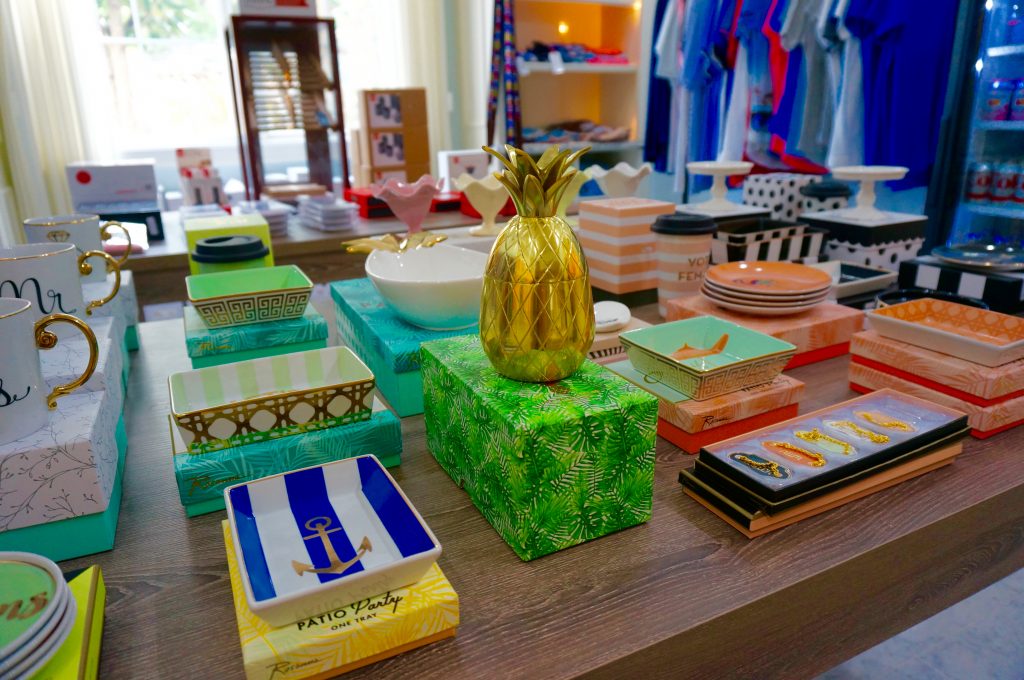 A long marble hallway bordered by French doors and lanterns will lead you to the charming library. Equipped with a large flat-screen TV, board games, books and even a fireplace, the library facilities the perfect space to enjoy a relaxing afternoon in any kind of island weather. We spent an afternoon reading in the library over drinks and magnificent views of the Bermuda blue water. So if you are an anxious vacationer wondering what you will do in the event of a passing shower or two, be assured that you can have the perfect afternoon here regardless of unpredictable island weather.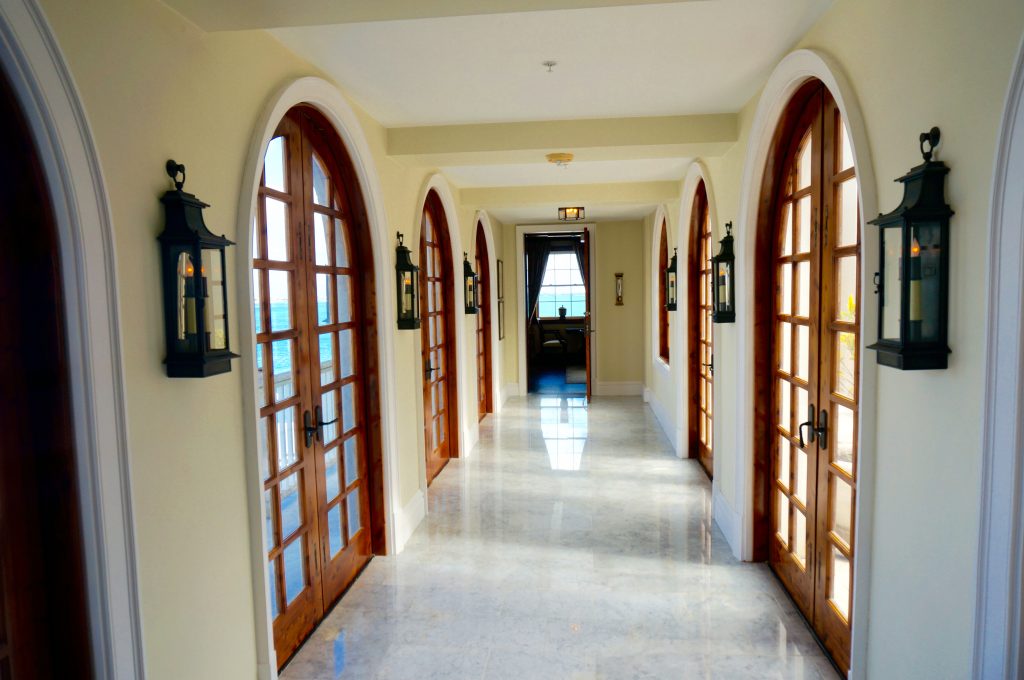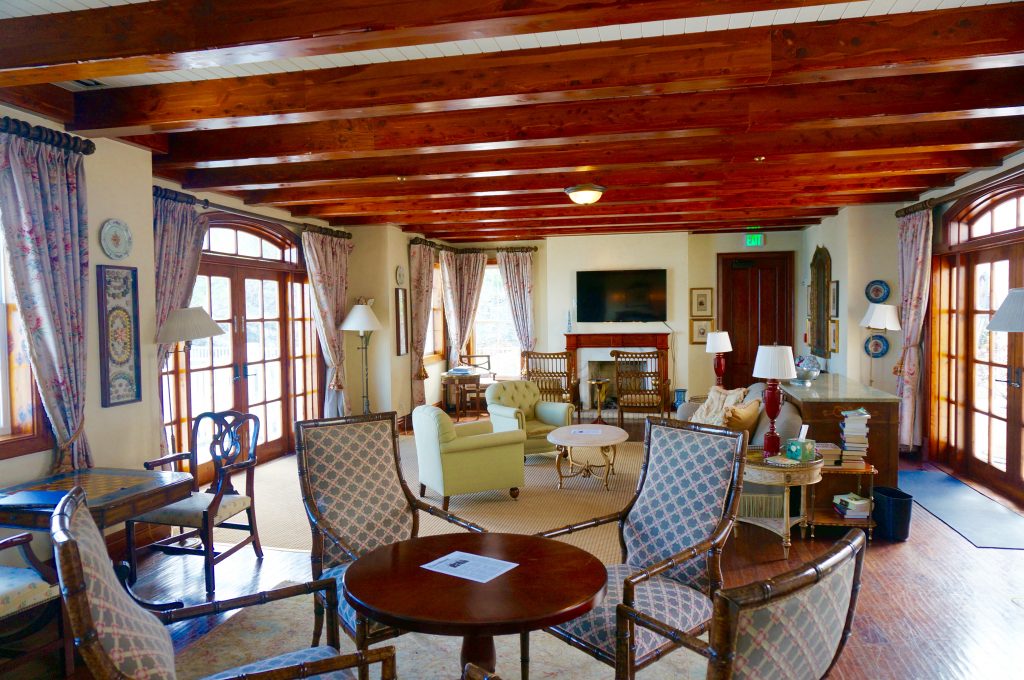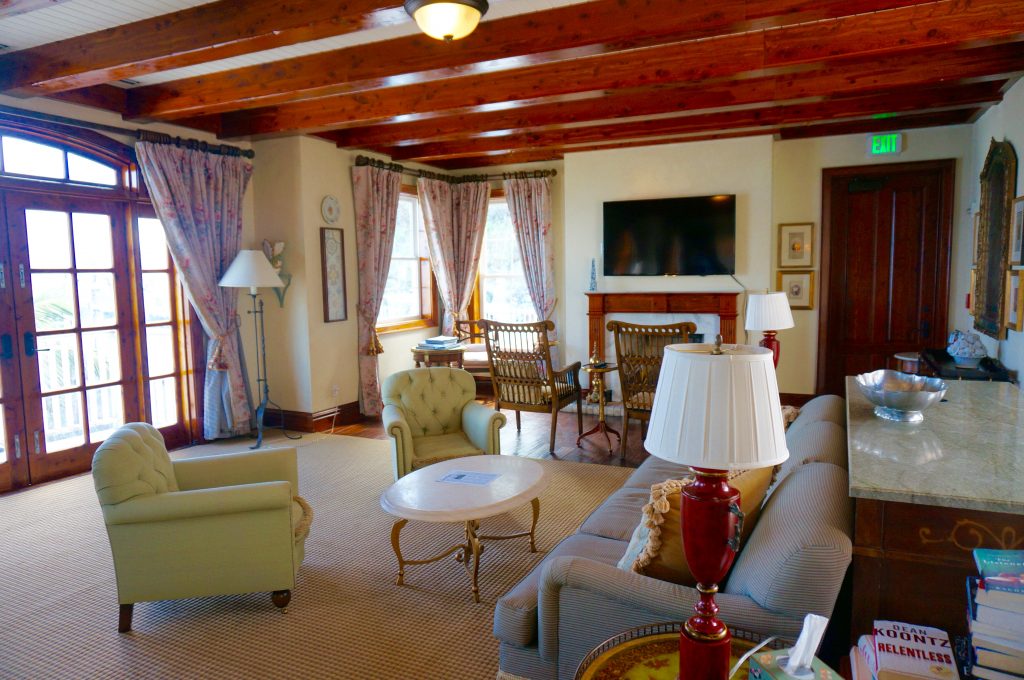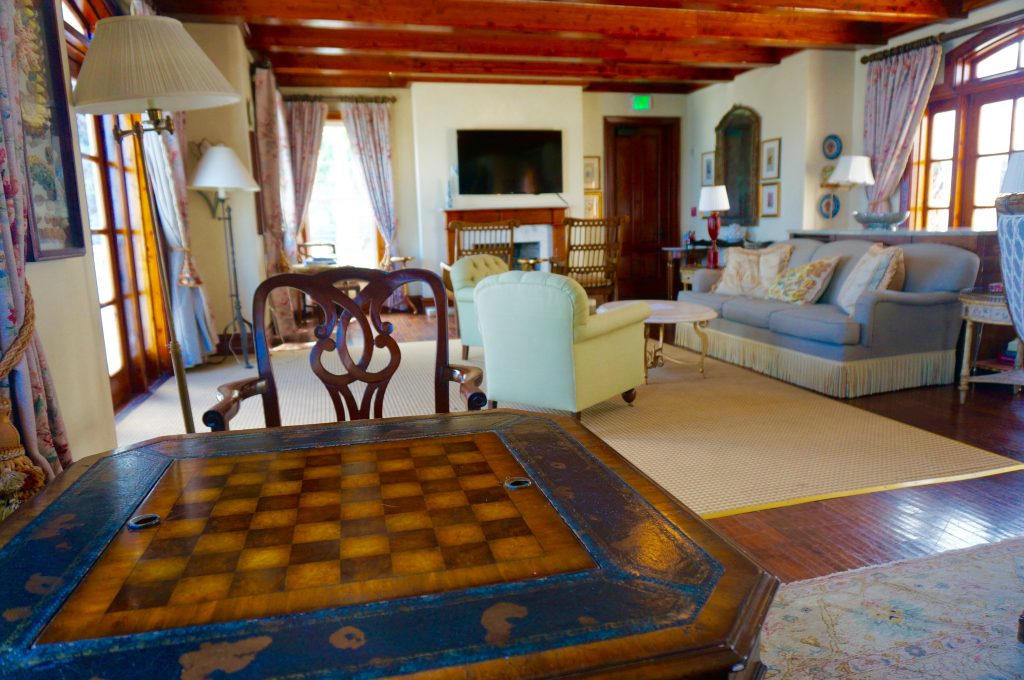 The world-class Sense Spa, A Rosewood Spa, offers a soothing escape from reality with relaxing beauty treatments inspired by Bermuda's rich culture ranging from massages and facials to manicures and pedicures. In this indulgent atmosphere, complete with a luxurious relaxation room and serene reflecting pool, a lady can grab a copy of Vogue under the pink ruffled umbrellas and lose track of time. A spa to stimulate all senses, I loved the daily aromas, fruit infused water and calming music.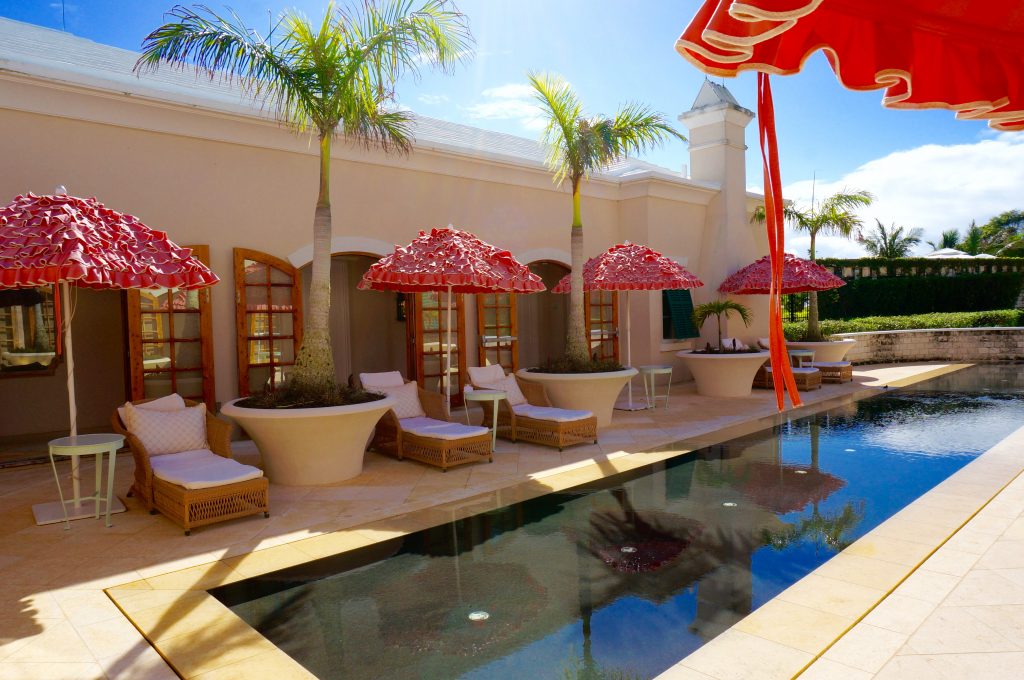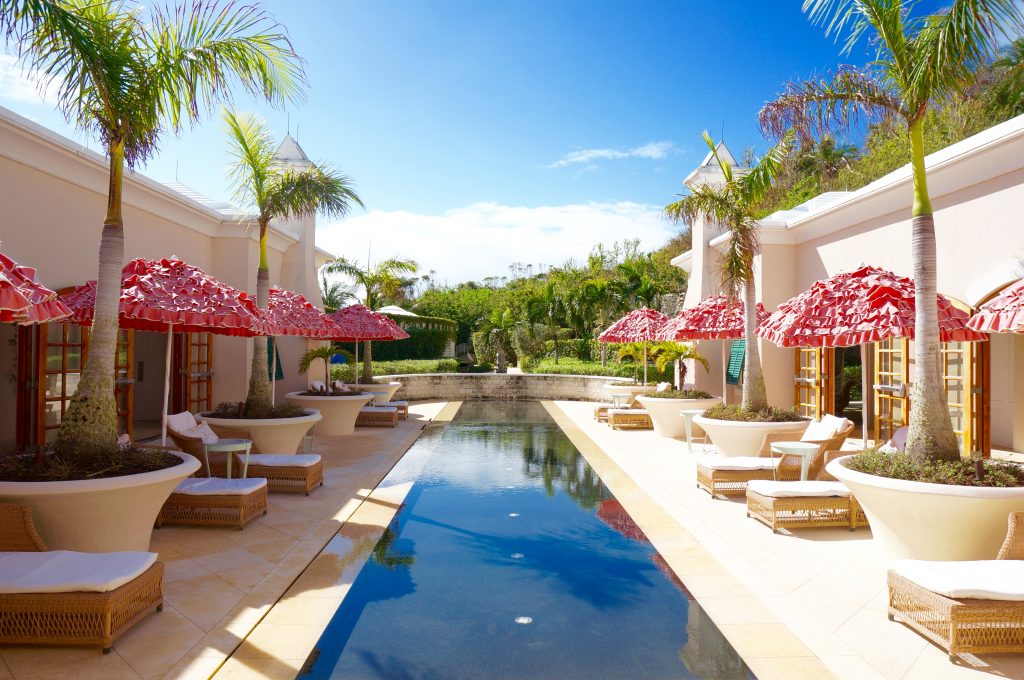 The Point Restaurant & Terrace brings together international cuisine and fresh local ingredients for a fine dining experience like no other. Serving breakfast, lunch and dinner, the restaurant also displays Pan Am's one-of-a-kind Sky Club murals, depicting the world's major ports of the 1880's in the unique style of Eurasian artist Gerard Henderson. Here we enjoyed a few delicious sips and bites. The service was superb and the food options were classic but nicely done with a Bermudian flair. For example, you must try the legendary secret recipe Bermuda fish chowder, served hot and topped-off with local rum. Pair this chowder with a dark n' stormy, and voila, you have the perfect meal. The ambiance of the hotel's premiere restaurant is formal but welcoming. Queen Elizabeth herself even dined here. A dining experience worthy of the crown, you can not go wrong with a few meals here during your stay.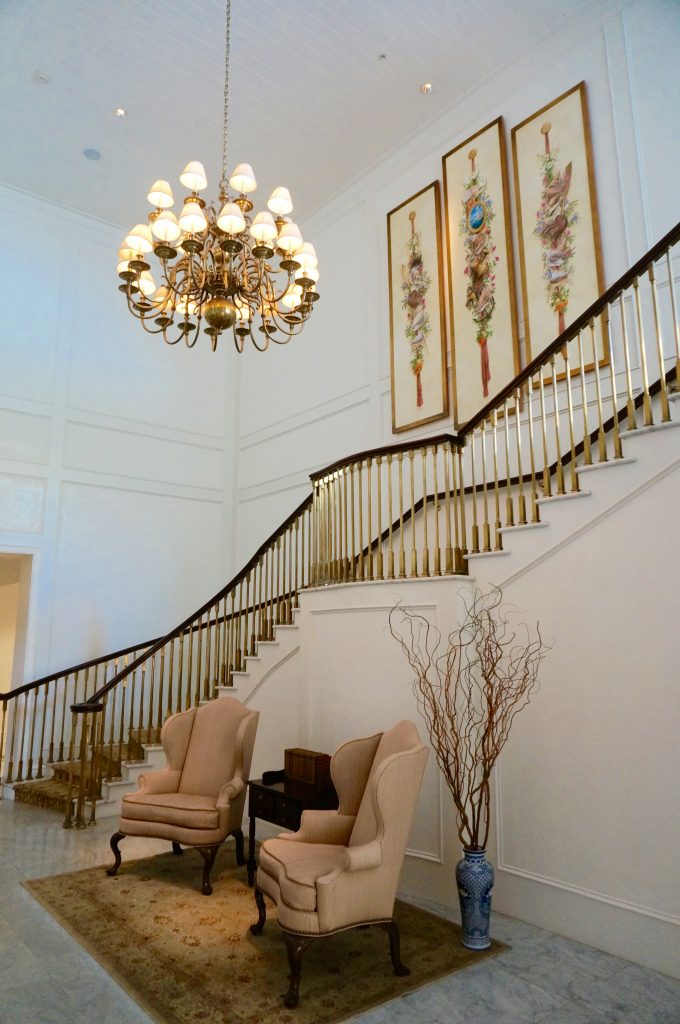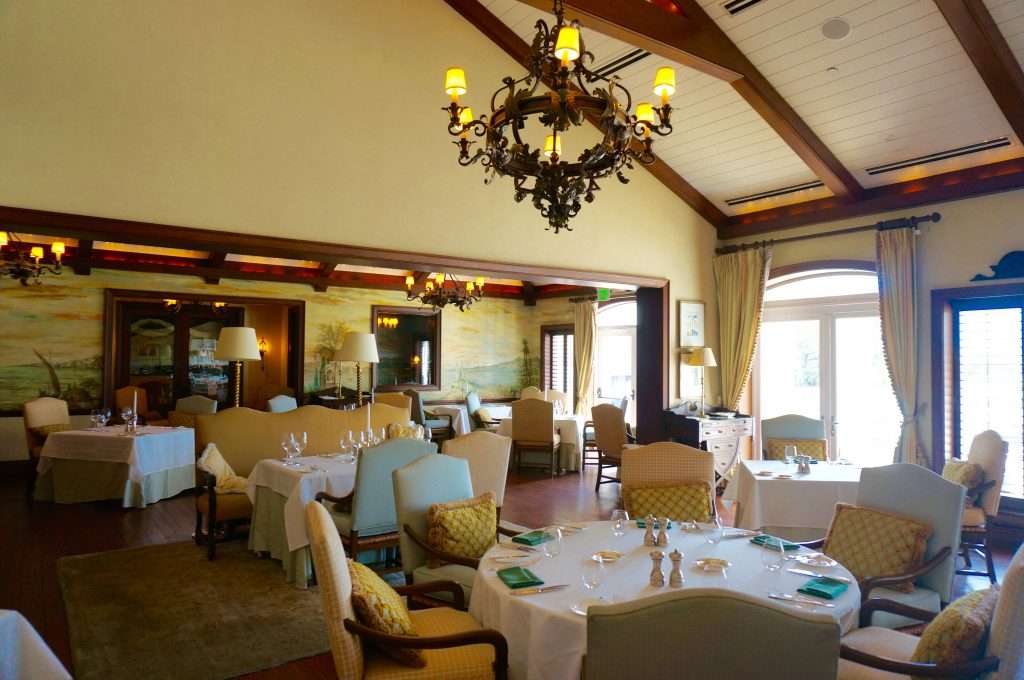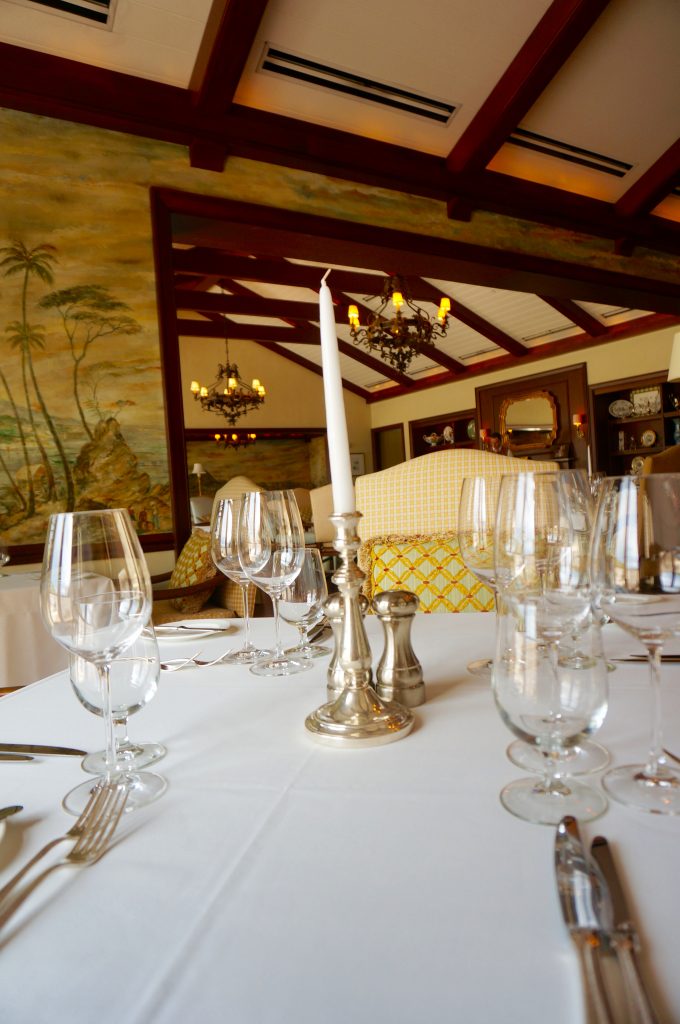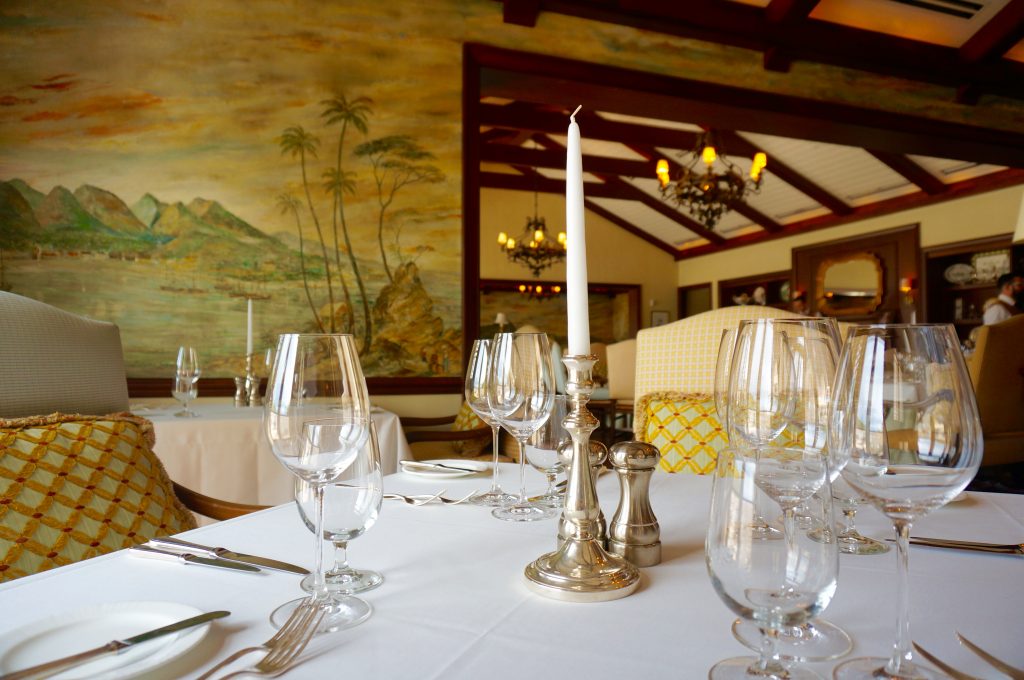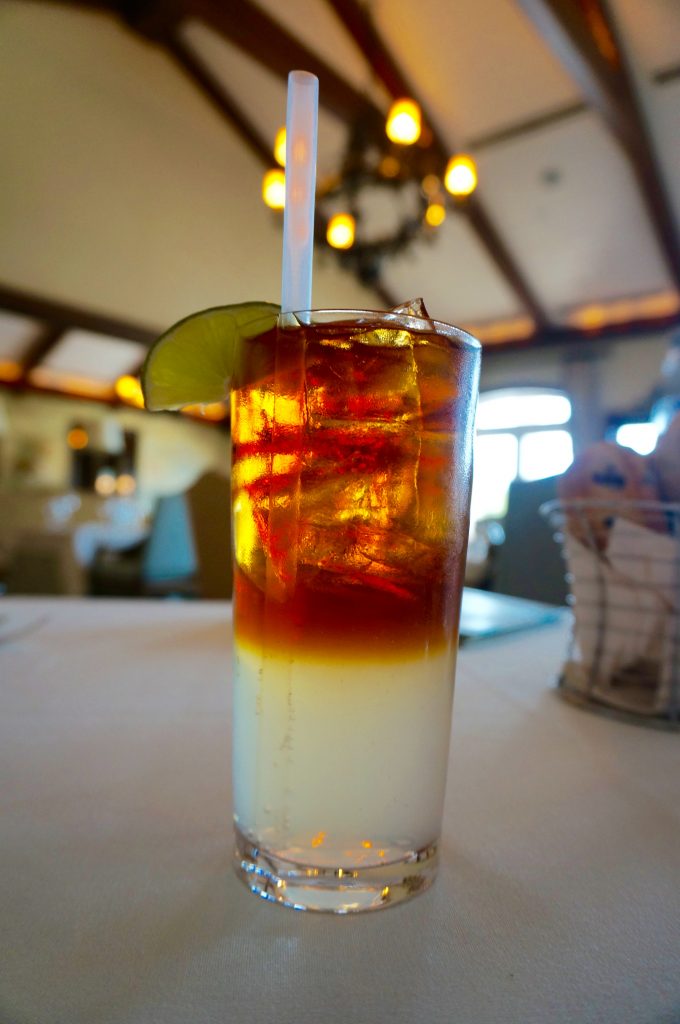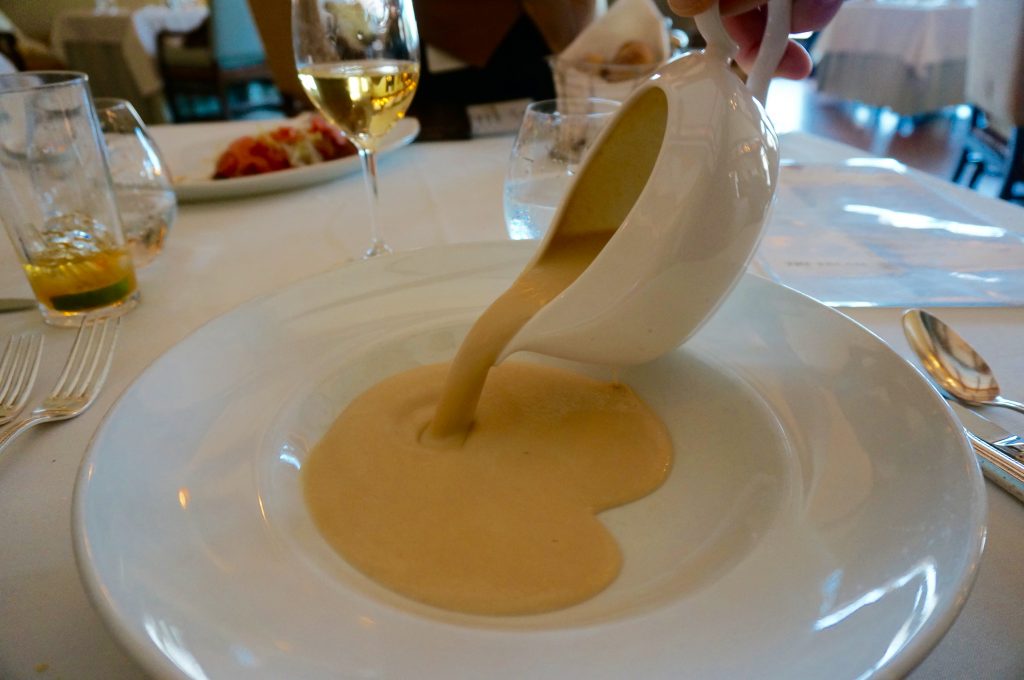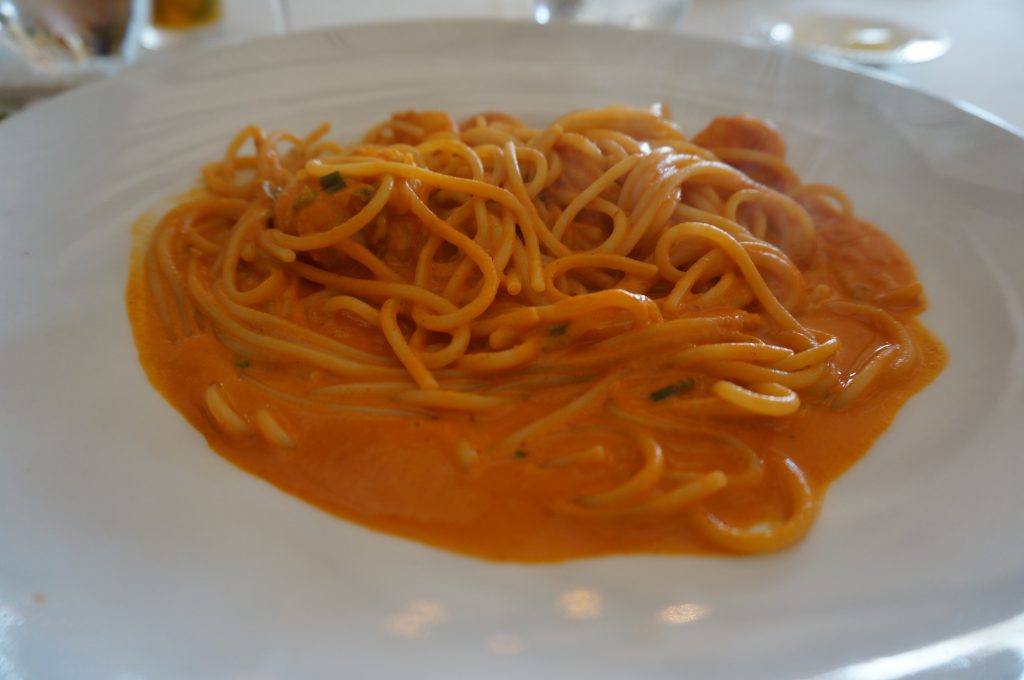 Another perk to this hotel is the golf cart access. Guests can enjoy complimentary shuttle service to the golf clubhouse or beach. For the more adventurous guests, like my husband and I, you can choose to scoot around on a golf cart to get from one hotel attraction to the next. In the late afternoon we enjoyed zipping through green golf course grounds down to the private beach. Tucker's Point is home to the largest private beach on the island of Bermuda. Here you can put your toes in the pink sand and watch the sun creep down over cotton candy clouds – the sunset is spectacular, ladies.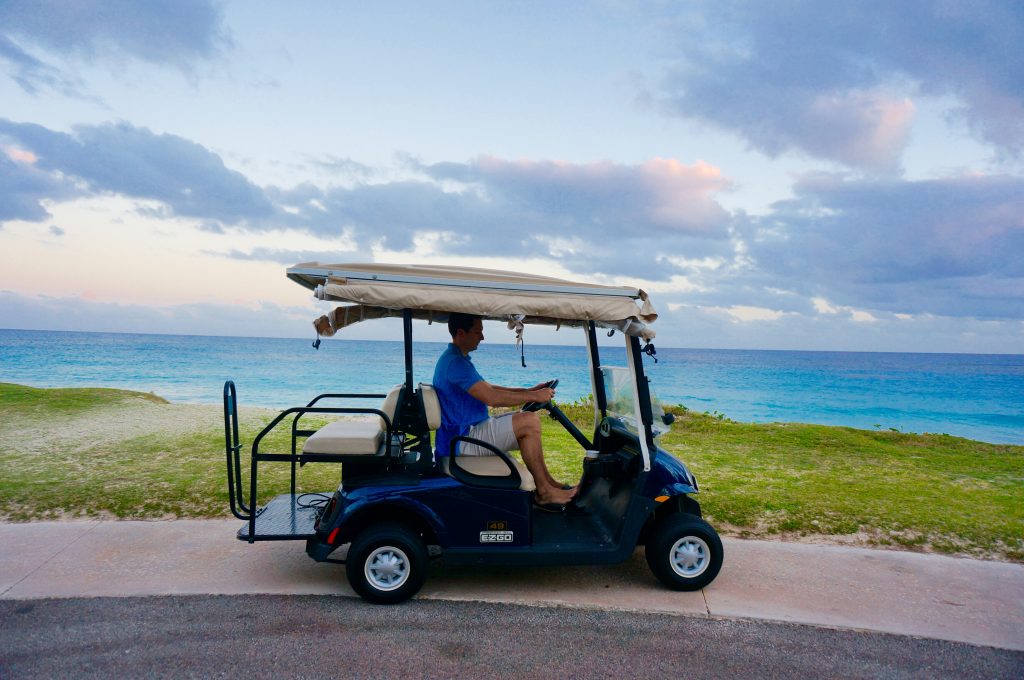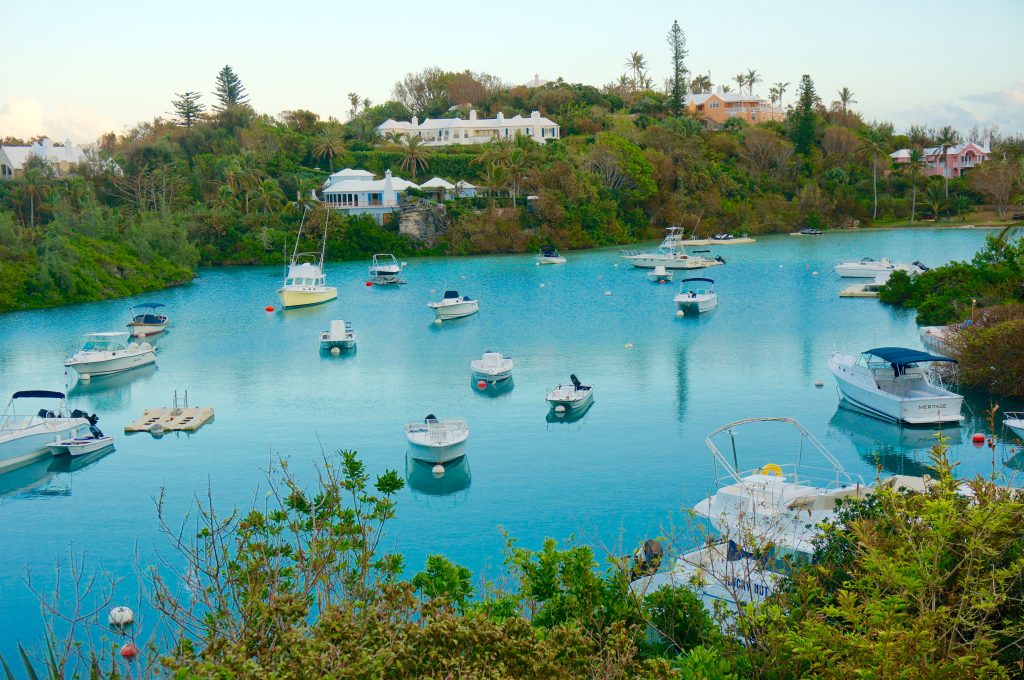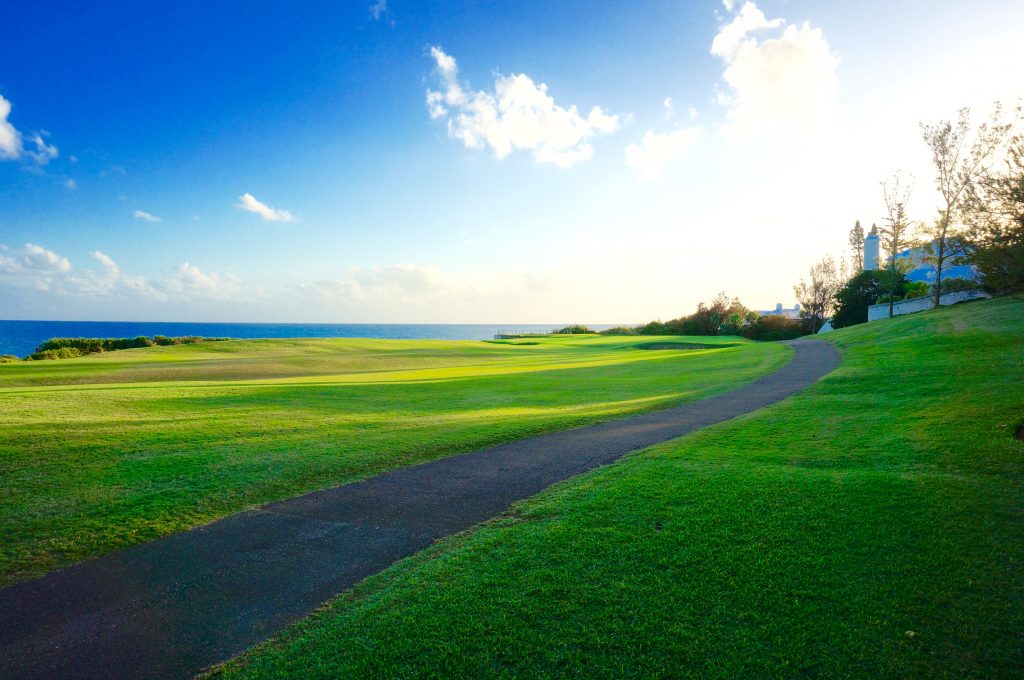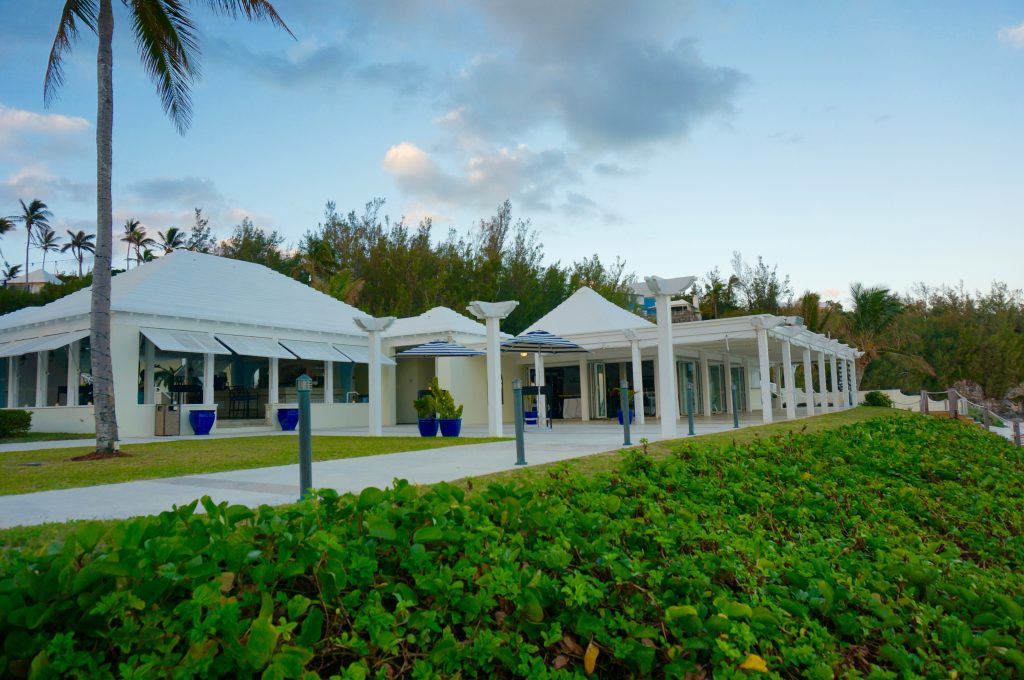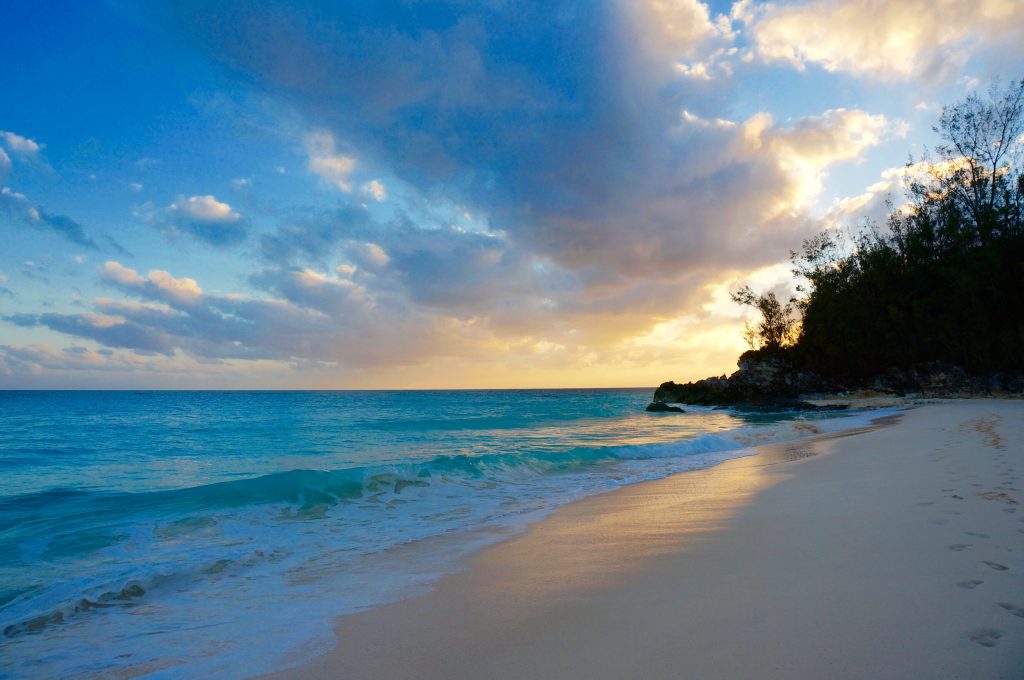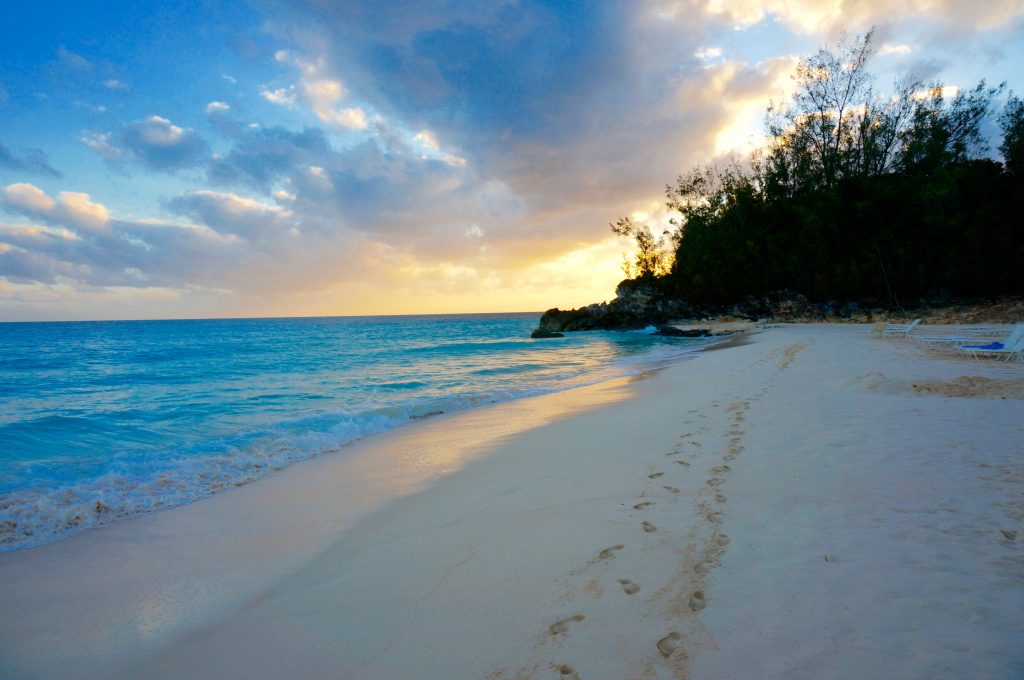 At night the hotel is lit by candles and classic lanterns. The ambiance is mystical, forcing you to wind-down just in time for the sweetest of vacation dreams. The nightly turn-down service prepared our room with such careful attention to detail – robes and slippers by the bedside, dimmed lights, and yes, an inviting bubble bath. Can you imagine a better way to end a day on vacation in Bermuda? Perfect for couples, families and all you fabulous ladies, plan your own perfect weekend at Rosweood Tucker's Point by emailing [email protected] and tell them Ladyhattan sent you to receive special rates/perks.