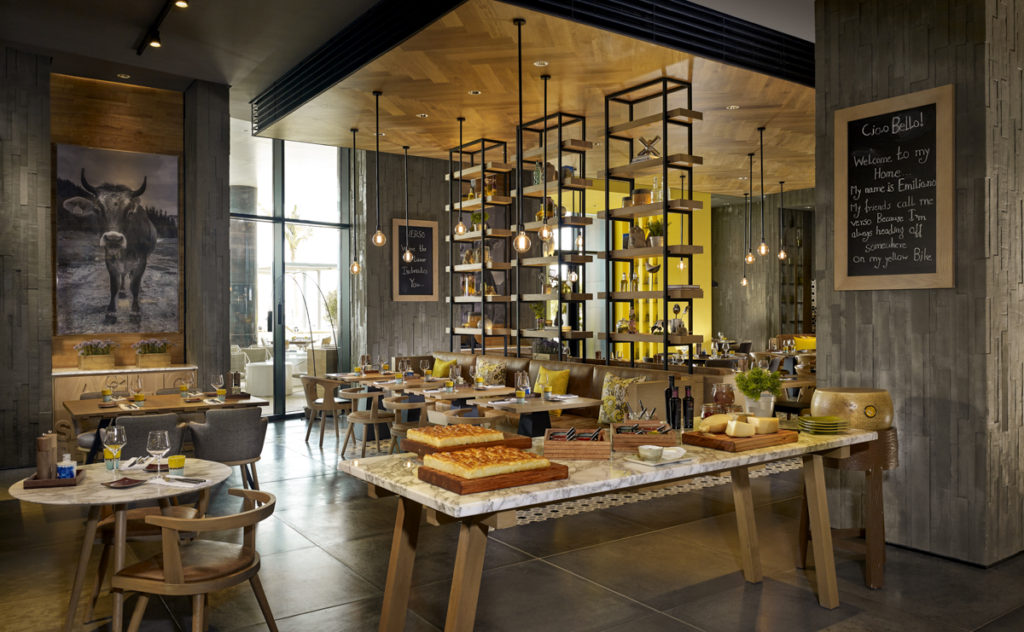 Visiting Abu Dhabi for the first time is truly exhilarating. There is a buzz and energy about this city that I have never felt before. As a relatively new city, the development of luxury hotels and attractions is currently unstoppable. I was delighted to visit Abu Dhabi during the Year of Zayed. To mark 100 years since the birth of the country's Founding Father, 2018 has been declared the "Year of Zayed" by the President, Sheikh Khalifa.
I worked closely with Visit Abu Dhabi to plan an unforgettable trip to the city during such a momentous time in history. One of the highlights of my trip was checking out a hot new hotel opening (the 5-star Grand Hyatt Abu Dhabi) where I enjoyed the best meal of my trip, and perhaps one of the best Italian meals of my lifetime at Verso.
As a member of the media and travel writing community, I often get invited to check-out new restaurants or events in various cities around the world. It's definitely an amazing perk and makes me feel a bit like Julia Roberts in the opening scene of "My Best Friend's Wedding" when she is dining at a restaurant as a New York food critic – talk about goals. Sometimes I jump on the opportunity, other times I pass because it doesn't seem like a restaurant that I would enjoy or my readers would even consider. Regardless, it's a nice perk of blogging and has allowed me to taste and review countless restaurants around the world, making me quite the foodie in the process. I can confidently say at this point in my travels, writing and restaurant reviews, that I know what I am talking about when it comes to food. So leave it to Ladyhattan to send you to the best places for food and drink.
FAMILY DINNER AT VERSO
For my last night in Abu Dhabi I was invited to dine with a fancy restaurant over at Emirates Palace. My plans drastically changed when I met the beautiful and amazing Director of Restaurants for the newly opened Grand Hyatt Abu Dhabi. Over coffee, this fabulous lady and leader in the food industry, told me about the gradual restaurant openings at the brand new Hyatt property and urged me to checkout the recent opening of Verso, a casual and cozy Italian hotspot with some of the best food in town. Intrigued by the restaurant details and authentic Italian factors (head chef and all produce come straight from Italy), I took a look at the menu and I was sold – I had to try Verso. Although I felt terrible canceling on my other plans, I had a feeling that this would be a special meal in Abu Dhabi and followed my gut to dine with Verso.
Special meal indeed, as I can say with confidence that Verso was the tastiest dining experience of my entire trip through United Arab Emirates. Welcomed by the warm ambiance of the inviting décor and casual atmosphere, I was immediately comforted by the laid back nature of such a fine dining option. My family joined me for dinner and we were immediately greeted by the homemade focaccio bread, a plate of chef selected cheese and a fine Chianti for pairing. Like I said, all the produce for Verso is flown in directly from Italy and the head chef, Marco Pistillo (photographed below), hails from Italy as well. So although you may be in the Middle East, it felt as if we were right in the heart of Rome by way of tastes and smells.
The instagramable Verso setting houses bold, contemporary décor with marble and oak wood accents and large rustic tables to seat bigger groups. My family felt like we were right at home in a luxurious kitchen where we could watch the chef and his team hard at work. With a casual vibe buzzing throughout, the warm and friendly staff encouraged us to share a few items "family style" to taste the variety offered by the plentiful menu.
We sampled a few house pizzas, pastas and salads. Everything was delicious but you cannot go wrong with the Burrata, Gnocchi Gorgonzola, and Contadino Pizza – all amazing choices. Those with a sweet tooth can relish desserts including, a selection of homemade gelato with condiments, assorted sweets from the dessert counter and treats beyond. Yes, photographed below you will see the dessert counter which urges guests to forget the diet and indulge in a few treats.
Scroll on down below for glimpses of my dinner experience and more information on the renown brunch service at Verso.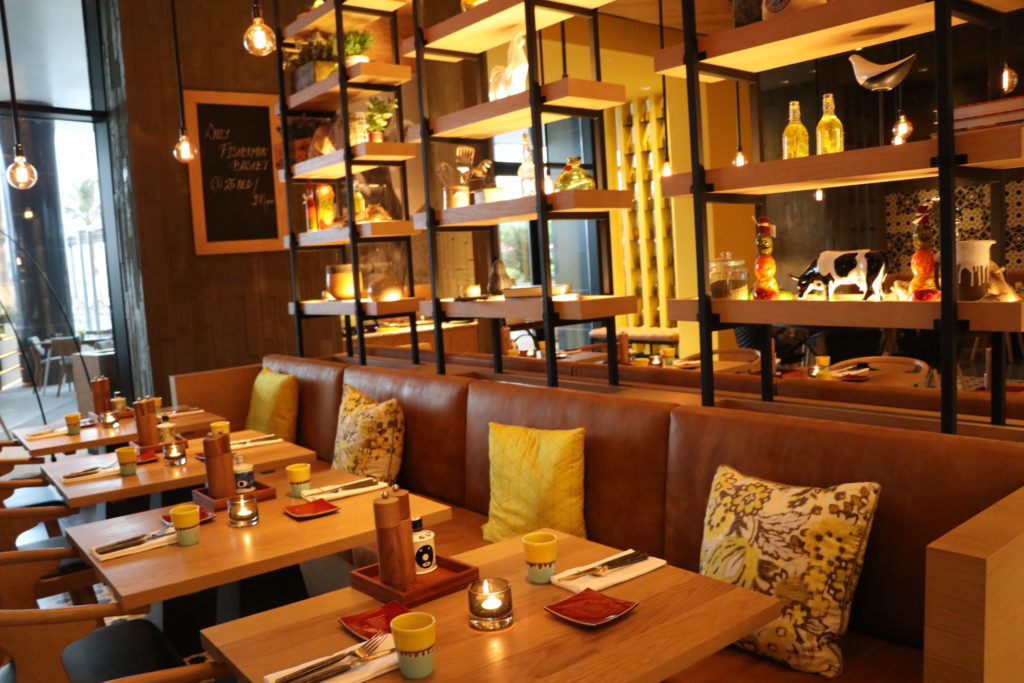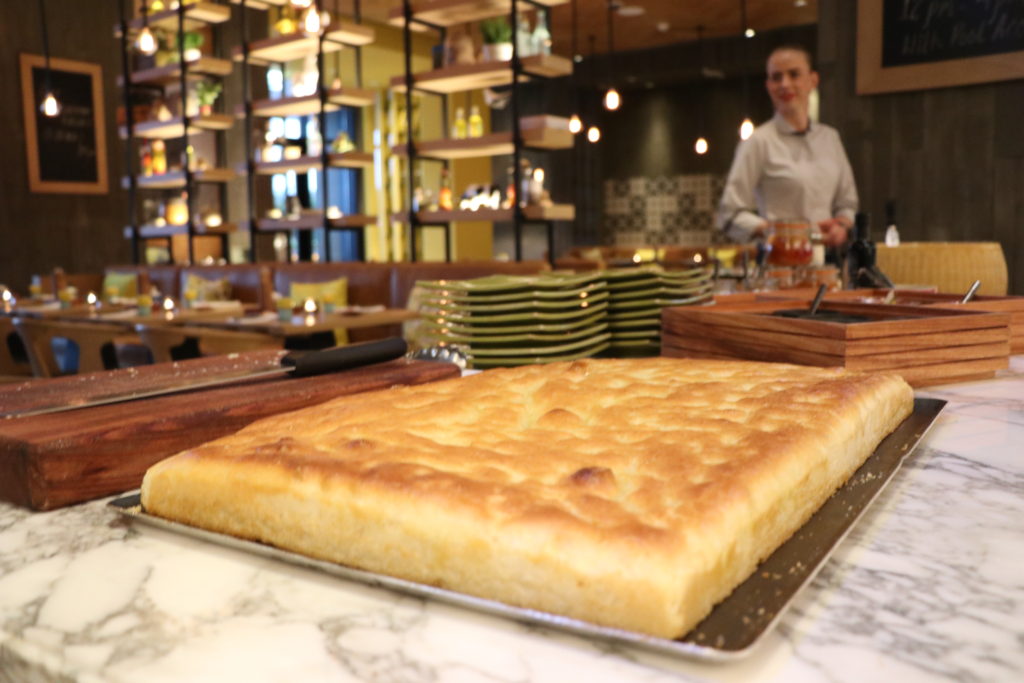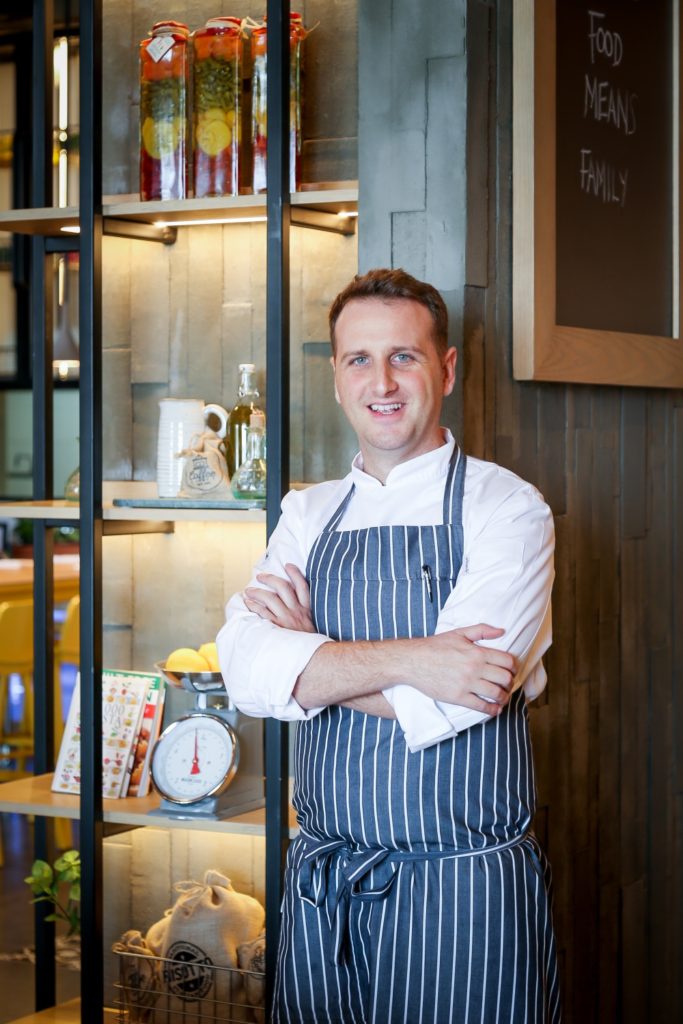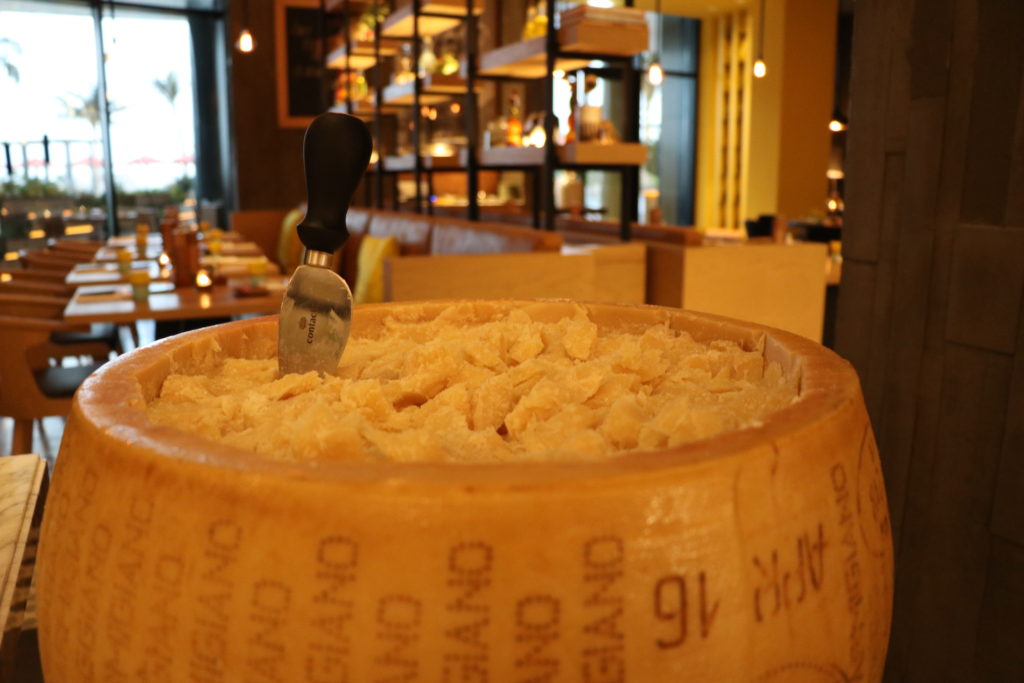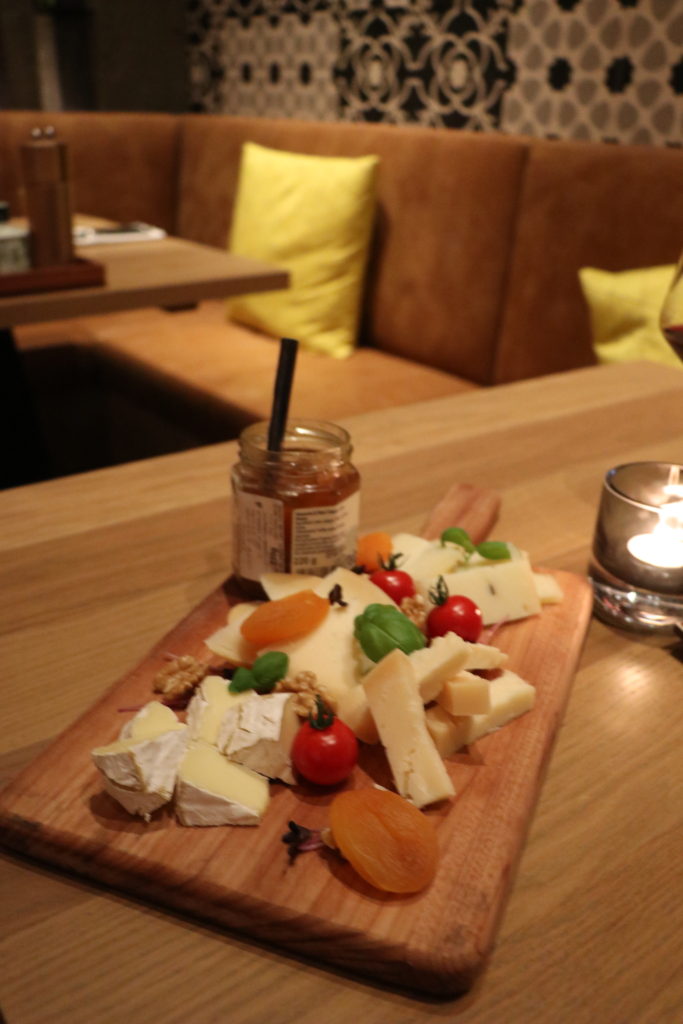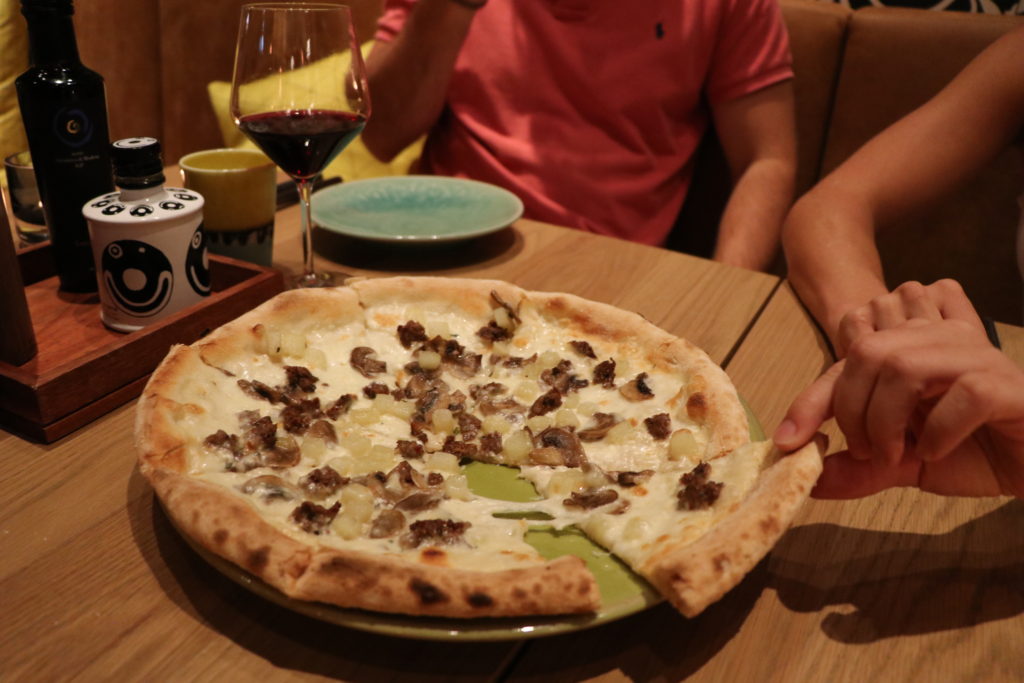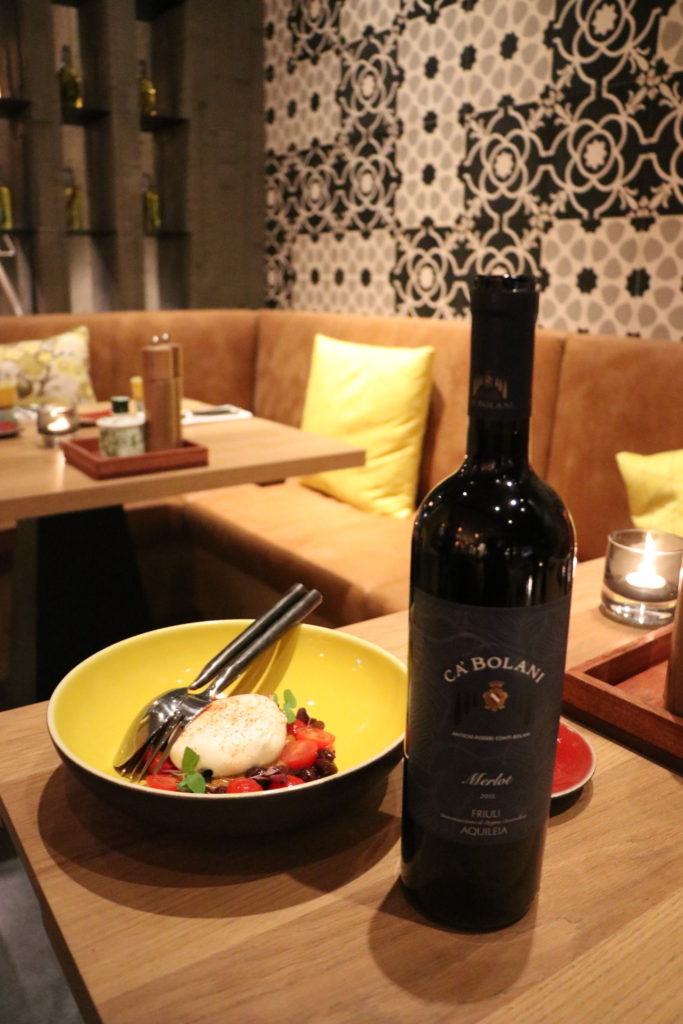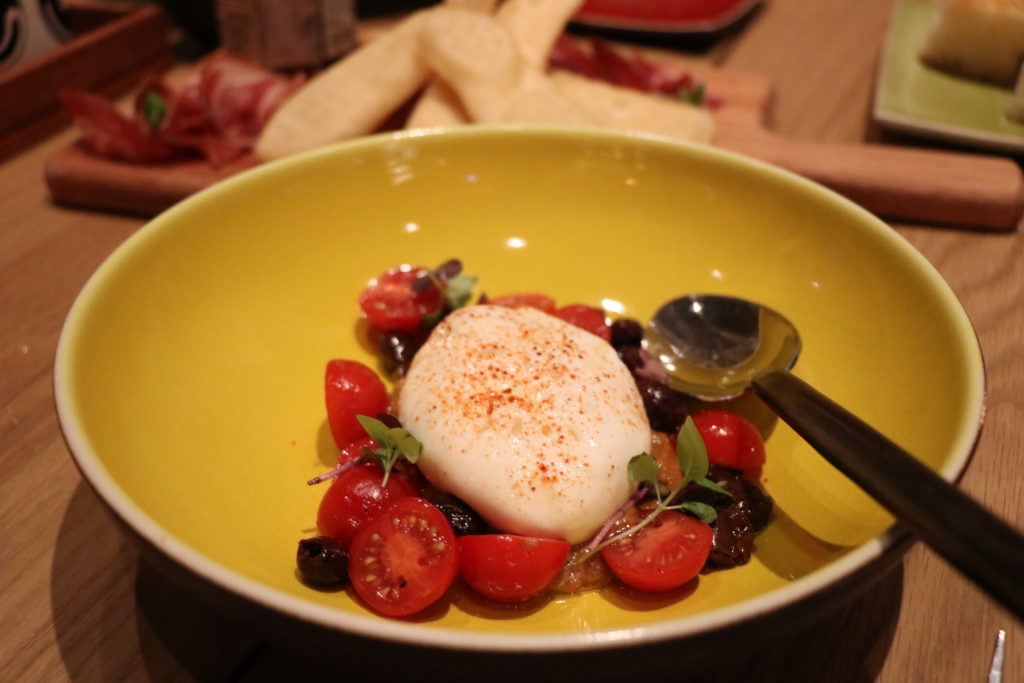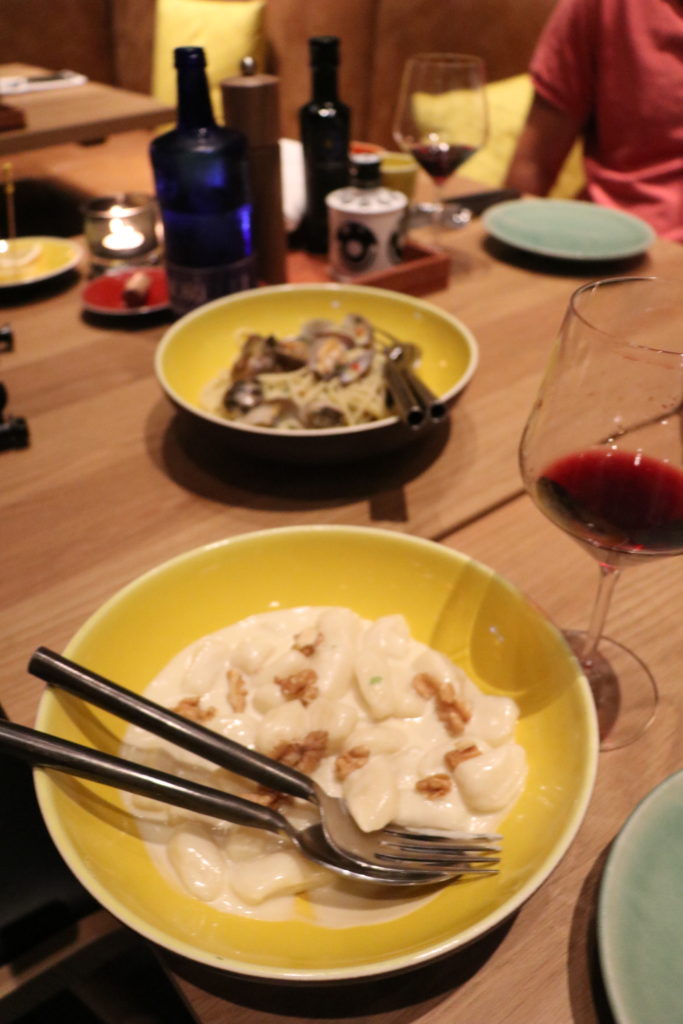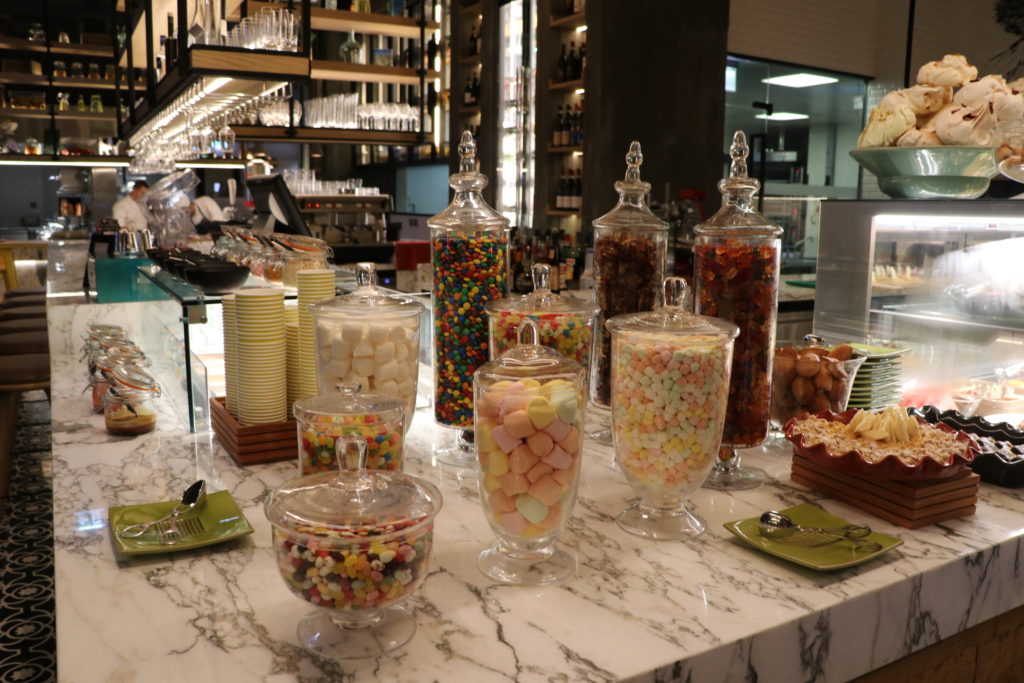 BRUNCH AT VERSO
Yes, that is right, the brunch at Verso has been the talk of the town and guests are gushing over the fun poolside dining experience the space offers. The newly opened Verso restaurant takes Saturday brunch to the next level, presenting a spectacular buffet 'The Italian Way' with complimentary pool access per guest. Brunch-goers can dine indoors or alfresco, on the large outdoor terrace, and even take a refreshing dip in the vast infinity pool. Little ones can join their parents for the fun-filled afternoon surrounded by colorful, bistro ambiance and genuine hospitality.
Verso's fresh, wholesome brunch presents tasty dishes packed full of flavor. There are endless fruits, cheeses, pastries, homemade breads and cakes, in addition to all the Middle Eastern delights such as hummus and marinated vegetables. Aside from the bountiful buffet options, guests can always order a la cart from the menu to get a hot egg or pancake dish of their choice. A mix of favorites cooked at multiple, interactive live stations invite taste buds on a captivating tour of Italy. The Saturday feast includes a variety of entrées featuring Seafood on Ice and Eggplant Parmigiana, followed by main choices such as Lamb Shank Ragout on Creamy Gorgonzola Polenta and Oven Fresh Assorted Tray Pizze. Yum!
To complement the food, guests are served a diverse range of beverages, tasty mocktails and juices. The weekend Brunch package options include 'Soft', 'Bubbly' or the 'Pitcher' package, availing free flowing signature Tuscan Sangria, Birra Moretti and Spicy Bloody Mary, evoking the Italian state of mind. If you are visiting Abu Dhabi for business or leisure, this is the ultimate pick for a brunch or casual dining experience with friends, family or colleagues. Since opening just a few weeks ago, Verso is constantly running specials to attract friends and families for a visit, including free food for all children under 12 – wow, what a deal for families!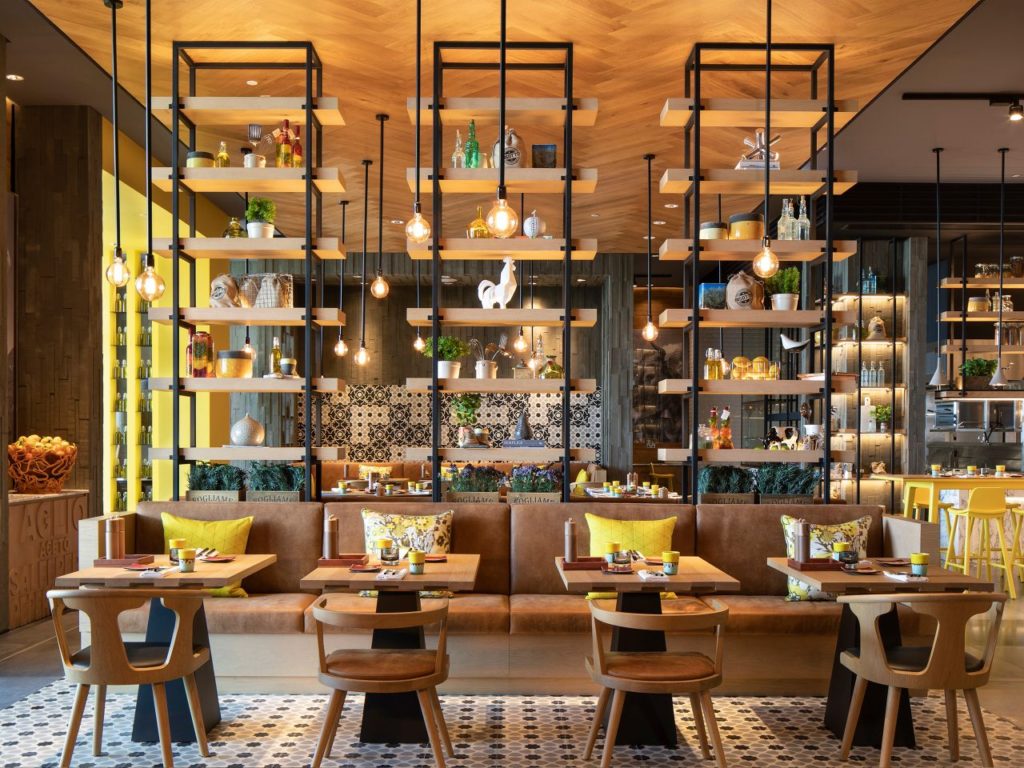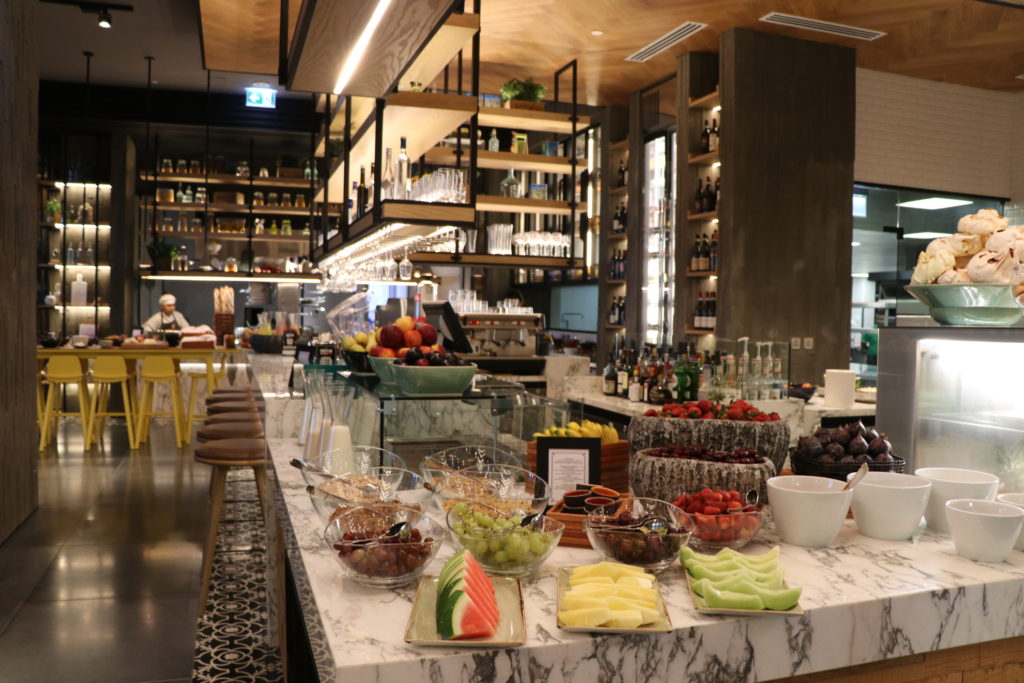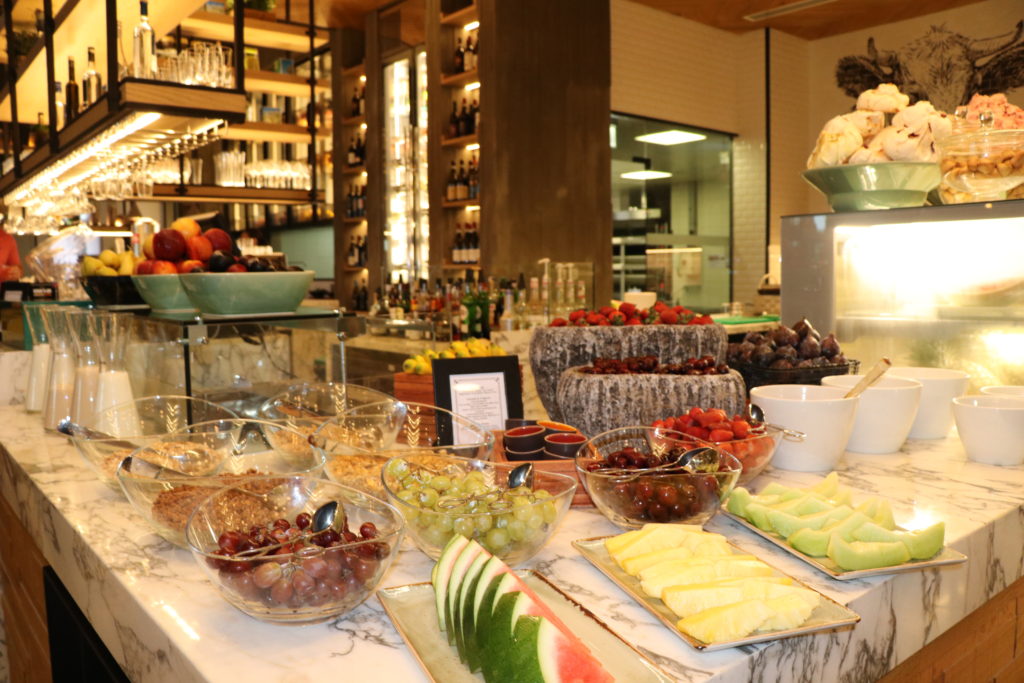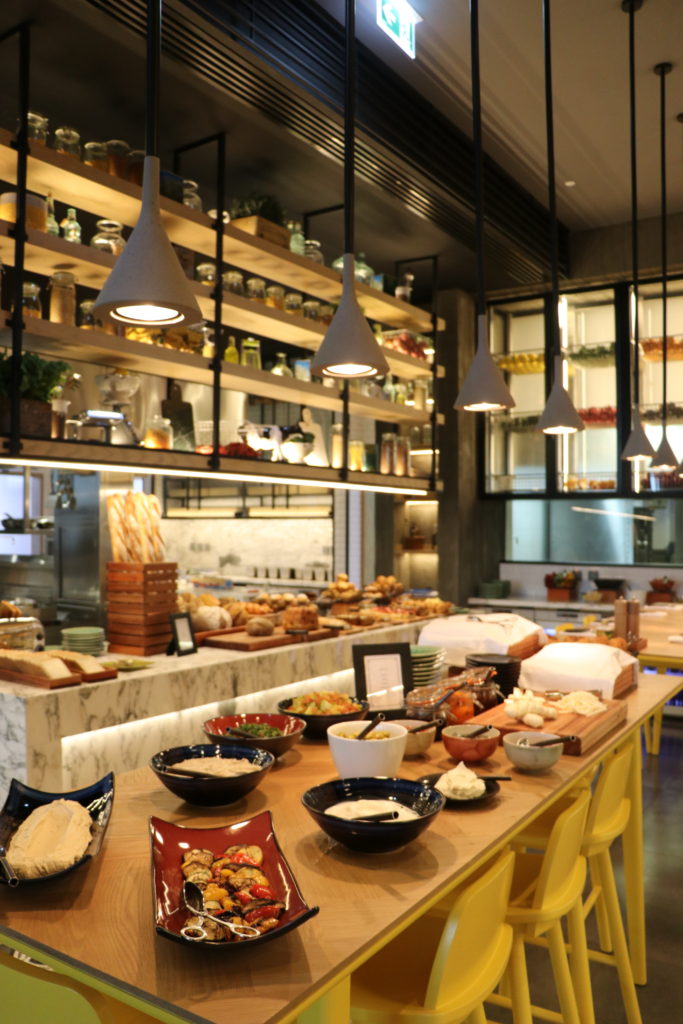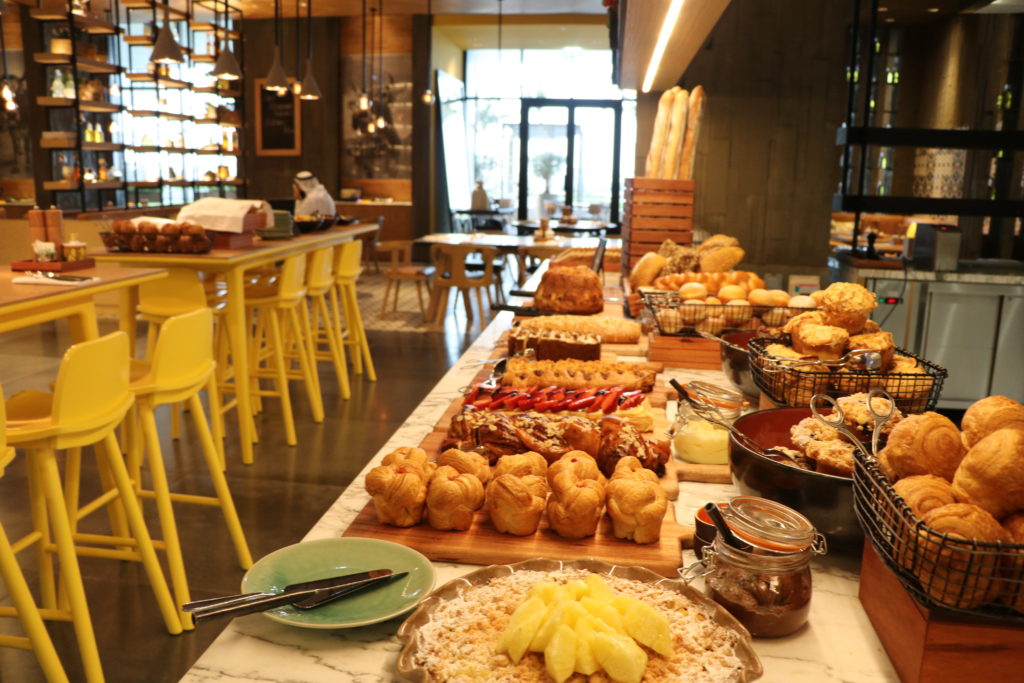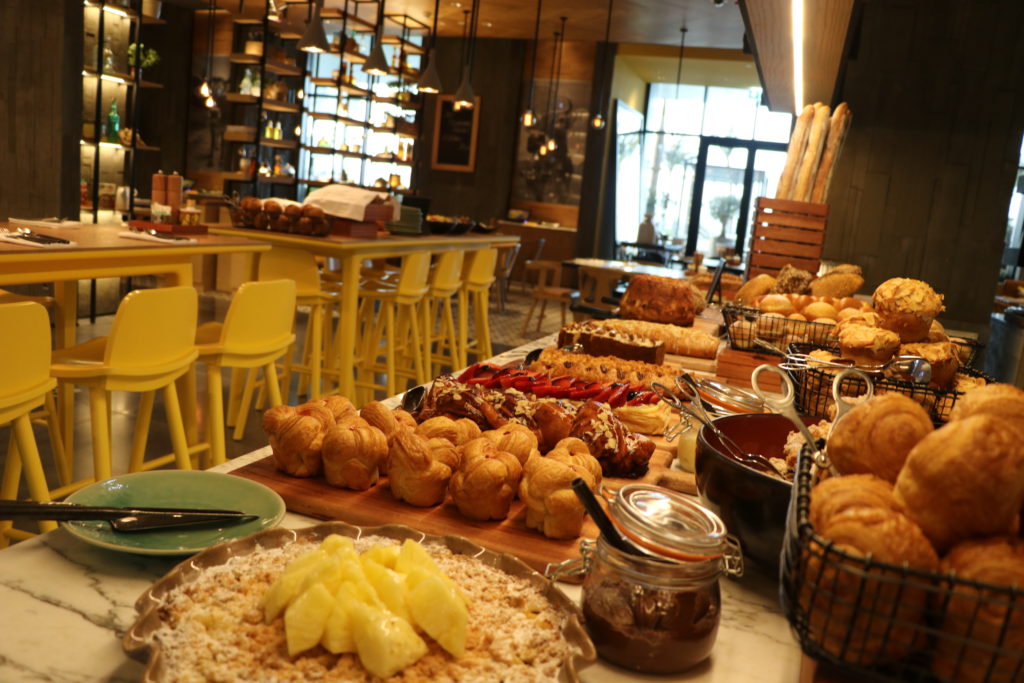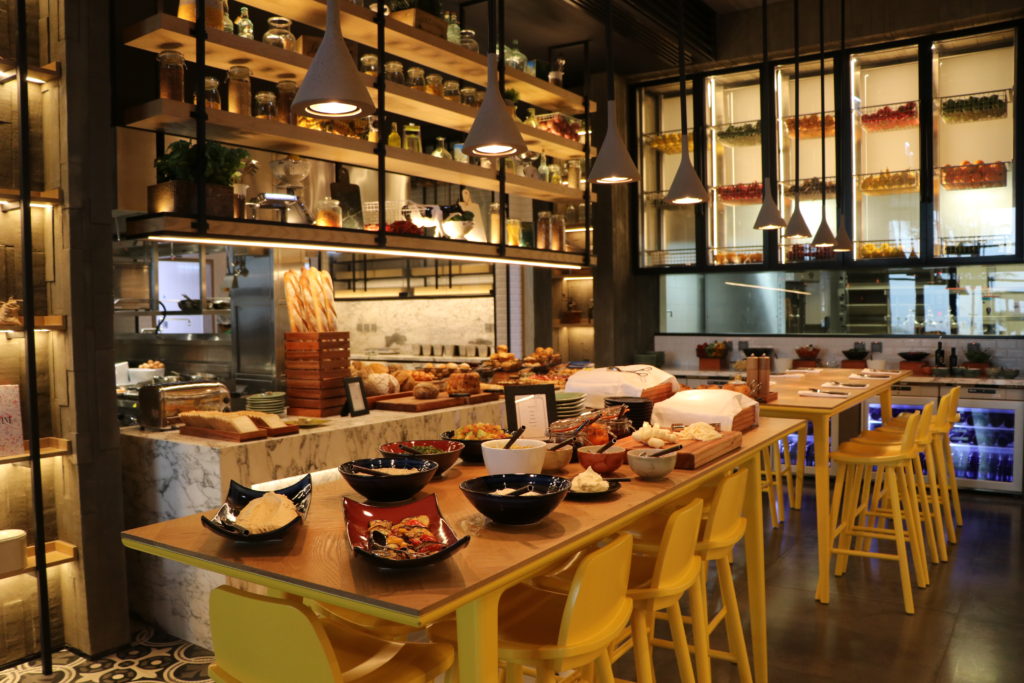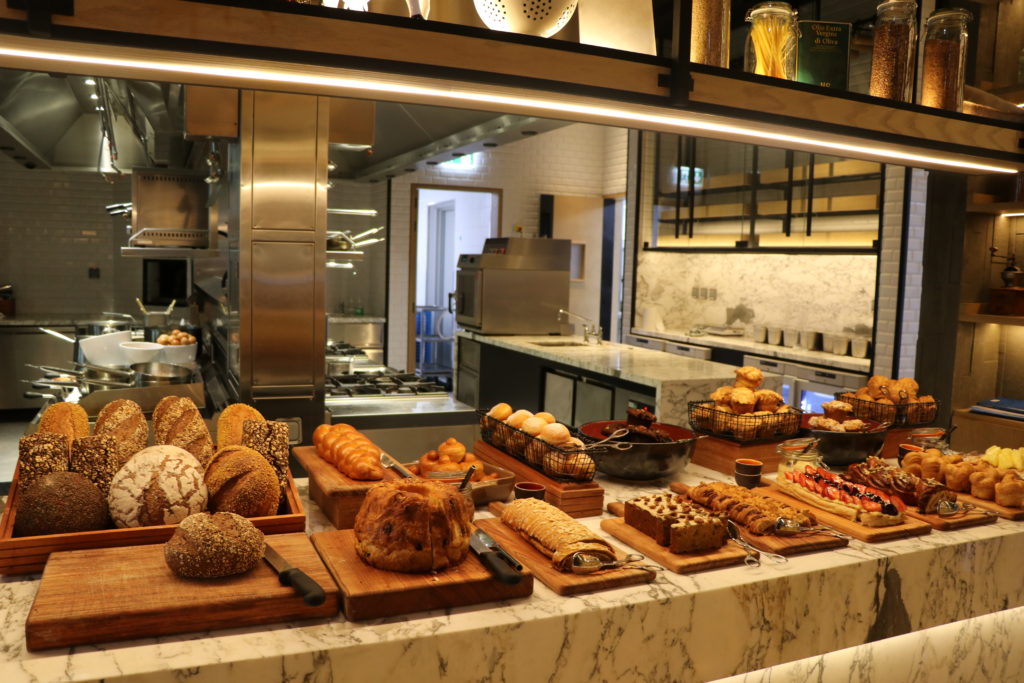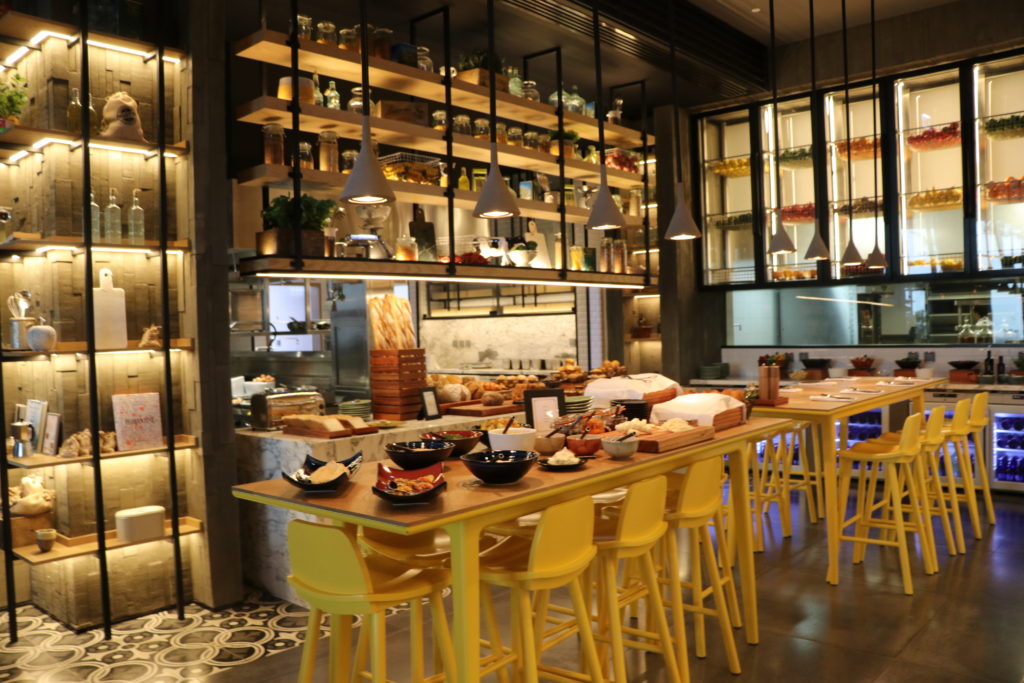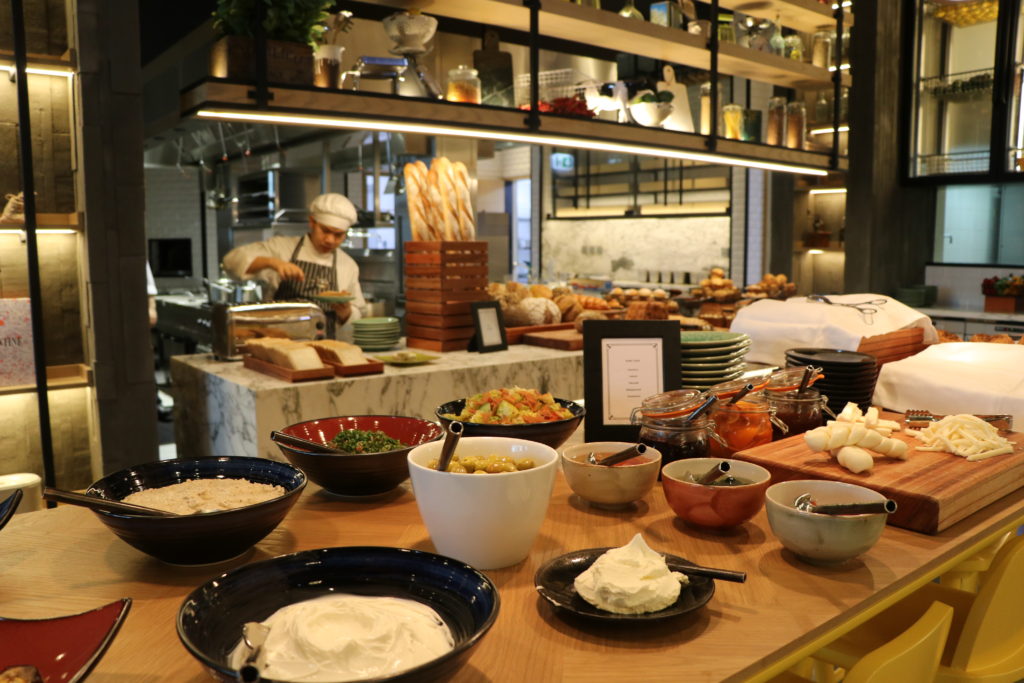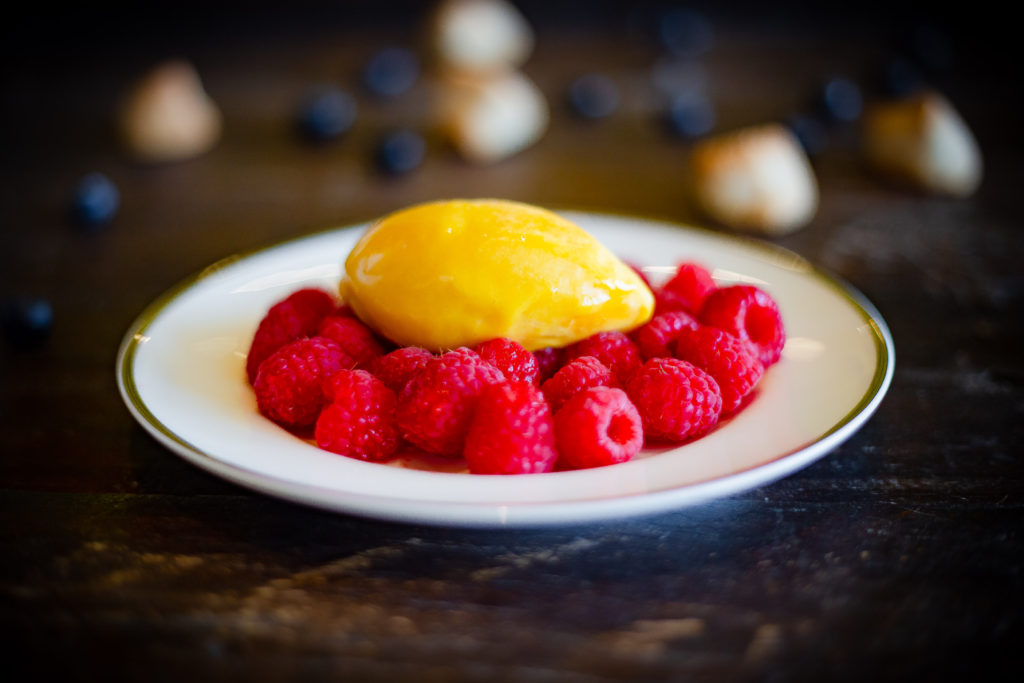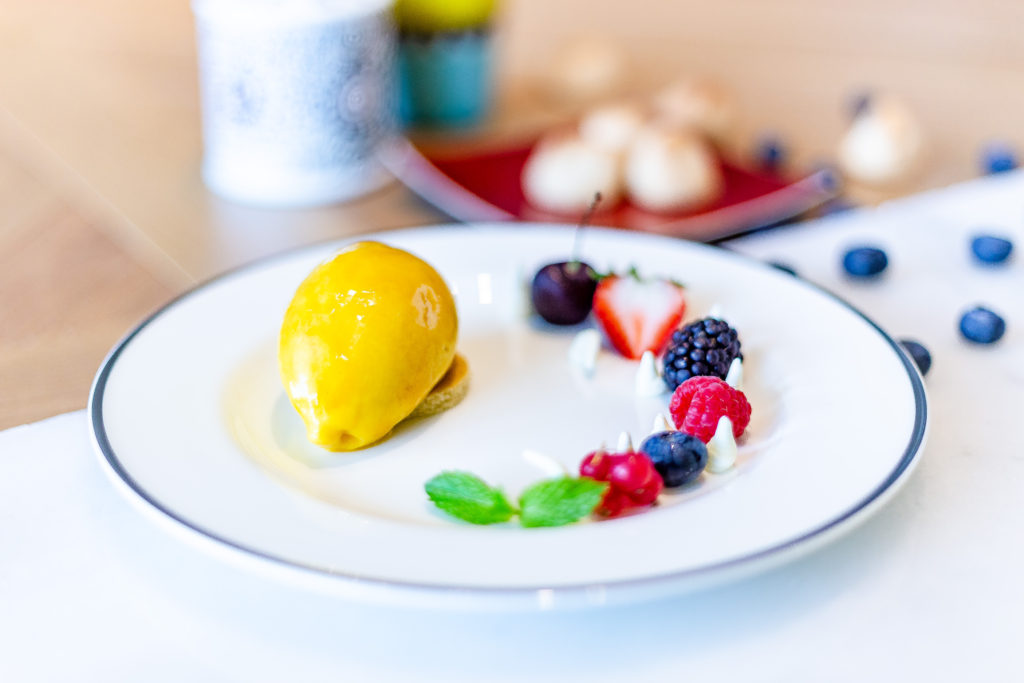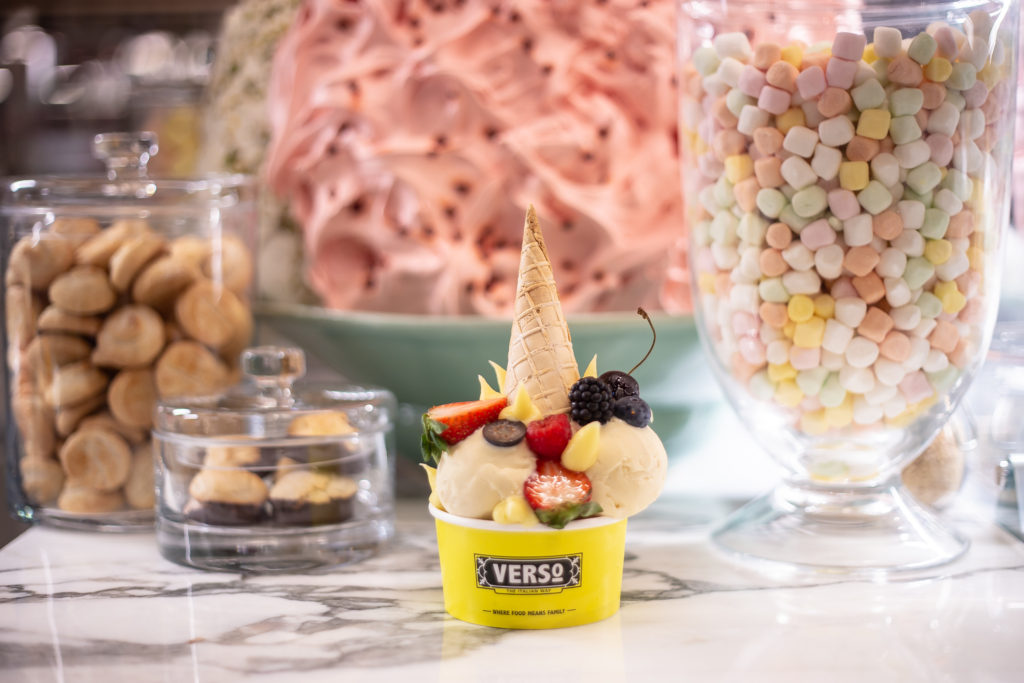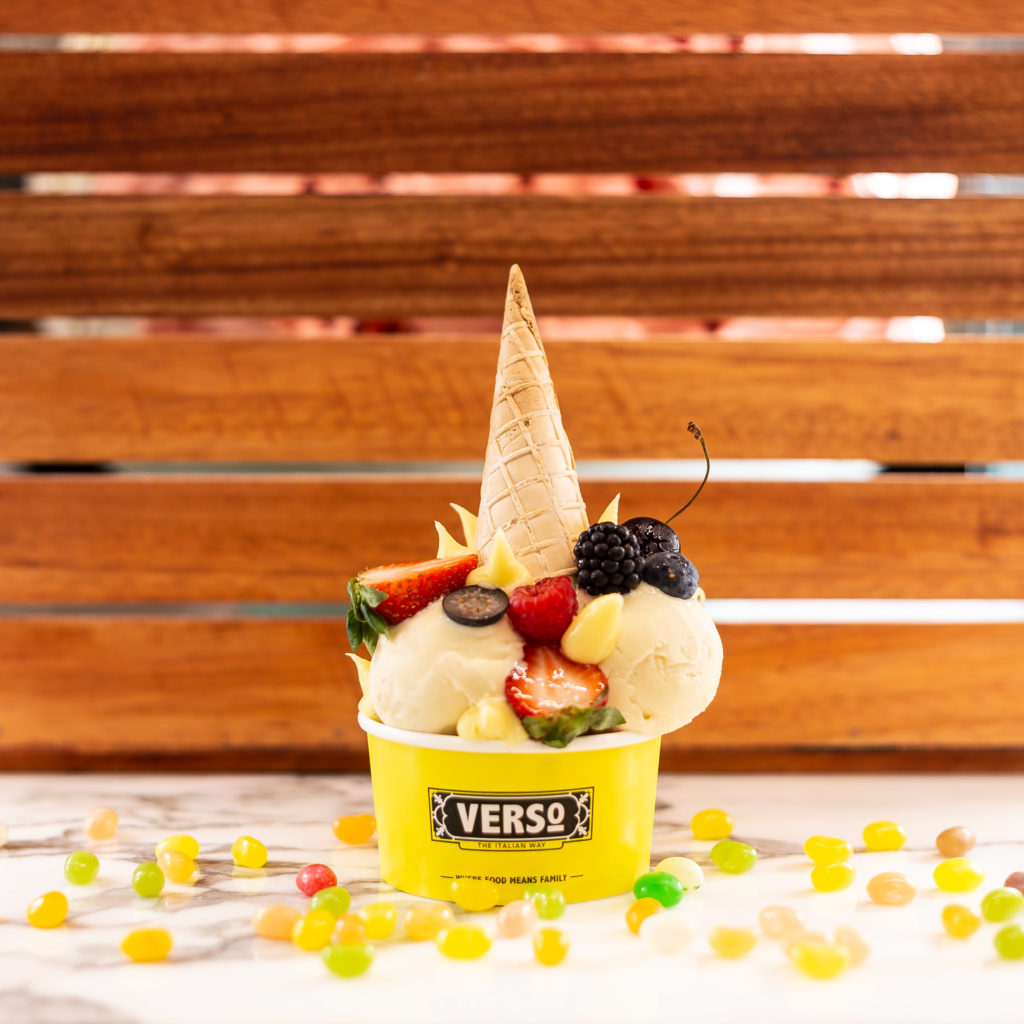 I highly recommend and look forward to returning to the Grand Hyatt and Verso on my next visit back to Abu Dhabi. A big thank you to my lovely friends at Verso for having my family and I for such a memorable dining experience!