Why cook in New York City when you can step outside and enjoy the thousands of remarkable restaurants this great city has to offer? Whether your a local Manhattan lady or visiting as a tourist – make a reservation at the Peninsula Hotel's Clement Restaurant for your next special night out. Delicious cuisine, an upscale atmosphere with superb service right on Fifth Avenue – it doesn't get much better than that, ladies.
With much to celebrate these last few weeks, a few of my favorite ladies and I were treated to a wonderful night at the Peninsula Hotel. On the second floor of this five star hotel, you are welcomed with endless arrangments of flowers and candles. We started with a glass of champagne and a few complimentary small bites. We then made our way to the formal dining space where I enjoyed a beet salad and the lobster served with stone grits. Everyone was delightfully satisfied with their choices as well as the complimentary extras we received from the friendly staff. Although a bit pricey, I would say this is well worth every penny and recommend it to all my lady friends looking for a fantastic dinner out. A date, a celebration, a family affair, a girls night, a business dinner. Not convinced yet? NYC's finest shopping is just around the corner – from Tiffany's to Henri Bendel's for some pre-dinner shopping… But seriously, look how beautiful this hotel is? Enjoy glimpses of this Manhattan Treat below.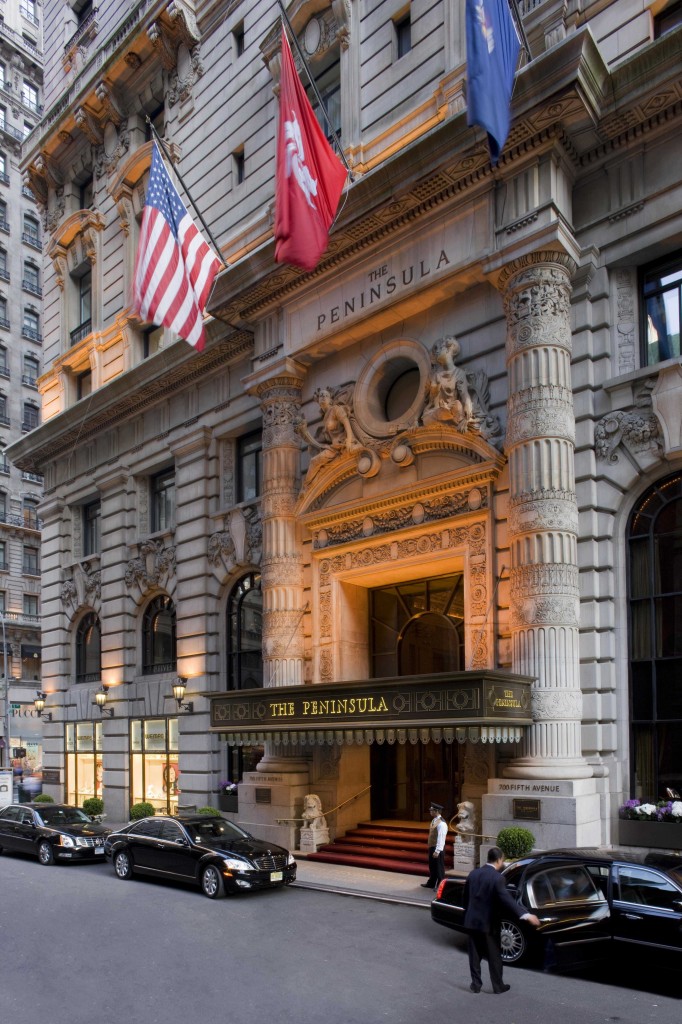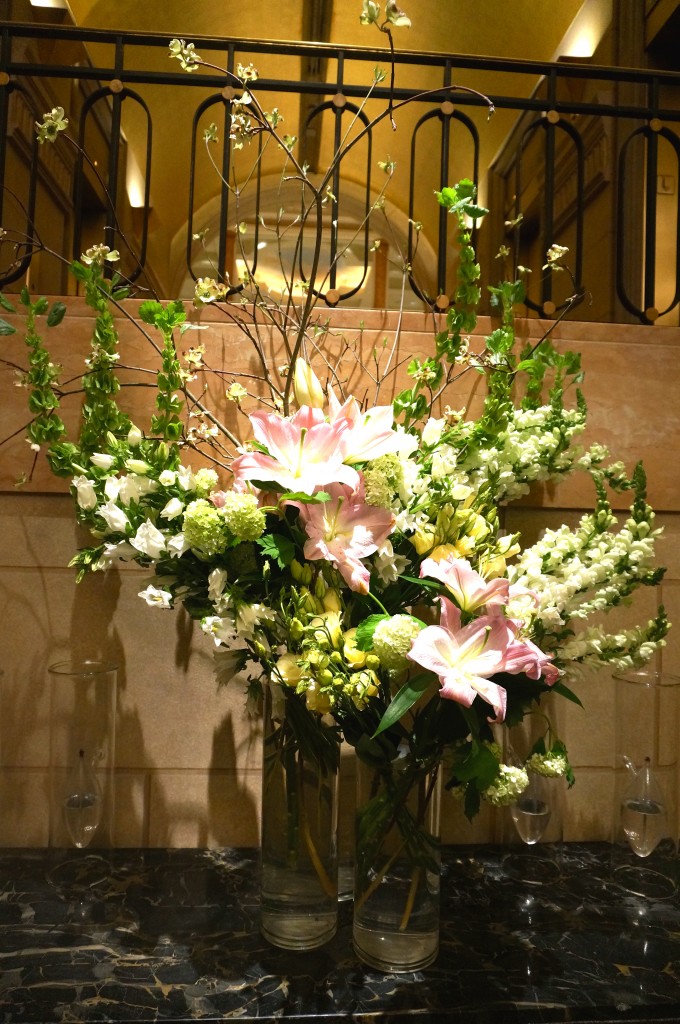 We loved the gorgeous spread of flower arrangements on the various tables of the lounge area where we enjoyed champagne and small bites.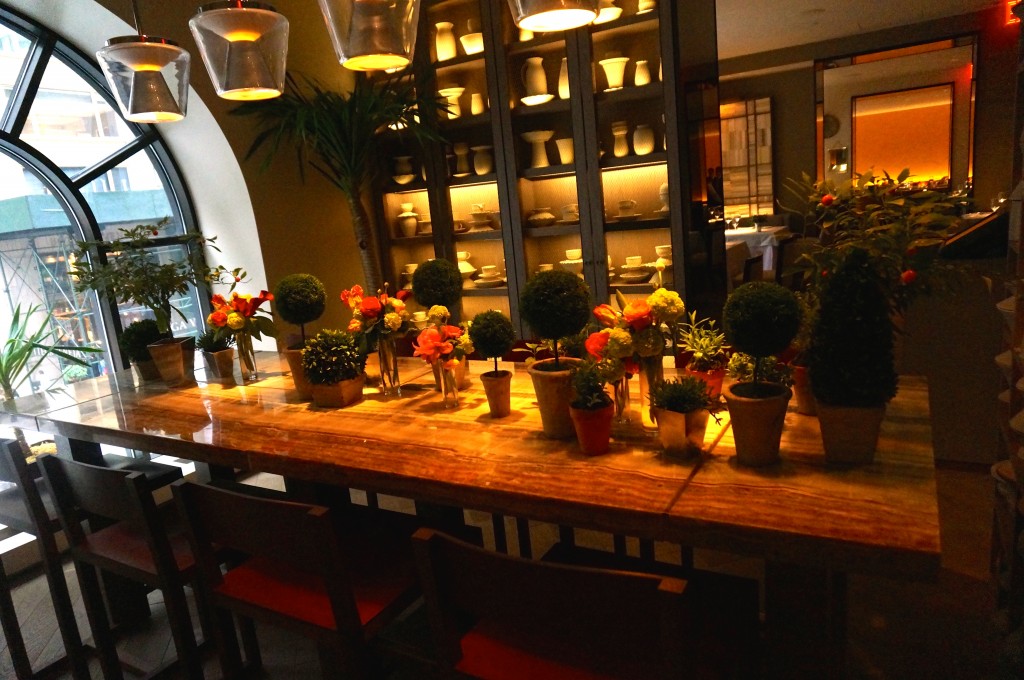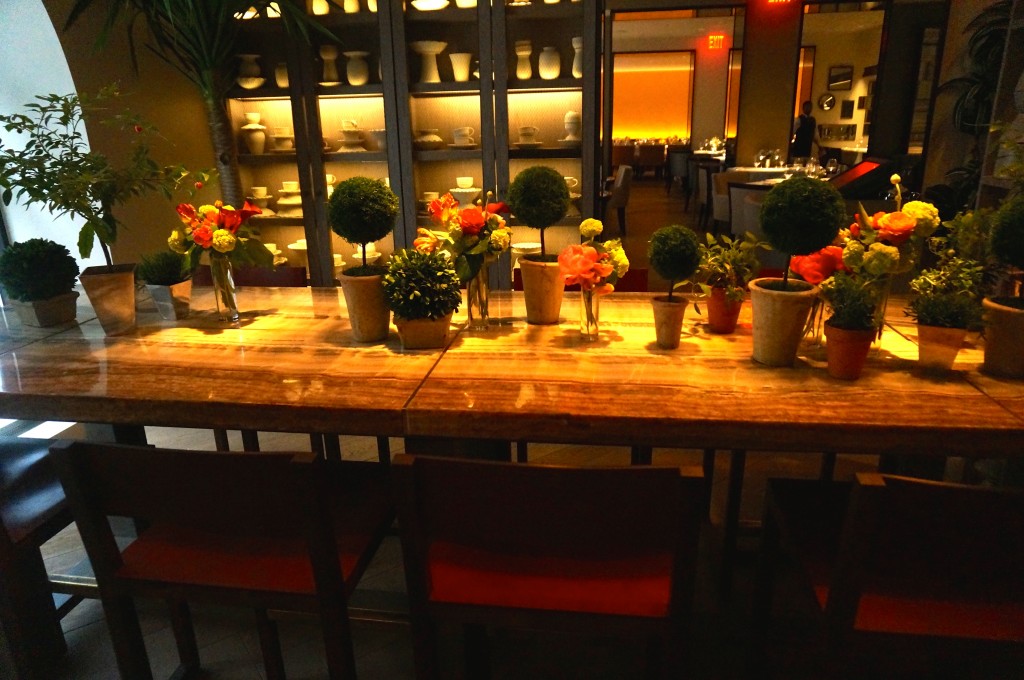 Through the lounge area, here is the main dining room.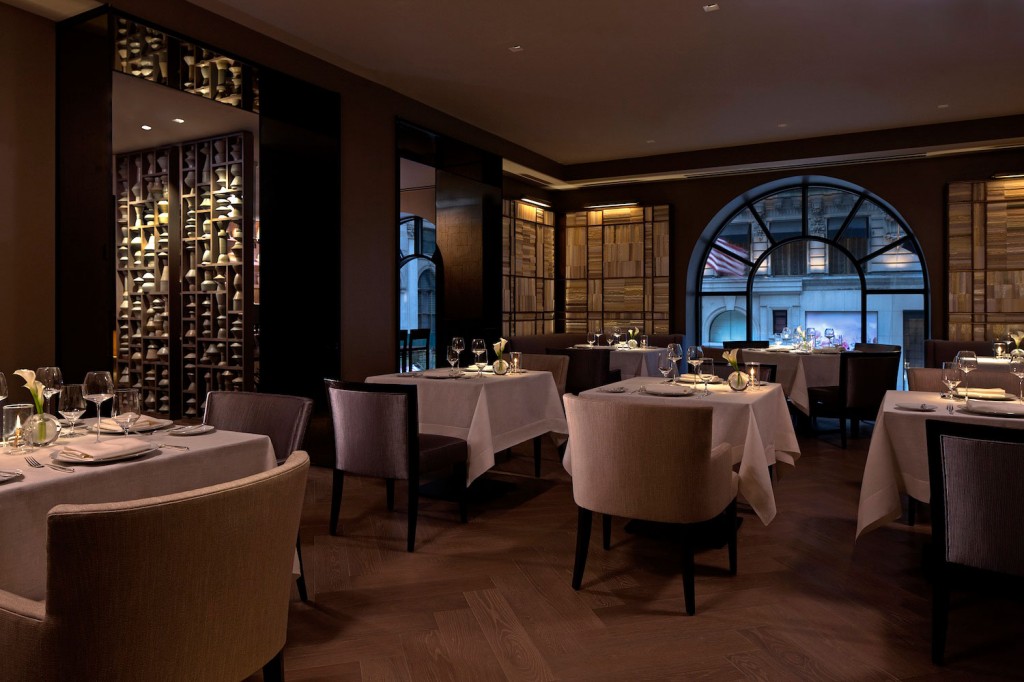 The main course favorite – lobster served with stone ground grits and white asparagus.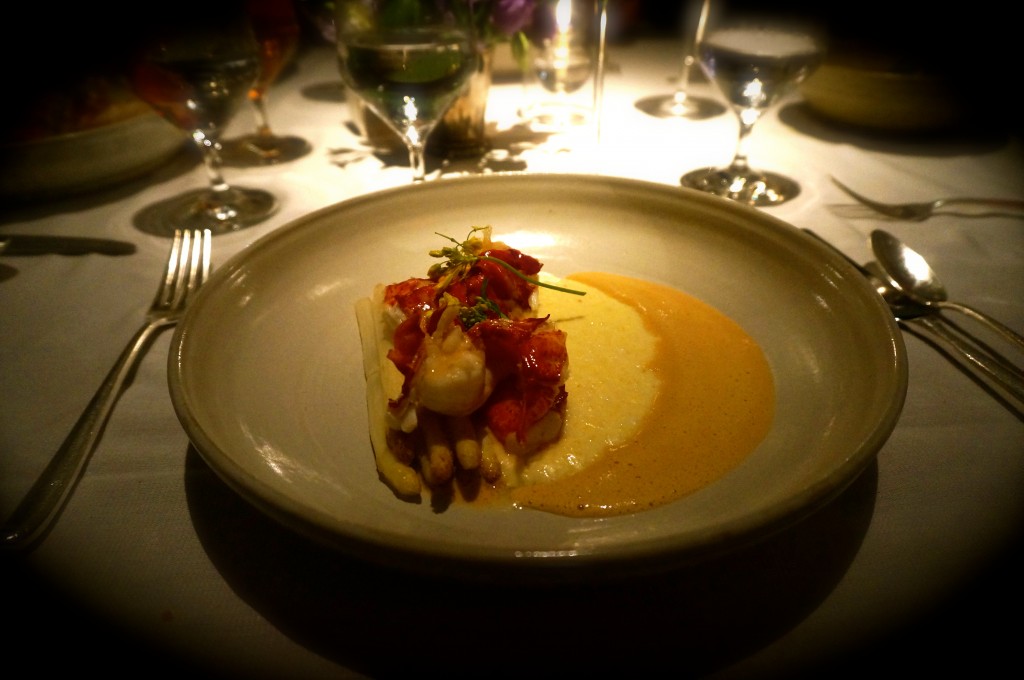 Other lady favorites to consider while dining at Clement:
Start with the oysters served with caviar
Mushroom soup with gruyere cheese
Black sea bass in a roasted duck broth
Lamb with 

rhubarb syrup

Finish your meal with something sweet… we loved the "Hudson Apple Crisp" served with 

cranberry pecan crumble, orange buttermilk ice cream 
Clement inside the Peninsula New York
700 Fifth Avenue, New York, New York
(212) 956-2888
Click here for the menu and more details on this restaurant!
Happy fine dining to all the lovely ladies of Manhattan and beyond. Until the next Manhattan hotspot.