Well ladies, there is no denying the fact that the cold weather is here to stay for the foreseeable future. That crisp, fall-into-winter smell conjures up a mixed bag of emotions, doesn't it?! On one hand, there is excitement and anticipation for the most festive and exciting season to spend in NYC (THE HOLIDAYS!); on the other, is that feeling of dreary anxiety about the long winter ahead.
My advice: jump right into the holiday spirit (more on this to come soon), but be proactive and start planning a warm-weather getaway so you have something to look forward to during those mid-winter blues!
If you have the luxury of more than just a weekend away, why not consider the sunny and friendly nation of Costa Rica? Whether you're seeking a tree top adventure, intimacy with nature, or luxury relaxation — Costa Rica has it all!  Pura Vida!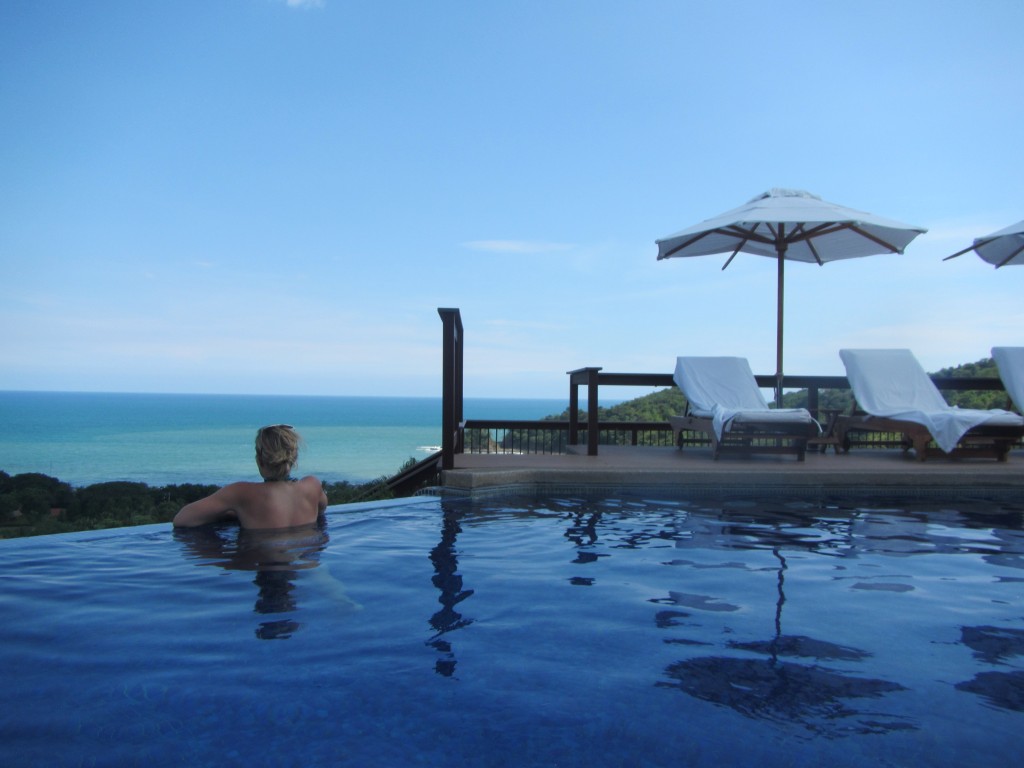 Ladyhattan's top reasons to consider Costa Rica as your warm weather destination this winter or spring:
Proximity. From just about anywhere on the east coast, Costa Rica is a 4.5 hour direct flight! Check out flights on American and JetBlue, which both fly direct to San Jose and Liberia. San Jose is the country's bustling central Capitol, while Liberia is a smaller city in the northern section of the Nicoya Peninsula that has become an increasingly popular flight destination due to its location as an easy access point to beach-front towns and mountaintops alike. The easy access to both cities makes Costa a very viable long weekend or week long trip option!






Tourist friendly, family friendly, couples friendly. The tourism industry in Costa Rica is one of the country's main sources of income, and the local population certainly know how to make travelers feel at home! "Pura Vida" is the country's slogan and encapsulates the attitudes and values of the nation. Literally translated as "Pure Life", it symbolizes the ideal of finding happiness in the simple things in life. What an incredible mindset for a nation to embrace and bestow upon visitors – one that we should aim to live every day! With both warm people and warm weather, Costa Rica is great for any lady traveling with friends, family, or that special someone
Wallet Friendly. This is an important one, ladies! Last trip, I found round-trip, direct flights for under $500 bucks! And the dollar goes a long way while you're in country. More money leftover to spend on spa treatments or ziplining…yes please!
Beauty & Nature.  One thing is for sure…Costa Ricans know how to take care of their turf! Over 25% of Costa Rica is conserved/protected territory, and they are committed to taking care of their natural beauty. How great is that? From deserted white and brown sand beaches to volcanoes, you can view nature as it was meant to be viewed.  





And if you love wildlife…where else can you get this up close and personal!?





















And those sunsets!













Activities & Adventure, or not! Whether you're looking for utter relaxation and indulgence, a juice cleanse-yoga retreat, or adventure sports — this place has it all. Feel like a day snoozing by the pool with mango margaritas and spa treatments while your beau wants to take surf lessons and go zip lining or go hiking and swimming? No problem – everyone is happy.







This lady prefers a more adventurous twist on even the most luxurious vacation — to see the most and to have control of your comings and goings, rent a car! Just make sure it has 4 wheel drive, so you're able to tackle the terrain…











I hope this has convinced you to pull the trigger and book a Costa Rican getaway today! More to come on our favorites people and places in the land where Pura Vida is the way of life!
Love,