Spring is officially here as Easter weekend approaches. The cold weather and occasional snow storms make never leaving your home an easy excuse to bail on happy hour plans, skip your monthly book club, and curl up to the comfort of carbs and Netflix. Those days are over, Lady! It's time to get out and smell the roses. New York City evolves toward the end of March as sidewalks and parks bustle again with life. Getting in the seasonal spirit, I have partnered with one of my favorite home décor shops in Manhattan, New York, to feature a few fun items that will surely brighten your home for spring.
Partnering with Mackenzie-Childs over the weekend, I previewed exciting new pieces with the help of design expert and lead manager of the New York City flagship store – Justin Brown. Thanks to the countless hours I have spent shopping here, I have always been amazed and impressed with Justin's deep knowledge and passion for these unique designer home furnishings. He makes every effort to assist new customers and long-time collectors find the perfect piece for their home, set-up a gift registry, or brainstorm ideas for festive holiday decorating. Exuding a kind and friendly demeanor, coupled with a shared appreciation for all things Courtly Check, I feel honored to call Justin a friend. Be sure to look for this handsome young man on your next visit to the grandiose city location – he is always a great source of information and will elevate any shopping experience.
Festive Easter Accents
Well, well, look what the Aurora Farm bunny dragged in… rich colors, eggs, and décor galore fills the flagship Mackenzie-Childs store. Spruce-up your home with spring spirit by purchasing the hand-painted eggs standing beautifully on coordinating pedestals. These Easter accents can be great for changing-up your dining table display or an entryway console. How about the Rabbit Topiary? The colorful pieces in this year's Easter entertaining collection are whimsical and reminiscent of Alice in Wonderland. I love how just a few accent pieces can completely transform a tablescape by bringing to life vibrant colors and dainty details that give your space character.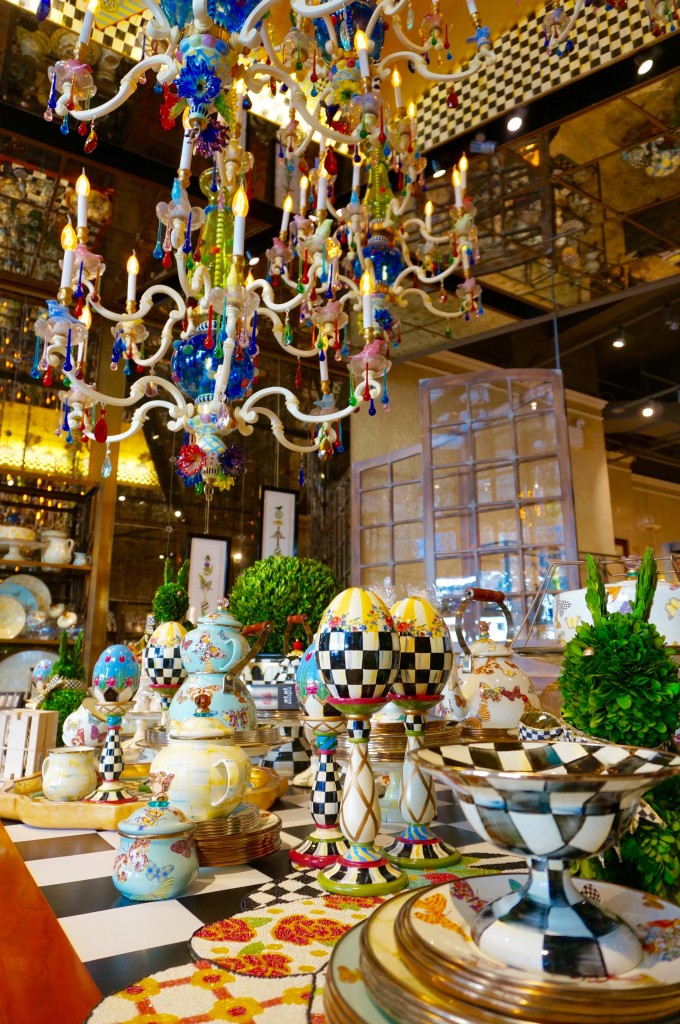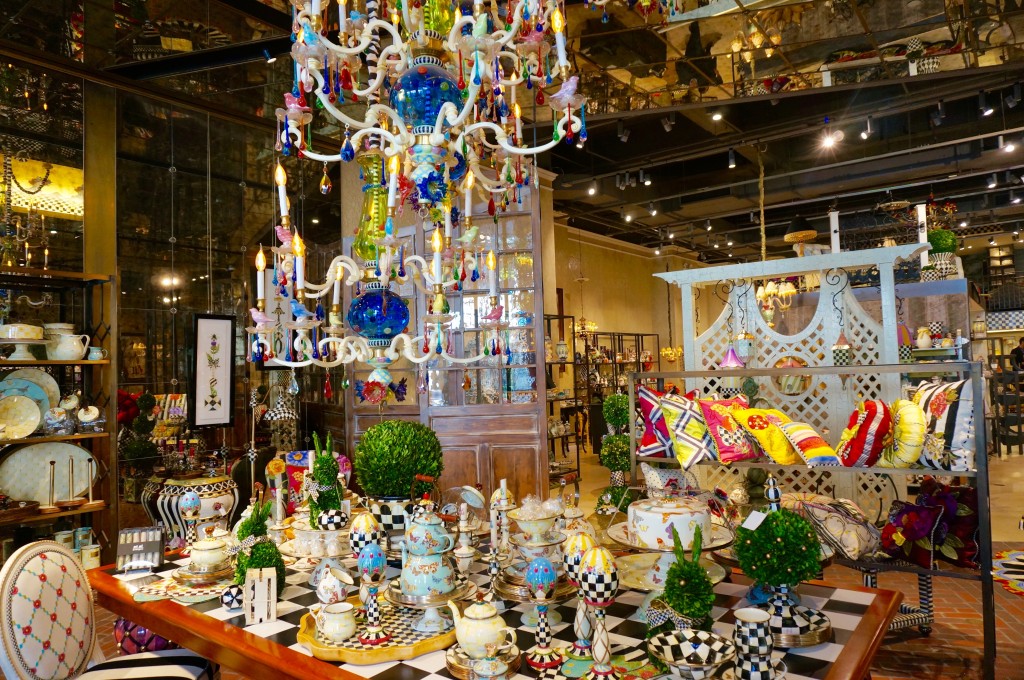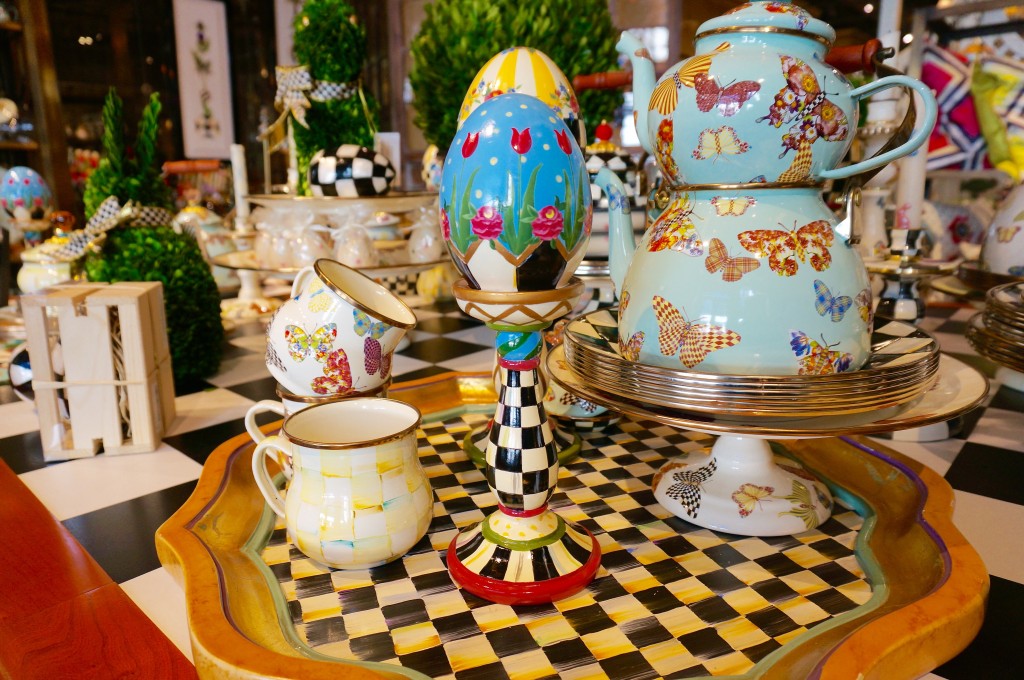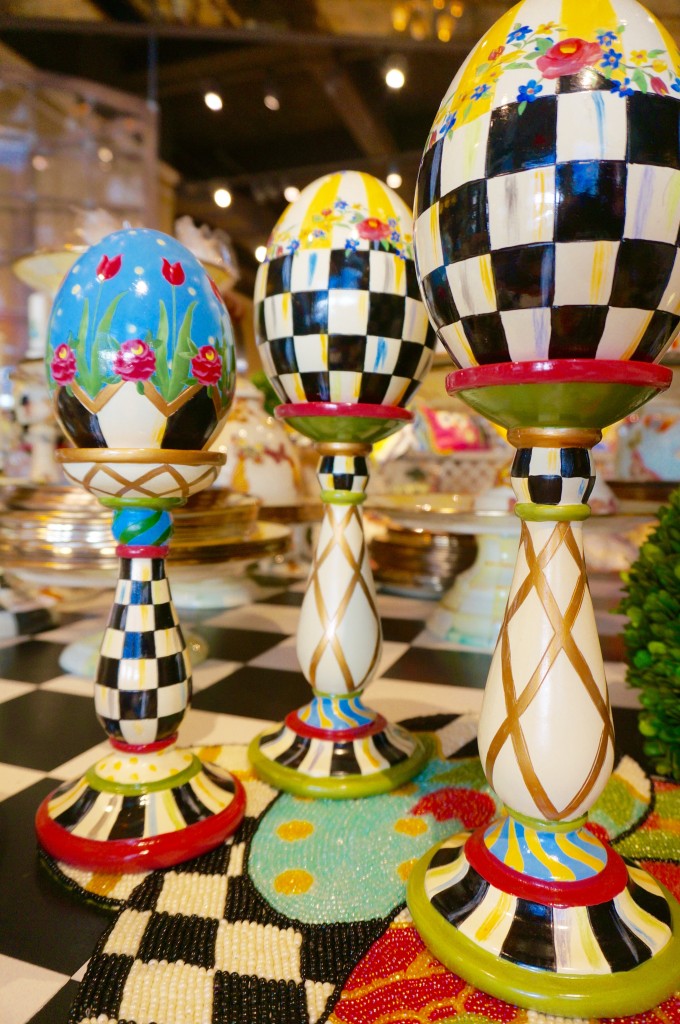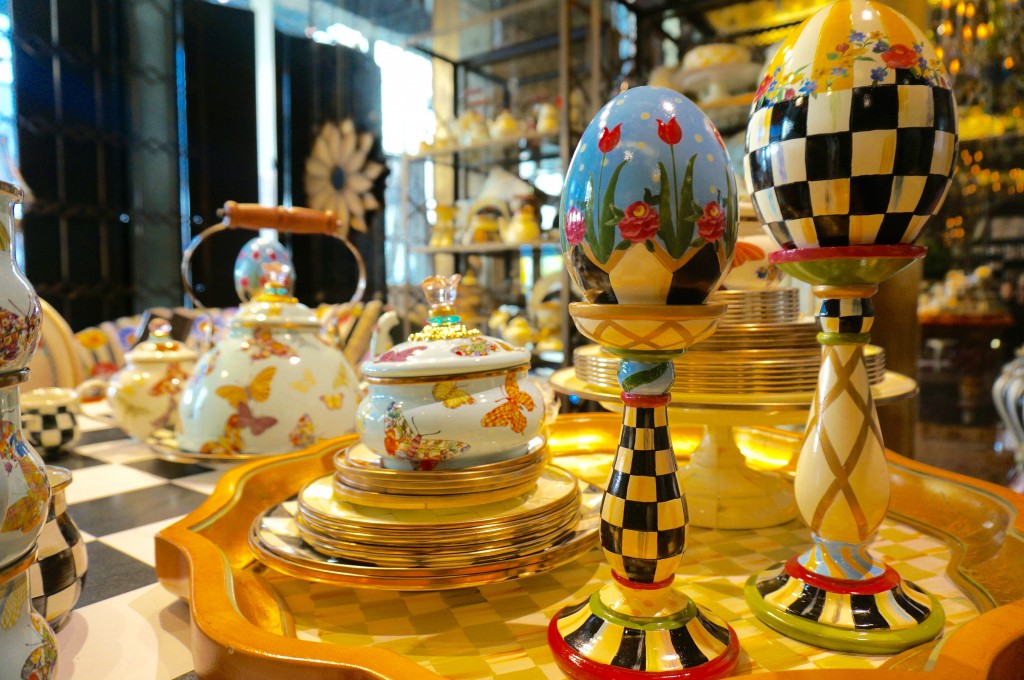 Butterfly Inspiration
Let your home and kitchen take flight! Butterfly Garden Enamelware features a colorful flutter of hand-applied butterflies. Each one shows off a signature MacKenzie-Childs pattern as it flits about. A few of my favorite items in the butterfly print include the teapots and the cake-carrier, perfect for bringing a treat to your neighbors for the next gathering! What is great about the butterfly design is that it can be mixed and matched with the checkered basics.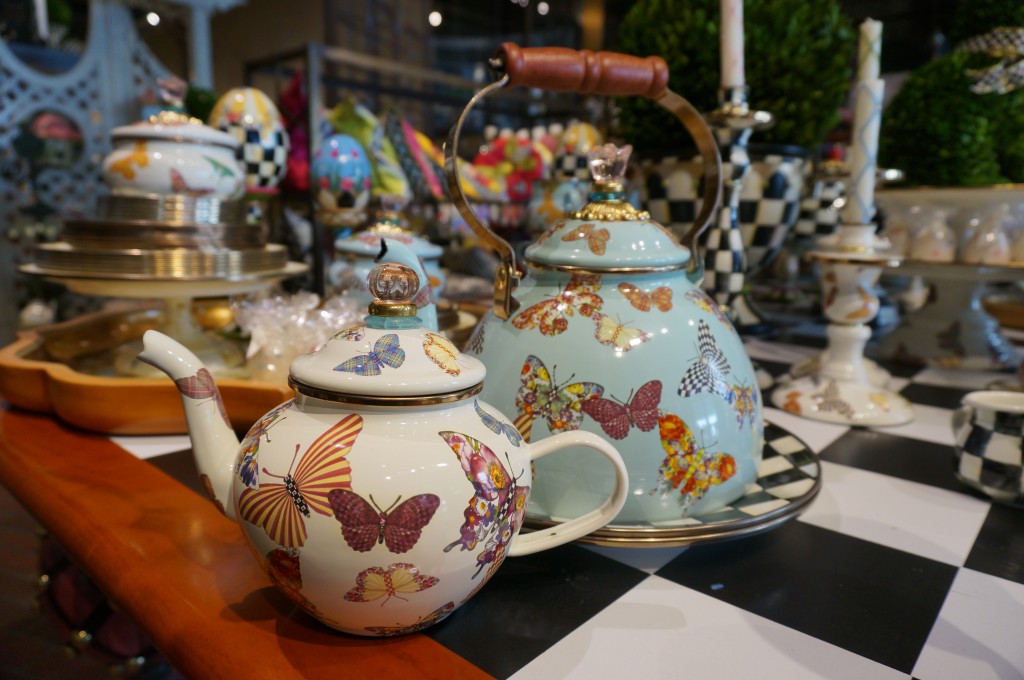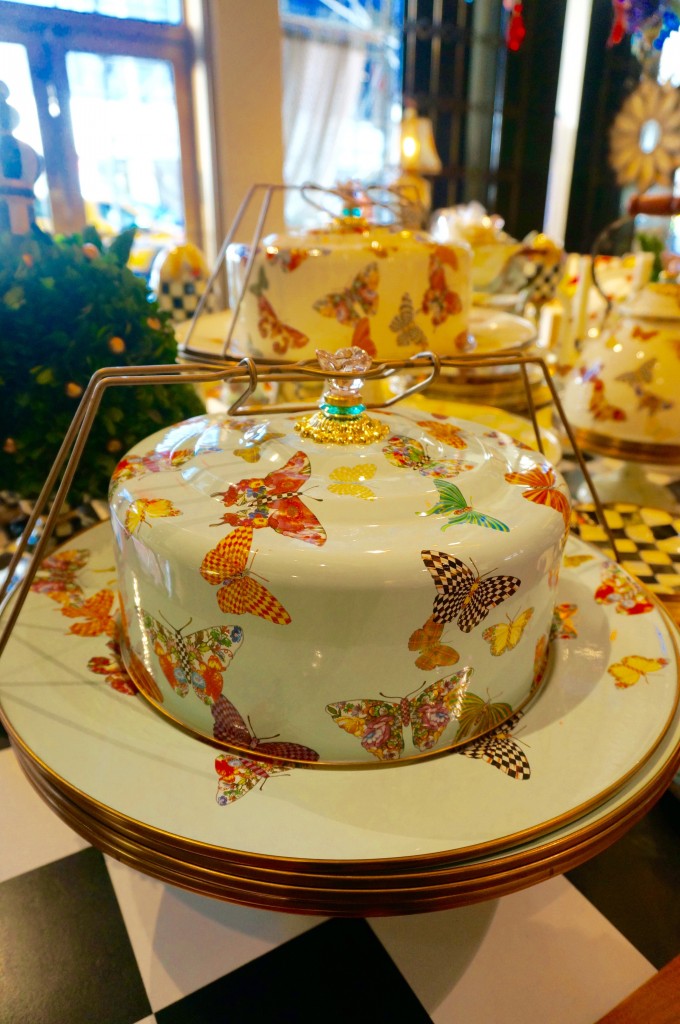 Flowers for a Lifetime
Spring is all about flowers and bright colors – so why not fill your home with a statement centerpiece? Like many busy city ladies, it is often impossible to find the time in the day to purchase fresh flowers, perfectly arrange them and God forbid keep them fresh through daily watering. It's not cheating to replace the real flowers with a stunning faux arrangement – no one will ever notice the difference and you will save yourself the headache of the fresh flowers needing to be replaced each week. Plus, this centerpiece photographed below (the Sunburst Centerpiece) won't just last you a week, but a lifetime, making the price tag worth it. New vanity trays from the spring collection boast the design of bright colored flowers over an opaque shiny black. And how about the new floral inspired furniture pieces? Talk about a statement piece. If the bold, bright and big flowers are too much for your taste, then find subtle floral accents in the fine glassware for a more conservative hint of spring. The painted Speakeasy Pilsner Glass makes a fabulous feminine accent for any celebration.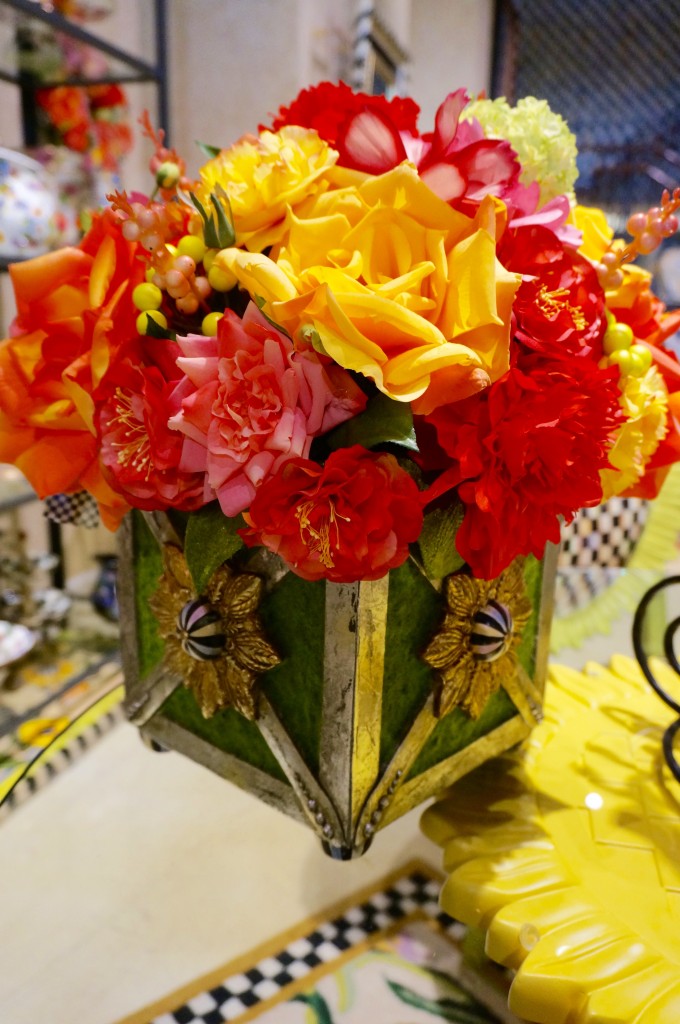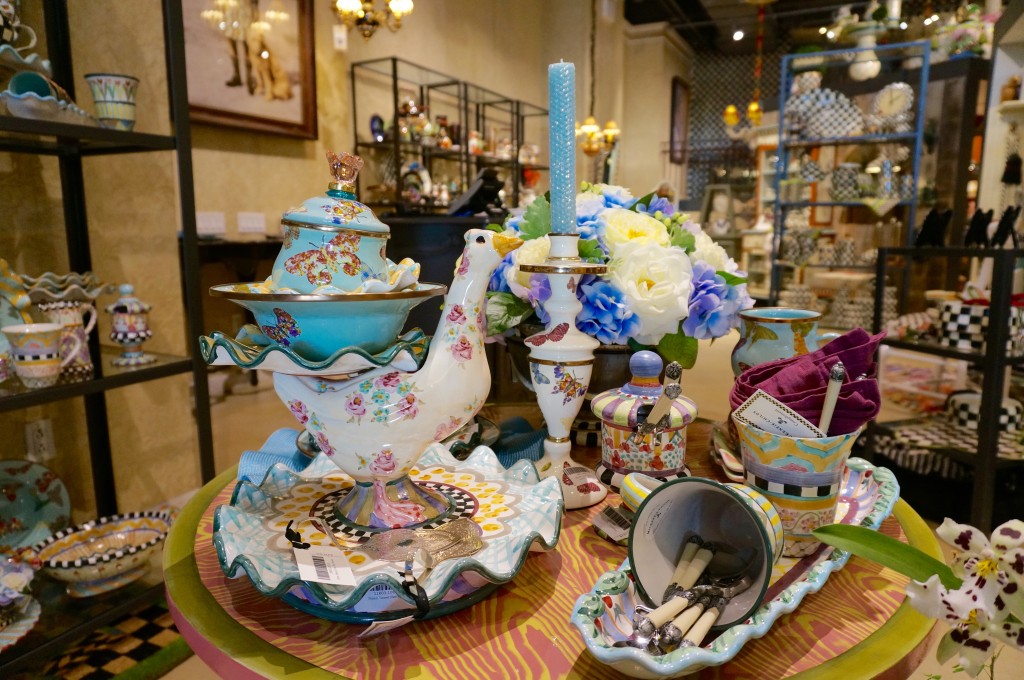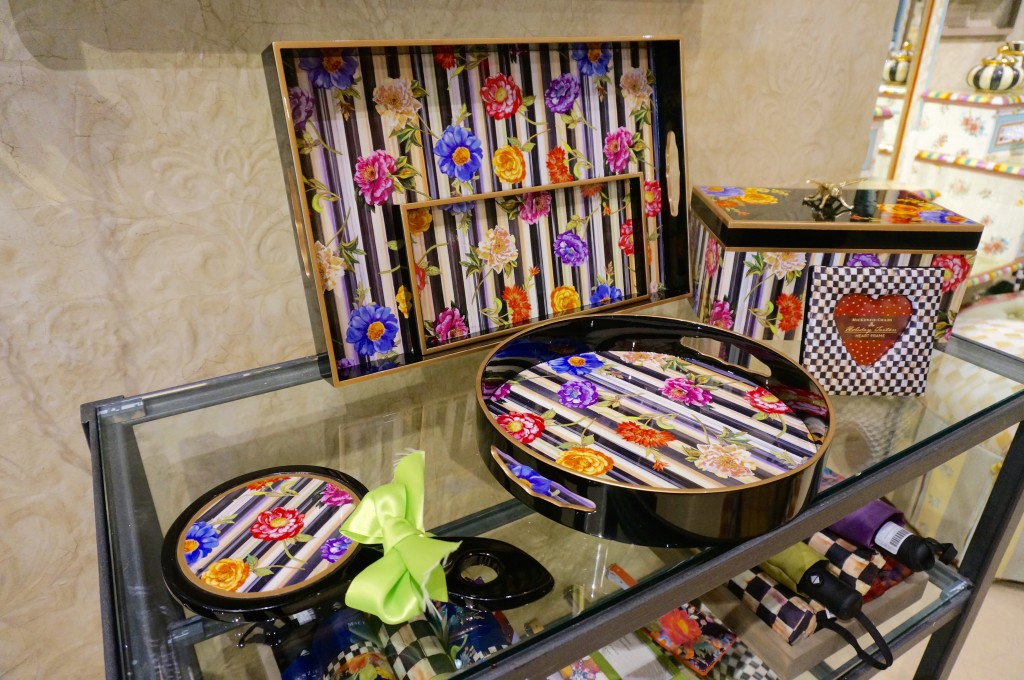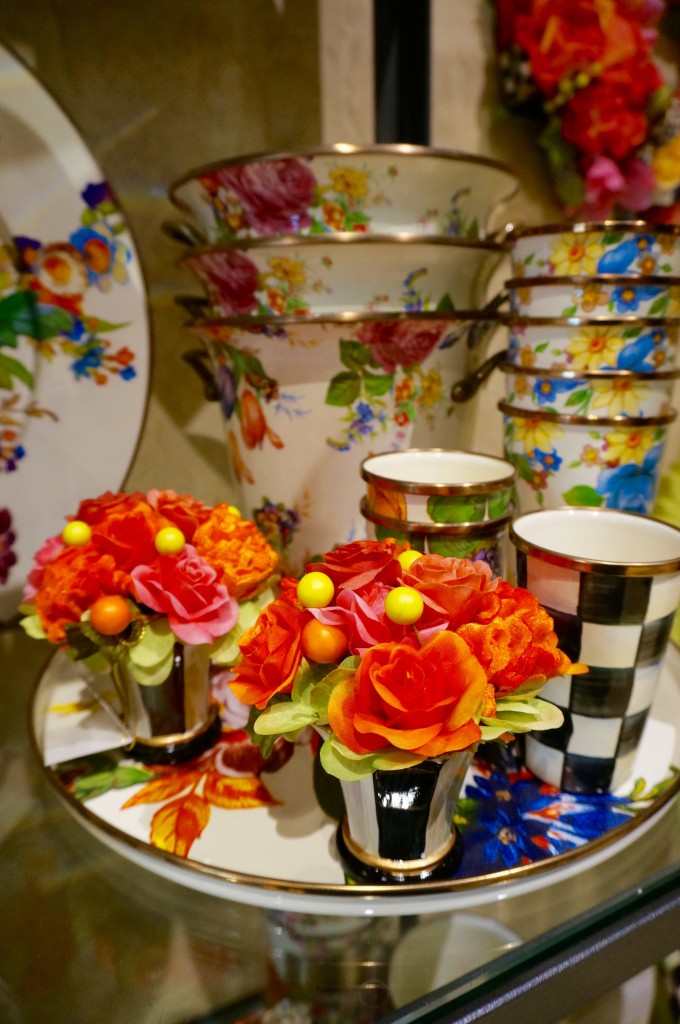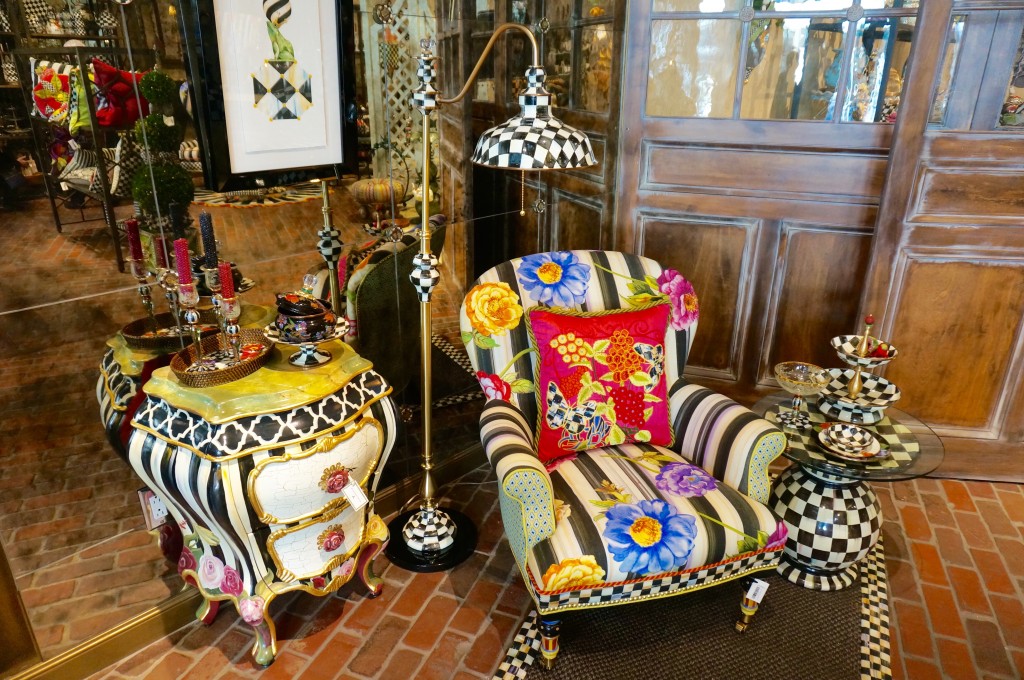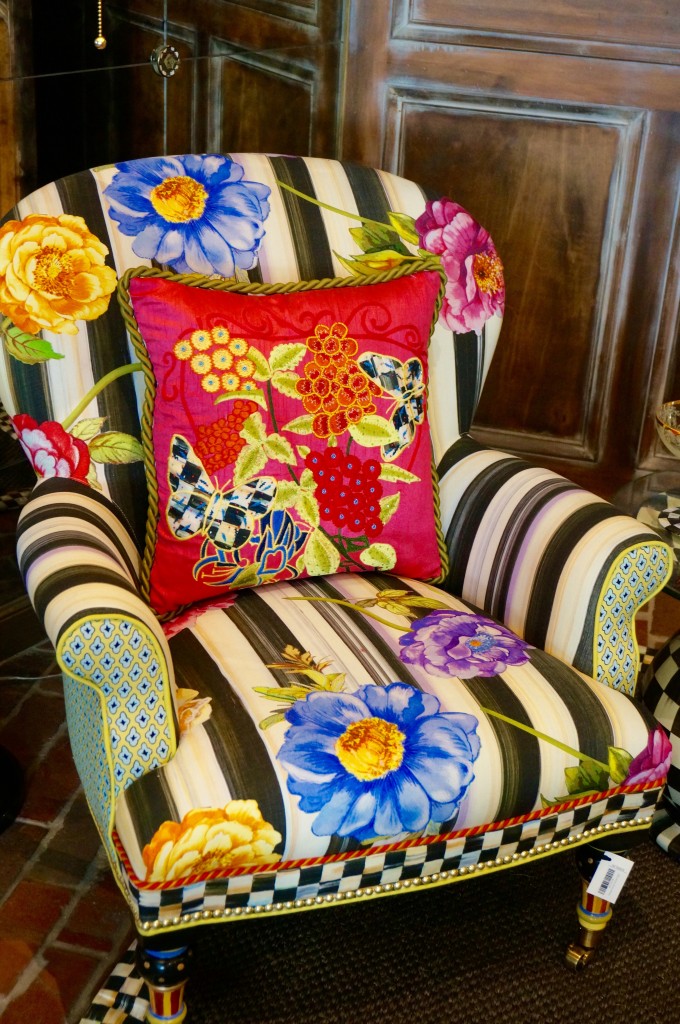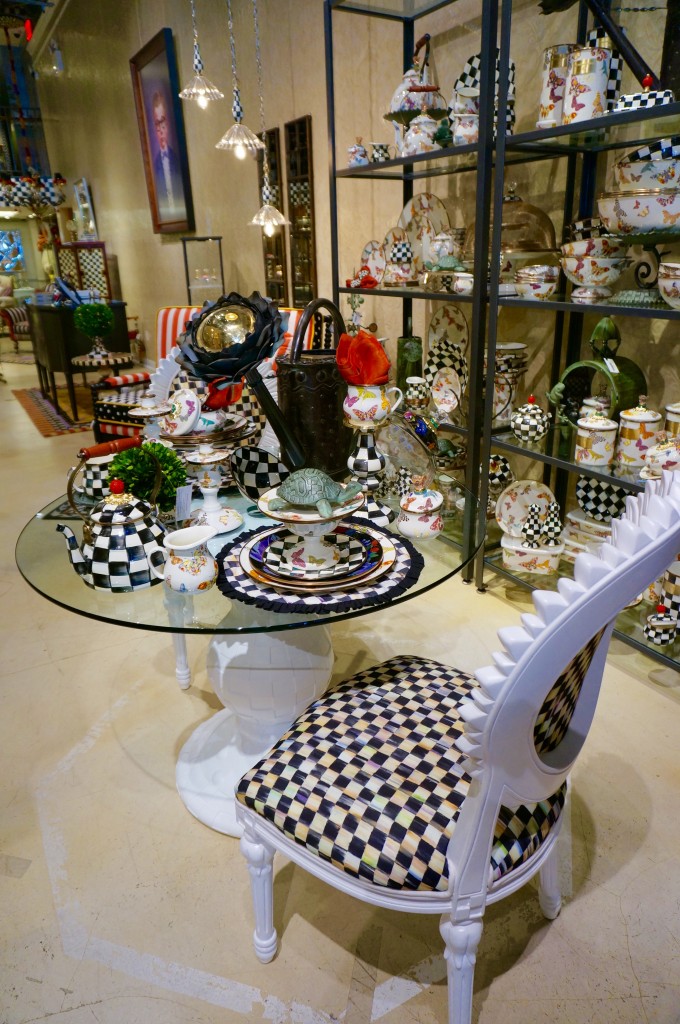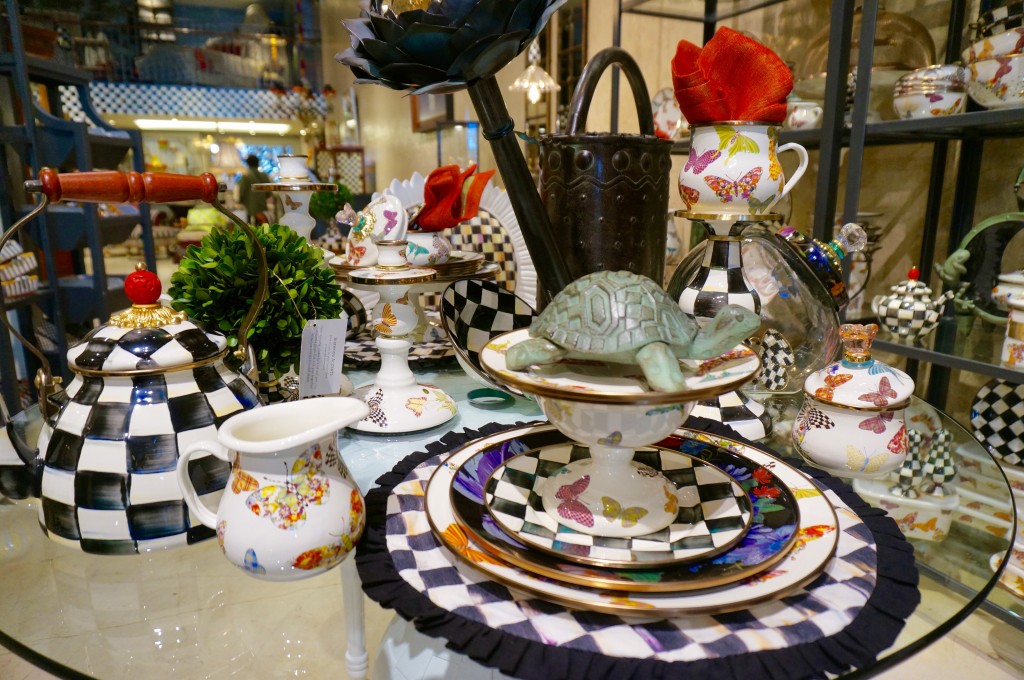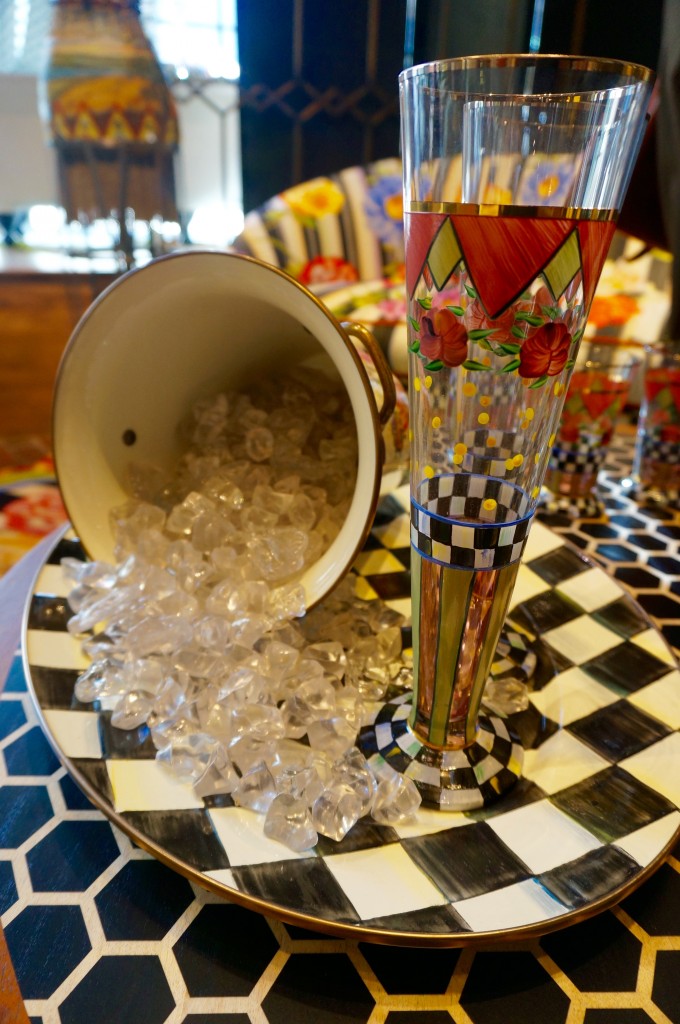 Baby & Toddler Treats
Nobody puts Baby in the corner! Come on, doesn't anyone remember the film, Dirty Dancing? But yes, no shopping trip to the flagship boutique is complete without enjoying the portion of the store dedicated to treats just for the kiddos. Adorable accent pieces, children's themed dining sets and books… you will never run out of luck finding great gifts for the next baby shower or birthday party on your calendar. My favorite find for a little lady in the making? Definitely the Baker's Apprentice Tool Kit – how cute is this set for a bad-ass little baker? Aside from gifts, how about the magical home decor pieces that will stimulate any young child's creative imagination. The adorable little accents this store boasts are absolutely perfect for decorating a unique nursery or kid-friendly space. If nothing in this post catches your eye or design taste buds at all, I hope you can at least find some humor in the Zebra photographed below. I thought he was real for a second… wouldn't you?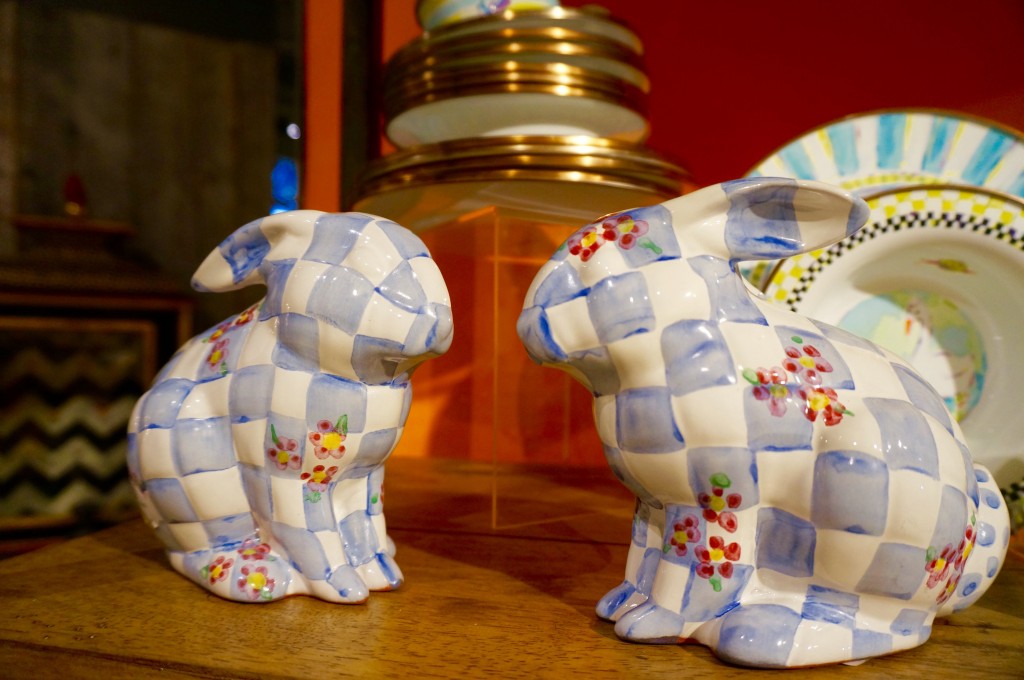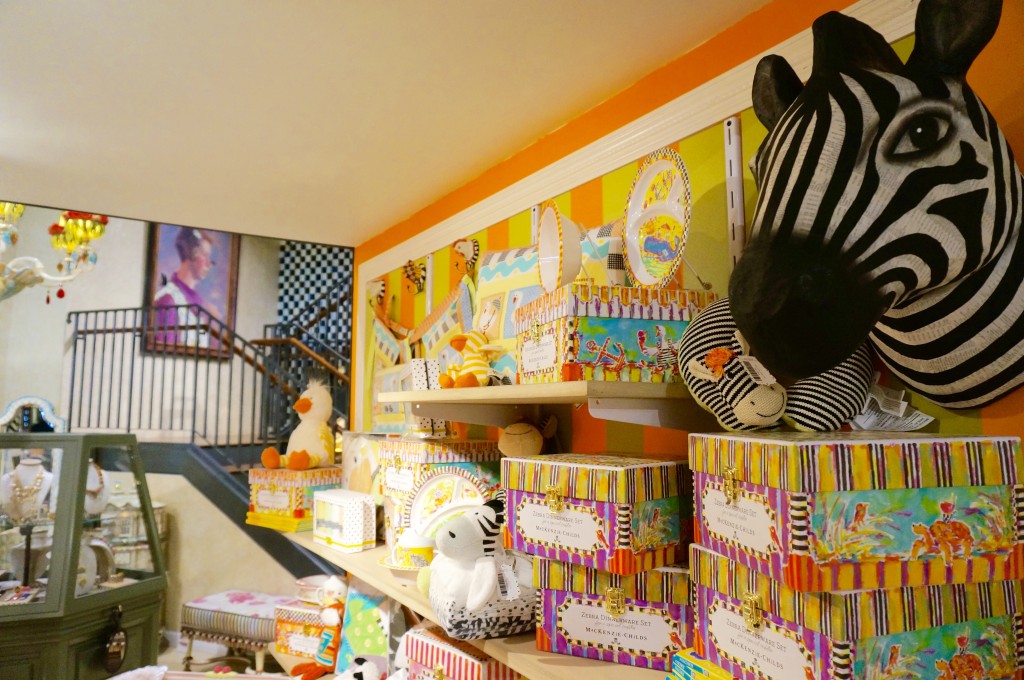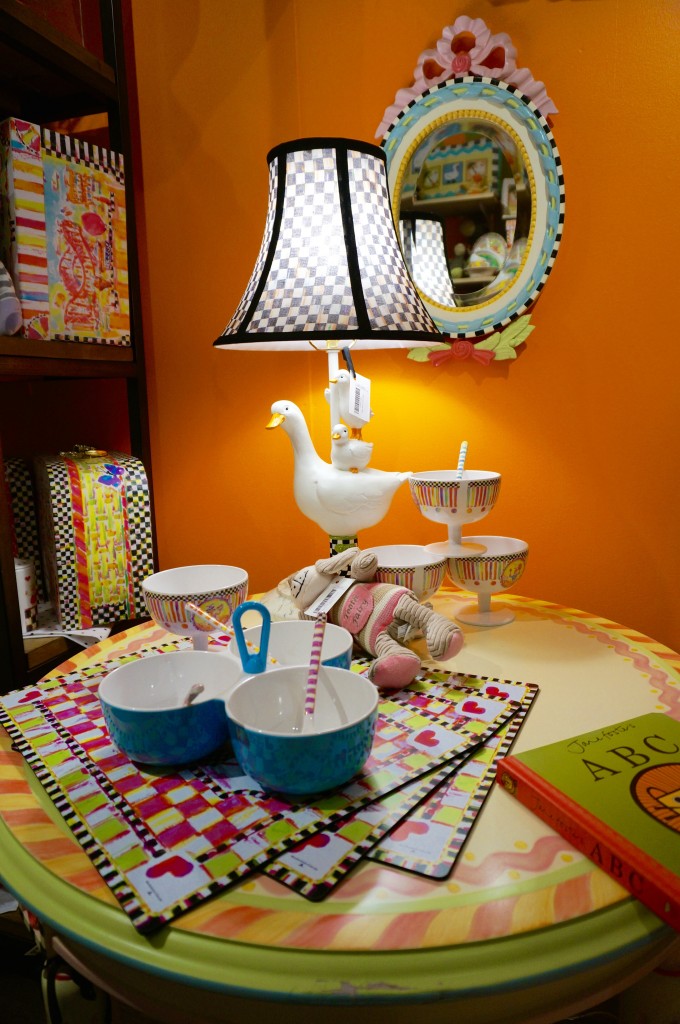 Save the Date for a Private Shopping Event
Save the date, ladies, I'm hosting a private shopping party! Working with Justin and other business leaders at Mackenzie-Childs, Ladyhattan has exciting news to share. In the fall of 2016, I will be personally inviting all friends, followers, and Mackenzie-Childs fans to a private shopping event at the flagship store in Manhattan! That's right – we will be shutting down the store just for friends of Ladyhattan – complete with champagne, appetizers, shopping, entertainment and a few surprises, of course. All guests of the event will be given a complimentary large Courtly Check bowl with a purchase of over $125. If you love Mackenzie-Childs or just want to enjoy a fun shopping party experience, please contact me directly [email protected] to secure your invitation to this private event.