Celebrating two of my favorite people in New York, the engagement of Nat & Nate, was a night this lady will surely never forget.  There is nothing better than seeing two awesome people find one another, fall in love, and grow into an incredible pair.  Two is always better than one.  Call me a hopeless romantic, but I just love LOVE  — it's a beautiful thing!
Speaking of beautiful… experiencing a celebratory night at the Frick Collection was just that and much more — my heart skipped a beat with the grandeur and elegance of a party setting amidst  some of the world's finest masterpieces.  Highlights of the evening included spectacular passed appetizers and mini cocktails, including my personal favorite – a margarita served in a mini patron bottle beside a fancy fish taco.  Cleverly delicious, I thought to myself.  Too busy mingling and drinking of course, I barely snapped a shot all night — sometimes cameras and phones are better left at home for a night you would rather enjoy in the moment instead of being stuck behind a lens.  Although I don't have many personal photos to share, I would like to suggest this NYC Landmark as a great place to visit for interested travelers, art lovers, or history buffs.  The intimacy and elegance of this smaller museum make it a "must go to" Manhattan spot while in New York City!  Read below for more information about the Frick.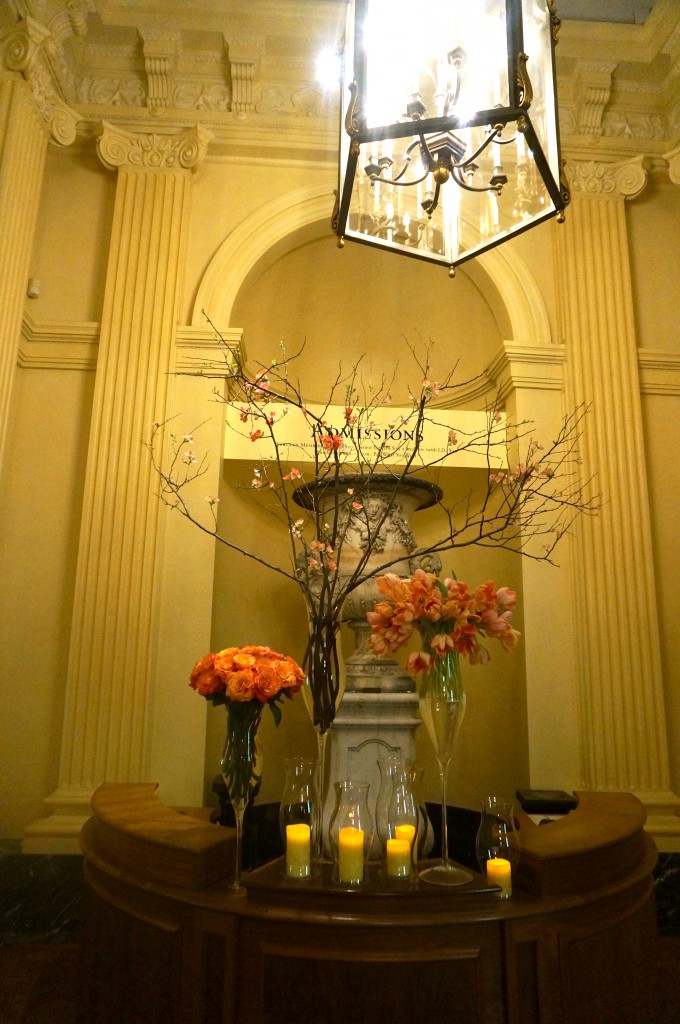 The perfect cheese spread – shared with guests throughout the evening… I always add honey to my cheese and it makes for a savory dessert.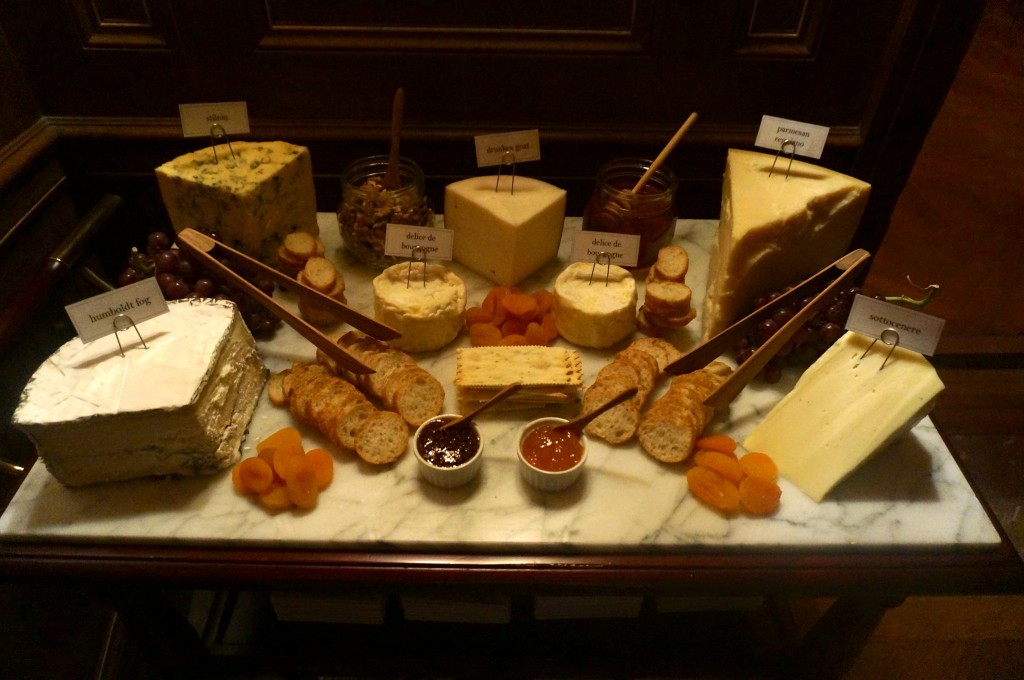 This room was lit with soft shades of pale pink accents. I loved the live trees with hanging lanterns above a food station serving all Asian inspired cuisine – dumplings, spring rolls, to mini boxes of noodles.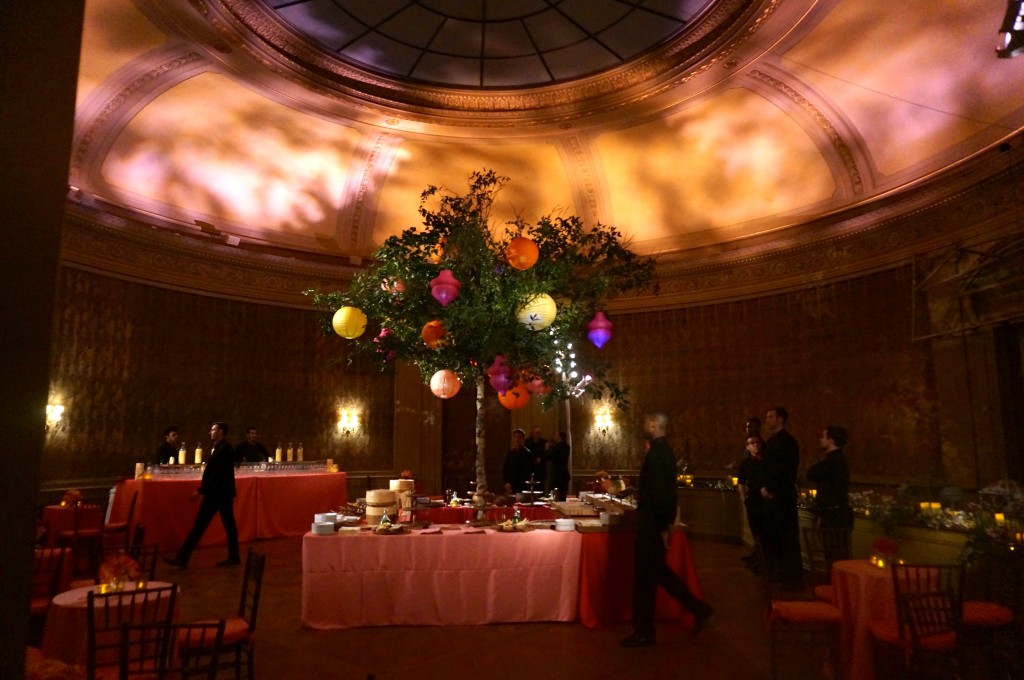 So what's so great about the Frick Collection?  Let me share some history and background on the landmark.  The Frick Collection is an art museum located in the Henry Clay Frick House on the Upper East Side in New York City on Fifth Avenue, between 70th and 71st Street. It houses the collection of industrialist Henry Clay Frick.  The Frick is one of the pre-eminent small art museums in the United States, with a high-quality collection of old master paintings and furnishings housed in the former Frick mansion.  The collection features some of the best-known paintings by major European artists, as well as numerous sculptures and porcelein pieces.  The most notable pieces of his fine collection include:  Jean-Honoré Fragonard's The Progress of Love, Johannes Reijniersz Vermeer's Mistress and Maid, and Piero della Francesca's St. John the Evangelis.  Learn more by purchasing Colin Bailey's photography book on Building The Frick Collection.
Instagrams from the evening —  @ladyhattan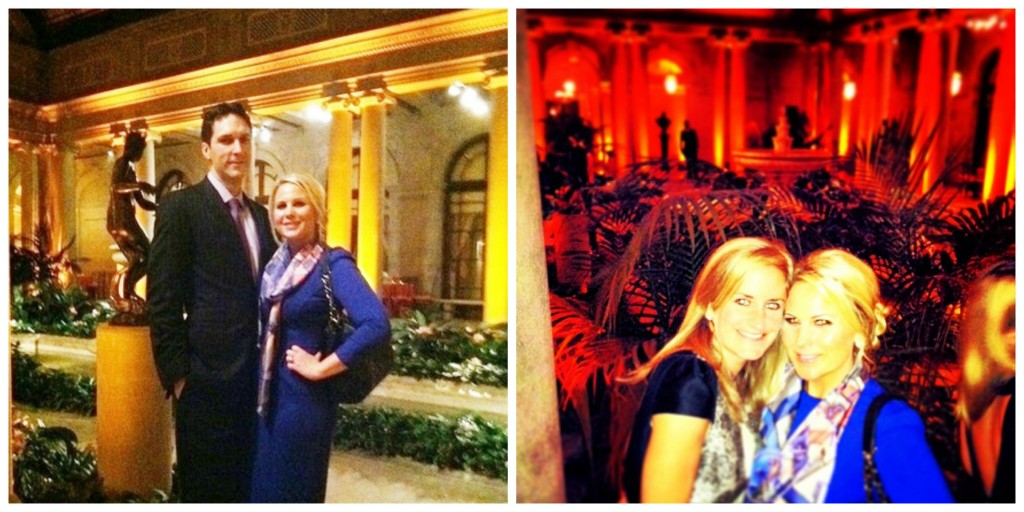 Cheers to love – cheers to my favorite couple "N Squared"… and cheers to exploring new places on the great island of Manhattan!  Spend an afternoon being mesmerized by the artistic masterpieces inside the Frick mansion.
The Frick Collection
1 E 70th St, New York, NY 10021
(212) 547-6848